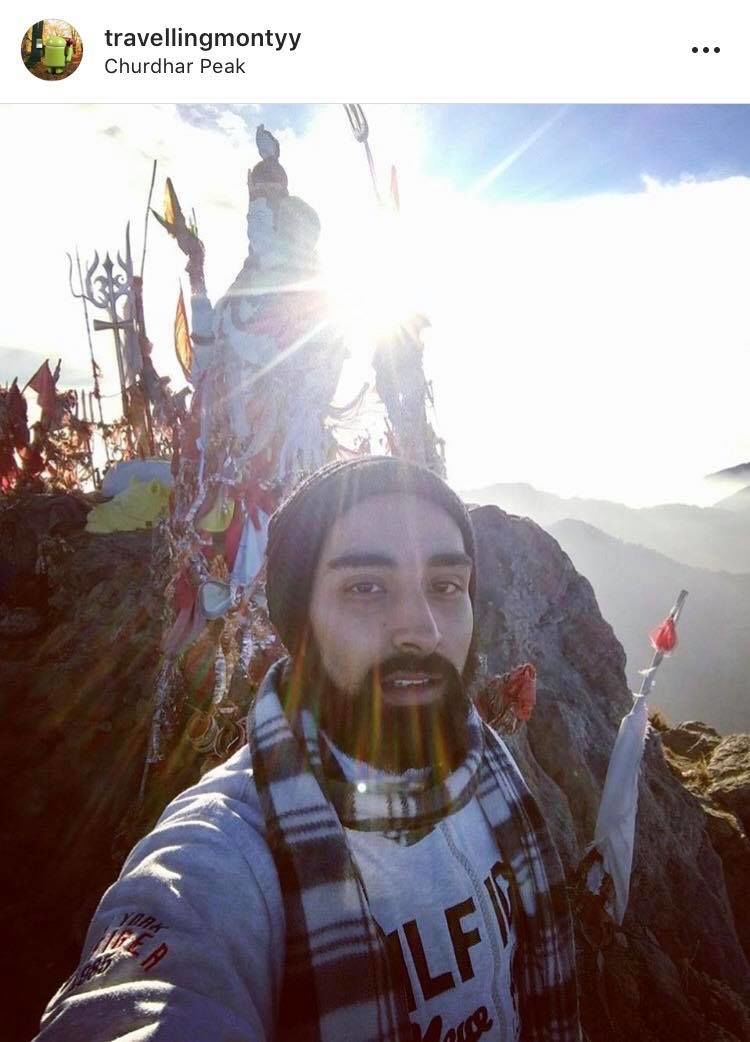 It was during the early winters of 2017 and feeling of anxiety was continuously there in that phase of my life. I was feeling depressed which caused myself feeling low and confusion of going office or not was there that day.
As i was not feeling well, I called my manager that i won't be able to come today as i was not feeling well and it was around 2 am while surfing online on the internet i found a place called Churdhar Mahadev , i started searching about the place and very next moment i decided to go on to this trek. This was my first time i decided to visit a place so fast that in next 1 hour i left for the ISBT to take the bus to solan, himachal pradesh. I think that was my transformation from a tourist to traveller .
The very first bus to solan was at 4am, so i had to waited for around 45 mins at the ISBT Kashmere gate. I started my journey and next 5 hours were sleeping in the bus, reaching chandigarh woke me up. After reaching solan i changed the bus towards nohradhar(last motorable road for churdhar trek).
Hamlet of Nohradhar :
Nohradhar is no tourist spot, but it's a traveler's delight. The hamlet itself is steeped in an old world quaintness, removed from the mundane machinations of time as it were. It's a small village with one bazaar that exists mainly to provide for the village's population. It has a few dhabas where you can get food. The food itself is simple, though nonetheless tastier for it and after spending hours walking in the cool and sometimes chilly environment, a simple meal of hot Rajma Chawal with buttered rotis will rival any gourmet cuisine elsewhere.
After spending the day at nohradhar , i had to drop my plan to start the trek as it was not safe to trek in the evening because of animals in the forest. So i spent the night by paying @250 bucks in a hotel churdhar peak and started the trek early in the morning around 6 am.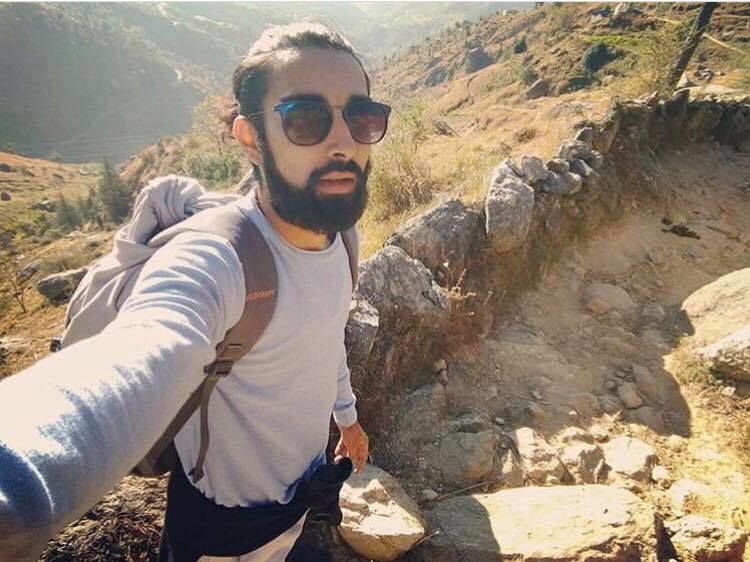 I Think the best thing about travelling solo is that you end up spending most of the time with yourself and you think about things you would otherwise discard in a busy life. i would say, travelling solo makes you patient and sorted person. By travelling solo, you also end up exploring more because no one is dragging you somewhere else and you get to see places in your own way.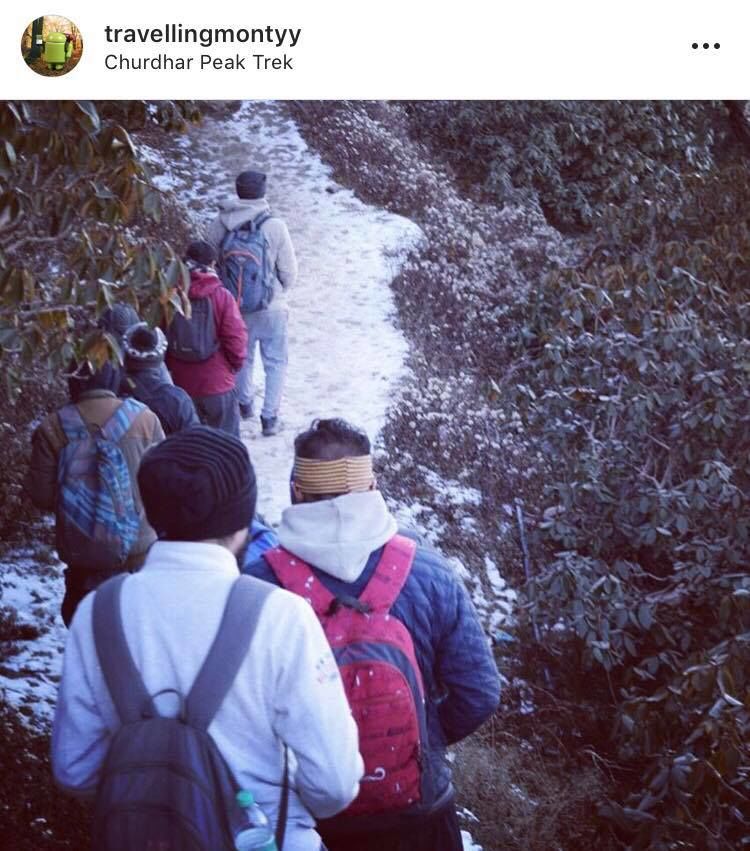 The most difficult part in the entire trek was to climb the peak of Lord Shiva at the height of 12,000 feet, i almost gave up to climb and started thinking to take the way directly towards sarain(langar place).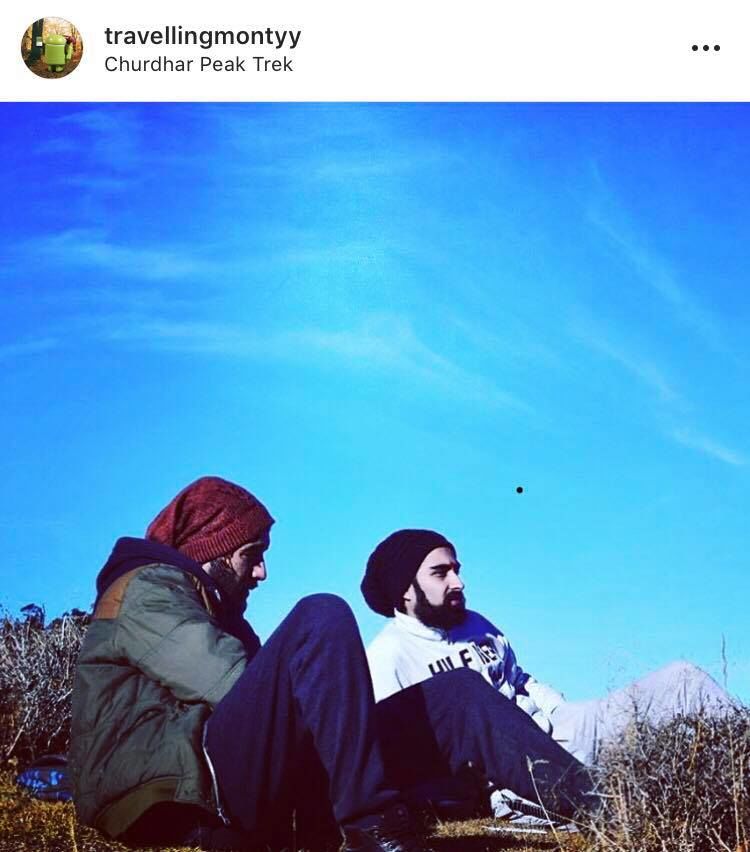 There i met with a group of people , actually students of Nauni University special mention to mountain child – Akki thakur https://www.facebook.com/akshay.s.thakur.3 who motivated me to climb and give it another try and guess what ! i did it. That feeling on the top can't be expressed in words. Feeling on the top is one of the best feelings and that adrenaline rush! still gives me goosebumbs!

This is what i got to see after that almighty vulnerable Mountain!
To all those who wish to travel solo, i would say do it now! Be open to new experiences and people. Also be alert because you will have to become your own best friend and guardian in the end.
How to Reach
There are buses and taxis available at Chopal to reach Sarain, the starting point of the Churdhar trek. If you are coming from Delhi, hit the national highway 1 (NH1) to reach Ambala, and from there take the NH 22 to reach Shimla. Follow NH 22 that goes to Kinnaur from Shimla thorugh Sanjauli and Dhali up to Theog. Reaching Theog, hit the state road that leads you to Chopal via Sainj, Deha, and Khirki. And, from Chopal, you need to follow the way that is going to Nerwa, and then follow the link road to Sarain after nearly 7 km.
Trek Length: Approx. 48 km
Best Time to Visit: November to March.
Things to Carry
Walking stick
Hiking shoes
Woolen clothes
Water, juices, snacks
Electric torch
Medical kit
A good compass
An extra pair of clothes
Cost Breakdown Per Person
S.No Item Cost
1. Delhi to Solan [To/Fro] 660
2. Solan to Nohradhar [To/Fro] 203
3. Water bottles 150
4. Food 630
5. Water resistant Sheet 50
6. Auto 30
Total 1723/-
Good luck and keep travelling!