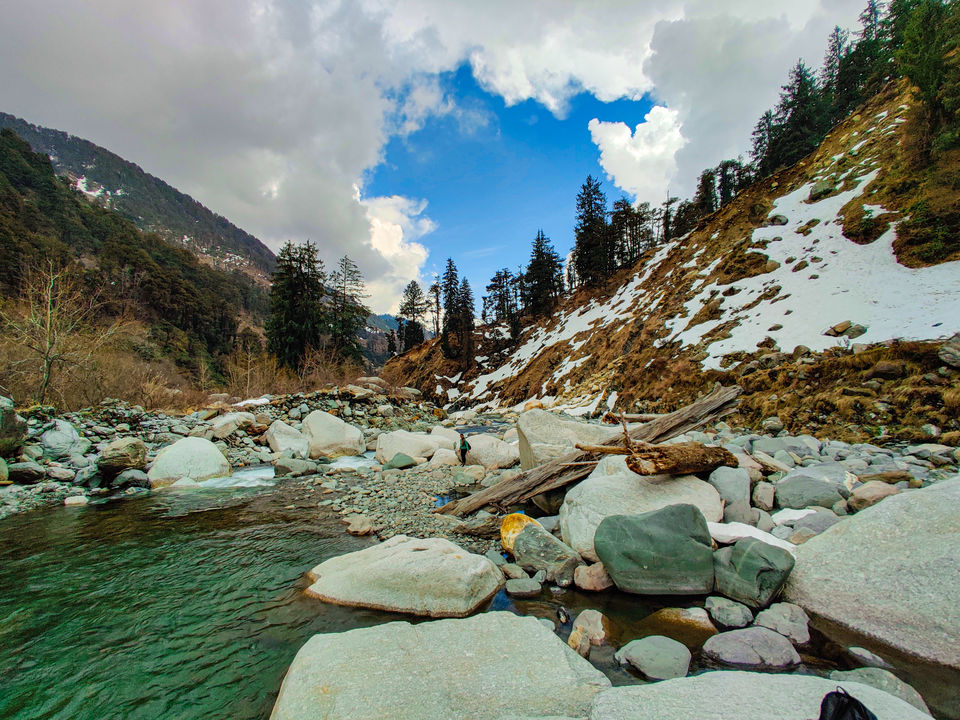 In the backwoods of Natures soul, I left my wild & honest heart.
-Angie Weiland
Dear Rajgundha Valley,
Have you ever felt that you have been called strongly to a place which you have never been before? A place where your heart knows what it wants precisely? Where you felt a strange connection in the very first meet, grasping all the emotions and feelings which are enigmatic yet beautiful. I felt like that on my last trip and left my heart on my way to Rajgundha valley in Himachal Pradesh! What was so special about it, asking myself again while sitting at the window of the memory lane, shedding a few tears at the thought of meeting the valley, in front of twinkling stars and moon. Maybe it was those mountains alluring me from far behind, the immense happiness that I have never felt before, the cold breeze, blanket of snow stopping me from moving further, the people whom I have not known from long but seemed very close to my heart, all of them, maybe it was way more than that!
Why Rajgundha Valley?
Being in Barot, another beautiful valley in Himachal Pradesh is not less than a paradise. But distant mountains with scattered snow and long pines appear magical in early March. I wanted to be there in the laps of ecstasy and nature with a negligible crowd around me!
Rajgundha, a valley so beautiful that I have only seen in pictures and always wanted to explore those zillion stars under the moonlight confronting each other.
The next thing I know was asking locals about the bus timing and finding a taxi driver number to avoid any mishaps. The back and forth journey seems to be impossible, but the mind was not ready to listen to the odd possibilities.
Bus ticket: 25 INR(one side)
Taxi: 500 INR(one side)
I fell in Love! Again!
Stop judging me already! I become helpless whenever I see a new mountain from different angles and perceptions, eventually start planning another date in my head instantly!
I took the first-morning bus going from Barot to Badagaon at sharp 9 O' clock and was elated for the ride towards the valley itself. Sitting on the window seat amid serene beauty going upwards was quite scary and very exciting. I was inhaling the smell of nature & woods inside me!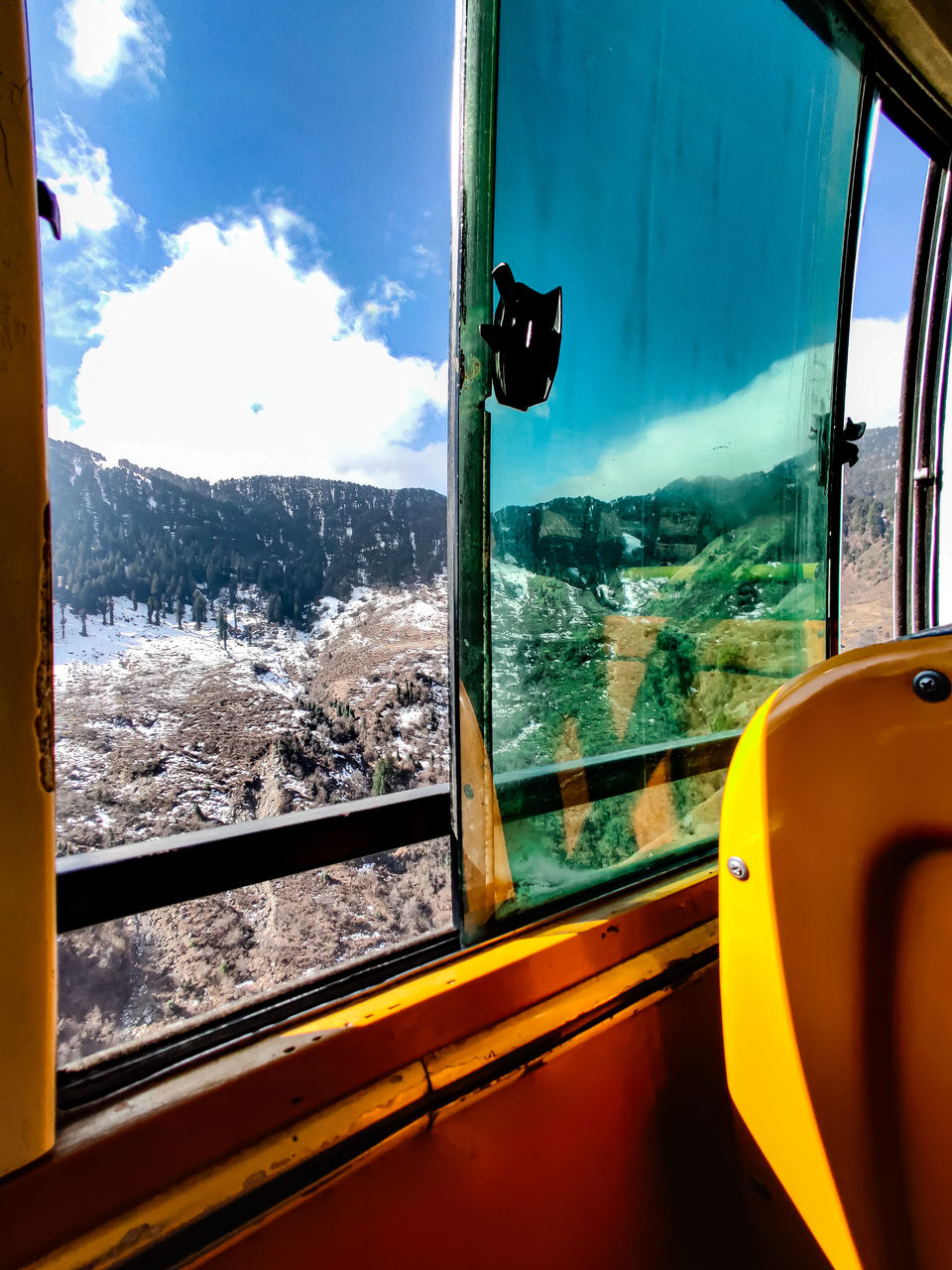 Best Things to do in Rajgundha
Starry night, endless talk in Rajgundha valley
Surrounded by snow-capped Dhauladhar ranges with the sound of nature experiencing star gazing from that height to the milky way under the clear sky, wouldn't it have been better watching it with naked eyes, maybe through lenses. Heaven for the stargazers like me.
Coffee Beside Uhl River River

The cold river basin, with crystal clear water, sipping a hot brew while dipping feet inside the chilly river water, or simply watching the sunset sitting on those big formed rocks seems to be picturesque with wobbly clouds around. Something I would do the next time for sure.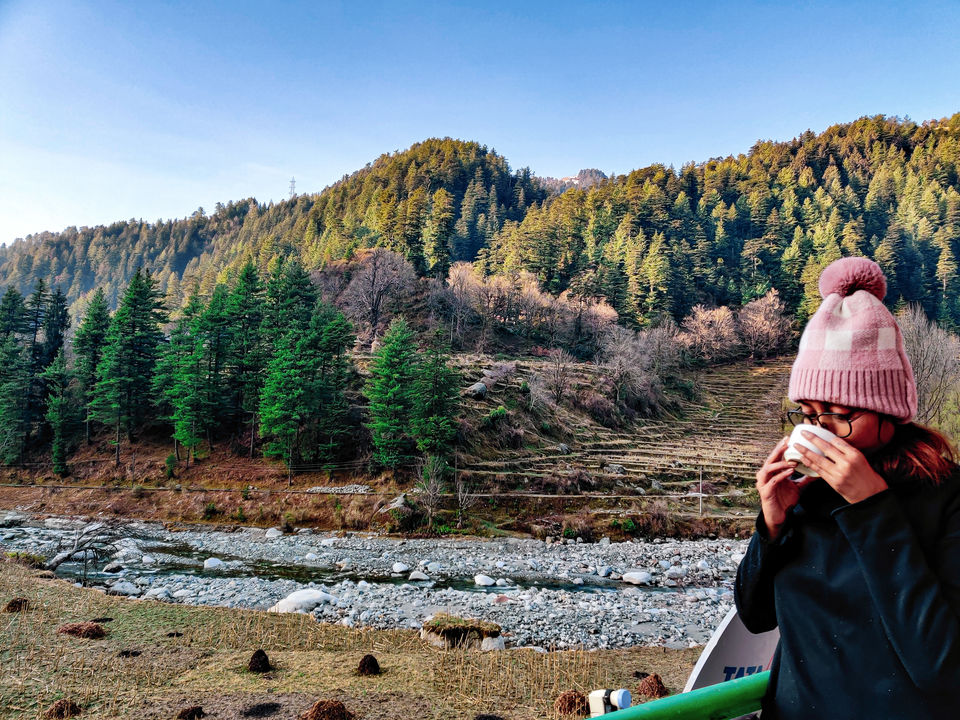 Chota Manali in Rajgundha

Strange, right?! I also have no idea about this and learn about it from a fellow traveller. I wish to go back to experience that solo walk among those old, huge pine trees, maybe paint a little in that solitude!
Trek from Barot to Rajgundha and Ending at Bir-Billing
The next time, I would love to follow this route to enjoy everything around as much as I can, spending a little more time in Rajgundha valley.
Bonfire, Sunset & Sunrise are adorable here in between the Dhauladhar ranges and serenity.
Open Your Eyes, Look Around

A walk around the valley to soothe your mind, freshly prepared organic food among the locals fills your soul, and the views around would content your heart. Eagerly waiting for my next trip to Rajgundha valley to become more closer towards nature, to become more responsible towards them!
Dream Date Remained a Dream!
There was a sheer silence when I reached Badagaon after an hour bus journey. First thing I did was to thank the driver who drove smoothly throughout. Usually, the trek takes around 2-3 hours to reach Rajgundha valley from Badagaon depending upon the weather and your pace. I was enjoying the trek while walking towards the destination like never before. Hence, it took around 2 hours before facing the unfortunate!
Sometimes you don't know which turn to take in your simple journey. It seems some voyages leave their imprints very deep and everlasting. Things were super amazing until we reached a point, where nothing was visible apart from the heavy snow. No one around, not even a single villager, just me and my three friends.
This trek was not pre-planned, and we had no idea about the snowy path. Trek remained unfinished due to bad weather and no clear direction available at that time.
I remained that Half Girlfriend, whose dream date was doomed when she was this close to the destination.
Every End is a New Beginning
There was thunder chasing the wind, and some impressive lightning mighty clouds kept changing its formation as if some wand had been controlling them. Hailstorm started, and everything around looked stunning, so refreshing when we headed back towards Badagaon.
It was 4:30 p.m already, and our taxi was waiting for us in Badagaon. Yes, the last bus from Badagaon runs at around 1:30 p.m. The silence continued till I reached back to my room in Barot valley, and I felt a heaviness inside my heart. The incomplete trek, the brave decision of coming back, maybe I left a part of my heart over there, I don't know, but I am coming back to this place very soon!