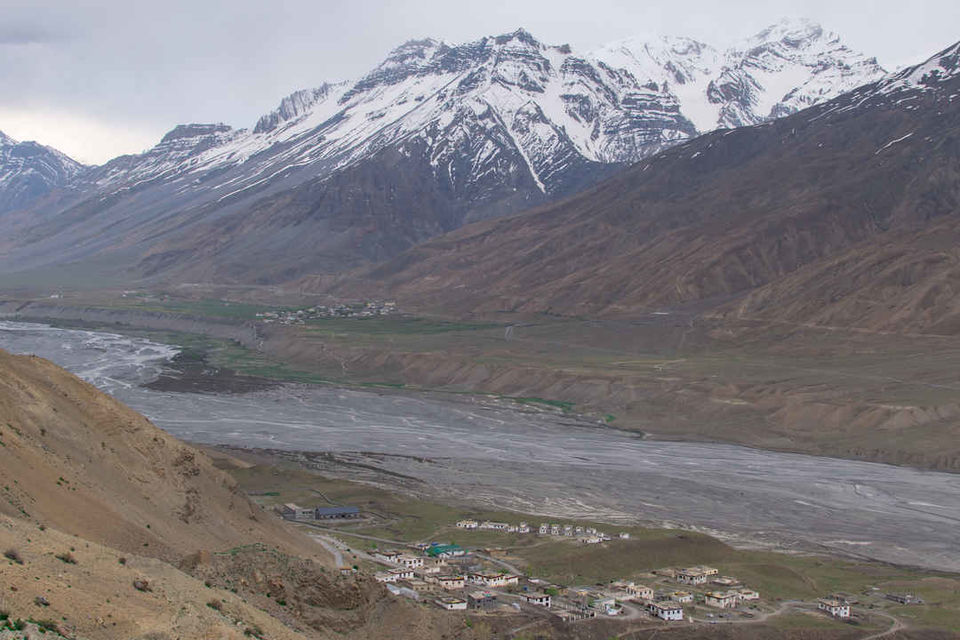 It was 4.30 am. The prolonged state of peace and calm had been broken by the loud ringing of my phone alarm. I was already awake, but now it was almost time to get ready as I had a bus to catch from Kaza bus stand at 5.30 am. I took a moment to ponder on how quickly the last nine days of my Spiti trip had elapsed. It seemed like it was just last night that I had set out on my journey from Delhi to Recong Peo, which had marked the beginning of this trip! Perhaps, good times fly fast.
In the next 45 minutes or so, I was at the bus stand with my backpack, ready to board the only Recong Peo bound bus. Standing there, sipping piping-hot tea, I kept recalling the incredibly beautiful landscape of the places I had been to in Spiti Valley, the monasteries, the warm locals, the pristine lakes, the food, the picture-perfect snow-clad mountains, and what not!
Lost in the thoughts, I suddenly heard shouting and yelling, and as I turned to see where it was coming from, I spotted a foreign couple arguing with HRTC officials at the counter. They had been denied tickets despite being the first ones in the queue and I couldn't feel more ashamed. Despite the mind blowing natural beauty of Spiti and its lovely people, I couldn't ignore the uglier faces of the valley that kept popping in my mind! Sharing a few of those here and no, I am not mentioning them because they are concerned my personal comforts.
1. The only bus service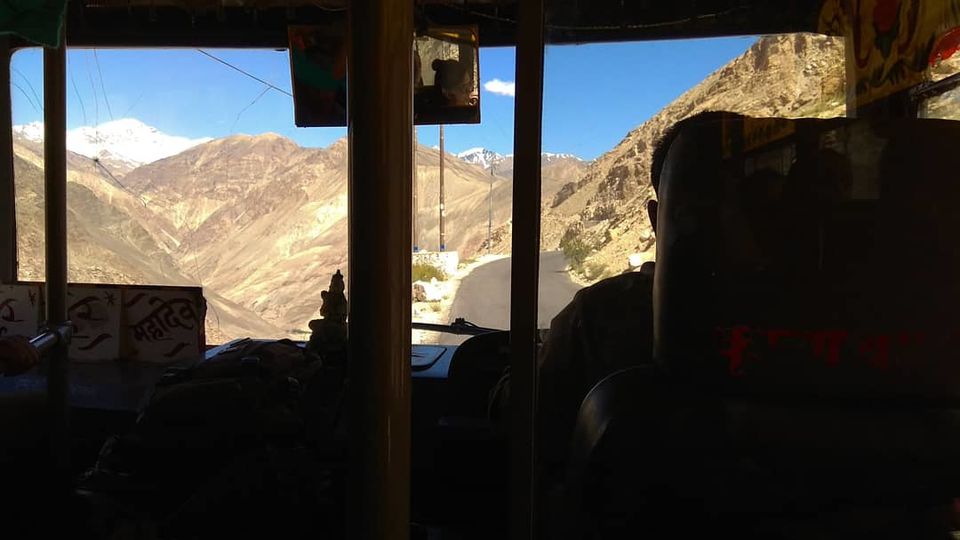 According to the Indian census of 2011, the population of Spiti Valley was 31,564. The only route to the valley that remains open throughout the year is via Shimla-Recong Peo-Nako-Kaza. So, one might expect the public transport to be better than just one state-run bus plying between Kaza and Peo.
Sadly, the only direct bus service at 5.30 am from Recong Peo has to ferry all the passengers bound for Nako and Spiti, whether they fit inside the bus or on its roof. Now add to it another eight years of population growth, tourist influx, and people travelling for work. Not only does it make the 12-hour journey extremely risky but also quite uncomfortable for the passengers who have to stand throughout.
2. No hospital in Nako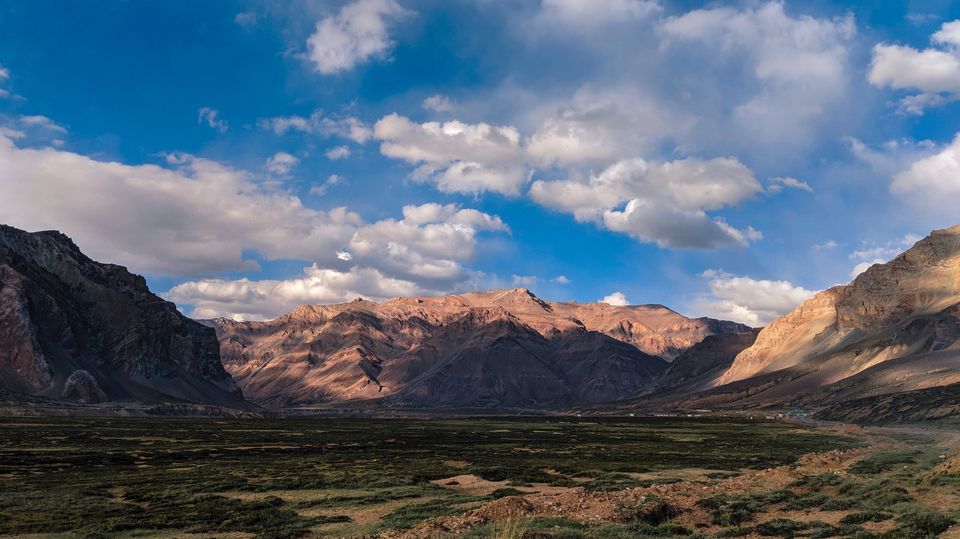 "Yahan toh koi hospital nai hai ji, dispensary bhi nai hai. Bhagwaan bharose hai sab" (there's no hospital here, not even a dispensary. We leave it all to God), answered the owner of our homestay in Nako to my enquiry when one of the fellow travellers fell prey to severe AMS in the evening.
Thankfully, the home remedy offered by owner worked and the guy recovered. But what if it were a child instead? What if someone gets seriously ill, requires urgent medical attention? The nearest hospital is at least two-three hours away!
3. Spiti taxi union and its hegemony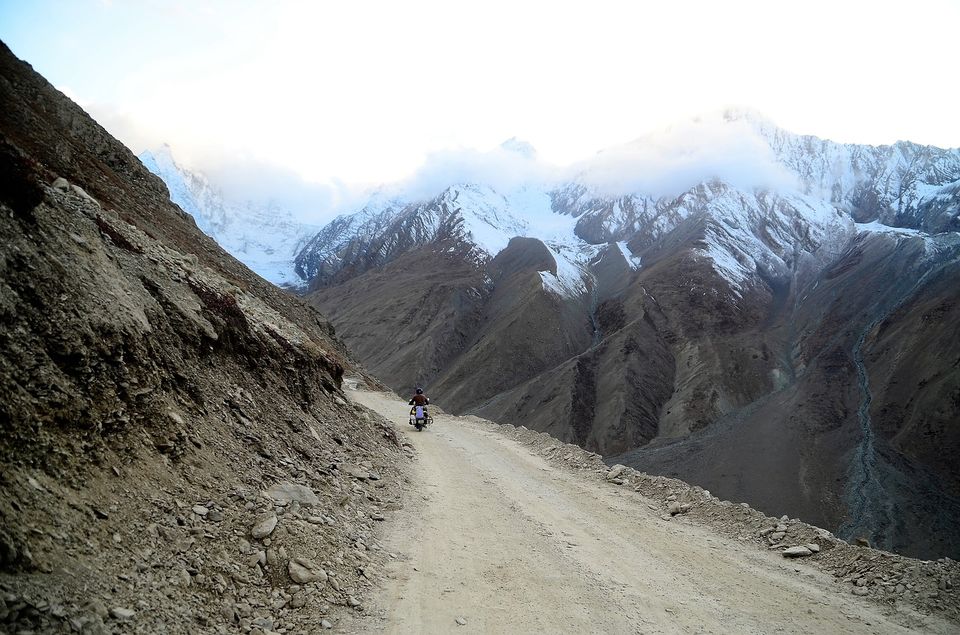 The co-traveller with whom I had stayed in Nako was very excited about the prospect of riding a bike in Spiti. After all, what's a Spiti trip without biking! So, the moment we got down at Kaza bus stand, we started looking for bikes on rent. And then we got another unpleasant piece of information – there were no bikes available for the next two days. The rejigged Spiti Taxi Union had reportedly imposed a cap on the number of bikes for rent to just two per day.
It sounded weird as people come all the way to Spiti, leaving their comfortable cars behind with an excitement to ride a bike on the adventurous roads of Spiti. But now, not everyone can enjoy it, just because of this new rule. And we, too, had no option but to take taxis and pay exaggerated fares to explore all Spiti attractions.
4. More crowded than ever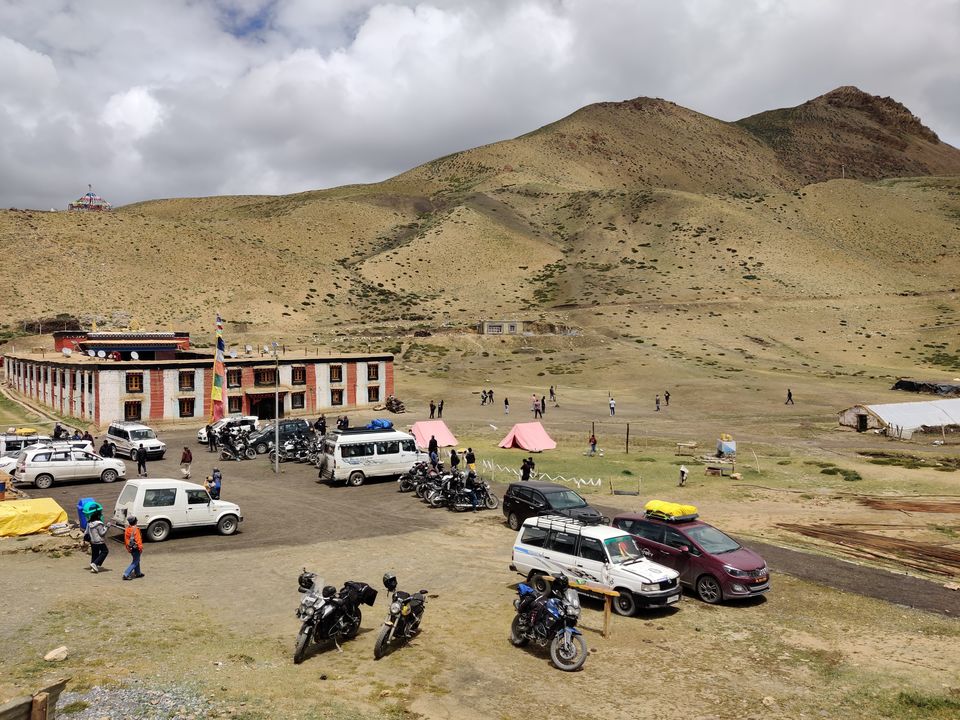 When we'd finally reached Kaza, I couldn't believe we had arrived! Besides the modernisation, the streets of Kaza town were unbelievably crowded. The roads leading to Kibber, Komic, Langza, and Chicham villages were also abuzz with honking vehicles. And I won't shy away from saying that I, individually, was equally responsible for such an experience.
In fact, the highest post office in the world at Hikkim resembled some zoo ticket counter, and that too on a day when it was snowing heavily! In the evening, a famous restaurant in Kaza was playing loud music, courtesy the demanding "travellers" who seemed to enjoy the drink only when the music was loud enough. No wonder the scene was quite like Hauz Khas Village, New Delhi.
5. Out-of-service ATMs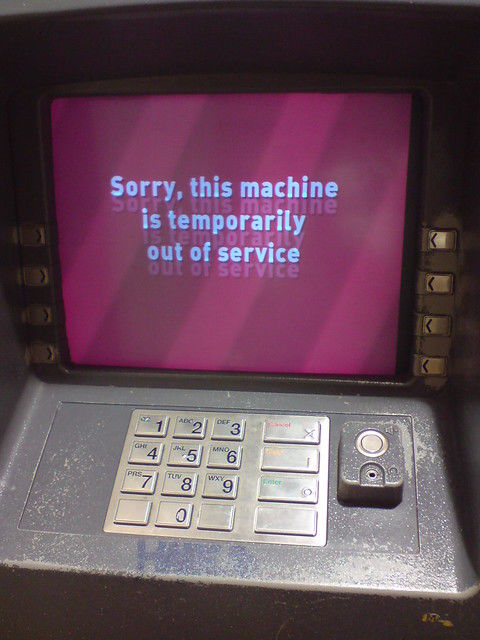 On the fifth day of my trip to Spiti, my cash reserves had gone down to 15% of the total amount I had when I arrived here. Thanks to the inflated pricing by Taxi Union. It wasn't a red flag yet, but I thought it'd be a good idea to withdraw some cash, just to be on the safer side. There were two only ATMs in Kaza, which means whole Spiti valley, and neither was functioning properly. There was a long queue outside both the ATMs and people, especially foreign tourists, were absolutely distressed.
I don't mean to say the number of ATMs should be increased, but it can at least be ensured that the present ATM machines are in service and dispensing cash without causing problems. I was lucky to be able to withdraw cash after six-seven attempts, but many behind me had to return without success. And mind you, online banking is not possible in Kaza because mobile internet isn't available and there are very few restaurants where WiFi is available.
6. Rowdy HRTC officials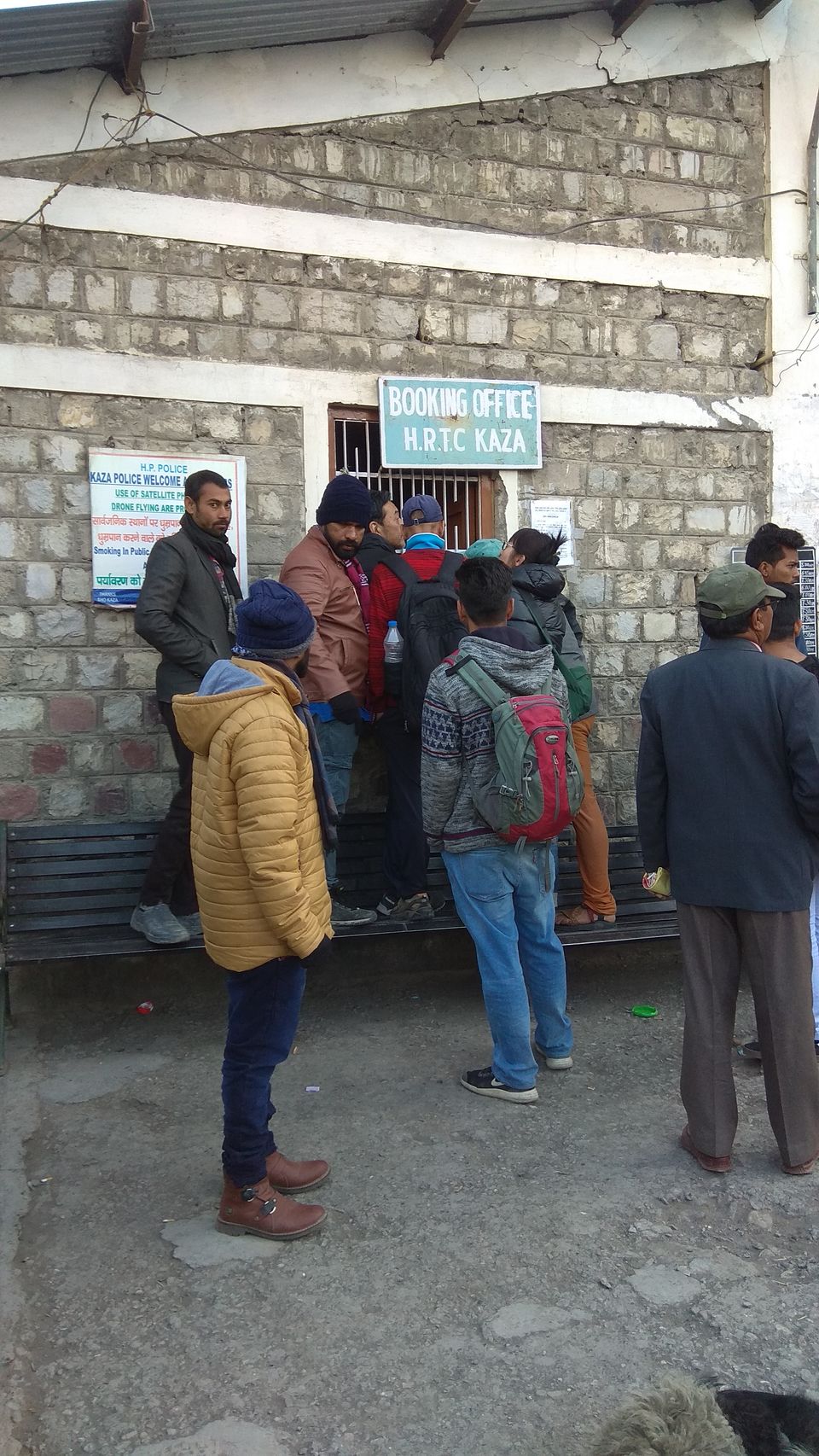 It was the last morning and I was at the Kaza bus stand. Despite all the unwelcoming hassles, Spiti stood out to be the most beautiful place I had ever been. And suddenly I could hear people speaking loudly. An argument had broken out. Like I mentioned in the very beginning of this article, a Polish couple and other passengers who had queued up that morning for bus tickets, had been denied tickets by the HRTC official. That's when I came to know that I had no chance of getting one.
It was because the official had unlawfully sold the tickets the last evening by taking money in advance from the passengers. This wasn't supposed to happen as the tickets could only be sold in the morning before the departure of the bus on first come, first-served basis. This left tourists ticketless, flustered, and helpless.
As for the foreigner couple, they said were stuck in Kaza for the past three days due to no money, out-of-service ATMs, and unavailability of bus tickets. Eventually, a few tourists, locals, and I contributed so that they could get a shared cab to reach Recong Peo. I also had to travel by the same cab which dropped us at our destination 10 hours later.
I continue to cherish some of the fondest of memories from Spiti. However, a few things were very disappointing and showed me the ugly side of the valley which usually gets swept under the carpet. Perhaps, the concerned government departments and travellers, with the help of ever-ready locals, can join hands to make Spiti Valley an even better place for locals and visitors alike. Share your thoughts about it in the comments below.
Also, you can create your own travel blog and share it with travellers all over the world. Start writing now!

Subscribe to Tripoto on YouTube and watch exciting travel videos.

Get travel inspiration from us daily! Save our number and send a Whatsapp message on 9599147110 to begin!