Imagine McLeodganj, but at 15,000ft., surrounded with stunning barren mountains and one-third of its crowd– that's Kaza, Spiti Valley's district capital for you. When I went for a road-trip across Kinnaur and Spiti Valley this August, I saw that Kaza stood in stark contrast to other places like Kalpa, Nako and Tabo that we had visited. Inspite of being located in such a remote area, I couldn't help but think that Kaza's vibe was a lot like Mcleodganj's. Here's why:
Too Many Cafes to Choose From: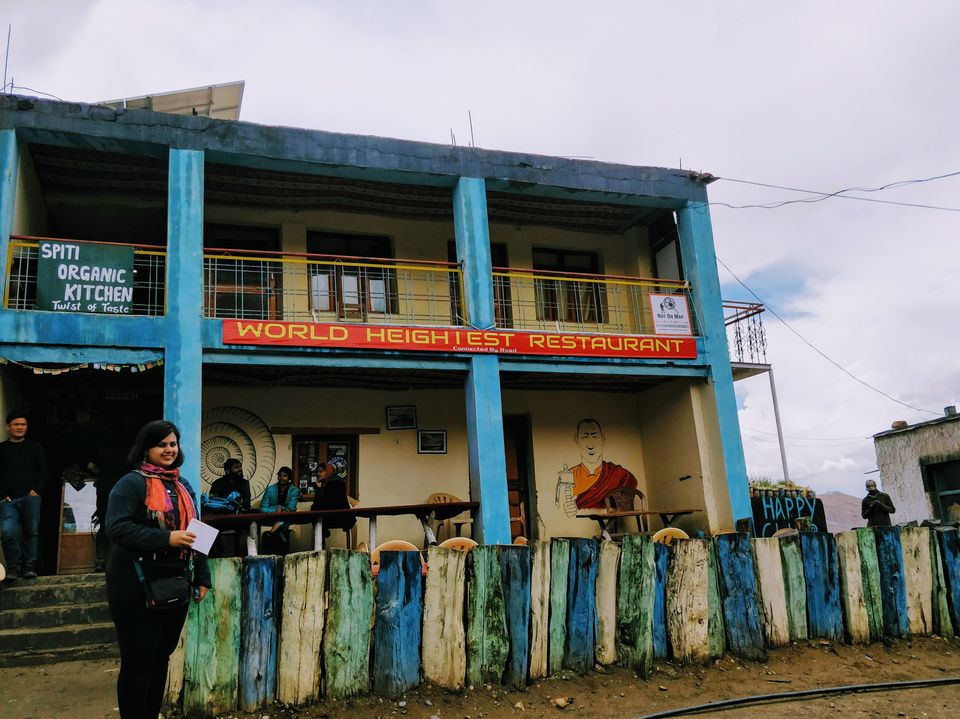 In Kaza, we stumbled upon numerous new-age cafes that were done up in vibrant and crafty decor. Cozy interiors, and a laid-back ambience personified by floor seating, a typical Mcleodganj scene was a common sight in Kaza too. One would be shocked to see the array of international dishes at these cafes. From Falafel to Pad Thai, a gastronomical experience in Kaza will make you forget that you're not in a metropolitan. At many cafes, you can also spot walls blanketed in sticky-notes full of heartwarming messages by visitors from around the world.
Activities to Keep You Busy: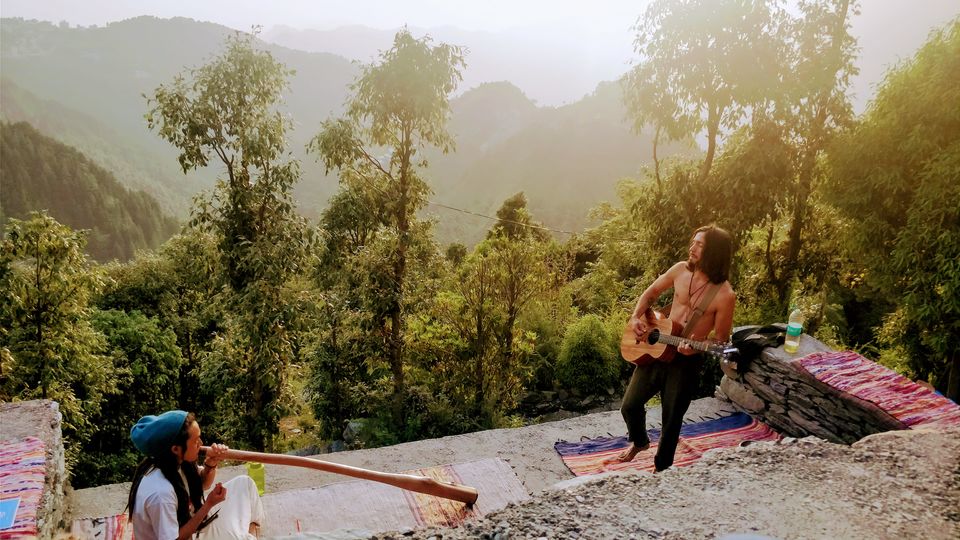 In this tiny town, there's no way you can ever get bored. While sitting by the Spiti river or cloud-gazing on rooftops are ideal ways to spend the day, there are numerous events in the town that will keep you entertained and occupied. Sol Cafe organises movie evenings six days of the week where they screen new films from around the world. The entry fee is only Rs.200 which also includes a tub of popcorn/sandwiches with a cup of hot chocolate/seabuckthorn juice. Cafe Sol also organises book exchanges to keep the bibliophiles involved. Many cafes like Cafe Zomsa organise live music performances and open mic nights where you can unleash the performer in you. There's always something exciting happening at Kaza, all you have to do is be open to experiencing something new.
Volunteering Opportunities: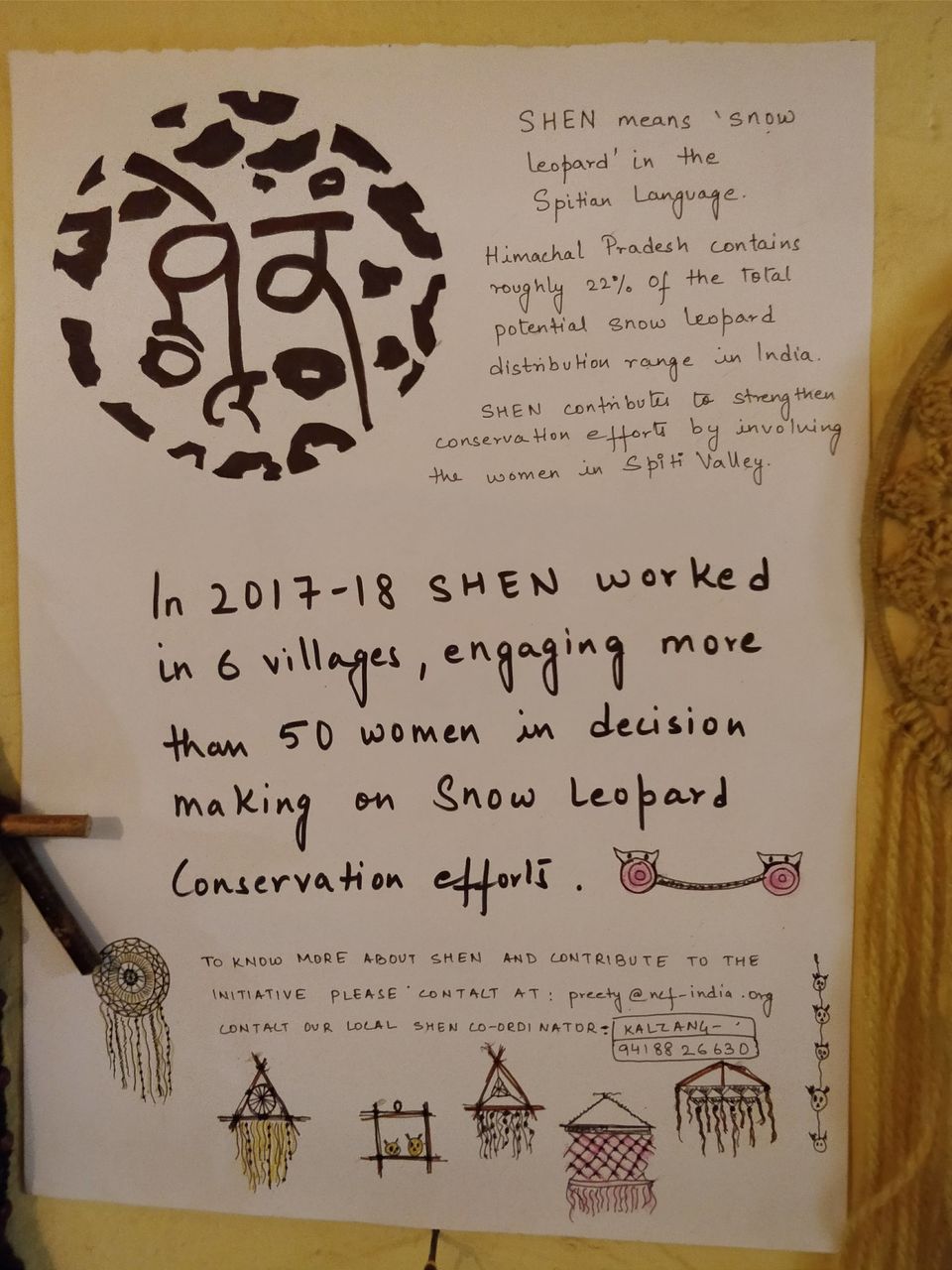 Spiti Ecosphere is an organisation headquartered in Kaza, which promotes sustainable tourism and preservation of the valley along with its arts and culture. You can engage in Spiti Ecosphere's efforts for revival and promotion of local handicraft, volunteer for waste management around the town or enrol for their eco-travel programs. Volunteering is a great way to give back to a place that you've travelled to.
Cosmopolitan Culture: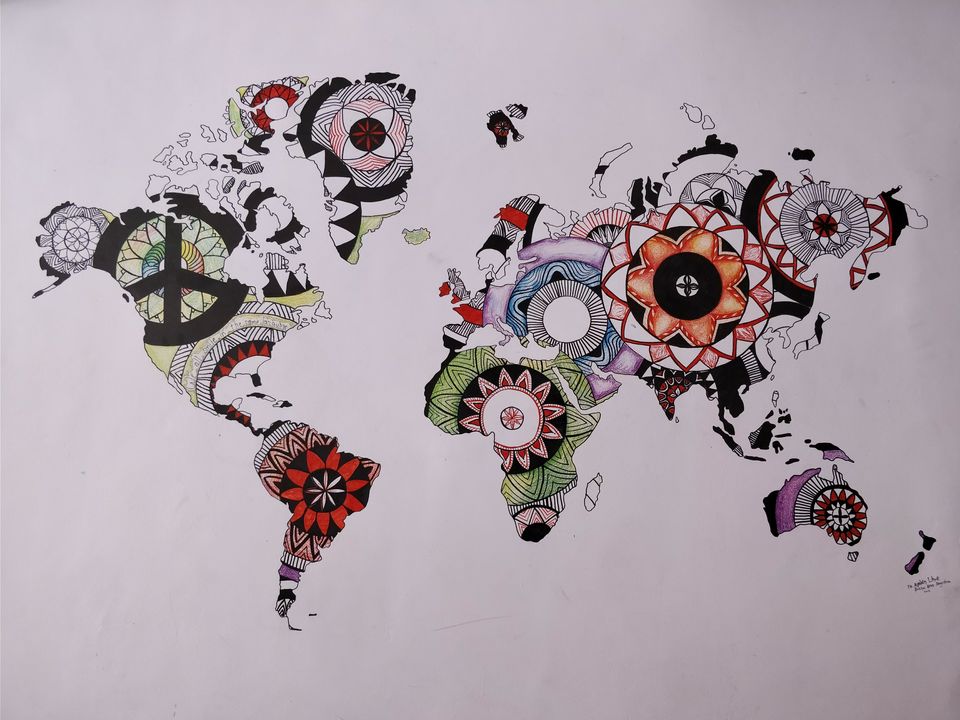 Just like Mcleodganj, Kaza is replete with tourists and travellers from around the world. You take a walk along the main market and you are bound to meet people from Israel, USA, England, Europe, Japan, North America and people from all over India. You enter a cafe and you'll see people from different countries jamming together, music from aboriginal instruments like Didjeridoo, and sounds of languages from around the world. Kaza is a melting pot of cultures where you can learn a lot about the world simply by striking a conversation with a stranger.
Local Handicraft Shops:
Once in Spiti Valley, you'll realise that Spiti too is big on promoting its local produce and handicrafts, and rightly so. Kaza is the ideal place to take back mementos and gifts for family and friends. You'll find stores lined with beautiful earrings, mufflers, diaries, jams and seabuckthorn juice among many other things. Most of these products are manufactured in Spiti itself, some of which are a result of women empowerment programs in order to make them economically independent. Shopping is anyway a blissful experience , but when you know that the proceedings of your purchase are directly affecting the locals, it's a wonderful feeling.
Zen Atmosphere: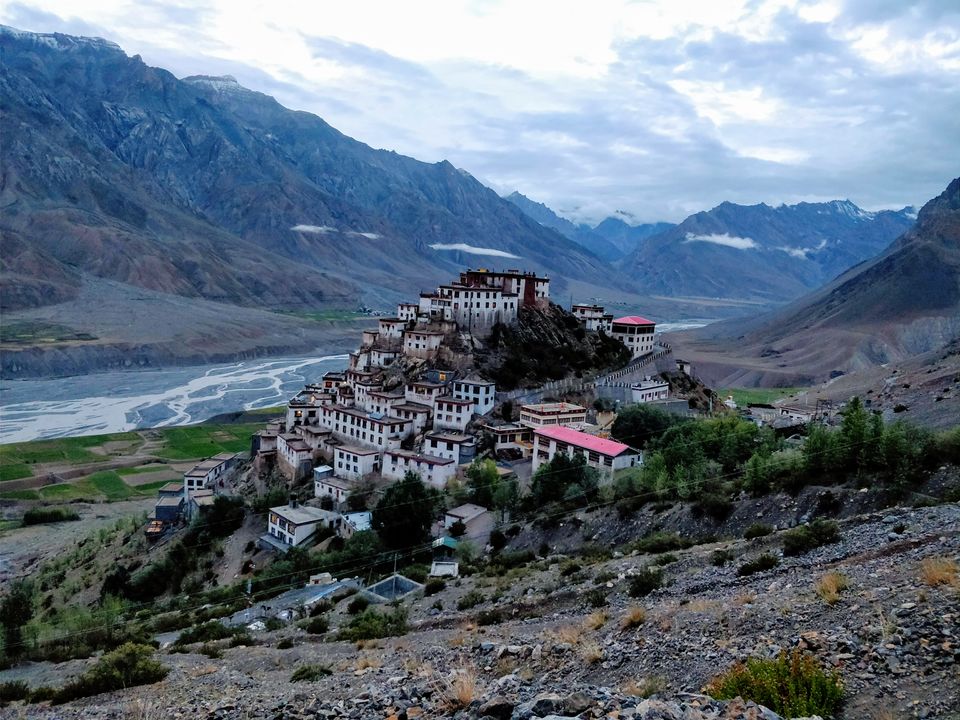 Surrounded with numerous monasteries like the Sakya Tangyud Monastery, the legendary Kee Gompa and Komic Gompa, Kaza is enveloped with the high powers of Buddhist prayers. At Kaza you'll feel a strange peace, one that is only characteristic to places that are tucked high up in the mountains. Immerse yourself into spirituality and have a holistic travel experience that is not easy to come by.
Unbelievable Beauty: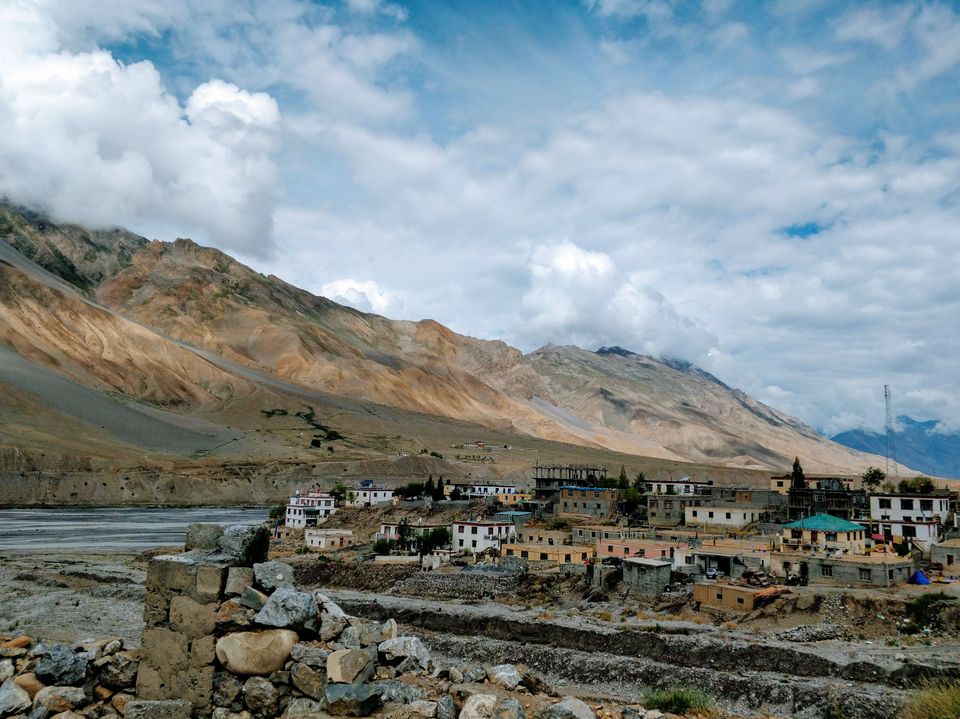 While Mcleodganj has its own undeniable beauty, Kaza is something so different, so ethereal that I am not even going to try and compare them both. It's an oasis of life in the middle of a cold desert, there's mountains, a valley, a river and extremely dramatic sunsets that will leave you in awe every time you look up.
When you visit Kaza, I can guarantee that you'll wish you could settle there and start something small of your own. If you love the mountains, Kaza is the ideal place to be– high altitude, away from the crowd and yet, as happening as you would like it to be.
All pictures belong to the author. To check out more travel stories and pictures from my trip to Spiti, you can check out my Instagram handle here.

Been to Kaza and loved it like I did? Share your story on Tripoto by creating a blog!
Check out Tripoto's YouTube page for more travel inspiration.