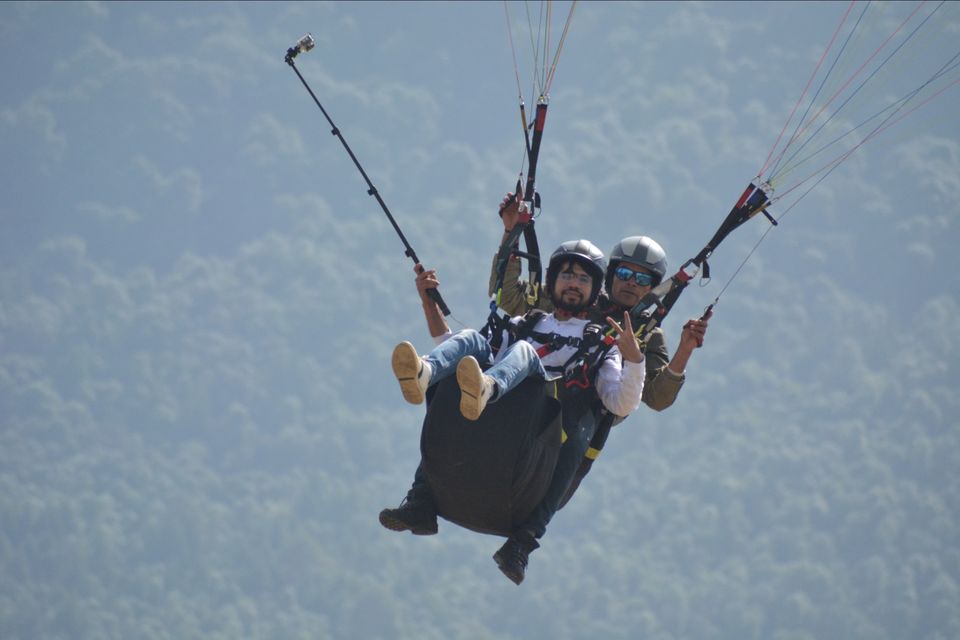 "You Can't be a Travel Geek unless you learn Solo Travel" - Puneet Arora
Yes, its first time that I got the opportunity to travel in Himachal.
Actually Much awaited Kaidarnath Trip is postponed again and this time due to weather conditions.
My friends deny to go due to bad weather. So, I decide to go Solo, but where it's a confusion.
Should I go Solo for Kaidarnath ? Honestly speaking, I wanna go,but how I can go alone if the plan was with friends.
So, I Choose Himachal at last moment. Yes, at last moment; because I am not sure while I am leaving home that where I am going; all I decide during my metro journey toward Delhi ISBT.
I start my journey from Delhi ISBT around 11PM toward Palampur.
Actually I have 3 options for Himachal
1. Manikaran with Tosh/Kasol
2. Baijnath and Bir Billing
3. Dharamshala & Mecload Ganj
First one is dropped as my friend told me not go alone in Kasol & Tosh side.
Dharamshala & Mecload Ganj not impressed me from the point of view of just 2-3 days travel, for me these places are place to be stay for long time so that u can take a break from fast city life.
So, I choose Bir Billing. And I also read a blog here on Bir- Billing.
I woke up around 5AM, and I found my bus crossing Nangal Dam.
Soon, we are on the roads of Himachal-Una, and by 9AM we are in Kangra, and by 10AM I am at Palampur Bus Stand.
Palampur did not impressed me much as I am looking for an unexplored place, less population and not much commercialisation.
Now my hopes are with Baijnath. I board bus for Baijnath and by 11 I am in Baijnath.
I found the same atmosphere in Baijnath as of Palampur, and now m worrying about my decision to came here.
I am feeling angry that what wrong I did with my 3-4 days long weekend.
I thought let visit Baijnath Temple First. It's at walking distance form bus stand. I spend some time there, offer my prayers and then came out after clicking some pictures.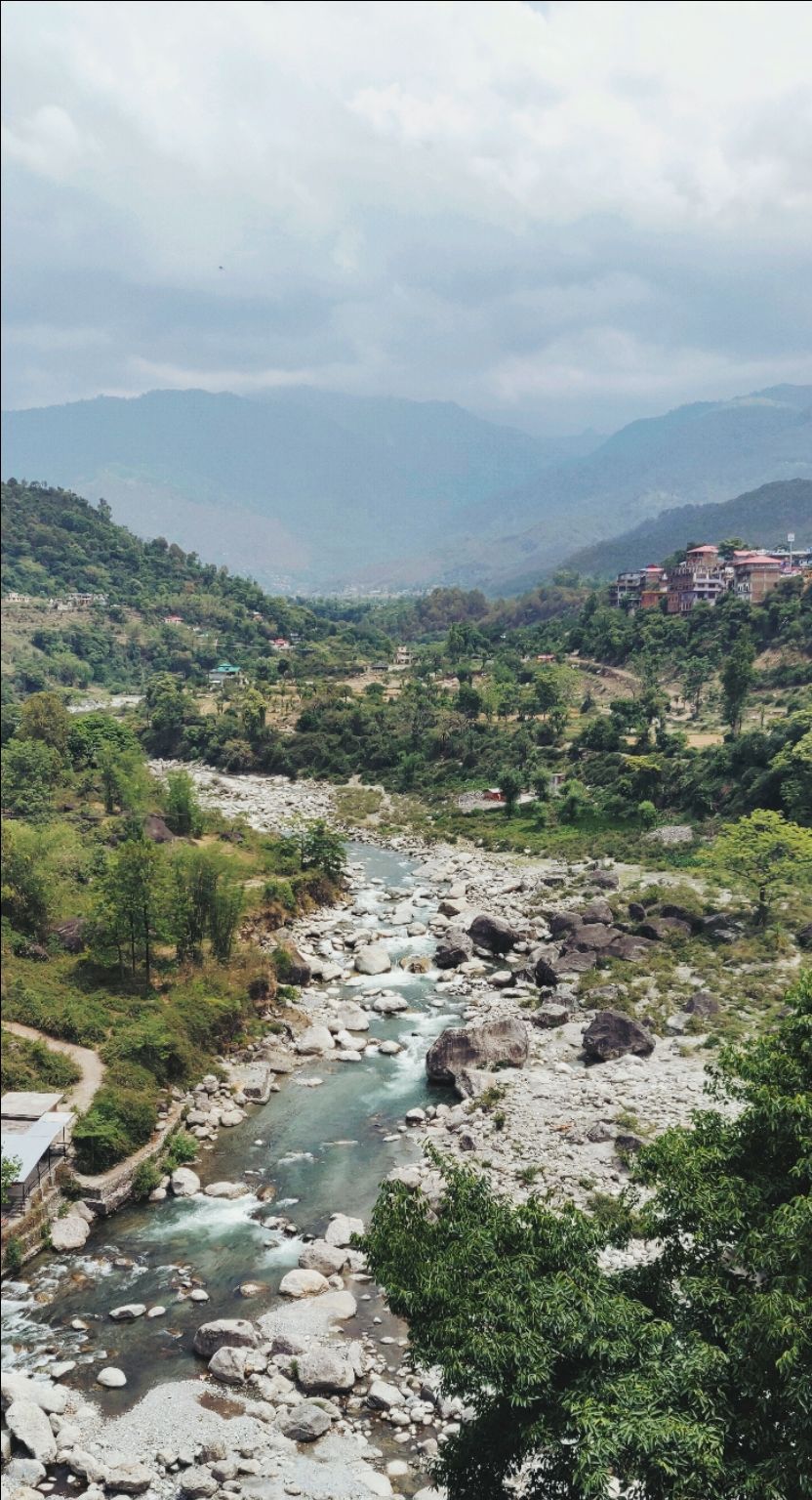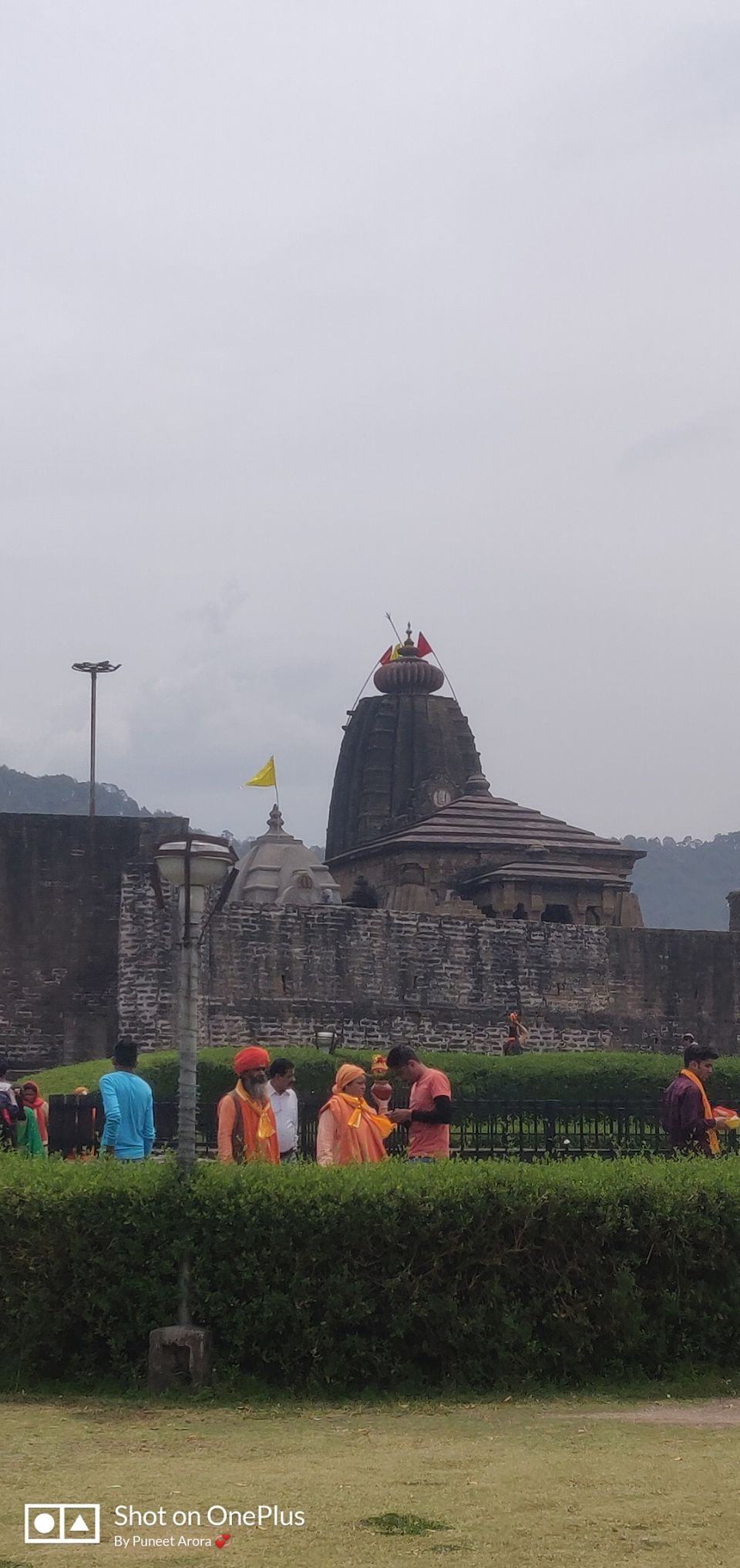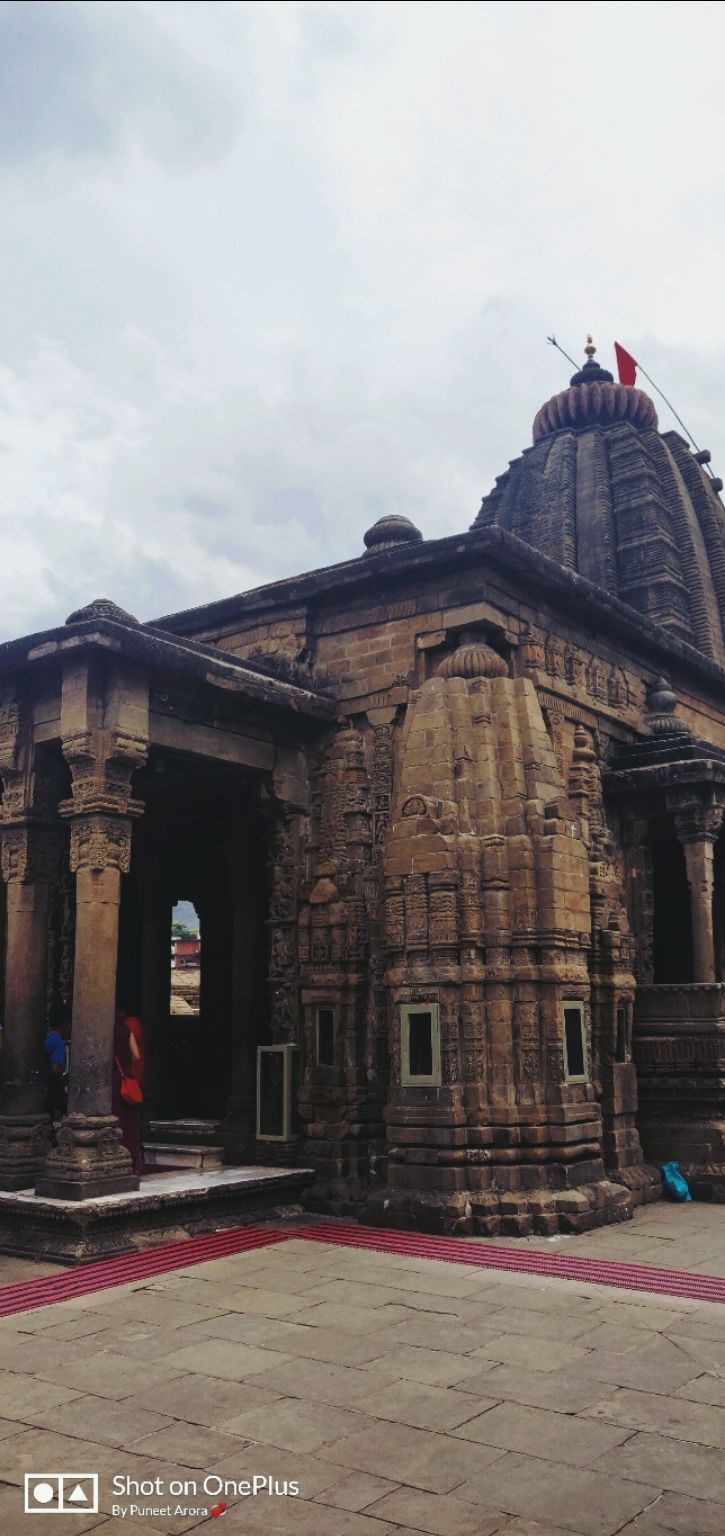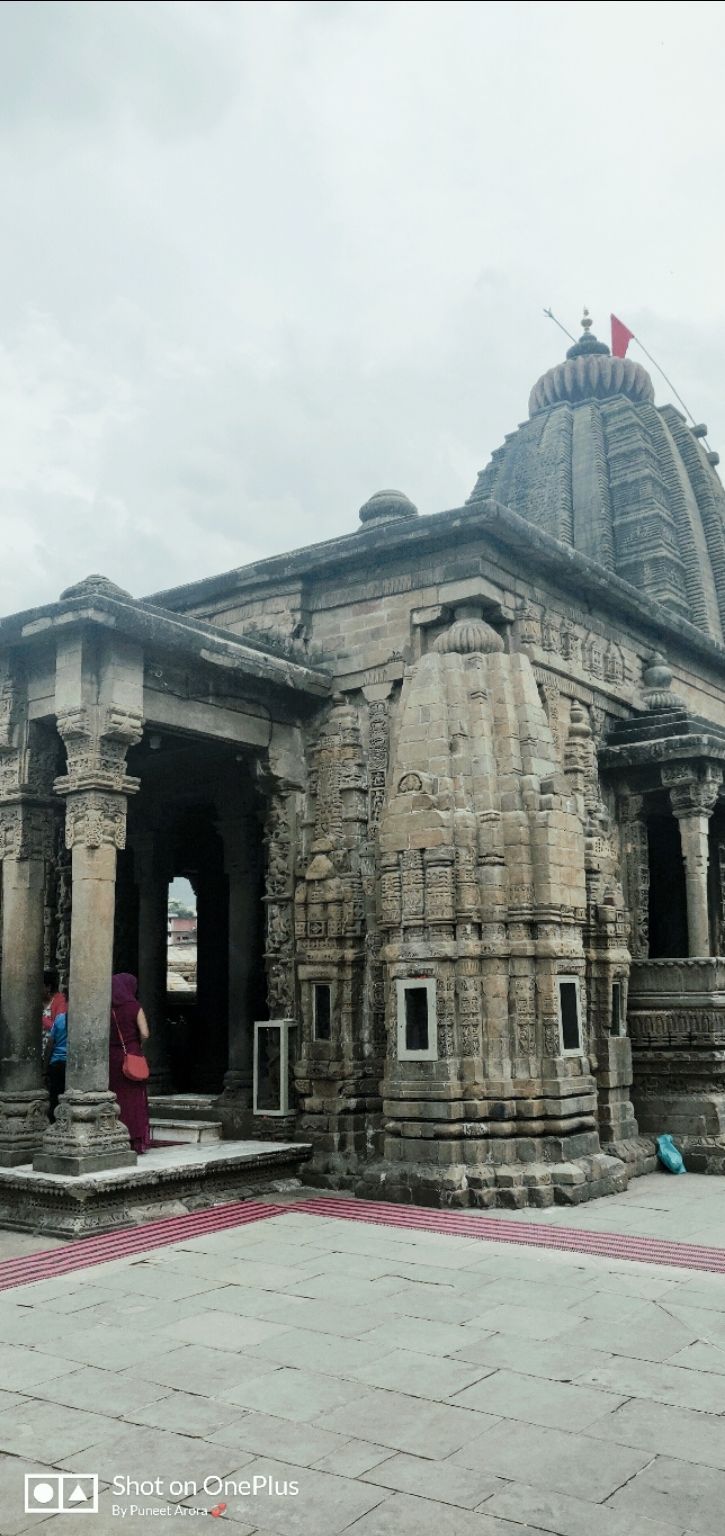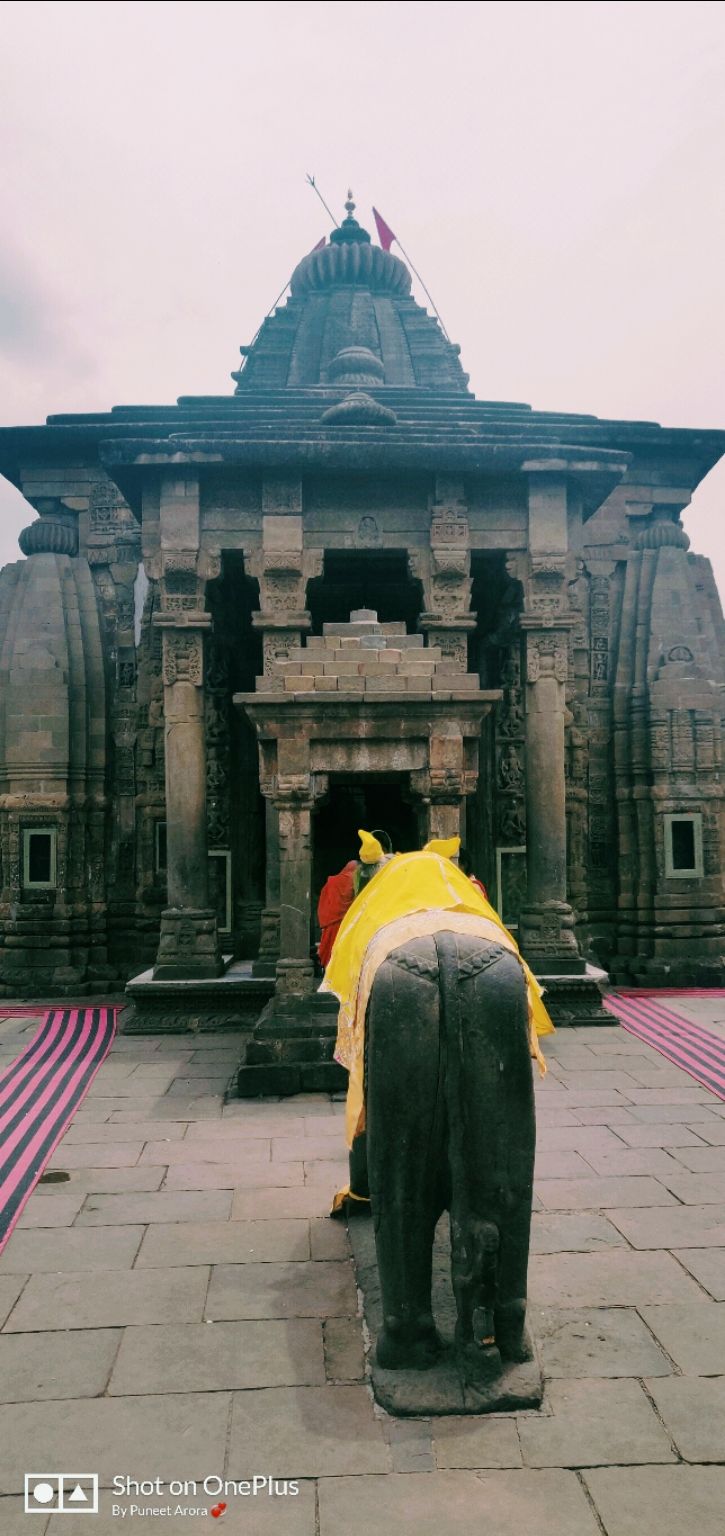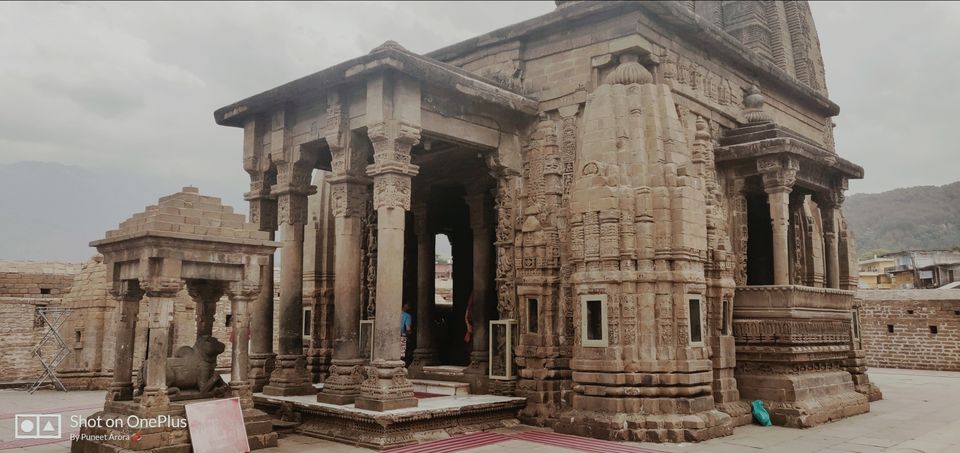 After visiting Temple, I read that blog again and board bus for Bir Village.
As I read , I found my bus passes through the lavish greenery and Mountains. Now, snow covered Mountains start appearing,that side of the nature which attract me more.
Now I am Happy with my decision. As bus is near to reach Bir Village, I start noticing hoarding for Home Stay, Paragliding booking and Backpacker Hostels.
Once I reached there, I started making inquiry about home stay, backpacker hostels and much heared Musafir Cafe.
In the process of looking space, I enjoyed lavish greenery and Fresh Cool air, and reached at a Backpacker Hostel named "The Bunker". They treat and welcomed me very well, Even they have no space because they have advance online booking.
Then I went to Musafir Cafe, enjoyed their delicious food, and then they make my arrangements for stay.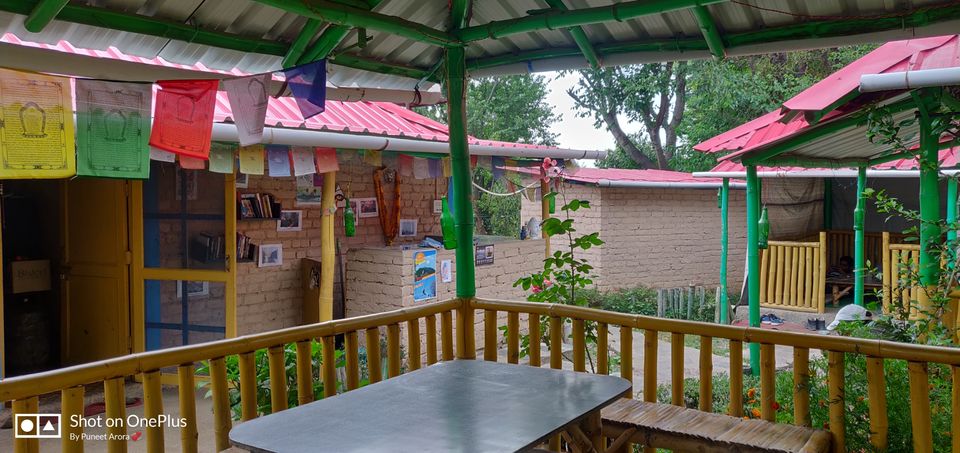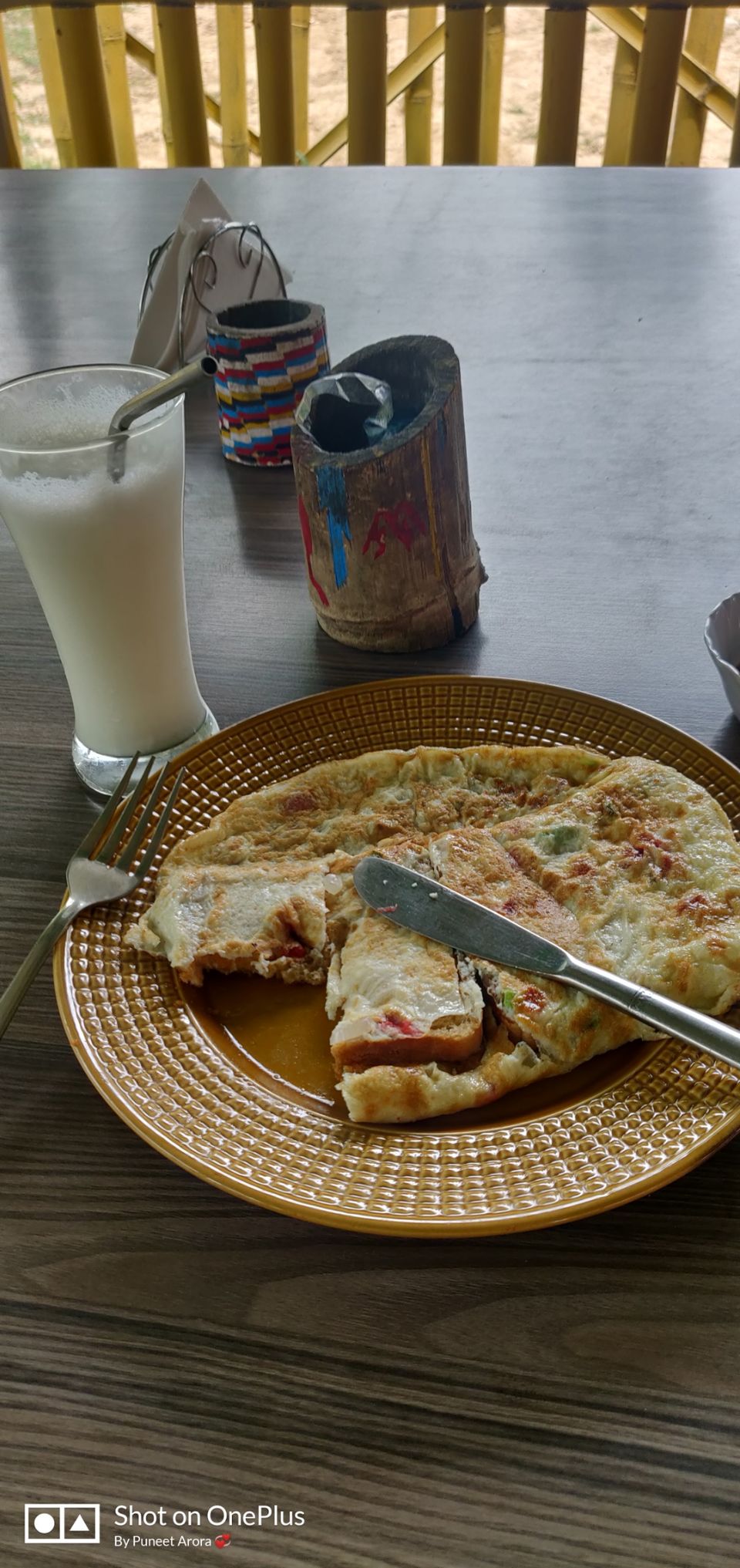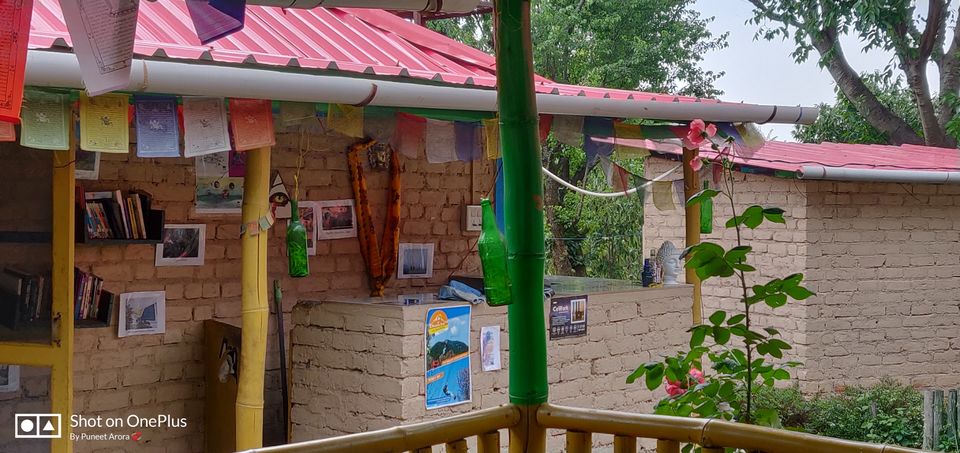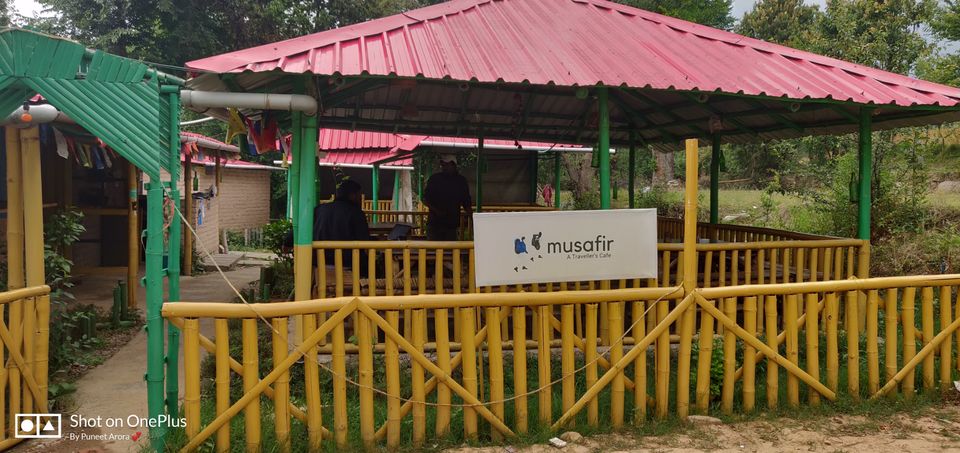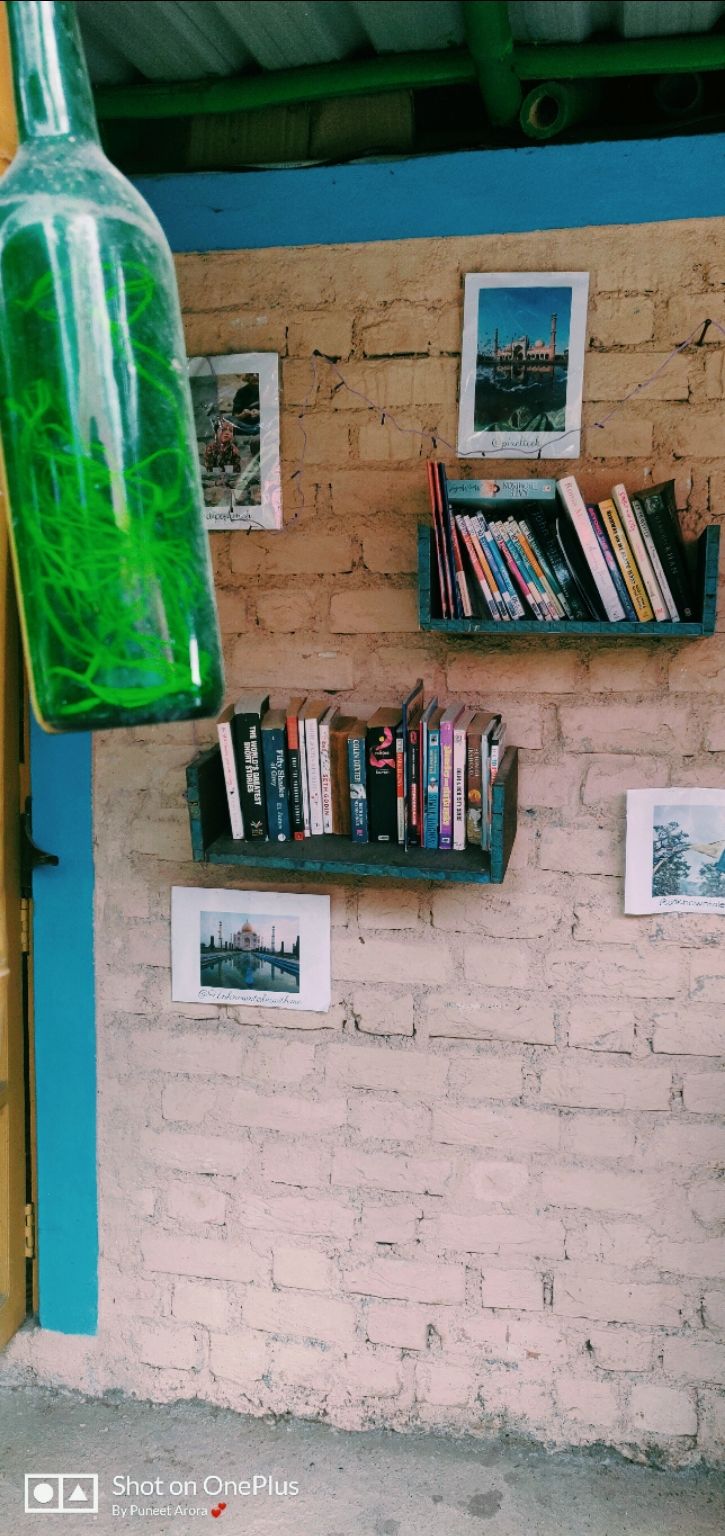 I decide to spent my first night there in camp at Billing instead of Bir.
Even I am scared about weather as the weather predicted rain for the evening but they motivated me to experience this too.
Soon they make arrangements for depoting me at Camp site.
This 30 minutes journey for Bir to Billing is one of the most memorable and soulful journey of my life; I cant express the beauty of Nature and Rythem of cool air on the way.
Touch of this air on your face makes you feel getting younger with the passage of each moment; for being the time I have no thoughts regarding my past, present and future ;I am just enjoying this environment.
Soon, they Depot me at Billing Paragliding site from where I have to walk around 300-400 meter.
From here a scared phase of my journey begins; side of Mountains that I just listened in stories and watched on TV.
Soon every things start dis appearing in clouds; now I can't see that snow covered Mountains and even the sky.
Someone there told me to reach at my camp asap.
I covered major part of distance and reached at a hut from where I can see my camp; it's around 100 meter away from there. I just have to cross a small Iron bridge for being there.
That bridge starts just at 8-10 foot steps from that Wooden made Hut where I was standing.
But within fraction of seconds that bridge disappeared as clouds cover everything; and heavy rain begins with sound of roaring clouds and lighting.
I get into that Home/Hut, but it is shaking.
I tried to contact my camp manager, but I found there is no signals in my phone.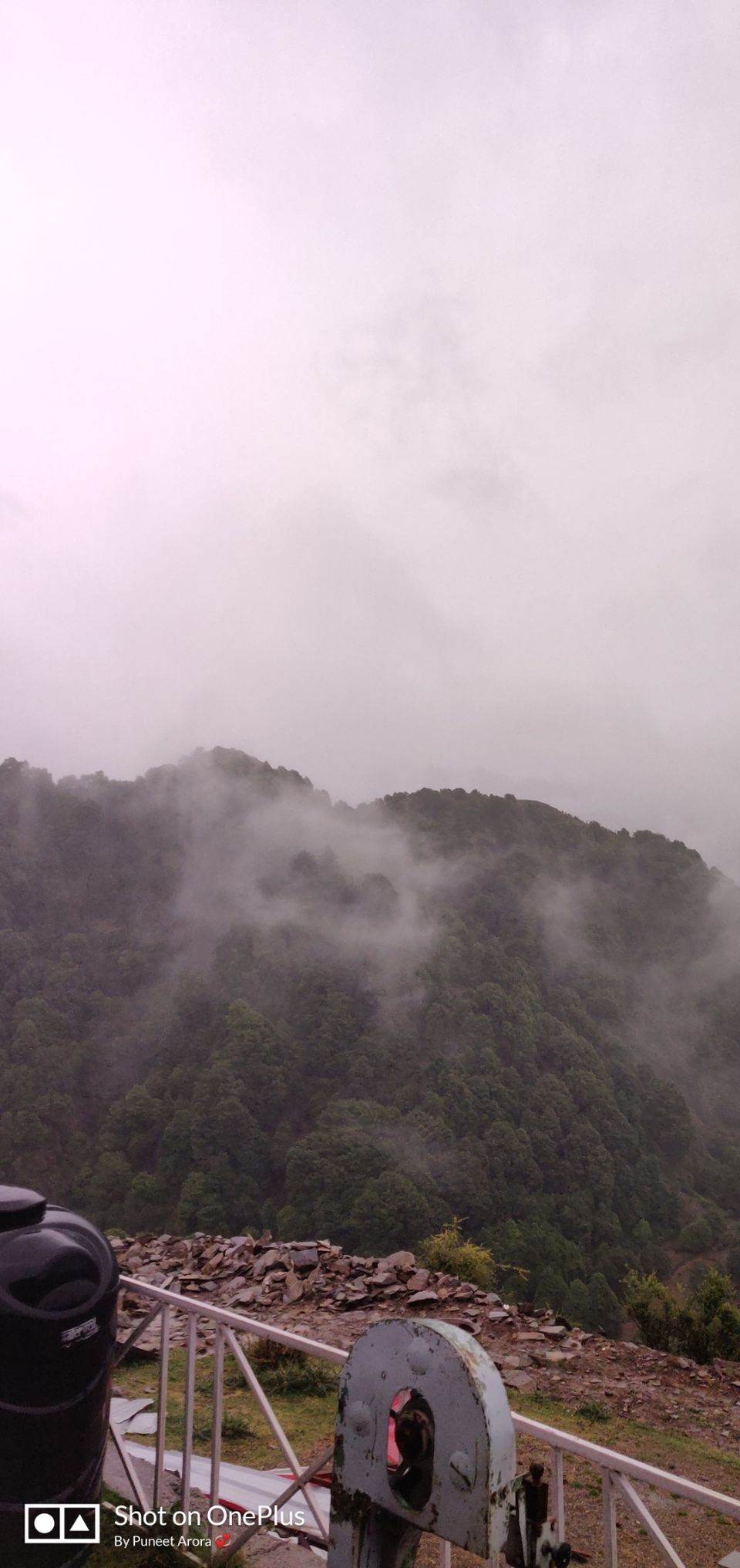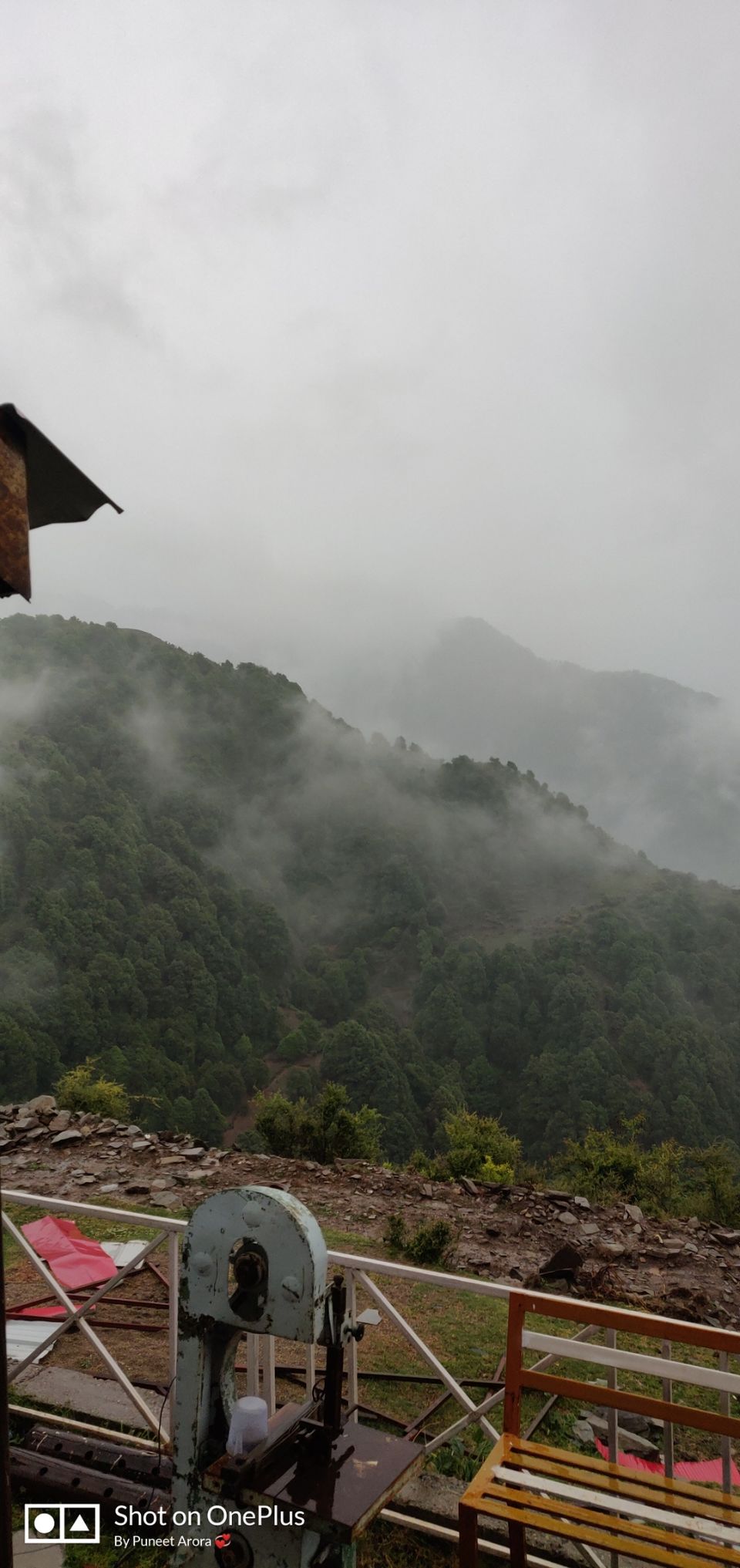 Now I am worried that what happened to me as I never seen this kind of Rain ever, just saw in movies. Somehow I wanna contact at my home to inform them that I reached safely and can't contact you in next 1 day. After sometime I found signals in my phone for few minutes, at that time I made call to my camp manager and told them that I was stucked in rain & Storm. They told me not to came out of that home as the such kind of rain & storm was unexpected. I WhatsApp at my home that I am reached safely and can't contact you for next 1 day. As the environment was too cold, now I open the one of the room and get into the room. I am praying that everything should get normal asap. After an hour everything around start appearing even the flow of rain is same. Now I can see my ⛺. It seems that rain will not stop easily. I left my bag at that home, keep my phone and wallet with me, and start walk towards tents in that rain. Somehow I reached at tents , they receive me, and make me feel normal as I am scared much. They told me that nothing is going to happen that's the part of their routine life. They offer me Tea and soon transfer me at my tent, and advise me to sleep. After an hour rains stops; their staff went to that Hut where I left my bag and bring my bag. I changed my wet clothes and came out of that. As I came out, all fear gone as now those Mountains look much beautiful than earlier after shower. Sooner, 5 more people joins me there. We spend a good time together, click pictures, played our favorite tracks to enjoy music in that environment, and talks our life experience while enjoying bonfire. After Drink & Dinner, we went in our camps for sleep.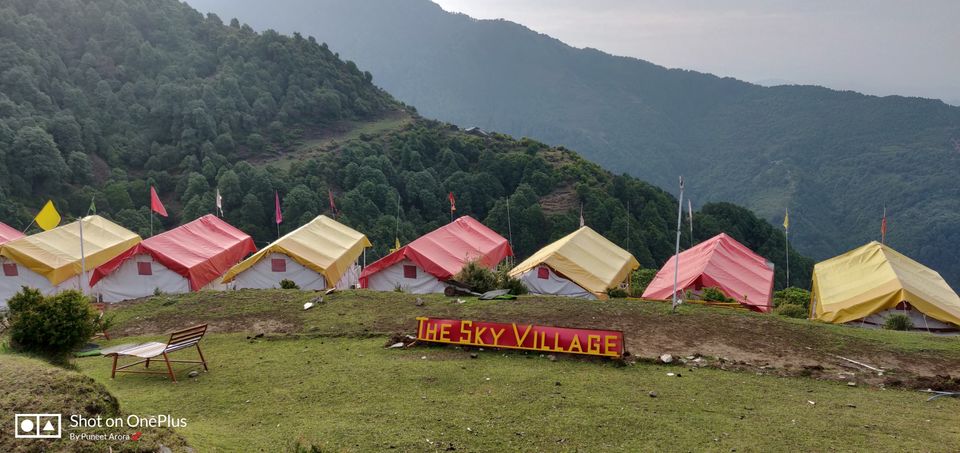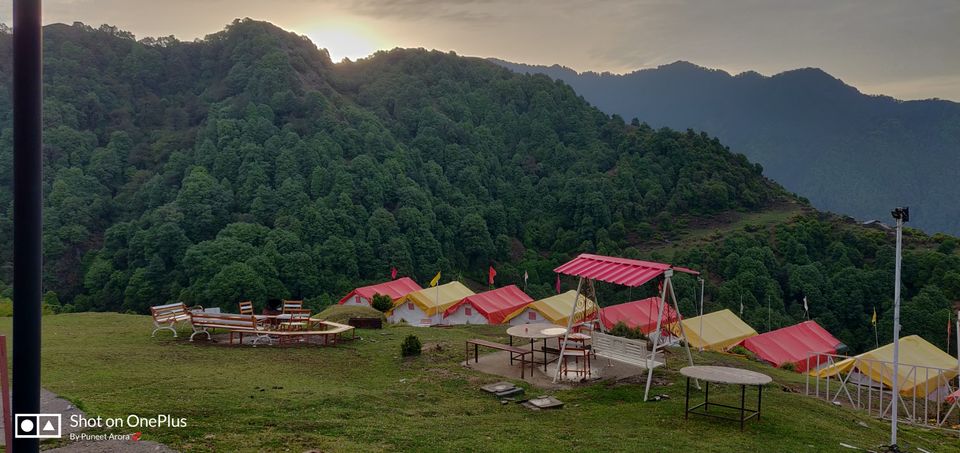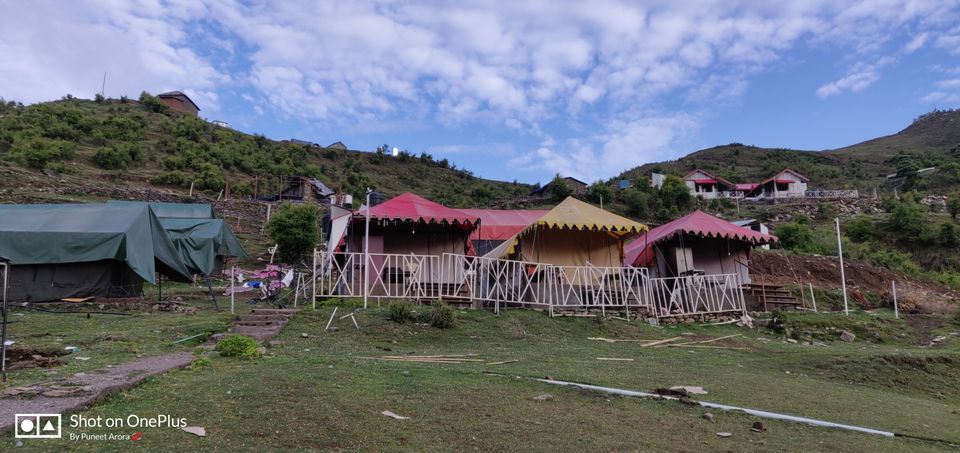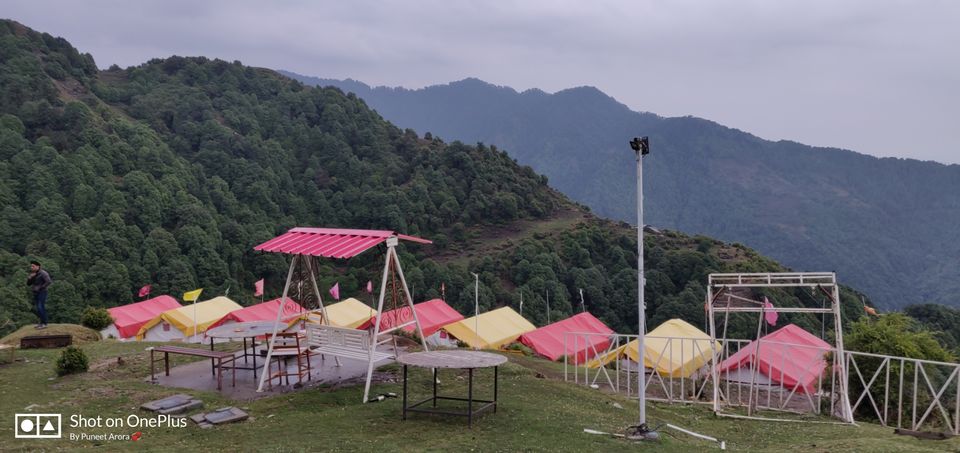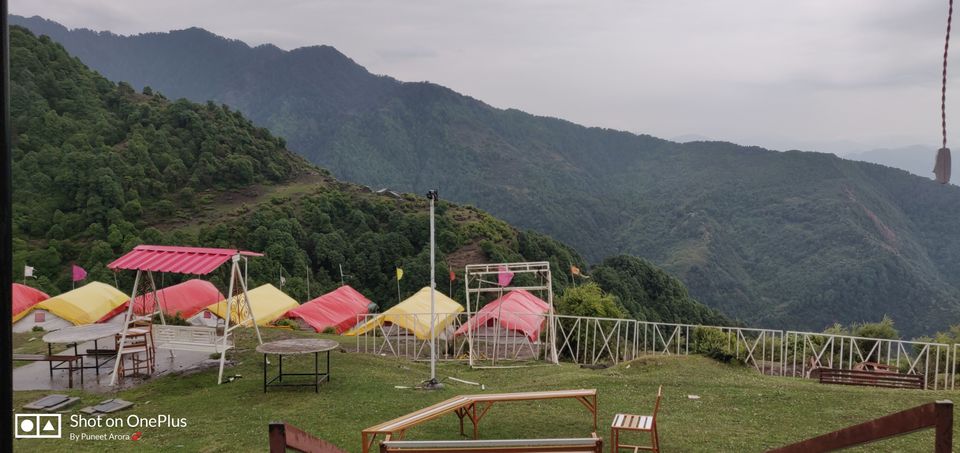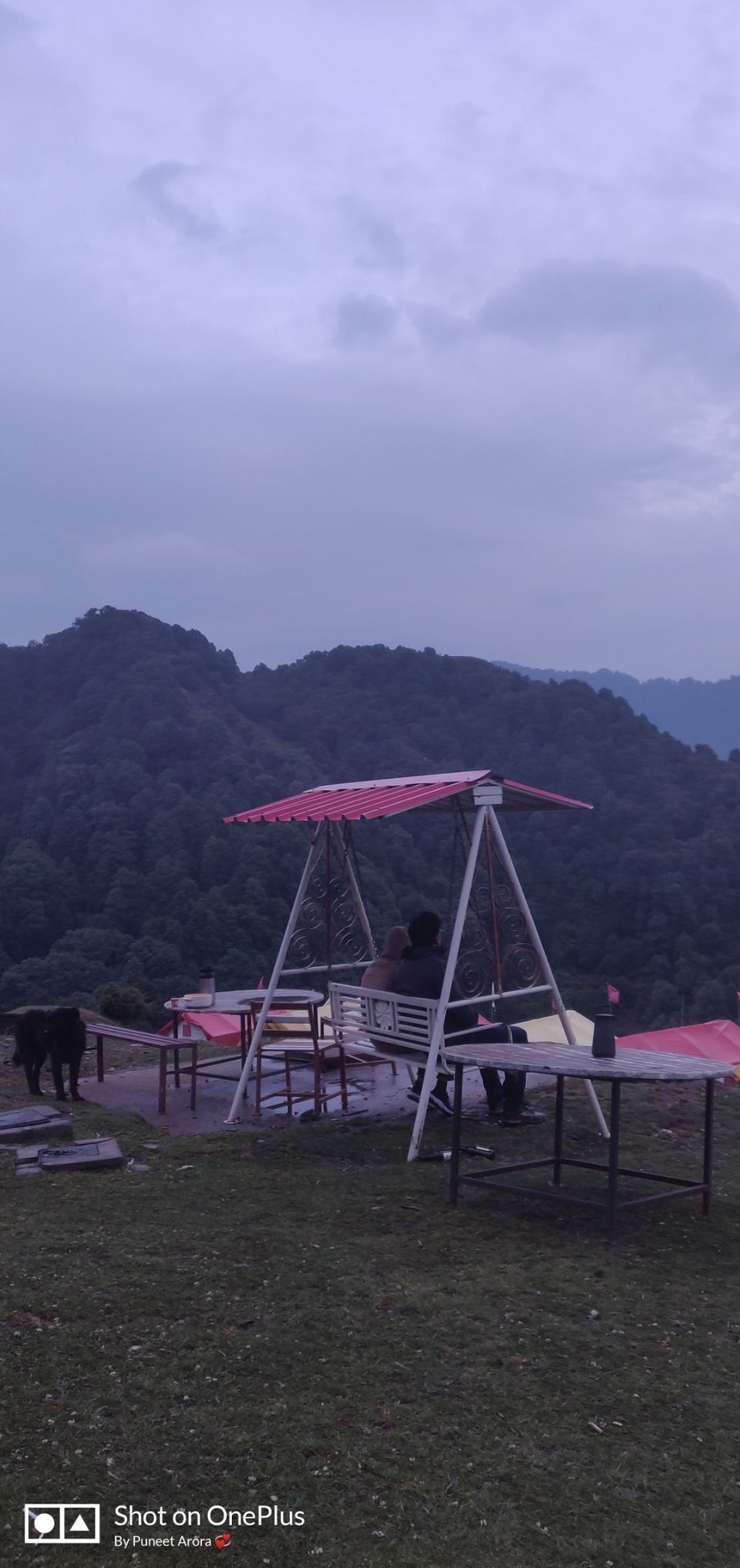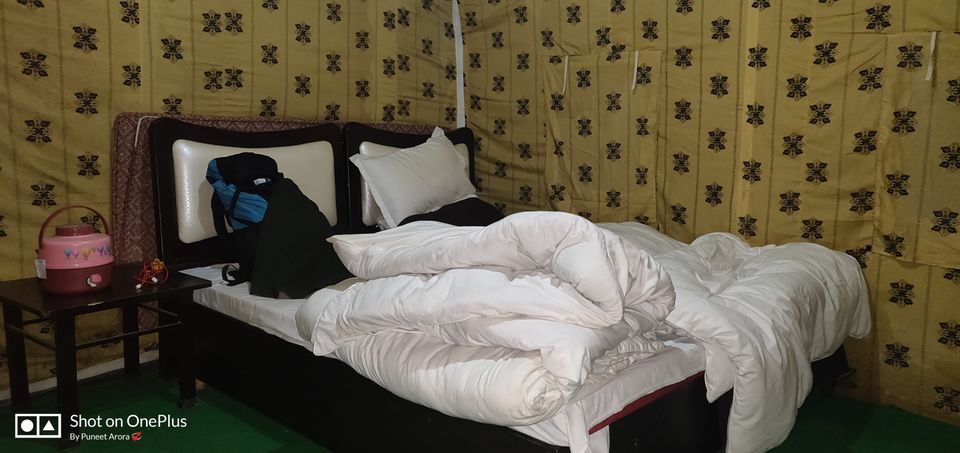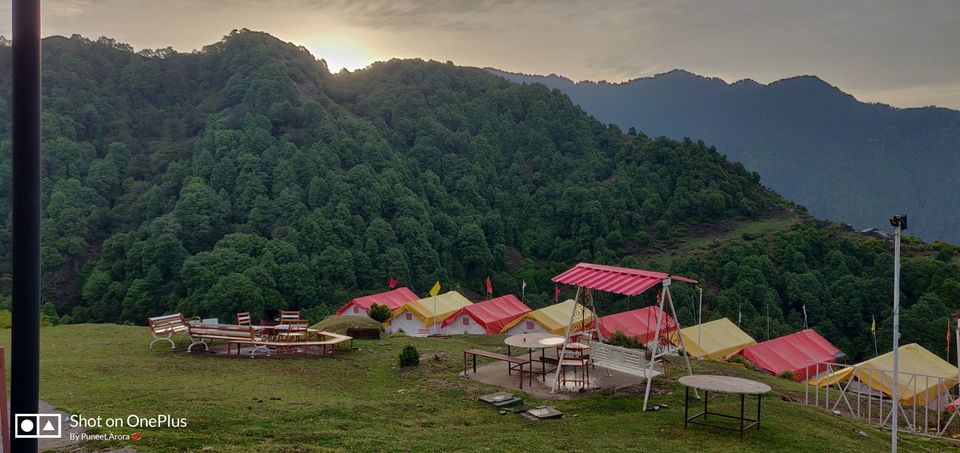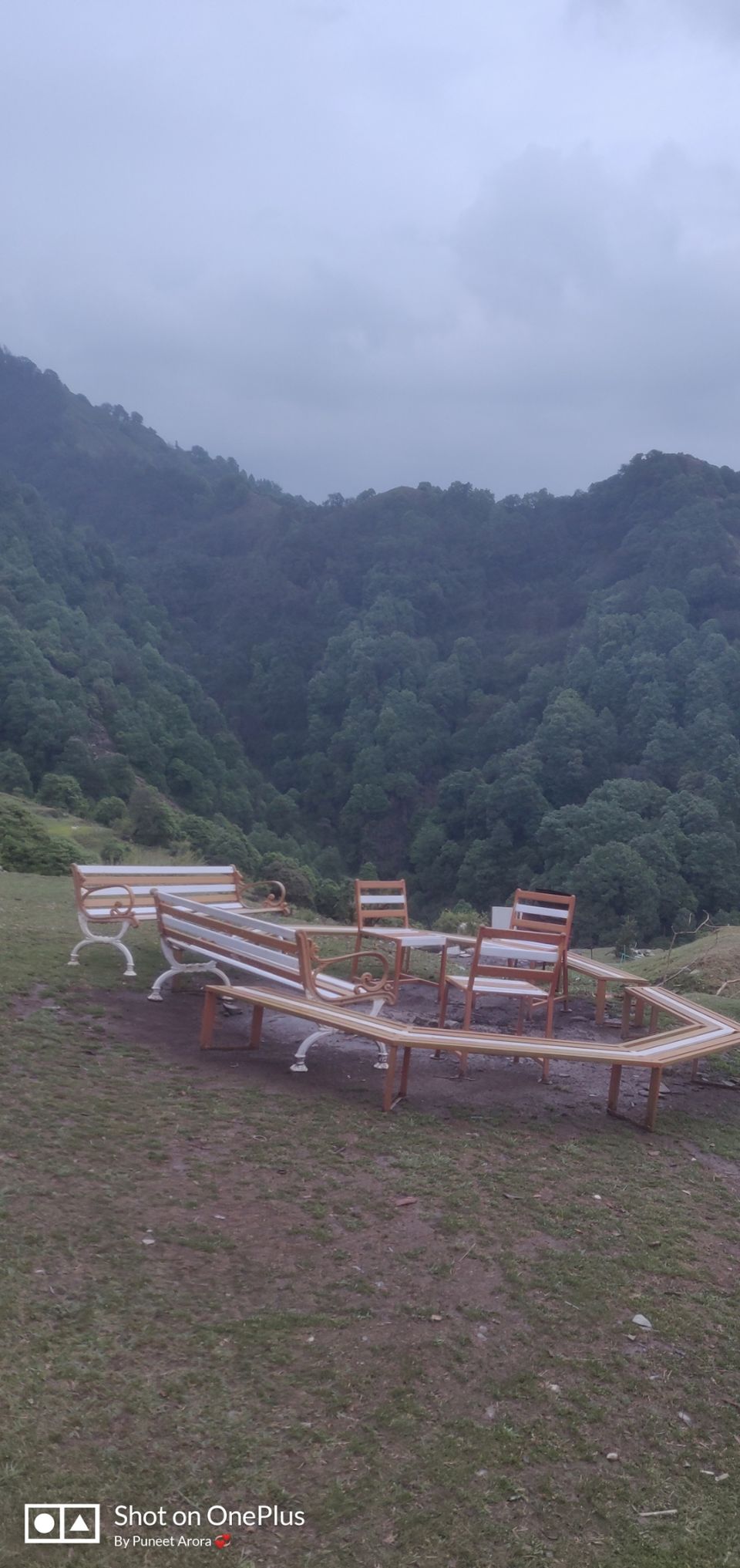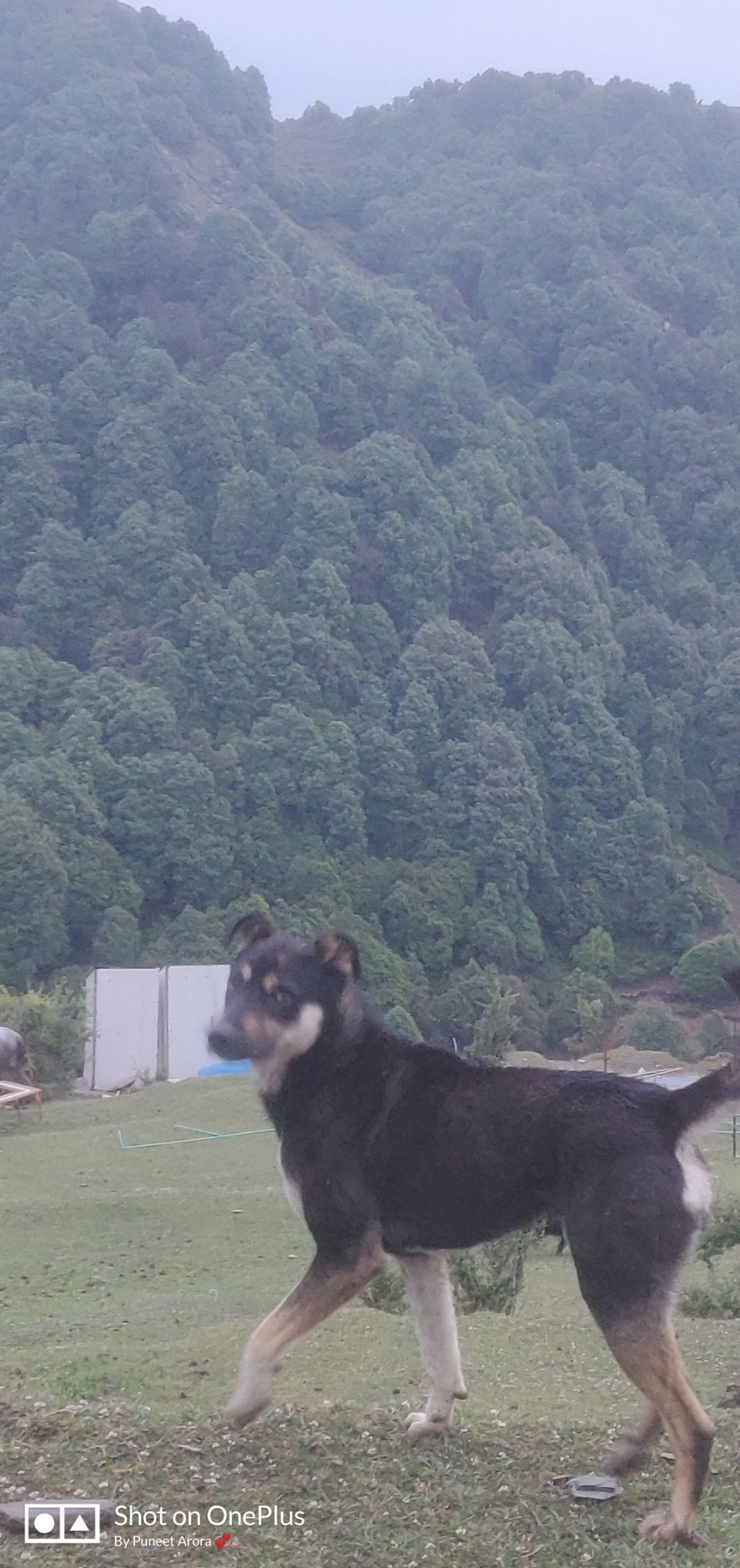 I woke up around 5AM, came out of my tent and feel the nature.
Morning in Mountains is awesome.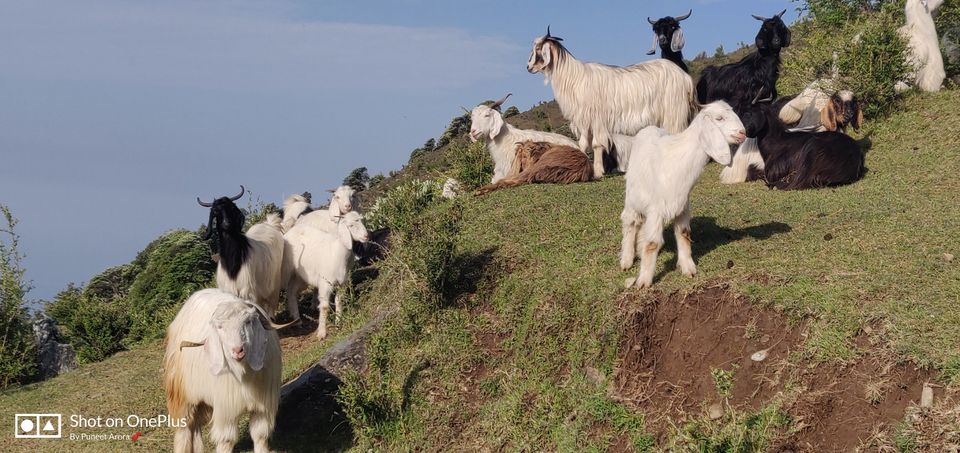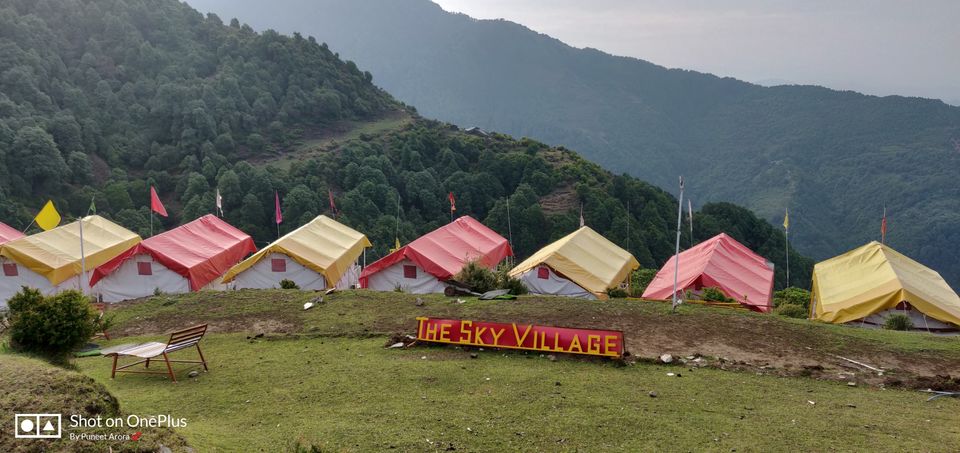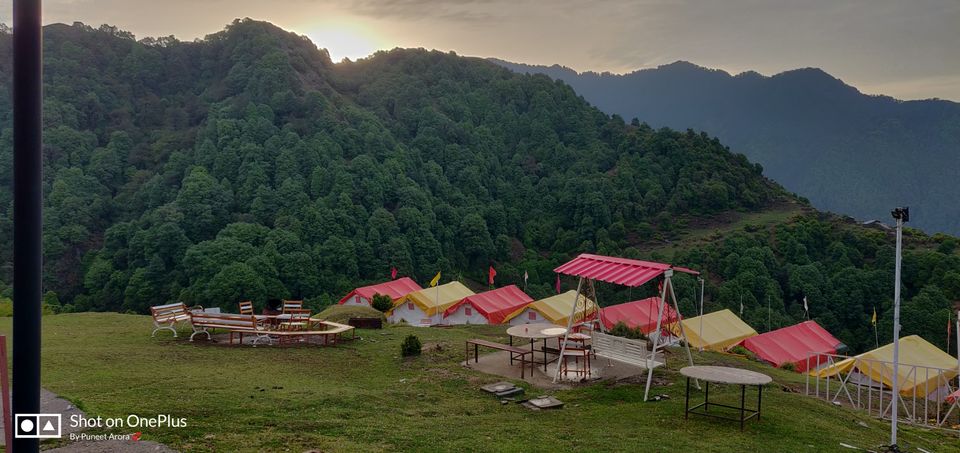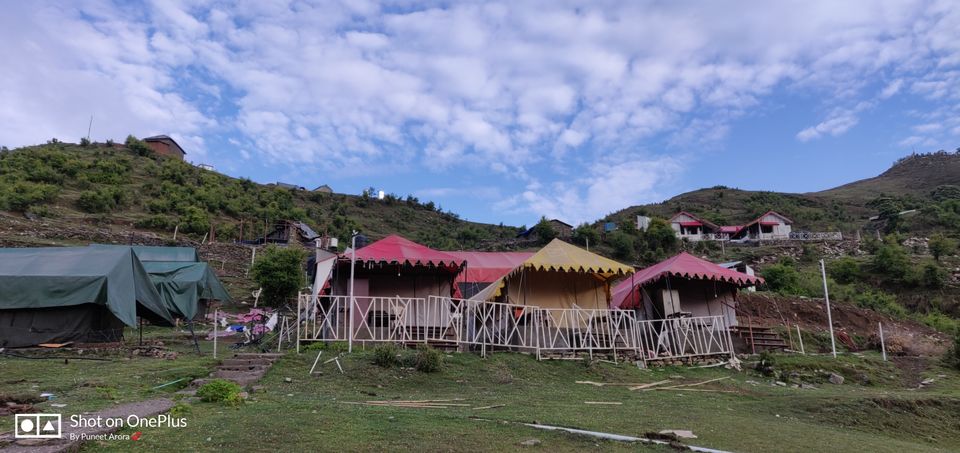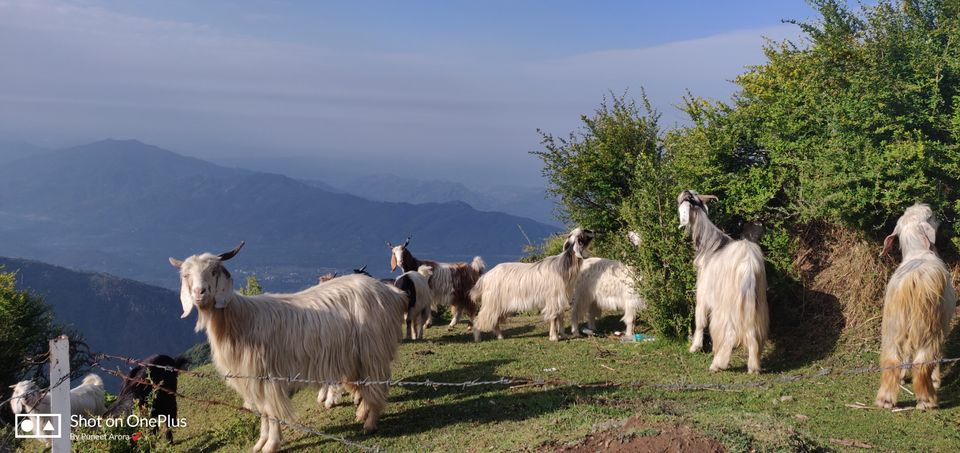 One of us request to staff there to get arrange goats milk after seeing goats there.
They humbly accept the request.
We walk around the entire campus with talks and listening song.
Then we went back to our tents for packing our bags before breakfast as we have to leave the tents before 10AM.
Meanwhile our pilots also reached there for paragliding; we packed our bags and took breakfast and say them good bye with thanks note.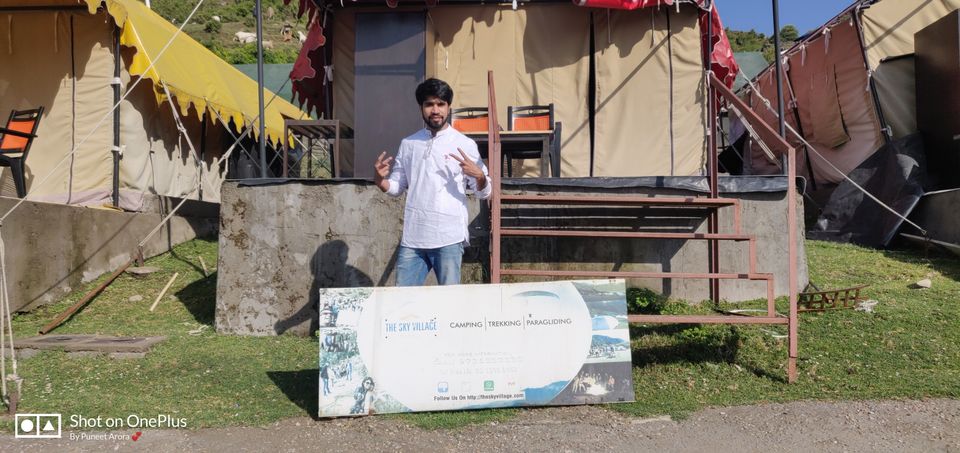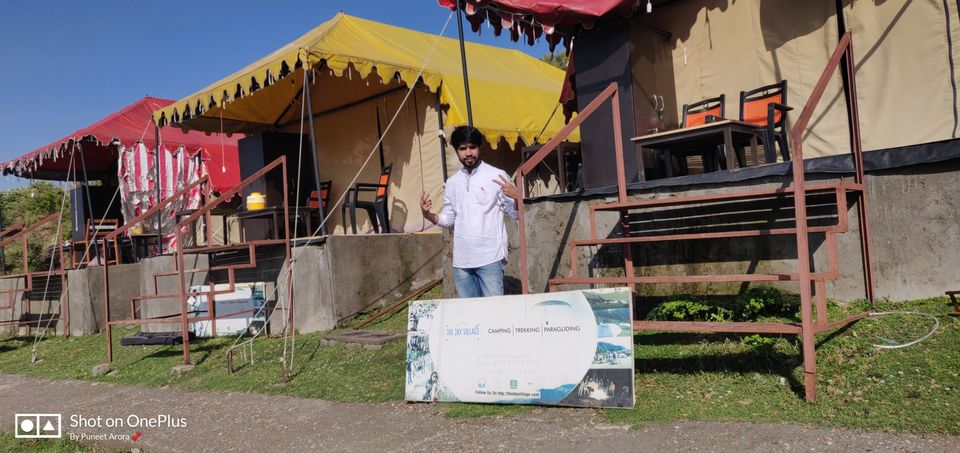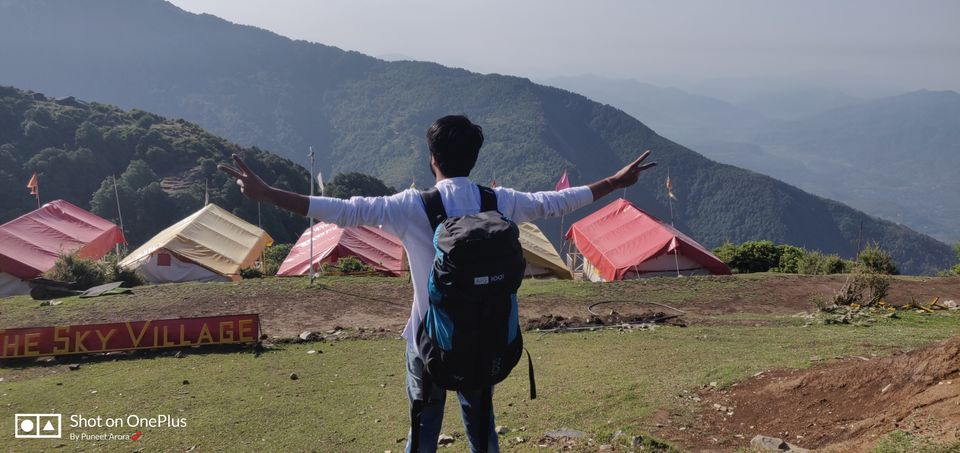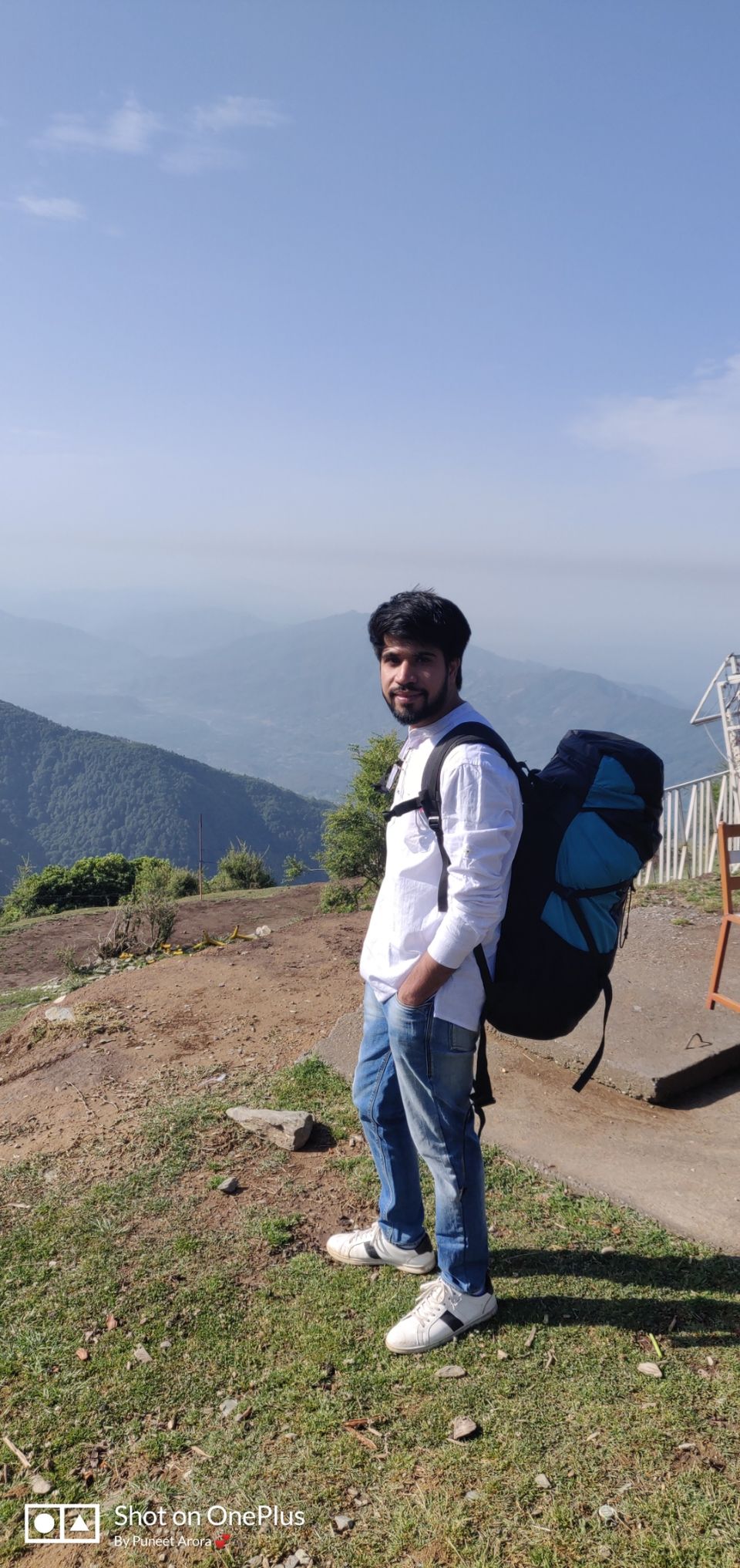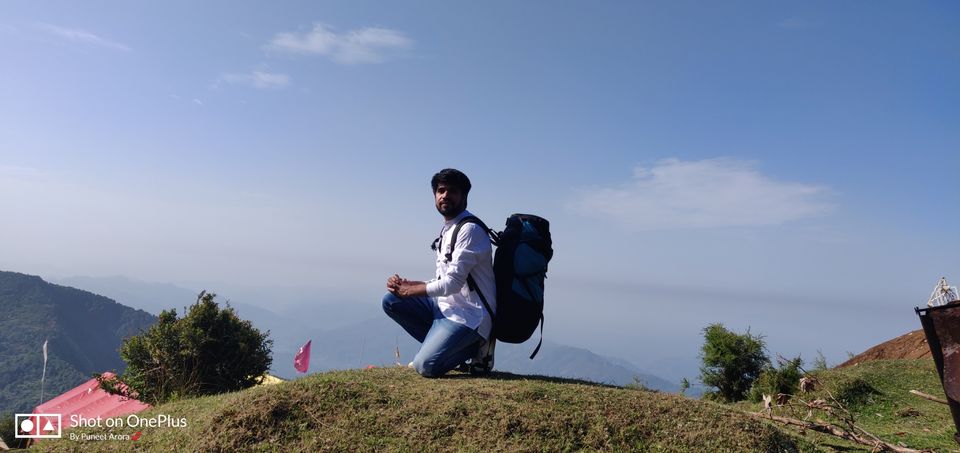 By 10AM we are at Paragliding take off site, they took our bags and make arrangements so that we can get the same at landing site in Bir.
My pilot told me all that what I have to do, and give me a bond to fill.
We saw a lot fly and now we know what we have to do.
But just before our turn we saw an unsuccessful fly, which makes us scary and doubtful.
They told us that this is due to wind change.
Now everyone is asking regarding safety and no one wanna fly till the wind is good.
After a break of 20-30 minutes it was me who have to fly.
This 25-30 minute flying is awesome. I am flying like a free bird. Views from sky is all together different.
We capture this moment through pictures and video.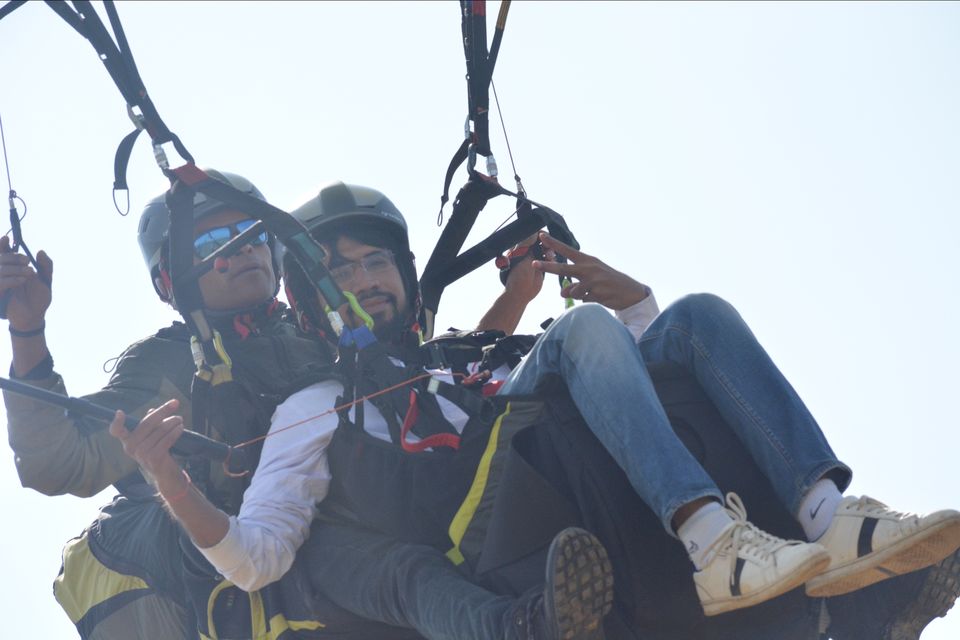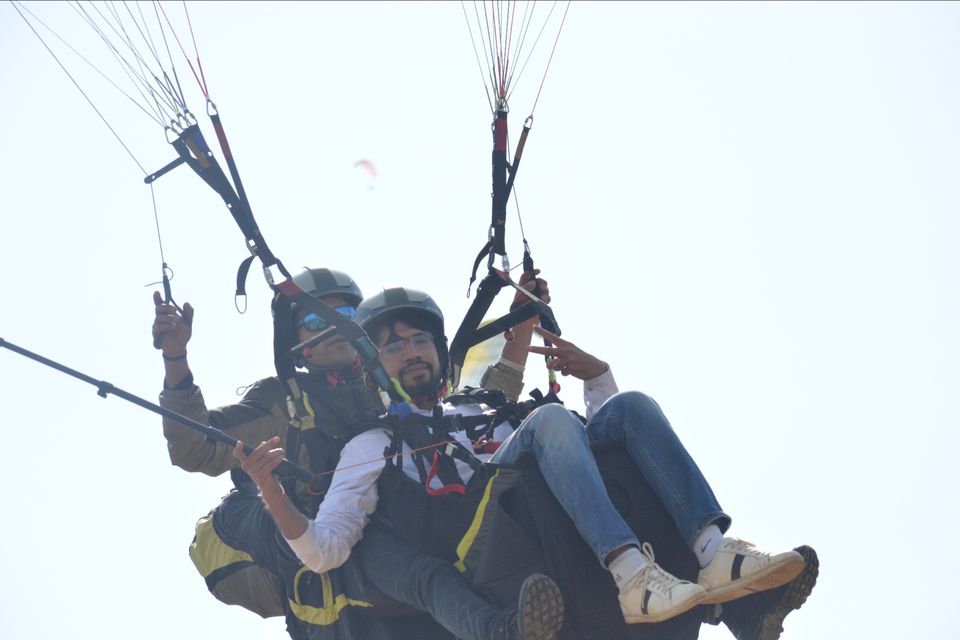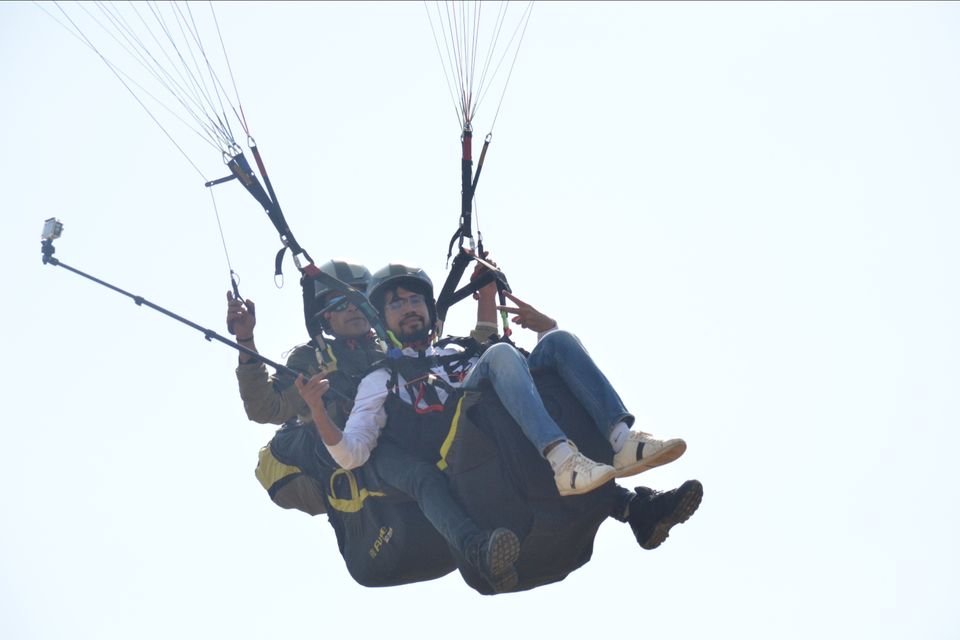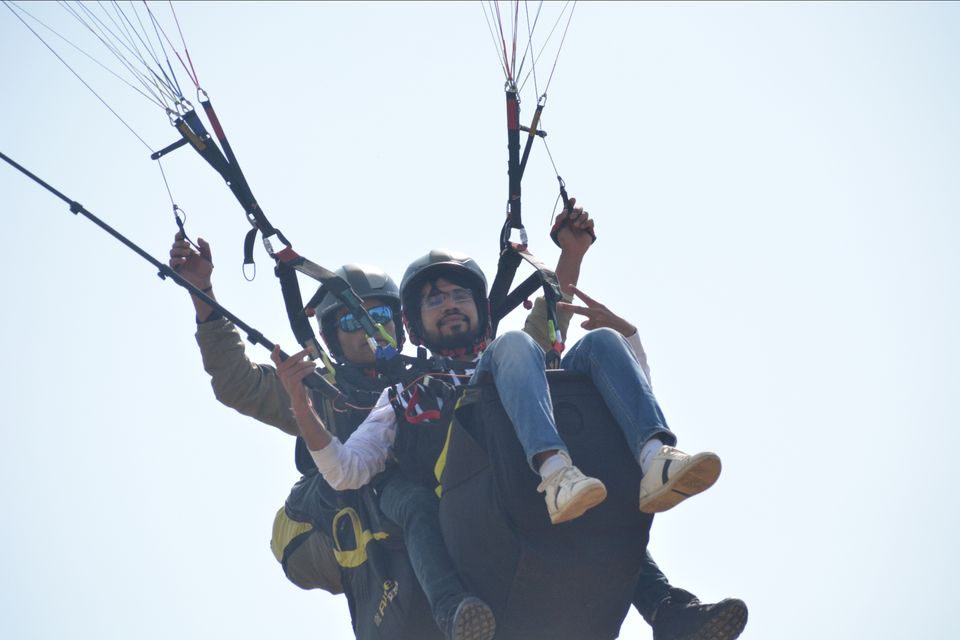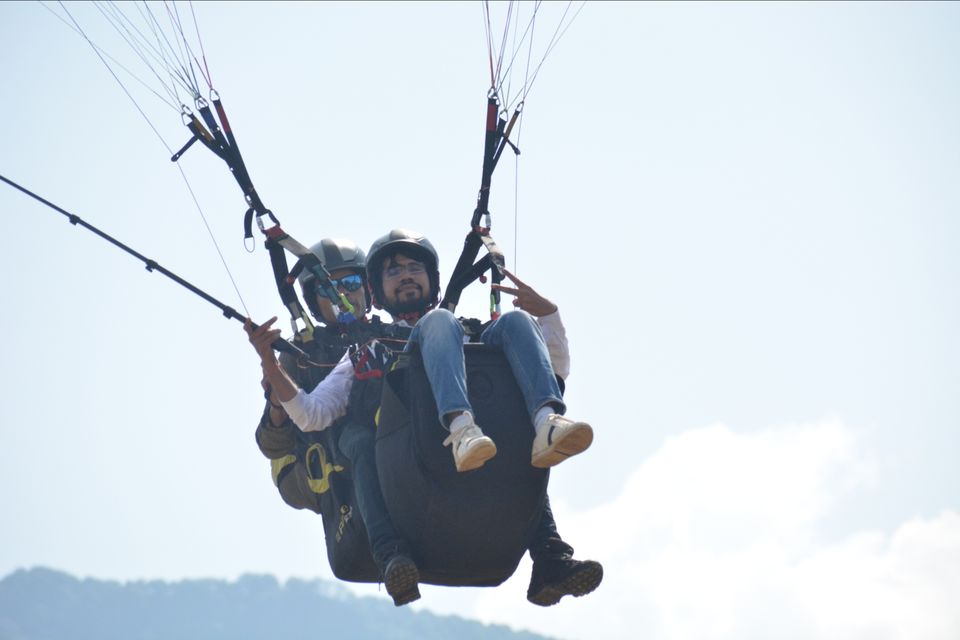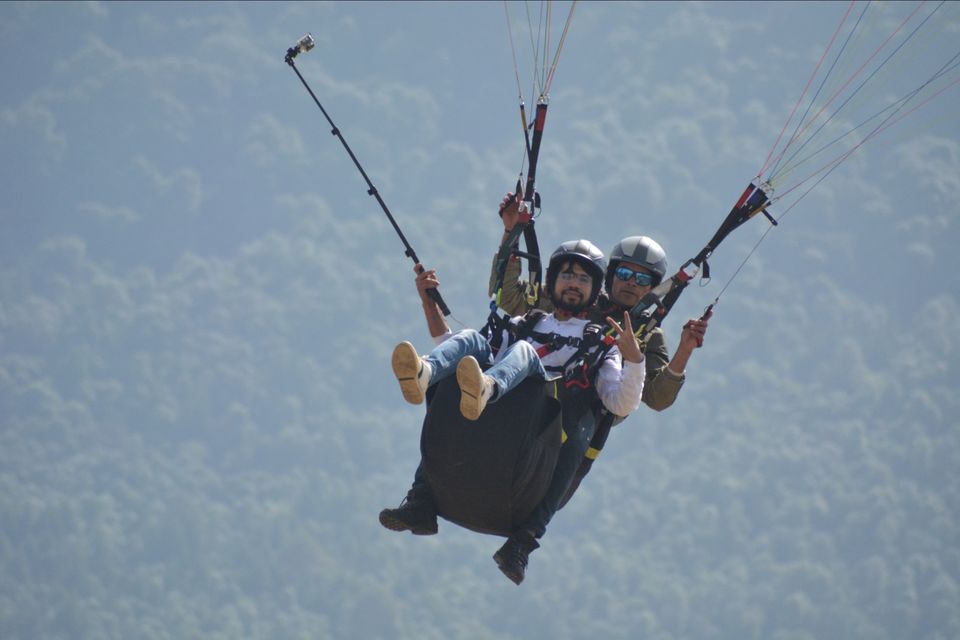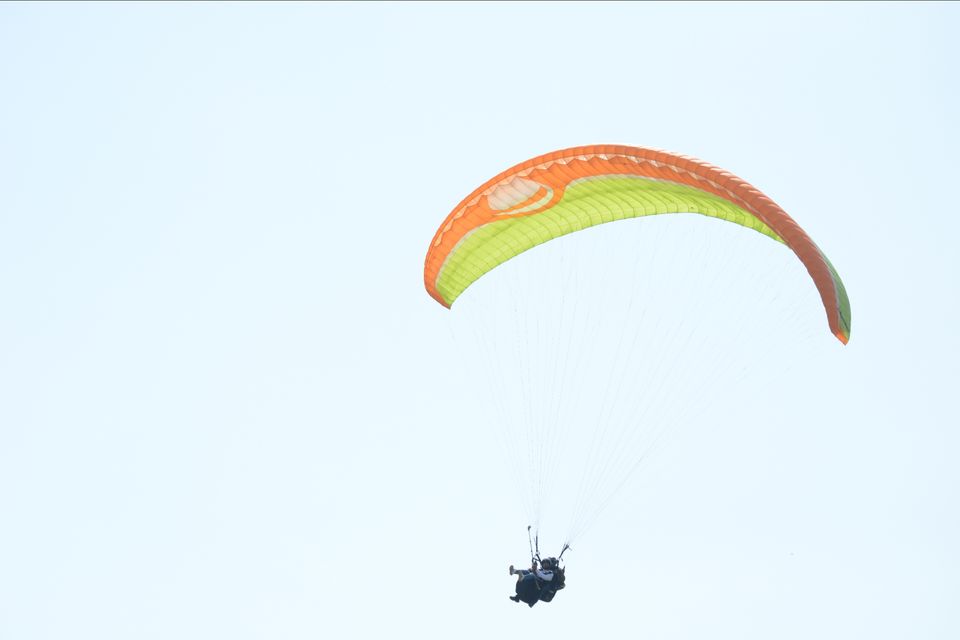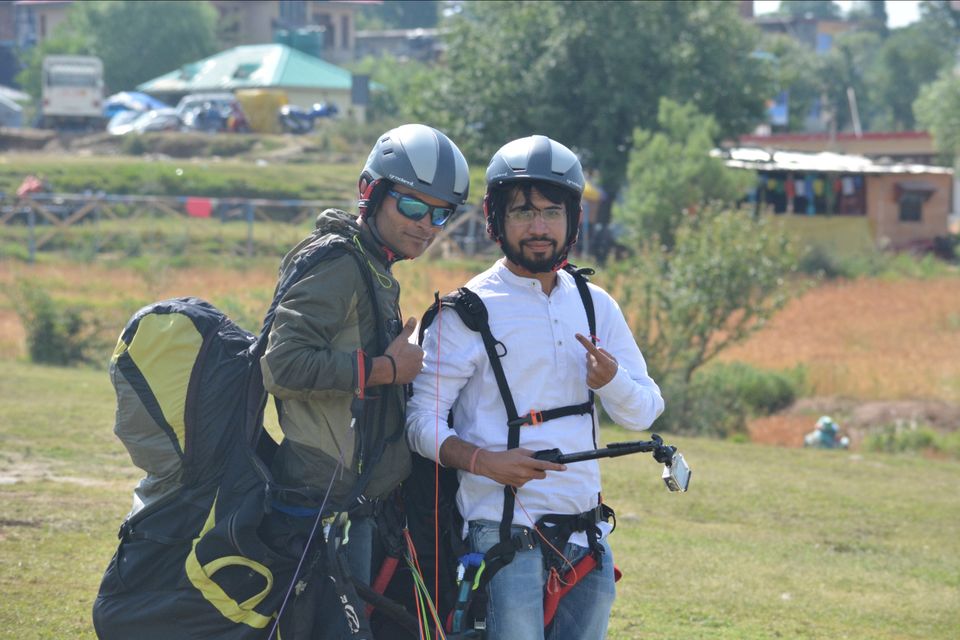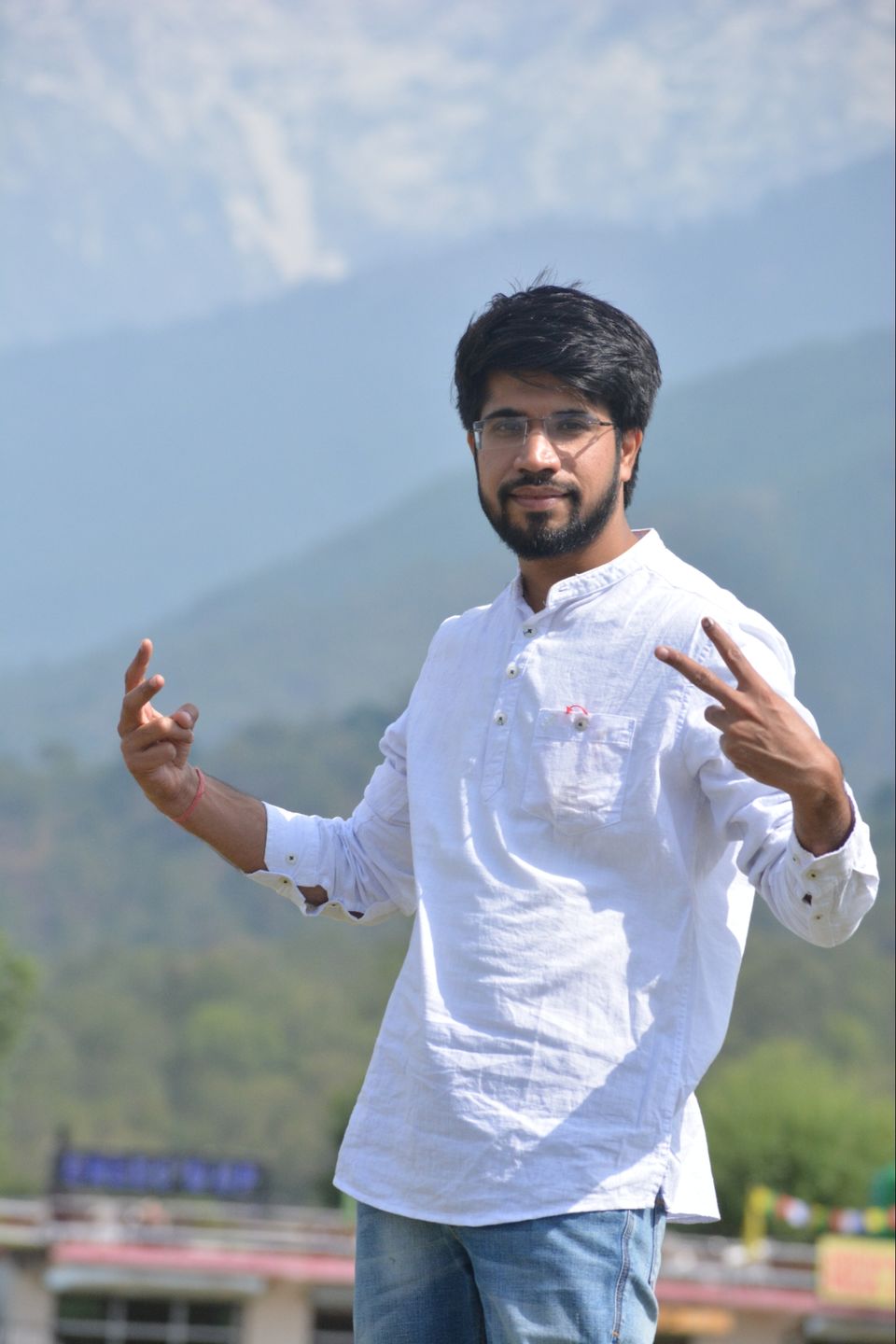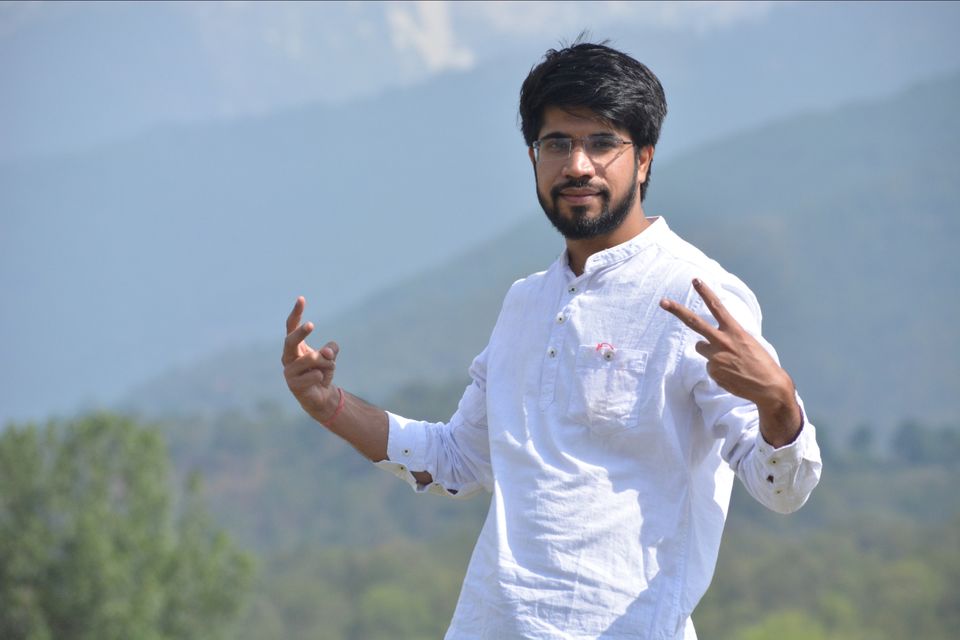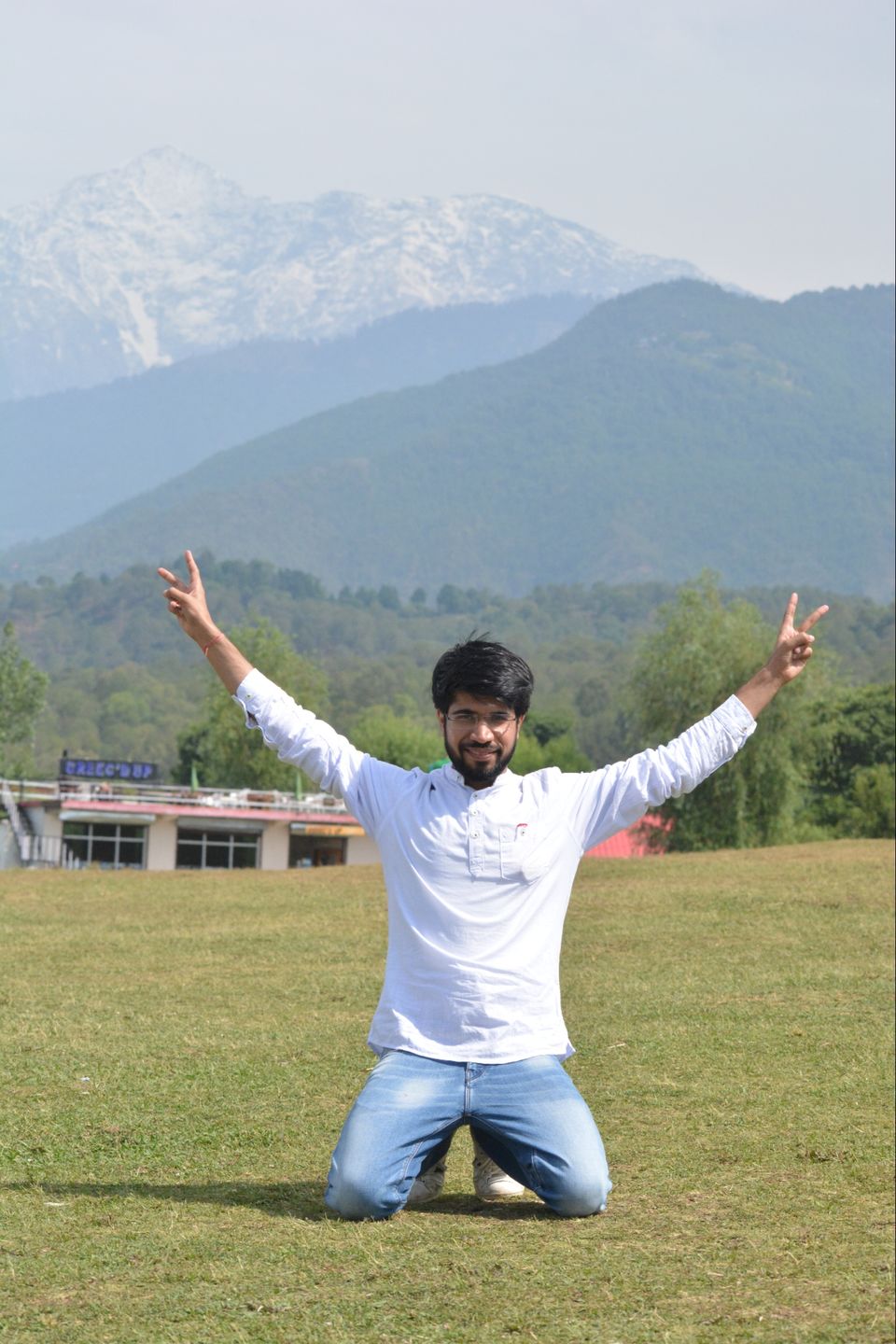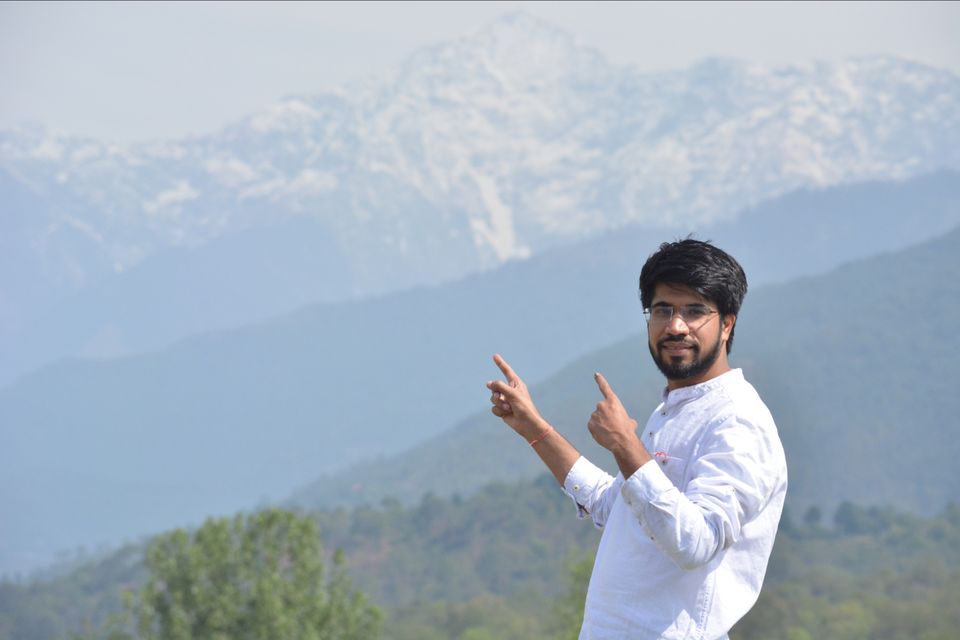 By 12 I am free from landing site.
Now I have to visit monestries there. I planned to visit the same by cycle.
So , I went to inquire about cycle on rent ,but after inquiry I found scooty ride more interesting.
So,i took a scooty on rent.
The way to monestries is passes through beautiful tea gardens, grass covered road and forest.
On the mid way, I got company of 2 local child's.
They request me to take them too at monestries.
During the talk to them regarding their living, parents and school I come to know that their school is off due to Lord Buddha Jayanti.
Now I am much excited to visit monestry.
We enjoy the scooty ride in those forests and reached the monestry.
We spend some time there, offer our prayers, and then get back.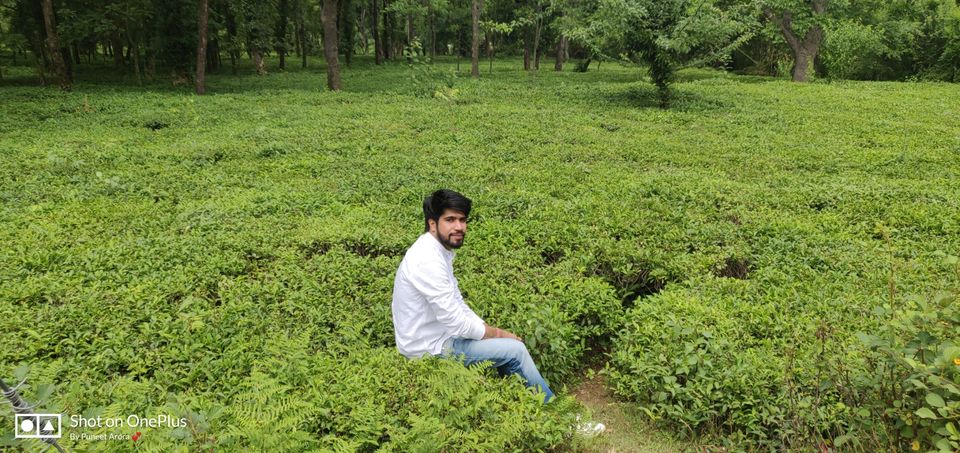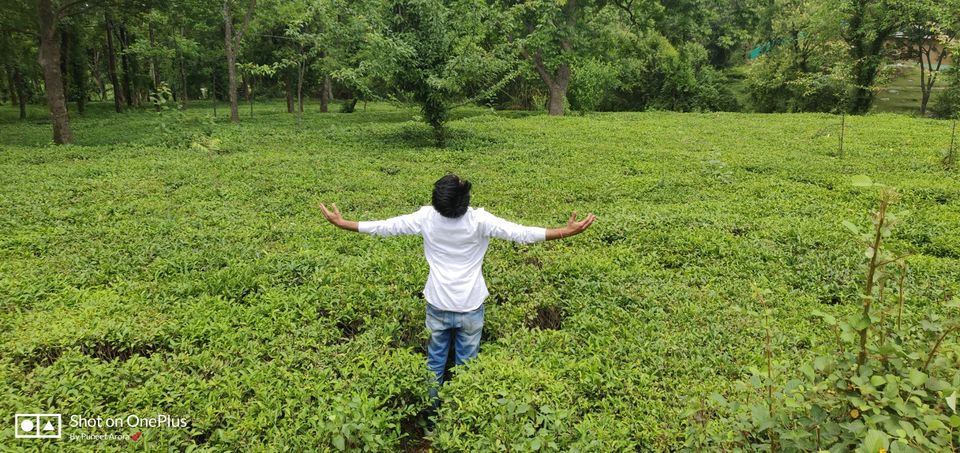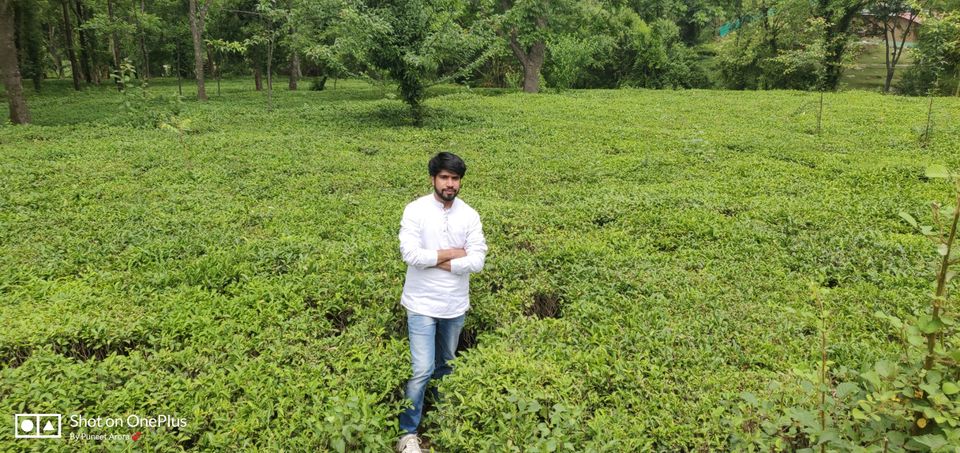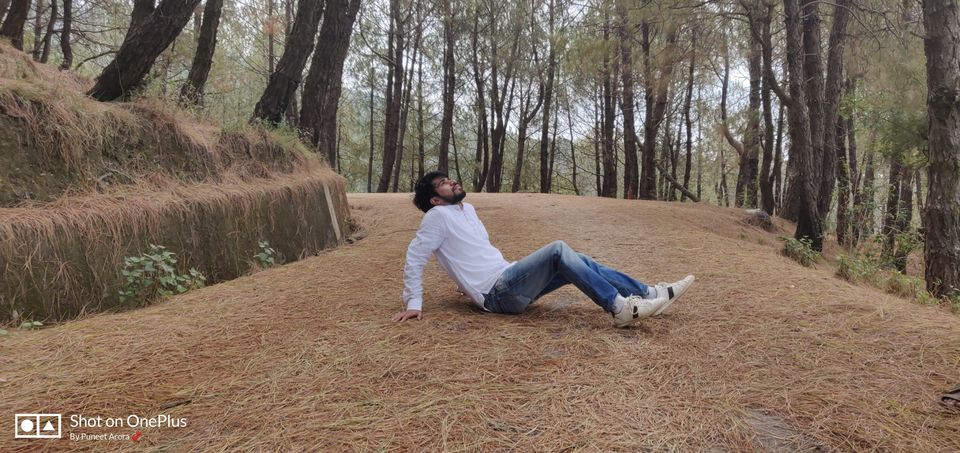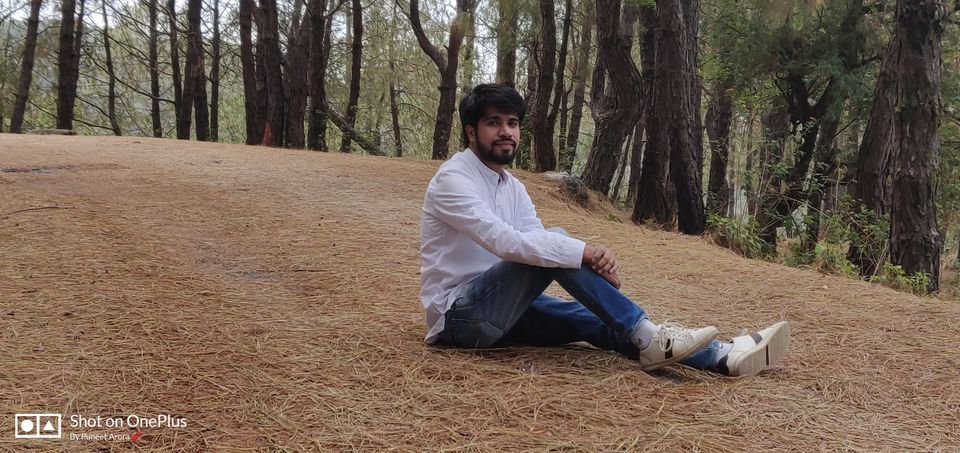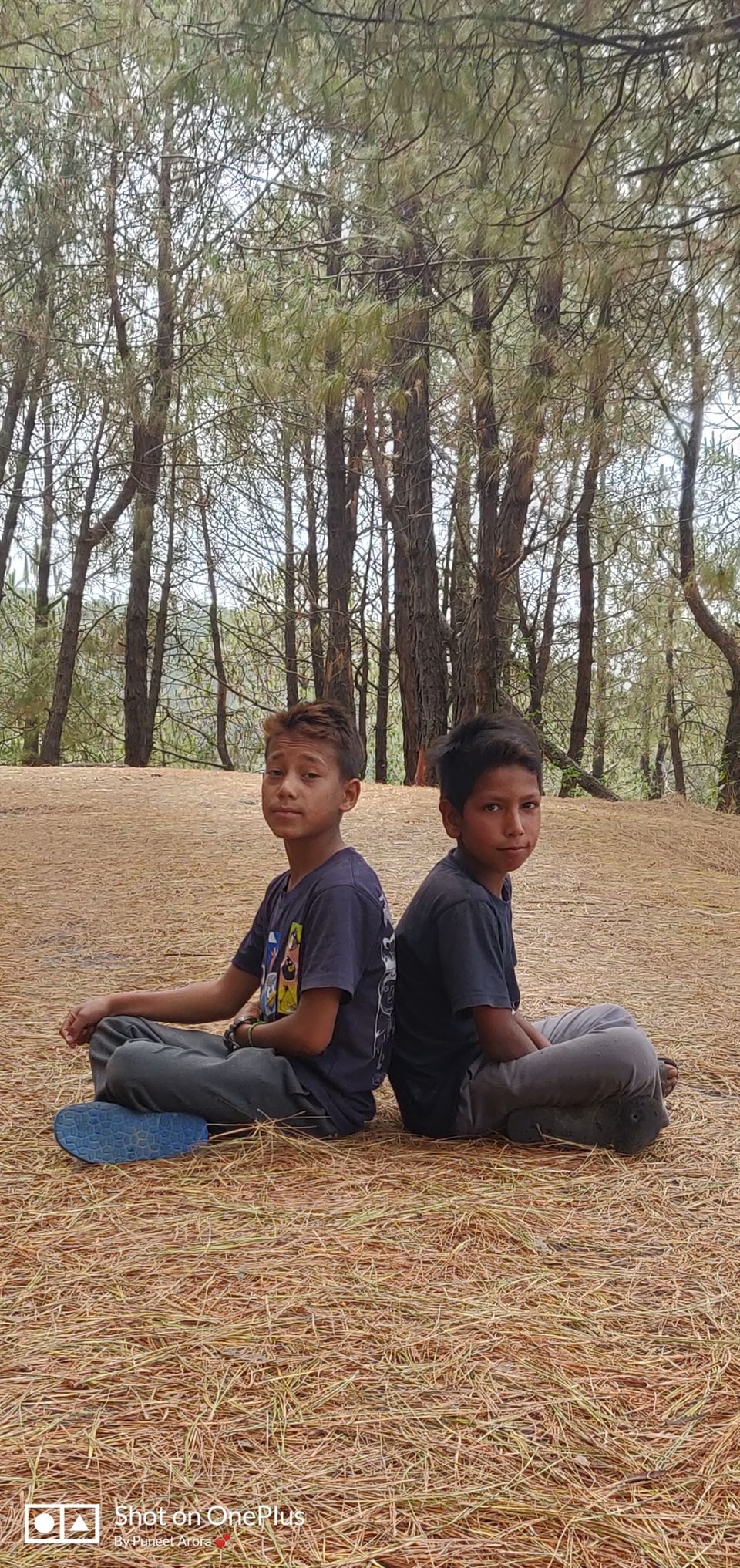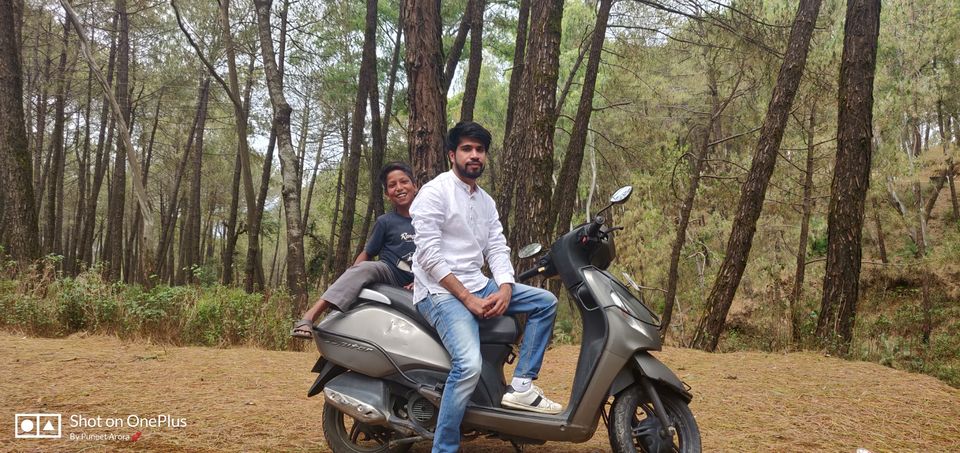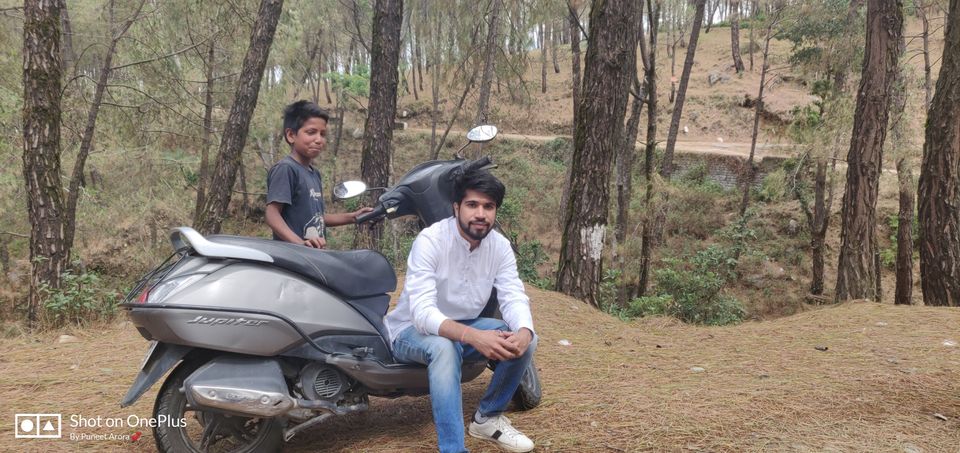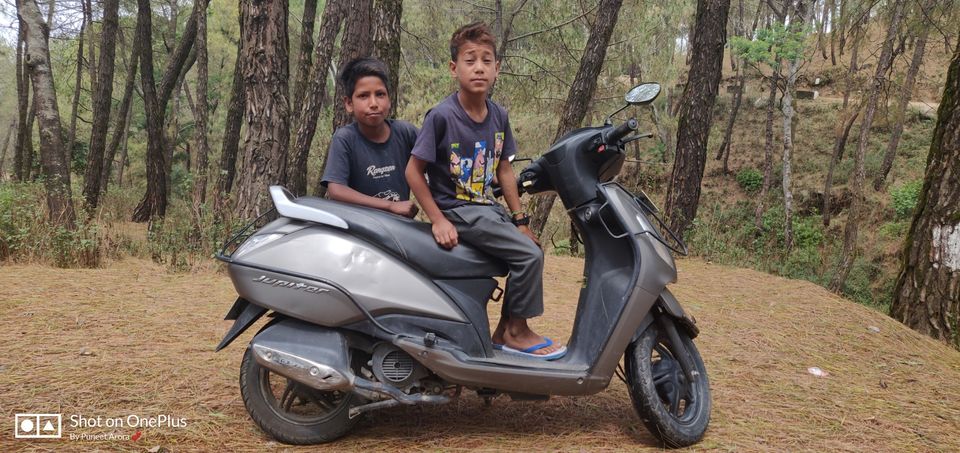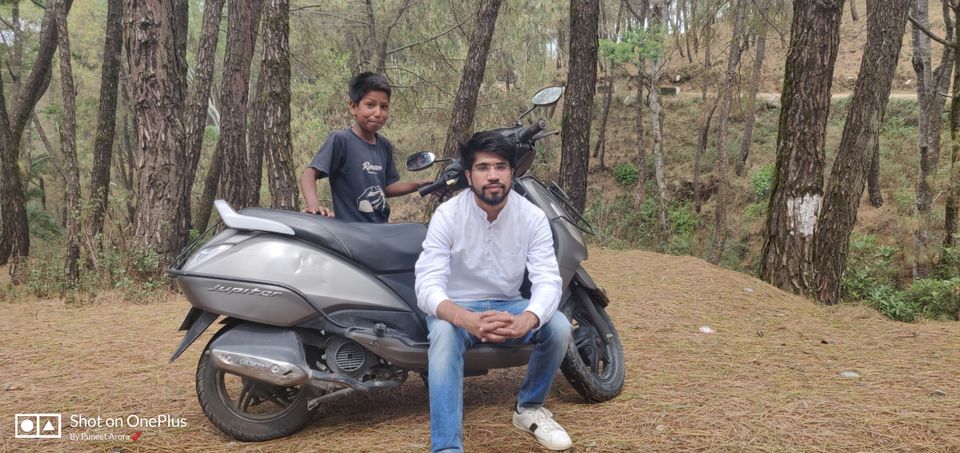 As I reached earlier then time allow to me for ride, lender advised me to visit local market.
And while I am exploring local market,I get into a Cafe.
My visit to that Cafe is just due to an eye contact to the co-owner of that Cafe behind the glass while I am riding.
I never saw such a divine beauty in my life ; it seems like presence of God on someone face.
"Sab taun mehngi hundi ae masoomiyat,
Sohne taan unjh lok bathere hunde ne"
I get into that cafe, order a sandwich and spend some time there in clicking pics and asking about their life there.
It's a nice cafe run by a couple. The entire cafe is very well decorated.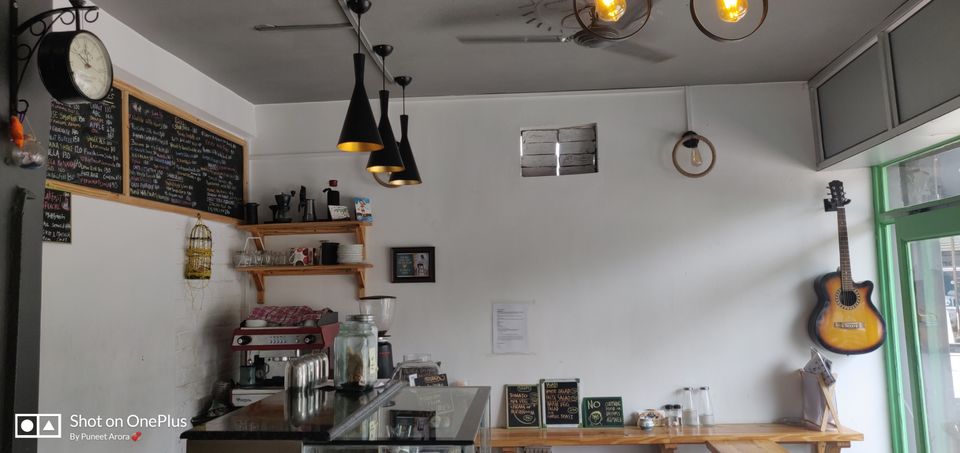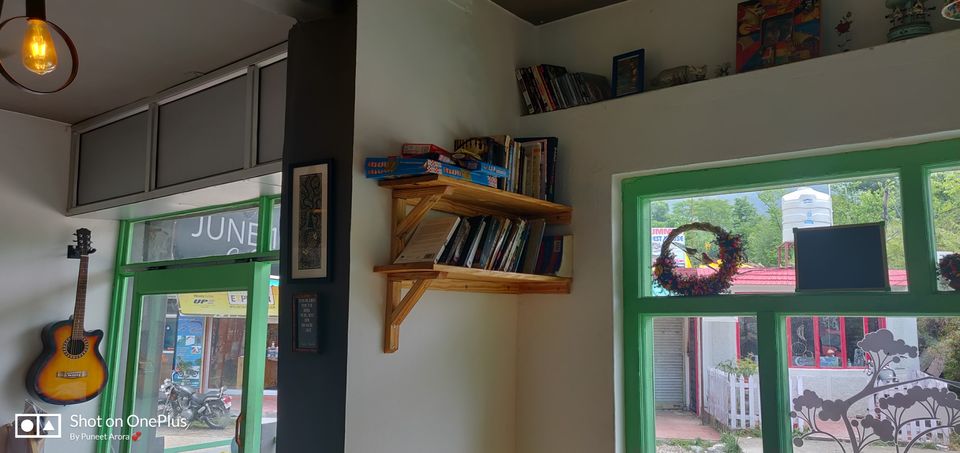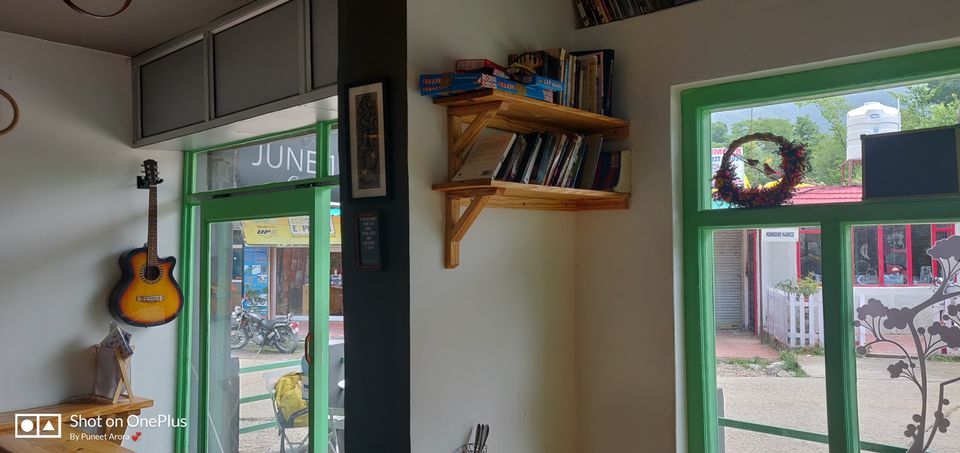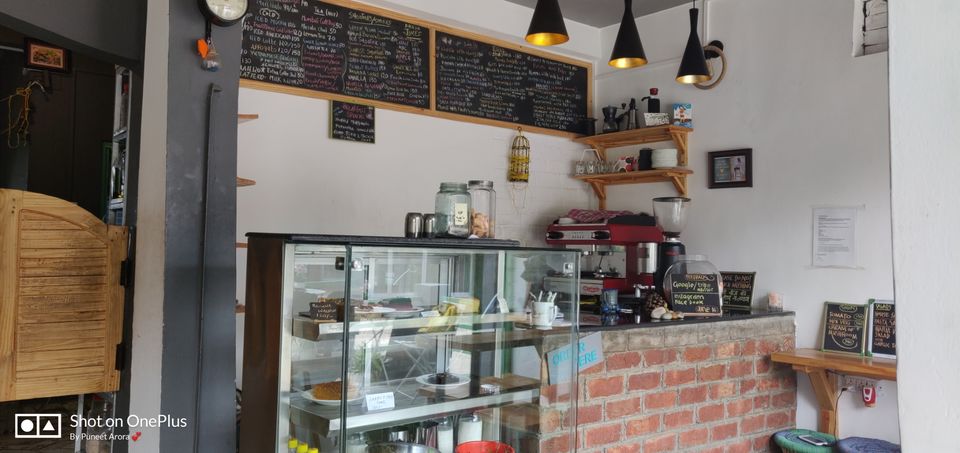 In the evening I find stay at Backpacker Hostel. I enjoyed evening in the exploring lavish greenery; at night we did a lot of masttiii.
We went to sleep around 11PM and early morning leave the place.
With this a Beautiful trip with atmost all Emotions comes to end.
See u soon, with one more experience.
Hopefully in July last Week😄
Till then zindgi Ka सफर zari hai.....
Stay Happy, Stay Healthy, Spread love and most important stay away from Hate !!!