I boarded the train from Old Delhi railway station to Pathankot. Train number was 14035 around 10:45 pm. The train journey was supposed to be long so I decided to sleep and wake up at Pathankot and enjoy rest of the journey in mountains next day. I got down at Pathankot, took a cab for Dalhousie which costed me INR 2200 for a two and half hour ride. The roads were quiet and easy to keep going as there was not much traffic in hills during off season. The driver gave me a good company and we talk about every subject under the Sun. I had already made the Hotel booking before the commencement of my journey. The hotels are quite good and economical and they offer great view too, if you're not a fan of Crowd then go in off season. As a suggestion, I'll recommend you to always book a hotel with a view towards mountains so that when you'll get up it will definitely make your morning good. Also less crowd will also make you feel that entire place is for you and you'll find peace too. At a walking distance from my hotel there was a local market which comprises of many eating joints, coffee shops, clothing merchants, open area tea stalls etc. There is not much to shop because the stuff they sell is over priced when you compare it with Delhi but a lot to enjoy, to see, to walk and roam around. I walked around as much I could and explore the local market area. There is a shop that deals in woollen cloths and it is Government authorised shop.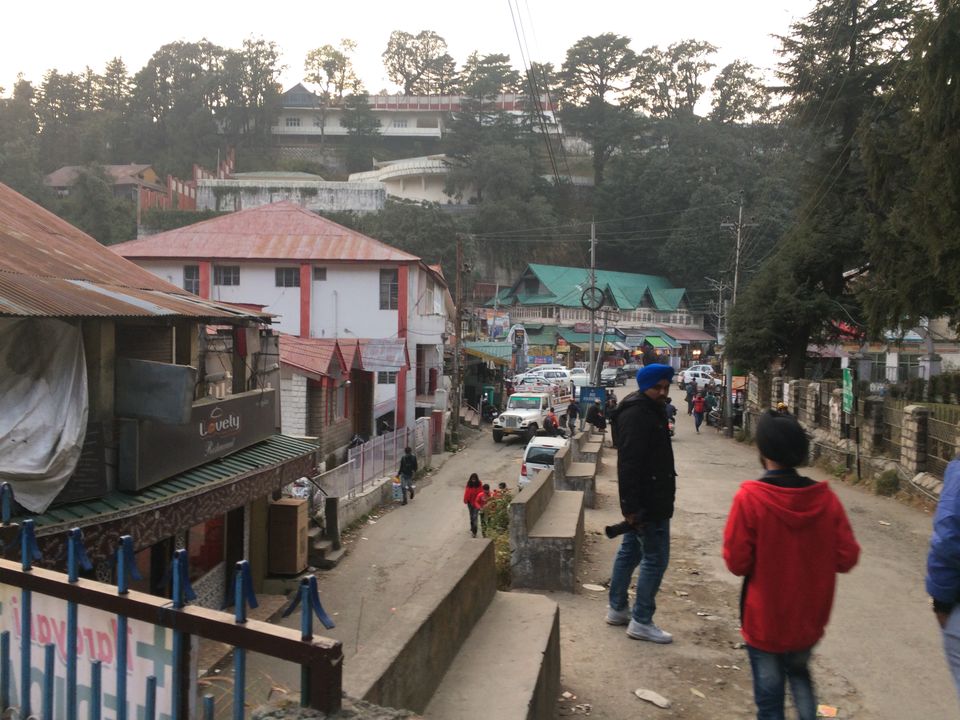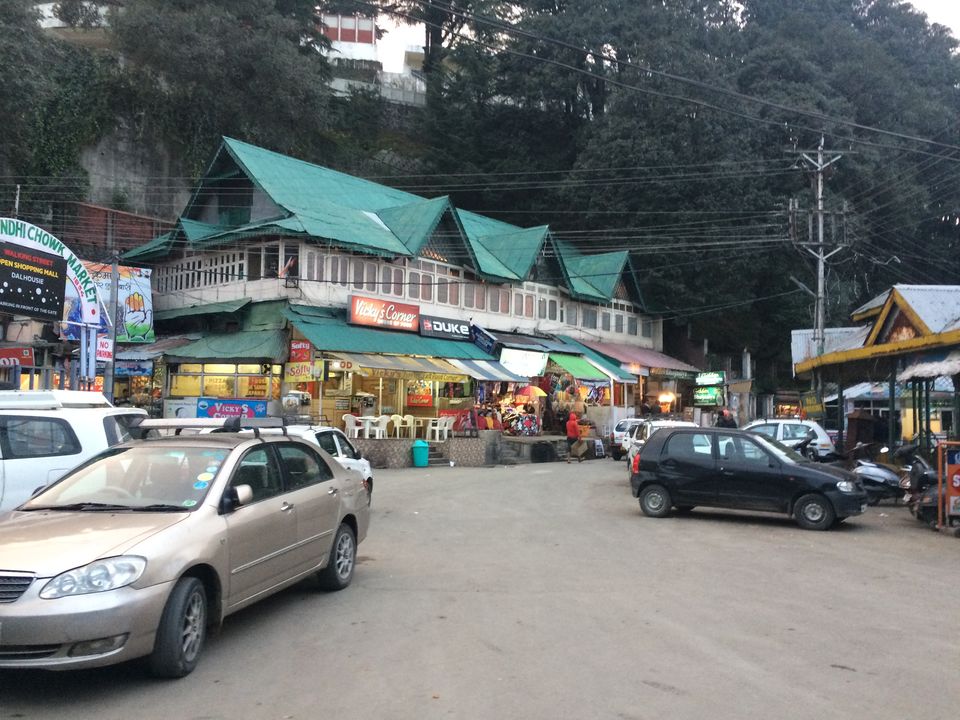 There were two much heard waterfalls in Dalhousie; one was Sattdhara and another one was Panchpula. So, I decided to visit them. Firstly I thought I should hire a taxi to reach there but by seeing the cost I decided to walk. It wasn't far enough. Walking in mountains as there was no honking, no noise, it is itself a pleasure. I couldn't locate the Sattdhara, when asked to locals they told me that it has dried out and only the holes through the water used to come are left. I moved on with disappointment toward Panchpula. After walking a certain distance I arrive there and I must tell you that there was at least something which can be called as a waterfall. The waterfall wasn't great or big enough as shown in Google Images but to my relief it was something. Stayed there for a while and took a plate of Pakoda and Chai (Tea). The weather was good though and I was feeling hungry too. When you've walked around 4 k.m. and climbed tiny mountains too, you're bound to get hungry. The wind was very cold so I took my plate of Pakoda and Chai (Tea) and sat down in front of a bonfire and enjoyed the moment of me being in mountains, eating pakoda and drinking my favourite beverage in the world - Chai (Tea). I walked back to hotel and it was almost night by the time I reached and temperature dipped to single digit. I was so tired by walking because walking 8 K.M a day isn't my part of routine but it was all worth it. I ate my dinner, saw a South Indian action movie and don't know when sleep took me over.
I Googled about this place and also heard that it is a Mini Switzerland but when I reached there I was mesmerised by the view of this place and I couldn't get my eyes off. The place is about approximately 20 K.M from Dalhousie which is about 45 minutes ride from cab and the cab driver charged me INR 1000.00 . There wasn't much to explore there except a horse ride in which I clearly wasn't interested. So, I sat down there for couple of hours, walk the entire area feeling the moment of being there, capturing the moments into subconscious mind bearing that not sure when I'll be back here again so this is it. The way we're spoiling such beautiful places is very painful. There was supposed to be pond in middle of this ground but all has dried now. Everywhere there were empty packet of chips, empty water bottles were thrown away by tourists.
I checked out from hotel and was leaving for another destination but the cab driver invited me to his home town for Lunch. He drove us to his small and beautiful village, Chowari. The place is about 50 K.M away from Dalhousie and it took us around two hours to reach. When I reached there it so pleasant to see everything there. I wished that why I didn't came here earlier or why I didn't stayed here but sometimes what happens, happens for good. You'll never be present there where you wish to because you're never meant to be there. After eating home cooked, I felt more and more hungry and kept on eating until I was full till throat because the food was finger licking good. You can eat any cuisine in the world but there is nothing compared to a home cooked food. The village was so quiet and relaxing that I had to plan my retirement at some place like this. At a distance there was also a river which was flowing at adequate current. I reached there took off my shoes and put my legs in water for a while feeling that how good all this is and wish it ever ends. As Dalai Lamba has said that Nothing last forever. The sun was about to set down signalling that it is time for me as well to leave. Chowari was never a planned stop but what happens unplanned is a pure MAGIC.
I walked back to cab as we were ready to end this beautiful journey from Dalhousie to Chowari and to start a new one. As a suggestion, do stay in these villages from main stream city. Cities are crowded with tourist but these small villages are surely a gift.