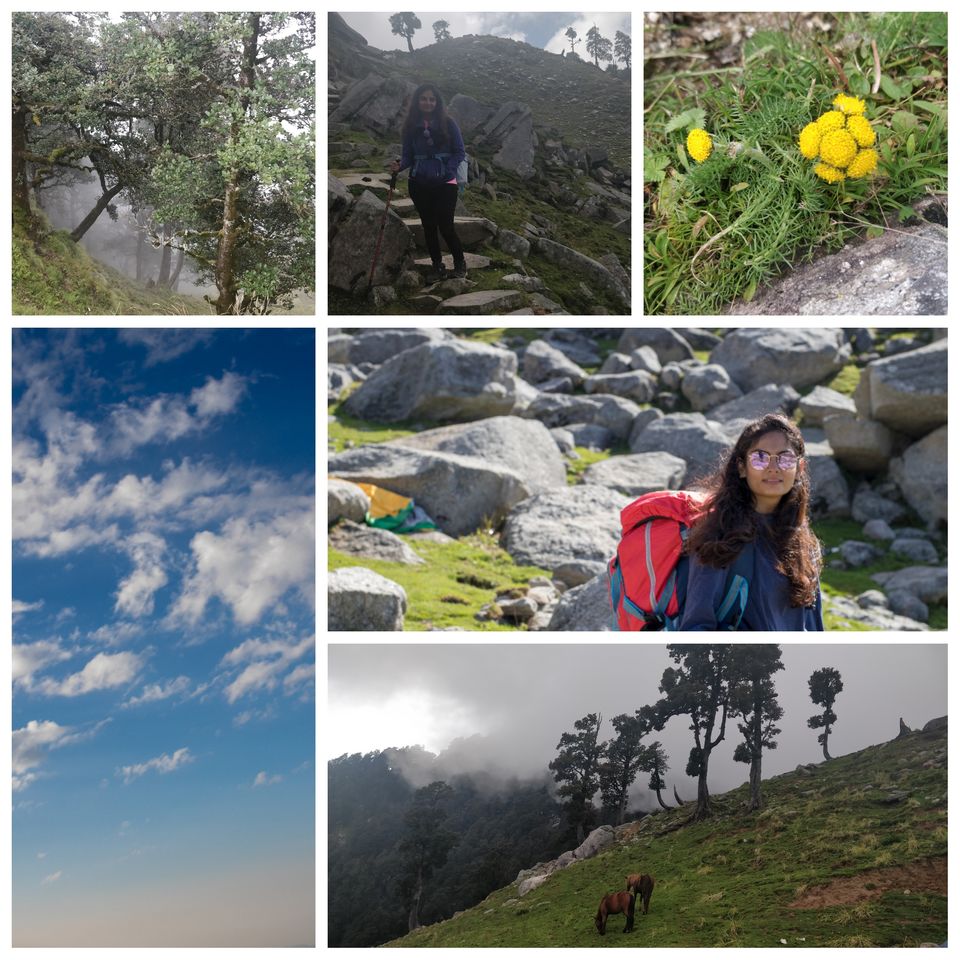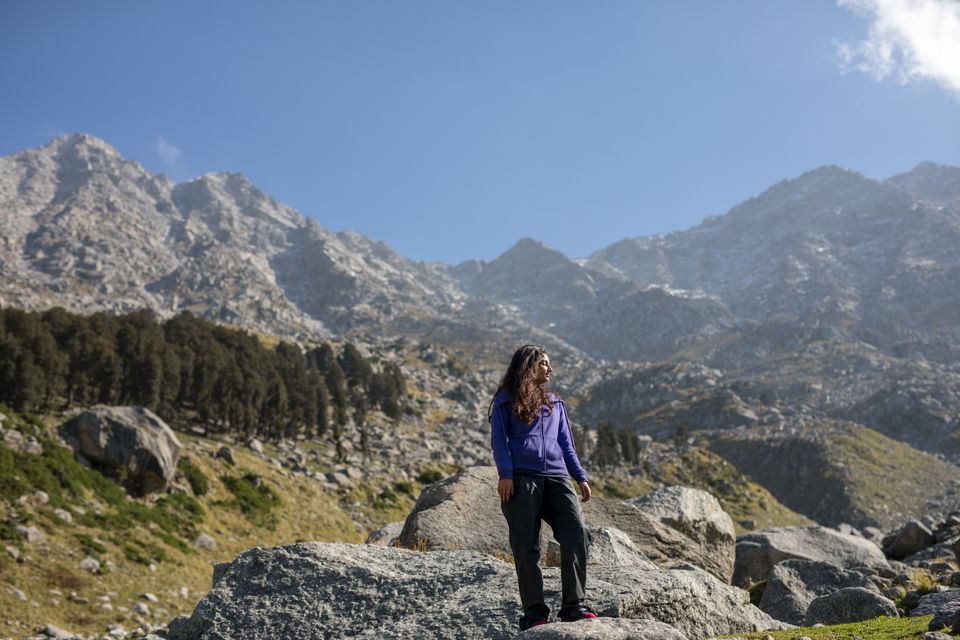 We got back to Shiv Shakti guest house and honestly I was done for the day. So now we are in a dilemma. Today was the 2nd of October, our flight from Delhi was on 4th evening. Should we explore Mckleodganj on 3rd and board a bus from there to Delhi or since we are close to Bir Billing, do we head there, attempt paragliding on 3rd October and board our bus from Bir Billing.
Obviously we went for the more adventurous and exhaustive plan. Yeah the one where we would get to jump off a mountain. We contacted a local taxi service, he charged us Rs. 1700 for the ride from Macleodganj to Bir. It took us nearly 4 hours to get there.
On the way, some 10 minutes after you leave Mcleodganj market, there is this stunning restaurant by the name of Illiterati. Its got this quaint feel to it, lots of books to choose from, a fire place and a balcony with seating which offers stunning views of the town and mountains. Must try the chocolate pastry there. Best I've ever had. For savory, we opted for Illiterati Special veg pizza. That too was yum, nothing special about it though. I don't have pictures of this place, but google it and you'll get to see what I am talking about.
We reached the town of Bir at around 10 pm, looked for a place to stay overnight and came across this cute Bir Resort Hotel. The tariff was Rs. 800 and at night the place looked spooky but we were too exhausted to go elsewhere. The room was clean and spacious and most importantly the washroom too was well maintained with hot water available 24/7. I got to the room, literally collapsed on the bed and was out like a light. That signals the end of day 5 on this joyride.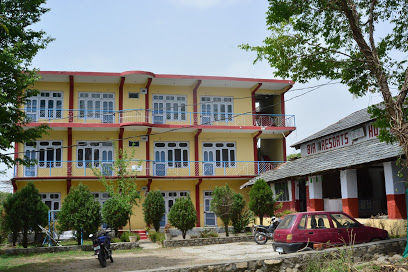 Last day of the trek!! Most people would say they have mixed feelings when any trip is about to come to an end, sad to leave the place but at the same time eager to go home and sleep in one's own bed. I had no mixed feelings. I was downright upset and sad to leave this place. It had become a cocoon of sorts. The tiny camp, those majestic views of the mountains in the morning, the sound of the gushing river water nearby. I was going to miss it all.
I had to visit the river just one last time and take in that beautiful color, so that is exactly what I did. Just sat near the river bed for a few quiet moments.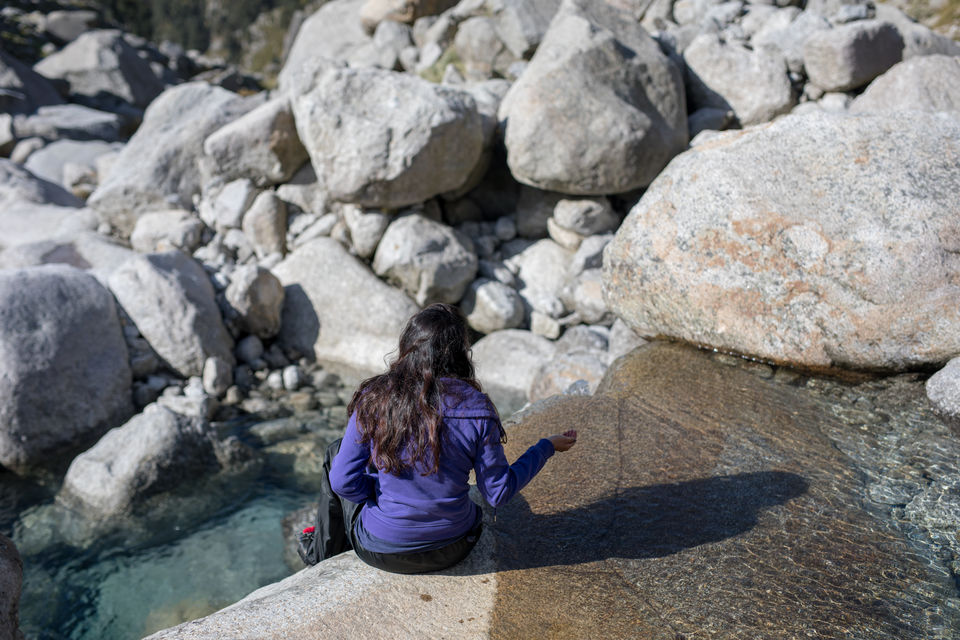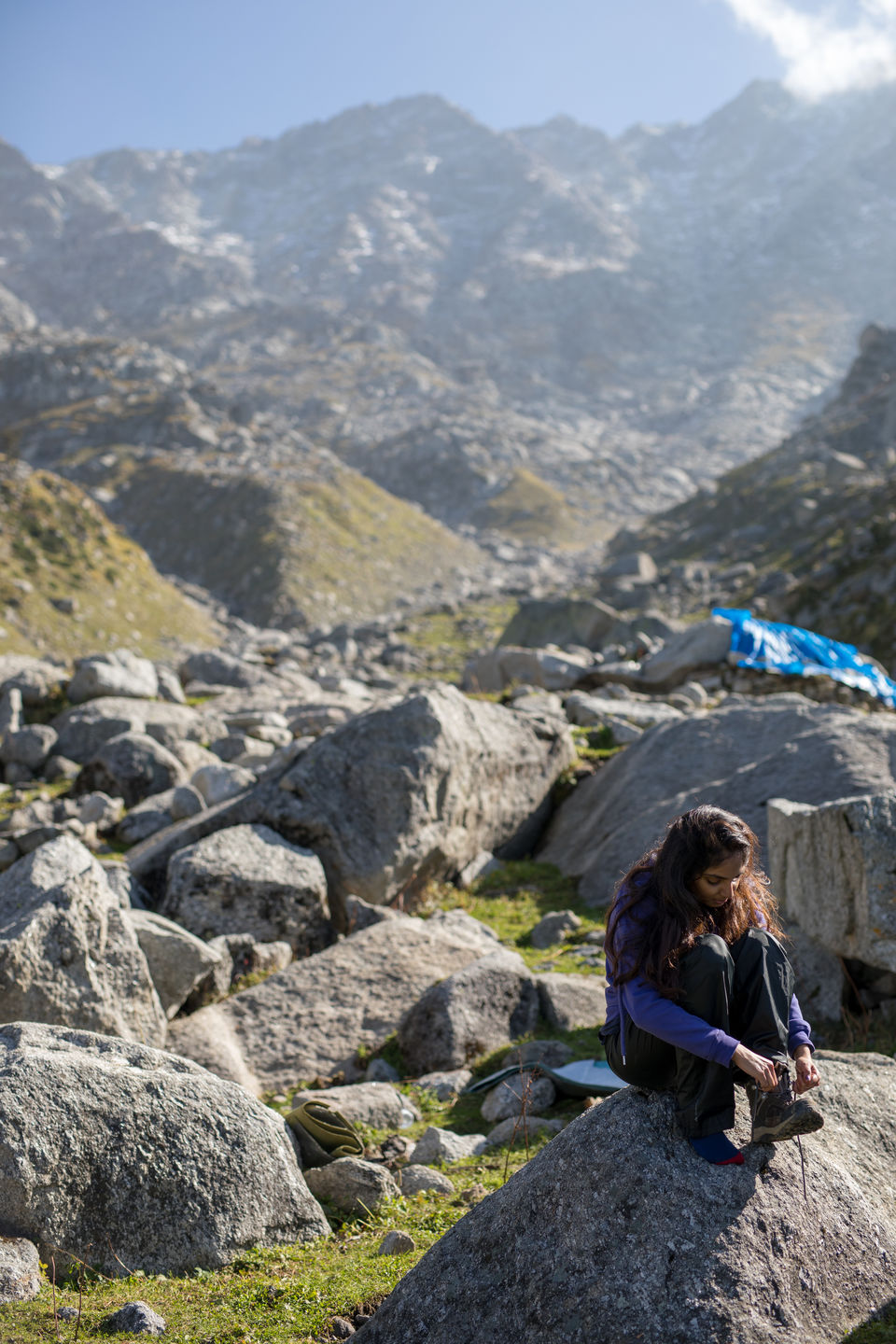 One more thing to note about high altitude treks is that there has to be a mountain dog near the camp site. There was one at Triund and then this beauty shown below at Illaqa. They have the thickest of furs, will become your friend in a flash and it was just sheer joy running my hands through that lush fur and hugging the hell out of this sweetheart.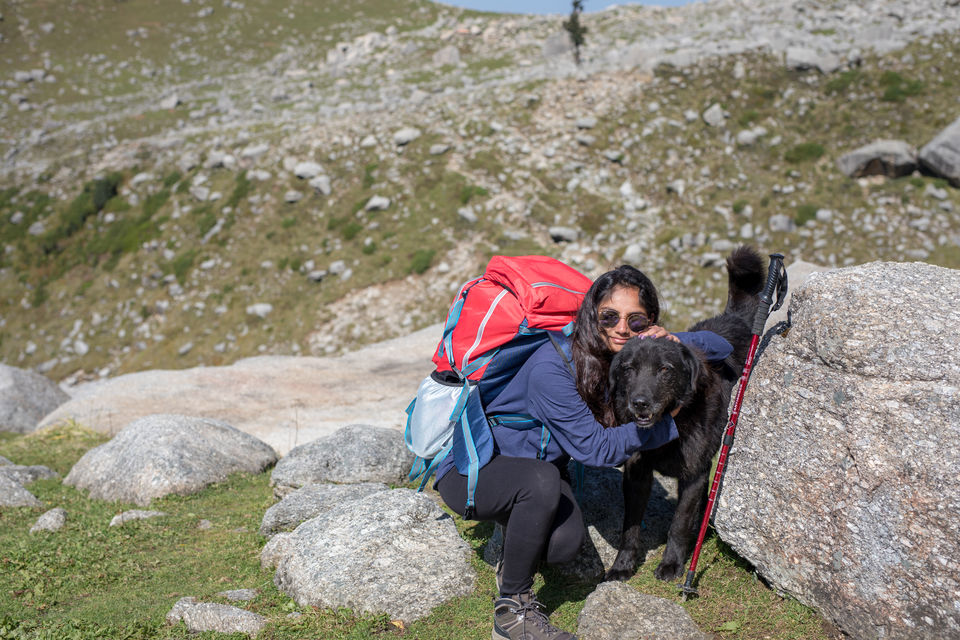 Today we had to get back to the point where we had started the trek from. So Illaqa to Triund to Mckleodganj. Barring the first 30 minutes which was an upward climb, the rest of the trek was a complete downward descent and hence relatively easy than the previous 3 days. We started at around 10.30 am and reached Mckleodganj at around 4 pm. The last one hours was tough, especially the weight of the backpack (approx. 9 kilos) was getting to me. On the way back we did halt at Triund for lunch. Of course the views and terrain kept us entertained throughout the descent.