Himachal Pradesh is touted as one of the most beautiful places on Earth. The state is home to 14 angelic valleys and their full-fledged exploration can make for a bucket-list of a lifetime. One of these exquisite places is the Kangra Valley.
Lately, Parvati Valley has become the centre of all sorts of tourists. The prevalence of a particularly loved plant has been attracting large groups of people from the cities, making it overpopulated and polluted. The Kangra Valley though, has an abundance of Deodar forests that can refresh not just the lungs (we know how much we need that), but also the spirit of a traveller. The Kangra Valley is also home to a large community of Tibetan refugees who have found solace in the peaceful and benevolent mountains of Himachal.
How to explore the Kangra Valley
You will need a minimum of seven days (if you are starting from Delhi). This period can extend upto 15 days if you are truly willing to immerse yourself in the Kangra experience.
(For convenience, I am taking Delhi as the starting point.)
Take an overnight bus from Delhi to Mandi. Several buses leave Delhi between 5pm and 8pm and reach Mandi at a comfortable time in the morning, while stopping for dinner and breakfast.
Mandi is considered one of the more highly developed hill towns of Kangra Valley. You can spend time exploring the market to unwind after the long road trip.
From there, head back to the Mandi bus stop and take either a bus or taxi to Baggi village. The taxi fare for one way is Rs 600, and for a round trip, they will charge you Rs 2000. You can also trek to Prashar Lake from Baggi. There is a small guesthouse near the lake, but you can also camp the night and then head back on foot the next morning.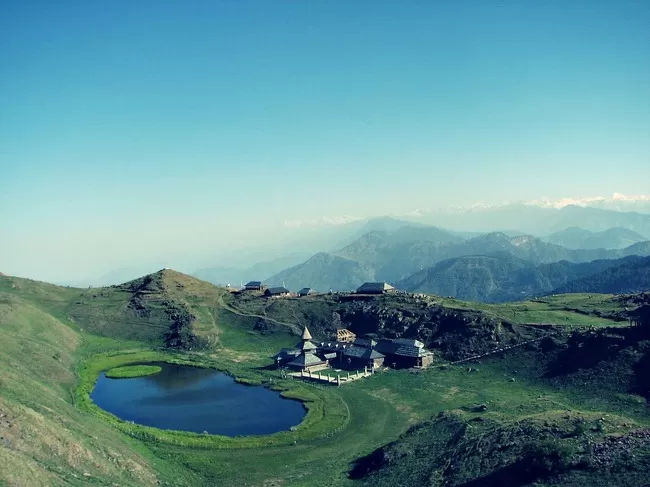 Take an early morning bus to Baijnath bus stop (then a shared cab to Bir) or a taxi directly to Bir. It is only 70 km from Mandi and makes for a very scenic ride. Bir is slightly quieter than Dharamsala, which too is a Tibetan refugee settlement. There are a few Buddhist monastic structures and educational centres in Bir.
The most iconic of all is the Choukling Monastery. The monastery is a massive compound that serves as a complex for stupas, temples, monks' quarters and a three-year retreat centre. Choukling was established in the 1960s following the exile of Tibetans escaping the Chinese invasion. It is situated in the Bir Tibetan Colony and is easily reached on foot.
Don't leave Bir without visiting the Deer Park Institute. It is a centre established by Dzongsar Khyentse Rinpoche in March 2006 under the patronage of the Dalai Lama for study of classical Indian wisdom traditions. The centre has several practices, such as creatively reusing plastic material, and volunteering to teach children of the community, and is a popular tourist attraction in the Kangra Valley.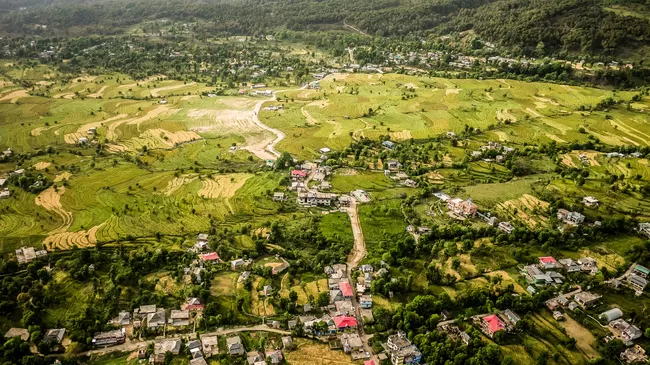 Spend today exploring Bir on foot. Take a hike from the Tibetan Colony to Upper Bir and watch the views turn majestic. You can also take this time to go paragliding. Billing is known as the paragliding capital of India. Approach any of the several adventure tour operators in Bir and book a morning of adrenaline rush!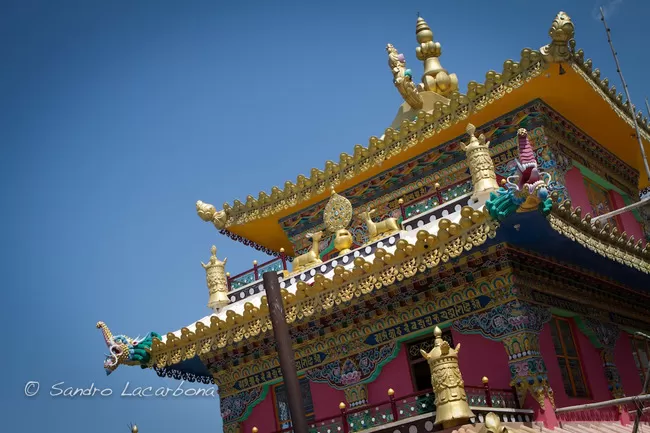 To start your trek to Triund, head to Dharamkot first. You can either walk or take a Rs 60 auto to Dharamkot Primary School. Start walking on the jungle trail. The first landmark on your way will be Gallu Devi Temple.
(If you are going from Bhagsu Nag, then take the steep trail on the left-side of the German Bakery, which will go through shops and then finally take you to the backside of Gallu Devi Temple.)
Stop: Sun & Moon Café owned by Mr. Thapa for a short break.
Continue on the trail, going upward from the cafe and keep walking on the protected trail for the next 3-4 hours.
Stop: Magic View Cafė by Shri Joginder Sharma
(PLEASE don't litter on the trail. It is a popular path, which is degrading due to irresponsible travellers. Do your bit and if not clean, then don't contribute to the garbage either.)
After reaching the top, you can spend night at the Forest Department Guesthouse (bookings can be done at the Forest Complex near Dharamsala Police Station) or can rent a camp.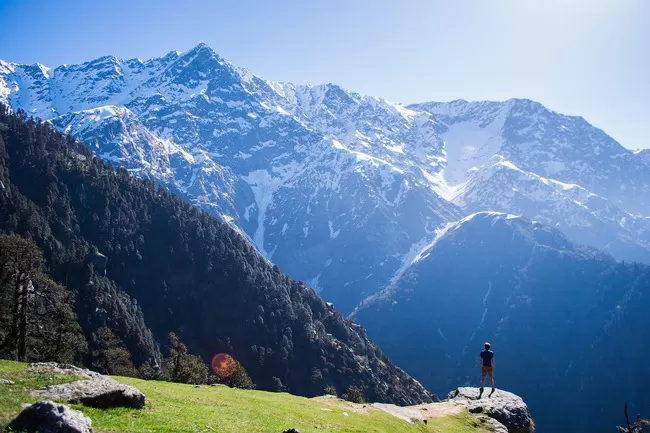 Road connectivity within Kangra Valley is very efficient and buses are easily available from Dharamsala to Dalhousie and take less than four hours.
(If you want to head straight to Khajjiar take a direct bus.)
You can start your journey in Dalhousie from Subhash Chowk and proceed to either of these three small hikes. Enroute Lakkad Mandi, the road diverges towards Kala Top Wildlife Park, Khajjiar and Dainkund Peak. So, before heading to Khajjiar, you can take easy hikes to both Kala Top and Dainkund. These peaks provide a great panoramic view of the Kangra Valley.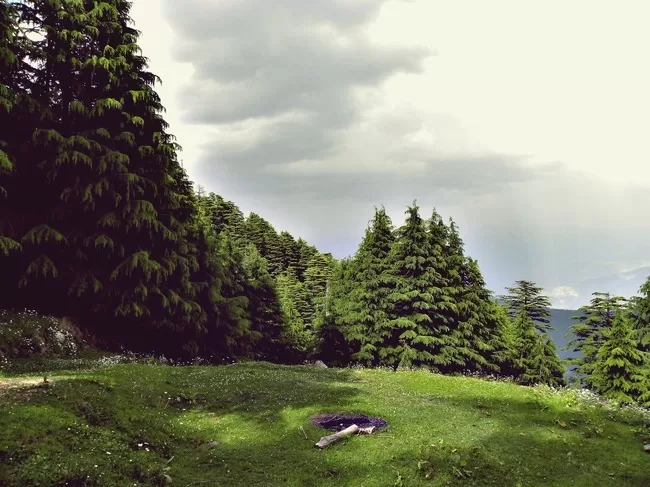 Spend the day in Khajjiar exploring the famous Khajjiar lake and ground. Zorbing is one of the many fun activities you can do on the Khajjiar ground.
For a majestic view of the Kailash mountain ranges, hike to the Kailash view ground. Khajjiar gets its name from the Khajji Nag temple, which is situated right next to the lake, and is a must visit.
Eat: The Tibetan Market is great for trying out some Asian soul-food.
After a relaxing day in Khajjiar, you can either head to Chamba through the beautiful village of Mangla or return to Dharamsala the next day.
(The journey from Dalhousie to Chamba can also be done on foot in three days. Youth Hostel does an organised trek starting from Dalhousie, stopping at Kala Top camp on the way to Khajjiar and then finally to the village of Mangla in Chamba valley.)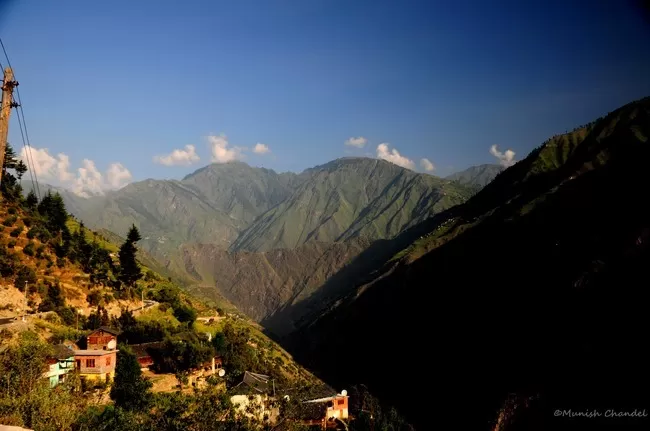 The Kangra city is pretty much like Mandi, a developed hill town with strong roots in history. On your way to the city, visit the famous Kangra Fort, which was built by the Katoch Dynasty and is considered the largest fort in the Himalayas. Adjoining the Kangra Fort is the Maharaja Sansar Chand Katoch Museum, which exhibits the history of the dynasty. You can also collect audio guides from the museum. The Kangra Fort is in Old Kangra, only an hour away from Dharamsala.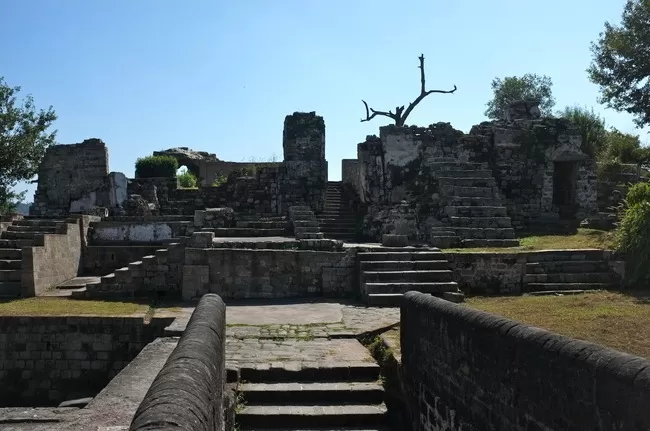 This day is for you to spoil your senses or head back to the warm comfort of home. Himachal is a land that can take a lifetime to explore, spending a few more or many days here will still help you just scratch only its godly surface. Known as the land of Devis and Bhangals, Himachal combines the material and divine, only to serve it on a platter of exquisite beauty.
Just because the Kangra Valley itinerary has ended, doesn't mean your journey has to. Go live, travel!
Frequent Searches Leading To This Page:-
himachal tour packages from delhi, himachal tour package for couple, himachal tour packages online, himachal tour packages itinerary, himachal tour package from jammu, himachal tour packages from pathankot, himachal tour package from delhi, himachal tour package from chandigarh, himachal tour package from shimla, himachal tour and travel package, all himachal tour & travel package, himachal tour packages by volvo, himachal tour package from bangalore, himachal tour packages from delhi by volvo
Stay: In any of the guest houses in the Tibetan Colony. The Choukling Monastery has a guesthouse and cafe of its own, and a room there costs Rs 1,000 per night.
Eat: The Emaho Bir Bistro is run by a monk, Amit Negi and is a great place for breakfast. The Choukling Cafe serves delicious Tibetan food, and the Garden Cafe is ideal for a lazy afternoon meal.
You can head to Dharamshala the same day. Travelling from Bir to Dharamsala takes less than two hours. The best option is to take a shared cab (the total cost is Rs 1400, which get divided by the number of passengers) from Bir directly to Dharamsala or McLeod Ganj.
After eating a hearty breakfast in Mcleod Ganj, you can either spend the day exploring the Tibetan market and the Dalai Lama temple or head straight for Triund.
Eat: Nick's Italian Cafe, Peace Cafe
Wake up to a majestic sunrise on the Triund hill and head back down to Mcleod Ganj.
Once you have reached Khajjiar, spend a night in the government guesthouse or at any of the hotels available in the area.
If you want you can spend another day in Dharamsala or move towards Kangra, the largest city of Kangra Valley.
After engaging with the history of Himachal, you can either spend the night at Kangra city or head back to Dharamshala/McLeod Ganj as your last stop.
Frequent Searches Leading To This Page:-
himachal pradesh treks, Kangra Valley itinerary, himachal pradesh itineraries, himachal pradesh holiday packages, holidays to himachal pradesh