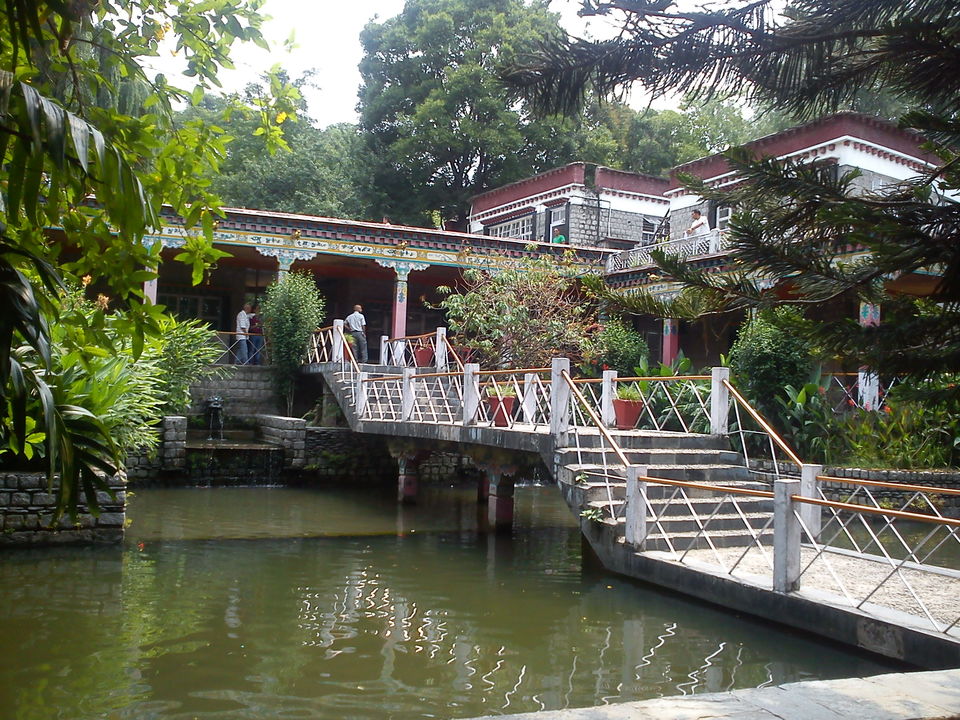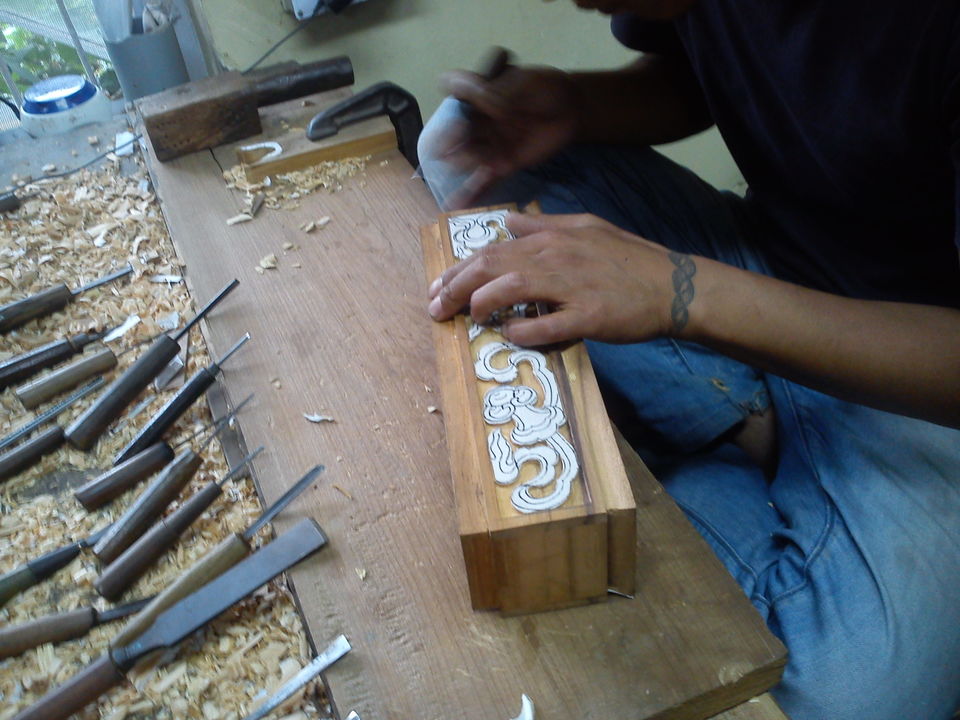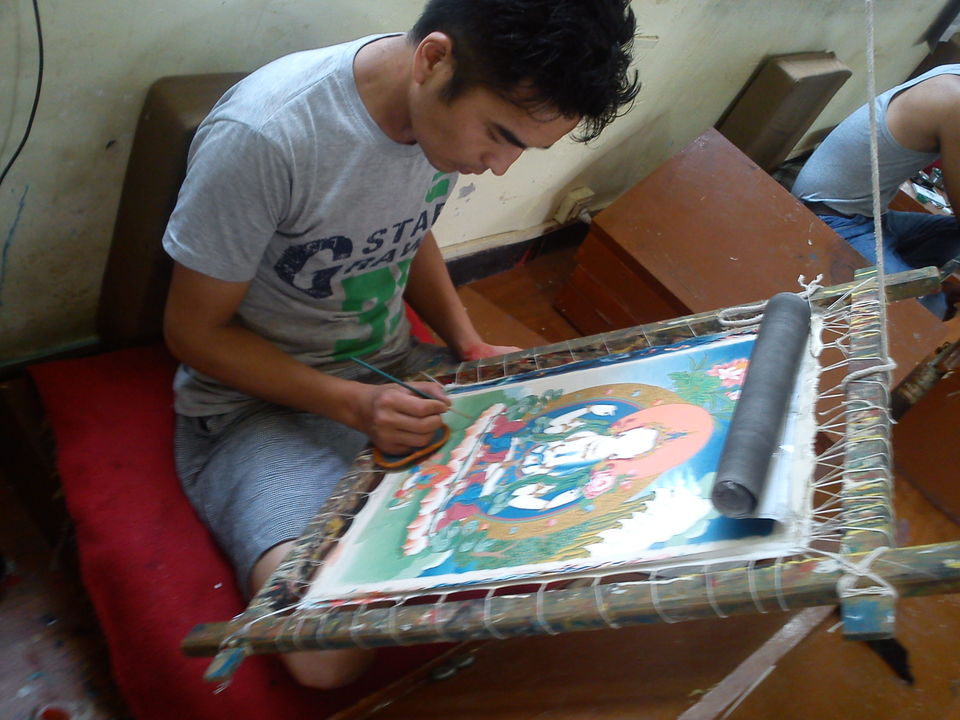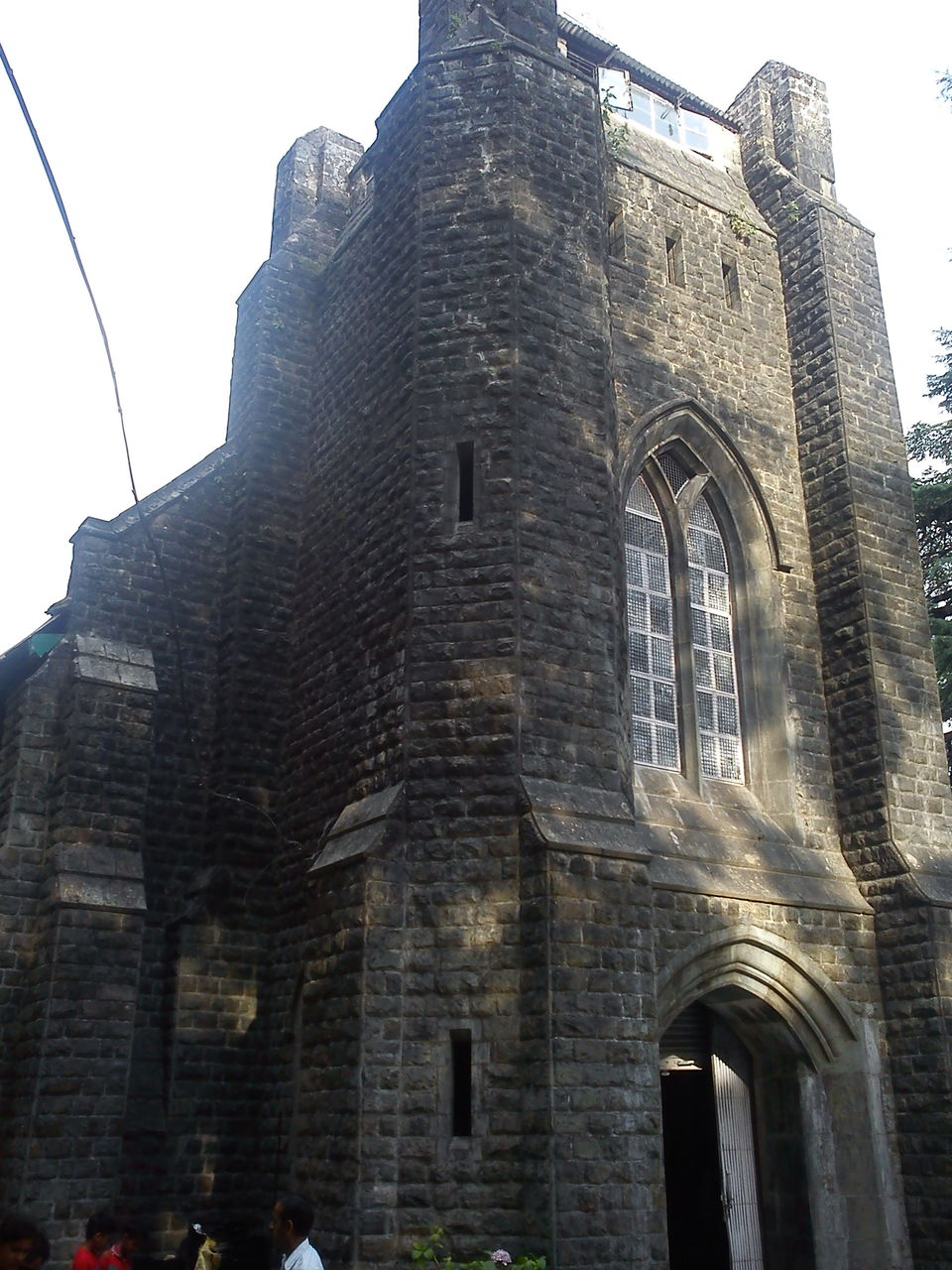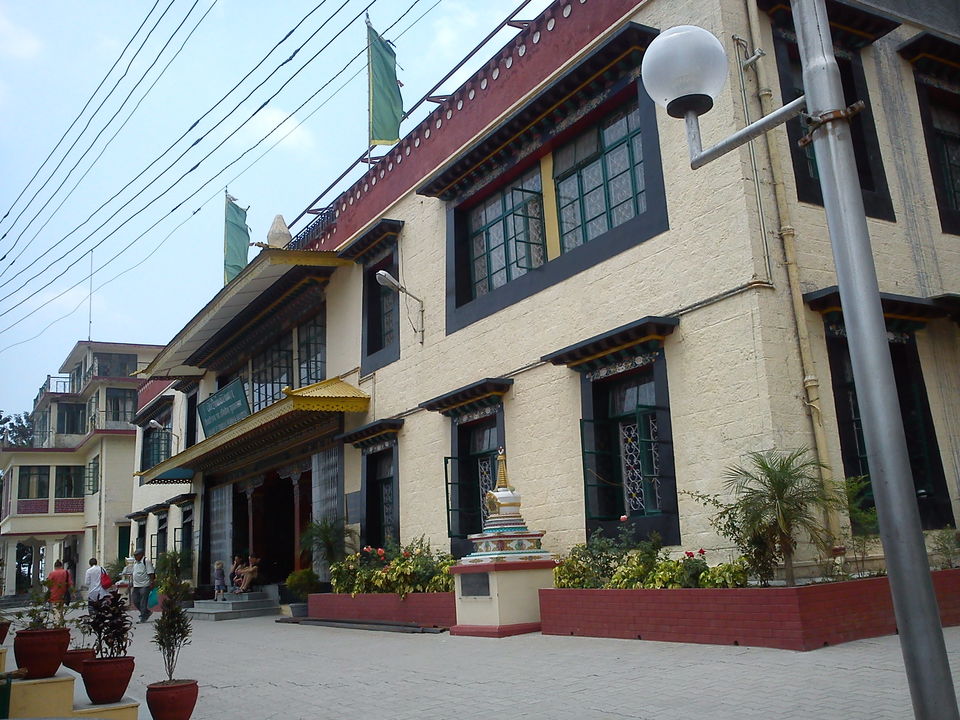 It is always nice to see familiar faces at unfamiliar places. Yesterday, under the raging skies, I met my friend at the McLeodganj market and together we walked towards the Norling cafe (featured on Highway on My Plate). From the soles of our feet to our ankles, we were drenched, and as a result, cold. What else could have been better than a cup of tea then! To stop the rain, we began to chatter about. I had fallen in love with the place, I told my friend how the people in Dharamshala were so lovely and kind, that how I tried my Tibetan introductory vocabulary on a Tibetan Street vendor in a meek voice which had been caught by a school boy's ears. The boy had looked up at me and gave a huge smile while nodding and appreciating it, "Yes! You are right! It is thugchiche". I blushed and walked off, having more confidence than before on talking with strangers.

The only disappointment at Dharamshala would be the noisy cars on narrow roads, making it difficult to walk freely in the gleaming market. Last night while I and my sister took off from our hotel in search of Tibetan food, a car ran past us in the dark, a man (or some men, while sitting in their cars) screamed loudly in our ears, getting us off guard. Sadly, the weekend rush from Punjab is a real loud one amidst the serenity of the spiritual hills. Apart from that being able to see His Holiness, the Dalai Lama's monastery was a pleasurable experience. Especially, to watch the monks and nuns working for the Dalai Lama's birthday decorations while chanting together, it was remarkable. So dedicated were they! We merrily moved the numerous prayer wheels at the temple, getting rid of our sins, "Om Mani Padme Hum".

Dharamshala is loaded with tourists, especially from outside. We were getting our first treatment as fellow tourists as we met and talked to strangers including a guy from UK the other day, some Koreans on the way back from Bhagsu waterfall and some Tibetans. Last night we dined at a tiny restaurant run by a slightly older than a middle aged Tibetan woman, "The Mama's Kitchen". "Because everyone loves their Mama's food", is what the woman told us smilingly. Besides that, we also ate at The Tibet Kitchen and Shangrila Restaurant. Shangrila is run by a monk and serves only vegetarian food. Also, Village Meeting Point Cafe was a relief to rest the tired muscles while walking up and down the hills of the market.
It is quite conspicuous how well the Tibetans have kept the place. On Wednesdays, one can feel as if one is transported to a little town in Tibet as you'd find everyone in their traditional clothes. If you forget to bargain, the street vendors would themselves lower the price and will happily tell you about their traditional hand made goods. One can find a range of items, from silver jewellery, prayer flags, Buddha statues to Tibetan singing bowls to take back home. The Thangka paintings are a real attraction and can be seen all over the market. These paintings are quite expensive and are made by the colours used from stones brought from Tibet.

The rain had stopped but our shoes were still wet and would be until the next day when me and my sister willingly working ourselves in the 'Into the Wild' mood, would wear our wet shoes, covering our feet in polythene. For now, we got up to pay the bill. My friend had got out her wallet but we had to stop her, my sister acting as the elder amongst us. My friend is a Tibetan and lives here without her parents. She told us, "You have come to my place! And I should be the one treating you." A very kind soul, who had been about to recharge my phone yesterday as she thought I was out of balance but it was actually the network problem. One feels blessed to have such friends! Dharamshala had become a temporary home and while we didn't want to leave, we had to; taking back with us the wonderful memories of another place, a different culture, the taste of Tibetan cuisine, lots of souvenirs and the cupcakes another one of my friends had handed over to me very unexpectedly and left us astounded, making us self-conscious about how much more we need to learn from other people and different places.