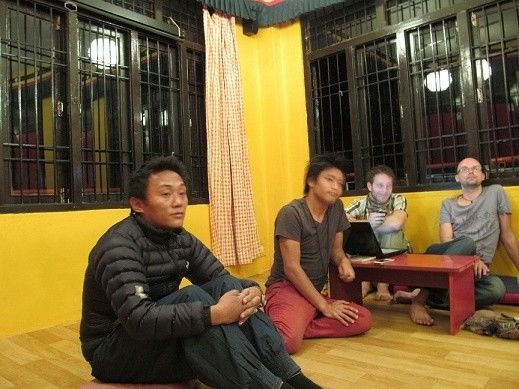 I'm gonna share the best Must do things in Dharamshala/McLeodganj inspired from what i've learned from my last trip.
Irrespective of where you come from, Dharamshala/McLeodganj (Himachal Pradesh, India) - the seat of His Holiness The Dalai Lama - would be the ideal week long vacation.
About Mc'Ganj: The Dalai Lama and his followers fled to India in 1959 under pressure from the Chinese military invasion of Tibet in the 1950s. They were given asylum by the Indian Government at Dharamshala (also called Lower McLeodganj). Mc'Ganj has emerged as the place where Tibetan culture has been preserved. It is also the hotbed for the struggle for Tibetan independence from Chinese rule. The Dalai Lama sits here when he is not on tour, and the locals consider him to be God, and worship accordingly
Things you could do at Mc'Ganj:
Eat like a hog. The food is absolutely fantastic. There are a large number of cafes to choose from. You get Tibetan, Japanese, Italian, Mughlai cuisines among others. Its pretty delicious. And because the overall culture is pretty laid back and relaxed, you can spend any amount of time at these cafes, and no one will ask you to leave.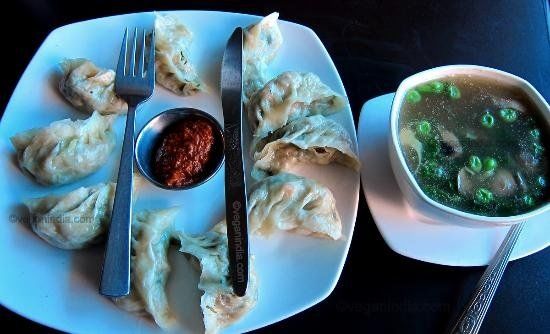 Take a cooking class with Mr Sangye - ask for the day when he teaches how to make Momos. There are 4 kinds of Momos that he teaches - Vegetable, Paneer, Spinach, and Chocolate. The best part is you get to make them yourself, its not just a demo. I sat with a group of foreigners - an American couple, an Italian photographer, a Spanish housewife, and an Israeli college student. We had a great discussion after the class, with Mr. Sangye telling us about the Tibetan history and each of us sharing stories of our Indian travel.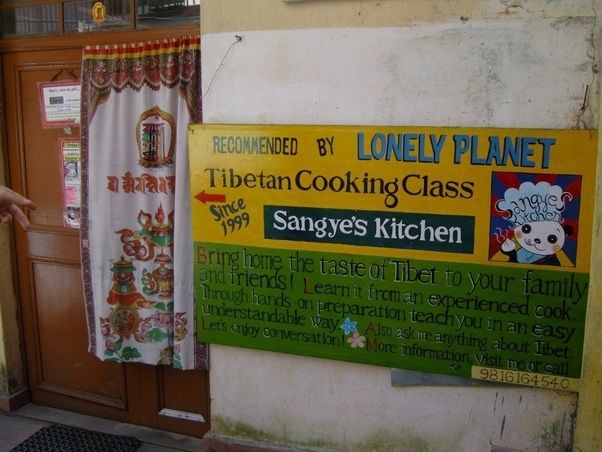 Go around the main temple where the Dalai Lama takes his seat and rotate some prayer wheels. Its very peaceful. The views from the temple are quite exquisite too.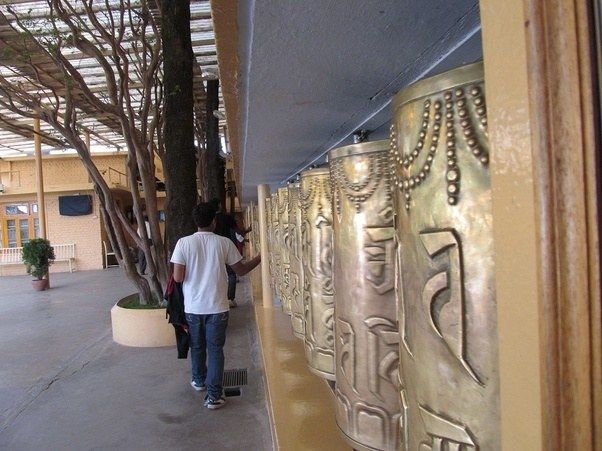 Get a temporary tattoo. There are a number of street hawkers who will do this for you. It is so temporary that it might not even last the night! It costs something like Rs. 50 (nearly $1). You can bargain if you want to, but since you're on vacation, you may not want to.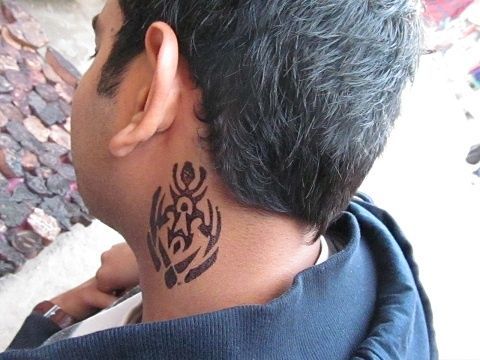 Namgyal Cafe on Temple Road has some of the best food I've ever had in my life. The spinach pizza is to die for, easily the best I've ever had. And the view from the balcony of this cafe is quite stunning too. I still remember the discussion on Tibetan history me and my friends were having while the golden hues of sunset transformed the valley into something surreal.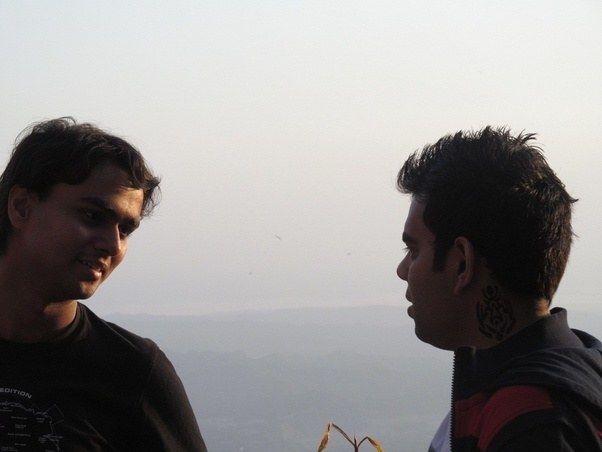 Learn about the Tibetan flag - It has a number of colours, a few shapes, lions, and much more. Ask around for the significance of each of these. Its rooted in the history of Tibet and is quite fascinating to learn about.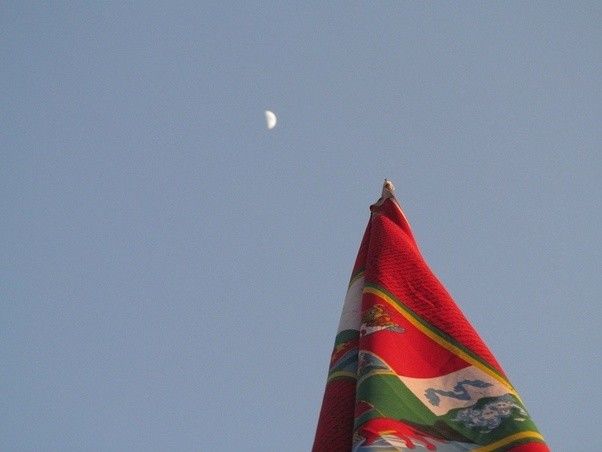 Rock Climb/Rock Trek to the Bhagsu Waterfalls. Or fatsos like me could just take the more conventional and less taxing stairs. Beyond the Bhagsu waterfalls is a cafe called Shiva Point. Another couple of 100 stairs up. Ok-ok food, very sweet view. People generally go there to smoke up. You can lie there for as long as you like and read a book, sleep, whatever!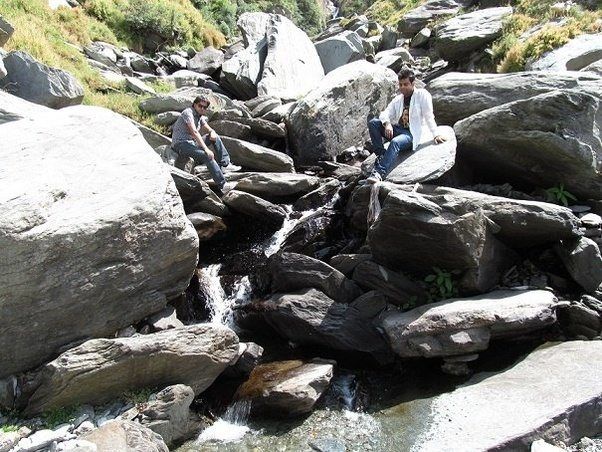 Take part in a discussion on the history of Tibet. Through out the town you will find notices of movie screenings, which happen everyday. Over a week's stay there's bound to be at least a couple of screenings of movies on the history of Tibet and its conflict with China. These screenings end up invariably in a discussion amongst the audience. A brilliant way to understand Tibet, its people, its heritage and its culture. There is also a conflict amongst the Tibetans themselves - philosophical differences on how to get Tibet back from the Chinese.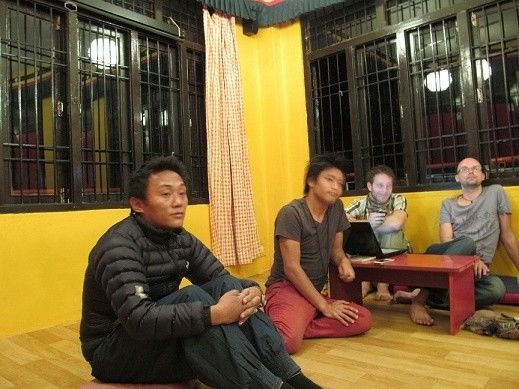 Go paragliding. Its wonderful to see what a bird can see. Only, you have to actually jump off a cliff first of all.. and yes, even fatsos can do it without dragging the glide as well as the pilot down!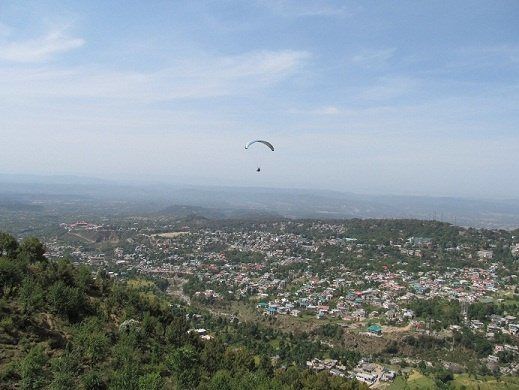 Pet a dog, such as this one. Fierce, but adorable nevertheless.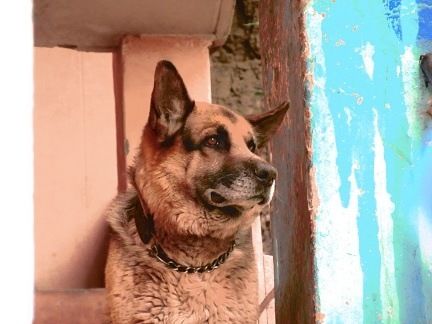 Tibetans are some for fascinating people. And they deserve to have their story told and retold.
McLeodganj is the experience of a lifetime, and in 1 week you would have met so many great people that your faith in humanity might just be restored (if you've lost it, that is!)