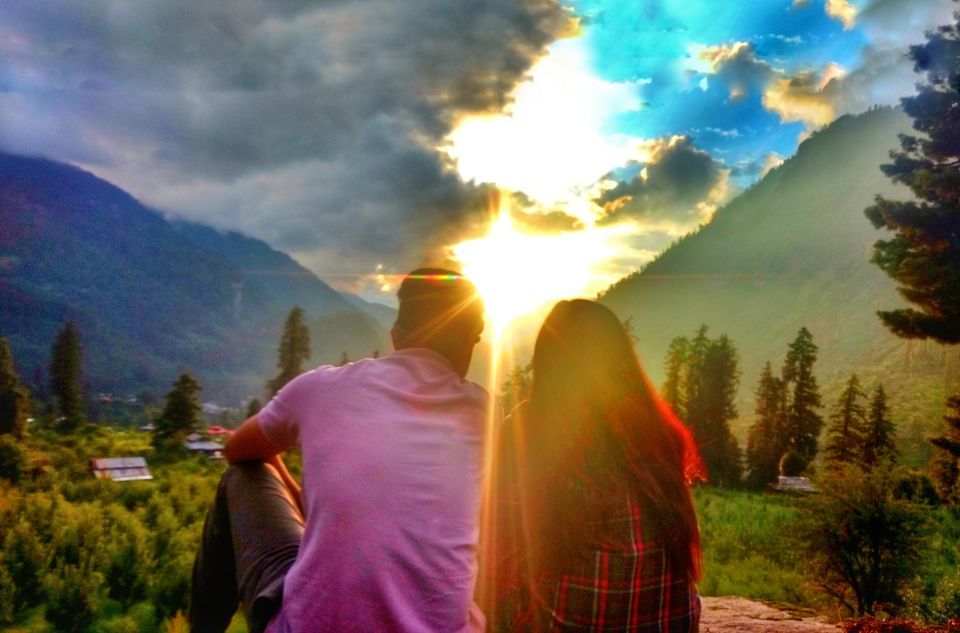 While I was still on my return journey from Ladakh, I was already homesick for the mountains, and in the heat of the moment I unassumingly said 'yes' to a trip that turned out to be the start of a friendship of a lifetime.
20 days after my return from Ladakh, I left for Parvati Valley with sore knees, no itinerary and a guy I had only repartee-d with twice!
It is bewitching how travel can broaden ones horizons, pull people closer and engulf them in a bond like no other. Away from comforts and natural surroundings, travel does push us to our absolute limits, that's when we get to know people for who they really are, and that was when I realised I was about to live a charm, that they made movies about!
New Delhi – Bhuntar – Kasol
We took a bus from New Delhi to Bhuntar, and reached there by 6 in the morning, strolled for about 20 minutes, and then boarded an ordinary bus to Kasol (which runs every half an hour from Bhuntar).
Upon reaching Kasol we quickly checked-in to a cozy, budget-friendly hostel, the same one that hosted me on my solo trip to the valley months ago. The hostel is clean, cardinally located, has friendly staff, and dogs to play with, and on that account, I certify its one of the best options for budget accommodation.
Call to inquire and book: +91 98162 73648
For more stay options in Kasol, you can click here.
We spent the rest of the day basking in the Israeli aura, we trekked to Chalaal, sat by the riverside and treated ourselves at Bhoj Cafe and Mama Cafe with inviting Israeli and Indian delicacies – chicken schnitzel is a must try there. Our day ended with tripping on hash brownies and passing out.
Kasol – Manikaran – Barshaini – Kalga
Woke up late, hiked to Jim Morrison Cafe (another tucked away food paradise you don't wanna miss) and then headed straight to Manikaran.
Manikaran is a happy distraction from the usual Kasol vibe, there's a divine connection felt while you explore the thermal caves and take a dip in the natural hot water spring. Do notmiss out on the mouth-watering langar at the gurudwara.
Barshaini: Buses ply every 40 mins or so from Kasol to Barshaini, the ride is a little bumpy yet beautiful. There's not much to do here except for purchasing essentials for your upcoming treks.
Kalga: It is a 20 minute trek to Kalga, there are no motorable roads.
A really small apple hamlet snuggled in the lush mountains of Parvati Valley where we were hosted at a home-stay by two men who ditched their comfortable city life in Delhi, settled in the hills and even made money out of it. Sounds like a plan?
Kalga
I spent two days at that home-stay, befriending a stranger I already had a mountain connection with , I remember listening to his stories, and to the thrilling adventures of fellow travellers to the valley.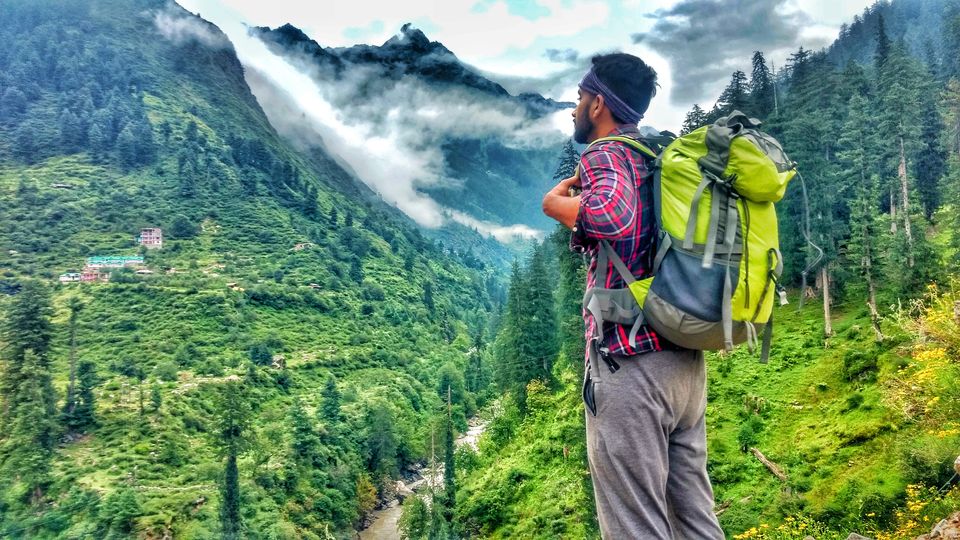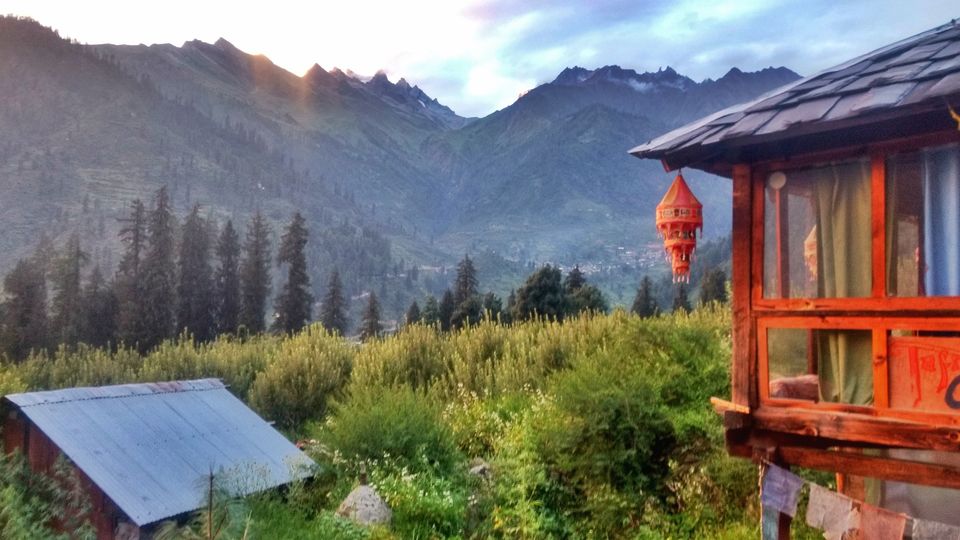 I remember apple-picking in the orchards, and indulging in the best pot that Himachal offers, laying in the hammock all day overlooking these mighty mountains, and watching sunsets, good ol' hippie style.
And I remember imagining an entire lifetime here.
If you are in search of mountains, solitude and yourself, Kalga is the place to find all three and much more!
Have you ever imagined a lifetime, chilling in the hills? Share your story here.
For the coolest travel videos, check out our YouTube channel.