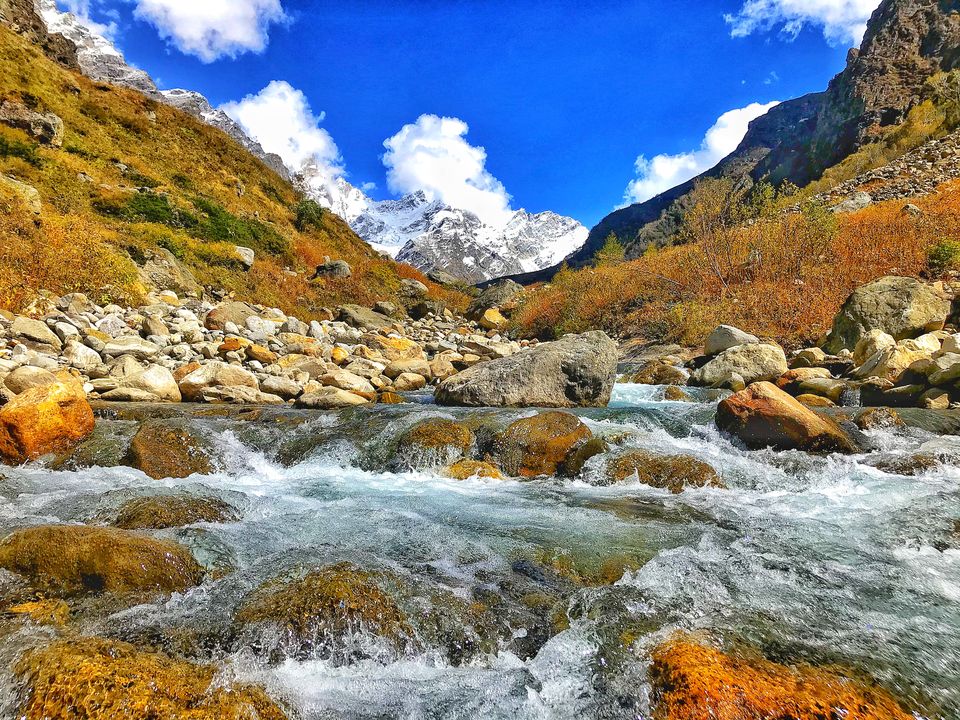 Raktisar is an offbeat trek in Himachal ( Sainj Valley) that very few people know of. Its a riverside trek that takes you all the way up to the feet of the highest peak of GHNP. It can be graded as moderate to difficult as the later part of the trek, from Parkachi Thtach to the glacier demands high level of physical stamina and endurance. The trek starts from Niharini Village in Sainj Valley and goes all along the hustling Sainj River right up to its origin, that is The Raktisar Glacier.
The moonlight is our chandelier tonight
Few scanty sticks left behind by an anonymous kind stranger is our fire
The grey nightjar that chalks constantly as though whistling intermittently is our sentry around
While a rocky mountain cave is our home.
I had never heard my heart beat so loud. Apart from the Sainj River gushing in the background, it was my heartbeat that broke the monotony of the eerie silence that engulfed us. It almost felt like a faint jamming session with three different symphonies, the Raktisaur glacier stream flushing down into the valley, the Owl caulking off and on and my heart playing drums behind. Camping in a cave, in the wilderness of the Himalayas at 4300 MAMSL was definitely not planned. But then again, the best adventures are always unplanned!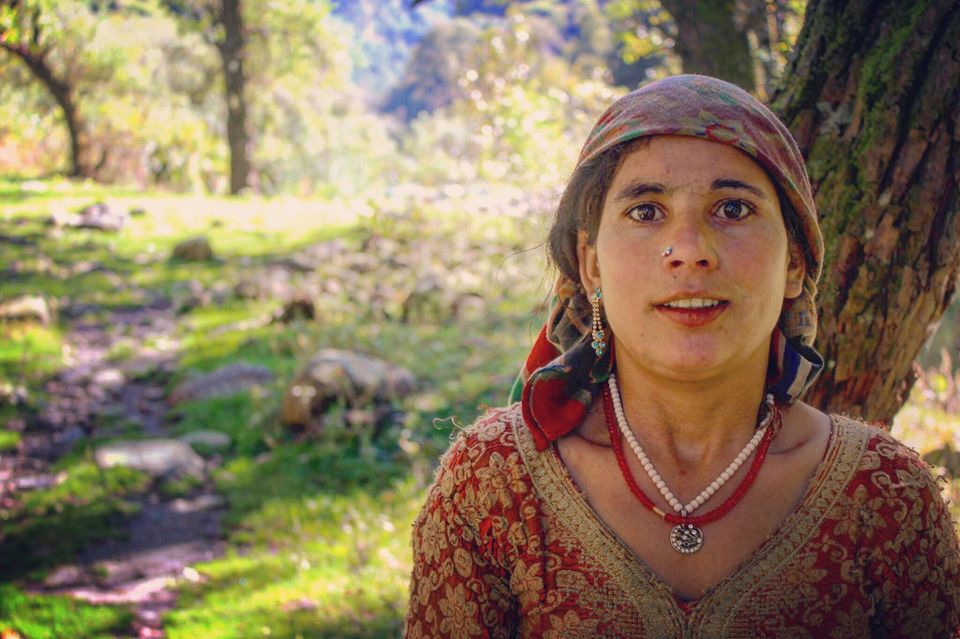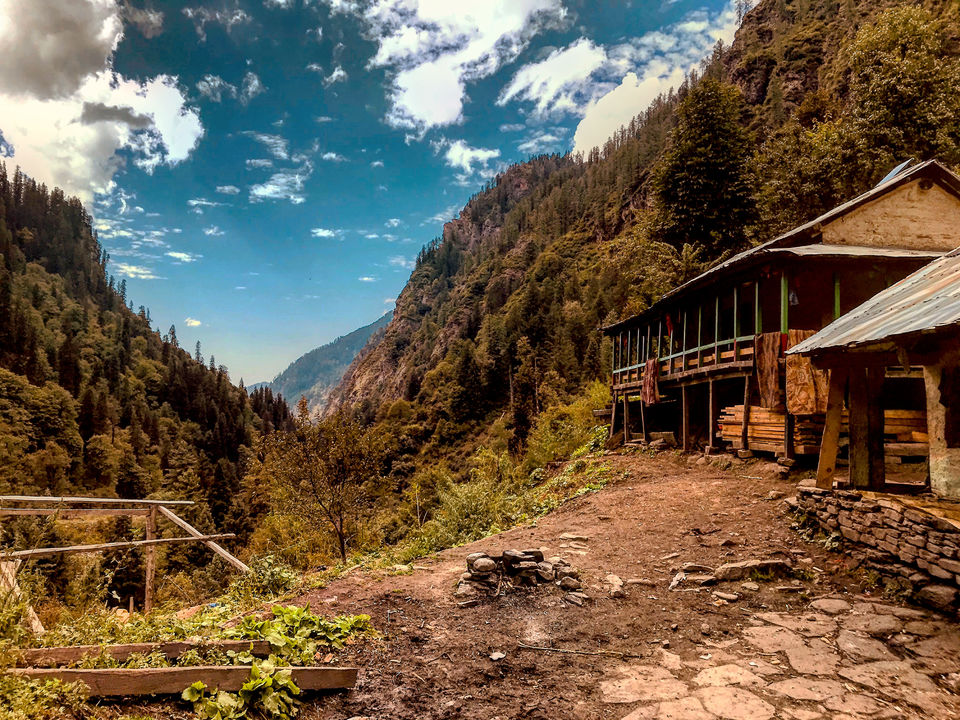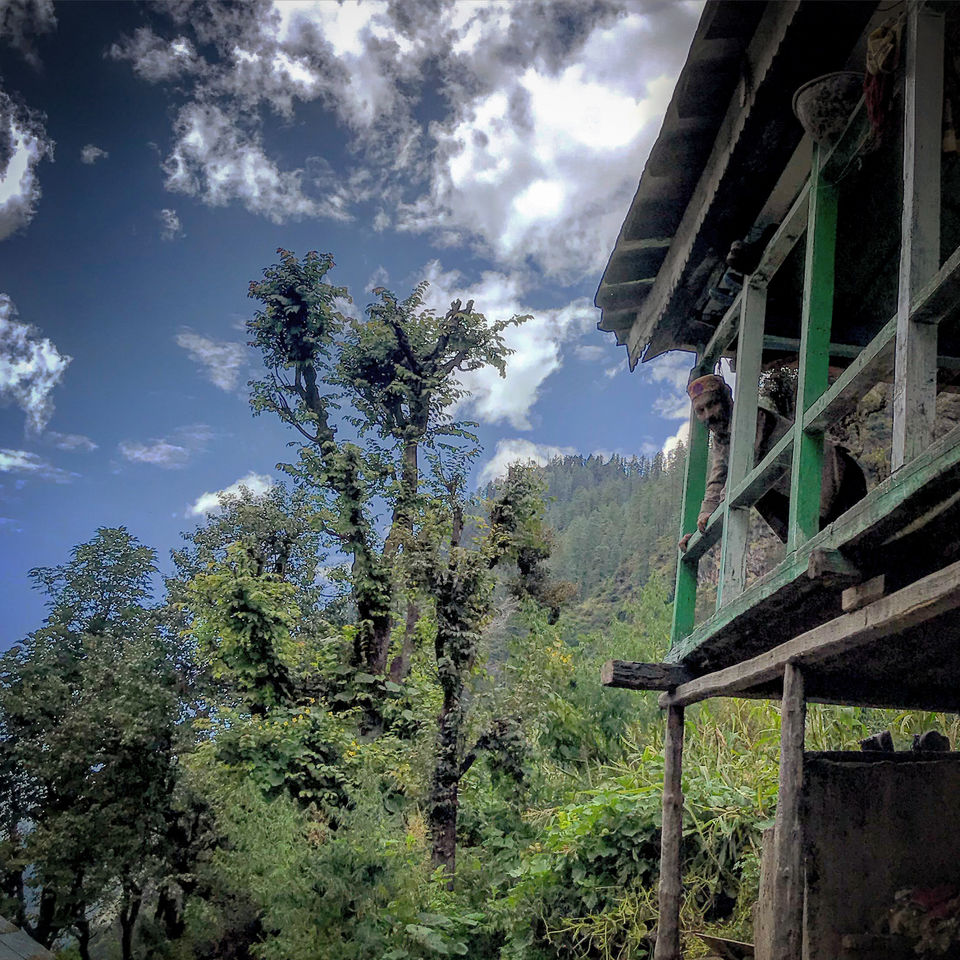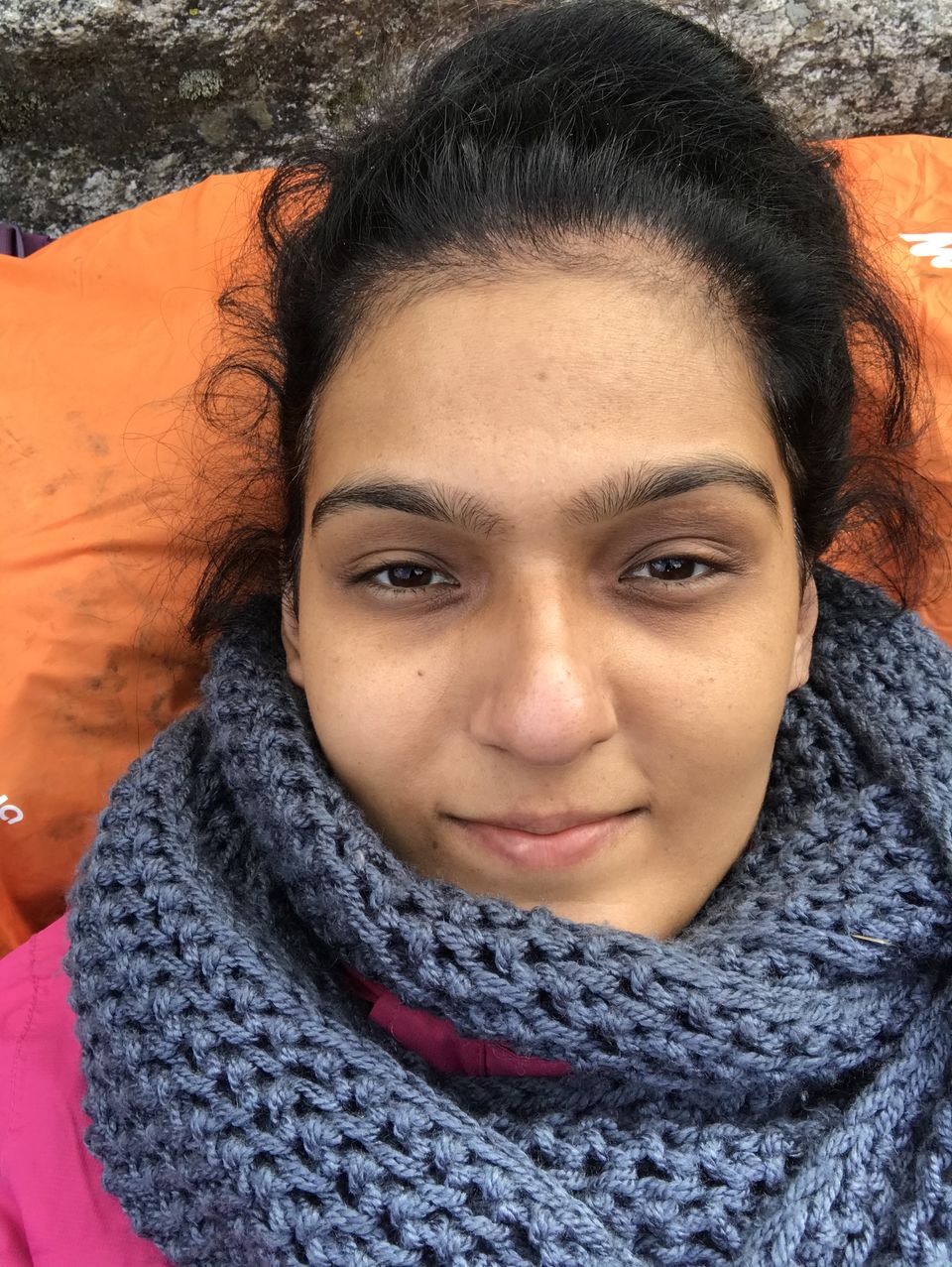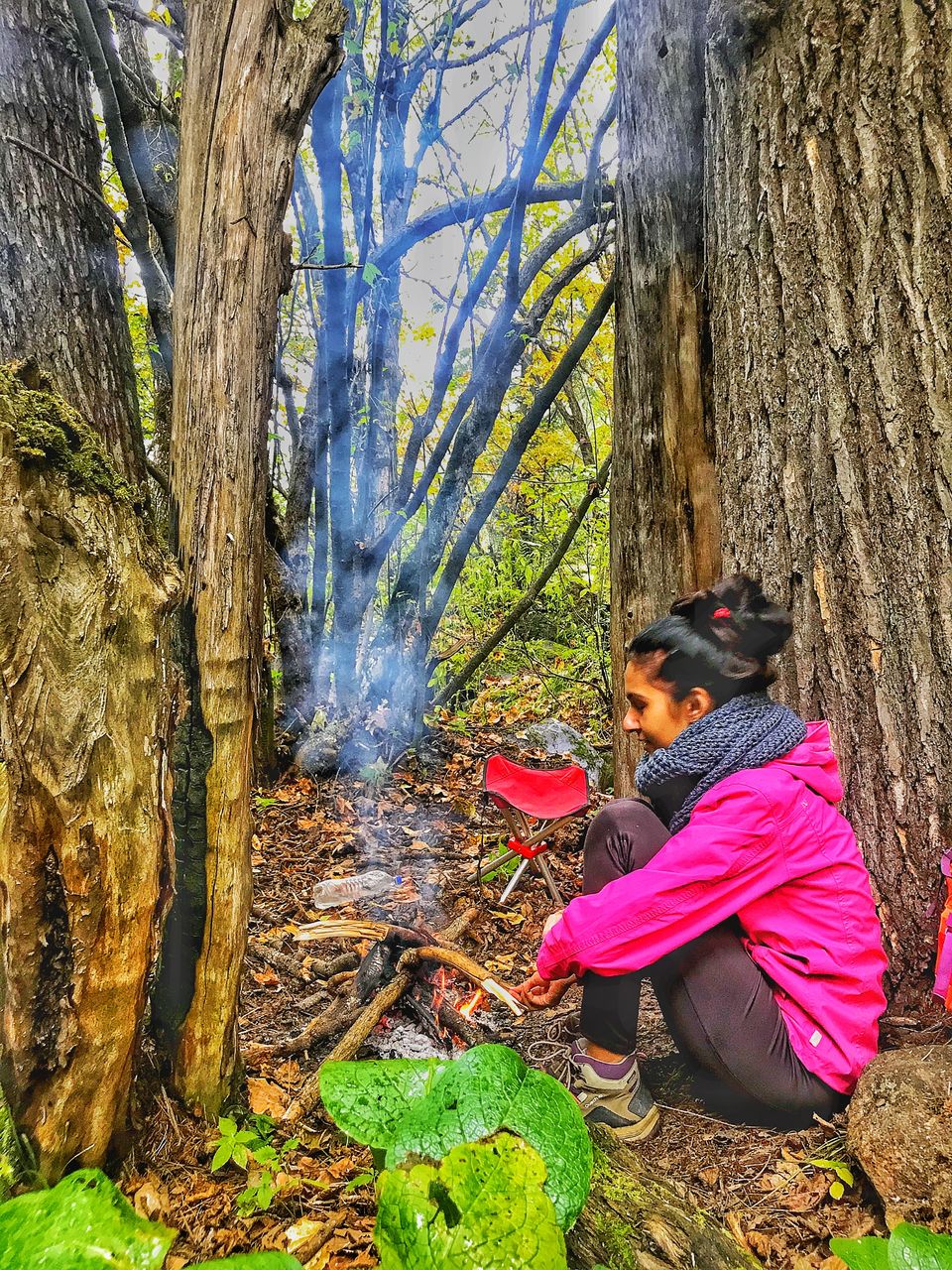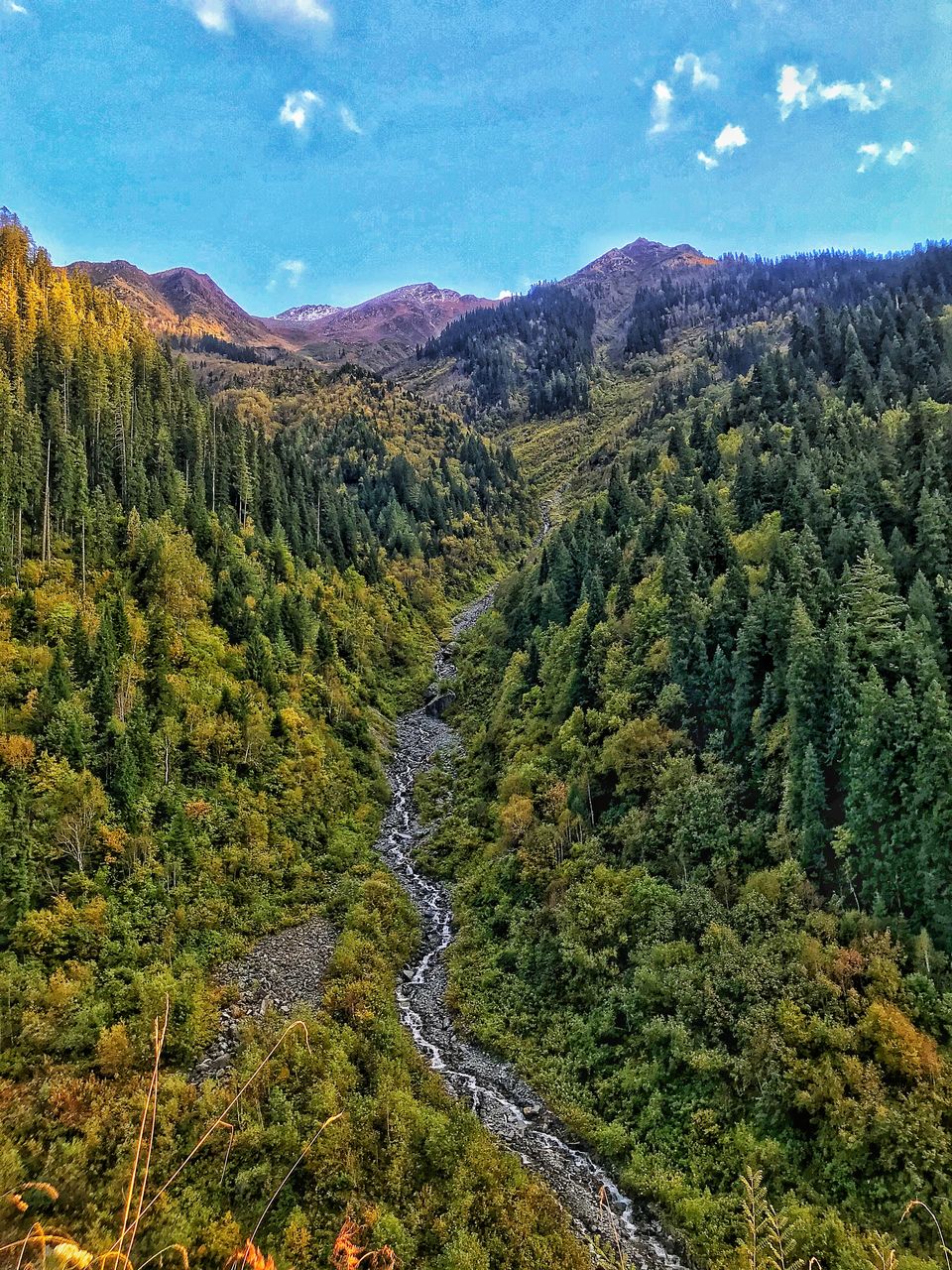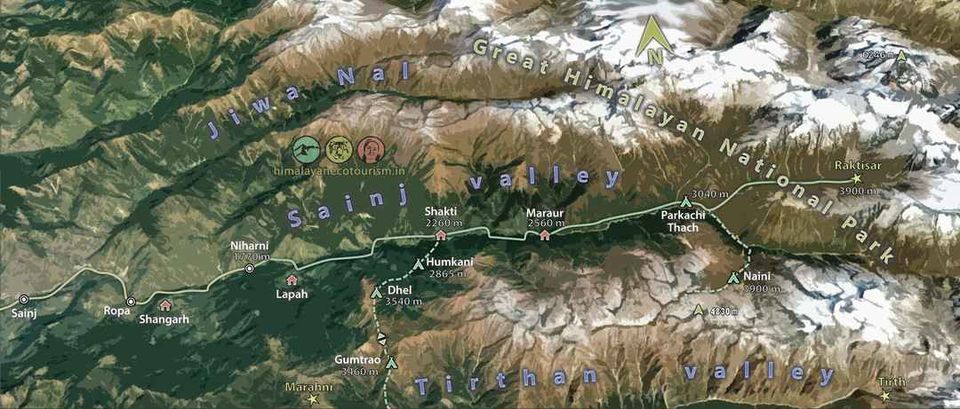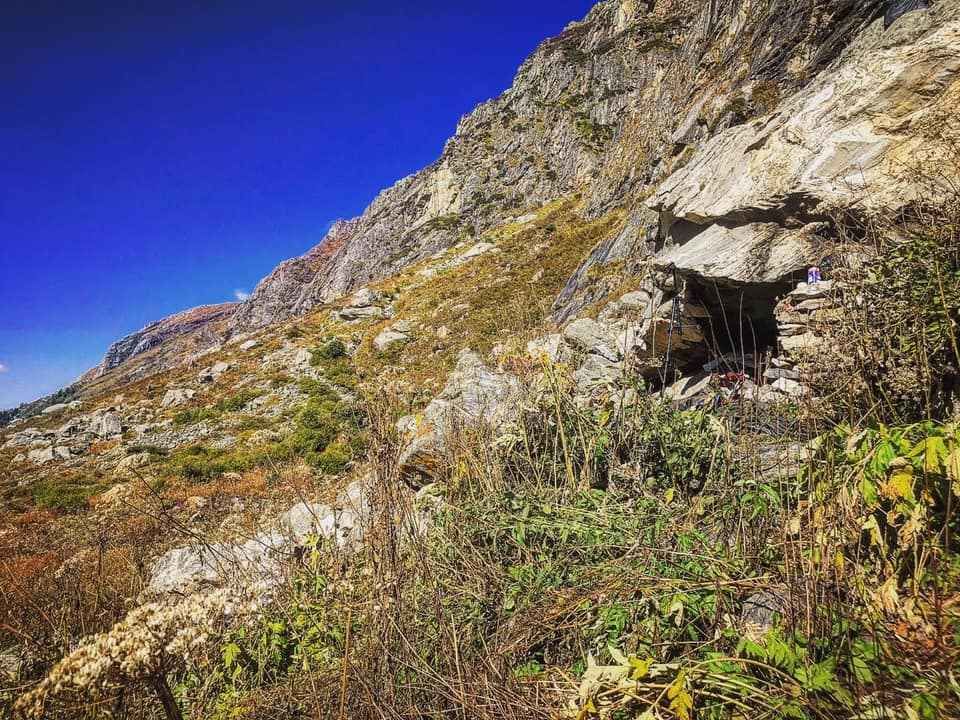 Rewinding by a couple of hours, looking at Kishori, plucking humongous mushrooms in the wild for breakfast, I scream with joy. Our meal for today is grown, sourced and cooked in the wild! "Eat well, It's going to be a long hike today", said Viju, our guide. Where exactly are we, you ask? In the heart of Great Himalayan National Park, a camp short of the majestic Raktisaur Glacier.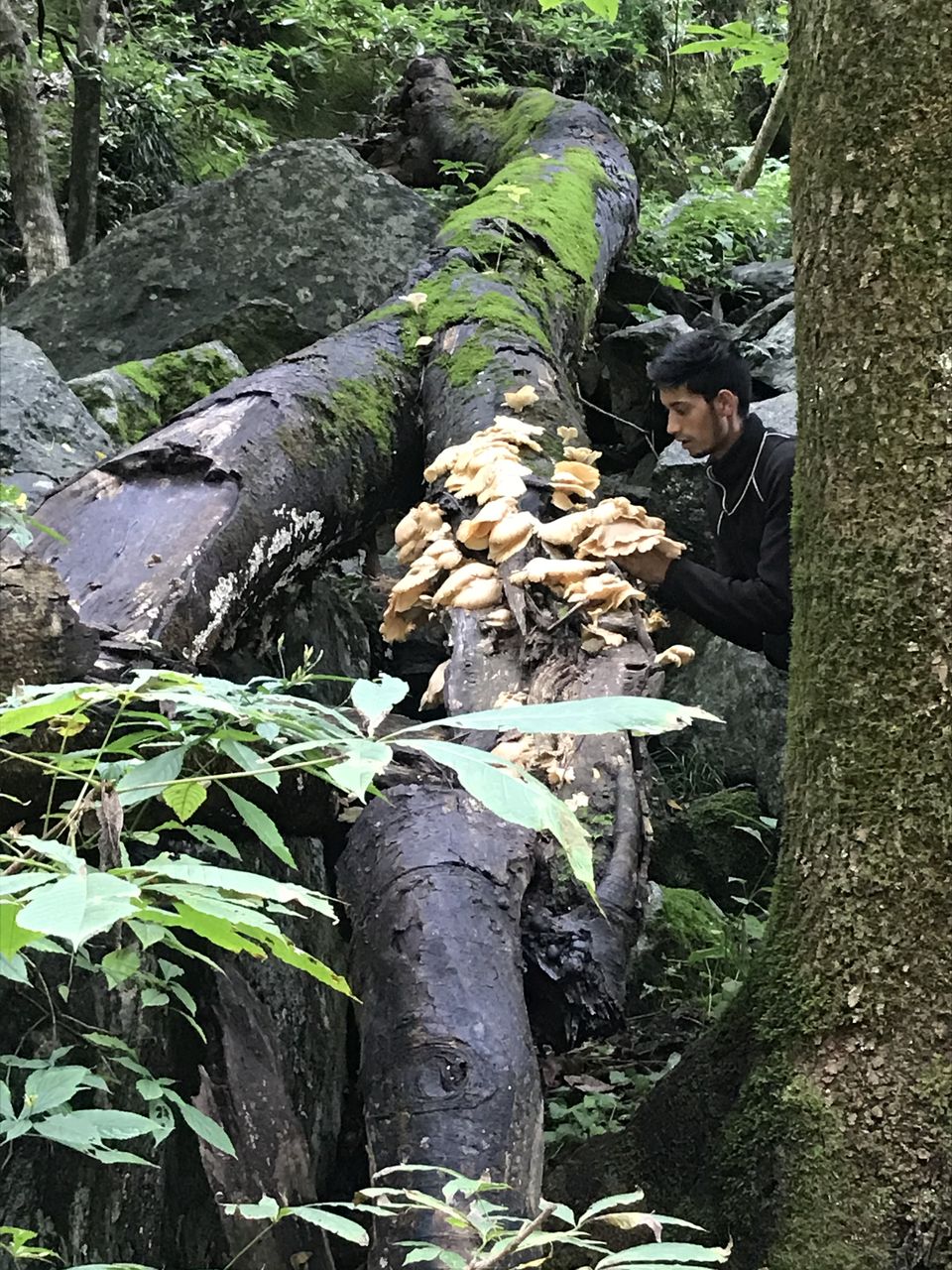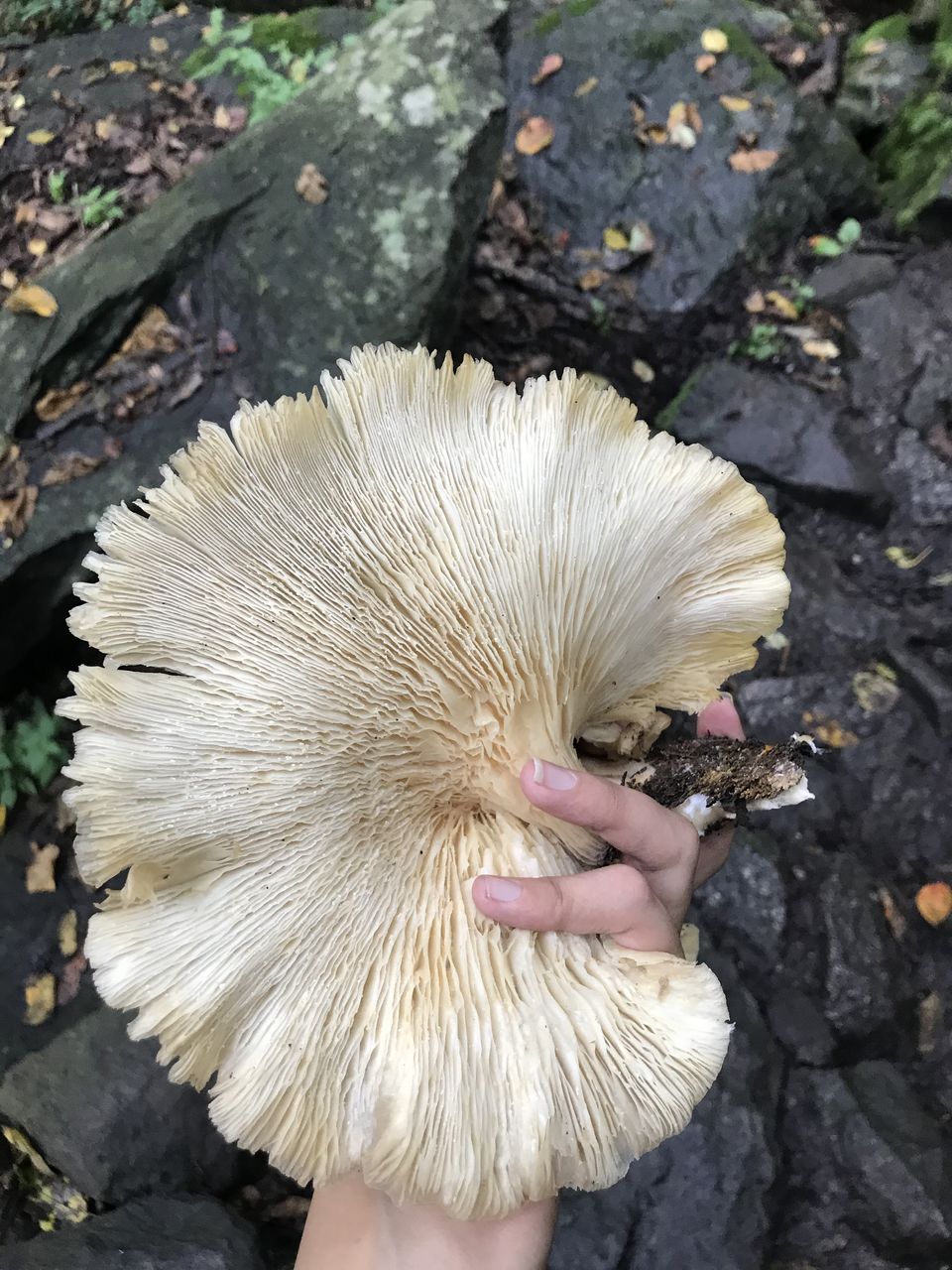 The glacier looked so close yet no matter how much ever we walked, it remained elusive. The landscape changed in a couple of hours as we approached the no tree line zone. The mountains at this end looked more daunting than beautiful. And trails? Strewn with large boulders, they glared down at us in hues of brown and grey forewarning us that a peek of the glacier had to be earned and not taken as a matter of right. How would we pitch our tent, I see only boulders? We just witnessed a brilliant sunset but are too tired and worried to be awed by its splendour. Our head torches shoot pencil beams of light frantically searching for some shelter.
A little later, torch lights signal at us from the hill top to climb up to them. That demanded looking deep within my soul to muster that last ounce of motivation & energy to reluctantly put one foot ahead of the other & grudgingly climb yet again. Little did we know that a cave waited for us on the mountain rock face, smiling to embrace our tired souls, giving us shelter that night when we needed it the most. I quietly shed a tear of joy and blessed this marvel of nature in my heart. This cave was 'home' tonight.
Finding wood at this altitude isn't easy. Perhaps I never believed in luck until today. A very kind shepherd left a huge bundle of sticks inside the cave. Bhojpatra, a local tree bark found in abundance in this altitude is used to fire up the cave in no time. Icy cold water fetched right from the mouth of the glacier and a simple khichdi was the menu for the night. The oxygen being scarce alleviated our hunger as it took longer than usual to cook but that was probably the most delicious meal I've ever had on a hike. Later that night while Viju narrated the story behind Raktisaur, the blood lake, Sharad yelled "Guys, we've had dinner, the dessert is waiting for us" . We stepped outside the cave. He pointed at the glacier, clothed in white, glistening in the moonlight, the most peaceful sight in the dark. Could anything get sweeter than this?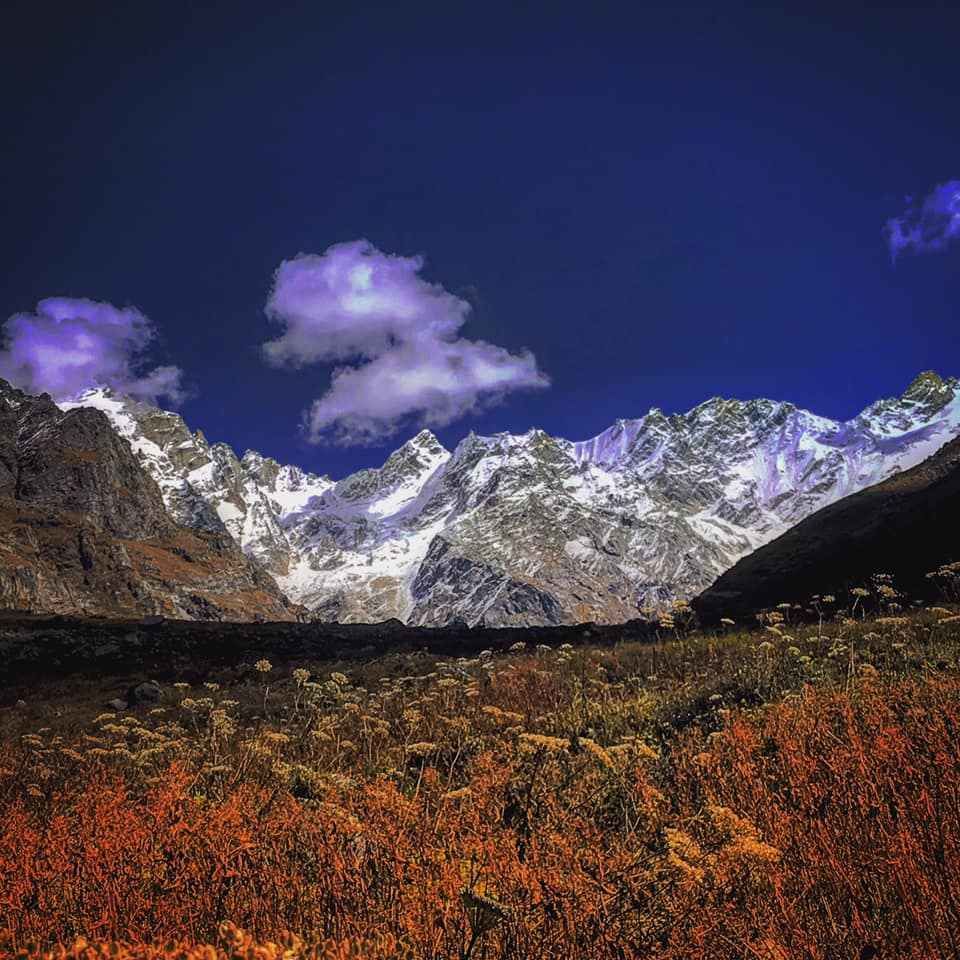 Here's a photo mosaic of the trek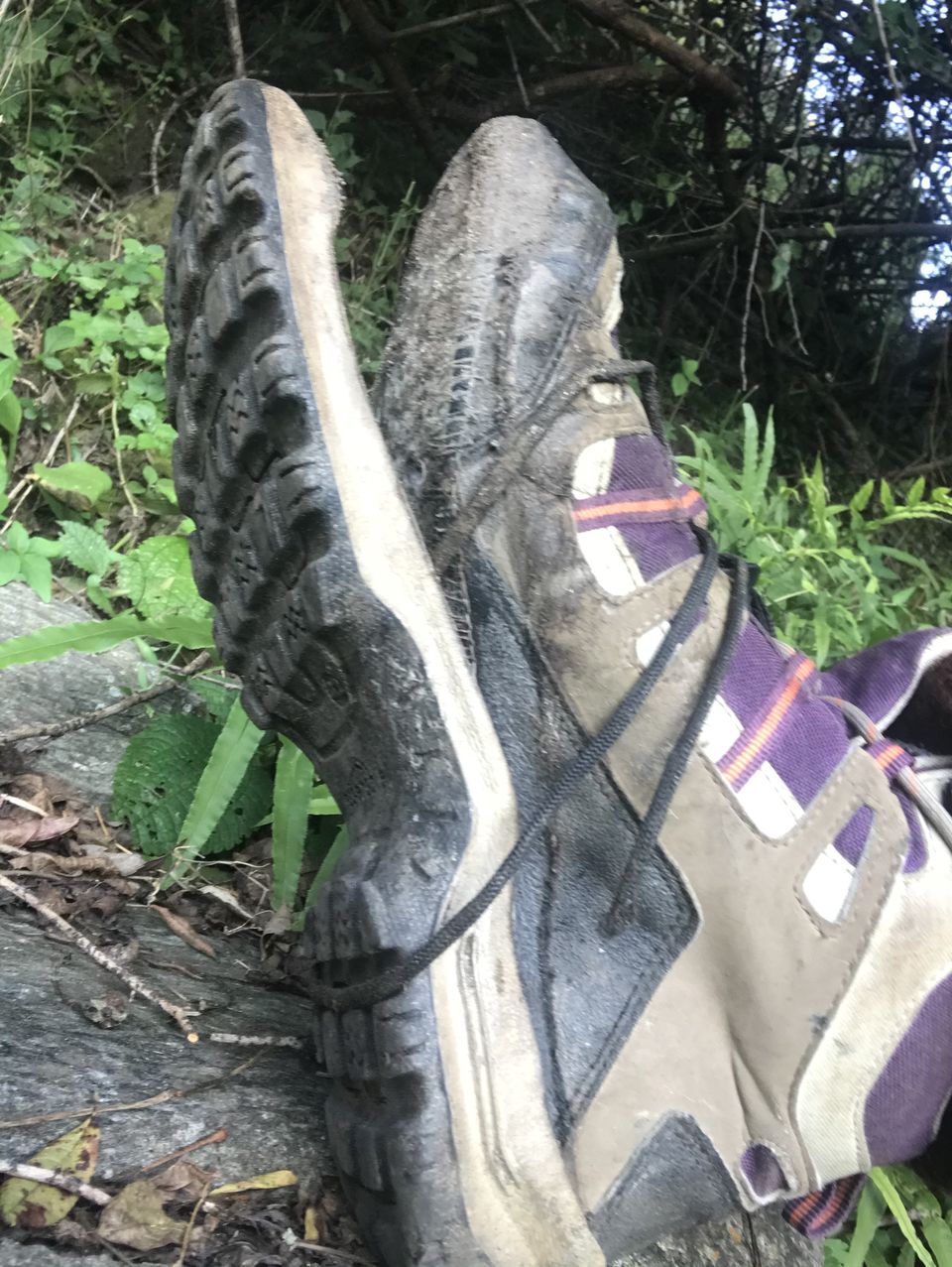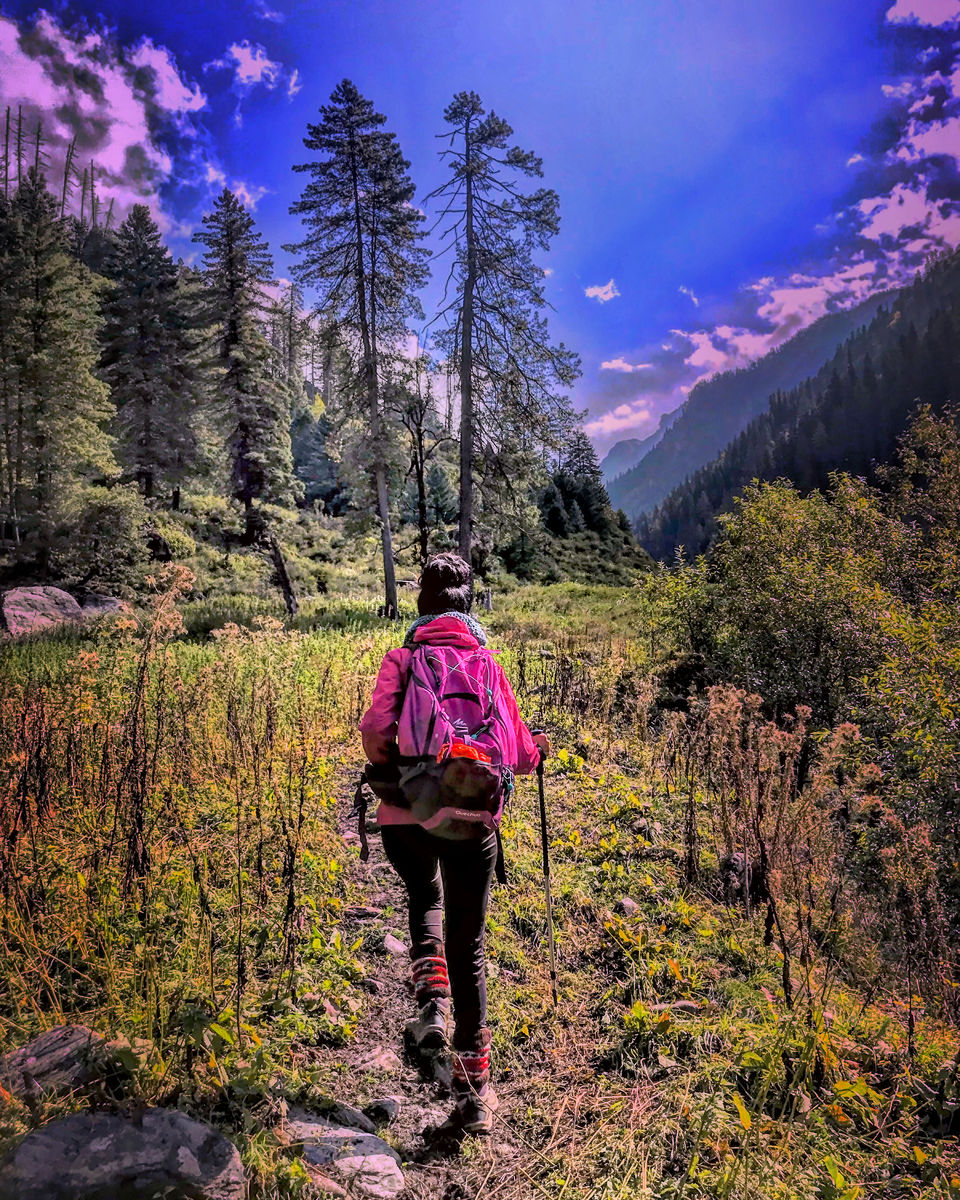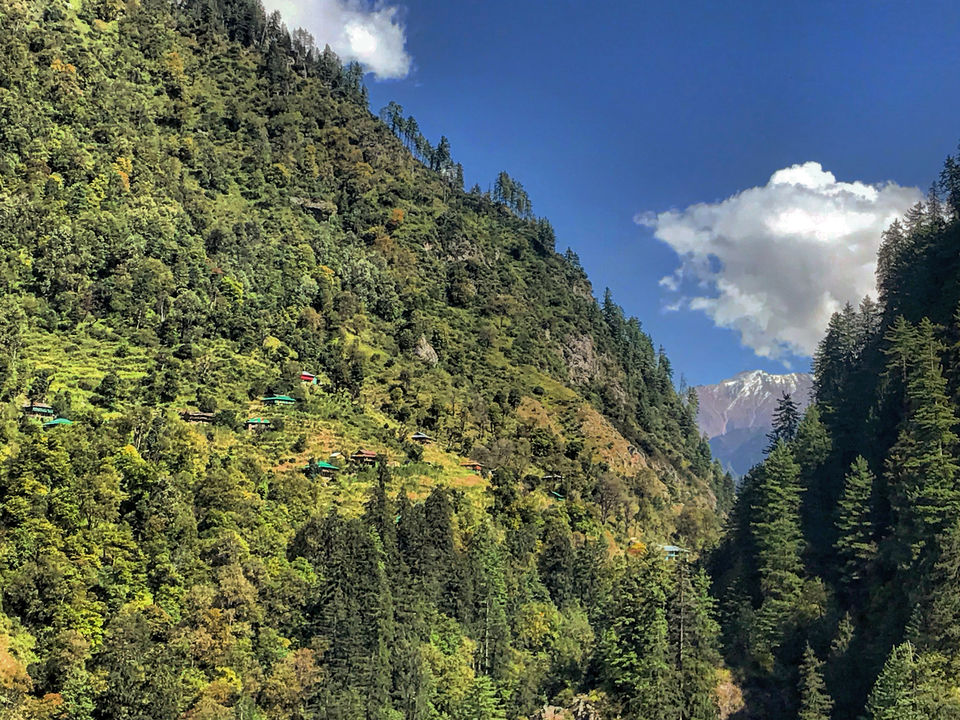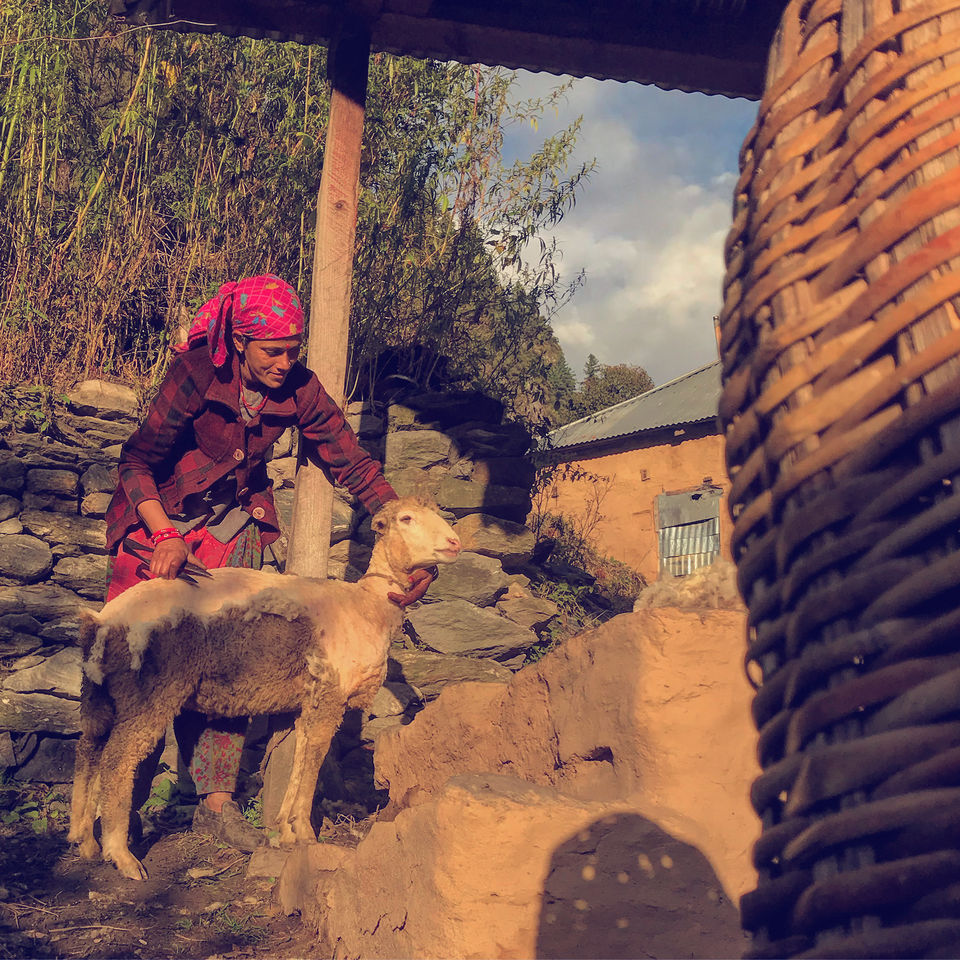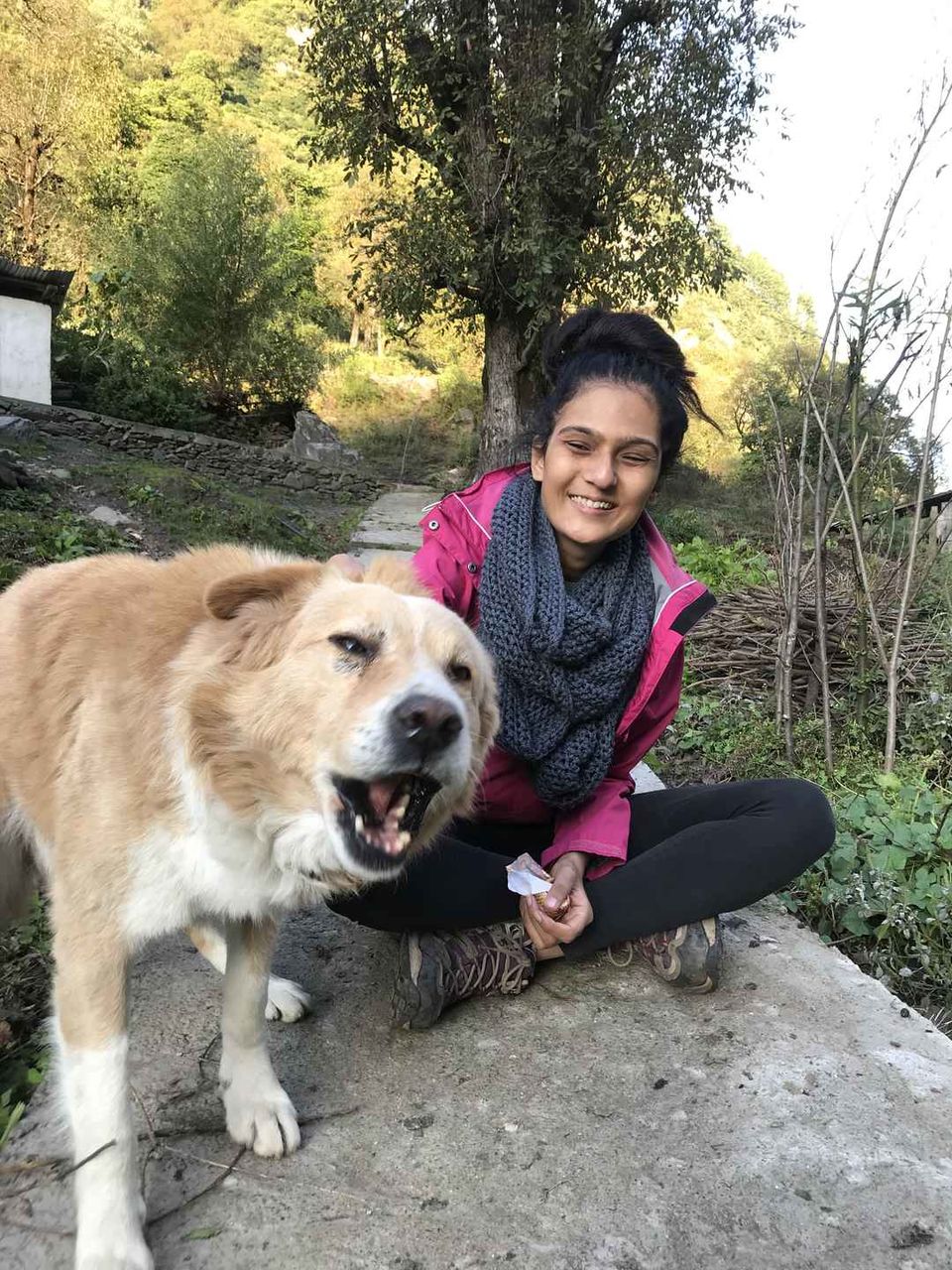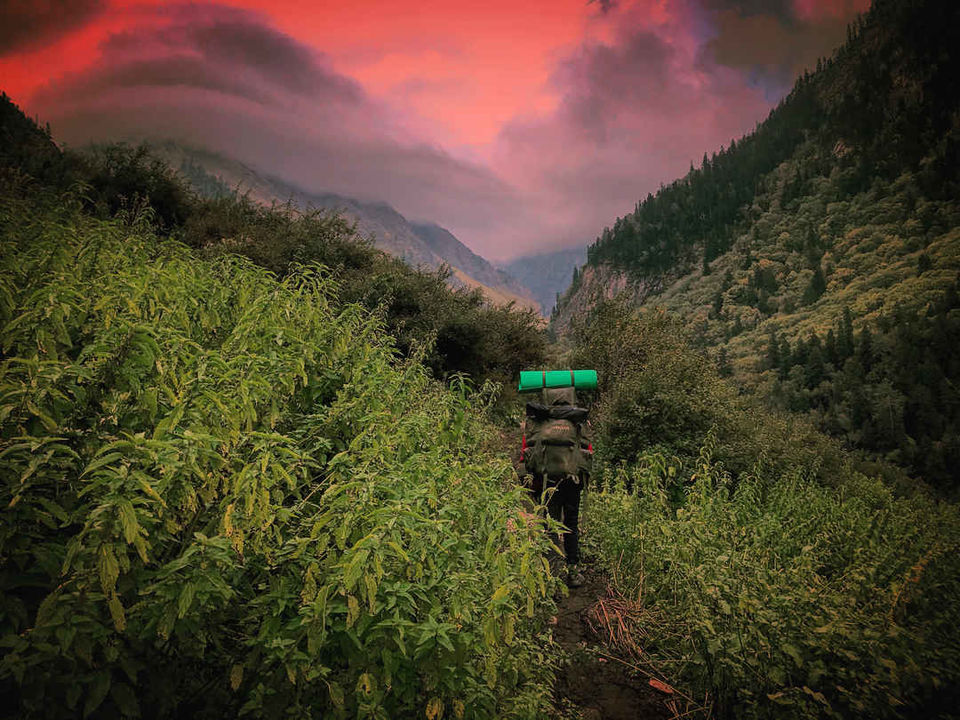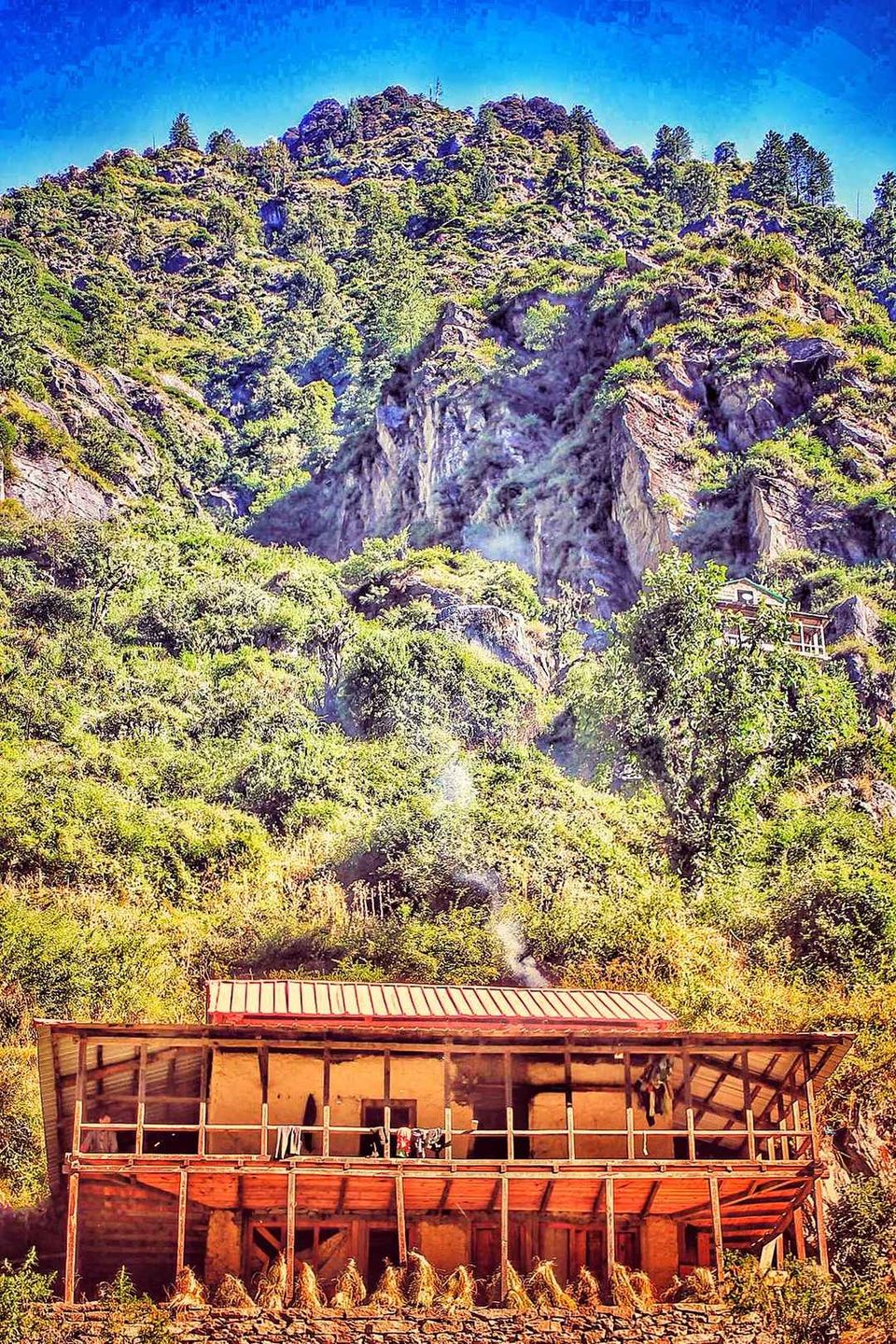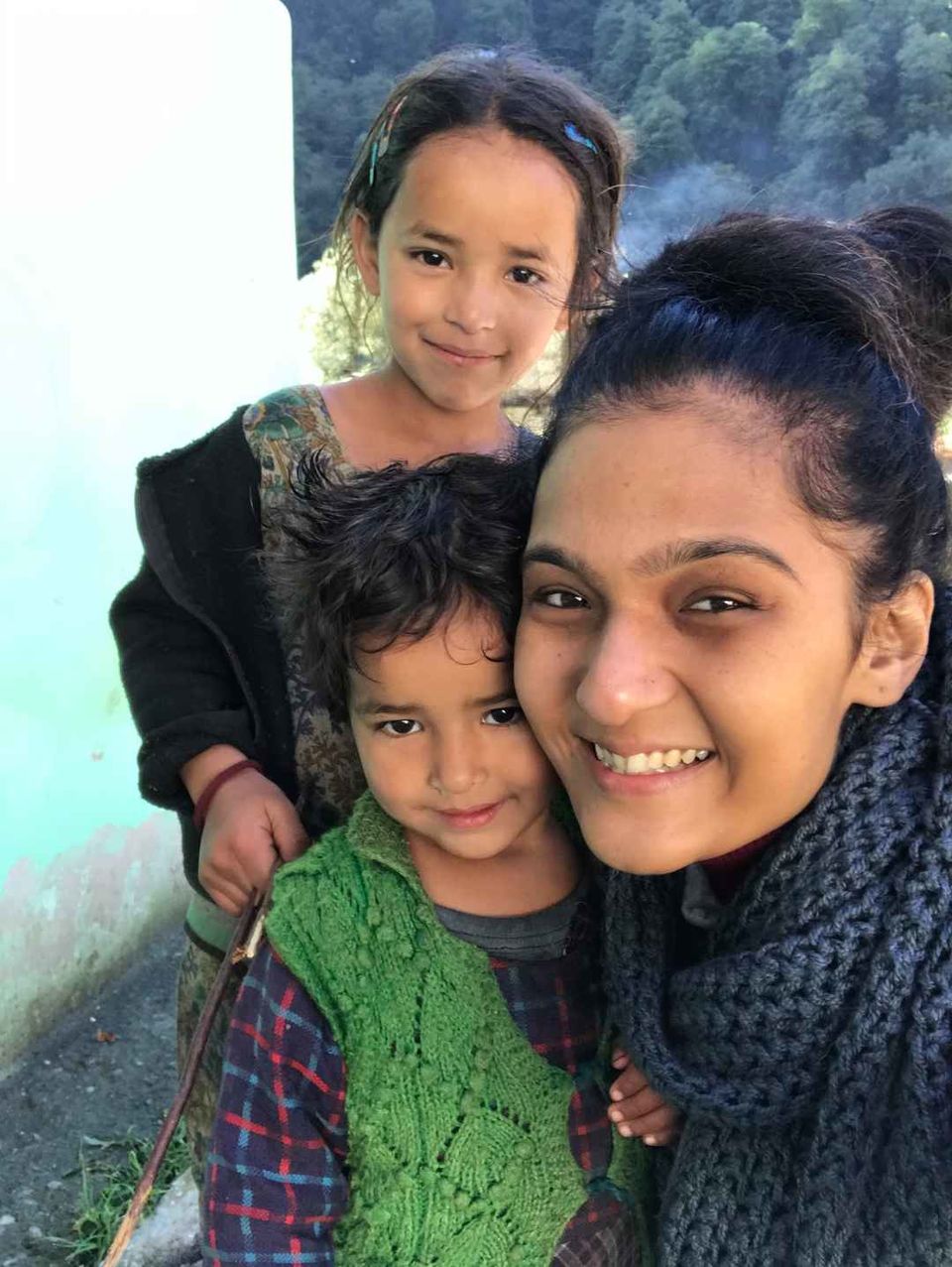 The duration of the trek is minimum one week, starting at the elevation of 1710 amsl and camping at the final destination at 4000 amsl.
Itinerary
DAY1 : Niharani Village (1710 amsl) to Gadaparni Village to Shagwar Village to finally Shakti Village (2270 amsl)
DAY 2: Shakti Village to Marore Village (2540 amsl, the last village inside the park) to Karechar Thatch ( 2830 amsl)
DAY 3: Karechar Thatch to Parkachi Thatch (3080 amsl) Camped at Parkachi itself this day for it poured cats and dogs.
DAY4: Parkachi Thatch to Jogini Parkachi (3110 amsl) to Raktisar Camp (4000 amsl)
DAY 5: Raktisar Camp to Jogini to Parkachi Thatch (Meadow)
DAY 6: Parkachi Thatch to Kharechar Thatch to Marore Village
DAY 7: Marore to Shakti to Shagwar to Niharani Village
Accomodation:
Shanagarh or Ropa is the closest where you can find homestay when you reach Sainj. Read here about a gorgeous yet budget friendly home stay at Shangarh.
Permit:
The glacier lies in the heart of The Great Himalayan National Park. One needs a permit to enter the park. Permits for the core zone such as this one can be obtained at the head office from Shamshi and range offices in Sairopa ( Tirthan) and Ropa ( Sainj).
It is advisable to go in a group or with a responsible travel or trekking company. I personally had a great experience with HMRA (Himalayan Monk Riders Association). Its a travel company based out of Shangarh that organises treks and bike rides in the Himalayan Region. They know the Sainj region in and out.
Here is the website link.
How to reach Sainj:
I caught a bus from Sec 43 ISBT Chandigarh for Aut ( the famous tunnel) that leads to Kullu Manali. After getting down here you may catch a bus to Neuli and further ahead to Shangarh from there. There is an option of shared cabs as well. In case you are traveling from Delhi, catch any bus going towards Mandi or Manali and get down at Aut.
Ideal time to go:
September to early November is a good time for the monsoons are over by then and the route remains closed in November. I did the trek in October and was still quite cold.
For more offbeat travel tales follow Akanksha on on Instagram here.
Sign Up now and get the latest travel updates from Tripoto straight in your email's inbox!