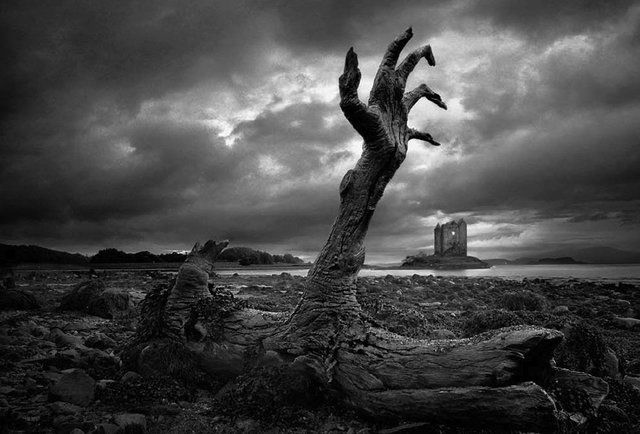 To believe or not to believe, that is the question: From sitting around bonfires and listening to stories of mysterious happenings, to making up our own versions of haunted places, we have all grown up discussing the existence/non-existence of ghosts and spirits. They say that we find what we look for. Since millenia, our unwavering belief in the supernatural has led us to see signs of evil where it might/ might not exist. We will probably never be able to answer the age old question of whether or not these things do happen, but what we can do is entertain ourselves with the mere possibilities and their repercussions.
While there are considered to be many haunted places in the country, here are two of the most haunted places in Gujarat.
1. Dumas Beach: -
Known for its serenity and beautiful black sand, Dumas beach is known for being one of the most haunted beaches in the country. Located around 20 kms from Surat, Dumas beach lies along the Arabian Sea and is considered to be one of the most haunted places in Gujarat. The stories of haunted sightings along the beach sound like something out of a movie script. There's a bit of everything- locals and tourists disappearing at night, eerie sounds, strange whispers, freaked out animals, and a burial ground close by. The reason behind the beach being haunted is often attributed to the presence of a cremation ground close by. People with a sense of adventure and a strong urge to disprove the presence of spirits can spend a night on this haunted place in Gujarat and prove everyone wrong.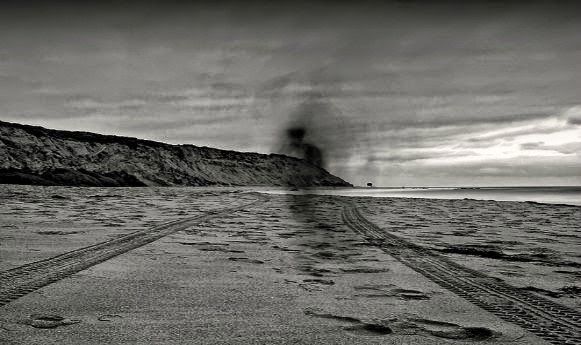 Courtesy: FearAndYou
2. Gujarat Technological University: -
When you think about haunted places in Gujarat, a modern University campus being one of them doesn't sound too likely. But that's the deal with ghosts and spirits; they never fail to surprise you. Located in Ahmedabad, the GTU campus is considered to be one of the most haunted places in Gujarat by many. There have been claims of a woman's voice being heard and presence being felt; be it in the form of doors opening and closing without reason, or furniture being thrown, the female spirit that is considered to be behind these unexplained happenings seems to be one feisty spirit. Unlike the Dumas beach where people have been rumoured to disappear, the GTU campus is a relatively safe and risk free haunted place in Gujarat.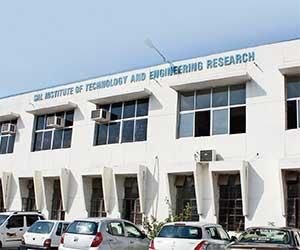 Courtesy: Ahmedabad Mirror
So if you're in the state and want to validate/invalidate the presence of the supernatural, these are the two haunted places in Gujarat that you must visit.
Check out other articles on - The Bhangarh Fort Story , Asia's Most Haunted Place, Bhangarh Fort Incidents , Most Haunted Places in India, Most Haunted Places in Bangalore , Haunted Places In Mumbai , Haunted Places of Shimla , Most Haunted Places in Rajasthan
Frequent Searches Leading To This Page:-
Best Tour Packages for Gujarat, Top Gujarat tour packages with price, Best Travel Packages for Gujarat, Best Gujarat Trip Packages, Gujarat Holiday Tour Packages, Top Gujarat Packages for Family