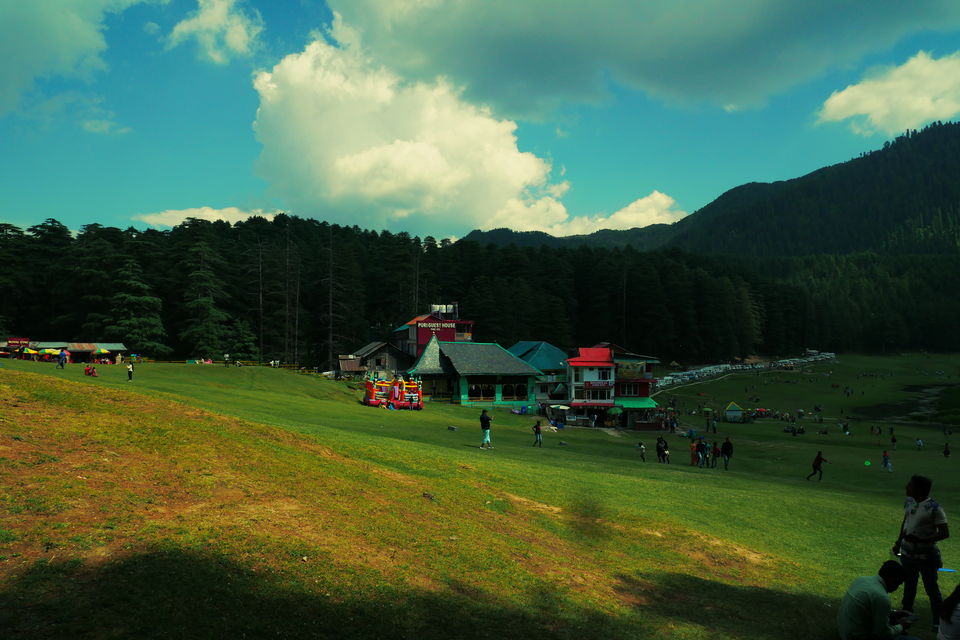 There is no right time for a weekend getaway. I had been planning to visit this paradise since my childhood. But because of some silly reason or the other, I had to drop the plan. Thus, FODO! :P
Dalhousie - The modern paradise is a suitable weekend getaway for tourists and travelers with a lot of attractions and activities to rely on. The hill station is situated in the Chamba district of Himachal Pradesh and was named after a British Governor, who wanted to establish it as a summer retreat.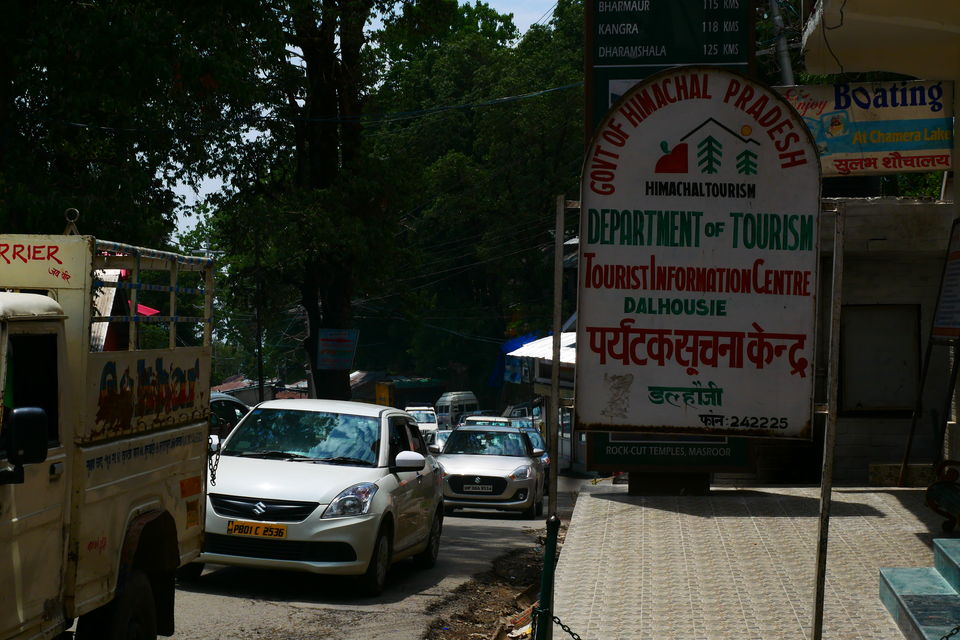 The place had a major influence throughout my childhood because most of my friends and cousins would either move to Manali or Dalhousie to beat the heat. Hearing their travel stories and later going through their photographs made me envious and I became fond of this hill station, which back then was the ideal spot for summer vacations. It's been more than a decade now and I still couldn't get my shit together to plan it. :P
But finally, out of nowhere, my travel squad decided to tick this off from our list and yes, it happened. Lol.
Dalhousie is home to a couple of waterfalls, a wildlife sanctuary, a picnic spot, a mini trek (somewhat), the famous Mall Road (of course) and many more. Phew! So we decided to cover all these in just two days.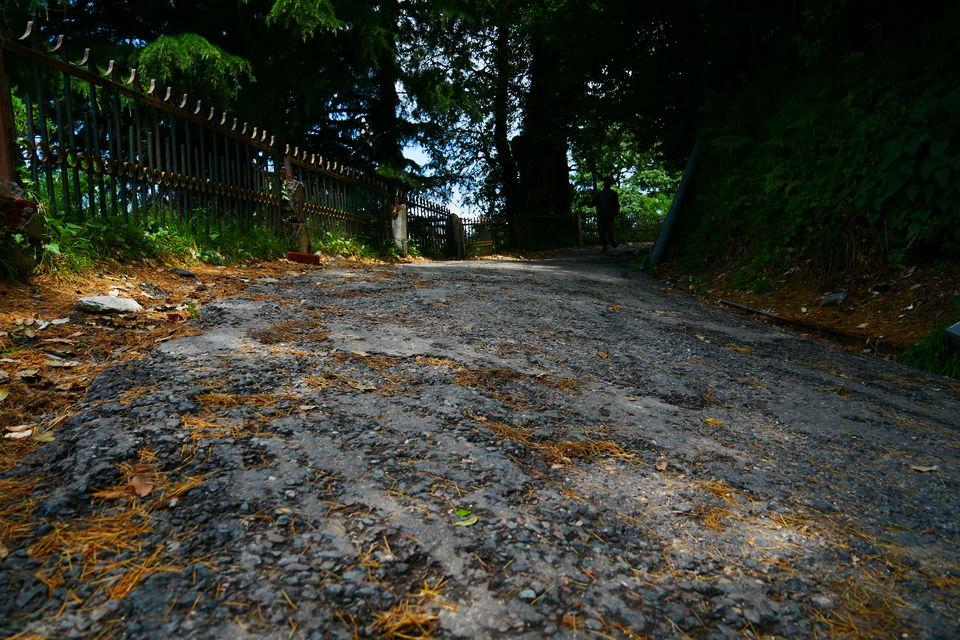 Mall Road
Gandhi Chowk Market famously known as the Mall Road of Dalhousie is the one stop shop for almost everything. Even if you have just left your hotel room for an evening stroll, I bet you won't come back empty hands. From food to people, this market is diversified enough to elevate your experience. Oh, and don't forget to carry souvenirs for the near and dear ones. A woollen shawl or a Himachali cap from Buttico is the safest option to tap on. One can easily figure out the best out of the lot and take away the Himachali culture with them.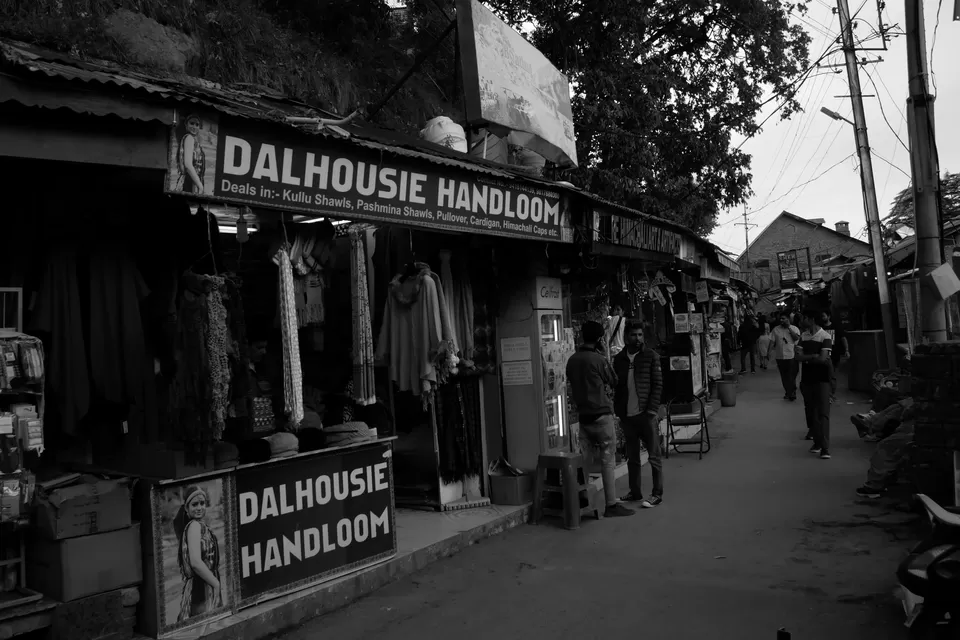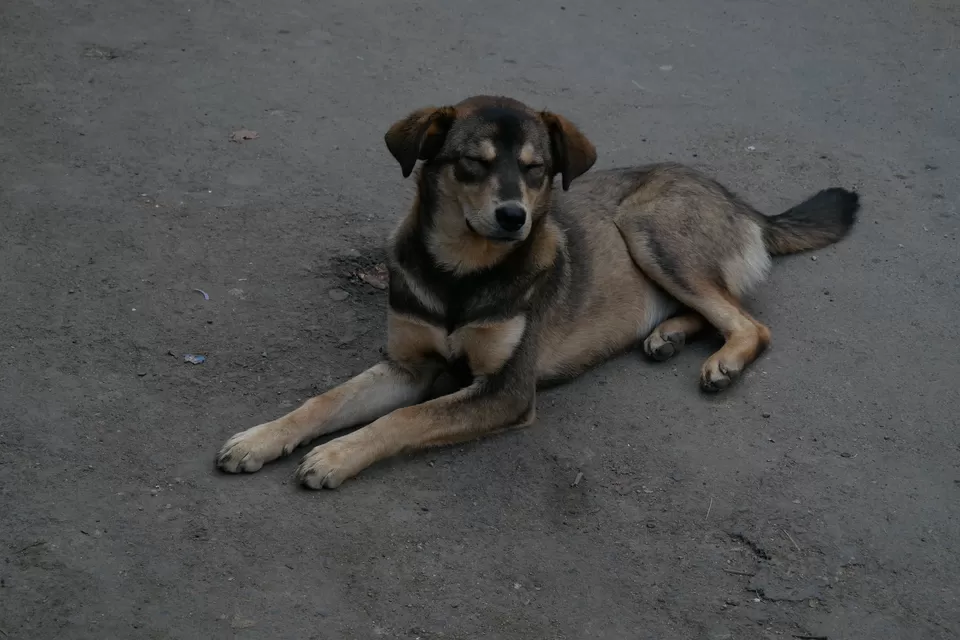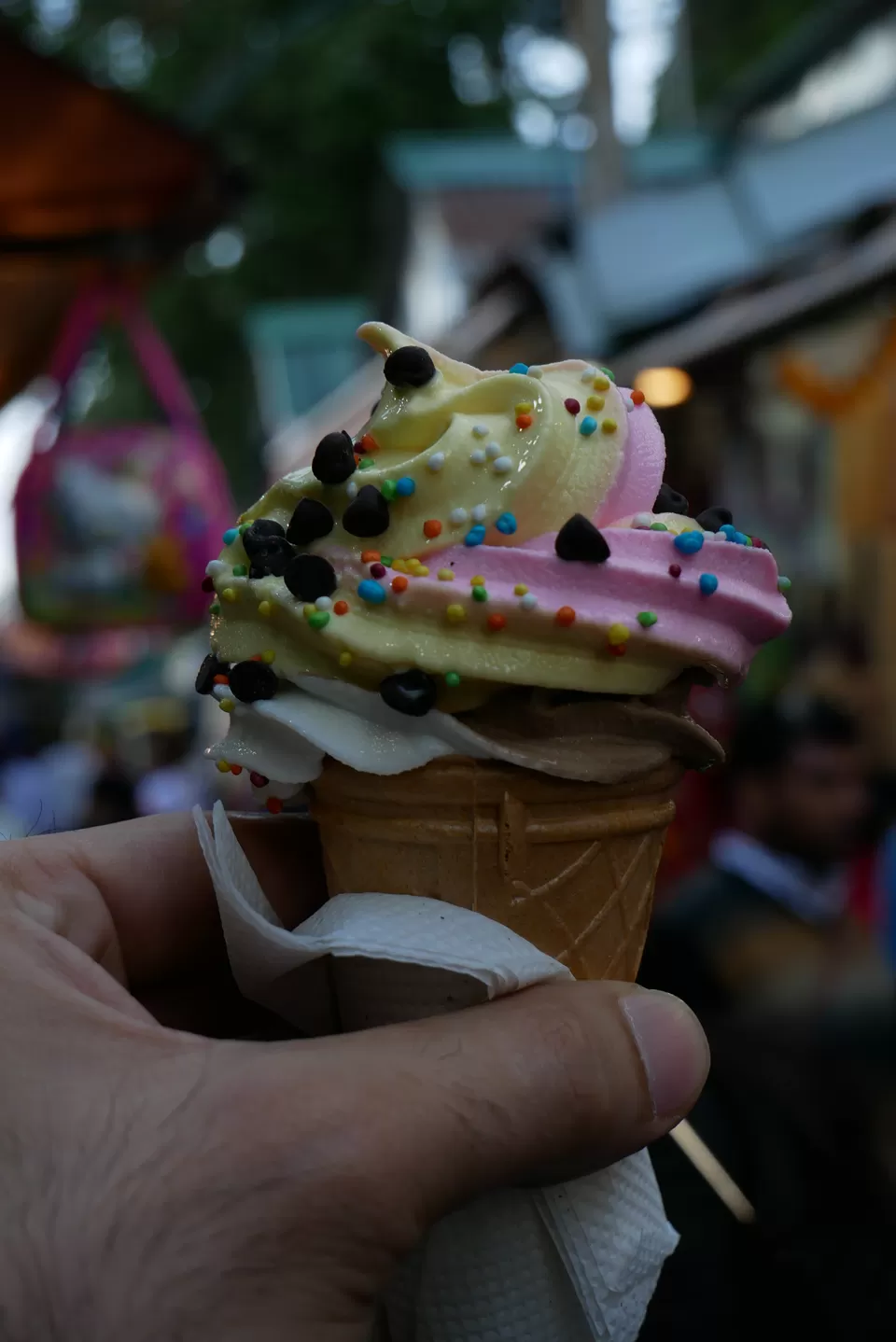 Daikund Peak
First thing first, if you wish to cover maximum places around Dalhousie in a single day then you must hire a cab or self-drive.
How about one day you get up and say to yourself "You know what? Let's do it". That will be the day you start climbing mountains in your life (quite literally).
No, I wasn't procrastinating here and I feel there is no space for travel in the To-Do list of Procrastination. Therefore, we jumped off from our comfort zone and landed ourselves to an amazing view, which is popularly known as Daikund Peak.
It is 15 kms from Gandhi Chowk and can be easily covered by a cab. But one has to trek for 2.5 kms in order to reach the peak. The journey towards the peak is full of adventure with picturesque landscapes and innumerable stories about this hidden gem.
Pro tip - Try to trek early morning/evening and witness the magical sunrise/sunset from the peak.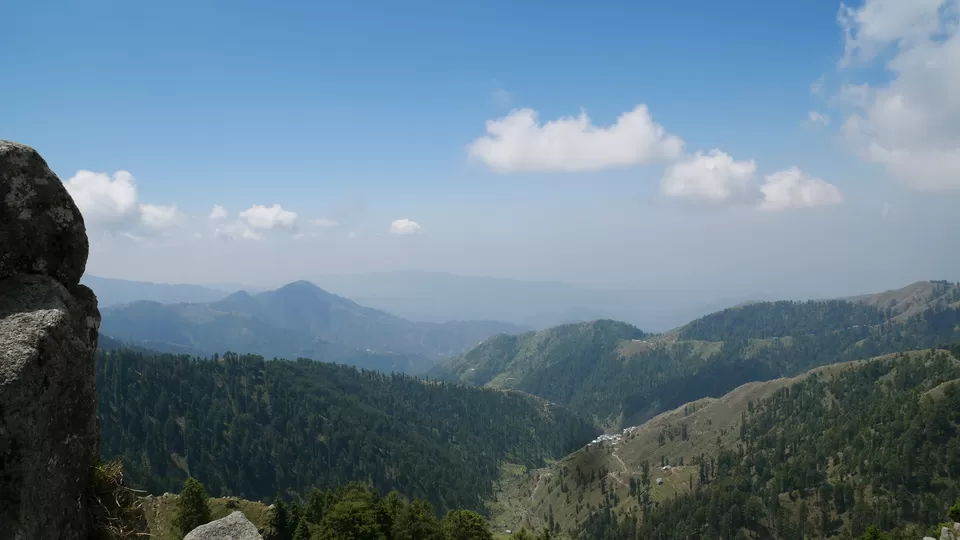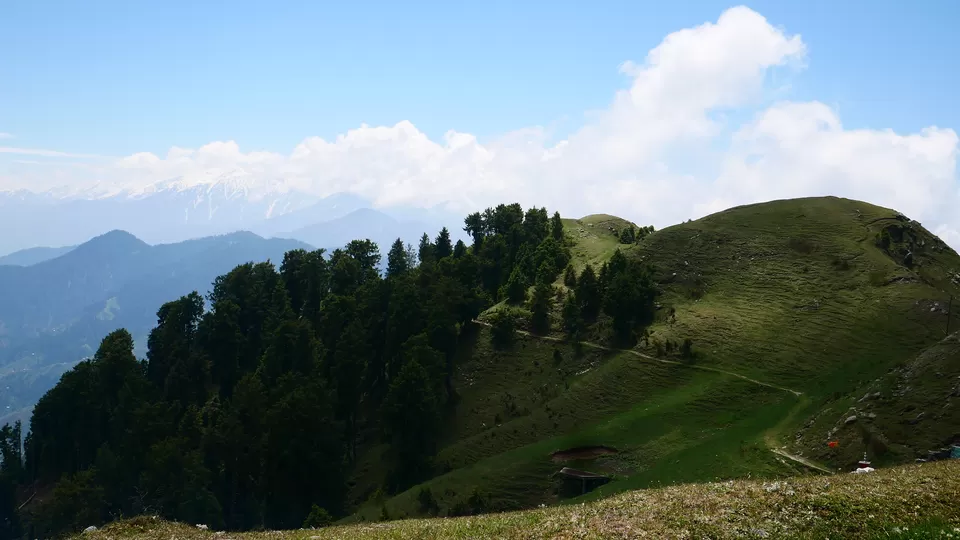 KHAJJIAR - The mini Switzerland of India is more or less a large picnic spot for the tourists who visit Dalhousie, Himachal Pradesh. One can easily chill here for a day, get themselves indulged in "adventurous" activities, play around, click & get clicked, take a stroll around the lake and grab some food from the local eating joints. A plate of chicken and rice filled me and my tummy with happiness but one can easily go for vegetarian food also.
It has been well-maintained by the authorities and is one of the highlights of your trip. The distance from the main city is 21 kms (approx 30 mins).
Some of the activities you can give a shot - Paragliding, Zorbing, Horse-riding etc. Or you can simply buy a frisbee and swing it till you win it. ;)
It fulfills your desire to have a long due picnic with your fam.
Kala Top Wildlife Sanctuary
Our next stop was a wildlife sanctuary, which was more of a car ride till the main location. We unfortunately could not experience the sanctuary but definitely had pakoras and chai at the local restaurant. Oh yes, one of the attractions was Zip Lining, which is open for tourists to experience.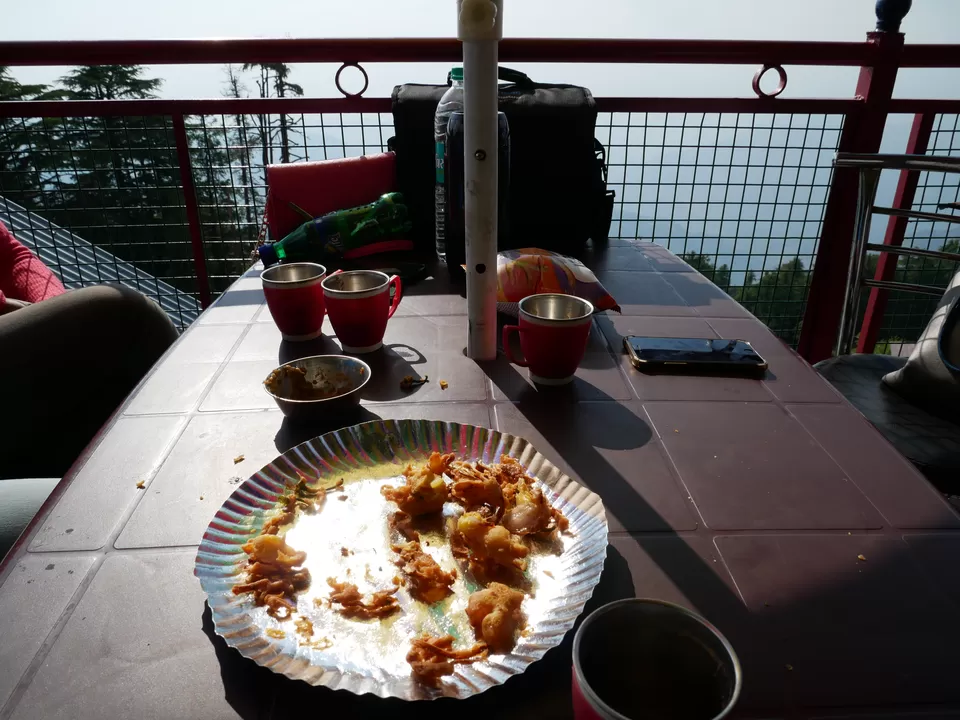 How to Plan this quick weekend getaway?
Mode of transportation
The distance of Dalhousie from Delhi is 560 kms and is an overnight journey by Volvo bus. You can board the bus from Kashmere Gate ISBT (Majnu Ka Tila) or Himachal Bhavan (Mandi House) for Rs 1200-1400 (approx.) or you can simply rent a self-drive cab and ROAD TRIP! \m/ ( Do's & Don'ts you should know about a Road Trip)
Book a self-drive car for your next road trip because having your own vehicle gives you the liberty and comfort to explore more. Thus, it would be a better option any day only if you have some experienced drivers in your squad.
Accommodation
Dalhousie being the tourist destination is simply cluttered with hotels and resorts and one can easily find accommodation even on their arrival. But in order to get that perfect room with all the desired amenities and of course, the view. One has to thoroughly research the right places, quotes and services and finally take a decision.
We booked Snow Valley Resorts which was hardly half a km away from the bus stand. The rooms were spacious, the staff was cordial, view from the room was epic and guess what? It is 10 mins walking distance from Mall Road.
They even have alleys which are hypnotic and it gets mandatory to get clicked. :D
Also, in order to travel intra-city, it is recommended to have your own vehicle for seamless transit.
Budget
The biggest question of all. What should be the budget? We generally look forward to a delightful experience on a shoestring budget. Therefore, it is recommended to first research about the place, check prices online and customize your own itinerary and budget.
The total budget for 2 days/1 night would be in between Rs 4000 - Rs 5000 per person. But you can reiterate by making changes in the plan and the list of items in the expenditure section.
Remember, a successful trip is not about how much money you spend on your experience but the memories you make with those experiences.
To know more about such experiences, connect with The Pahadi Lad and let's empower the fellow travelers and create travel stories.