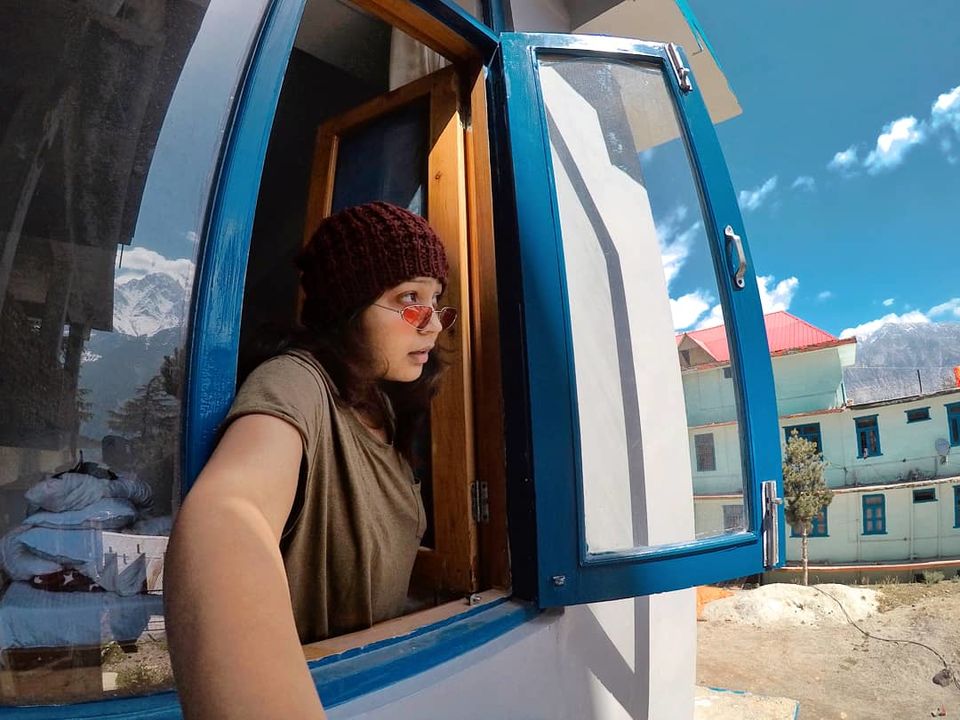 Inside us, there is something that has no name. That something is what we are. I left for an extremely unplanned trip to visit different districts in Himachal Pradesh, India.I spent two nights in this beautiful headquarters of the district Kinnaur called Reckong Peo (rest of the time I was just traveling in HRTC buses, brushing from place to place). I absolutely fell in love with this small little place filled with amazing people and views to die for. These past few days have been pretty hectic and I've hardly slept, but I absolutely loved the experience. I did certain things that I always wanted to do but never could. Sometimes because of my own apprehensions and other times simply because I convinced myself to not take up the trouble of getting out of my comfort zone. Since past few months I've figured out how much traveling solo means to me. How important it is in general for each one of us. Having this full responsibility of yourself is uncanny but when you're doing it, you'll realise how precious it is. It's where you feel you can do anything, go absolutely anywhere and make conscious decisions for yourself outside the four walls you live in (extra points if you're out of the network zone). This feeling is unmatchable. This feeling has so much depth and meaning to it to be described accurately in words. Reckong Peo, is hands down one of my favourite places in recent times.
I started my trip from Delhi. I took an overnight bus from Majnu-Ka-Tilla to Shimla. After being on the road for approximately 345KMs, I reached Shimla. After asking for the bus timings for Reckong Peo, I went back to my stay for the night. The buses usually leave early in the morning between 5-6AM. Had a quick bite, went to my hotel, got freshened up and took a quick nap. Later in the evening I went out on foot exploring the city, clicking pictures and ended up having dinner in Wake and Bake Café. Came back to my hotel and completed my sleep.
Tip: Make sure to book your accommodation near the bus stand as you'll have to catch an early morning bus and it'll get difficult to reach the stand on time in case you're far.
Accommodation: Sam Villa, Kanlong, Shimla Rs.700
Transport: Delhi to Shimla HRTC Rs.44o
(Deluxe buses available too on RedBus)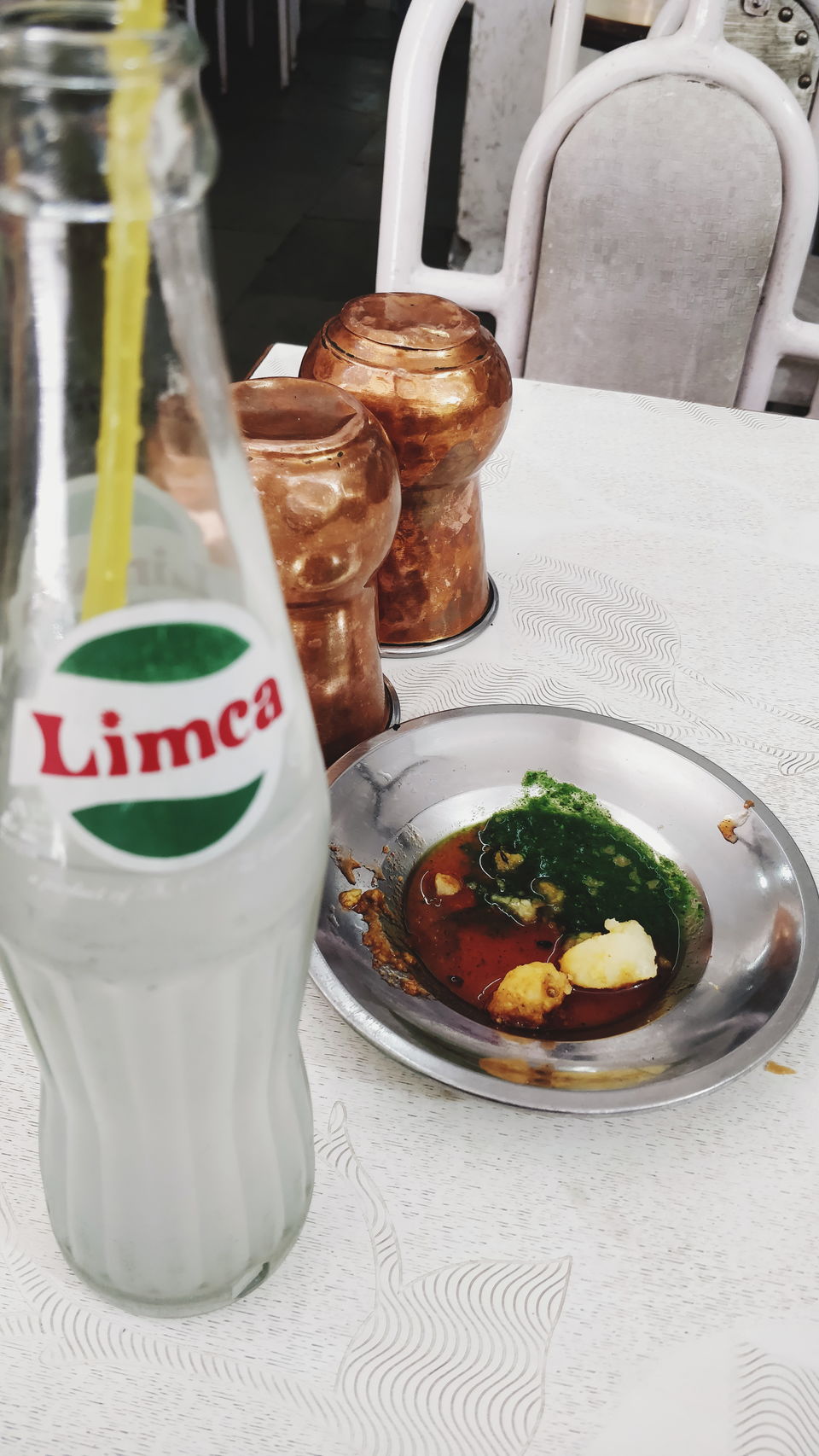 I took an early morning bus from Shimla to Reckong Peo. The bus left at around 5 in the morning and it was approximately a seven hour journey covering about 225KMs. As uncomfortable as it may sound, HRTC buses are safe and decently maintained. It's the best way to travel on the hills. I reached Peo around 3 in the evening and checked into my hotel.
Accommodation: Alpine Nest Hotel Rs.2560 for 2 nights (breakfast included)
Transportation: HRTC bus Rs.321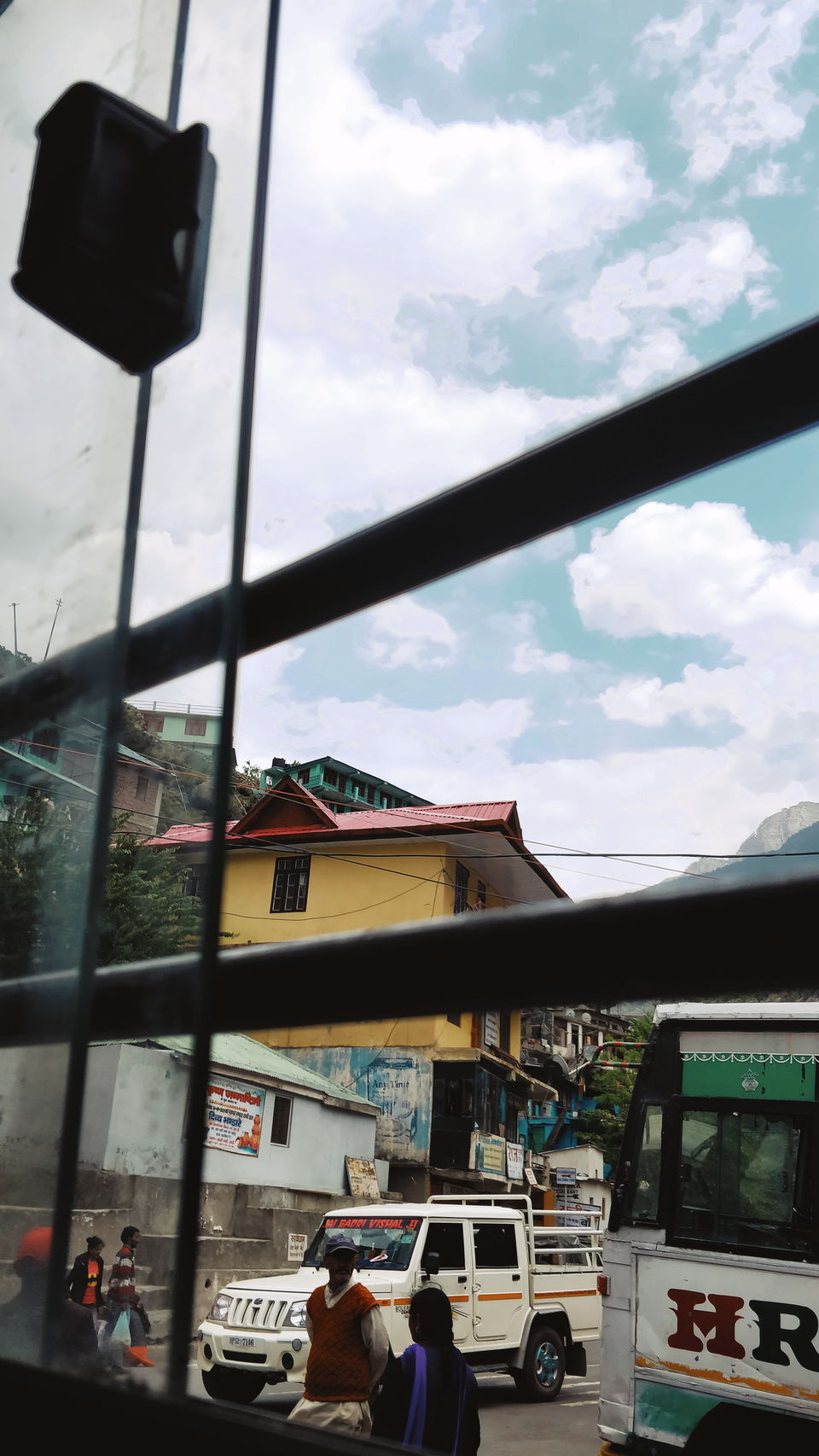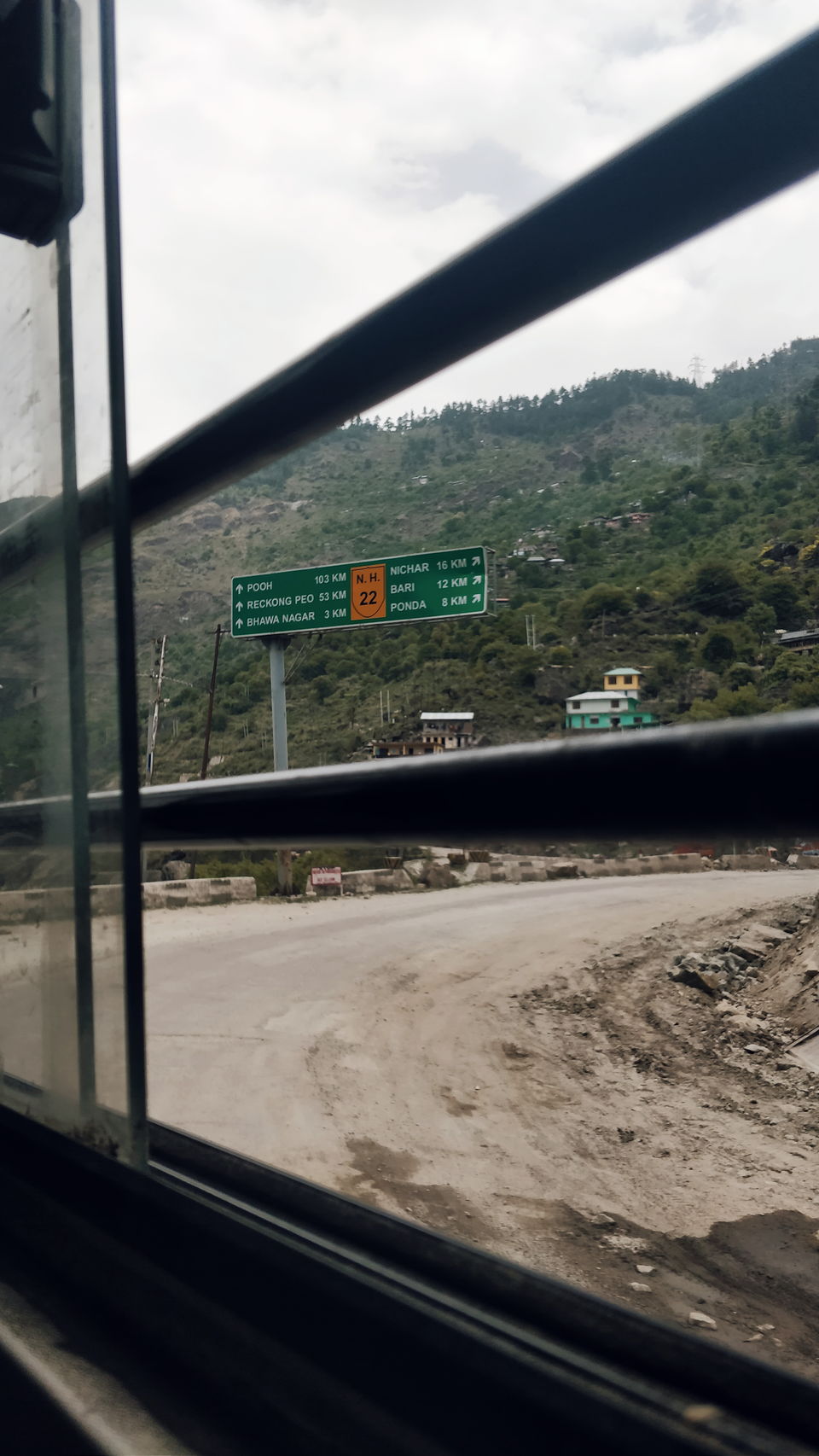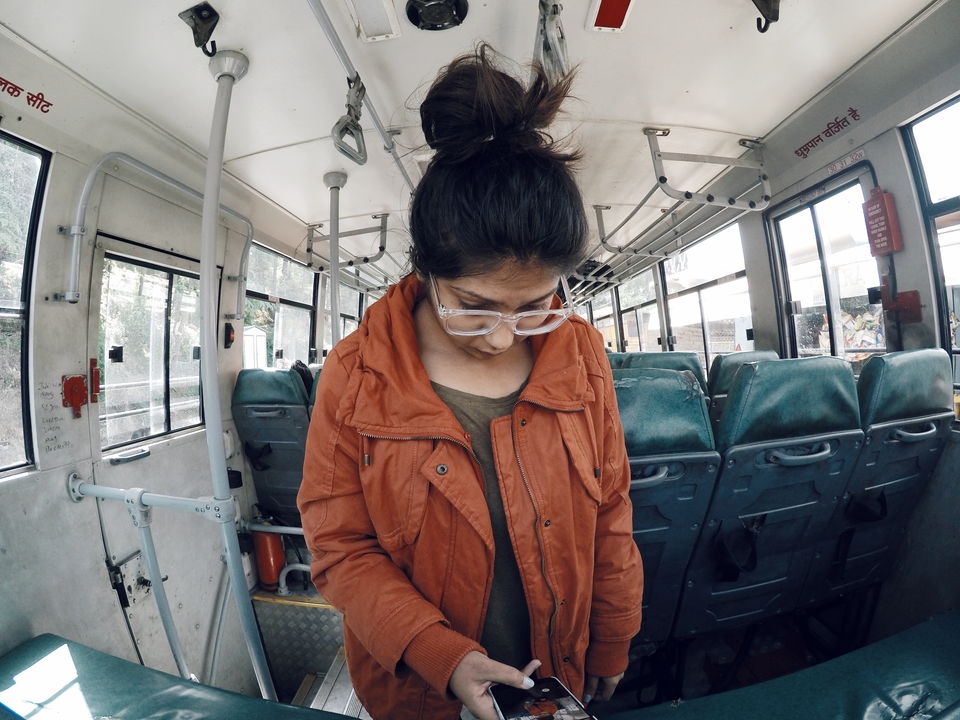 Day 3 And 4 both were spent chilling in the room and exploring this little place. It's one of my favourite place in Himachal to unwind. I soaked in all the chilly winds and mountains filled with snow.
Also it started raining on my last day there and it was dry on one patch of the road and five steps apart it was raining heavily.
Accommodation: Alpine Nest Hotel Rs.2560 for 2 nights (breakfast included)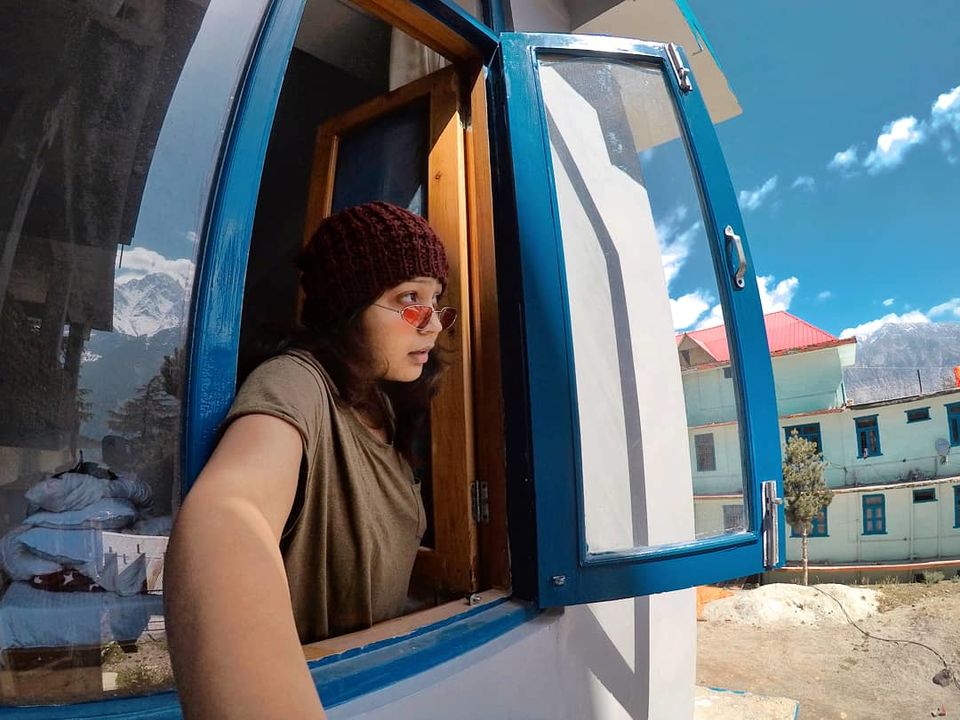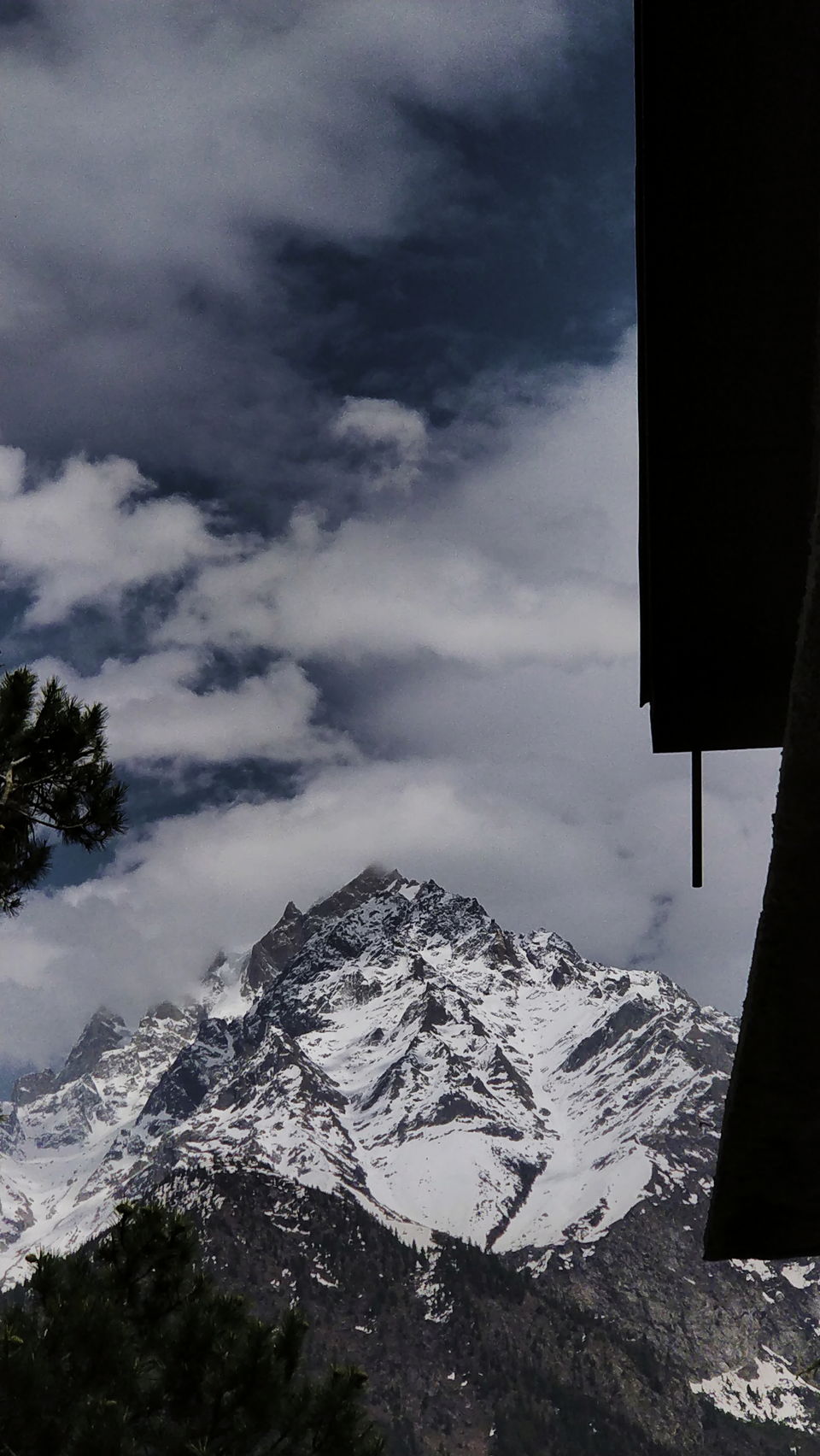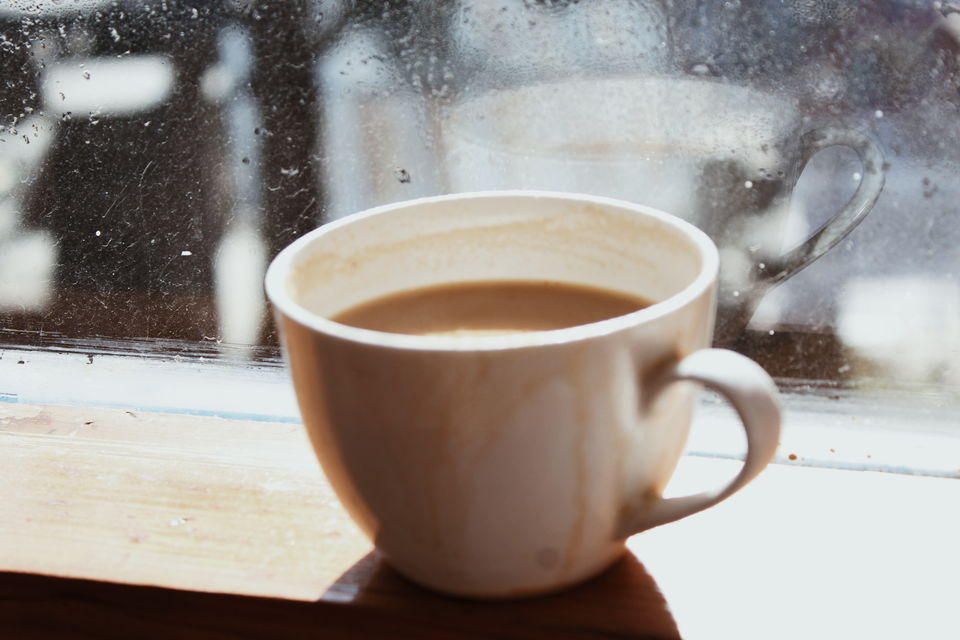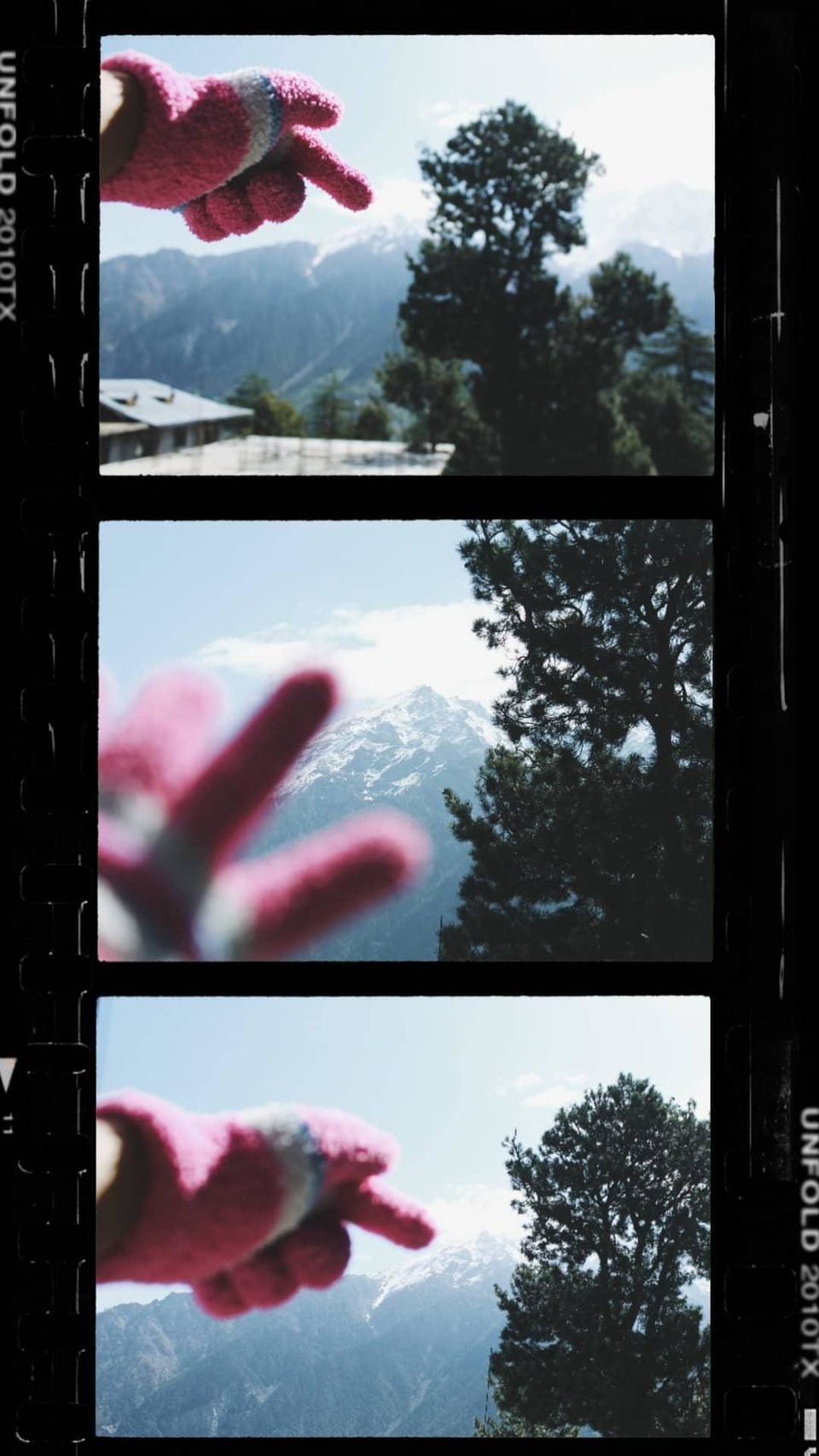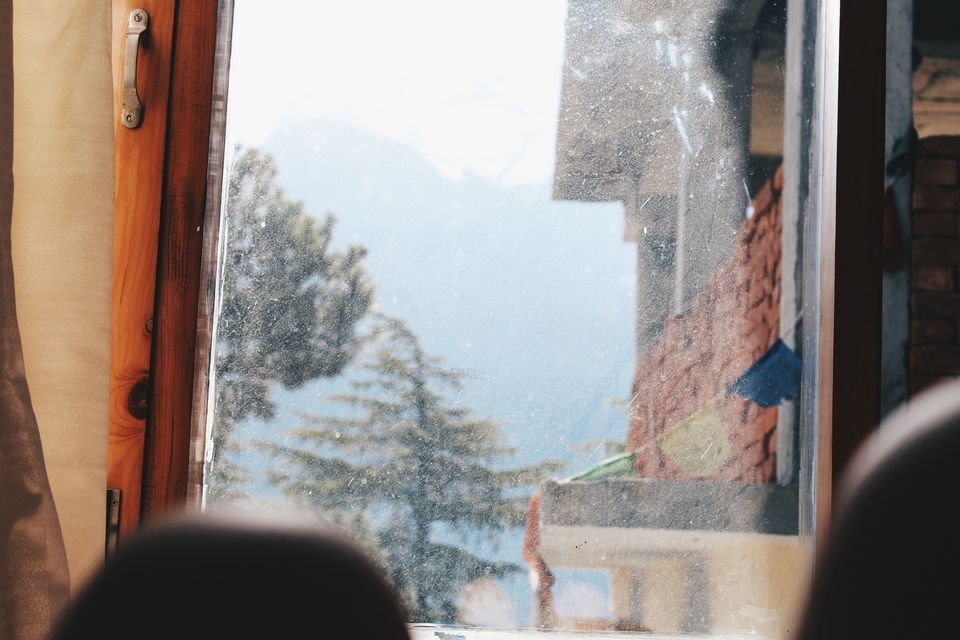 On day 5 I started my day very early. I woke up around 2:30AM and packed all my stuff. Got ready and reached the bus stand to catch a 4AM bus. I reached back to Shimla bus stand at around 1:45PM and rushed to catch another bus till Kalka Railway station which was another 3 hour bus ride. My train was around 5:45PM and I was luckily able to catch the train.
Transportation: HRTC bus Reckong Peo to Shimla Rs.321
HRTC bus Shimla to Kalka railway station Rs.160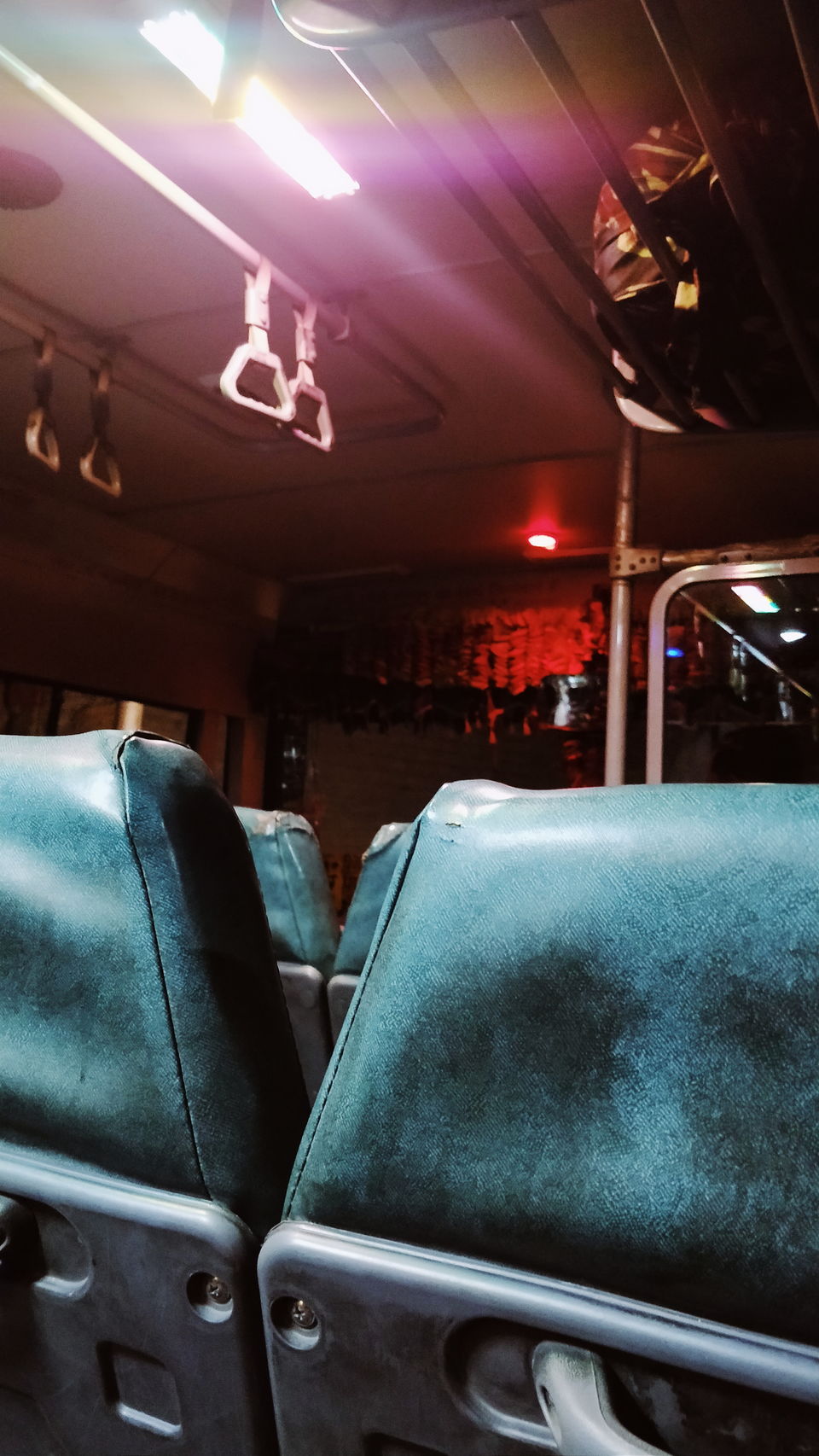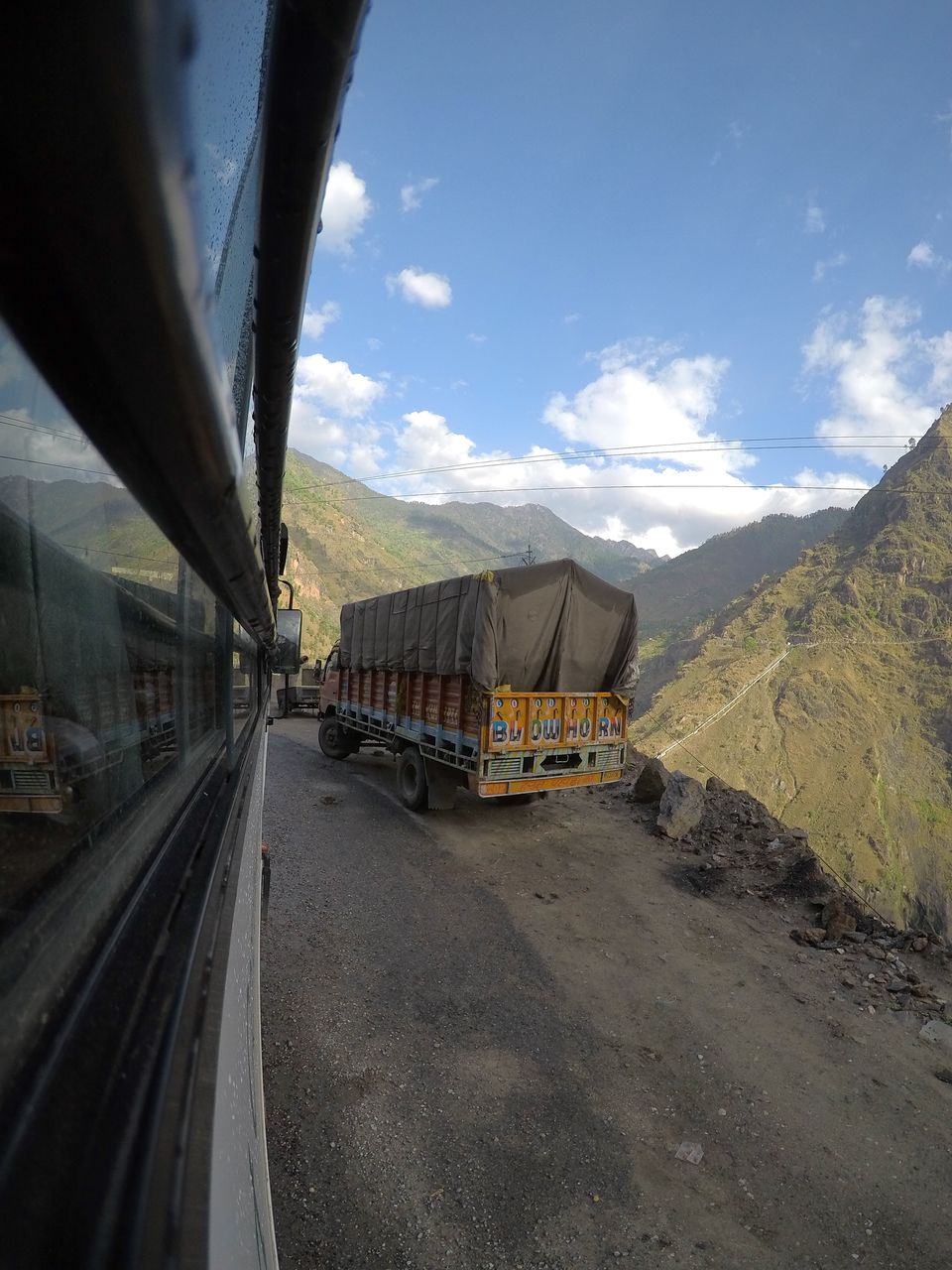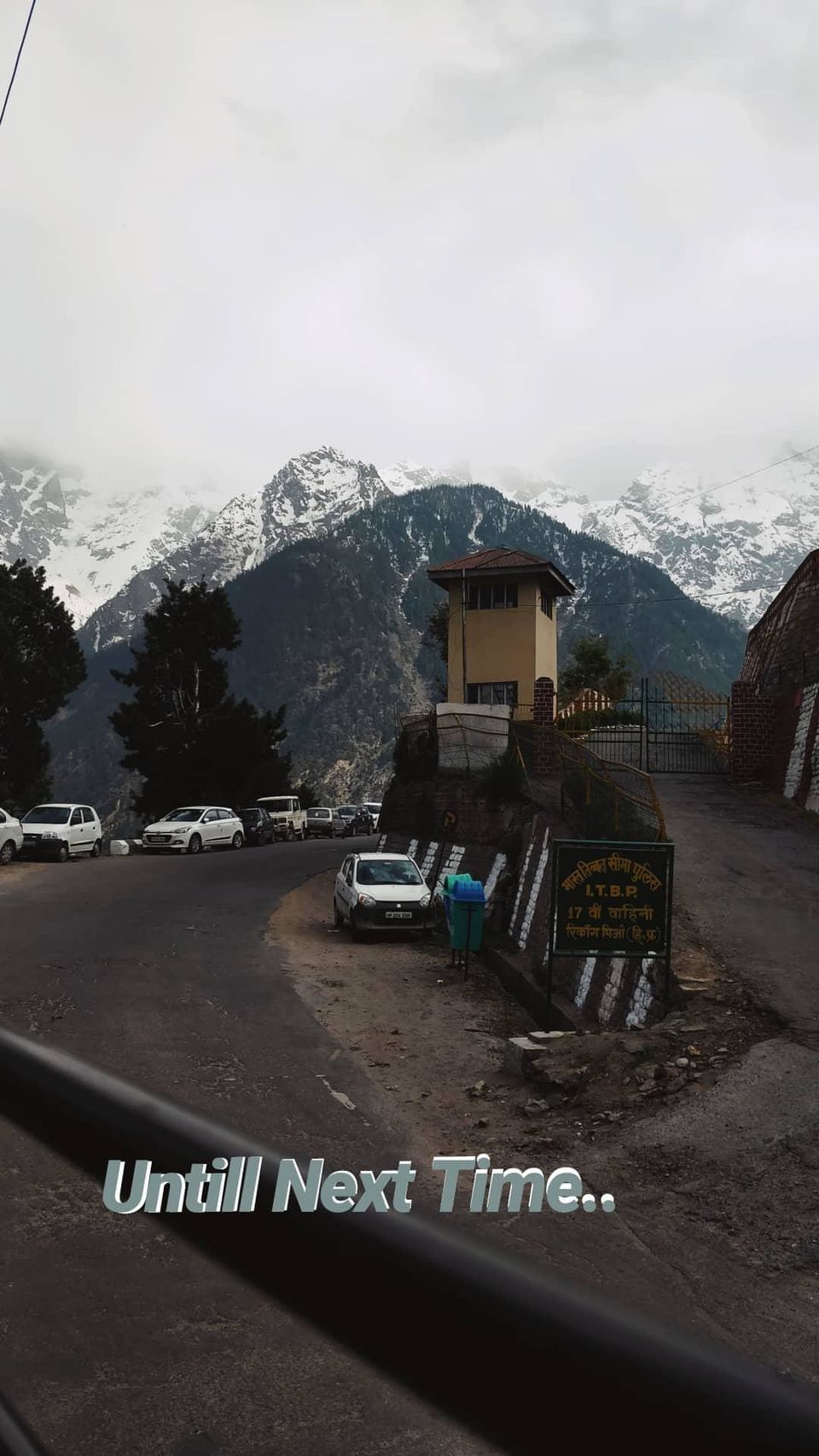 And for all those being apprehensive about traveling in local buses, there's nothing more safer than them. Both the driver and the conductor are very helpful and I'm not saying this with just one ride, I was going from place to place in these HRTC buses only. I boarded a bus at 4 in the morning too and it wasn't unsafe at all. In my experience, most of it is in you, the fear. I felt shit scared reaching the bus stand at 3:30 in the morning waiting for my bus while the whole stand is pitch dark and empty. I had a talk with myself about how stupid I am to be stuck in an uncomfortable situation like this and why the hell am I supposed to do it anyway, but it worked out. I saw an amazing sunrise, I witnessed all the shades of the sky, met a lot of locals, stopped by at different dhabas that I wouldn't go to otherwise and had some amazing food and of course saved a lot of money & time. It became all worth it which is why I didn't let the fear take over. Traveling in HRTC buses is the best way to travel on hills when on a budget without compromising your safety!!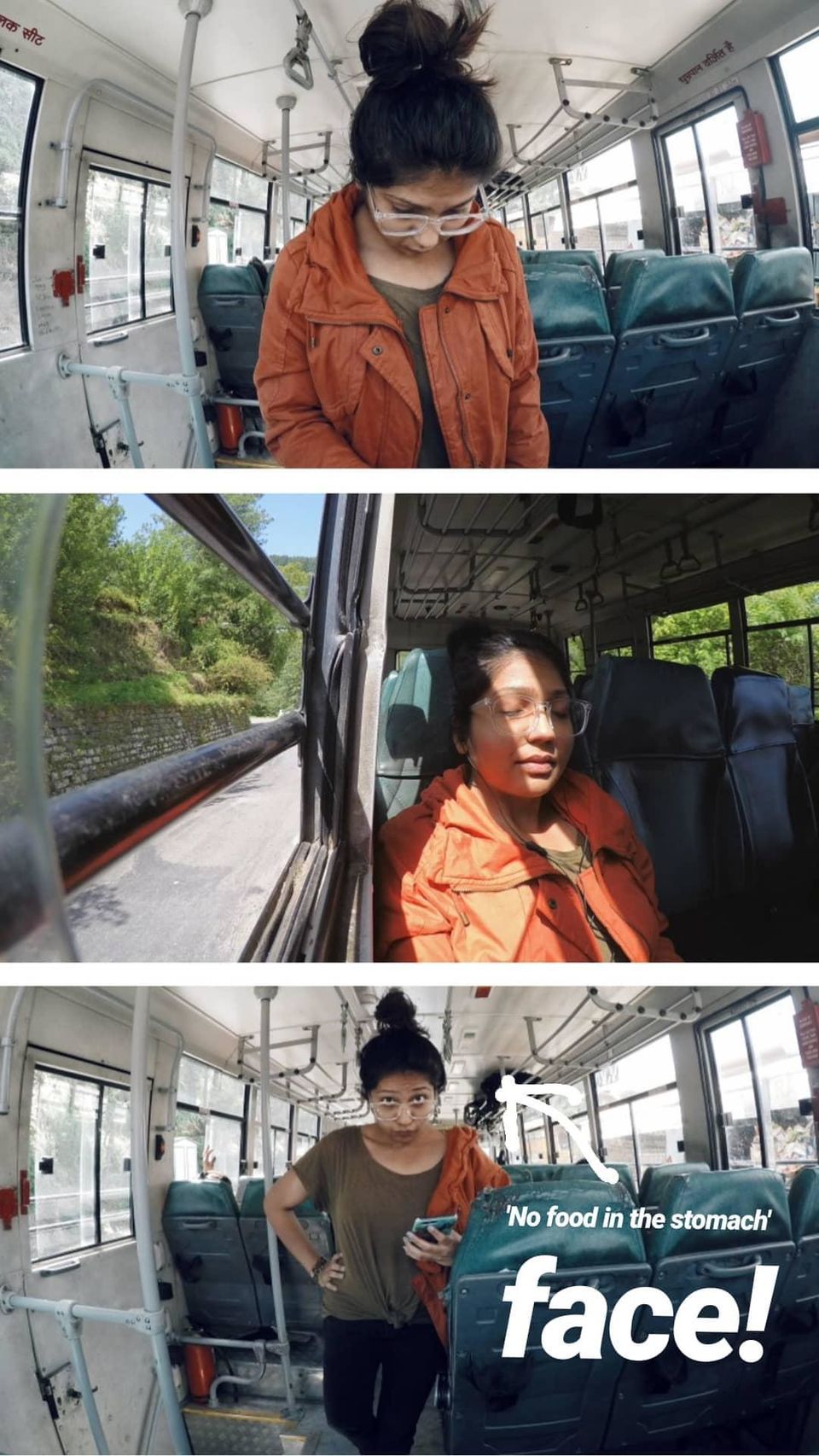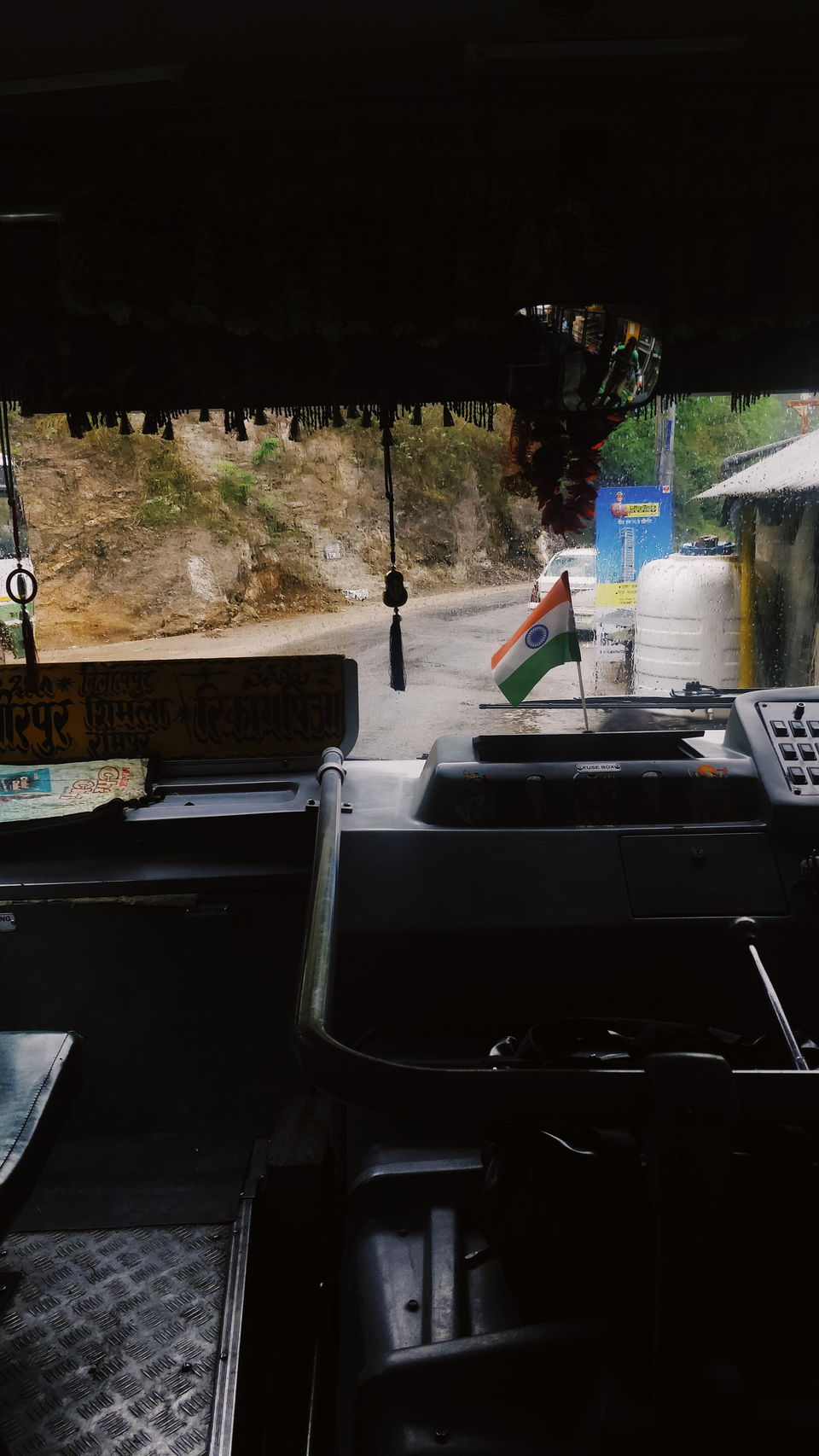 Frequent Searches Leading To This Page:-
delhi to reckong peo bus, delhi to reckong peo bus timing, delhi to reckong peo distance, delhi to reckong peo bus timings, reckong peo bus stand