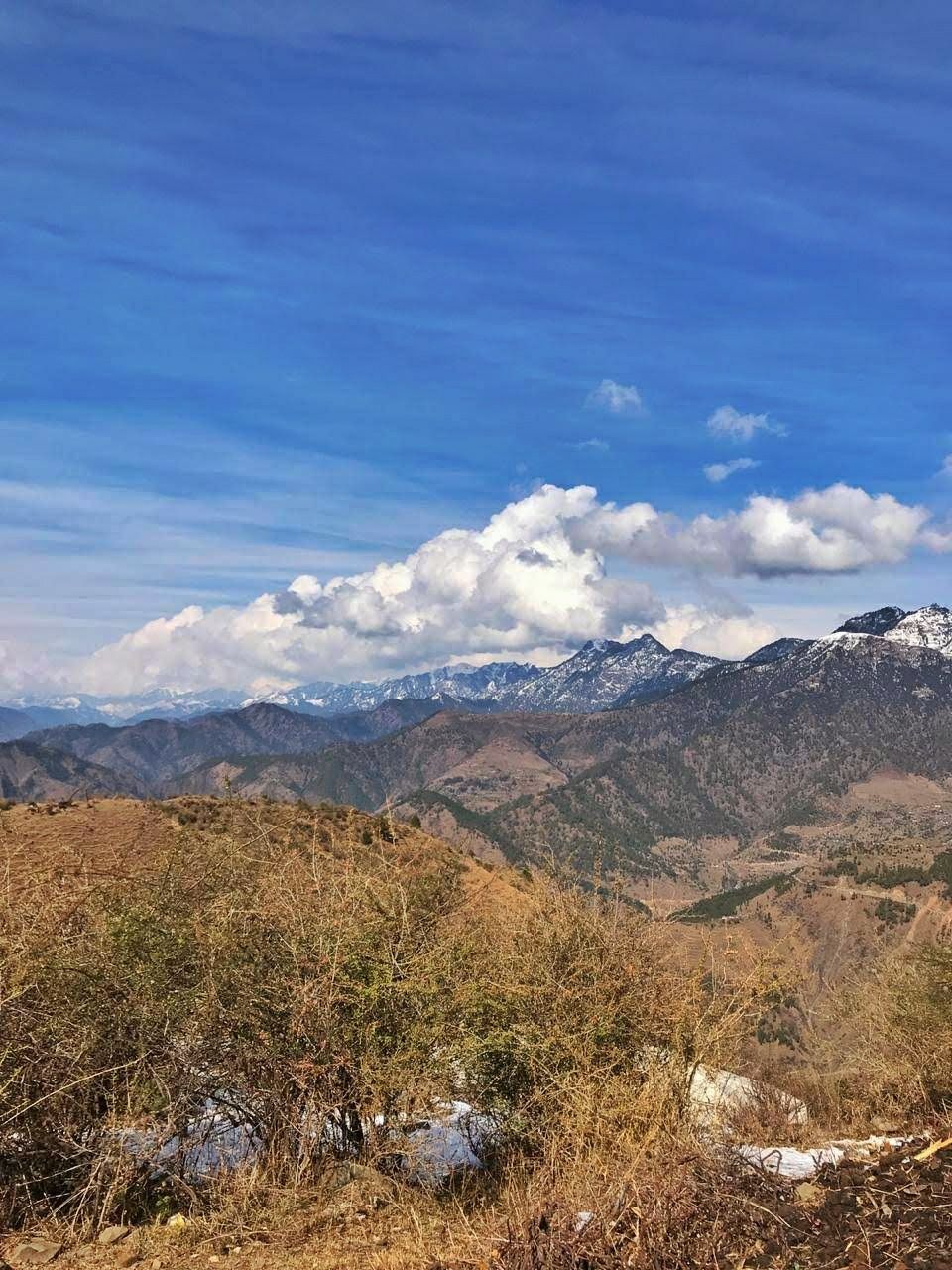 If life gets "SNOWY", you wear ice skating boots and skate on it but in my case I trekked.
It was the month of January, when I realised that I need to go on a trip. No wonder, such realisations tend to happen every week or every day. If there is something I could do with my life, that definitely would be to travel each and everyday. I decided that this time I need to travel "Solo". No wonder how broke I was, just 2 days before the trip I decided that I am going to the trip and had no idea how. I packed my bags and went to Patiala ( my home town ) where there was this hub taking a group of people to Parashar Lake. I could not have been more excited. My first ever solo trip with a set of complete strangers was chilling just like the snow capped mountains.
As I reached Patiala, I had to take a bus from the nearest stop to Parashar Lake and join other people. I was least interested in people as this was my Solo trip. Our bus departed from Patiala around 9:00 pm and we travelled overnight. I could not sleep the whole night thinking I was going to see snow the other day. I felt insanely lucky to have been travelling with amazing set of fellow travelers. We chit chat the whole night, discussing different things and experienced the vivacious views even at night.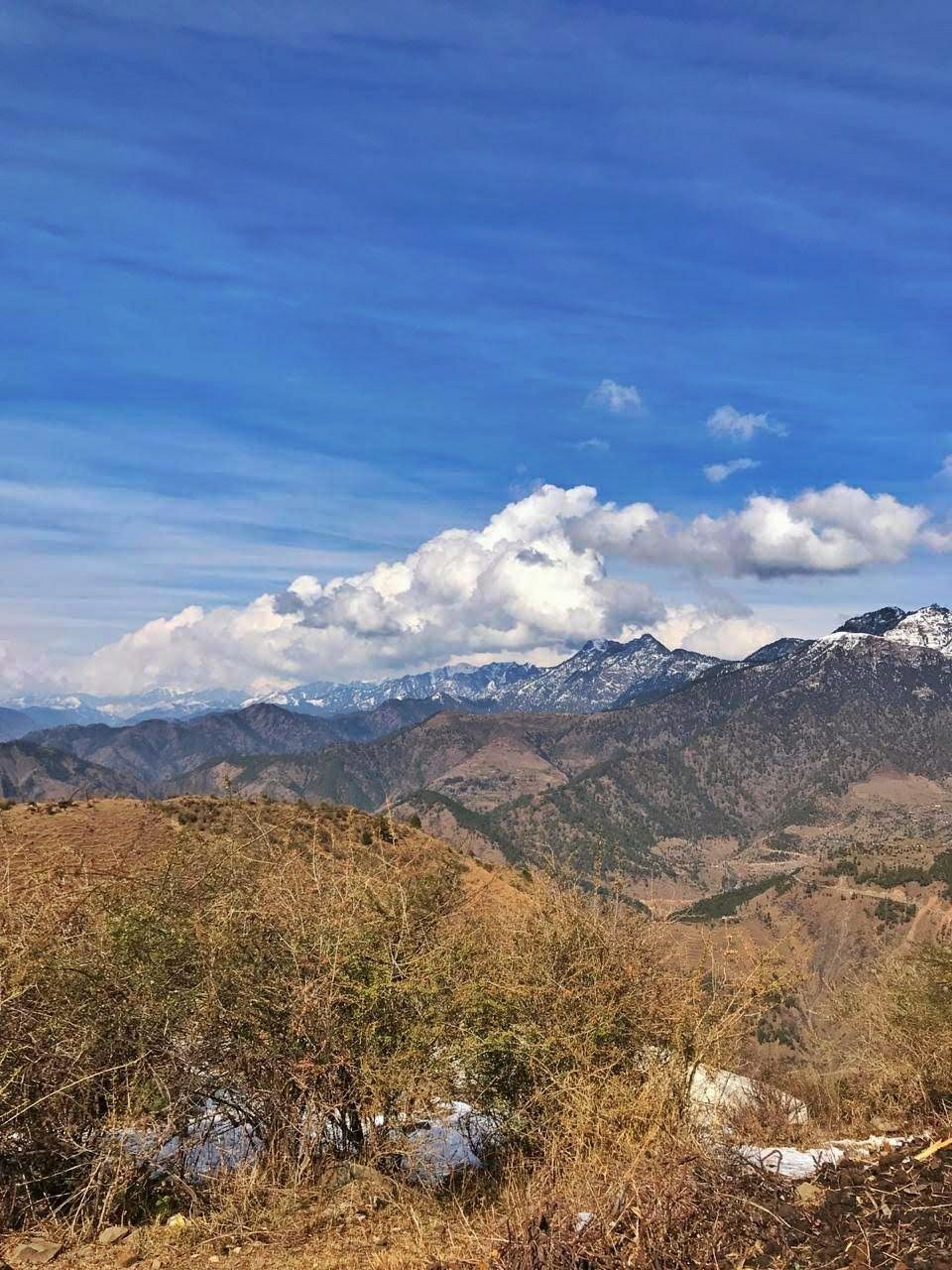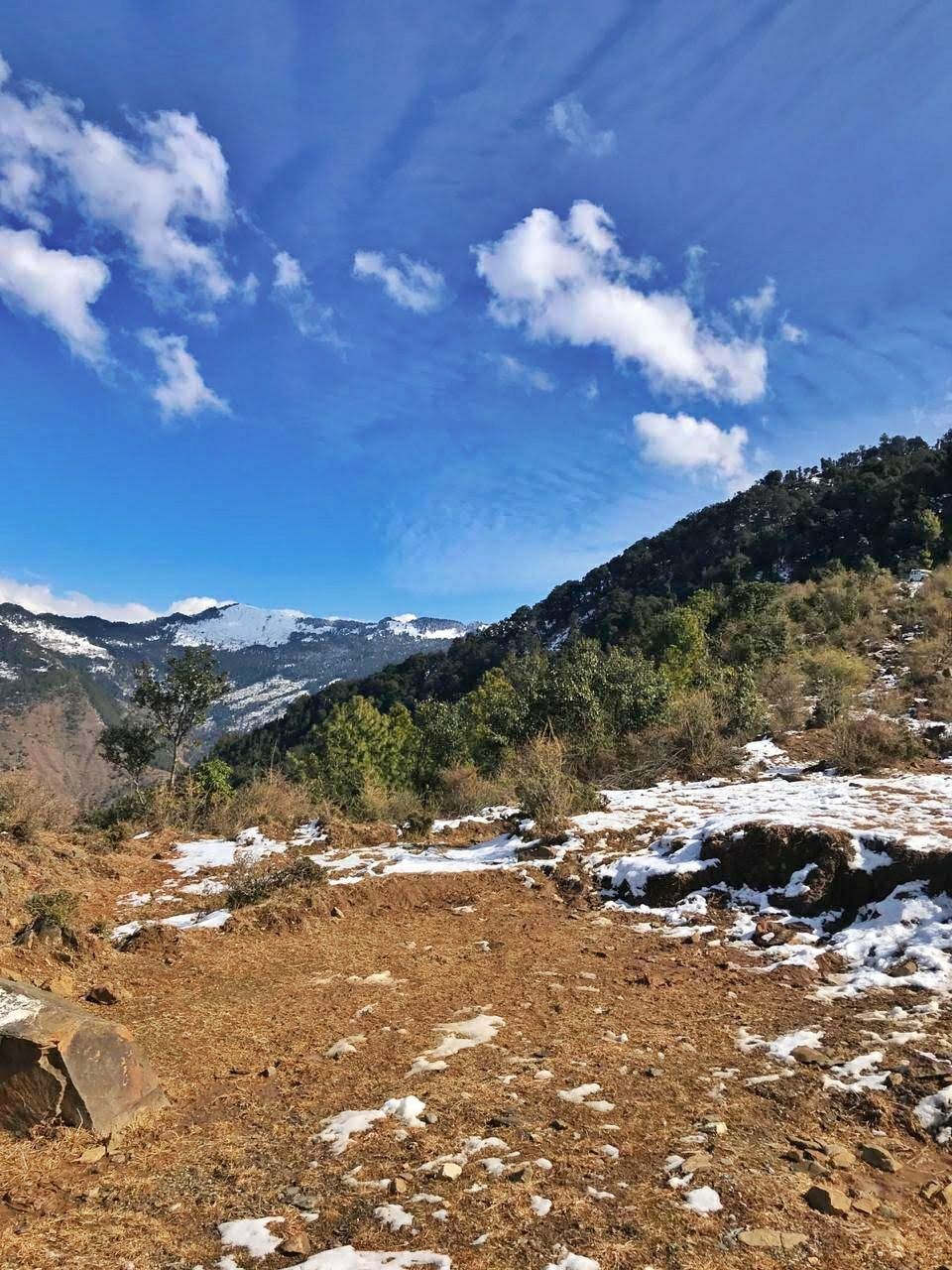 Next morning we reached a Hotel in Mandi which was our pit stop. We refreshed ourselves with a cup of tea accompanying amazing view and a cold breeze. As soon as we had our breakfast, we were all set and excited for a amazing trek ahead. We packed our trek bags and reached the spot, from where we began our trek to Parashar Lake around 11:00 am.
It was quite a serene place with a little snow spread around. We all began our trek. On my way I got to know the life of locals as it's extremely tough and hard for being deprived of even basic necessities.
As we were trekking and trekking, I was interacting and talking with more and more people. That was the best part as everyone had stories to tell except some.
Then around 3, packed lunch was served to everyone. But we decided to consume it later and trek more instead as half of the day had already passed and we had so much to cover. Around 6 we were halfway there. We saw a beautiful cute shop covered with snow, serving hot sizzling Maggie with chai and bonfire and undoubtedly the best view one could ever ask for. We sat there for while and let the soft vibes of bonfire comfort us. And to my surprise, I played with dogs too because dogs are one thing I am afraid of.
The trek was harder than I thought it to be. By the time we were trekking, I realised my shoes began to tear apart. It was becoming more and more cold with the time passing and sun was almost ready to set in lap of nature. As sun was passing we could barely see anything. We were almost lost. Everyone was split and even some people reached the campsite already.
While trekking, I even got slipped alot of times. Funny part was, it was really fun initially but I got hurt to. It was shivering cold and snow had started to become ice. It's really tough to trek on ice and really difficult to make grip on surface especially when your socks are wet and shoes are almost torn apart. I was only left with 2 more people and we were just trekking and could barely see anything. It was all dark and almost everyone's phone battery had gone and we had no flashlights to use. It was becoming risky and risky with the time passing but we anyhow managed and got to the campsite by 9. Reaching there we saw, that camps got destroyed by heavy snow and all that we had was 1 room. So now, 15 people will have to sleep in that one room. It sounded strange but it was fun eventually.
We all sat and chit chated for while. We had hot yummy maggie in shivering cold weather. We took our bottles to the camp site and by the time we reached campsites, water in the bottles was frozen and it became ice. While the time we were having maggi, we started to play truth and dare and through that we even got to know each other better. We even consumed a bit of alcohol and we all were a little high. We enjoyed the snow fall outside and got back to our beds and slept for a while, as we all were really really tired.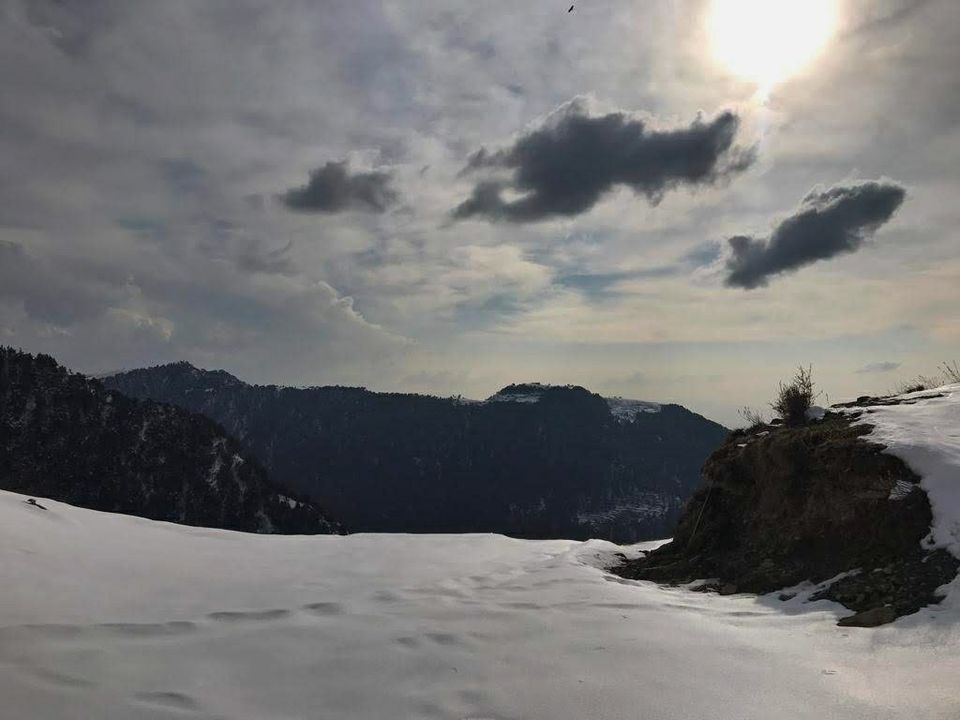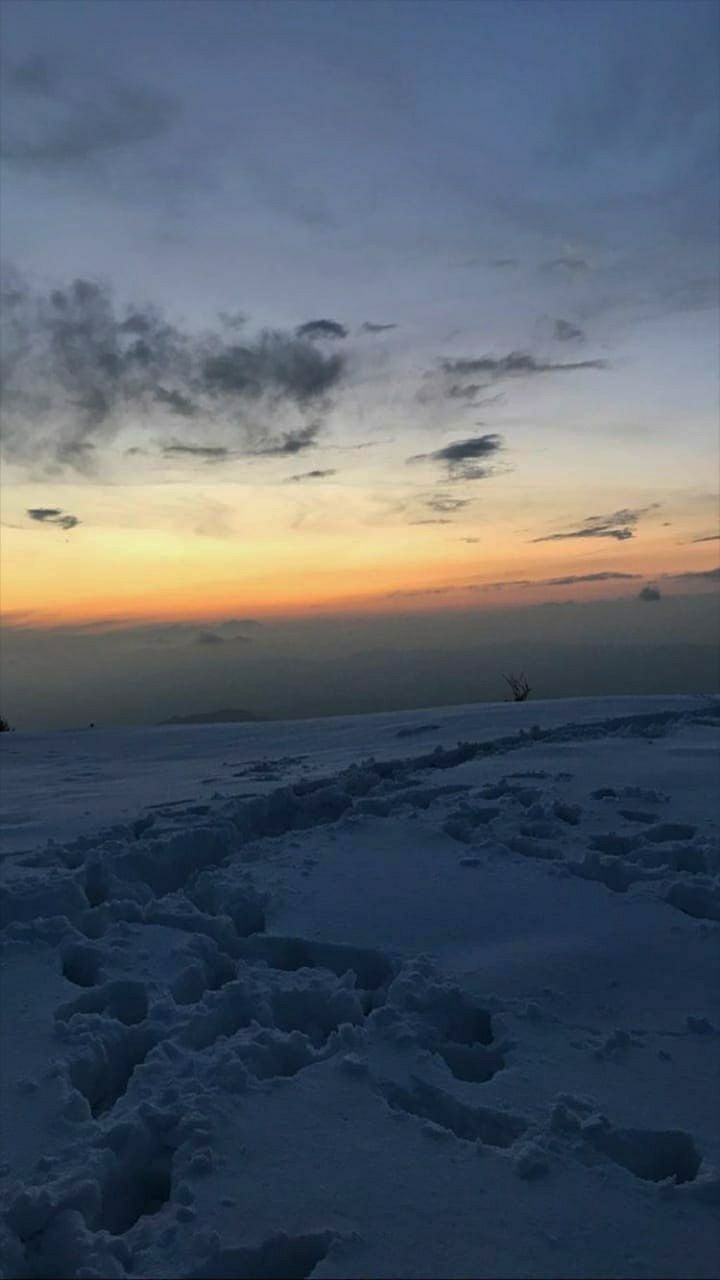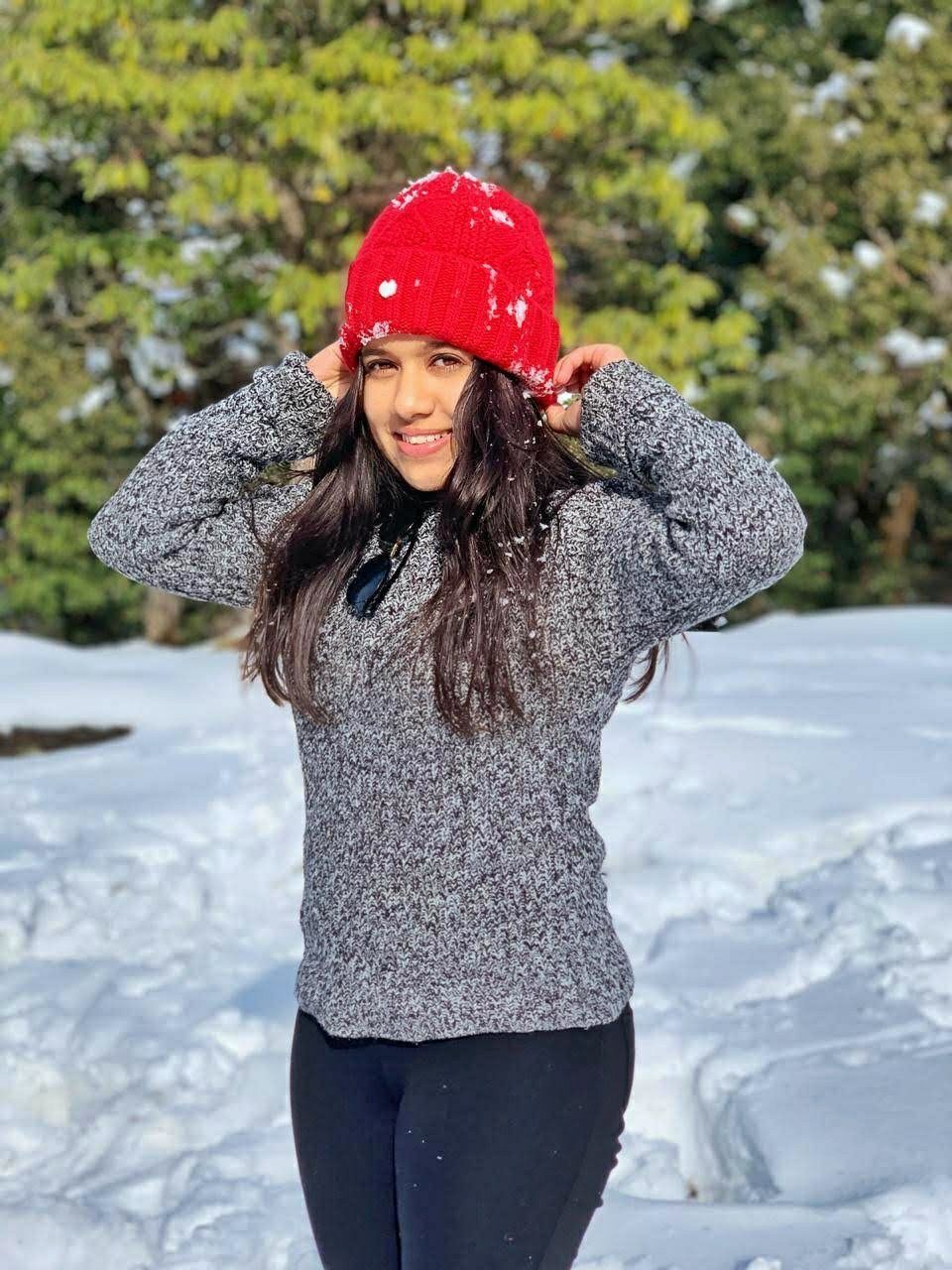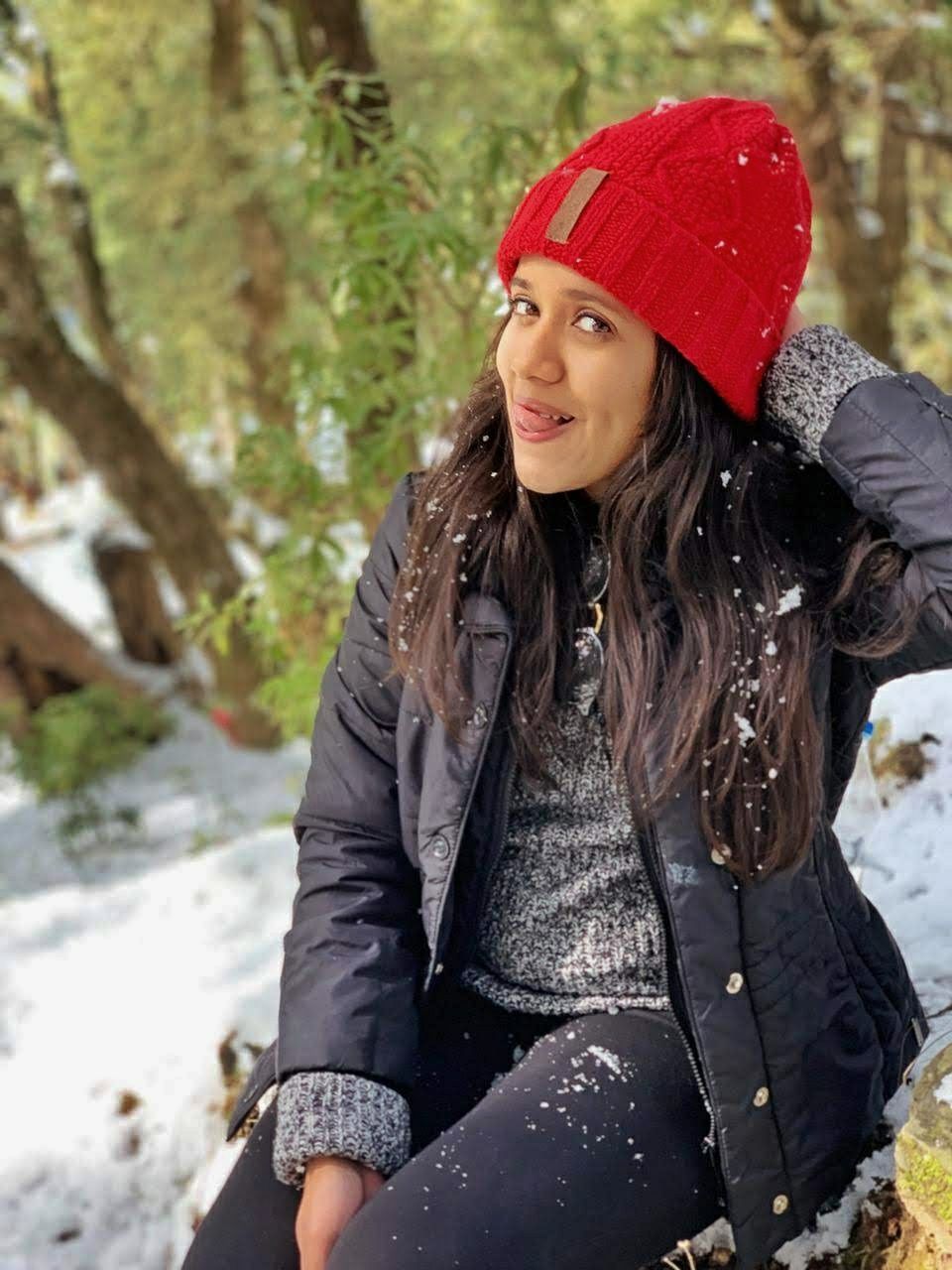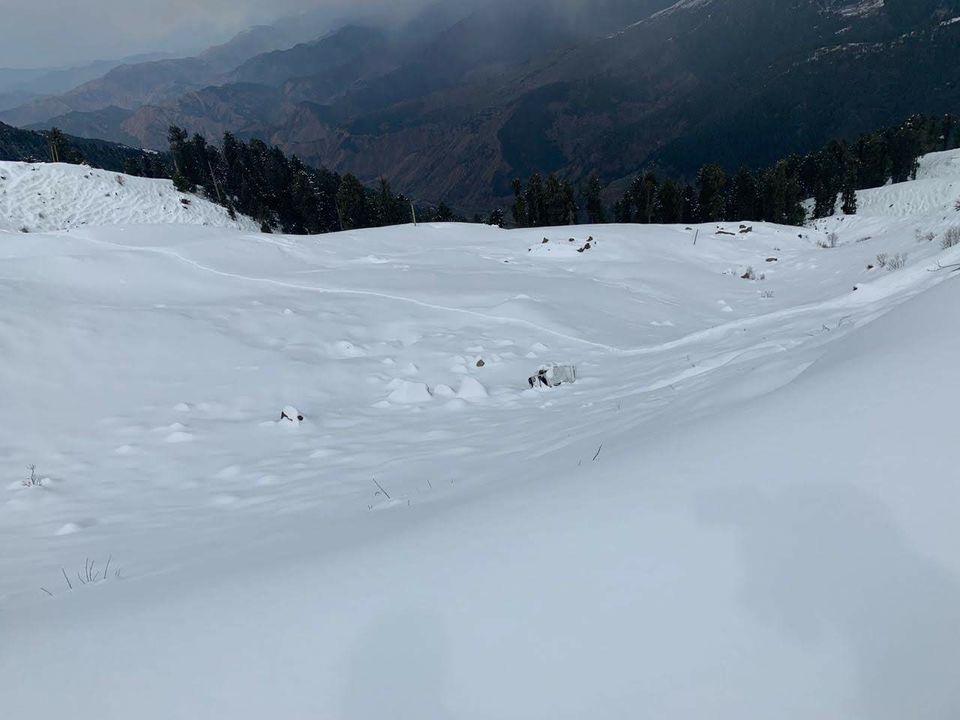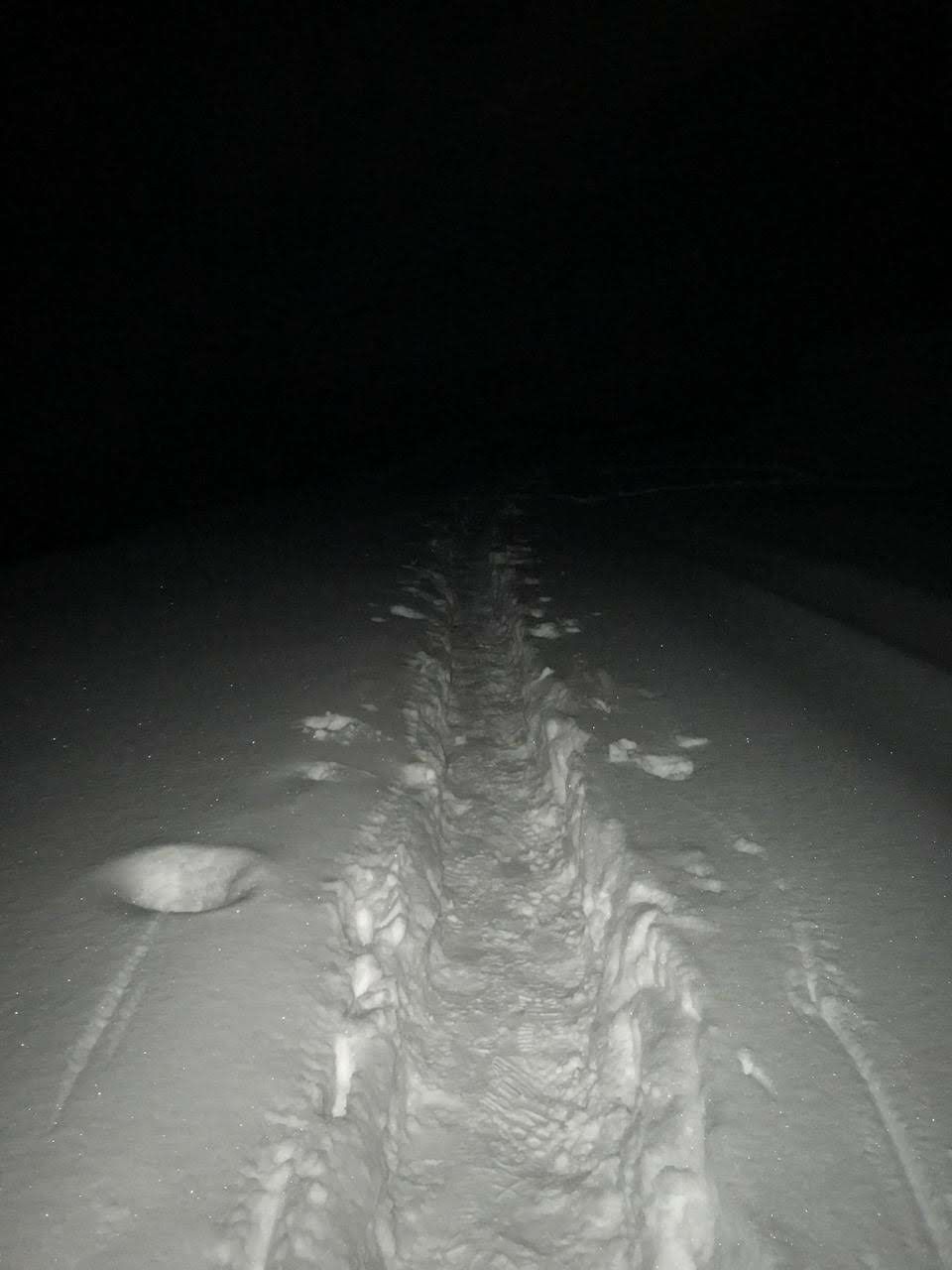 I woke up to a beautiful morning, not really willing to get out of my sleeping bag. I gathered all my courage and got ready for the next day. Consumed some chai and garam garam paranthe and we were all set to trek back again. We went to enjoy scenic view down there and visited parasher temple and parasher lake. Lake was frozen due to heavy snowfall and really low temperature. After sitting there for while we started to trek back again to the point where we started from. This time we decided to trek by the road instead of trekking between mountains. So in this trip, I experienced and I enjoyed both. Although trekking by road was not really tough as compared to mountains and we reached quite early. By 3 we reached to the point, we started our trek from and took our bus to reach Mandi.
By 6 we reached down in Mandi, to enjoy beautiful yet pleasing markets of Mandi. We roam in the streets of Mandi and had yummyy pizzaaa at nearby dominos. And the trip was over here. We took our bus and started our journey for way back to Patiala. I sat in the bus and relaxed and thought all the fun I had during the entire trips. This is how my life goes, being candid everytime.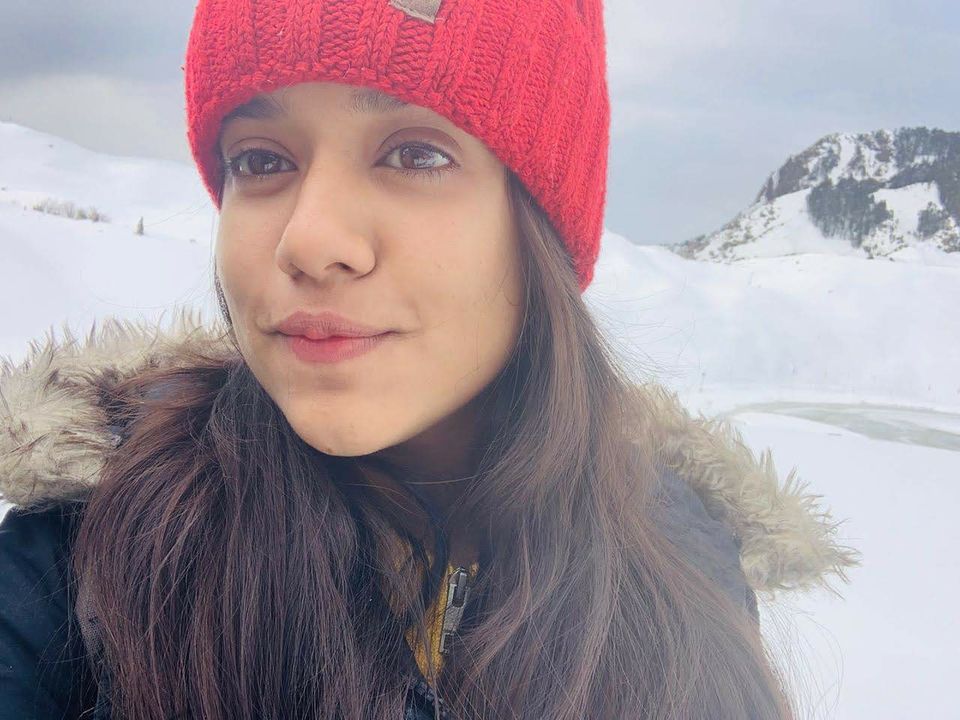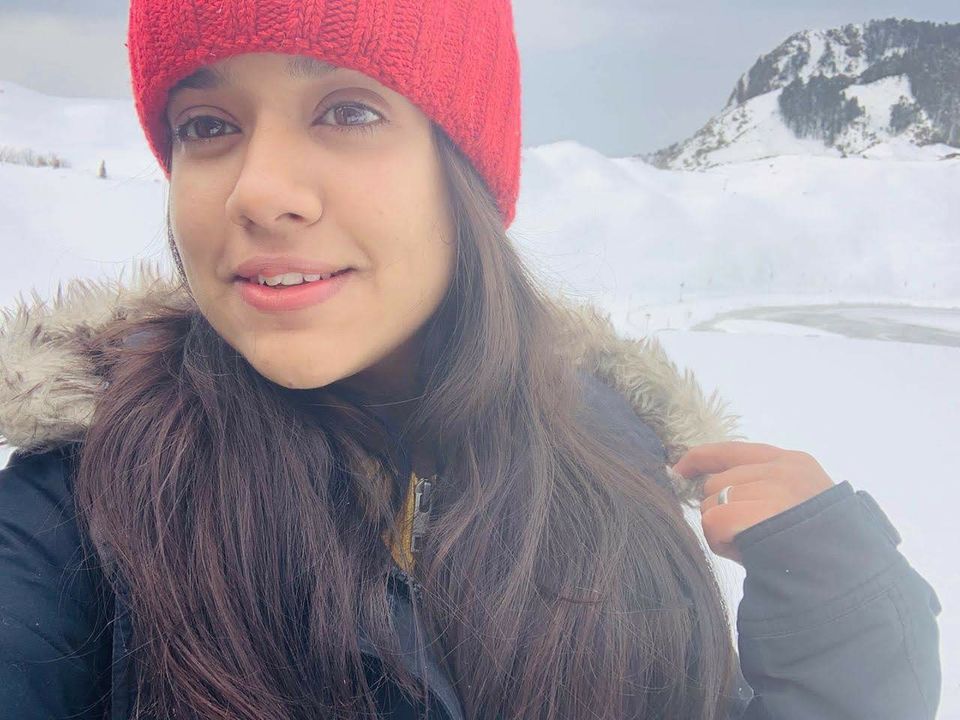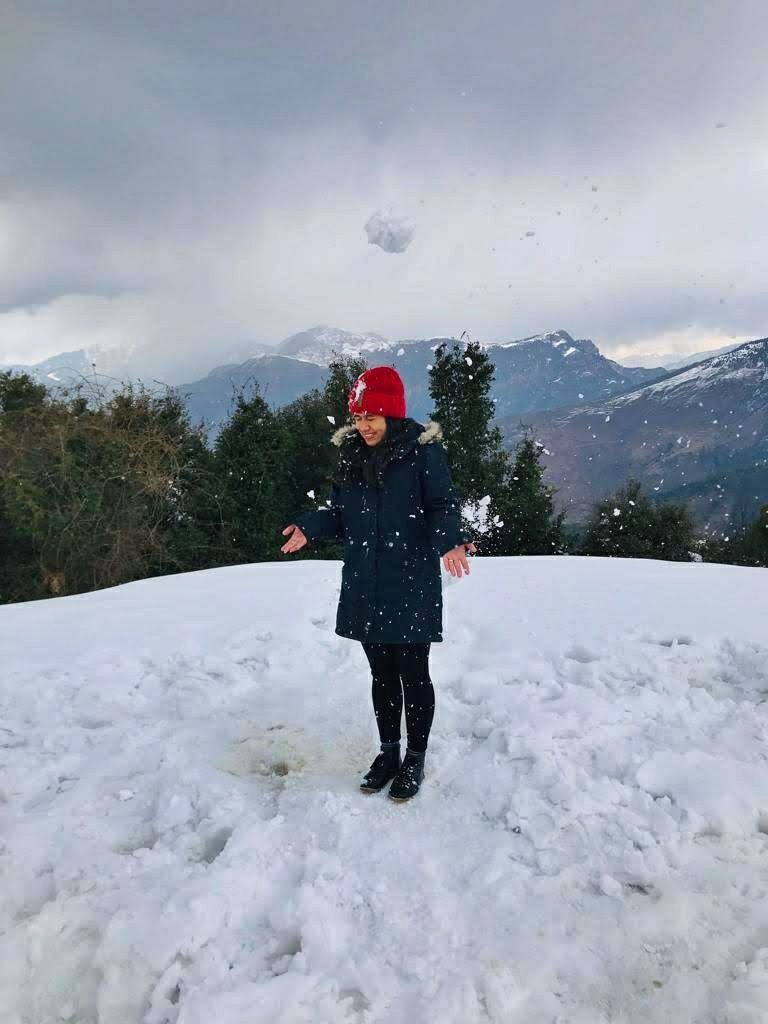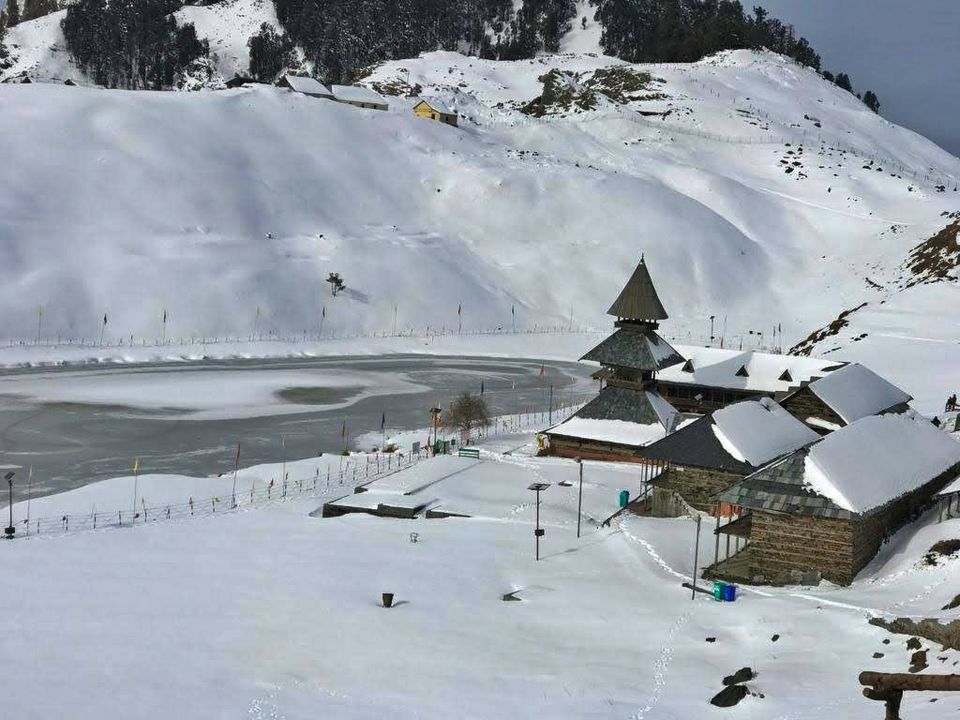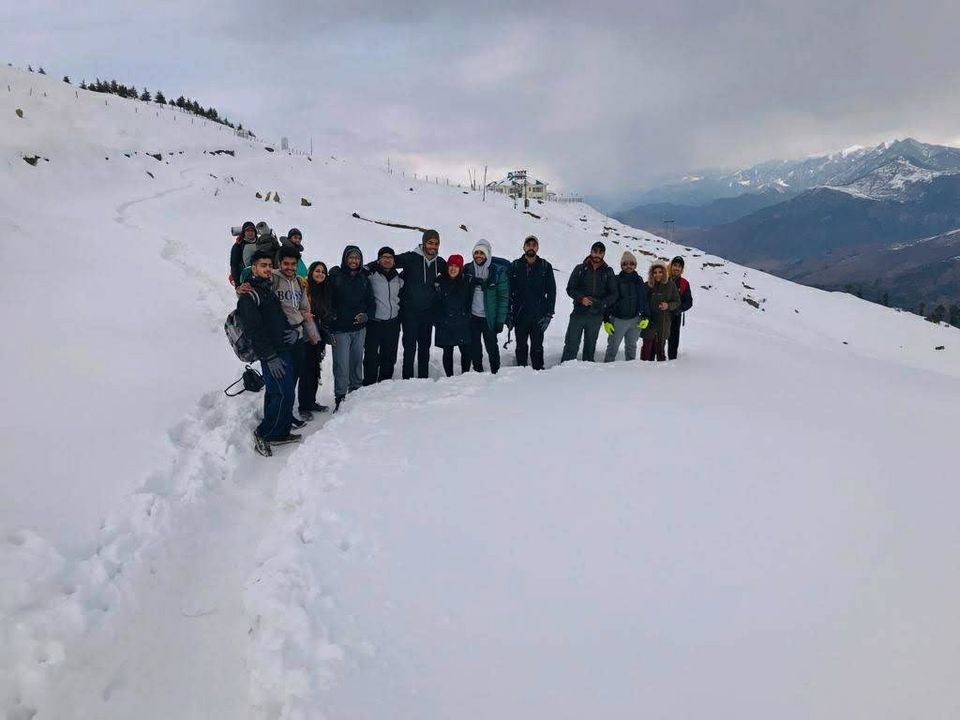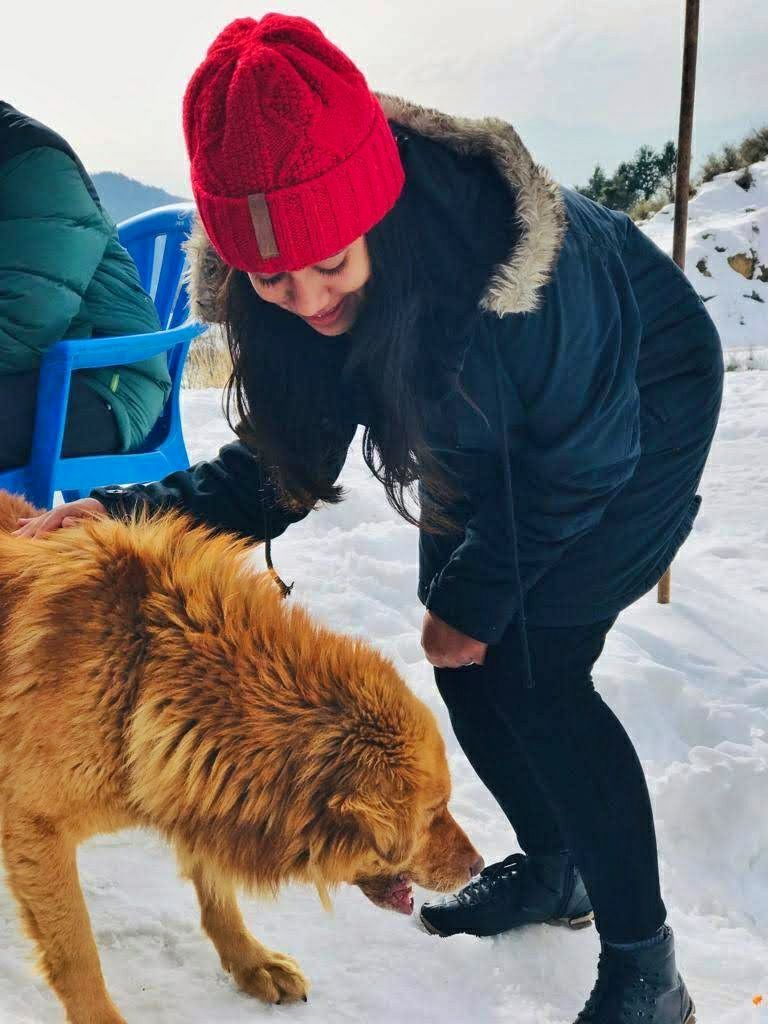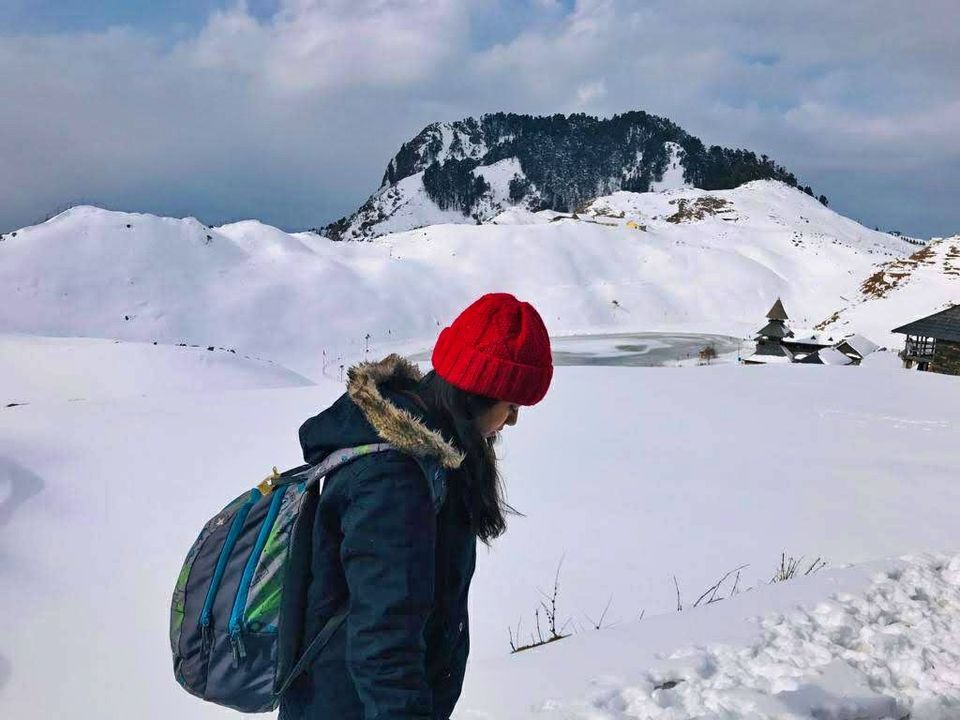 We danced to the songs overnight and then relaxed for a while. We reached Patiala by 5:00 am in the morning.
#Ladysfirst