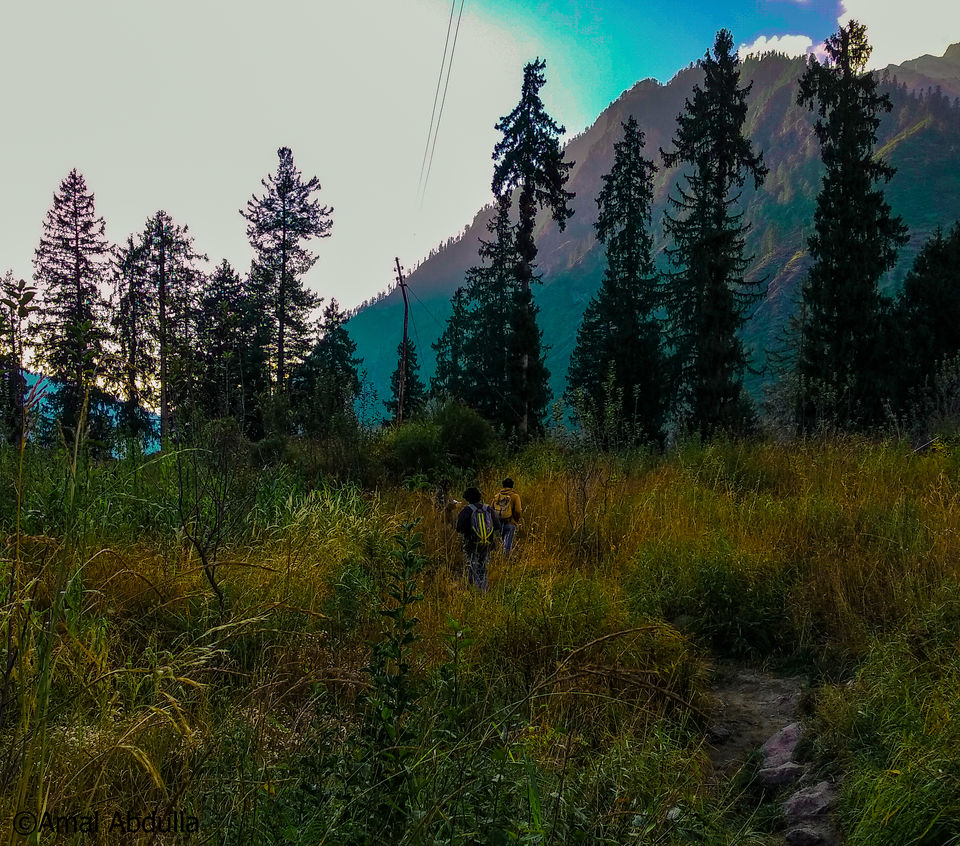 "Mein udna chahta hun, Naina, daudna chahta hun, girna bhi chahta hun. Bas, rukna nahi chahta."Bunny would have never said this if he has ever been to this beautiful village in the Kullu district of Himachal Pradesh. Because this small village enveloped by the enchanting stretch of alpine covered mountains teaches you how important it is to slow down. It takes you out of the chaotic misery you are going through and makes yourself come to a blissful stop. Most of you must have got to this article after surfing through lots of write-ups on the internet, so I would like to cut the bullshit about the geographical and touristic importance of this place which everyone explains more vividly than I can, and instead offer some humble words on what this place has been to me. I will go on and try hard to keep this article away from facts about the place which you can find from a simple google search and try harder to convey the feelings I have about the place, to invite you into the intimacy of this village. This article is to convey how this small stretch of land cut out from the paradise will be to you, once you stay there.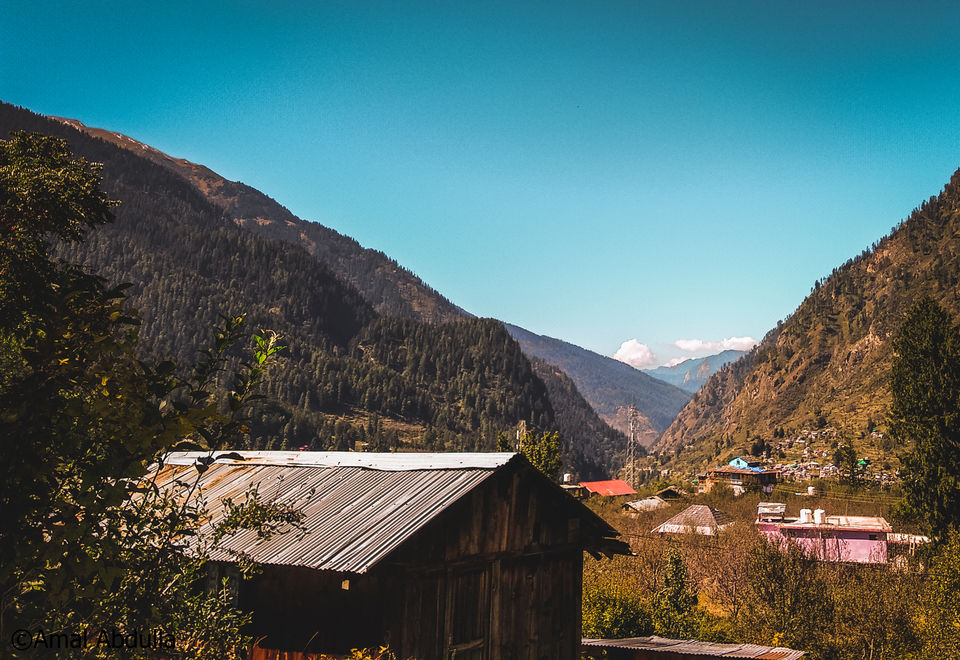 You need places where you can learn to live, not run around in search of life, and you will realize how important this is if you have been to Kalga. Like a Richard Linklater movie, even though with no great twists or turns in the plot, but by stringing one beautiful scene after another this place always creates the incredible sense of nirvana. Kalga, separated by a valley from her sisters Tulga and Pulga, and by a river from her josh-full brother Tosh, is one of the places you must give top priority in your North Indian expedition. It is literally a paradise up in the mountains. I will test myself and try to create a visual image of Kalga in your mind: Imagine a tall mountain surrounded by many other mountains which change looks and dresses like humans with the passage of seasons. And in that mountain, imagine a stretch of vaguely plain land. The houses made out of woods are stranded in that plain, filled with furniture which are made of more wood. The structures around here are not cut into the perfectness of machine reading but the absoluteness of sharp human analytical minds. There are around 100 inhabitants in this village, the best of people, the beauty of the place extending into their souls. In winters, the place gets turned into a white carpet like the ones in the tales of Arabian Nights, filled with magic. Small pathways twisting and turning around apple trees connect the different cafes of the place. The ever chilly breeze brings in the smell of mountains and the alpines. Water runs all the way down to the village from the heart of the mountain through black colored pipes. Off-white smoke rises from the chimneys extruding from the kitchens forming elegant shapes in the refreshing air of the village. Some human figures of different colors and attire are splattered in different dimensions of the village. Now, the picture that formed in your vivid imaginative mind, take it and frame it, and caption it as Kalga.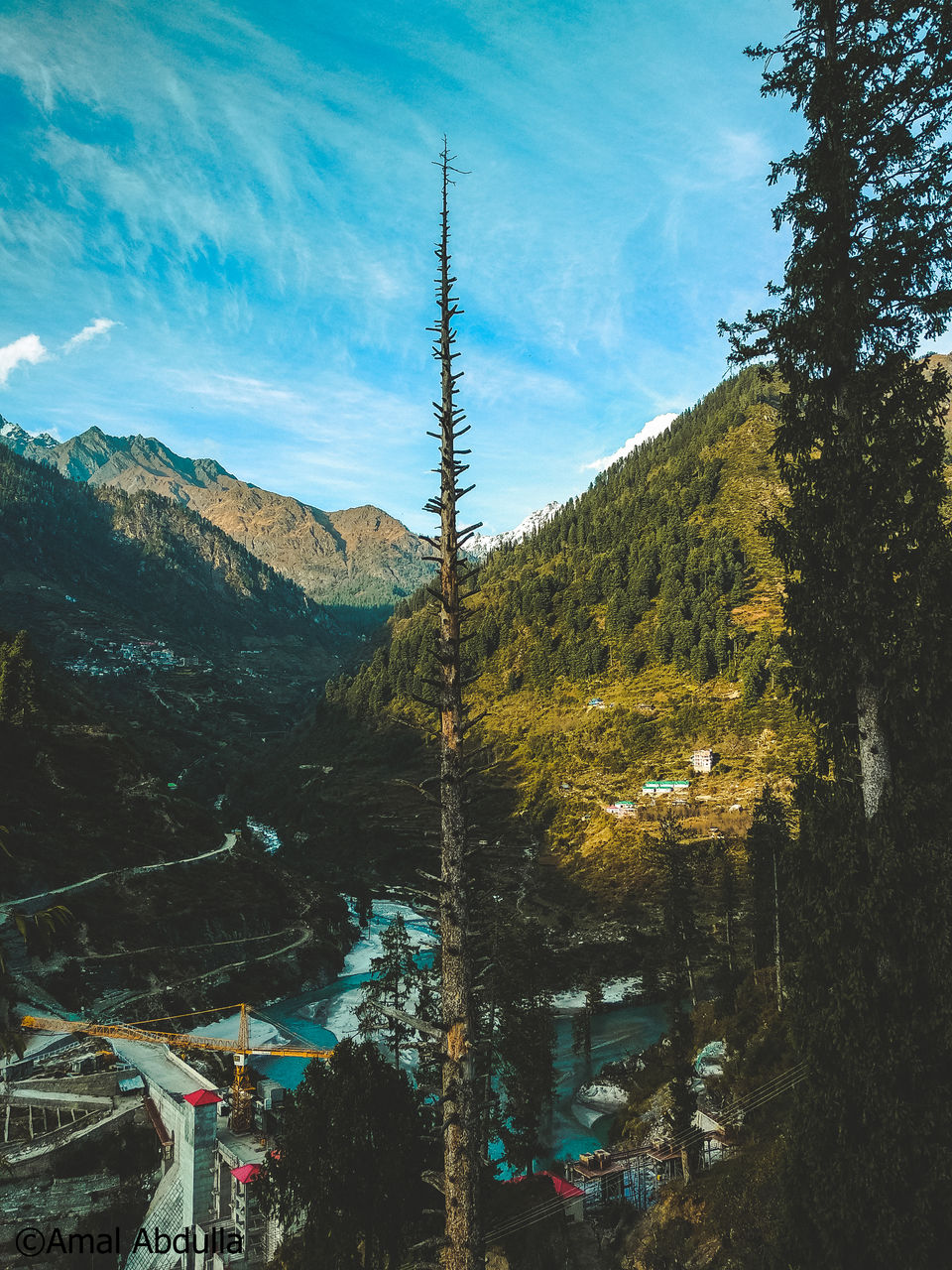 Kalga incredibly managed to keep its village innocence even after the boost in tourism, thanks to the non-greedy minds that inhabit these mountains. I was there just before the winter season before this stretch of land was covered by the white thick blanket of snow. I terribly underestimated this place before coming here and was seeing this only as an inhabited village where I can spend a day resting before trekking to Kheerganga. But that one day turned out to be one of the best days of my life which made me stay for more such days, once I got down from Kheerganga. The thing about Kalga that will get to you the most is its originality. It has not been groomed for you but has been preserved as it was intended to be. The wildly grown ferns and shrubs, ways that may or may not qualify as ways, shredded cafes and local houses that offers food and bed, the apple trees growing in places of their own will, not constricted particularly to some boundary, the mountain water which reaches you through pipes, and most of all, the sweet souls dwelling here knowing only to serve not to exploit, literally in everything the genuineness of this place's soul is etched into.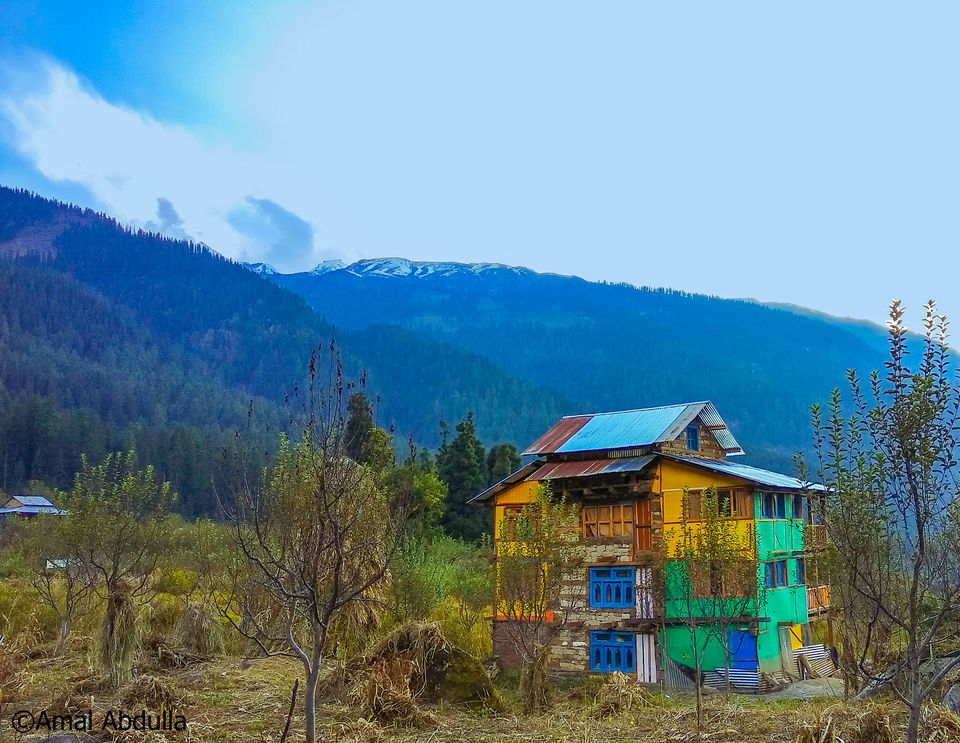 A day in Kalga.
I would like very much to give you what all you can do in Kalga in a day, once you get adjusted to the pace of this place. Wake up early if you can break-up with the blanket giving it the 'cold' shoulder, and catch the sunrise. You don't want to miss the wide range of colors on display along the different rows of pines while the sun rays gradually descents to the inner side of the mountain. Sip a black tea and look onto the world from the open landing of your home for the day. Write, paint or do whatever you feel like because, for your muse, it is going to be a busy day. When you feel like breakfast, find a sunny spot in the courtyard of the house and feast on chappathi, daal, and sabji. Roam around the village, maybe go to the 'supermarket', where you can find everything you are going to need during your stay, meet people from different places and cultures. Explore different home-stays and dedicate yourselves into what all they have got to offer. Walk through the numerous apple trees, tasting different varieties of the fruit available there( After 3 days there, I am now quite an apple specialist myself). Make yourselves friends with some dogs that will escort you even to the end of the Kalga-Universe for love in the shape of Parle-G biscuits. Have lunch in a cafe you have never been to, rest for a while, try to get creative. And when it is about sunset, go face the place where you can see two mountains meet in a distance, opposite to the Hilltop Cafe. You are there for a treat, a myriad of colors, not patented but irreproducible combinations of red, blue and green, exhibited before you as in an art gallery. You may ask for corns from your house owner which are cultivated in that fertile soil and cook it by the fire. When it is night, watch the stars which you know names of and don't. Maybe name some by your own choice like in the movie 'Eternal Sunshine of the spotless mind'. Study constellations. Be a romantic. Challenge reality. Don't think, let the thoughts come to you. Create art.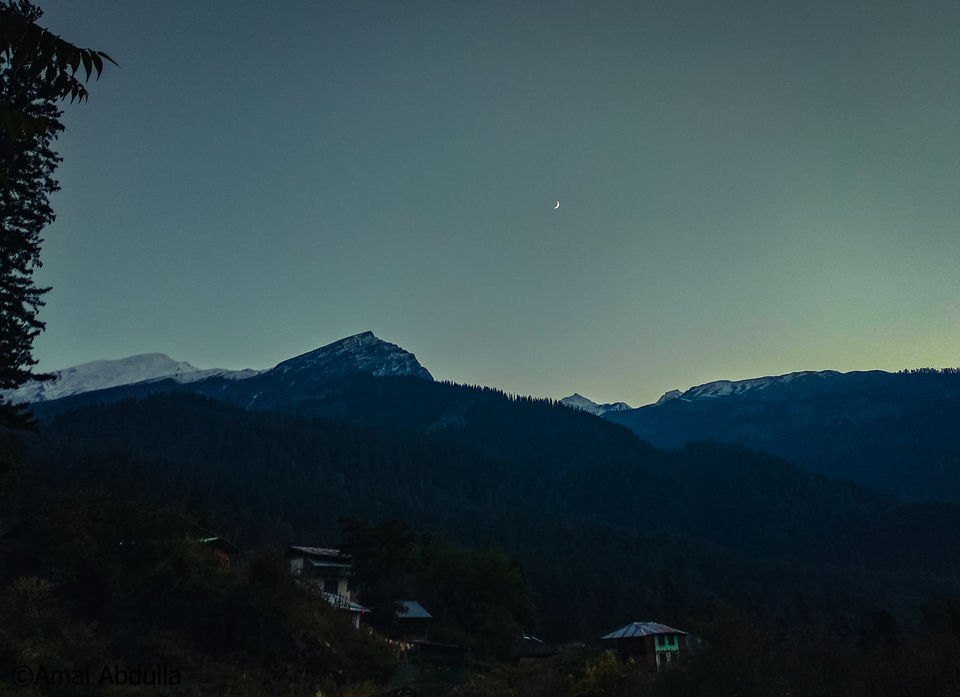 Kalga offers a wide variety of homestays. There are posh ones(Even though Kalga-posh is not ordinary posh) and also odd local ones with wooden stairs, rooms as wide as your bed and small windows. If I was to say, I will always ask you to select the average local houses. They represent the soul of the place. It is not for luxury you have taken rides from Bhuntar to Manikaran and from there to Barshaini through the most difficult of roads and climbed steep terrains for about half an hour. Live like you are a part of the place, embracing the struggles as a part of life, as a part of the journey to find the truest of your self, allowing yourself to evolve. I stayed at Rama Cafe, for Rs.200 a day. I also stayed at Hilltop cafe, from where you can catch incredible views of sunset and make evenings memorable, where I met one of the most incredible persons alive, Chaman Bhai, the owner of the house. If you love to explore the lives of people, grow great and intimate friendships, and is a sucker for stories, then Hilltop is one of the best options for you. I hear Brahma Cafe is also quite great. Wherever you choose to stay, make up your mind to visit Chaman Bhai, because man, that guy is a wonder. There are people in this world who haven't still lost the great qualities we once possessed in the process of growing up, the 'toughening-up' to face the world and he is one such. Make time for Chappathi, dal, sabjis and his stories too. There is a hilarious memory of my visit there that you may find amusing. We were descending from Kheerganga, and everybody was pretty tired after almost 5 hours of continuous walking. We were getting near to the village and nobody wanted to stop and rest until getting there. And one guy from us started chanting "Chaman Bhai, do daal, do sabji, pachees chappathi" again and again like a mantra, as it gave him the strength to endure the hardship of the trek a little longer!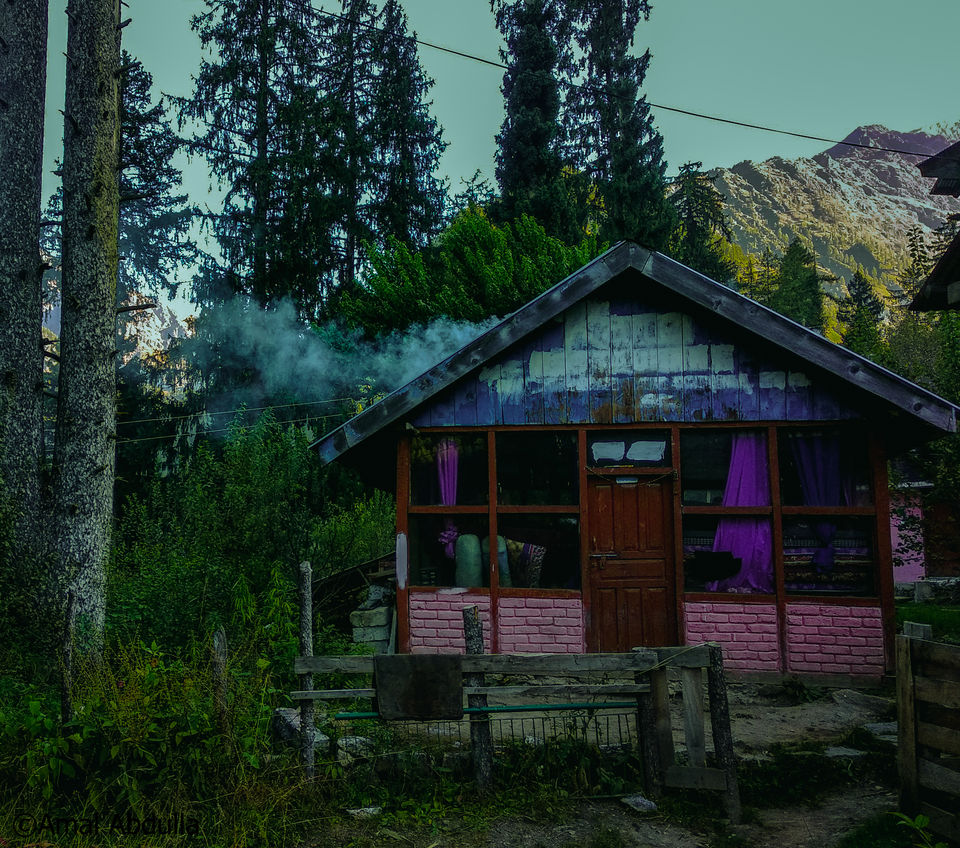 What takes Kalga to a league of its own is the beauty in people which equals that of nature. I just read the novel 'Kafka on the Shore' by Haruki Murakami and in it, there is a passage describing how people are evolved with the places they live in. It is no great shock to see how the inhabitants of this serene place have grown to be the most genuine and sincerest of people. You will enjoy them as you enjoy nature around here.
Kalga is one of the best weekend getaway destinations. It is well connected by road from Delhi and is pretty cheap as compared to the other hill stations in the Himachal state. You will not have to spend much if you are visiting in off seasons - when I must say - this place looks the most beautiful. For a room per day, you will be charged only around Rs. 500. The food is also quite cheap. And there is a shop in the village where everything is sold without any extra charges.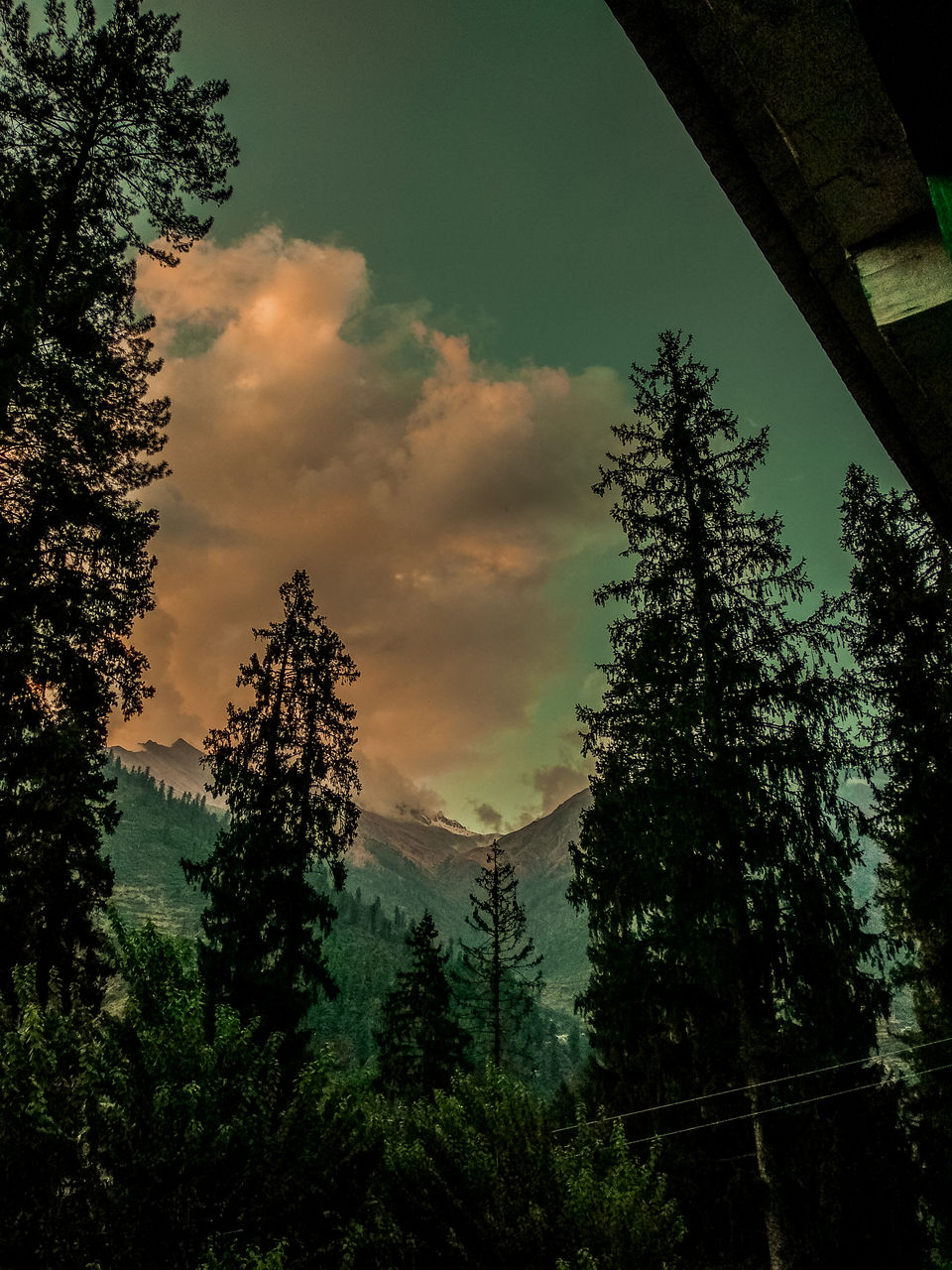 A reminder and a Request.
Remember to carry skin and lip moisturizers without fail. I remember forgetting to carry them along and the singeing of my lips when I feasted on the underground smoked chicken(Just Pahari things) with chaat masala. Carry all the winter garments including gloves, because weather can be pretty harsh(I want to call it sweet cold though). And more as a request than a reminder: Have fun responsibly. It is not fair to disrupt the peace of this place and disturb the good-hearted inhabitants. And, never forget to carry along your journals, your muse is going to have a lot of things to say.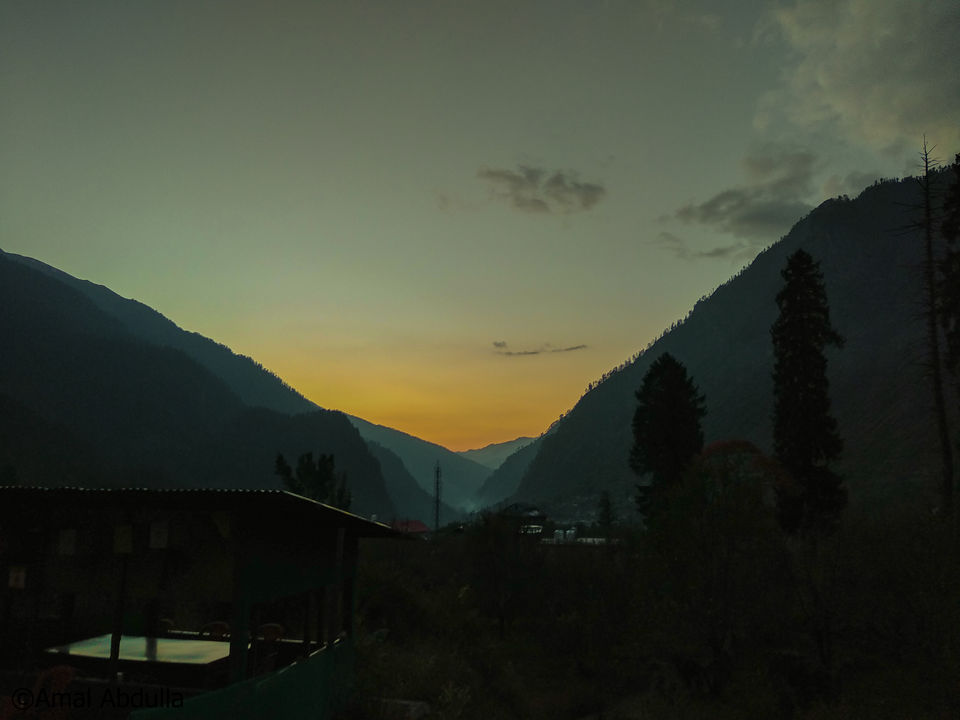 The more you stay here, the more you are enchanted by the place. When it is time to leave, you are gonna feel like staying for one more day. But the strange thing is that you can't explain why. You haven't been doing much around. Why don't just descent the mountain? Well, it is difficult to answer that Why. You can only look at your friend who stayed with you and vaguely form a semicircle in the air enclosing the village and say: "This..this all,..oh, Come on...You know why!"
For me, it is a heaven, from where I got extradited. Not for eating apples from trees(which I did, a lot), but for having too much peace, so that I will grow indifferent to it and then fail to appreciate the gift. I believe I can get back someday soon if I have lived through enough misery away from heaven. You have endured enough misery. Now, go. Kalga chalo. Kal nahi,aaj chalo.