As kasol is becoming more of a commercialized hill station with every passing year, and I really wanted to relax in the hills but away from the chaos. It was then I decided to visit Kalga, which has been since long on my wish list.
So the best way to reach kalga is to take a direct bus to Manikaran from Chandigarh/Delhi which is an overnight journey. I took the Himachal Roadways bus from Chandigarh around 9:30 which dropped me to Manikaran at 7:00 in the morning. Also,there are no ATMs in Barshaini so Manikaran is the last place where you will find an ATM. From Manikaran,you will easily find any bus going towards barshaini, which is the last bus stop and starting point to treks like Kheerganga and Tosh. The journey from Manikaran to barshiani hardly takes 40 minutes.
From Barshaini kalga is a 45 minutes uphill hike ( took me 1 hour the first time) and as you continue to walk up you can see pretty little cottages and the Parvati dam below at the same time. Don't forget to wear good shoes as the path tends to get very slippery during both rain and snow.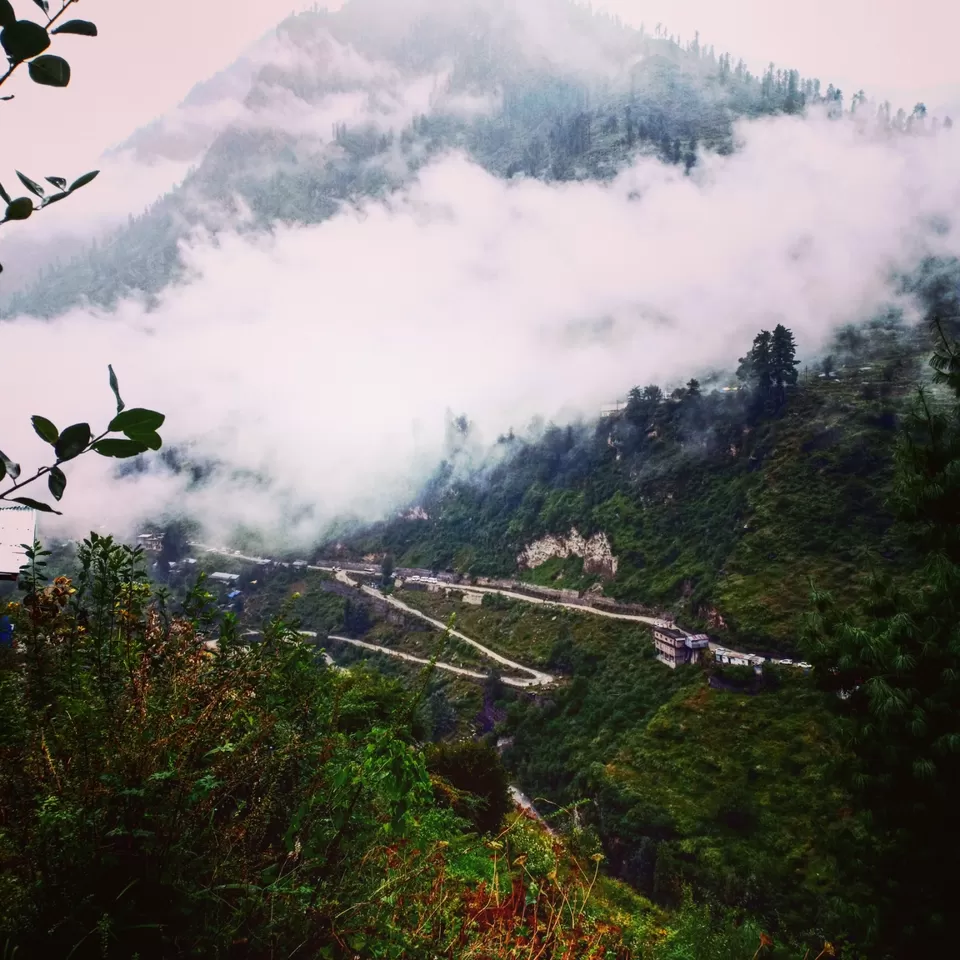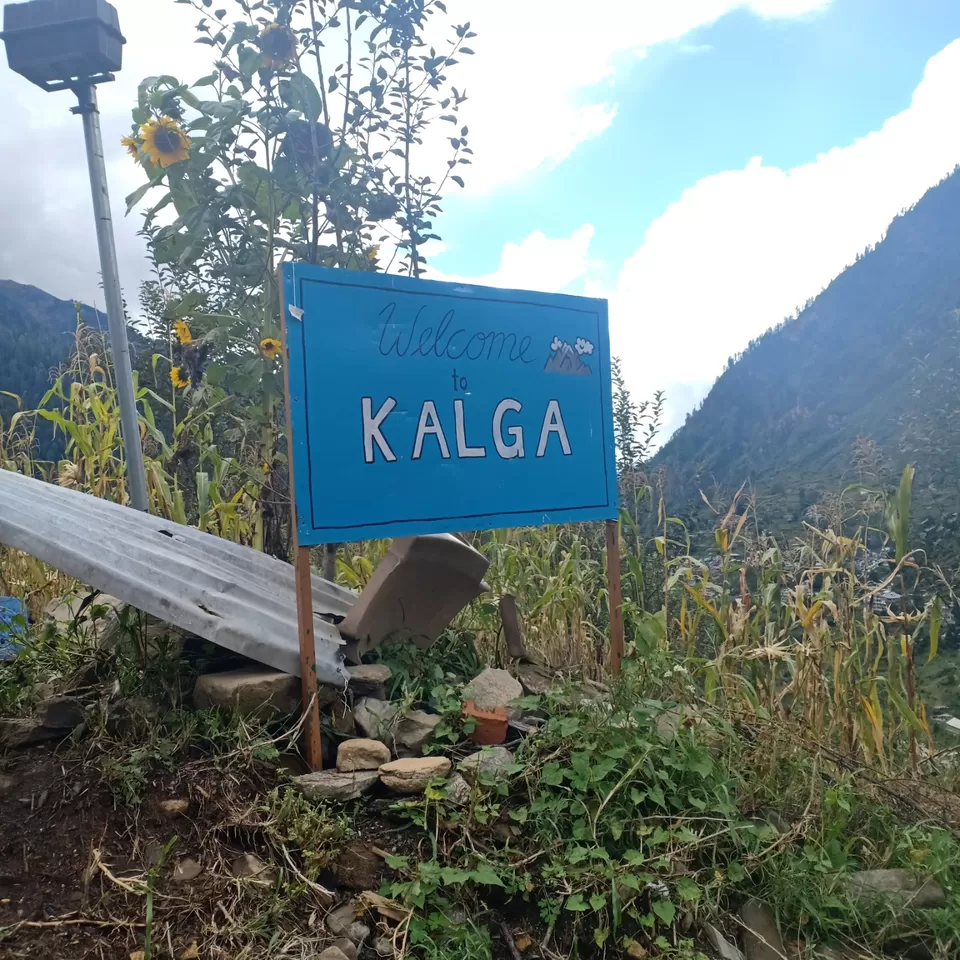 The village has a number of homestays and guest houses and which are very fairly priced between 300-800. I chose to stay in Karma guest house which has been my other home ever since my 1st trip to Kalga. The rooms are priced at( Rs 300) a night and its the magic and comfort of this place which keeps calling me back everytime I want to escape the crowd of Delhi. The guest house is run by two hotel management gradutaes,(Anurag and Rajvijay) so you can imagine the great food that awaits you. The entire place is surrounded by apple orchards which you can feel free to pluck and eat. Apart from the food, I assure you that for your entire stay no matter how long it is, you will feel like home. These guys take care of you like you are all part of one family and there home is yours too.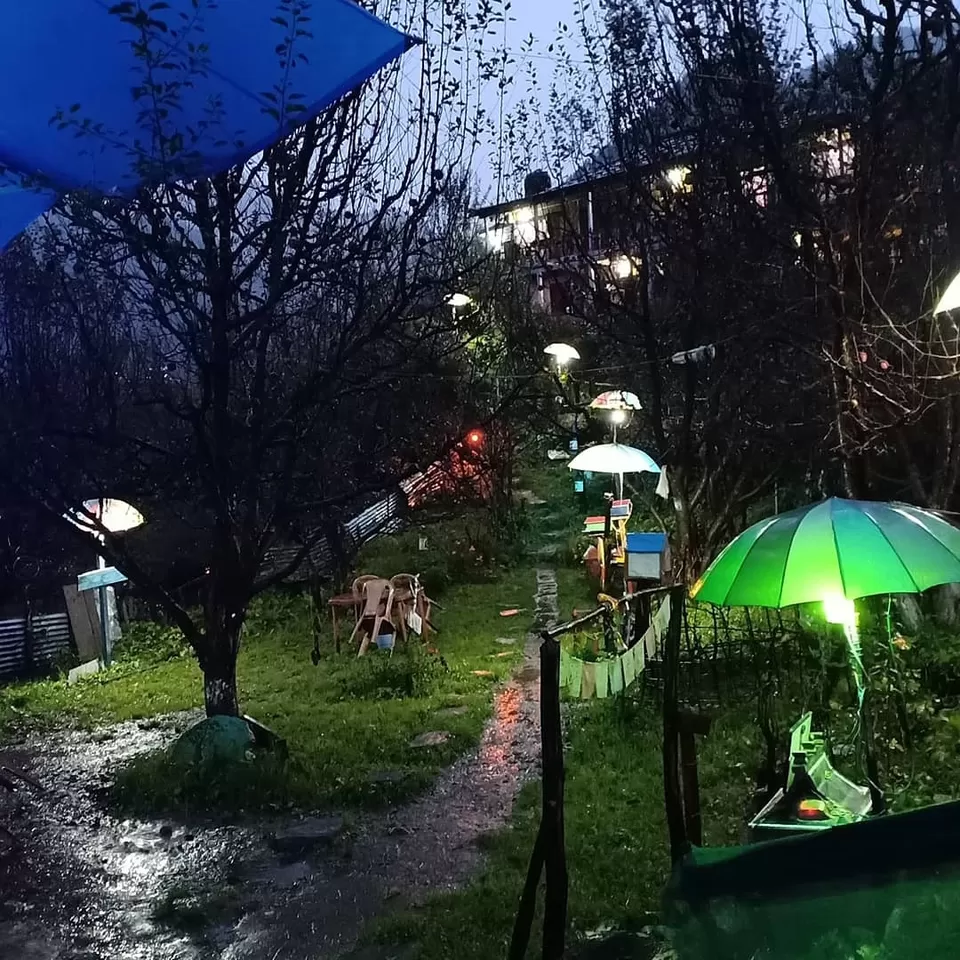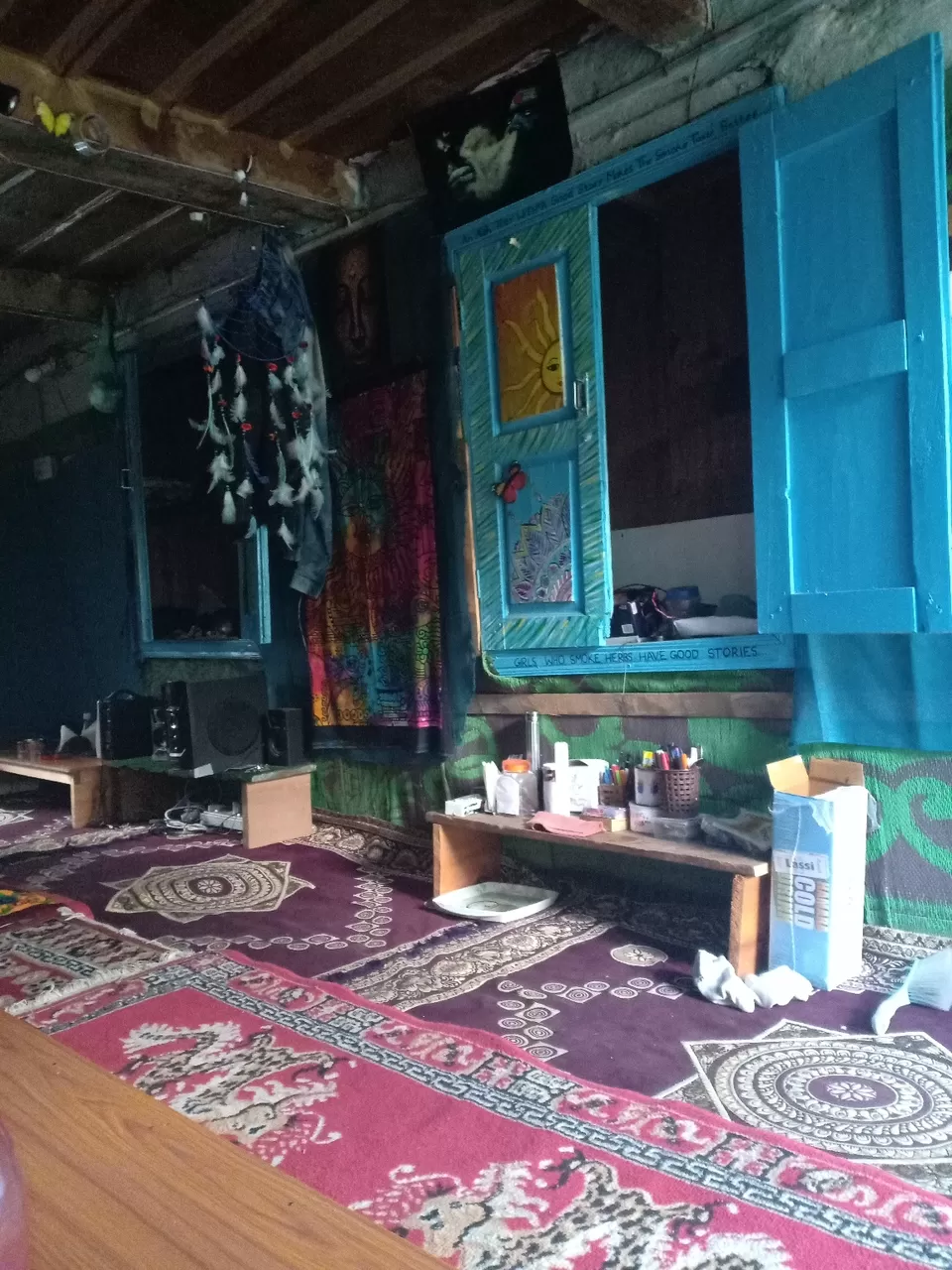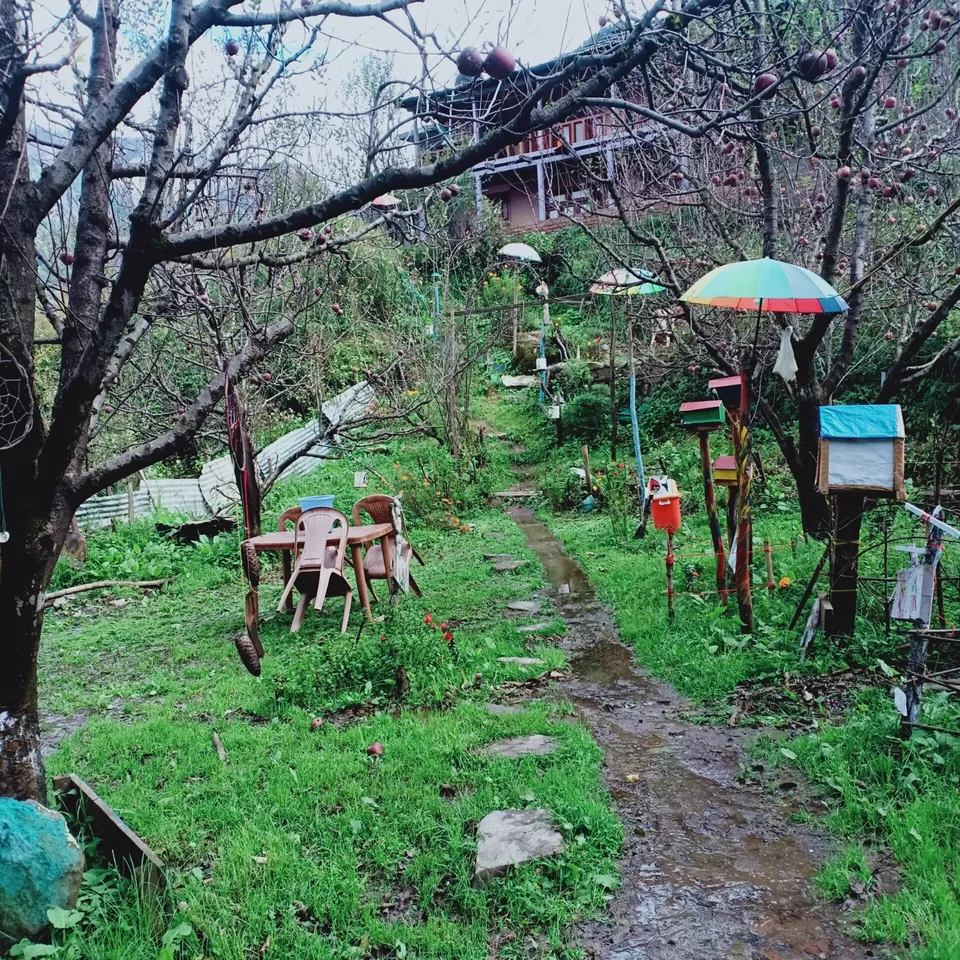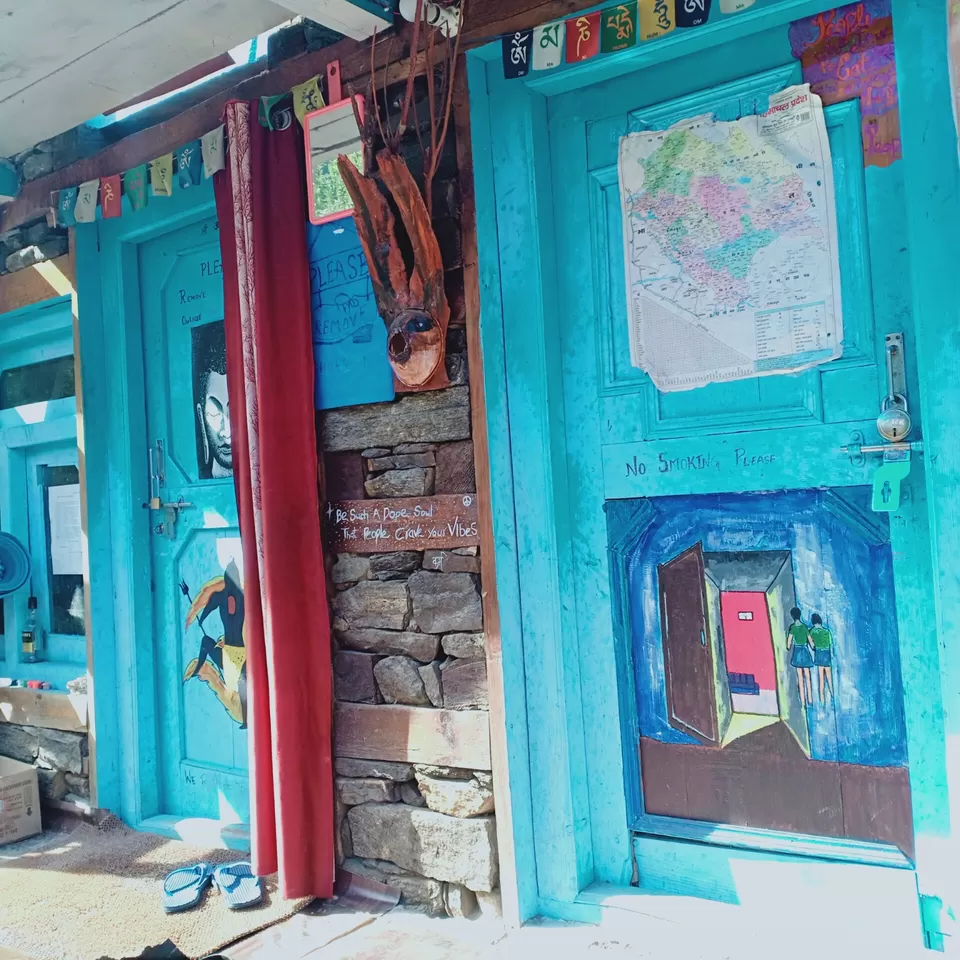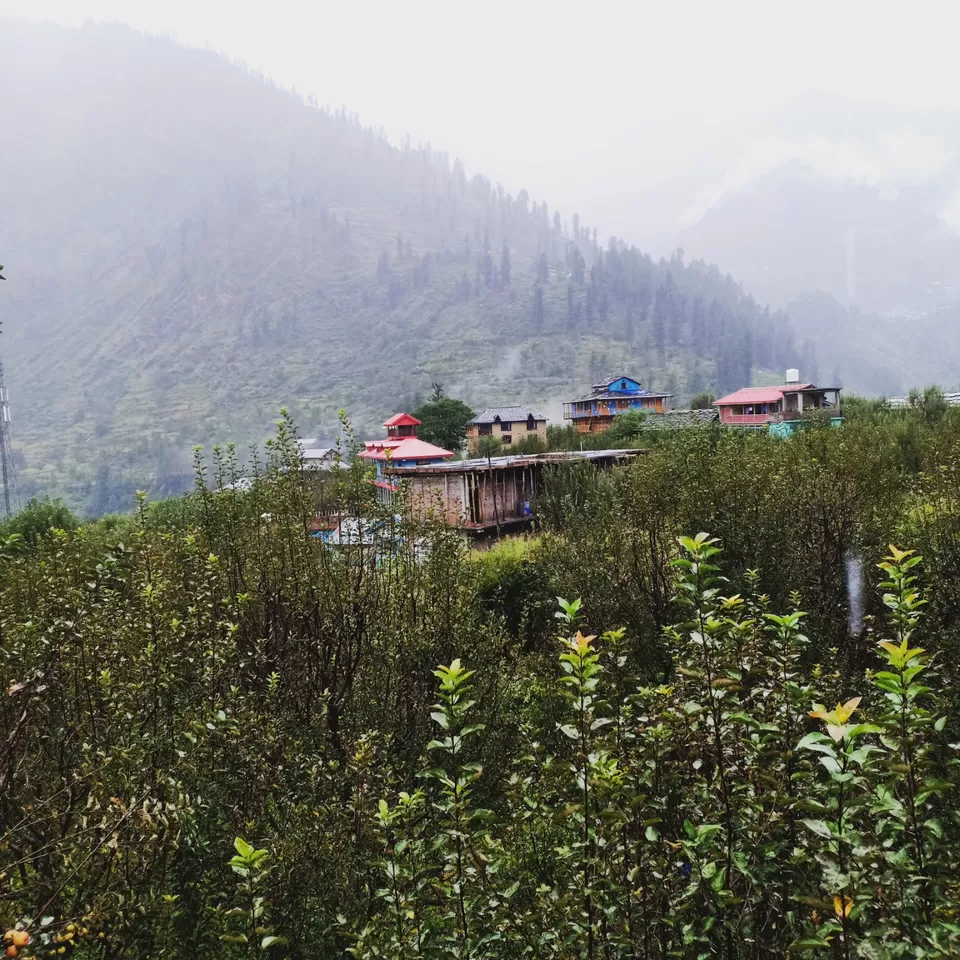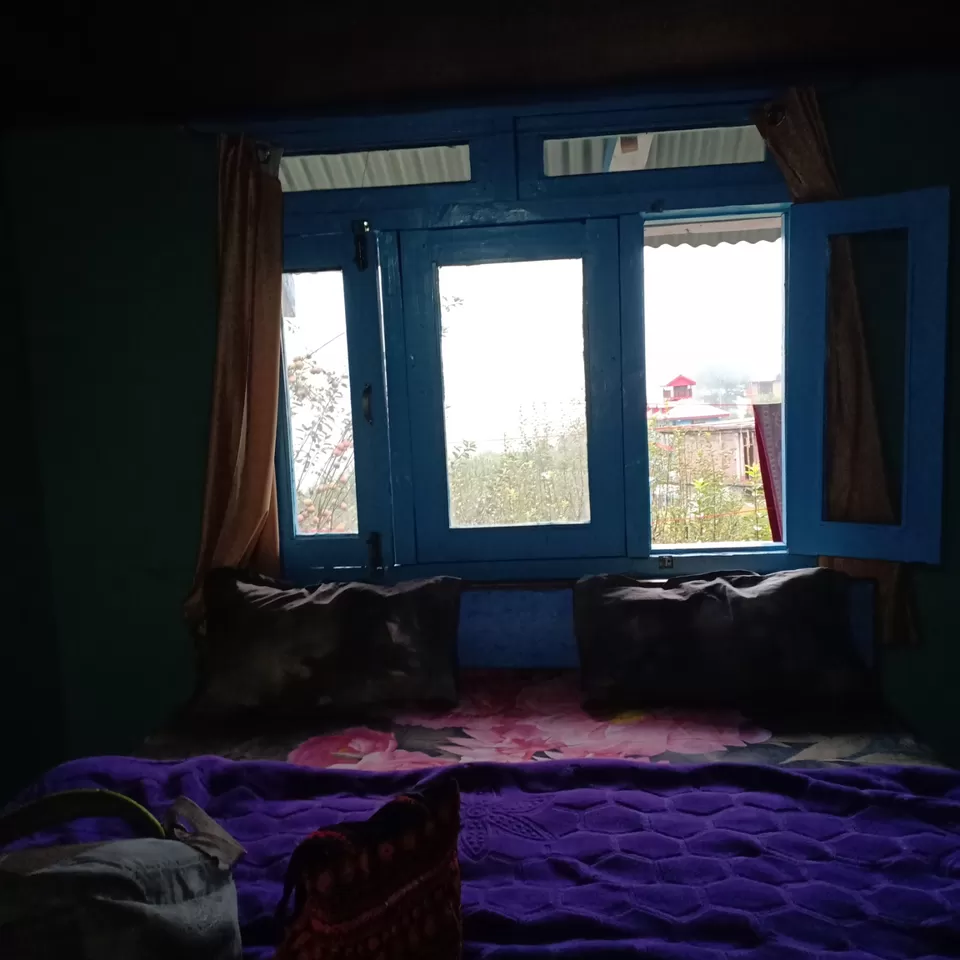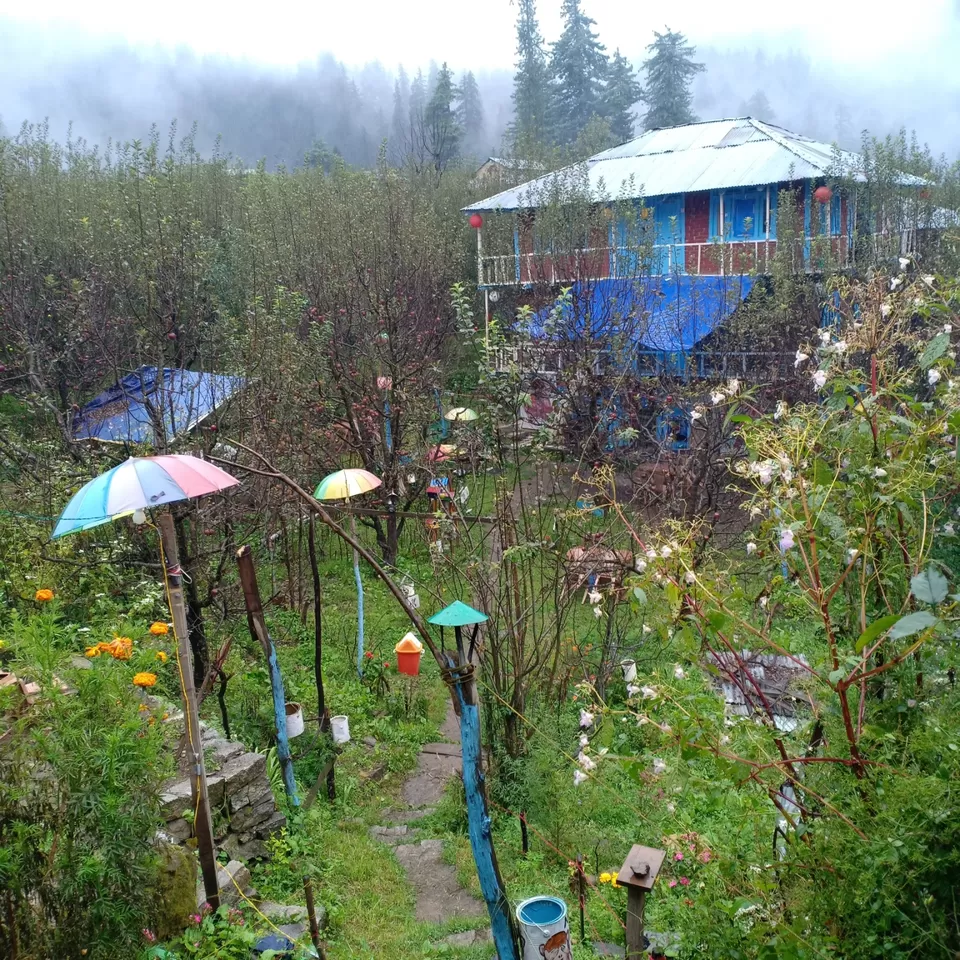 The ideal stay in kalga would be for 3-4 days( which has never been enough for me) where you can explore the village and the cafes around. You can also trek up to kheerganga which is 6 kms from here or Bhubhuni which is around 8 kms or you can just get lost in the beauty and peace of this little village which luckily has still remain untouched.
So if you are one of those people who really want to get away for a while and just be with yourself and think clearly.
Kalga is your place. Pack your bags, carry your favourite book and leave right away.
You will never want to return.