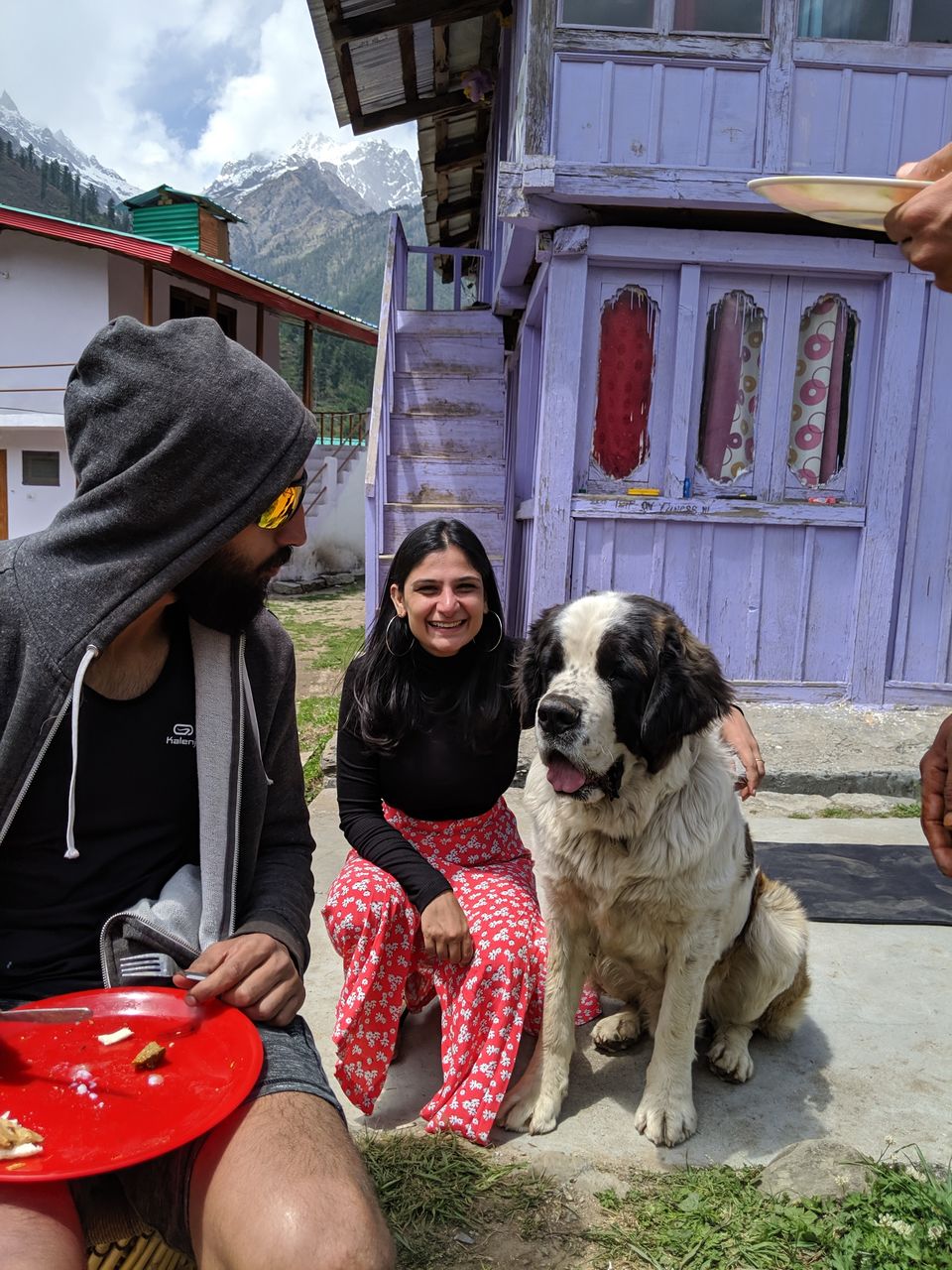 As a freelancer, the work is scattered. Some months are great and some not so good. There are many sleepless nights too but then there are privileges as well. Like deciding on a Thursday afternoon at 3pm that you want to get out of the city and at 5pm you are on your way to one of the most beautiful villages in Himachal.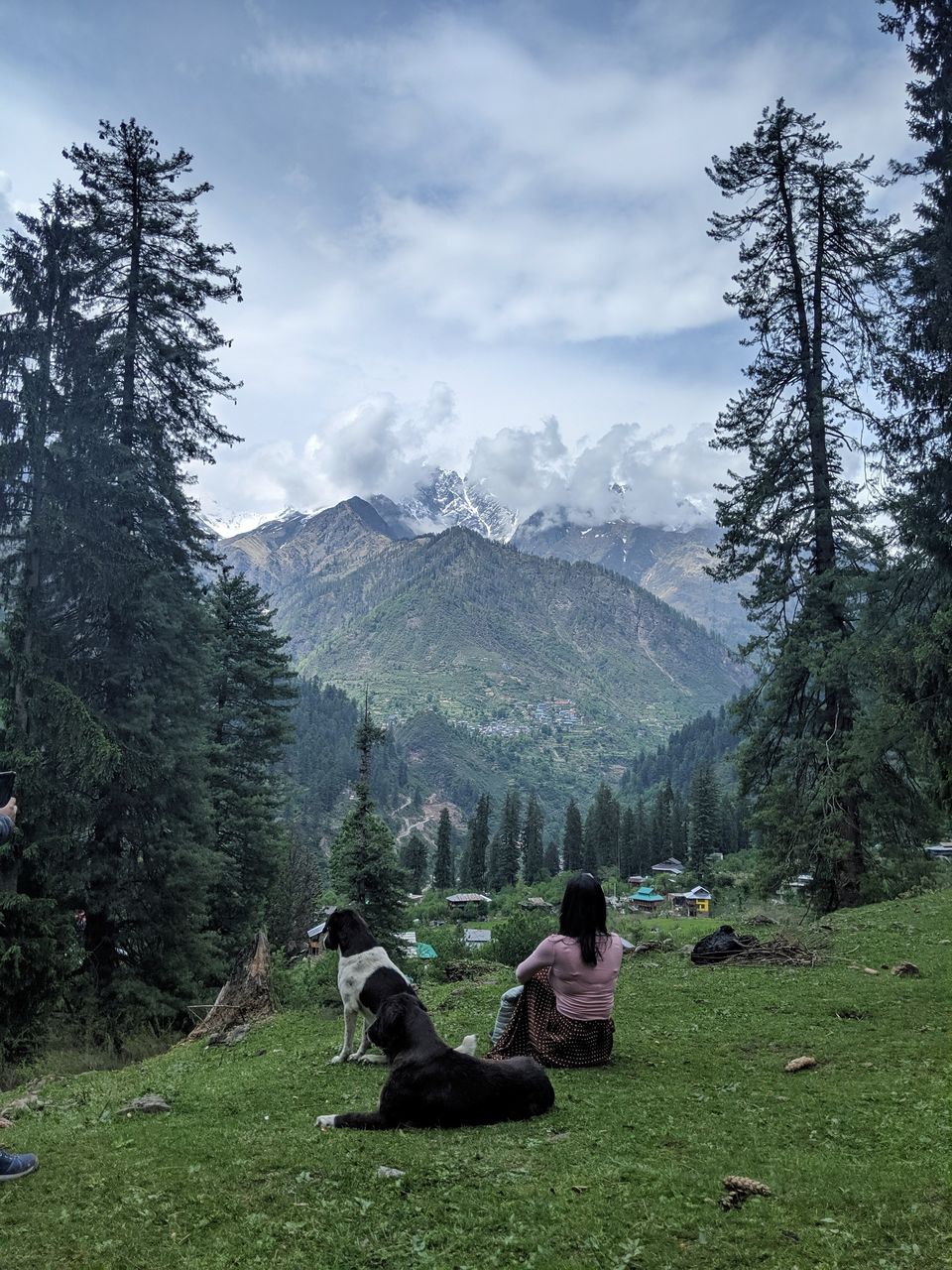 Kalga is one of many small villages scattered across the Paravati Valley .....We hired an Innova till Barshaini and from there onward there is no motorable road to get to the village. Probably the only reason why it is still less touristy and off beat even now. The hike upto the village from the dam is about 20 minutes. Since it was an impromptu plan, we hadn't made any bookings. Honestly, I didn't even know what to expect. As usual I hadn't done any research and had said yes to Kalga after looking at one picture of a cafe overlooking a beautiful valley. My friends did warn me to pack some winter clothes for the evening so I carried one jacket and warmer as my last trip was to Kashmir during summers and it didn't get too cold at any point. Anyways, we were welcomed by cute mountain houses and apple orchids as we entered the village and I would like the pictures (even though they are from phone) to speak for themselves. We headed to Holy Cow Cafe hoping that they would have a spare room and luckily they did. But we spent the entire day at the cafe, listening to music and looking at the valley. Just as planned. Did I mention that most of the homestays in the village are basic and bare with not even the luxury of an attached washroom.
The next day we spent walking around the valley aimlessly. We took a lot of short breaks only to soak in the views and wonder why we live in Delhi. I don't remember the name but we visited a beautiful homestay, probably the only in the valley which had attached washrooms. The owner of the place is a very warm man and had loads of stories to share. Back at Holy Cow Cafe, we realised that we didn't have a room so we crashed at their common room but not before an evening spent listening to good music and chatting up with a whole bunch of new people. 
On our last day (yes, the trip was really short and I don't want to think about how nice it would have been to stay for couple of more days), we worked out in the open gym set up at Manish's homestay which was close by. I don't think I have ever had the opportunity to work out in a more beautiful place and I will forever be thankful to Anand (owner of Holy Cow) for it. We spent the remaining day again doing nothing and wondering why we have to head back! Letting the pictures take over now.
Other places to visit around Kalga - Kheerganga (day trek), Tosh, Pulga, Tulga
Cost of homestays - 1000-1500 per night
Best time to travel - Summers
Things to do - Hike and trek or just be. Actually just be.
Must haves - Shoes, jacket, warmers, sun glasses, sunscreen, cash, umbrella.