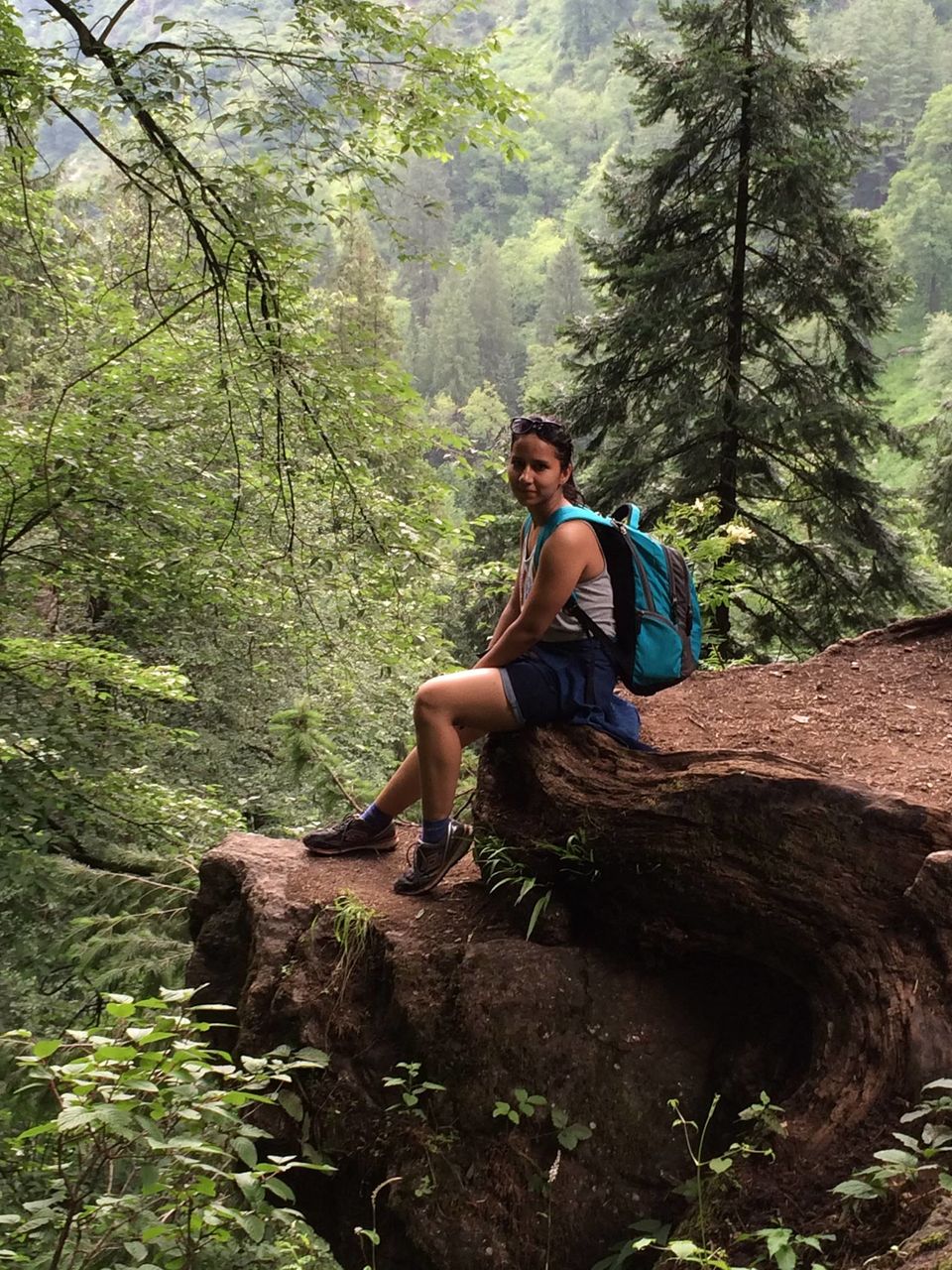 It was one of the best traveling experiences of my life - maybe because I was accompanied by my four best buddies and my soulmate or maybe it was the beauty of that place.
So here's my mesmerizing trekking experience:
We started our journey from Delhi on the night of 7th July 2016 and reached Tosh at around 1 pm the next day. The total expense of the cab was Rs. 11000 (Delhi-Tosh-Delhi).
As soon as we reached Barshaini, we decided to stay in Tosh. You can choose to stay here or at Kasol, both are at a similar distance from Barshaini. We stayed at the Valley View Guesthouse in Tosh for just Rs. 1400 (2 rooms for a night). The food and stay were fine. However, as it was a rainy season, we were visited by several insects in our rooms which made sleeping there quite scary.
We relaxed for a while, had homemade lunch and went for a short walk to a small waterfall nearby. After some peaceful moments, we went back to the guesthouse, had dinner and slept early as we had to start the trek to Kheerganga in the wee hours of next morning.
Next morning we started our journey at 9 in the morning directly from the guesthouse.
The 14km trek becomes more beautiful in rains due to lush greenery all around and lots of waterfalls on the way.
It takes 4-6 hours to reach the top, depending on your fitness and will. Last. But once you reach there you will forget everything and will pat yourself to be able to arrive at the destination. The view is breathtaking.
As soon as you reach there, start bargaining for tents. You will find tents for as low as Rs. 300. We took a single big tent for six of us for 700 (for a night), and it was quite spacious and good to stay.
We kept our belongings there and headed for the famous natural hot water spring. Trust me the water there is so hot that it took us 15 minutes or so to get into the spring. There are two separate chambers for men and women.
There is a temple beside the spring and a small natural cave at a distance of 1 kilometer.
We sat there for few minutes and came back to the tent, had maggi and tea and enjoyed the mesmerising view. We spent the night with music, food, and chatting with each other and some rest.
Bidding adieu to the beautiful valley with a sad heart, we started our journey back to home.
What a wonderful experience it was!