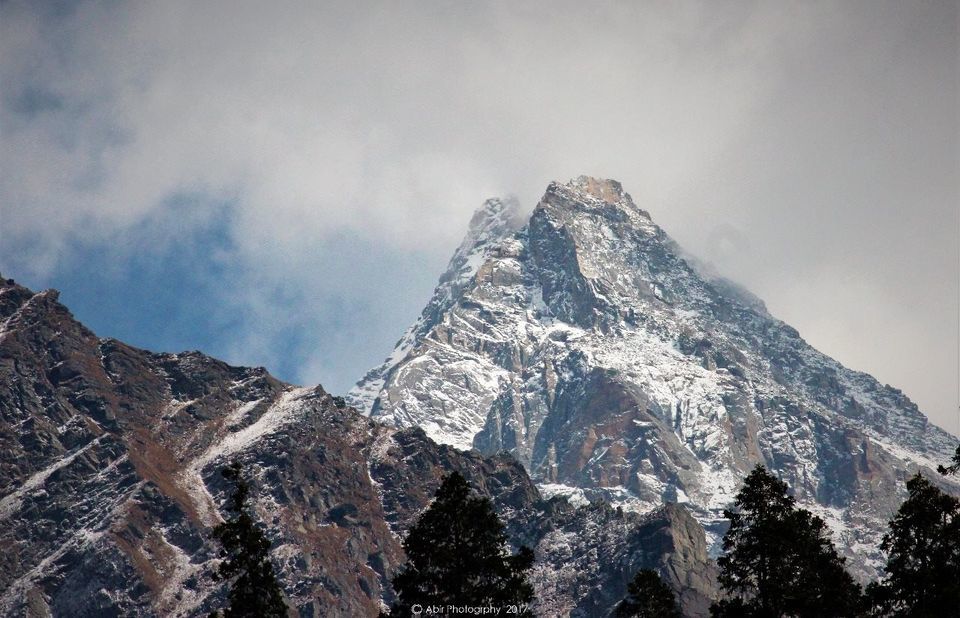 #TripotoTakeMeToHimalayas
'In a thousand ages of the God, I could not tell thee of the glories of Himachal'- Sanskrit Poet.
It was around 9 am in Kheerganga, where lord Shiva is believed to spend 3000 yrs doing meditation.So, the effect of weed is in the air. The snow clad mountains were bestowing me with their centuries old wisdom. I was sitting right infornt of them, sipping that extra sweet tea, prepared by bhaiya , who gave us the tent to stay. Watching the eagles and kites gliding gracefully in the sky, flowing with the current of air while occasionally coming down to catch food and then again continue their journey upwards. The scene with which I had once again fallen in love. Time and again mountains and their people steal my heart and I just never want to leave them and return to the civilization where my eyes are deprived of the beautiful view, my heart aches here compelling me to plan another trip to the mountains.
Tourists and travelers enjoying the Hot spring bath there, which is really very relaxing. After hours of trekking it is indeed a blessing in disguise. It is one of the best thing to experience there. Sometime this question comes to my mind that why do I trek? And then I look around myself while doing trekking, walking along the river and the mountain walls, surrounded with such beautiful and serene nature all around. Crossing small streams of crystal clear water and trees which have leaves of pure green color or whatever colors they show it's the ultimate symbol of purity. Mountains are pure and we all are attracted towards purity and simplicity, that's why they can make anyone fall in love with them.
This time my trekking experience was different from my previous treks, as we were literally family of trekkers. Introduction goes like this that along with me was my elder brother who is having 3 years of trekking experience and my uncle & aunt (read: tauji and taiji) who at the age of 64 and 59 have totally zero experience of trekking!, so this time along with fun we were feeling the sense of responsibility also.