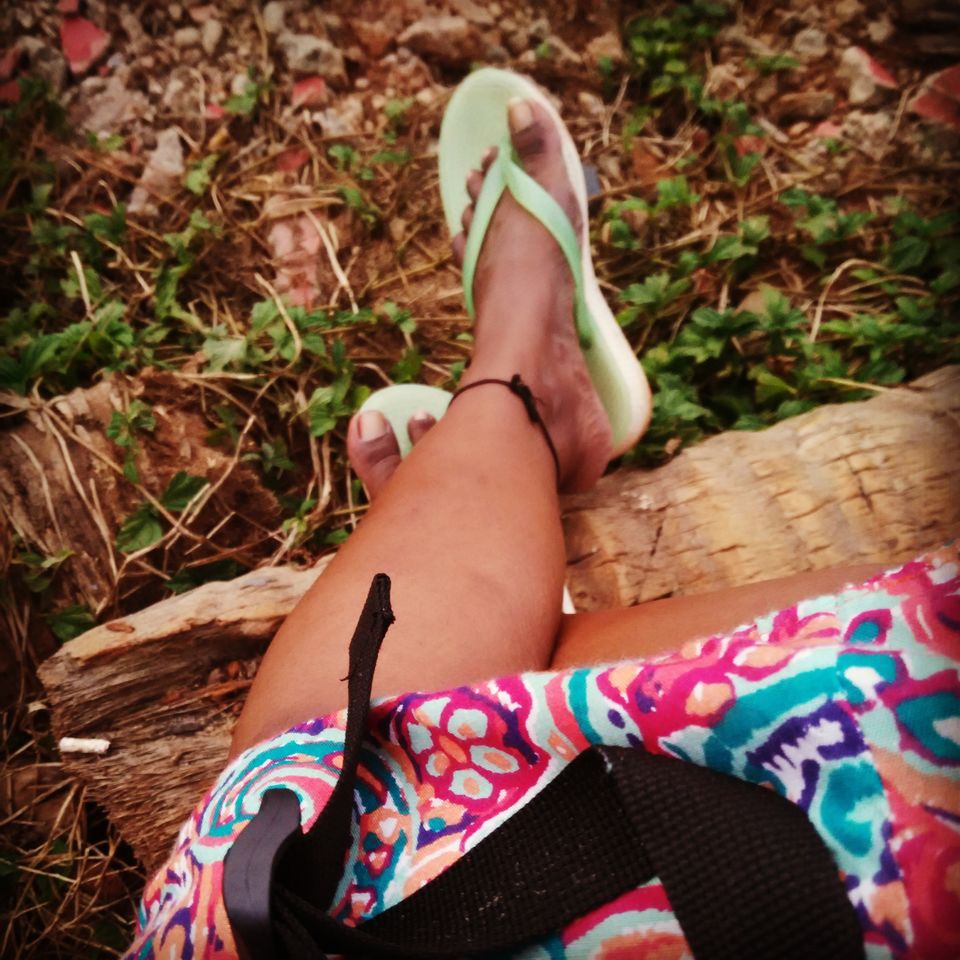 "What will you do alone," was a frequent question when I first told anyone I am planning to travel solo. Once I returned, the question merely changed its tense to "What did you do alone."

Good question. Honestly, I did not know what I will do alone and I still don't know what one should do on a solo trip. To each his (read her) own may be. But here is why I wanted to give solo a try and I ain't complaining.
First. I am on a life mission to be ferociously independent in this ever changing world. How sad it would be to not be able to travel to some nice place, for the simple reason of not having the right company. Rule one of solo travelling- your company is the best company.
Second. "Your parents aint accompanying you?" asked the boatman who rowed to Golden Island in Varkala. I wonder if he would have cared to ask a guy travelling alone the same question. So go travel to prove to the world and more to yourself that a girl/woman/young lady/old lady/lady in her thirties/ lady who does not care/ single lady/married lady/ divorced lady…I guess you got the point now, can and is normal to travel alone.
Third. Hey, its fun. Okay, it aint the kind of fun you would have with a group of crazy friends doing crazy stuff, but it is still fun. For starters, you are more inclined to make new friends and more aware of people and experiences around you. On this trip, I had a lovely dinner with a young medical professional who was also travelling solo. It is always nice to meet people of a different age, different work profile, different city and different thoughts.
Fourth. Just like you don't learn to swim until pushed into the pool, same is the law with the intuition to know whom to trust and whom not to. Solo travelling will help you be more confident about your sixth sense of danger and its absence.
Fifth. I like strolling the beach for hours and then returning to my room and falling asleep instantly happy-tired of all the beach-walking. I am not sure how many of my friends really like that idea. Solo travelling is a good trip to do what exactly makes you feel nice-no one to judge and no one to compromise for. Choose a destination you like and you can also drop it last minute just because the sun isn't shinning bright enough today. No one to answer and no one care.
If these are reasons enough for you to go solo or if you have found a sixth reason, go ahead. Here are some tips which might come handy- carry books, lets admit it – self company may get boring sometimes. Load your smart phone with a long playlist for the same reason. If you have a pet project in mind which you wish to execute in solitude, stay back in one place for a longer period. In the instance of lack of a pet project, avoid longer stays at one location, keep moving, cover more locations in one trip, it will keep you entertained with new people, new sights and new experiences each day. Finally, be prepared for an emotional turmoil, whether you intend or not, soul-searching will come searching for you on a solo trip and then there is no escape. But there is always a brighter side- clarity at the end of the tunnel.
"Give solo a try" – is part of my new travel series from my first solo trip to Varkala in Kerala. Reach out with your solo travel experiences, queries and for any safety tips.