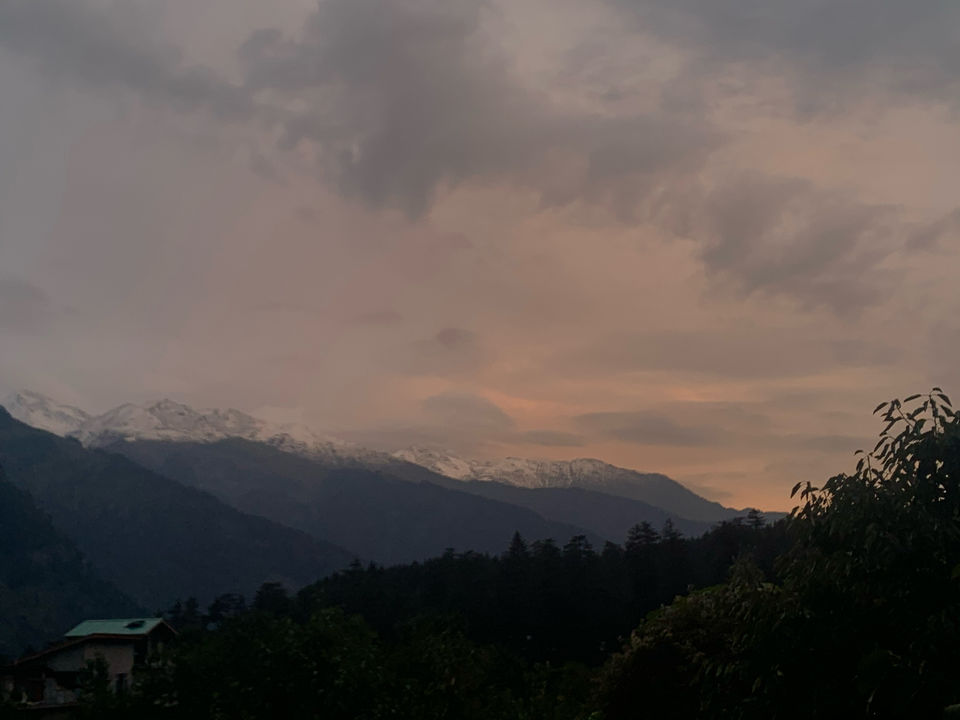 Talk low,Talk Slow and Don't Talk too much???? Yes i was almost living for more than a month in old manali with some good food, music and some amazing people.
My entire travel started from mid of October - November. The travel started from Kochi, Kerala were it was so sunny and on the way I touched Delhi from were I got to a bus in the evening and reached Old Manali by morning. The bus travel date happened to be on a full moon day and the moon was playing a hide and seek in hills????
I felt true that days in hills go faster and i never recognised i lived for more than a month in the valley.
Kullu Dusshera was some thing new to me and it was such an experience to see and feel the local festival. Carrying the idols on shoulders and running through the crowd. Be prepared to see one of the best Dussehra gathering.
How can I forget about the cafes in old manali - Some good pizza, grills and the bakery. The high altitude fish called as trout is a must try and i should not write to you about the brownies in old manali.
I was staying in old manali in professors hut and the place had some good breath taking views and i saw a hill covering up with snow.
Go feel the life in mountains☮️