When I think of the top 5 moments of my life, at least two of these were spent in mesmerising Dharamshala. People say, that it's not the place, but the company that one has to determine if some event will be memorable. Luckily for me, I had both.
It was a group of four, who undertook this journey. I'm a college student, studying in Delhi university, so the budget for this trip was obviously very tight. And strangely enough, the budget of the entire trip was around 5000 Rupees.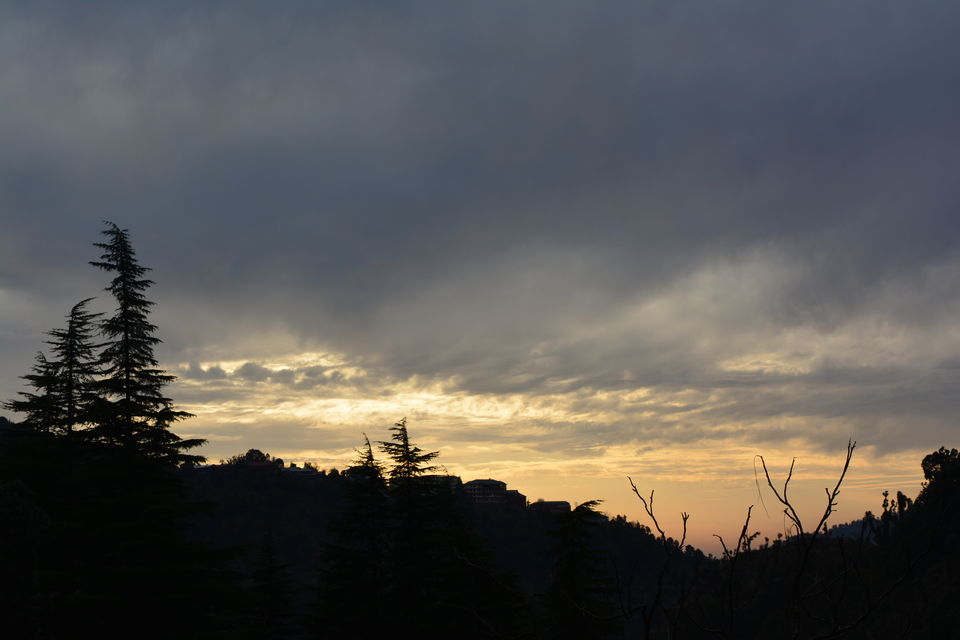 THE BEGINNING
McLeod Ganj (also spelt McLeodGanj or Mcleodganj) is a suburb of Dharamshala in Kangra district of Himachal Pradesh, India. It is known as "Little Lhasa" or "Dhasa" (a short form of Dharamshala used mainly by Tibetans) because of its large population of Tibetans. Scenic and surrounded by Snow-capped Mountains, this tourist destination is a hotspot for people wanting a quick weekend getaway, or a long drawn out trip with a huge group of friends.
We travelled on a rickety government bus which we boarded at 11 PM at night, and we reached our destination the next morning at 11 AM (roughly a 12- hour bus journey). Aside from the discomfort of sitting on seats which resembled glorified rocks, the journey was quite enjoyable. The view outside, of mountains and greenery was a pleasant change from the grey urban-ness of New Delhi.
From Dharamshala, we took a bus to a small township called' Naddi', which is roughly 25 Kms from McLeodganj (a 20 minute car ride), where we stayed in a Home stay, owned by a family from Himachal, which was well suited to our travel budget, as it was Rupees 250/ Night, Food included. This little Home stay, had one of the most scenic views I have ever seen, and it was very literally surrounded by Mountains on all sides. The weather was perfect as well, with just the right amount of sunshine to make us feel as though we could stay in that place forever, without ever wanting to go back.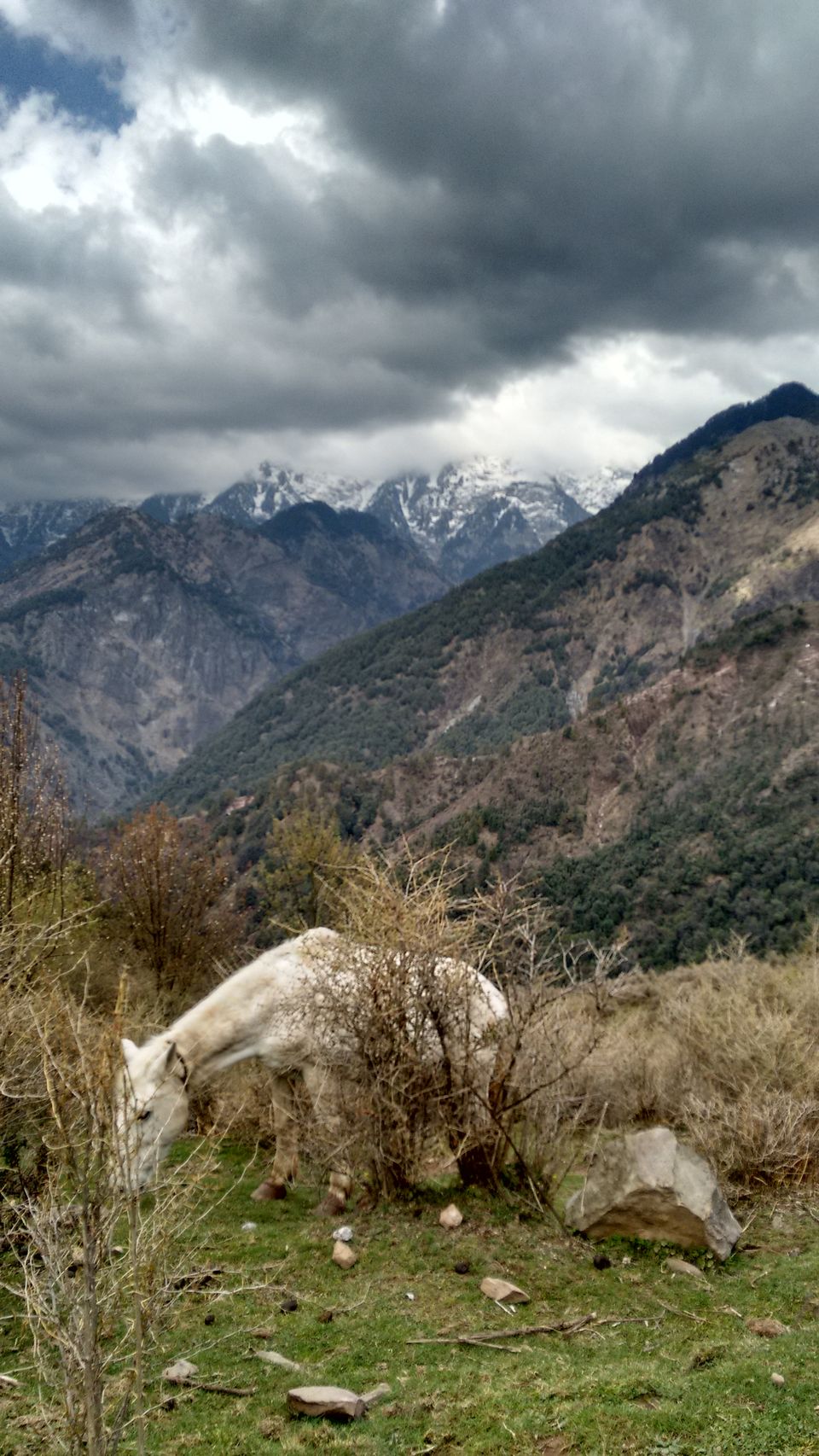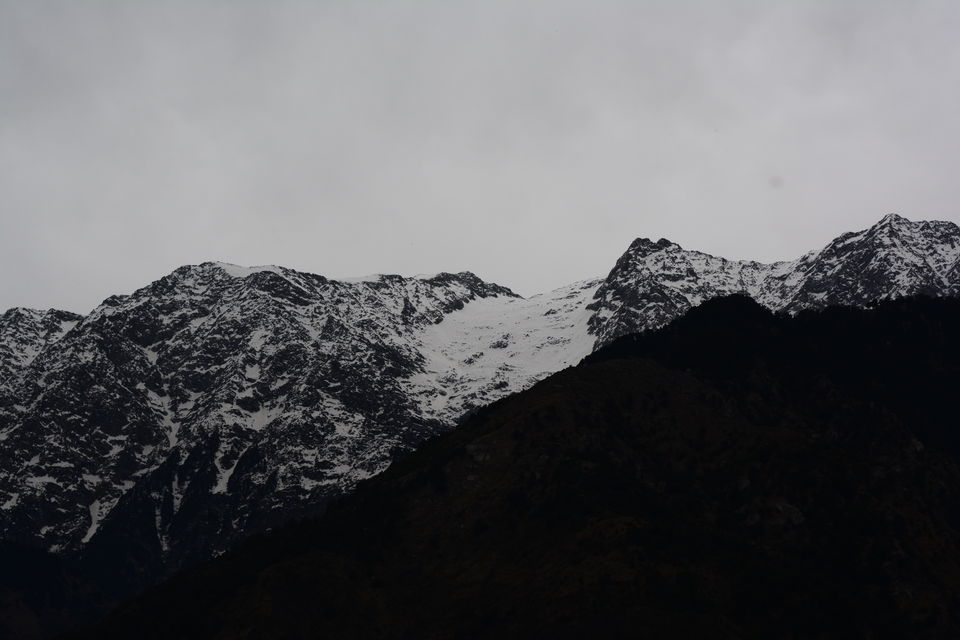 BEING TOURISTY
The next day, we explored McLeodganj, the tourist hub of Himachal Pradesh. Good places to eat include Dolma cafe, located in the central market area, as well as other small shops, famous for making the Tibetan Delicacy "Thukpa"(a kind of soup with noodles, vegetables and/or meat). We also visited the Famous Dharamshala Monastery, and coincidentally, the day we visited it was the day that marked the Centenary Celebration of the Dalai Lama, so naturally, huge celebrations were due.
CAMPING NEXT TO A WATERFALL
On the Third day, our Home Stay owner had informed us that after undertaking an hour-long trek we would reach a waterfall, next to which camping facilities were available. We then went on the trek, along a winding and narrow pathway, a task that was both daunting as well as exhilarating.
Once we reached the camping site (400Rs/Tent) our camp guide had created a bonfire for us in the evening, and had made a wonderful meal for us as well. That night, we could head the gurgling rush of the waterfall only 10 steps away from our campsite, and the pristine, clear water churning against the rocks. We could look up and see a million stars in the clear, cloudless night.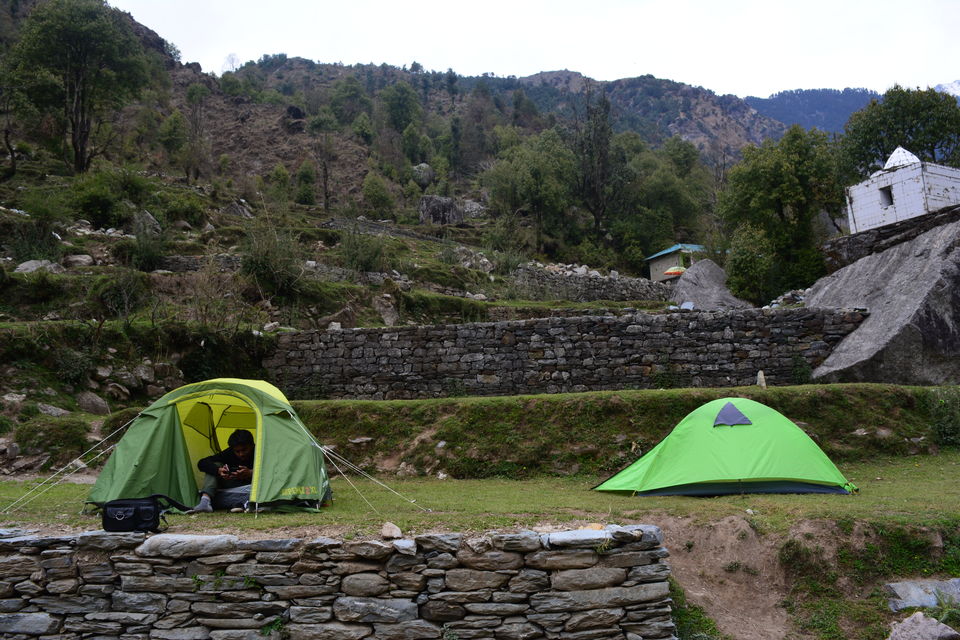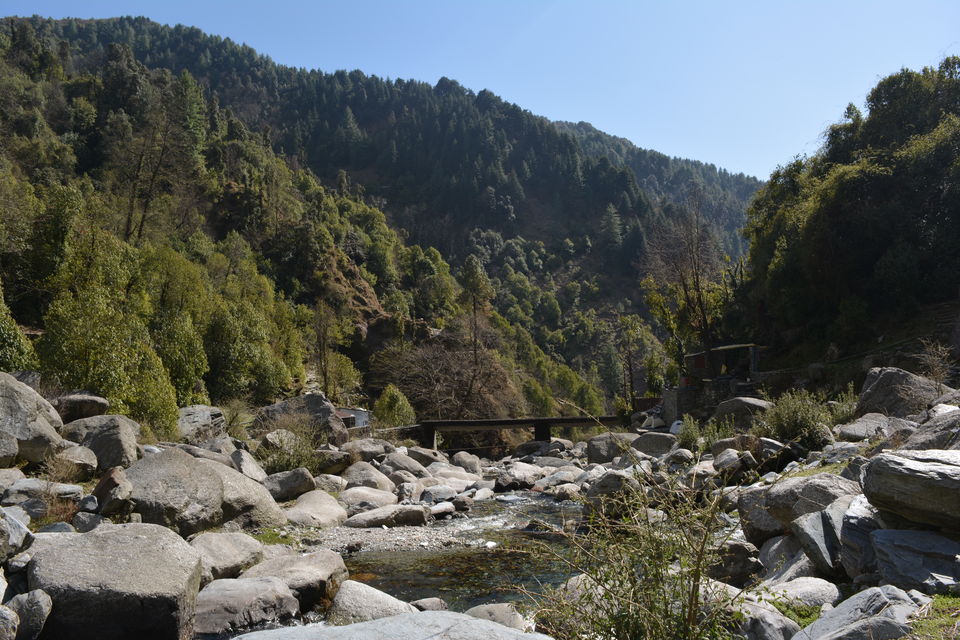 One just does not forget memories like these, made in the most picturesque place, that is Dharamshala. Take a guitar, a couple of close friends and and the serenity of a place like Dharamshala, and you have the core ingredients of a good time guaranteed.