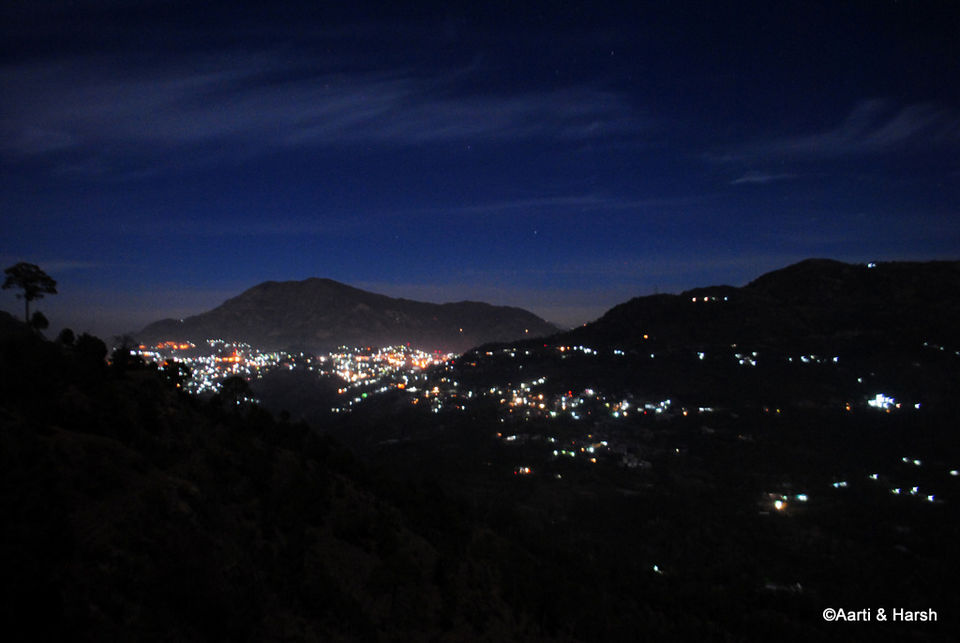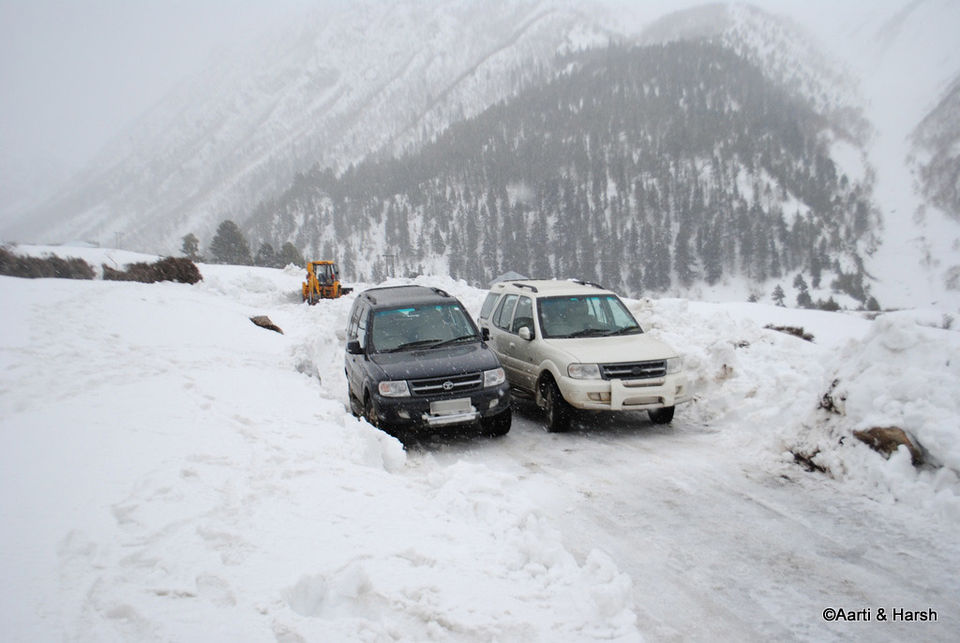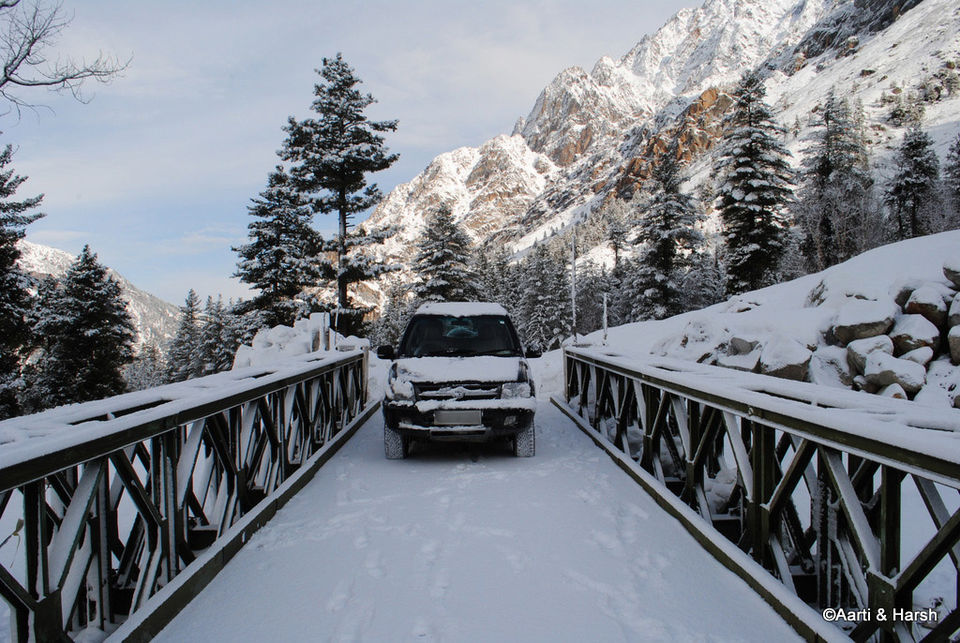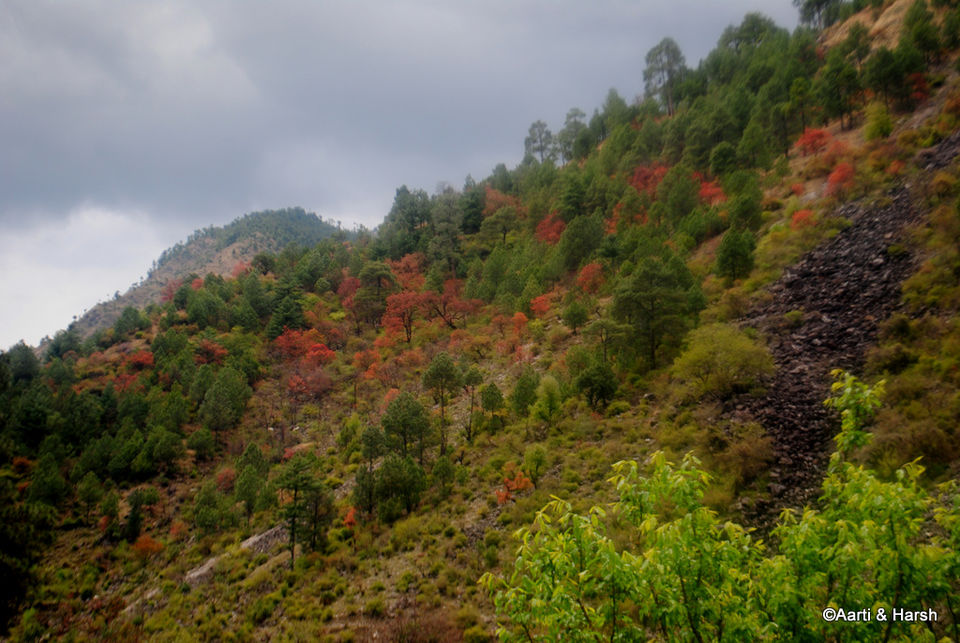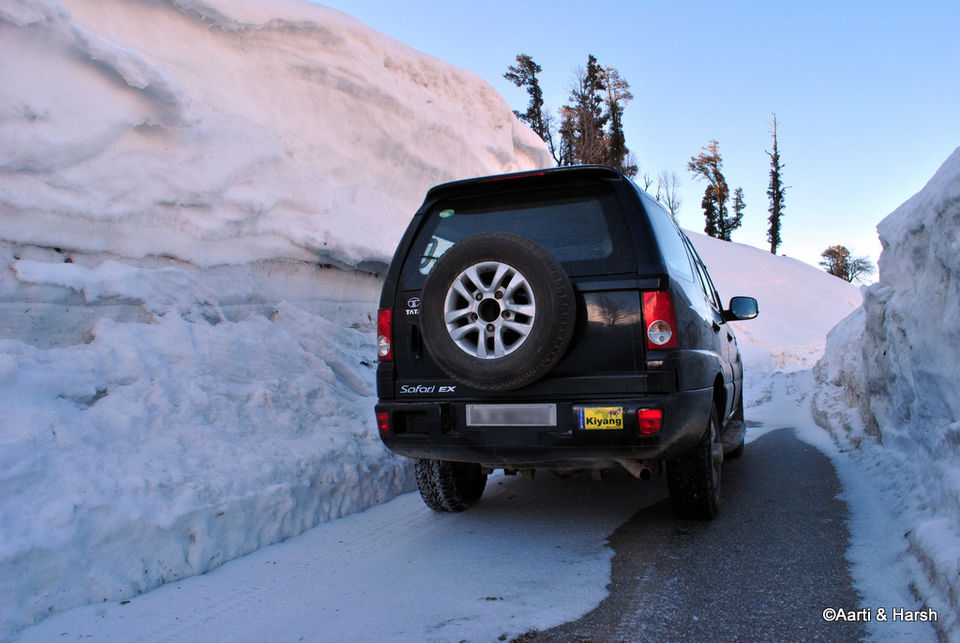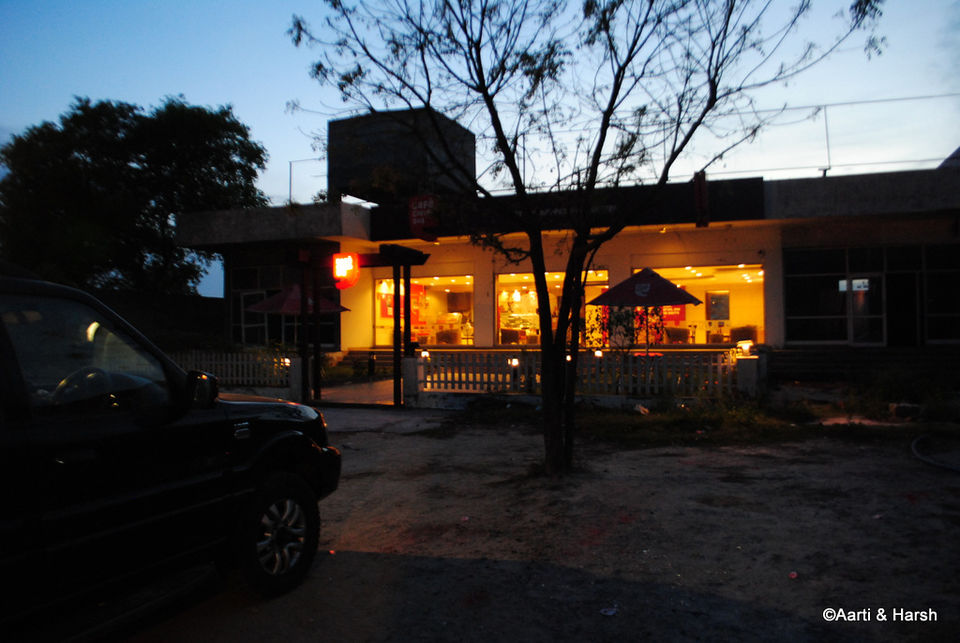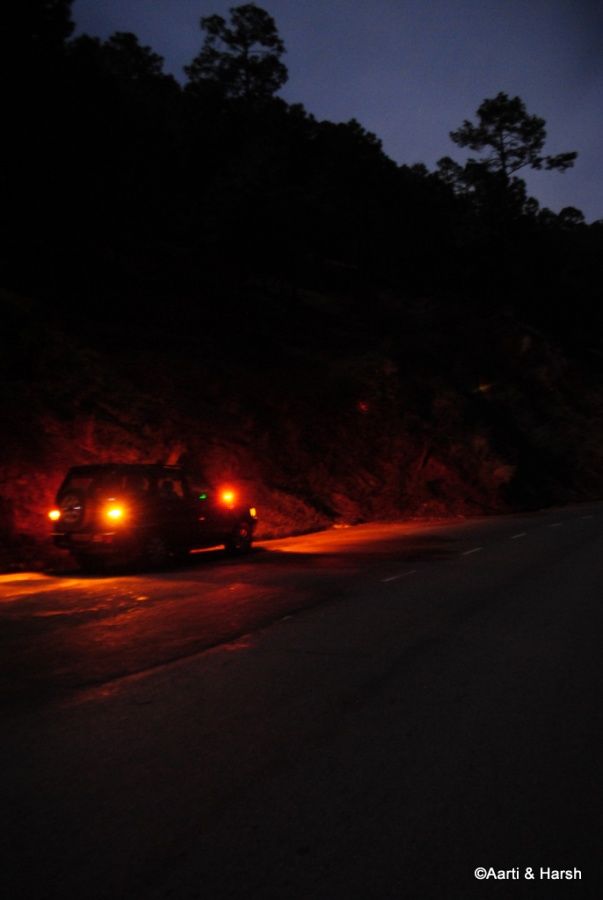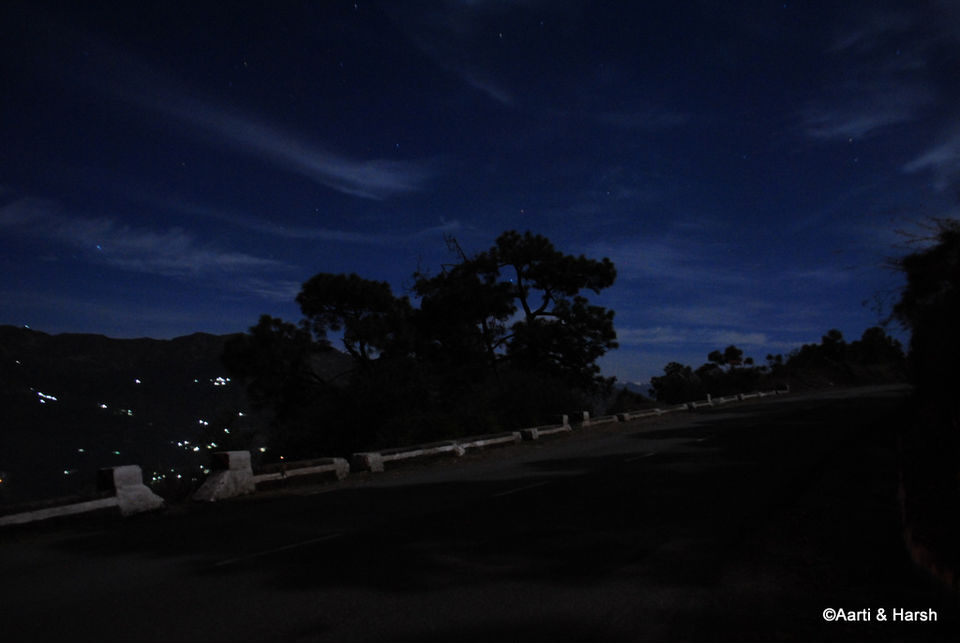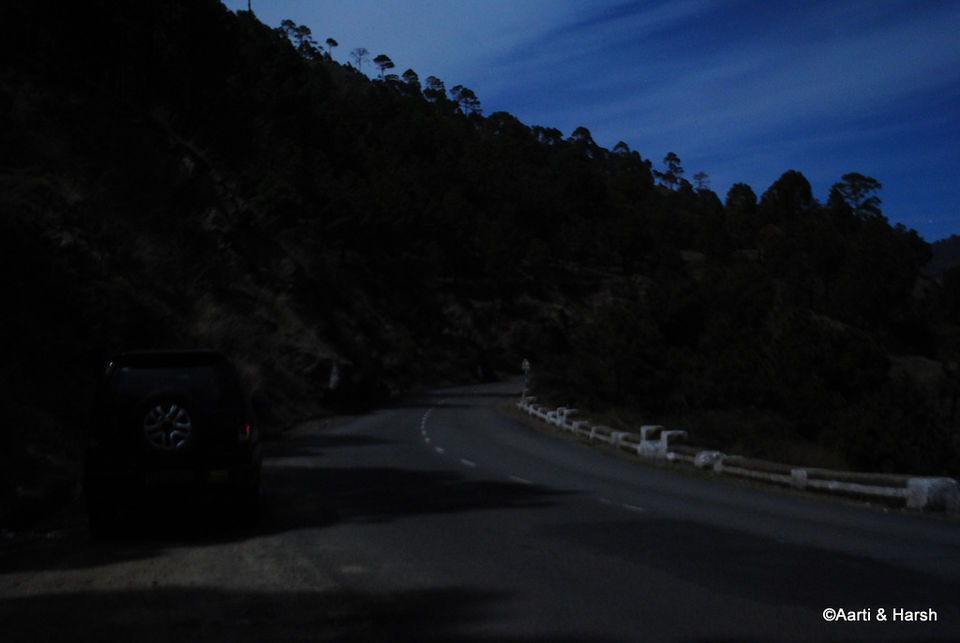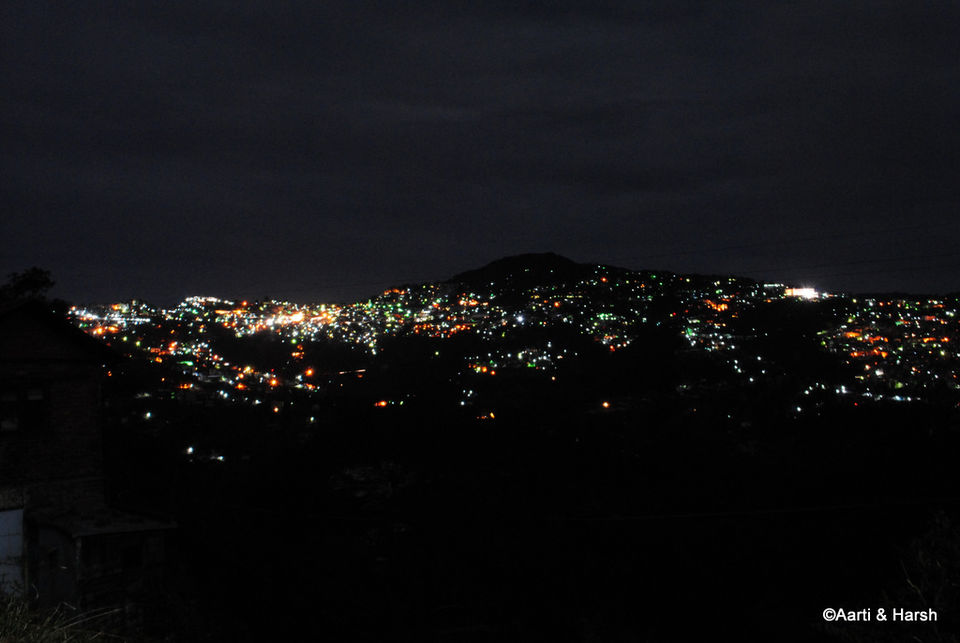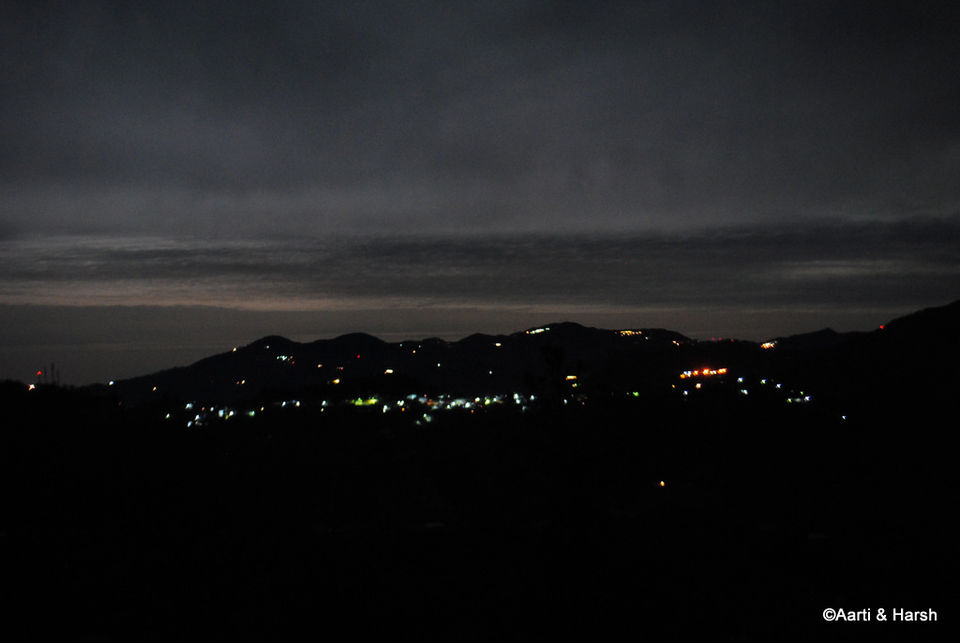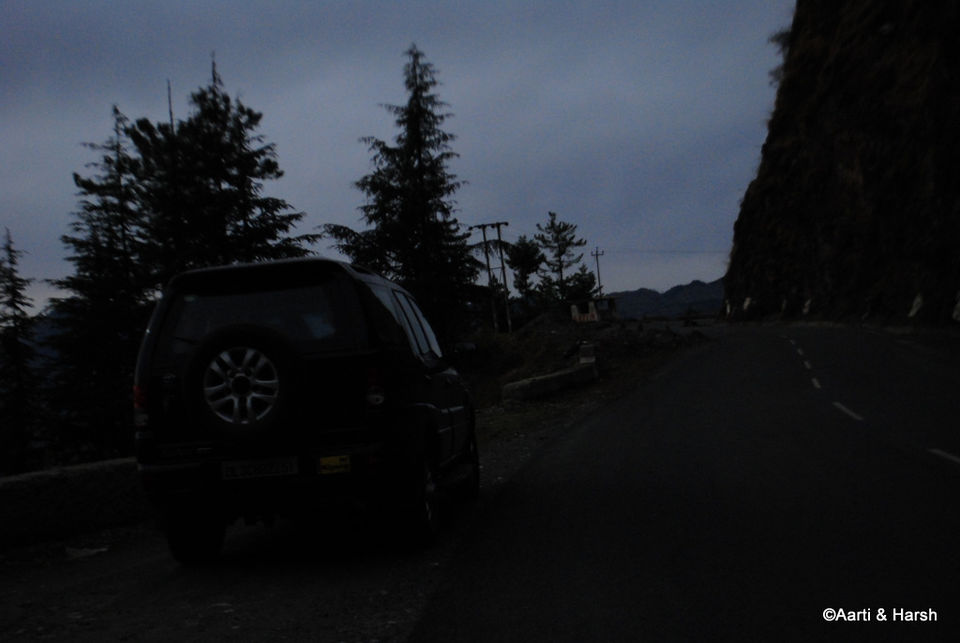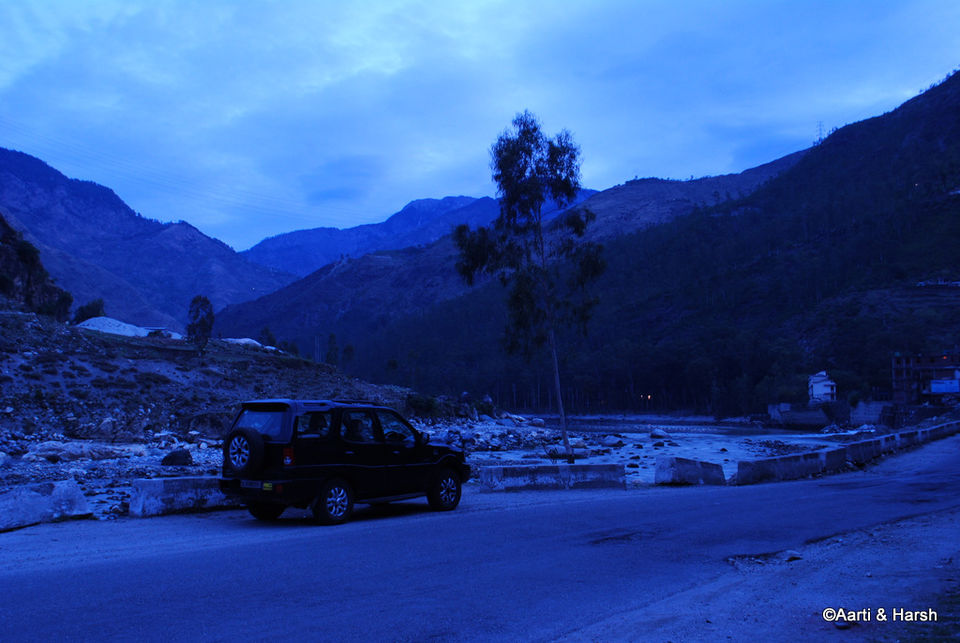 The last time anyone had decided to drive non-stop from Delhi to Spiti was John himself. It has been almost a decade since that feat was achieved. What made that feat even more commendable was the fact that John had been shot - twice - in his guts and yet he managed to drive an SUV all the way from Delhi to Kaza without batting an eyelid. We intended to do the same thing, well almost the same thing, since I did not intend to get shot before undertaking this adventure.
If you are confused, I'm of course talking about Mr. John Abraham in the movie Paap (2003). But then again, as I type I also realize that there are many crazy guys on this forum who might have ridden/driven and undertaken such a journey, probably even more difficult ones. Needless to say, unlike Mr. Abraham, they too would have done it without two bullets in their guts. Anyway, personally speaking, if achieved this would have been a first non-stop 26 hr drive for us.
We planned to begin the drive on a Tuesday afternoon after getting free early from work, and head straight for Spiti. By our calculations we would have reached Kaza by around sunset on Wednesday. However, I must say folks, plans are just plans when regions such as Ladakh or Spiti are concerned where the best laid plans are easily thwarted by a flick of the weather God's finger.
So, what was supposed to be an all Spiti trip turned out to one in which we covered 3 different regions of Himachal. We witnessed the heaviest snowfall of our lives, white landscapes everywhere and met up with fellow travellers at almost every other bend on the road. The trip was also about making impromptu plans and traveling as a group. But most of all, it was also about discovering a couple with weirdly similar tastes in travel as us.
The travellers: Aarti & Harsh
The machine: Our very own wild ass - Tata Safari 4x4, named Kiyang
The co-travellers: Mr. and Mrs. Tanveer Singh
The machine: Their very own elephant- Tata Safari 4x4, they call it WE

Day 0/1 (26th/27th Mar): Delhi - Landslide - Kalpa
As the D-day came closer, troubling news started to pour in from the region. They spoke of landslides and snowfall, and of roads not yet cleared for vehicles to cross. And of monsters so huge they could throw away vehicles into the deep gorge below. Well the monsters part was a bit too much, but the rest was true. And who, you may ask, was the supplier of this news? A man with a weird name and a weirder background that goes along with the name. Many of you here might know him as Jamaica, and many would think that he belongs to Spiti. However, not many know that he hails from Jalandhar and shifts base to Goa every year in the summer. Another fellow traveler, Imran, had posted pictures of a huge rock that had fallen on the Hindustan- Tibet road, blocking it for vehicular traffic. So up until the penultimate day we were not sure of reaching Spiti, but neither one of us was willing to discuss/accept it openly. We would try as hard as possible to reach our destination, even if that meant getting stuck for a day or two enroute. We did discuss this eventuality briefly on the night before we left, and hatched a plan. If we could not reach Spiti, we would head out to Manali, a place which we both love. Just to relax and to soak in Manali-ness.
We were soon at the set of Dhabas at Murthal, where we stopped at CCD to fill up our thermos with good black coffee. The otherwise deserted joint sprung into action with such a huge order. The cashier had probably not sold anything during the day because his face lit up on the mention of an order reaching almost 500 bucks! Thereafter, the drive was smooth and the traffic was light and it was not long before we broke for dinner at McDonald's near Zirakpur. I decided to take it slow from here onwards. It was a prudent decision to let other vehicles pass and keep it slow and steady throughout the night . 
It was almost midnight when we rolled into Solan. The view was very tempting and I decided to take a break and shoot the town down on a full moon night. I was doing about 40 kmph on the climb towards Shimla when suddenly from the corner of my eye I saw a slight movement. I was not driving very fast, but it did not take Albert Einstein to realize that the object, a deer, which was now moving towards the center of the road, would crash into me within the next second. Another thought flashed into my mind that Aarti was sleeping soundly on the rear seat and breaking hard would only cause her to topple over and hurt herself. Thankfully, neither of the parties involved were injured too much. 
The rest of the drive till Rampur was uneventful. After a tea stop before Rampur and refuelling at Rampur, dawn happened. We were still a good 4 hrs away from the reported landslide. Deep in my guts I knew that we would not be allowed to pass.  

Day 2 (28th Mar): Kalpa - Chitkul - Rakcham 
Day 3 (29th Mar): Rakcham - Jalori - Banjar
Day 4 (30th Mar): Banjar - Jalori - Teerthan - Manali 
Day 5 (31st Mar): Manali - Rohtang (attempt) - Parashar Lake - Bilaspur
Day 6 (01st Apr): Bilaspur - Delhi