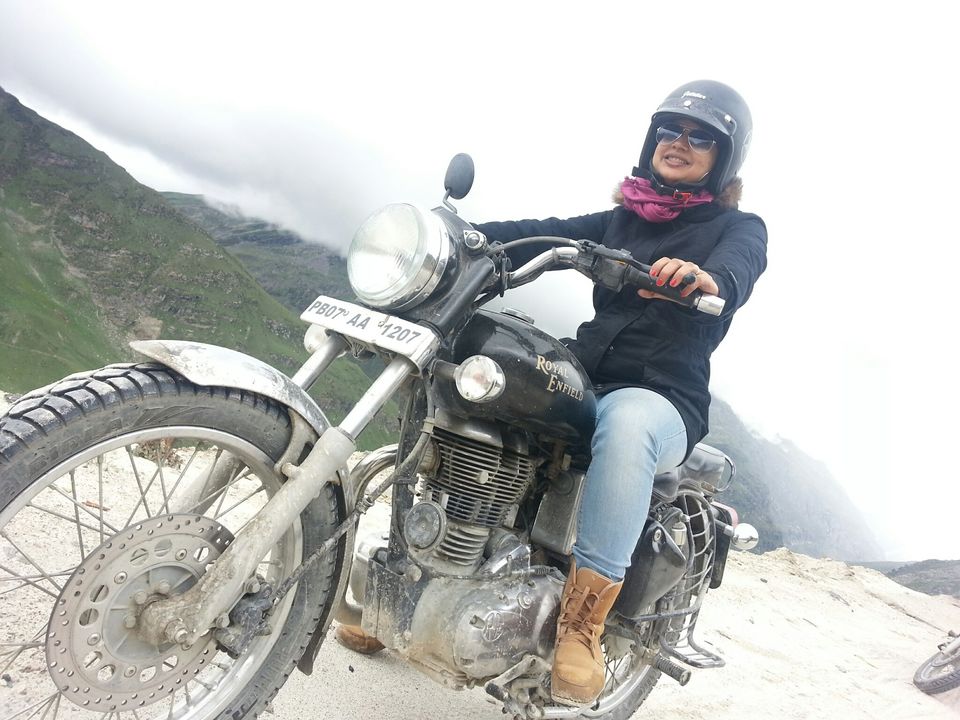 We reached Manali by road from Kasol in late morning. As we didn't have hotel in advance we started searching for descent hotel amd then we checked in to hotel Dragon( dont go by name, it was quiet good one ;) ). We got a nice room having scenic view. We were tired as we got up early to reach Manali so we headed to have our lunch. We stayed in old manali where we have plenty of options to stay and to eat. We go to a restaurant not actually restaurants here more are cafe kind but they serve good food.
I wanted to try some local food so I ordered Thupka- it was more like soup with full of veggies and noodles ofcourse. My friends have ordered nonveg biryani with some local tadka ;)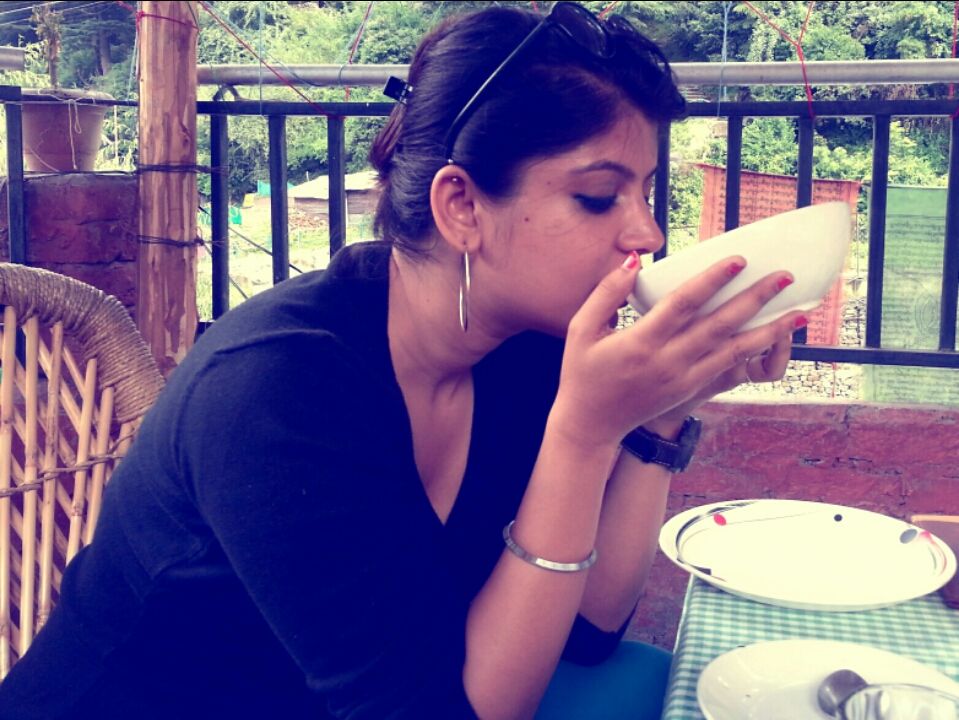 After lunch we hired bikes on rent and then went to our hotel rooms and had an afternoon nap. In the evening we visited Hidimba Temple, Manu Temple and local market of new manali and old manali, also get clicked like crazy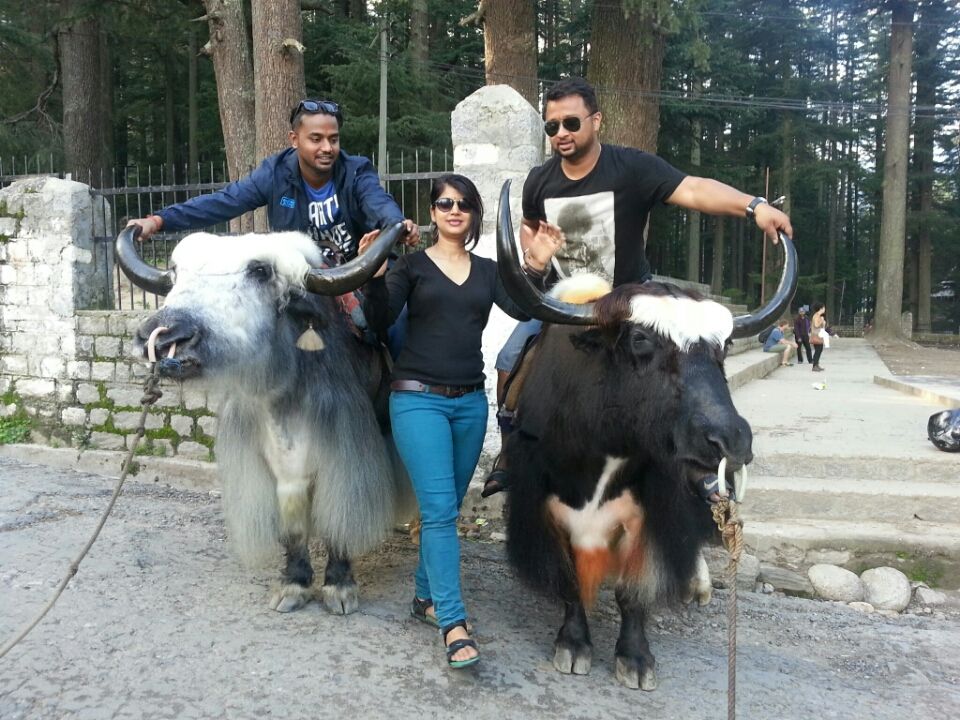 We were planning to go Rohtang Pass but came to know that Government pass would be required to visit Rohtang. We got up early next day and as I stepped out of my room the view was breath taking. It seems the chilly mountain shielded himself with white velvet quilt of clouds. Morning was so soothing we decided to go to Solang Valley.We were excited to ride on two wheels, my driving was not that good to ride on those sharp turn roads so I was pillion rider but excitment was equal ;)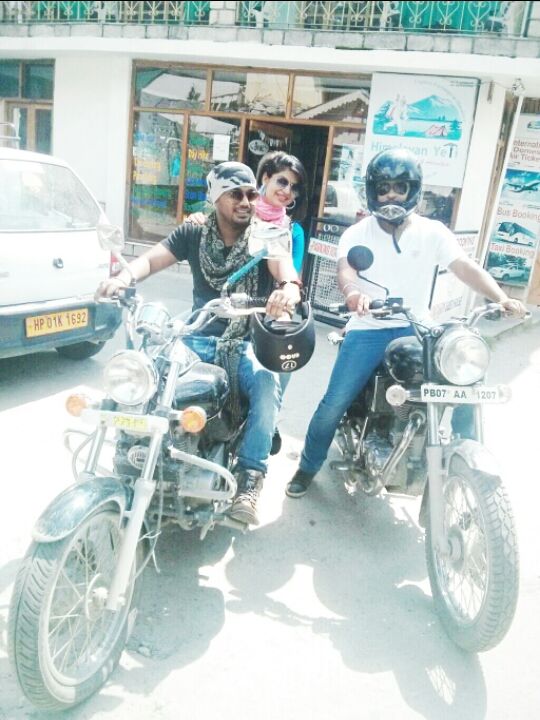 The roads and view to Solang valley was beautiful, the sound of rippling of river Vyas, the clean roads, roaring mountains all over were fabulous. We took ropeway to reach on the top of Solang Valley. It was green everywhere and weather was amazing. We took few clikcs and had coffee in the cafe on the top.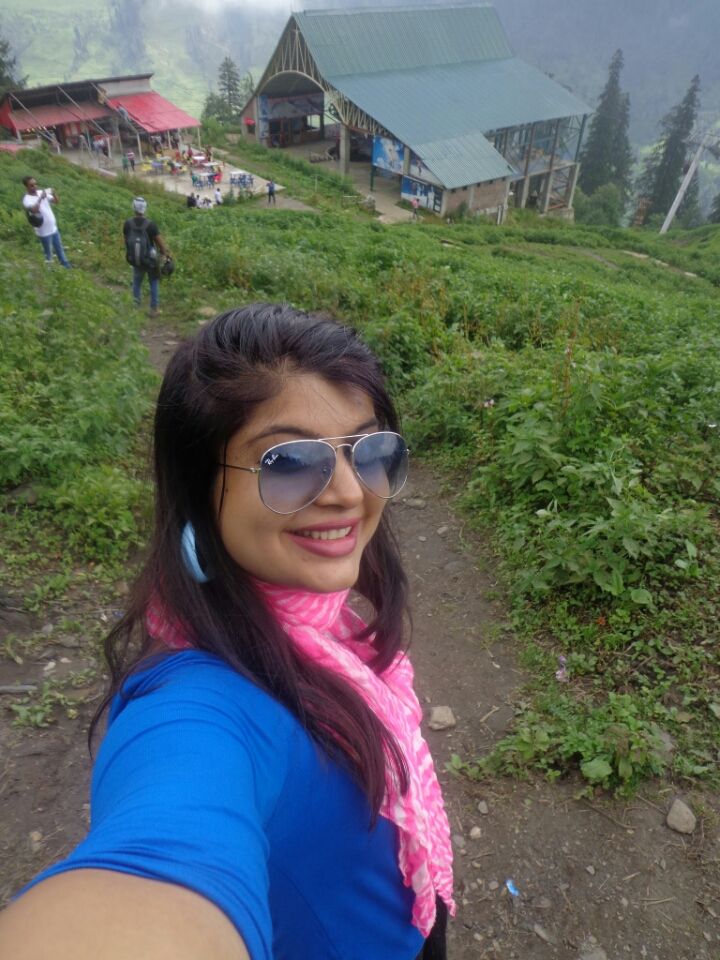 It was more like lovers point as where I turn I see the couples hand in hand or cuddling each other. Definitely it is a paradise for honeymooners. We moved back to manali to our hotel room.After our relaxed nap we got up in late evening. Nights were chilly specially for the person like me who has higher tendency to feel cold. We ordered evening snacks from the hotel kitchen. Relaxing chairs were present in the balcony of our room having mountain view. We were having our snacks with wine and chatting about everything in the world. The weather, view and the company was superb, that I actually don't need any drink to get high. We went out to have our dinner obviously in a cafe- cafe sunshine having good music, delicious food options, crazy hippie crowd, old manali was full of foreign tourists. I had veg falafal.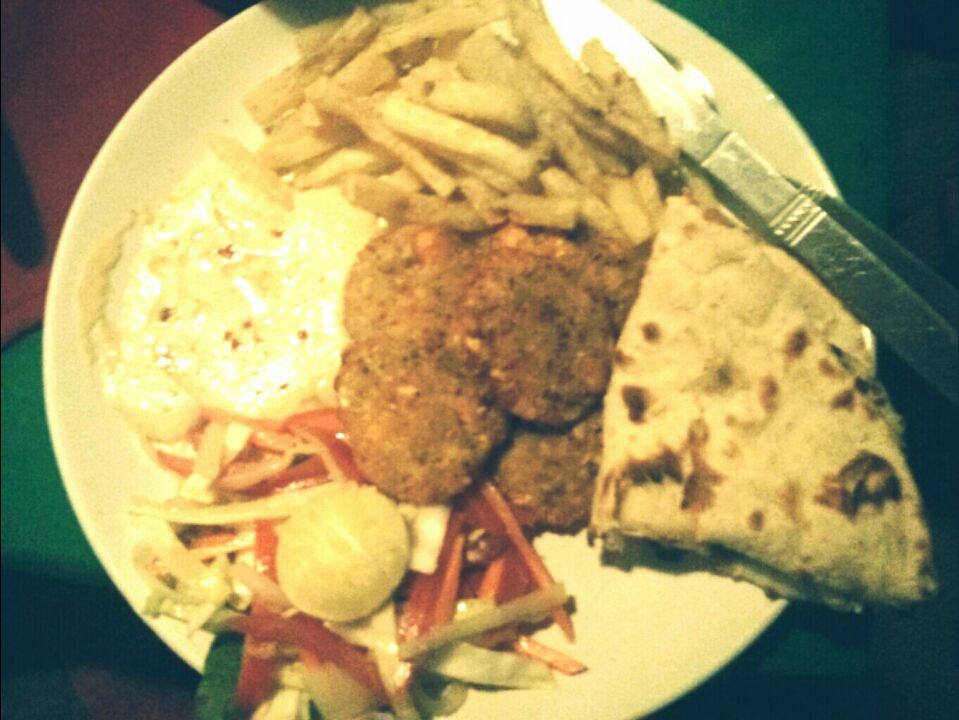 We got our Pass today to visit rohtang pass but we enquired near by areas and decided to go to Keylong which is 100,100 ft above sea level and famous as administrative centre of Lahaul and Spiti.
We started early morning, get our bikes petrol tank full and all geared up to ride on. Main thing which I suggest here just check all the papers for the bike you have hired because police is strict here regarding documents of bike and government pass.
Our 1st stoppage was the checking point before rohtang pass.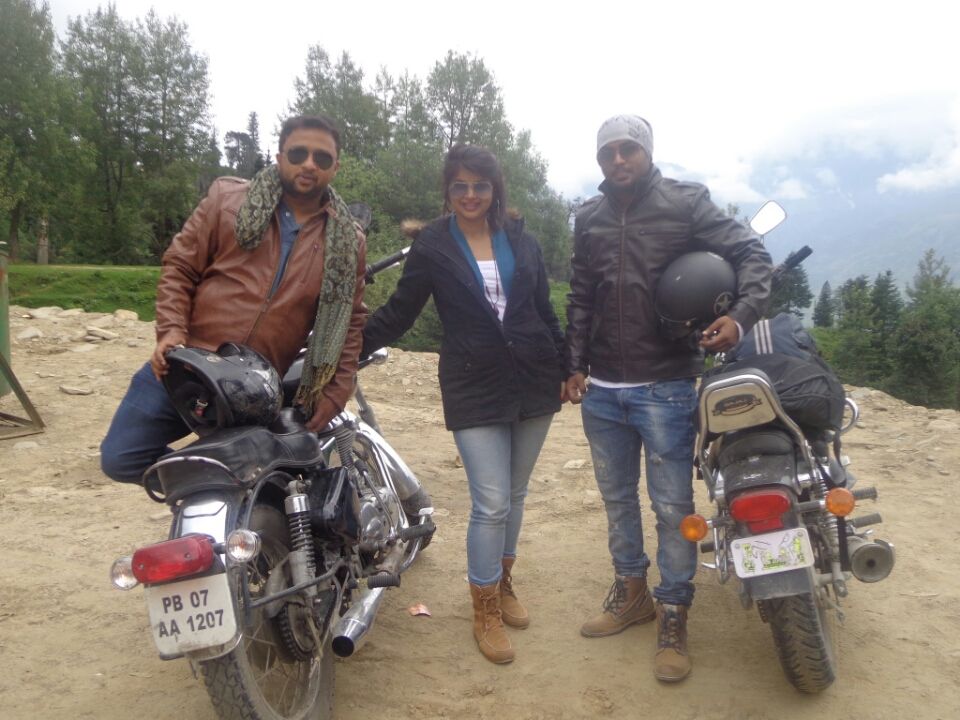 Roads and the path was beautiful and scenic.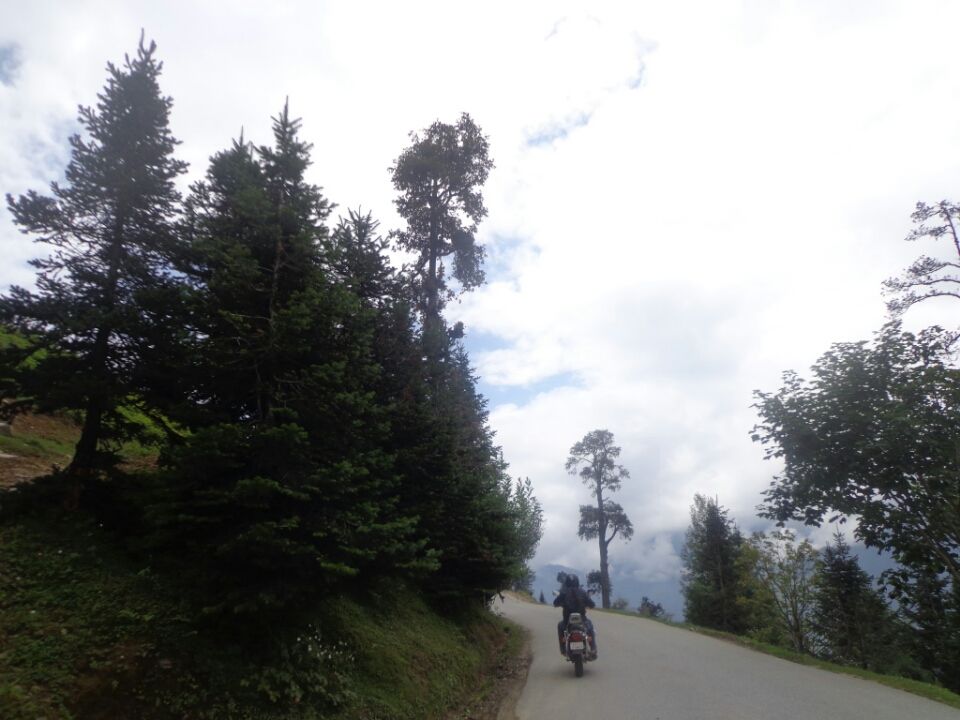 As much as we were going up we were more freezing. We can see the glaciers on the mountains. And few of the meltes glaciers made walls adjacent to roads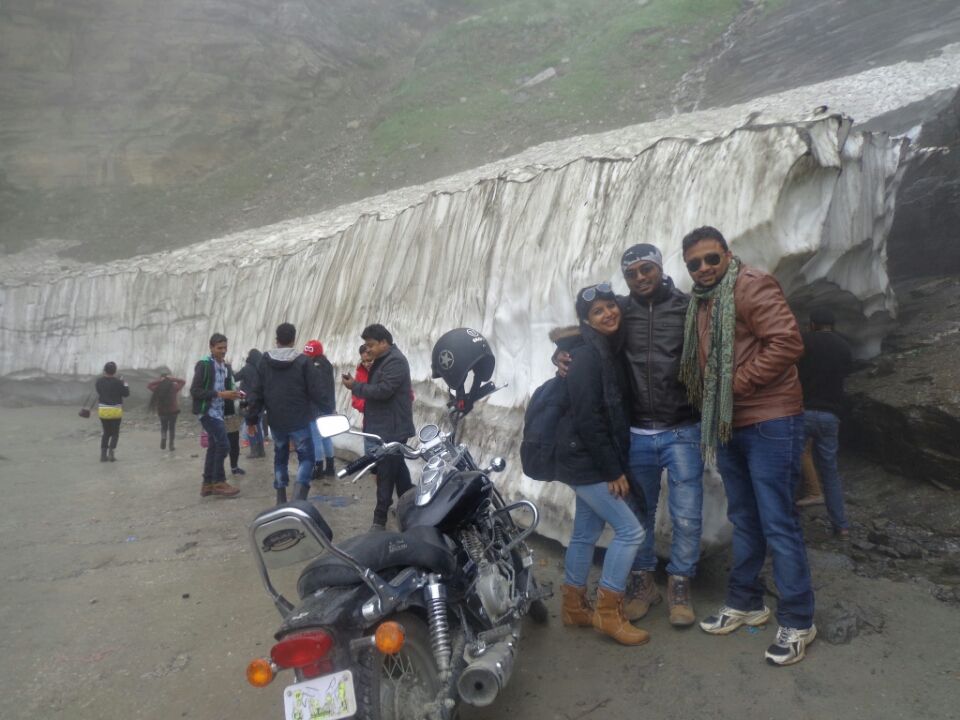 And here I wanna show it pictorial instead of words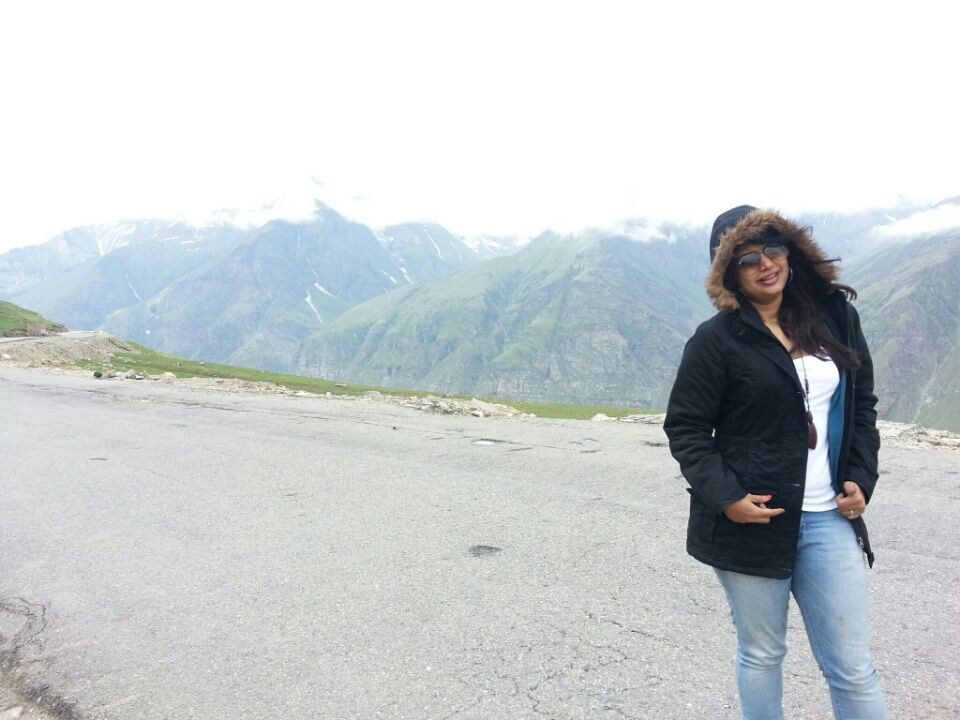 During the time of snow, mountains are covered with snow and adventure sports like sking, ice skating , motor driving happens here. Our stoppage were hardly 5-7 minutes. Here is the point where temperature says 2 degress as we met one of an army man and he answered about it to our curios questions.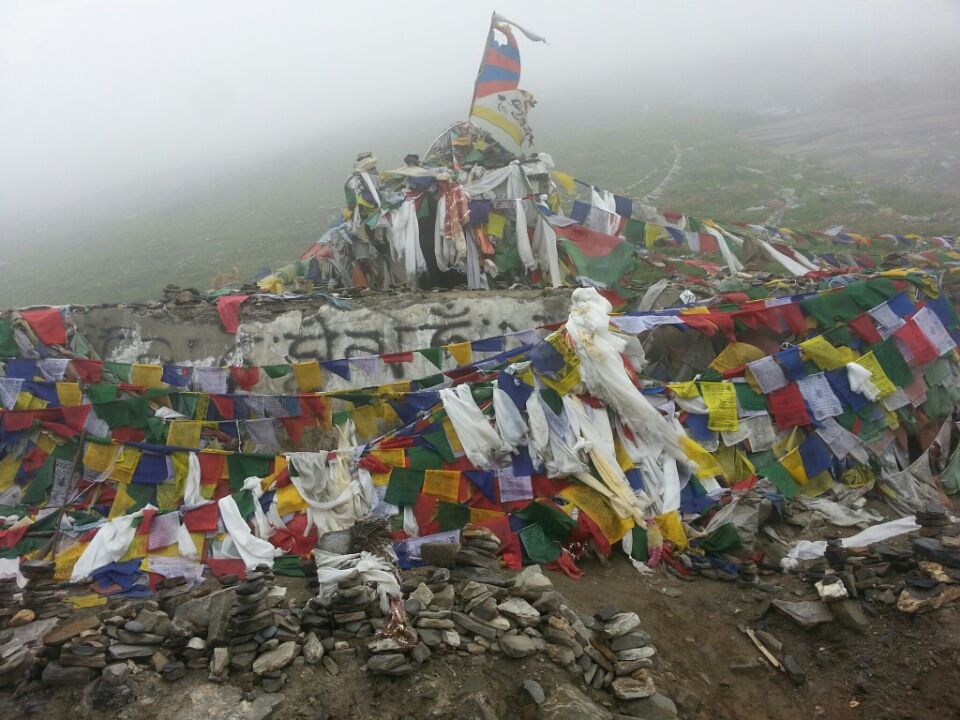 After arounf half an hour we encountered a dhaba where we had our brunch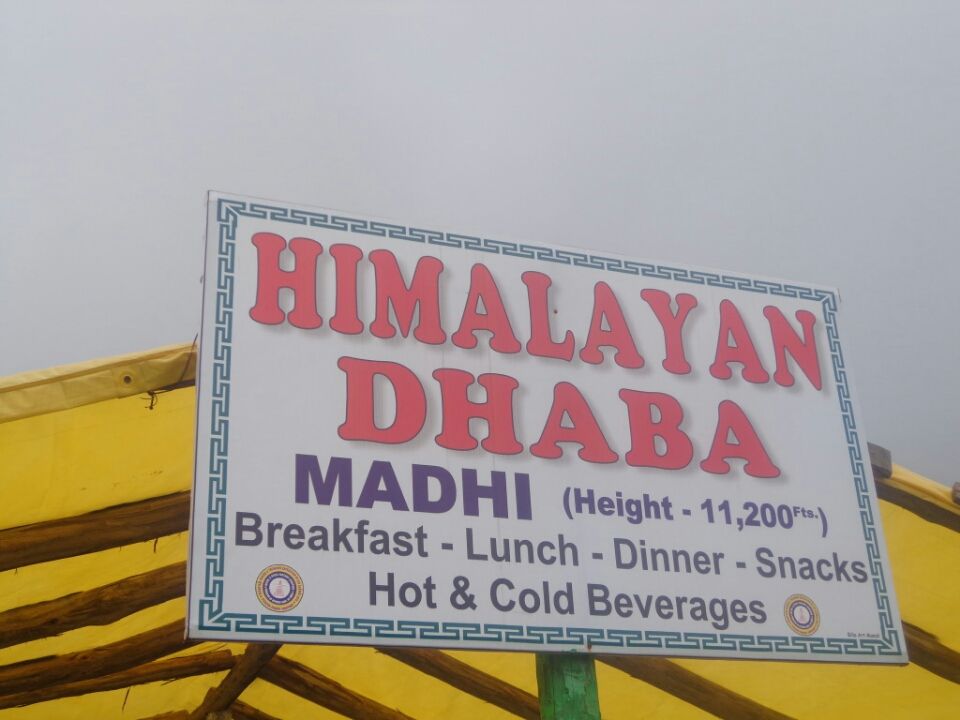 Picture shows the height where we were having aaloo k parathe with hot coffee. Many villages come in between and the temperature goes up and down as we were riding to different zones.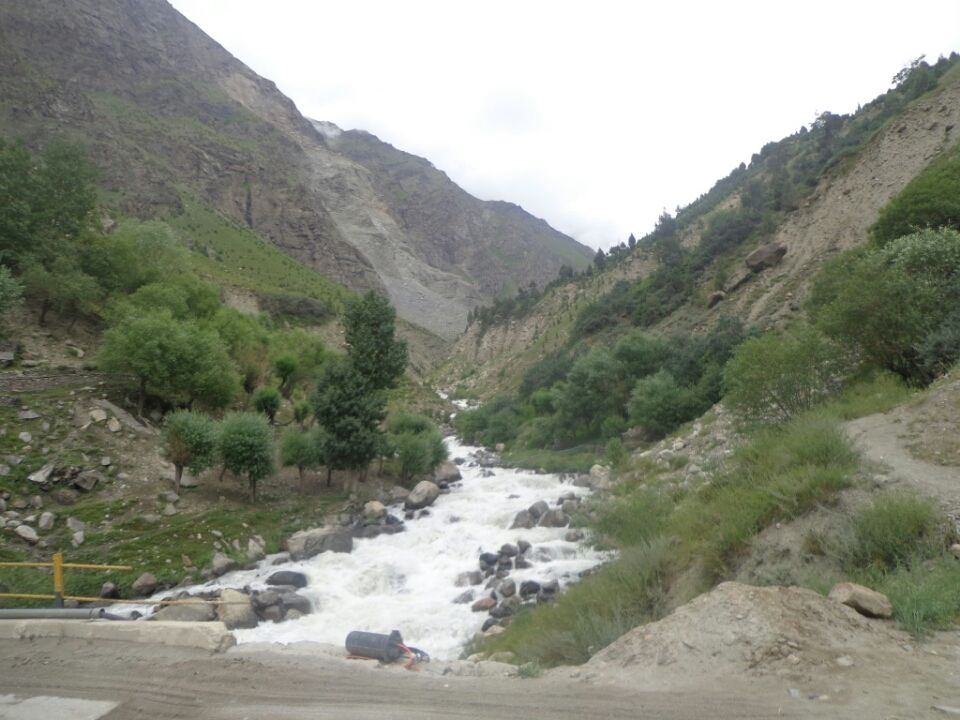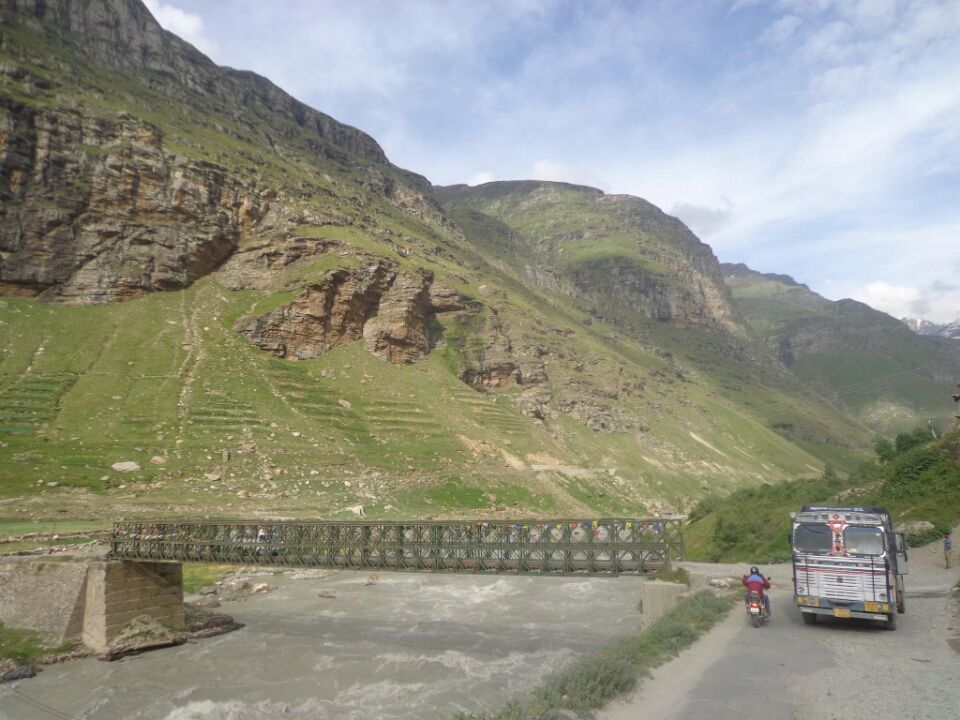 We were good till the point our one rider's bike got punctured and there were no puncture shop, mechanics near by. We went 4-5 kms back where one puncture shop we have seen and he repaired the puncture. Thanks to the man who helped us and did not even charge extra. Keylong was near by but sunset happened so we could not drive as fast as we were.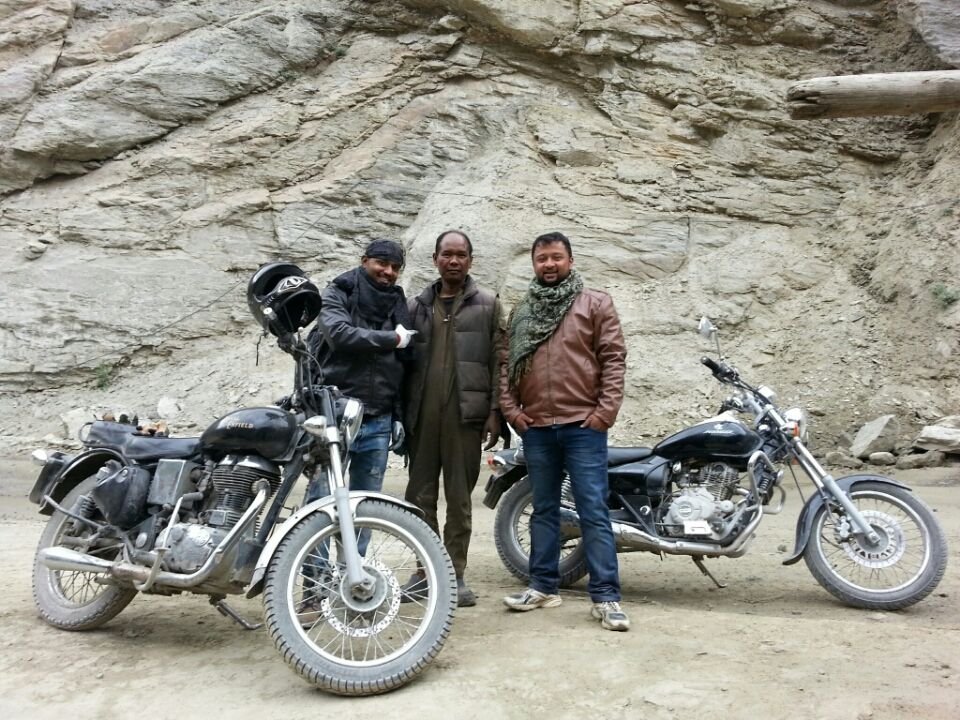 There was a juction where one road goes to Leh directly and one to Keylong so in the night we need to take care of this. Somehow we reached Keylong and riders were tired, even I was feeling dizzy. We ordered food in the hotel and roam in the local shops and came back to our room to have good sleep. Few people have motion sickness problem because of the height.
There are nice monasteries in Keylong. Riders who travel till Leh, Keylong is one of the night stoppage.
While going back we have came across
Enfield
group who were traveling to Manali from Leh.All the riders were friendly and they show the happy all is well sign to fellow riders.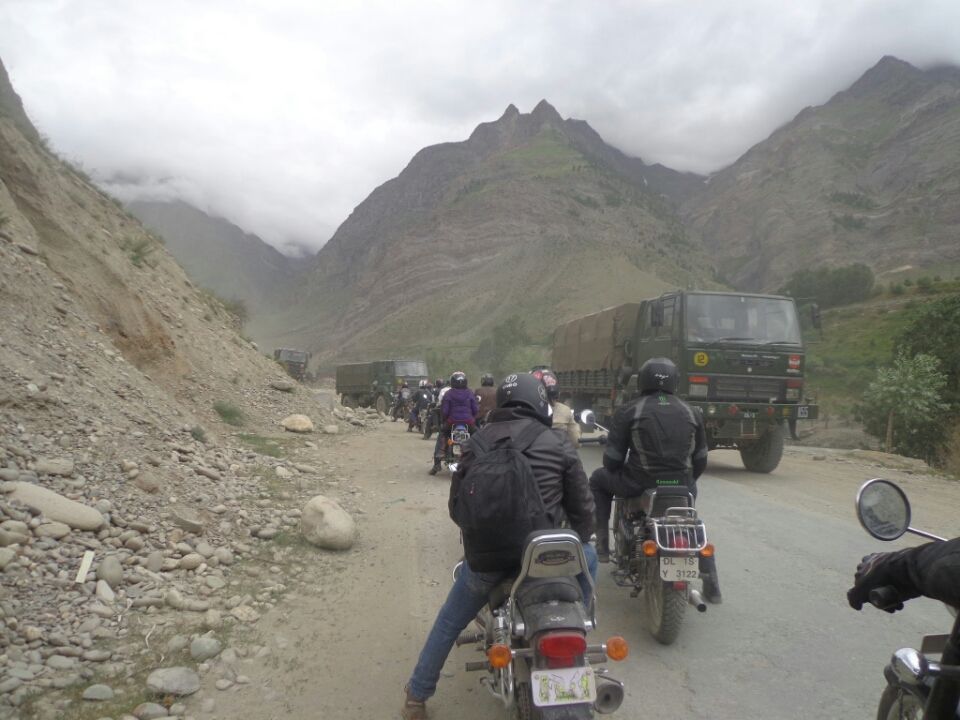 The ride was not easy even when going back, its dusty and mudy.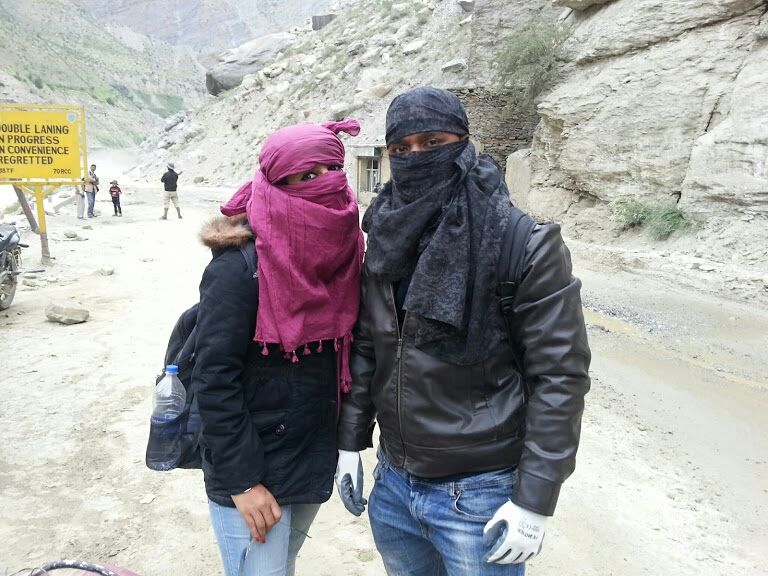 Around mid afternoon we reached Manali safely. If you wont have plan to go to Leh then defintely the ride to Keylong will be treat to your adernaline rush.