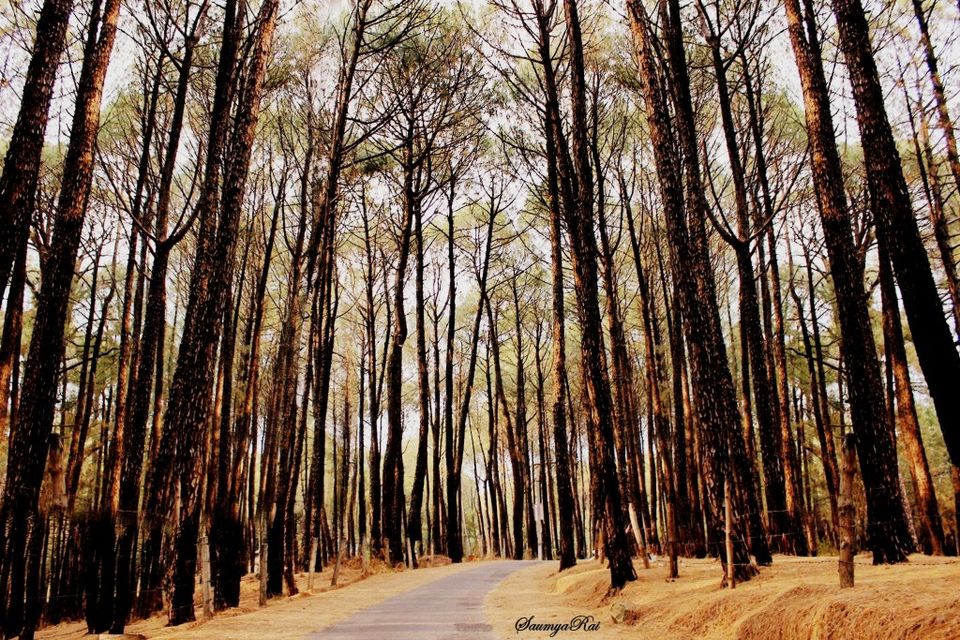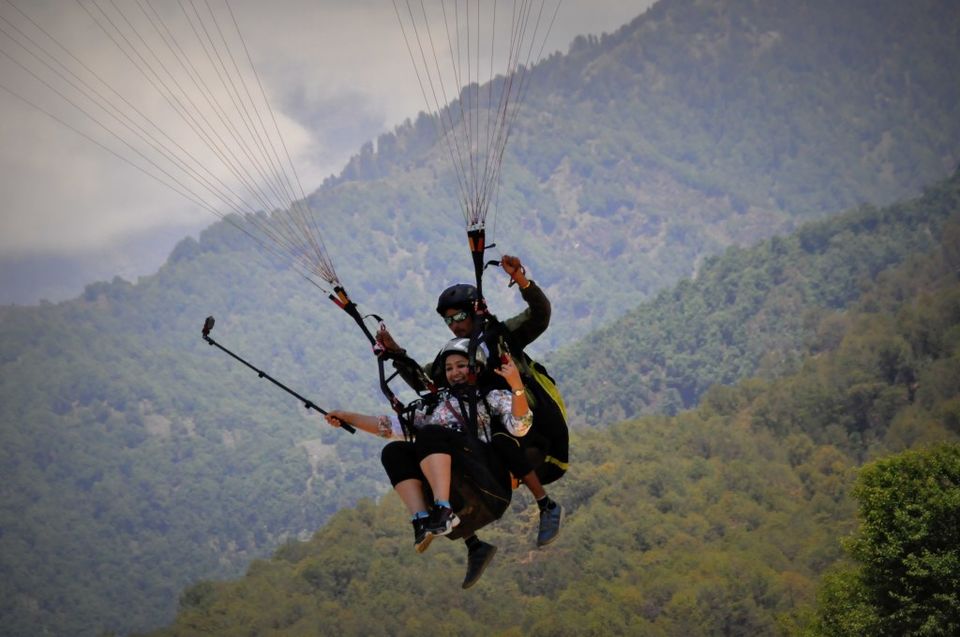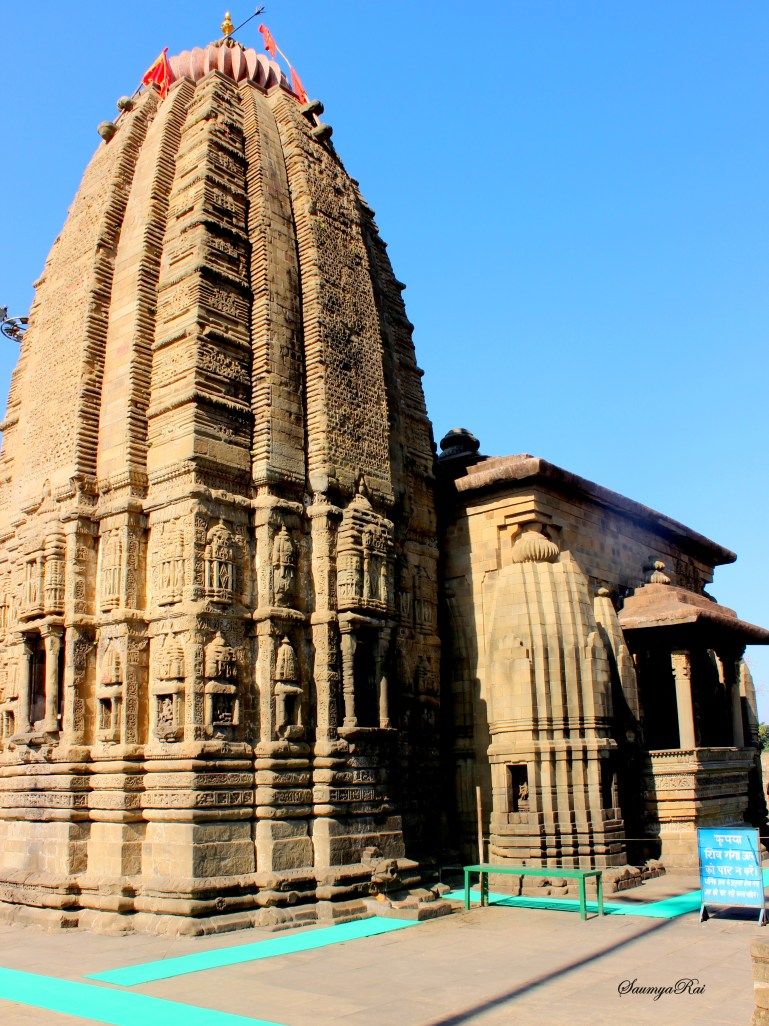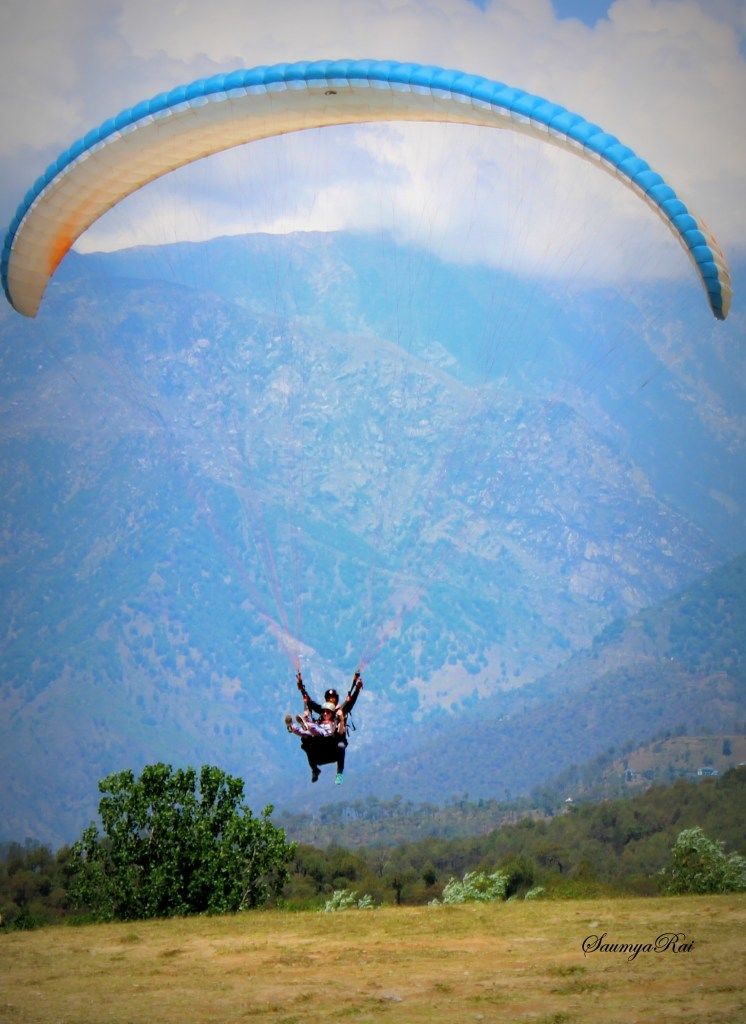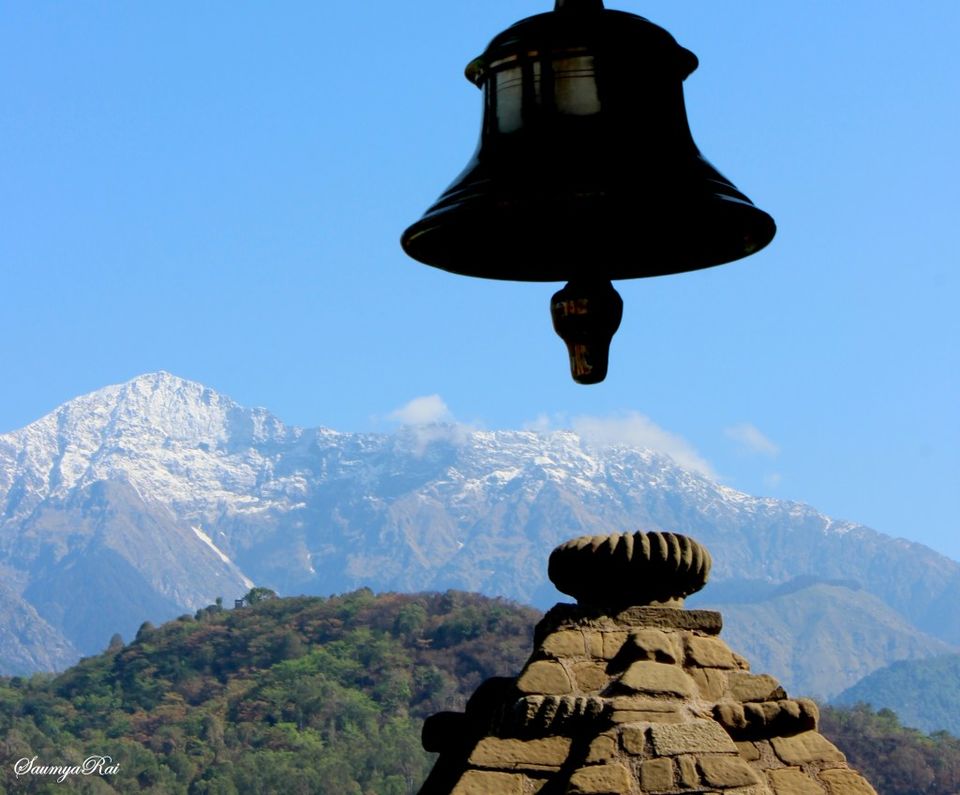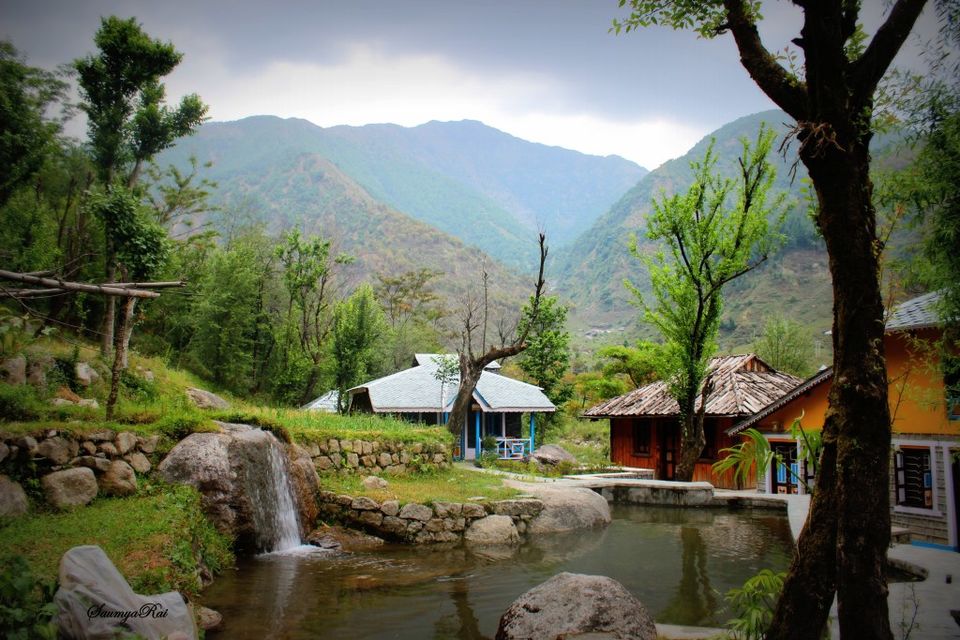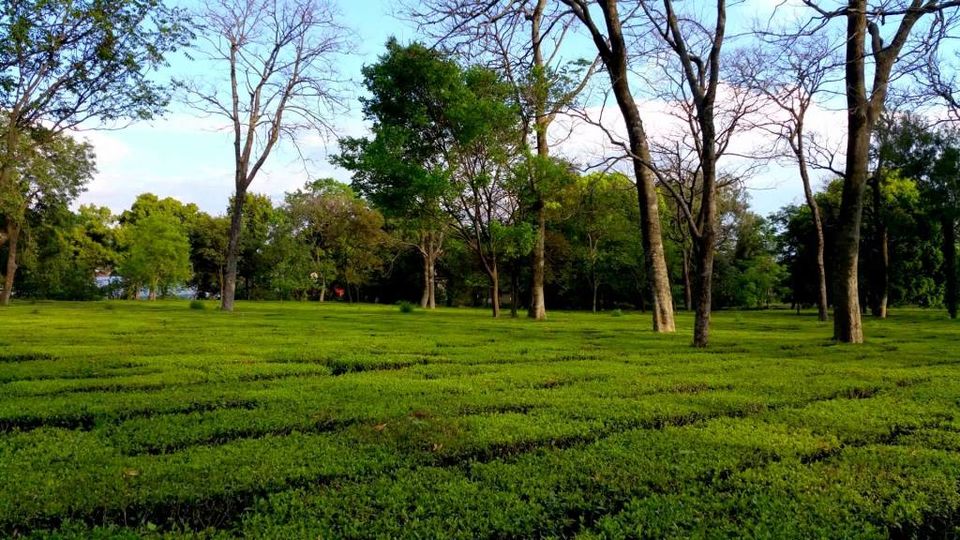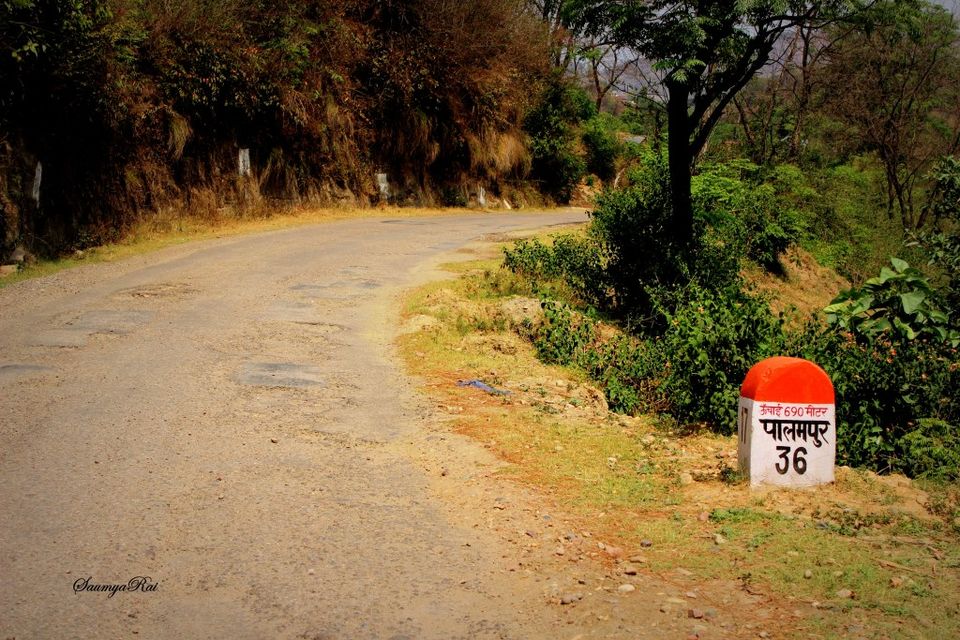 For all the corporate employees a weekend full of peace and tranquility can rejuvenate us for the next few weeks. As we needed a break from our hectic day to day life, we decided to spend some time in Palampur. Palampur in Himachal Pradesh is one place which has calmness in abundance. A small town located in the Kangra valley is famous for the tea gardens, temples, Paragliding (it is the world's second best site for paragliding) and the beautiful and serene surroundings. The best part that we liked about this place is that it isn't commercialized as much as McLeodganj and Dharamshala. As the footfall is comparatively less, Palampur has its natural beauty intact within itself.
Palampur … Here we come!
The first thing that instantly caught our attention was the peacefulness of the place. With kids walking down the streets after school, all we could see were their smiling faces. Although we did not have many plans for this trip, we decided to keep it short yet memorable by trying Paragliding for the first time. As Palampur is known as the tea capital of North India, we were able to see tea gardens all around us through most parts of the city.
Beautiful Tea Gardens of Palampur
The first day at Palampur was spent at the Himachal Heritage Village which is an amazing property owned by Mr. Hem Dogra and Mr.Gagan Sharma. Both these folks are doing their best in keeping their culture alive with this beautiful place they have created for people to stay. We will be putting up a detailed story about the property soon. Once we took a tour of the property, we decided to retire for the day as the next day was supposed to be full of thrill and excitement.
Himachal Heritage Village
Although it had rained heavily during the last night, the morning was completely different for us. We were greeted by bright and sunny day inviting us for the thrilling paragliding experience. The landing site for paragliding is at Bir which is 30kms away from Palampur. Before visiting Bir, it was important for us to say Hello to God with the first stopover at Baijnath Temple.
Baijnath Temple is one of the oldest temples in India and is known for the majestic grandeur of its architecture. The temple had very few devotees in the morning and was peaceful as it did not seem to be commercialized at all. We had access to the innermost part of the temple, right before the Shivling, which actually surprised me. After praying to God to keep us all safe during the upcoming adventure we all headed to our most important destination for the day, Bir!
When we reached the landing site at Bir, the first spectacle of a glider coming down calmly along with the flyer and the pilot boosted our confidence.
At the landing site – Bir!
We headed for Biling, the take-off site, 16kms from Bir to take the plunge. Paragliding is an experience of a lifetime and one should definitely experience it. We will be putting up a detailed story of our experience at Bir-Biling soon. We had plans to visit the famous Sherabling Monastery on our way back but couldn't do so due to the scarcity of time.
Excited to be back on land!
On our way back to Kangra, we were pleased to notice the beautiful pine forest. Huge pine trees all around with a straight road passing through them was both peaceful and scary at the same time. Gagan informed us that this was the place where the Apsara Pencils ad was shot. Watch it here. 
Pine forest in Palampur
All in all the experience at Palampur was truly refreshing for all of us as it helped us unwind ourselves from our hectic corporate lives. We retreated back to our adobe with some beautiful memories, remarkable achievements (we succeeded in flying!) and all charged up for the next few days till we pack our bags again.
How to reach Palampur:
Nearest Airport: Gaggal (Kangra), 37 km
Nearest Railway Station:
Broad Gauge: Pathankot, 112km
Narrow Gauge: Maranda, 4 km 
Buses and Volvos are available frequently from Delhi which is around 500 km from Palampur
Have you visited Palampur? We would love to hear your experiences!
Did you like reading this post? If yes then please show us your love by sharing this by below means.
This post was originally published on 'Road to Taste'.