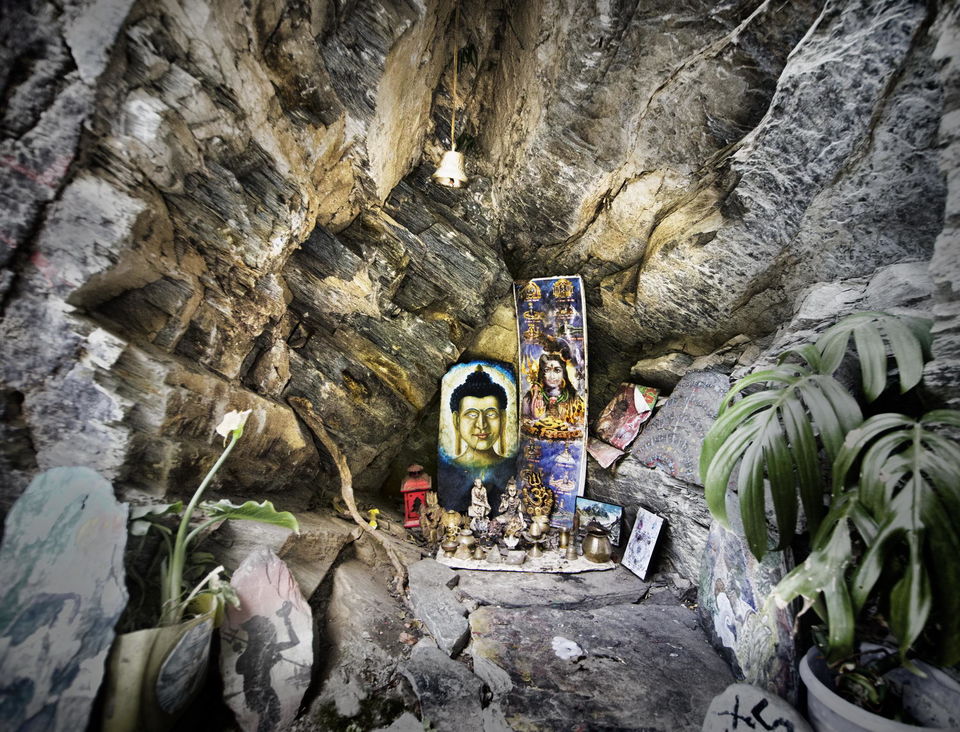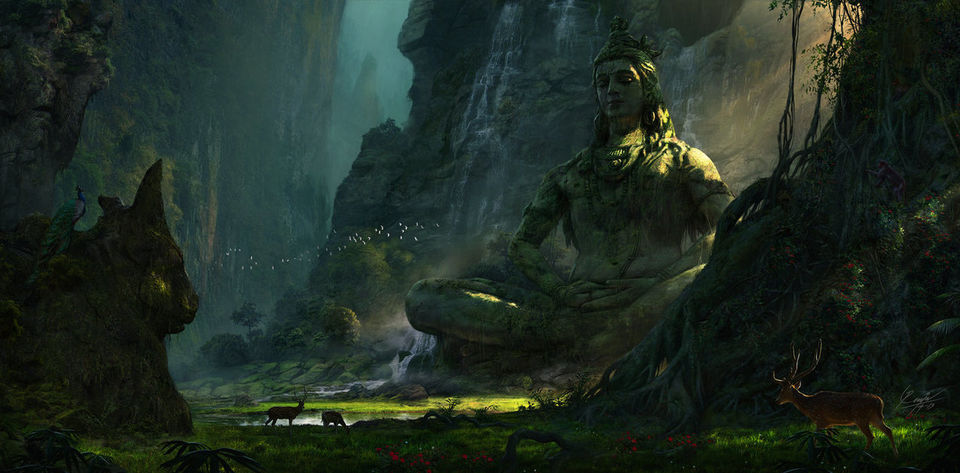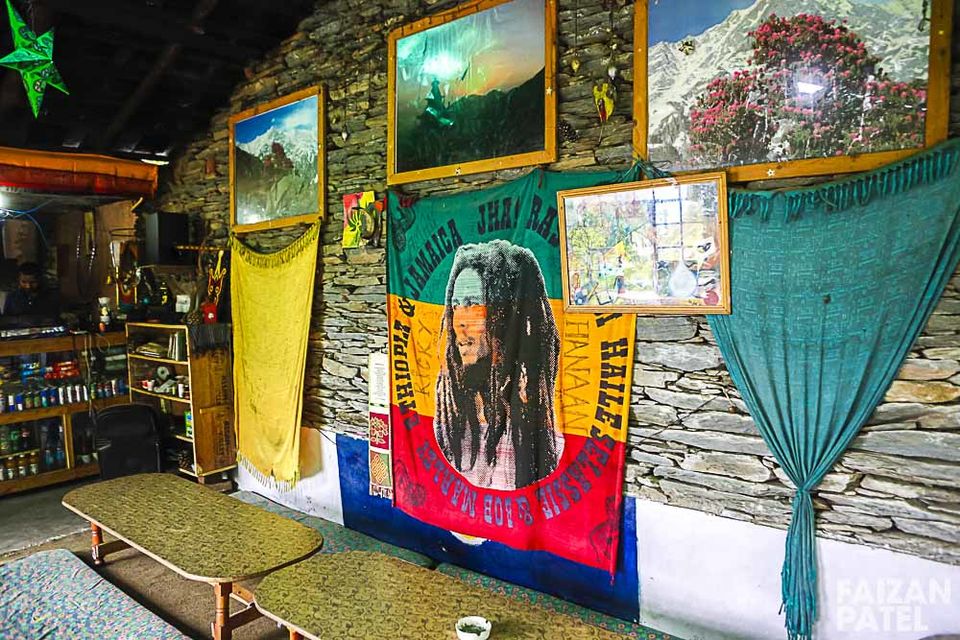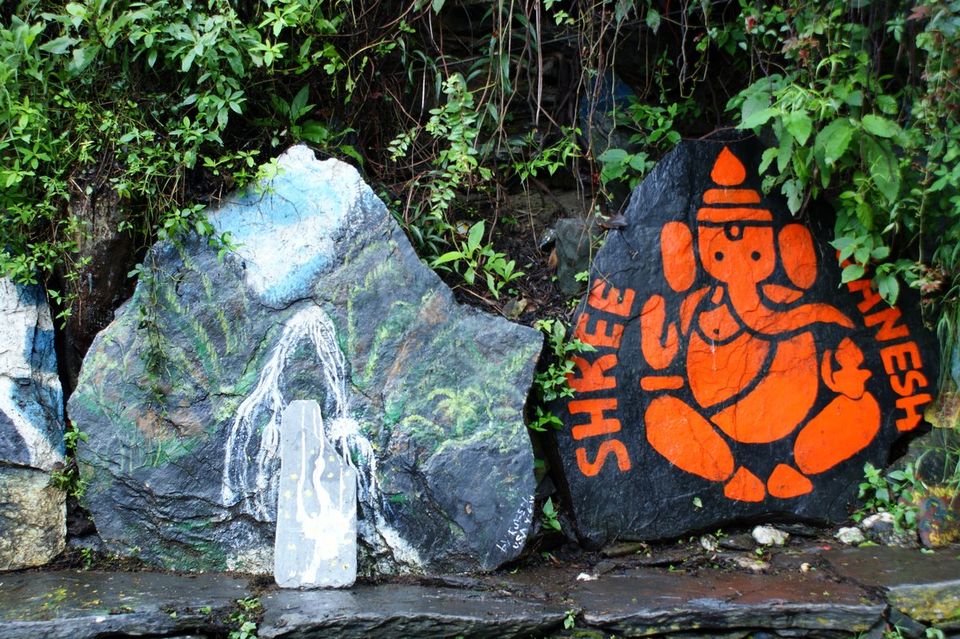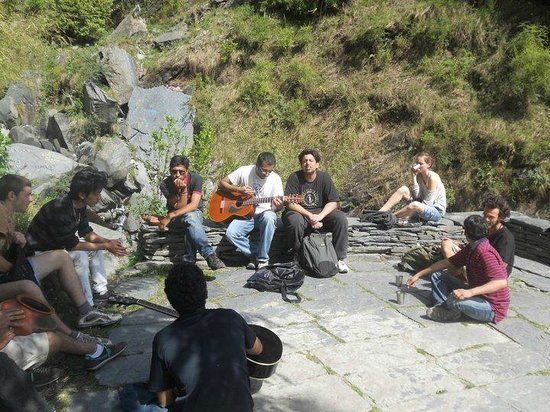 Here's what happened when I travelled to Shiva Cafe Mcleod Ganj

"Bhai, Bhagsu chalein?" "Bhai, abhi to bus se utre hain. Thoda hotel-wotel dekh lein, uske baad rest karke chalte hain?" "Arrey seedha oopar chalte hain..Shiva pe jo maal milega wo maarke tujhe rest ki zaroorat nahi lagegi."
That was the first conversation my friend and I had as soon as we got down at the Mcleodganj bus station in the December of 2012. It was my friend who demanded going straight to Shiva Café tin Mcleodganj o attain temporary nirvana. After a couple of minutes of arguing, we agreed upon a compromise where we would at least eat at Jimmy's Italian before heading to Shiva's adobe. Well, that was the beginning of an extremely interesting day in Mcleodganj. What ensued was a long, almost a never ending, night of enlightenment.
Who hasn't heard of the cult called Shiva Café in Mcleodganj, to be honest? The hippie culture of the small hamlet called Mcleodganj has made Shiva Café synonymous to the place. A visit to the the hills can never be complete without at least a 'session' in the lap of Shiva. So, I would actually refrain from describing the obvious things about Shiva Café (because I presume Tripoto's audience is sufficiently traveled to not know about the place) and come straight to why the night that followed was massively interesting.
It was around 7:30 in the evening when we finally managed to climb the entire path up to our destination. We had already connected with Taufeeq (the co-owner) before trekking and he had made arrangements for us to stay there for the night. Taufeeq had become a friend during our last visit four months earlier and consequently he had promised us that he would let us stay over at his place in our next visit. I had thanked him for his offer then, but I never actually thought that we would heed to it someday. Now was the time, apparently, and we were excited. We met Taufeeq at Shiva Cafe Mcleodganj café, had some cups of tea before he asked us whether we had brought our own stuff or should he call for some for the night. I said we had brought our own, but my friend (I'd just call him "M") insisted on trying Taufeeq's. So, Taufeeq asked one of his employees to get some. It was already 10:30 by then and the last lot of customers had just left half an hour ago. It was freezing cold and so Taufeeq had arranged for bonfire beforehand.
"I usually do not spend the nights at the café during this season," Taufeeq said after a couple of drags. "But then I thought it would be interesting with you guys here." Surprisingly, most of his staff, even though they have oriental looks, hail from Kashmir; maybe because so is Taufeeq. I must have had the most amount of Monk I've ever had in my life in the half an hour that followed. Taufeeq and M were engrossed in a deep conversation over the good stuff. It may have been the alcohol or there was something about the air or that place but the bonfire was almost blue and not red-yellow. It was getting colder and I would've actually retired for the night but Taufeeq broke the silence again.
"You know, opening this place was planned by destiny." "How?," M stuttered. "Why do you think, I, a Kashmiri Shia, would come all the way up to the mountains of Himachal and open up a café named after a Hindu God?" M & I exchanged blank looks. To be honest, I just thought that Taufeeq was stoned. He went on. "Dude, I was struggling in my second year of college and I hardly had money for breakfast, how on earth could I open up an entire café on my own? It was written. Maktub, as they say in Urdu." I realized that with the intensity on his face, he could not be lying. At least it sounded intriguing so we kept silent and listened.
"I had a dream one night. In that, there was a great blue figurine which was absolutely impossible to fathom even in the dream. I couldn't make out what he said because I couldn't understand, but I thought he directed me towards Himachal." "Umm..okay. Then?," I asked. "My father is an extremely religious man, and he has read all the ancient scriptures of Islam and Hinduism. He has lived in India all his life, unlike most of the Shias. He took a while to decrypt my dream but he inferred that I had had some sort of a revelation in my dream." "Why would he feel so?" "He said I had a blue tinge on my forehead that morning, and trust me it stayed for over a year." "And why is it not there anymore?" "I have no clue, dude, it just left my skin as soon as I opened up this café." It had become excruciatingly cold by then, but there was ample Monk for company. I was drunk but wide alert. So, I spoke. "But, Taufeeq, still why would you open up this café here and name it after Lord Shiva?" "Dude, don't you get it? I had seen Shiva in my dream. He was the one who left a blue tinge on my forehead. He was the one for whom I just quit my anyway floundering education and came to live here." "Who told you it was Shiva in your dream?" "A couple of months after that dream, one of my dad's friends, who is a Hindu Pandit, had come over from Jammu for tea. He saw my forehead and claimed that the blue tinge resembled a trident. After having heard what I saw in my dream, he was certain that The Destroyer wanted me to set up some sort of a place in this state." "But then why a café and not a temple or something?"
To that he started laughing and said, "Dude, my father has had a Biryani shop in Bimbat for over 30 years now. We know nothing else apart from setting up a restaurant! And that's why we are here in Shiva Cafe, Mcleodganj.

To this response, M & I also had quite a laugh amidst the quietude of the nature.
There was only the visceral bonfire and the three of us, and it must have been at least 3 or 4 by the clock. I don't remember any other overt monologues from that night after Taufeeq had made us laugh. After a half an hour more of Monk and drags, we were too dead to even think let alone speak, and so we passed out there itself on the elevated rocky platform outside the main café with blankets on. It was cold and quiet but we could still feel a warm presence amongst us in the form of the blue bonfire before us.
There's a lot more to Shiva Cafe Mcleod Ganj than just the places in this article. Book a Mcleod Ganj tour package now and discover them all yourself!

Frequent Searches Leading To This Page:-
mcleodganj shiva cafe, shiva cafe dharamshala, shiva cafe mcleodganj menu, shiva cafe bhagsu waterfall, shiva cafe dharamsala