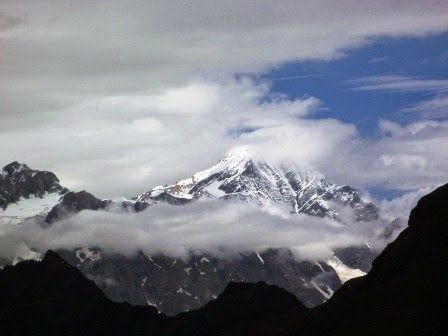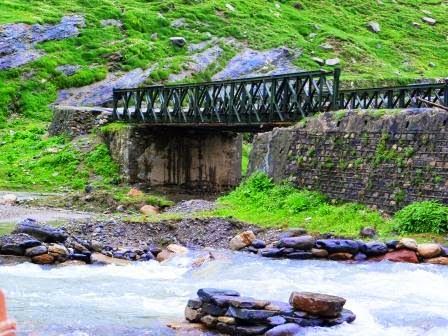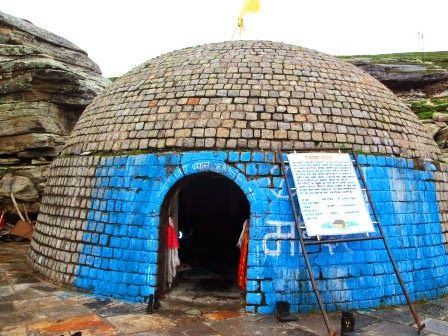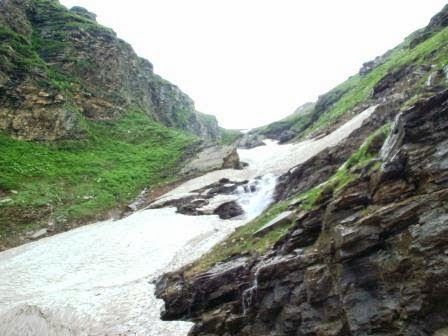 The Exhilarating Experience of being at Rohtang Pass, Manali
Boasting of being one of the highest motorable roads in the world, Rohtang Pass starts upwards from an altitude of 4000 m. Covered with thick snow for six months in a year (December to April), it is thrown open for tourists only for rest of the months. The best time to visit Rohtang Pass is between June and October. Maintained by the Border Roads Organization (BRO), it sees a huge influx of tourists as it connects Leh (Ladakh) with Manali. You need a Rohtang Pass permit to visit this location.
How to Reach
Rohtang Pass also falls enroute to the Ladakh valley and can be reached either on hired bikes/cabs and also by Himachal Tourism buses which charge Rs 300 per person for a to and fro trip (contact center at the Mall Road).We started from Manali downtown at 7:30 AM and reached by 11:00 AM (stopping in between to shop for gear). However, if you are going to Rohtang Pass in peak season, it could take a much longer if you get stuck in traffic. Traffic!!! – at world's 2nd highest motorable road #$#$? Yes, it does get crazy.We therefore strongly recommend that you leave as early as possible to beat traffic.
The journey is enjoyable with stunning views.
One would need atleast 2-3 hours after reaching Rohtang Pass. It's preferrable to reach there as early as possible to avoid traffic jams.
Things To Do

Enjoy hot maggi
Hire horses and roam around
Snowpoint (crowded but yes, that is Rohtang Pass)
The lake – a serene lake – much less crowded and beautiful with water stream flowing. We negotiated hard and paid 350 INR per horse to cover both snow point and the lake.
Visit the Beas Temple. This igloo shaped temple is considered as the origin of the river Beas and is a quiet space with a spring of cold water coming out. This temple is believed to be at the place where the Sage Maharishi Ved Vyas meditated for continuous twelve years after which the water spring emerged. He thereafter authored the epic Mahabharata.
Info
Pick up your track suits before reaching Rohtang Pass (there are umpteen shop in a beeline en route). And yes, track suits are must otherwise you wont be able to enjoy out there in the snow. You don't need to get out of your original clothes, but you can just hop into the over-sized tracksuits with your original clothes on. For ladies, it is recommended that you wear outfits with which you could manage the track suit (sari therefore wouldn't be a good choice)
Not just would the tracksuit help you beat the cold (yes, it is significantly colder at Rohtang Pass than Manali) but also easy to navigate and ride horses (if you chose to). I would thus strongly recommend everyone going to Rohtang Pass to hire a set of tracksuit which costs you around Rs. 250 per set which includes – a full length – head-to-toe tracksuit and rubber boots. Gloves are not a standard part but you can get them with the package if you bargain a bit.
Besides:· Wear/carry really thick socks- woolen or towel socks. This would protect your feet from going numb(our did even when the snow was very less in mid-July). This would also protect against corns – the rubber shoes you hire are definitely not comfortable, but are necessary. Always opt in for large boots – maybe 2 sizes bigger than regular otherwise they will seriously hurt.
Ø The shops which sell the tracksuits and gear will also try and sello Guide services – just not required. There's no history to the place which somebody needs to apprise you of. Unless you want somebody to linger around to maybe click your photographs and carry some bags – there's just no value add this guy will be able to give you.o Skiing – sounds exciting and adventurous, but in all practicality it isn't as fun as normal souls having not tried this before are not able to break much ice (literally!). it is extremely tiring and one would fall flat within minutes. Recommended? Not really.
Ø There are no washrooms at the snowline (Rohtang Pass). You must therefore avail of washroom facilities at last available place (you can let your driver know in advance). They may not be very clean (and with track suit on, it is quite difficult J), but better than going out all in open at Rohtang Pass.
This travelogue was first published by Eat, Pray, Travel .