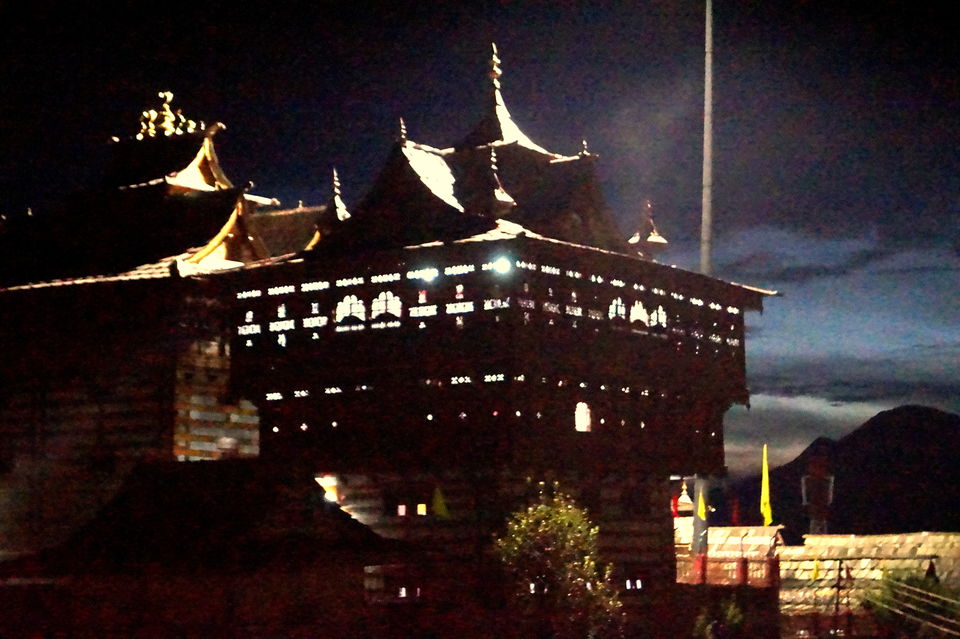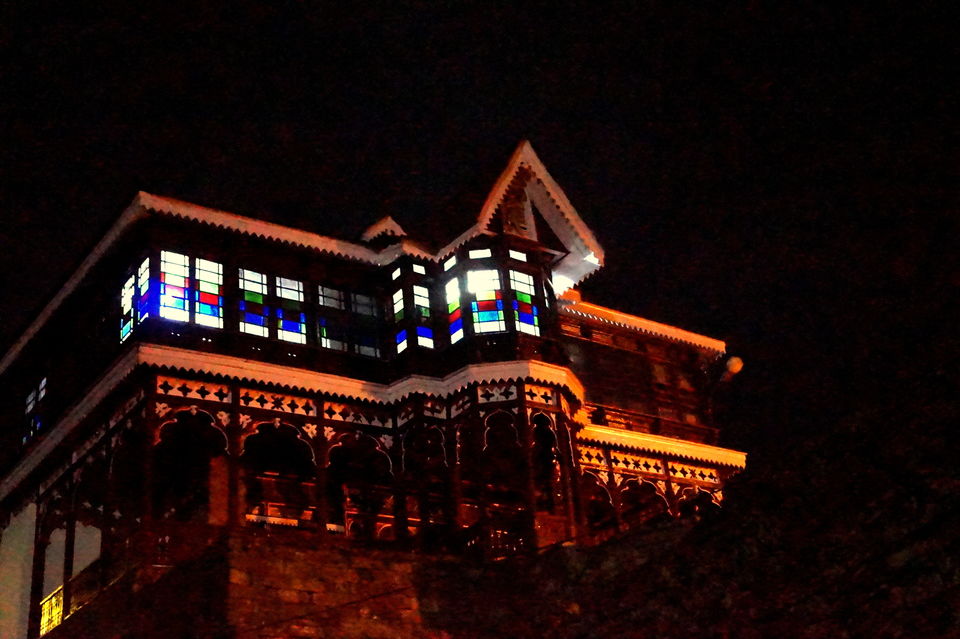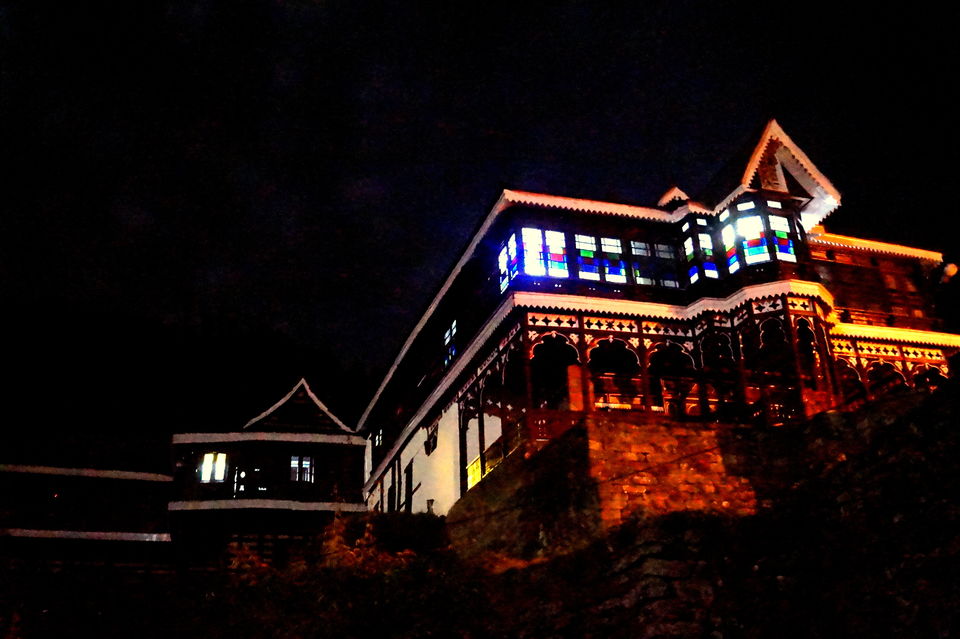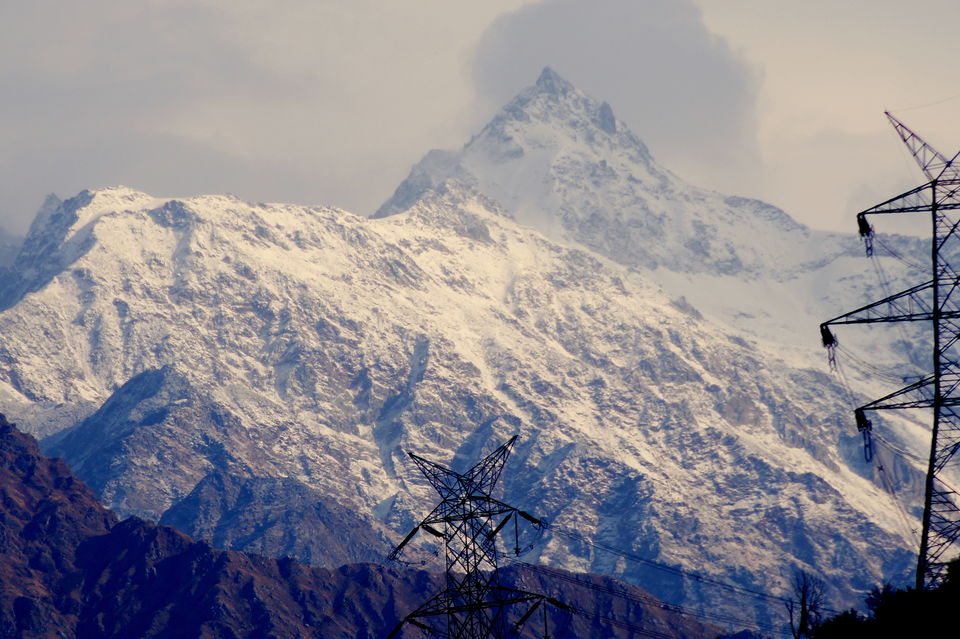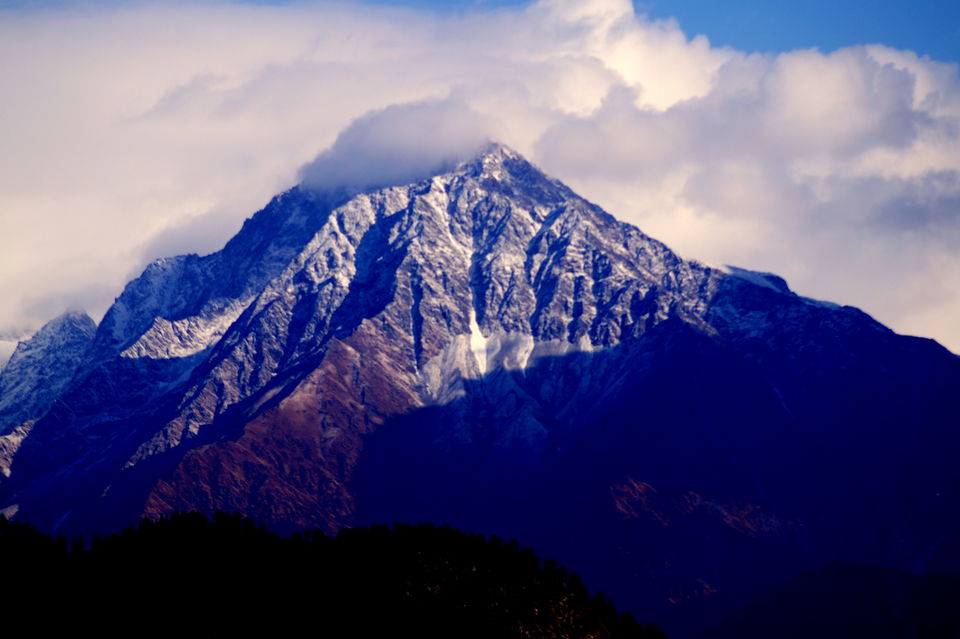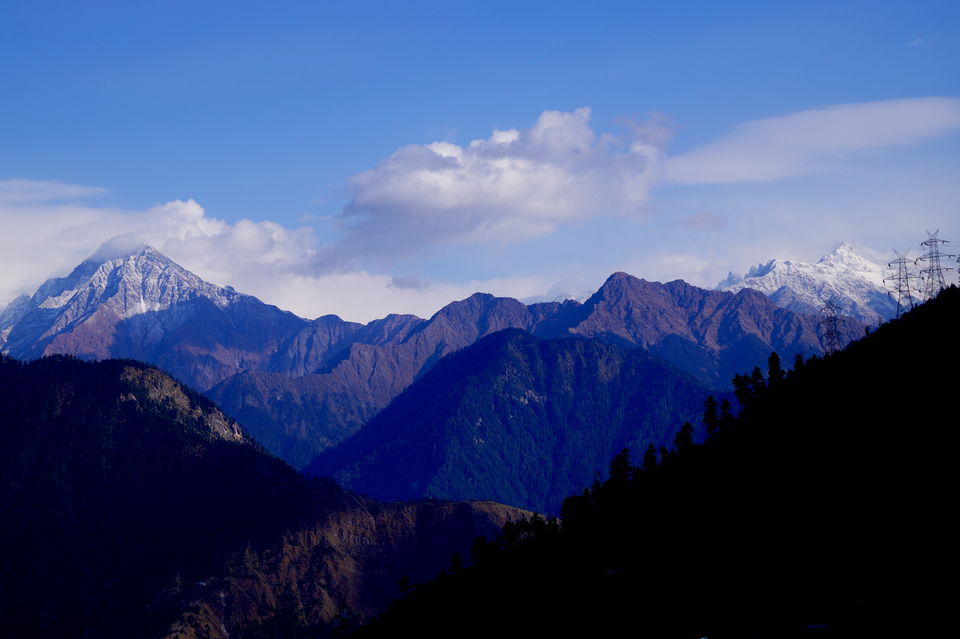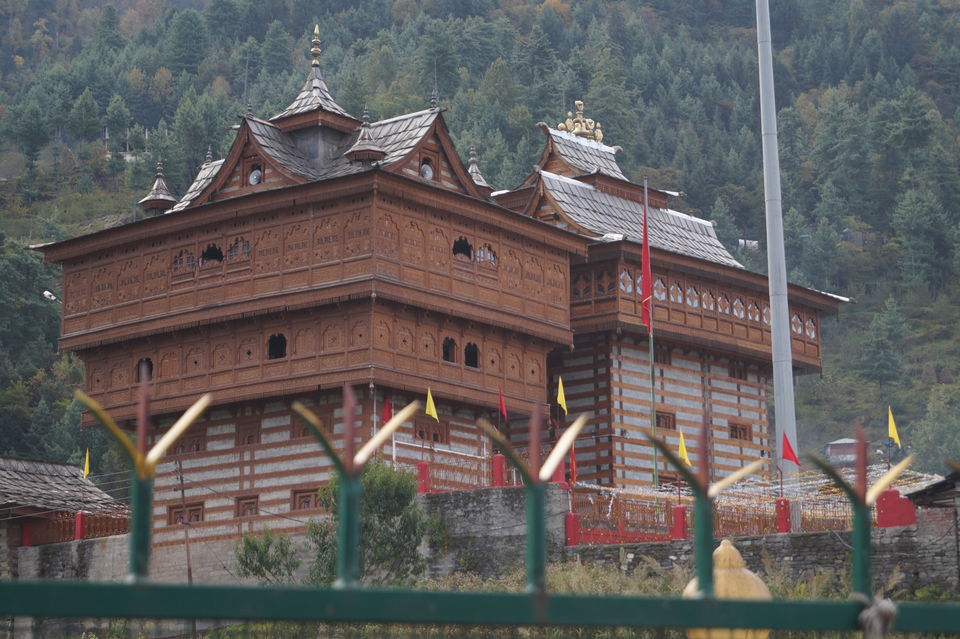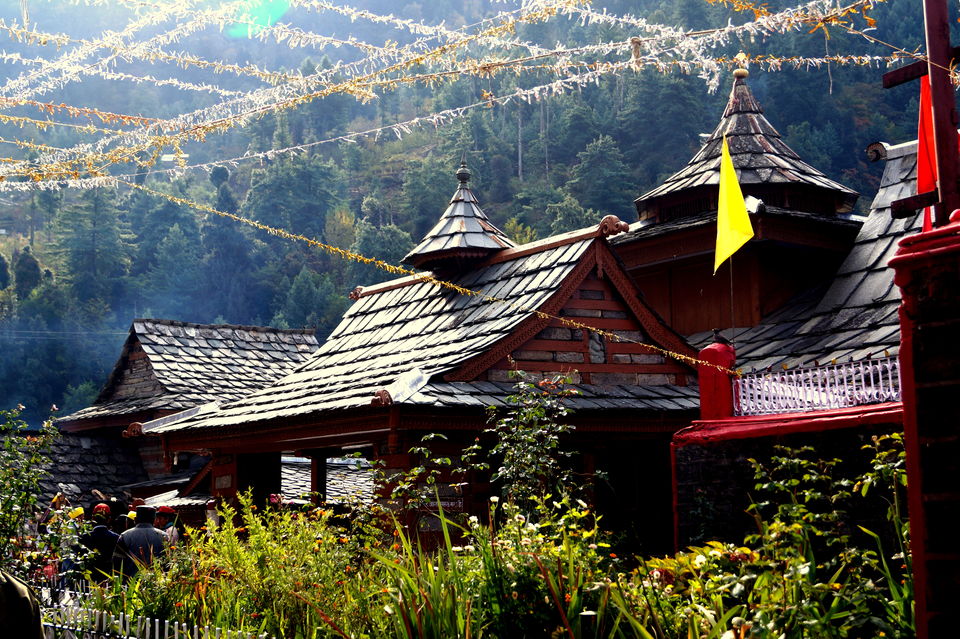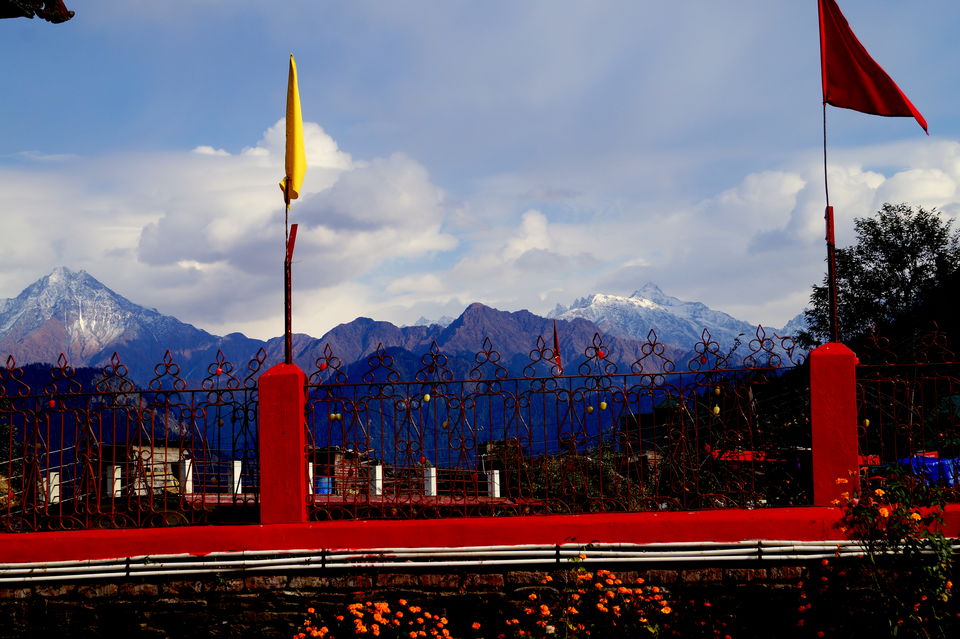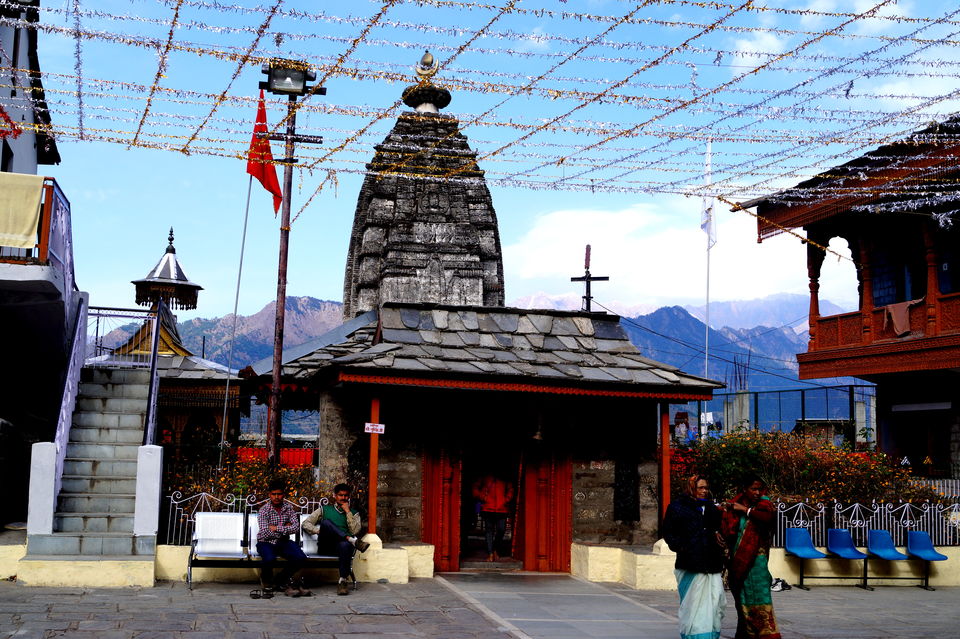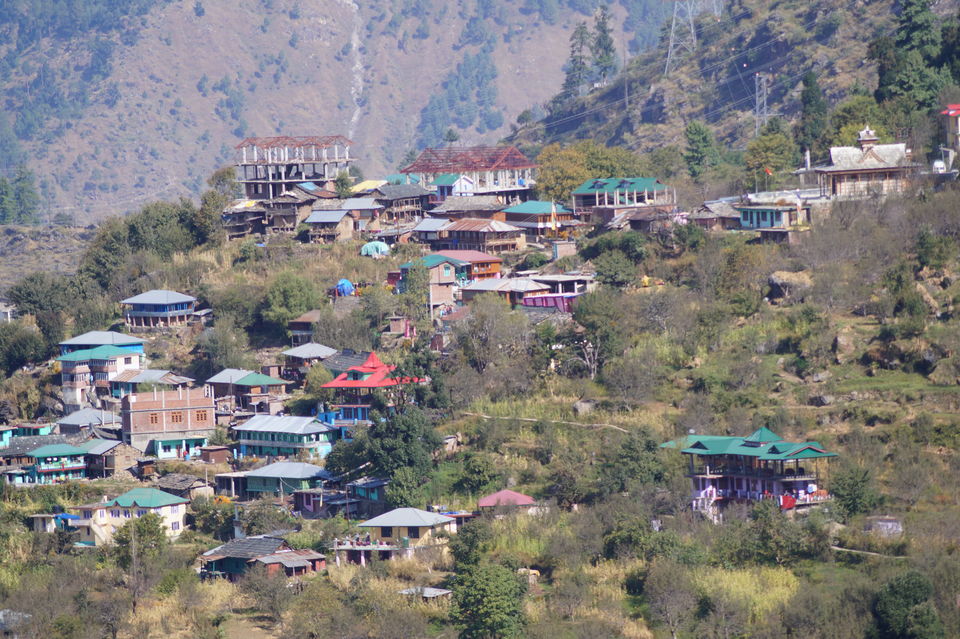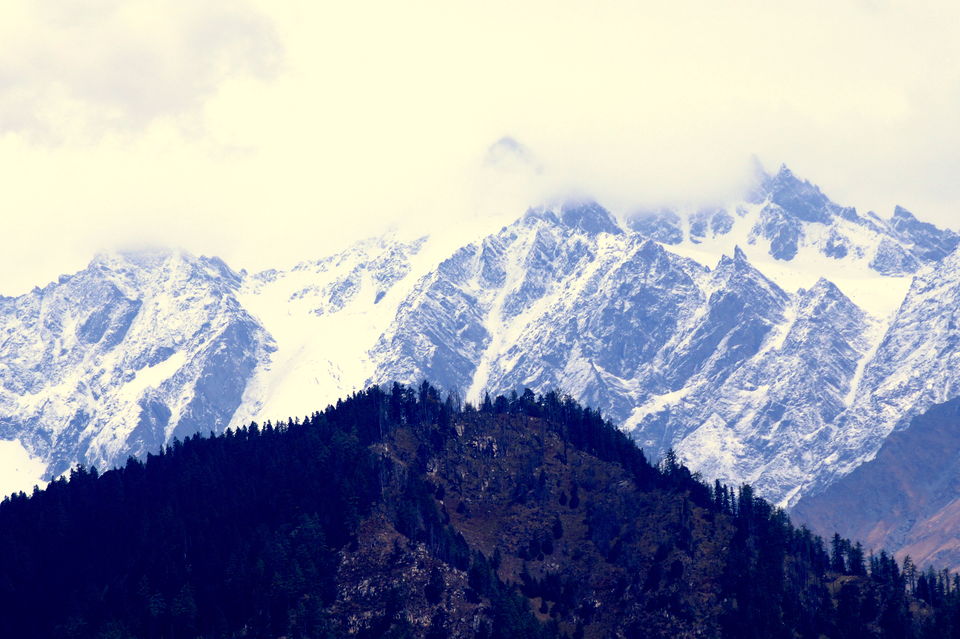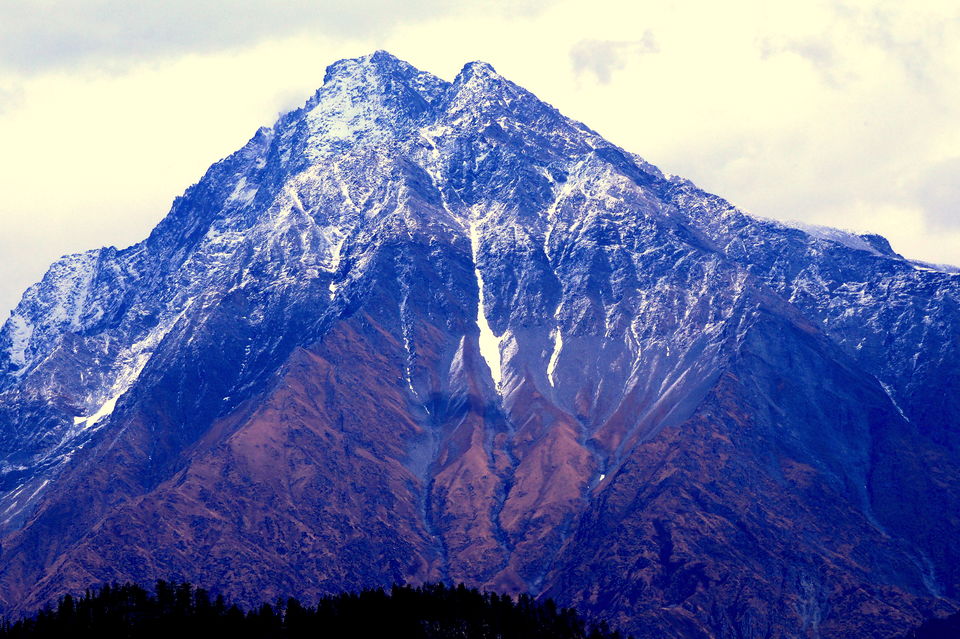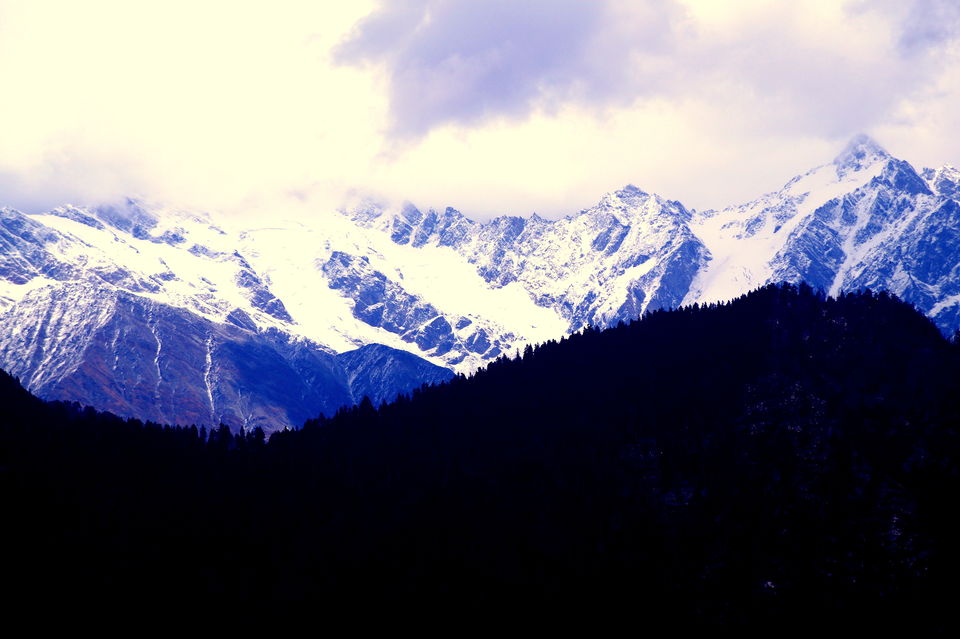 I always try and make full use of extended weekends to run to the hills and Dusssehra weekend was not different. A holiday on thursday meant one leave on friday and I will have 4 days to explore. So I quickly checked out some places on the internet and dedcided to visit Sarahan known for Bhimkali temple and also the gateway to Kinnaur.
Sarahan at approx 7000 feet is close to 500km from Delhi which meant I had to do a stop over on the way and Narkanda was the ideal spot to do so. HRTC runs a bus from Delhi to Rampur which reaches Narkanda in the morning, what I didn't knew was that it will reach at 4 in the morning. So here I was at Narkanda bus stand freezing at 8500 feet with not a human soul around, there were only dogs for company. I waited till dawn to break and checked in a guest room. I was stunned by the view of sunrise  over the Kinner Kailash range from my balcony.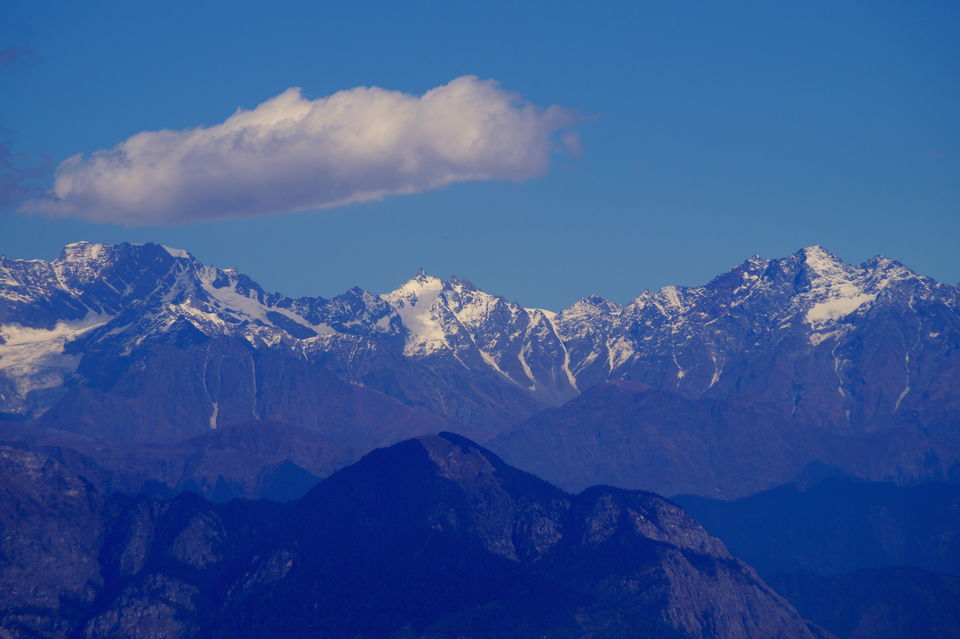 .
After soaking in the view for some time I tried to rest for a couple of hours and then set out to explore Narkanda. It is a small one street village and is famous for Hatu peak(11000 feet). After roaming around in the nearby forest/hills for about 4-5 hours I returned to the market and spend some time with the locals talking about general stuff and having chai samosa at a local joint.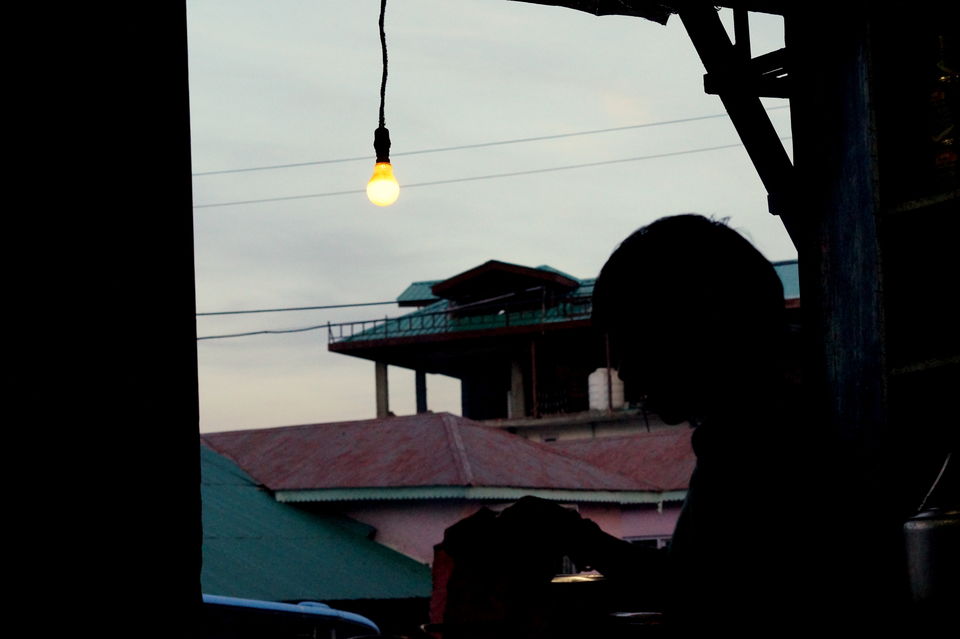 Next morning after breakfast at himalayan dhaba I head out for Sarahan. There are direct buses from Sarahan but the frequency is low so I took the bus to Rampur and another one from Rampur to Jeori. Another 30 mins of ride on local HRTC bus and here I was in Sarahan. The first sight you get is the Bhimkali temple built in a beautiful Kinnaur style.I set out to explore the village which has one main market/street around the temple. Soon it was sunset and it became extremely cold.I braved the cold and tried some night photography of the temple and the town.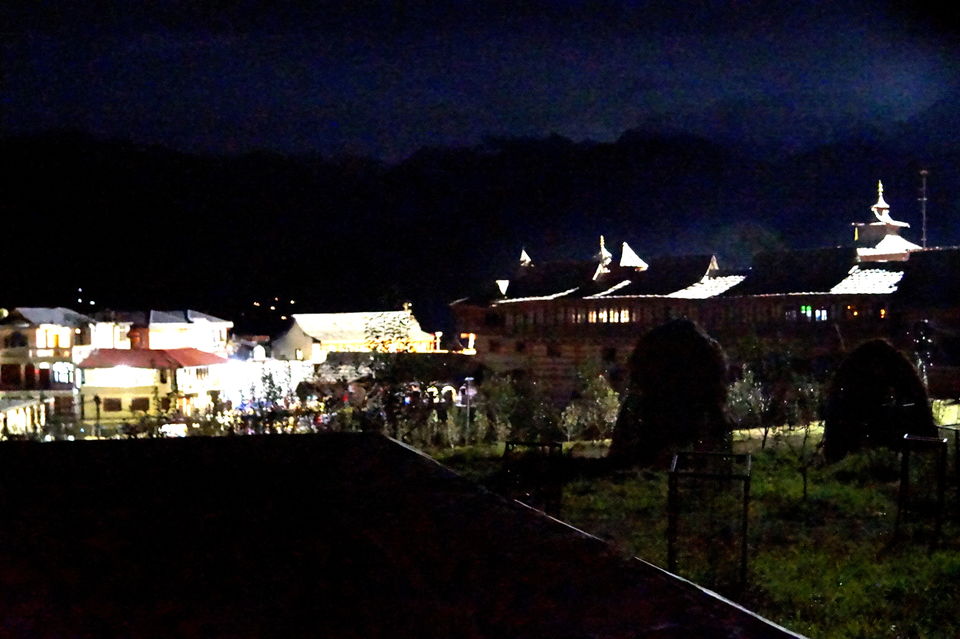 Next day I visited the temple and strolled around the town and spend some time just gazing the clouds formation over the snow capped mountains and soon it was time to say good bye to the place.
The entire trip was done in approx INR 3500 with staying at guest rooms and relying on local HRTC transport.