When nobody accompanied me, I became my own travel partner. This was a place I read about in on of the facebook links. Researching a bit about the place, I started my journey alone after a stressful day at work on a Thursday.
I took a Volvo to Shimla at 9 pm from Mandi house. My stomach wanting some food, took me to a small shop across the bus stand at Mandi house. I ordered for Kadhi chawal which I alone could not finish. At the end I was could not figure out that dish was actually tasty or it was my hunger that made it mouth watering. And below are some pointers from my experience for a planned trip to Sarahan, Himachal, India.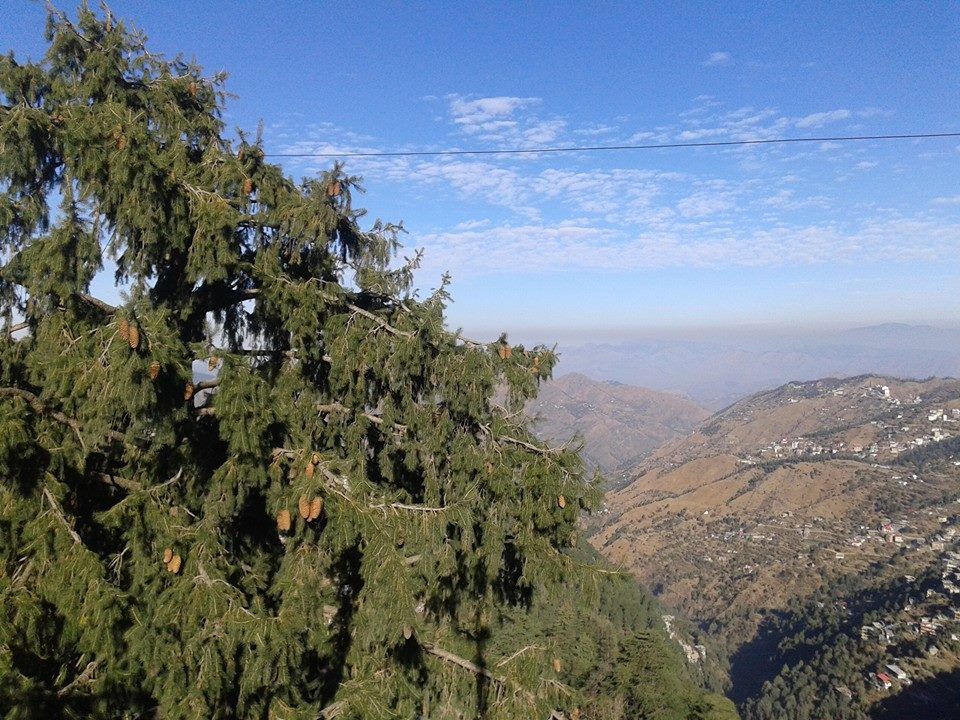 Itinerary
Night journey- Delhi to Shimla (Himachal tourism Volvo)

Morning 6 am- Hire a small cab to the old Shimla bus stand (do not pay more than Rs 100-Rs 150)

From Shimla to Jeori
a. For budget travelers- take a local Himachal roadways to Rampur. Rampur is a small   village at the river level. Visiting in November you can explore the Fair of Lavi famous for  its dry Apricots and Chestnuts .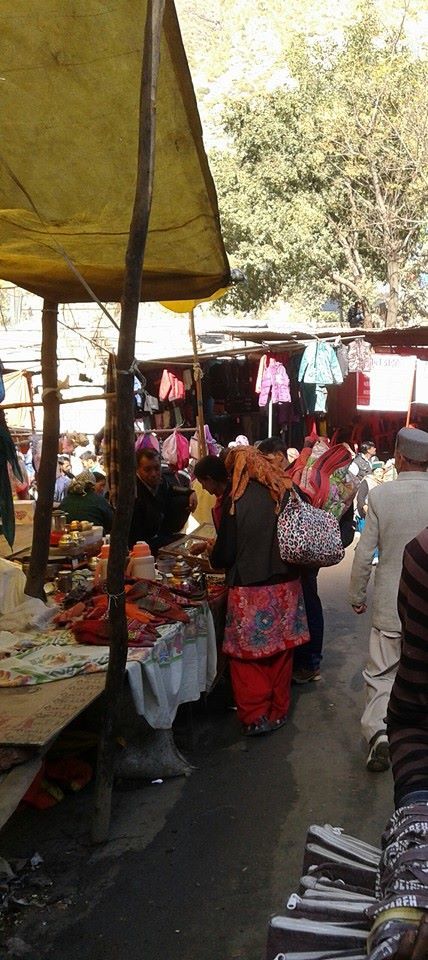 From Rampur take another local bus directly to Sarahan or if you miss that , because    it  operates every one hour, there is another option of taking  bus to jeori (17 km from Rampur). From Jeori, Sarahan is 11 Km uphill. Lot of options of Auto,  cab available at the exit for  Sarahan from Jeori.
 b. For group/ luxury travelers- Hire a cab from Shimla to Sarahan (5 hrs journey)
Stay
Best option is the Himachal Tourism Government Guest House.
Only one restaurant in the Guest house but with a beautiful scenic view, homely food and couteous staff.
Attractions
Bhimkali Temple: http://en.wikipedia.org/wiki/Bhimakali_Temple 
Stroll towards the Sarahan Sactuary/ wildlife.
Cost 
INR 7000 per person (Solo trip cost)
Remarks
People looking for peace and a small group of friends can explore Sarahan in Two night and two days.
Further to Sarahan is Kalpa, Sangla and Chitkul- topics to next blog..........