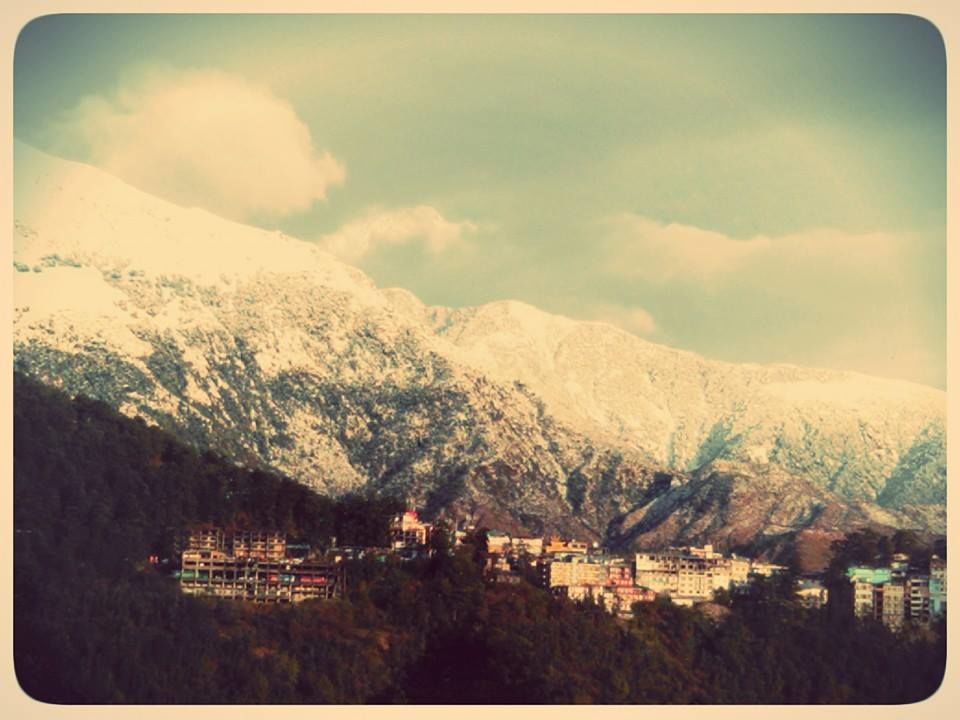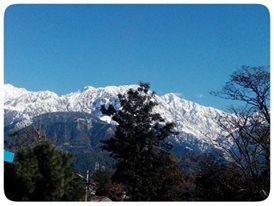 Call it Heaven on Earth, or the Musical Mountains, Dharamshala is truly every traveler's fantasy world. The Blend of the Chill and the Thrill leave soul touched forever. This hill town is full of life be it the buzzing market or the neighboring places namely Mcleodganj or Bhagsunath.
Dharmashala is a perfect place for souls finding peace in the lap of nature. The sight of fresh sow is an added bonus for nature lovers. My trip to this place inspired me to pen down a poem on my experience of this lovely wonderland. 
"Mountains are a jewel of a kind,
Showers of Joy leave the soul entwined.
Blissful memories strike the mind,
Myriad shades of beauty difficult to find,
Let the romance of snow and sun unwind.

The Hills ornamented with snow so bright,
The Heaven gets alive in captivating sight.
The soul tied in Hills intoxication,
Million eyes gazing in adoration.
Nature unfolds charm feeding infatuation,
Heart beats aloud soaked in admiration.
Mountains are a Gem beyond imagination !!"
This poem summarizes my memorable trip to Dharamshala. A hot cup of coffee, a book in hand and the astonishing sight of snow capped mountains is a perfect date with nature. So, pack your bags and go ahead to have an experience of a lifetime in the embrace of Mountains !!
Dharamshala is a beautiful hill city in the apple state of Himachal Pradesh.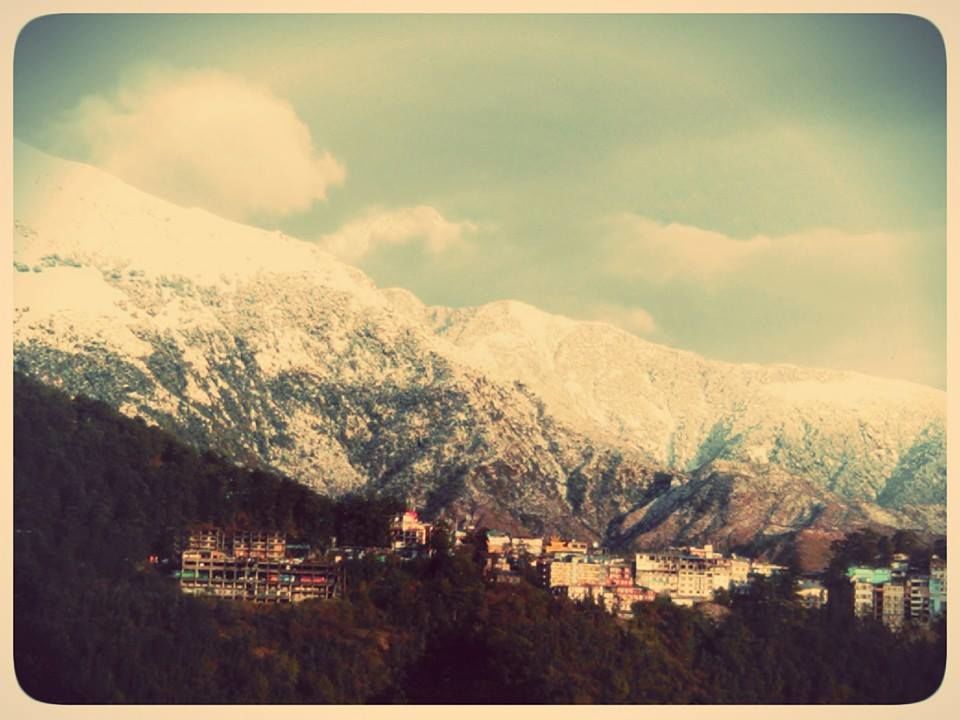 The Dhauladhar Ranges envelop Dharamshala with memerising views for the onlookers.