Imagine waking up in a cosy cottage, and as you approach the bay windows of your room, the sight of snow-clad Dhauladhars and a meandering river envelop you in a warm hug. This is how every morning begins at the luxurious Nibaana Resort.
So if you're stuck in a limbo – you want to escape to the mountains but don't want to risk the unpredictability that monsoon brings, Nibaana Resort is the perfect option. Here are all the reasons why you need to choose it for your next family holiday!
Escape into a wonderland with Nibaana
Nibaana is situated in Khanyara, Dharamshala, which is a town located on the foothills of McLeod Ganj. You'd have never seen a town so breathtaking and a hotel so beautiful, offering a majestic view of the snow-capped mountains. The Dhauladhar ranges can be seen in their full splendour from here.
This beauty is something that Nibaana fully capitalises on. This luxury resort aims to provide you an immersive travel experience so that each visitor can paint their own version of Nirvana. Far away from tugs of the big-bad-world, Nibaana offers a cocoon where you can unwind and rejuvenate. As you walk into the resort, the artistic decor, with its wooden interiors and scenic view windows instantly soothes your senses. The welcome smiles, on the other hand, offer an aura of familiar comfort. Be assured that the resort's warmth, splendour and serene surroundings will offer you just the right ambience to spend endless hours of bliss with your family and friends.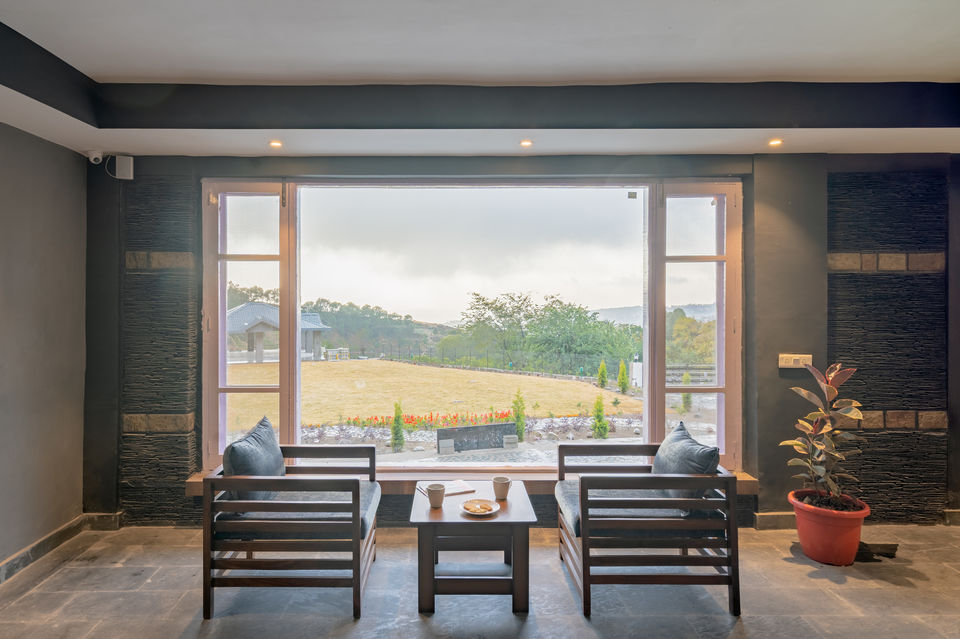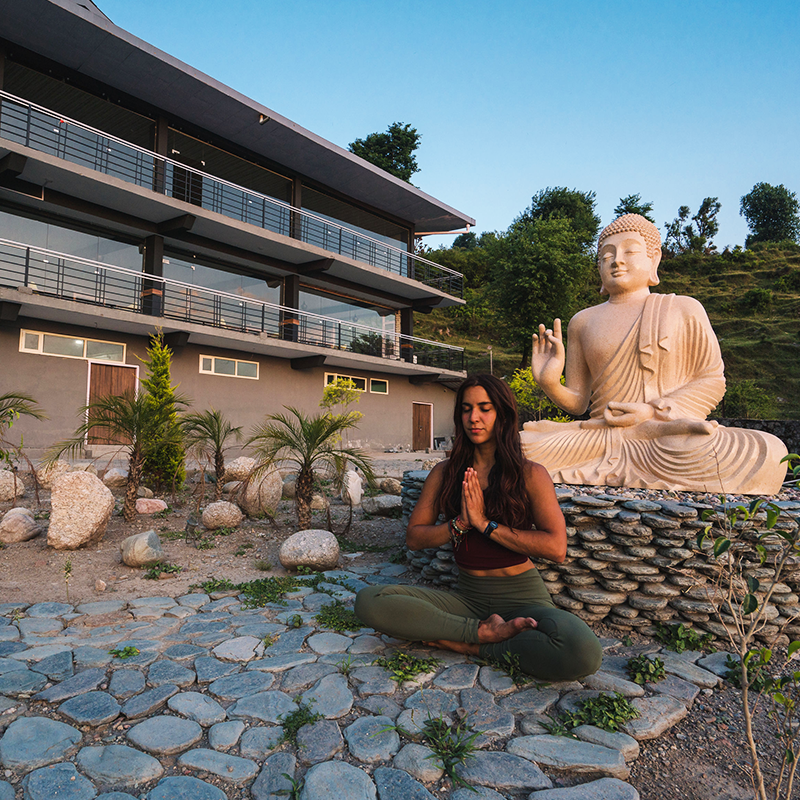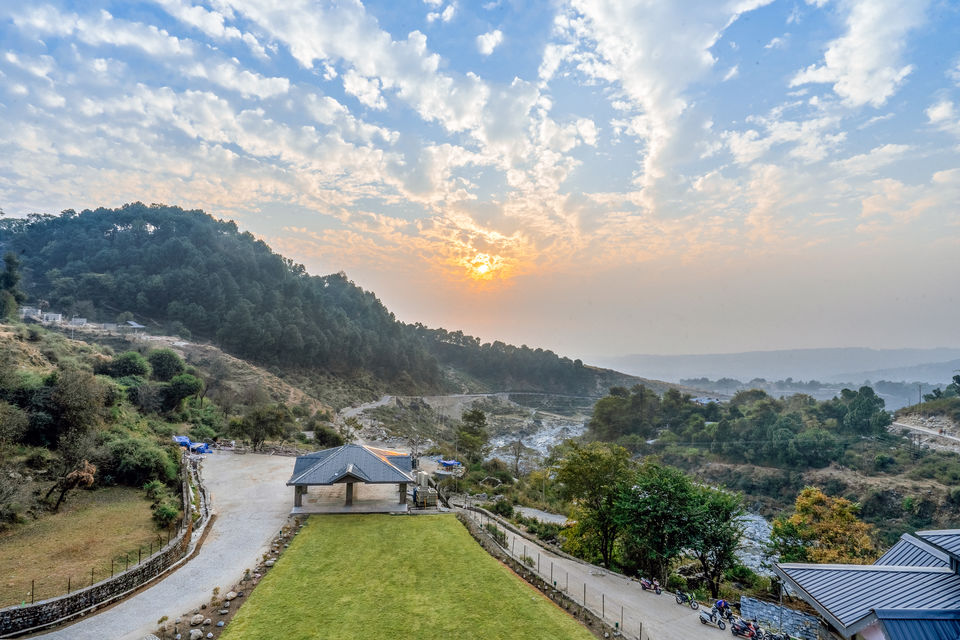 Nibaana also provides experiences and activities for children, adults and couples alike. The resort is lined with gorgeous trails, where you can take long walks and absorb untouched, pristine nature or sit in the comfort of your balcony and enjoy the chirping of birds as the first ray of sunshine rise on mountaintops. A constant reminder of a somewhere truly magical experience awaits you!
Nibaana doesn't just offer you an abode but offers experiences that will make your trip special and memorable. You can opt for a camping night where you can experience the outdoors and sleep under a blanket of stars. Love exploring new surroundings? With Nibaana, you can head to nearby villages for a curated walk where you can get an insight into village life, have meals with the residents and explore Dharamshala's hidden beauty.
After your excursions, be rest assured a delicious buffet spread awaits you at the restaurant. You can even opt for a wide variety of vegetarian delights for in-room dining. (We did the latter because we couldn't get enough of the view from our room). Speaking of food and romantic settings, you can also spend an evening on the riverside and ask for some hot tea and pakodas or a cocktail of your choice as organised musical performances keep you entertained.
It's even pet friendly!
Very few resorts and hotels realise the importance of travelling with your pooches and kitties, and Nibaana is one of them! Nibaana welcomes pets with open arms, so if you're heading here, you don't have to leave a piece of your heart back home.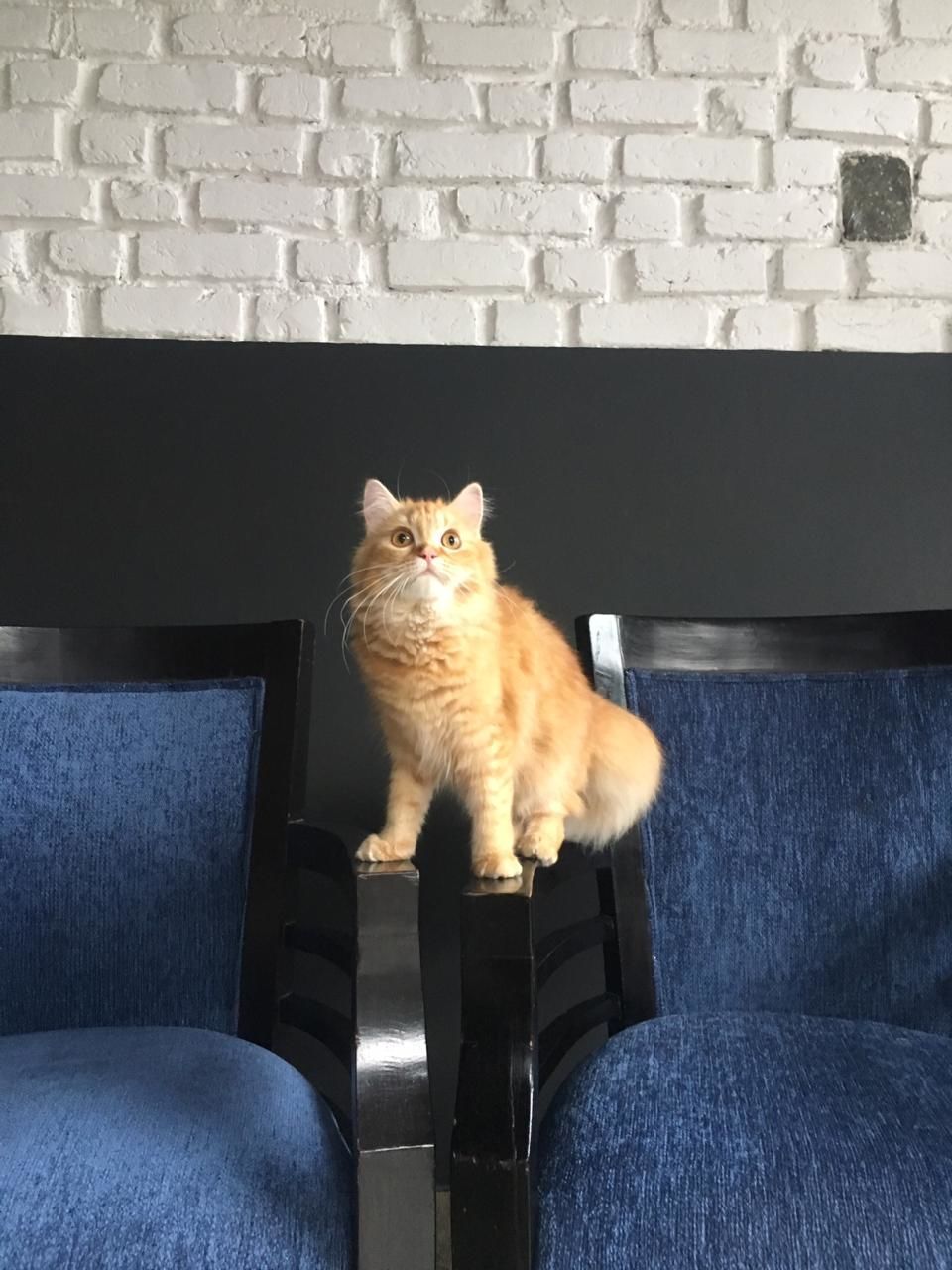 Here's Instagram's favourite Indian cat influencer, Plowy enjoying her staycation at Nibaana Resort! Wouldn't you want to pamper your dear pet with this luxurious experience too?
Luxurious rooms that will take your vacation a notch higher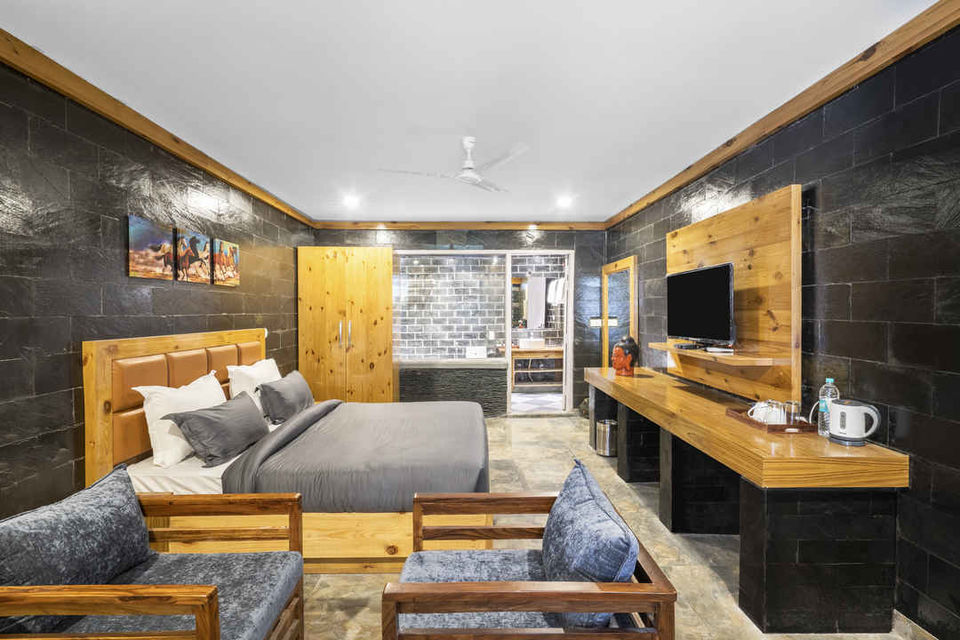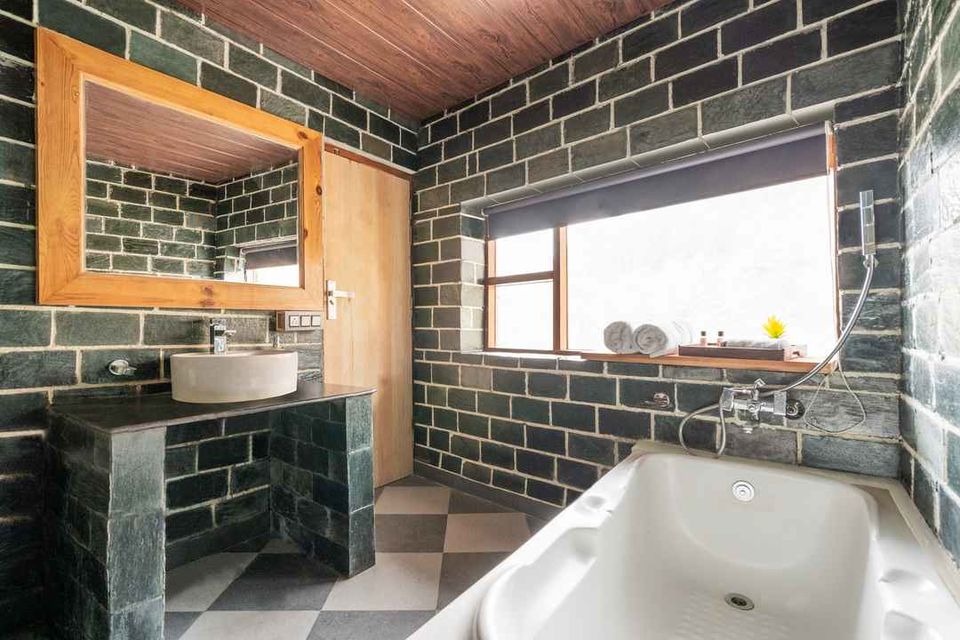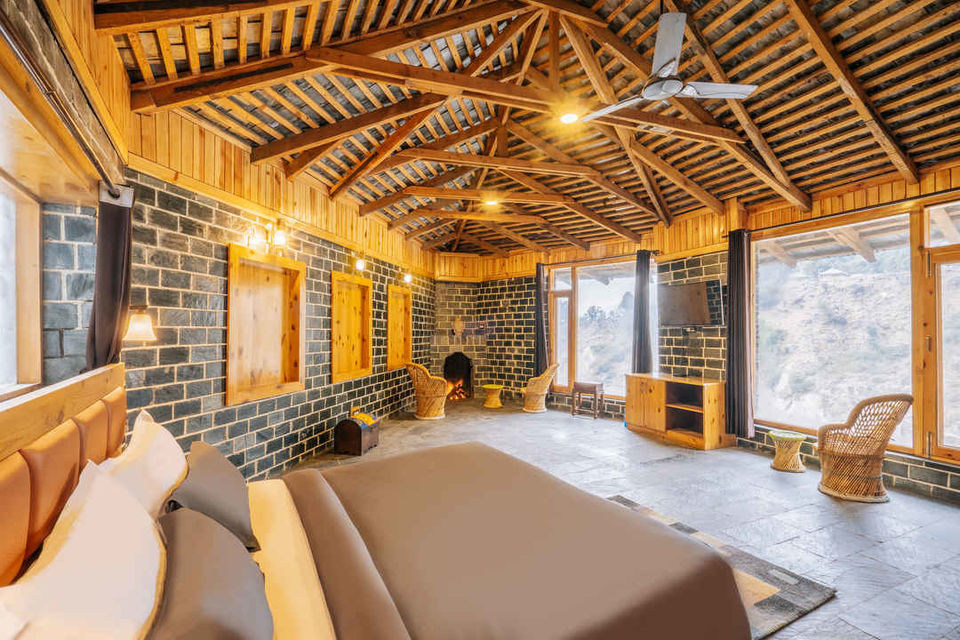 A major highlight of the resort has to be its spacious rooms and cottages that come in several variants. You can choose from luxury cottages, family cottages, mini cottages and standard rooms. So whether you're going as a big family, a couple of friends, with your partner, or even alone, there's a room in Nibaana that will suit your needs perfectly.
While the unique aspect of the family cottage is its spaciousness that allows each member of the family enough space, and yet be together, the standard room is equipped with a king-sized heated bed and offers stunning mountain views, ideal for a romantic escape.
Treat yourself to sumptuous food
The cherry on top of an exquisite experience at Nibaana has to be its restaurant and bar. The fully-vegetarian restaurant offers an eclectic range of dishes that vary from North Indian and Chinese to sumptuous Italian dishes. With so much variety, you and your S/O won't have to fight about what to order!
There's so much around the property that you can do!
Nibaana has numerous activities that you can indulge in:
1. Tick off a bunch of adventure sports from your list
If you want to add a zing of adventure to your trip, Nibaana Resort will create a curated package where you can enjoy activities like archery, paintball and ATV rides, to name a few.
These packages are ideal if you're going in a group, and are especially sure to keep the little ones rolling with joy! The packages range from Rs 550 - Rs 5400.
2. Delve into the Tibetan culture
McLeod Ganj, which is only 10 km from Dharamshala is the seat of His Holiness the Dalai Lama. It is also one of the most famous Tibetan settlements in India, and thus, a great way to get insight into the Tibetan culture, traditions and values. So take a road trip to McLeod Ganj and get lost in its peace and tranquillity.
3. Romantic date nights
The resort will arrange private, candle light dinner settings for you and your loved one in its idyllic surroundings – perfect for reigniting the love or a memorable proposal.
4. Explore Dharamshala
Explore hidden places in Dharamshala as Nibaana Resort organises walks to the mines and ATV drives around the tea gardens. Additionally, you can also explore the markets and pick local souvenirs to take back home.
So, pack your bags and head to Nibaana Resort where the best vacation of your life awaits as you surrender to serenity!
Been to a property that you've fallen in love with? Tell us all about it by creating a travelogue on Tripoto here.
In association with Nibaana Resort.