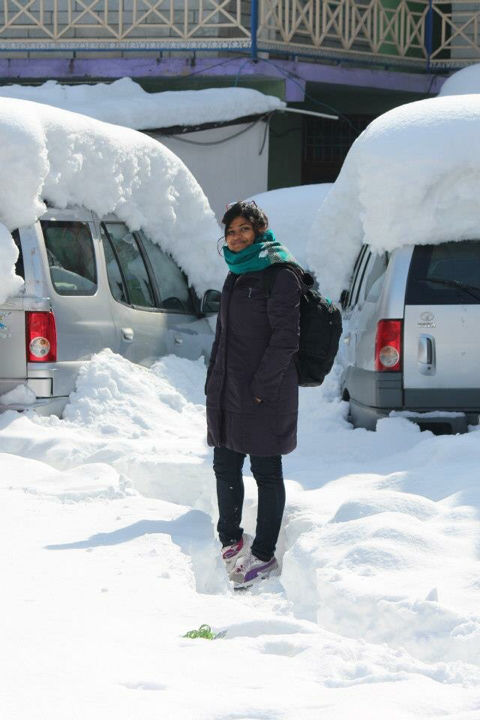 It was January'13. That particular evening when I was checking out weather forecasts on my phone and found out it's heavily snowing in Manali. That moment we (me and my travel partner) decided to experience a snow fall and then in another two hours we were at ISBT to catch a bus to Manali.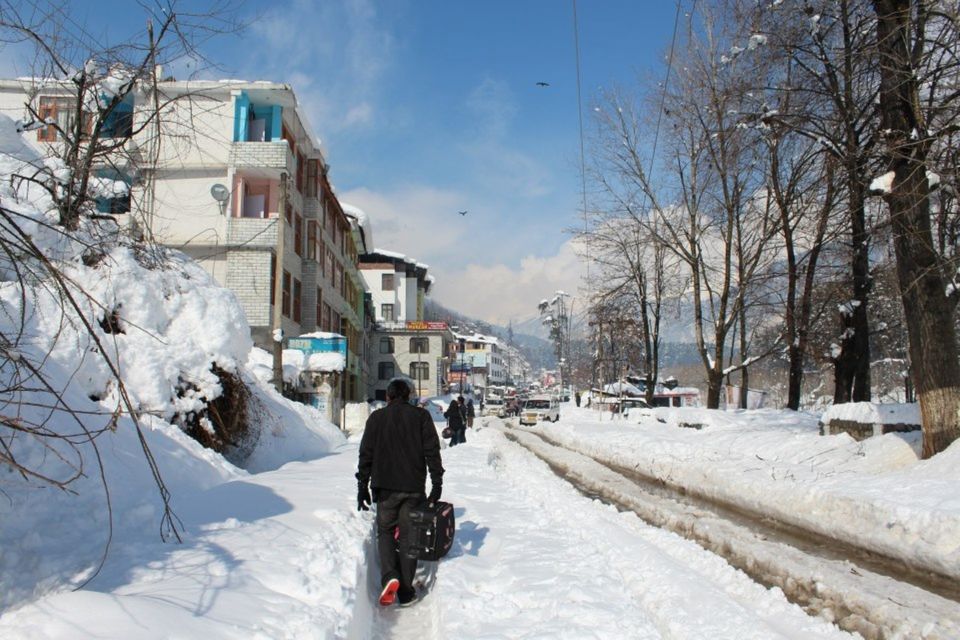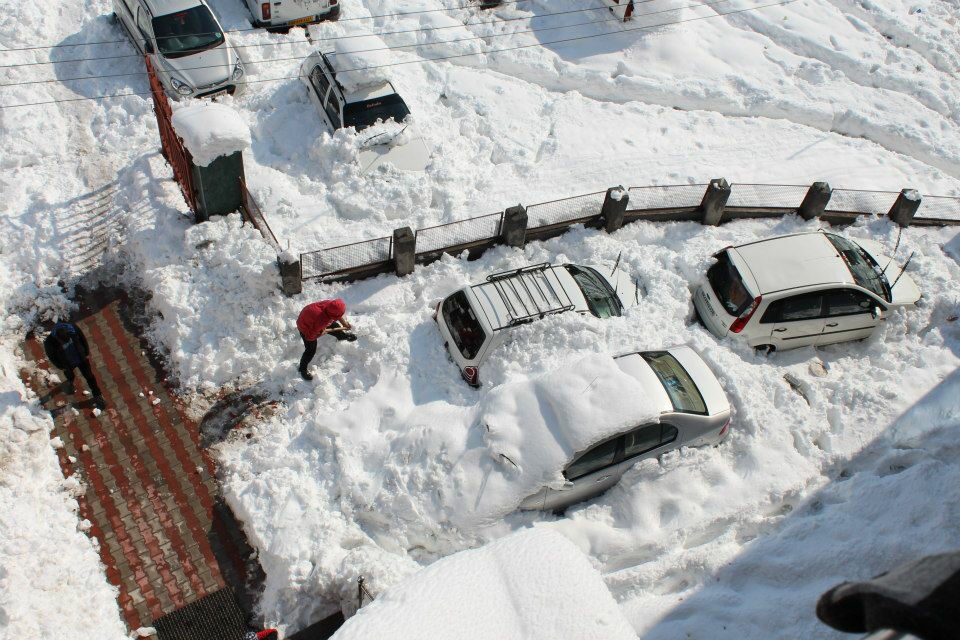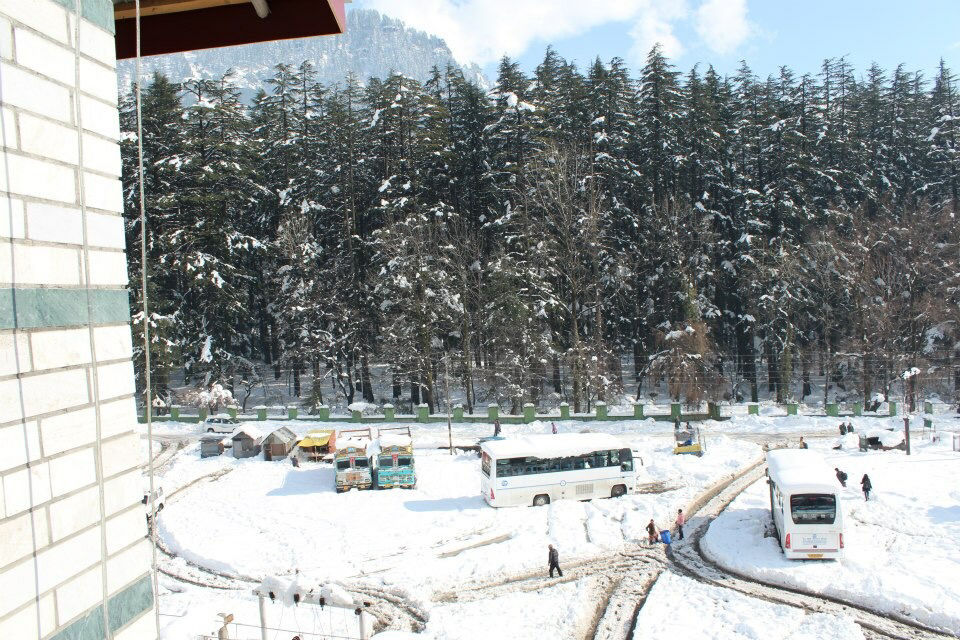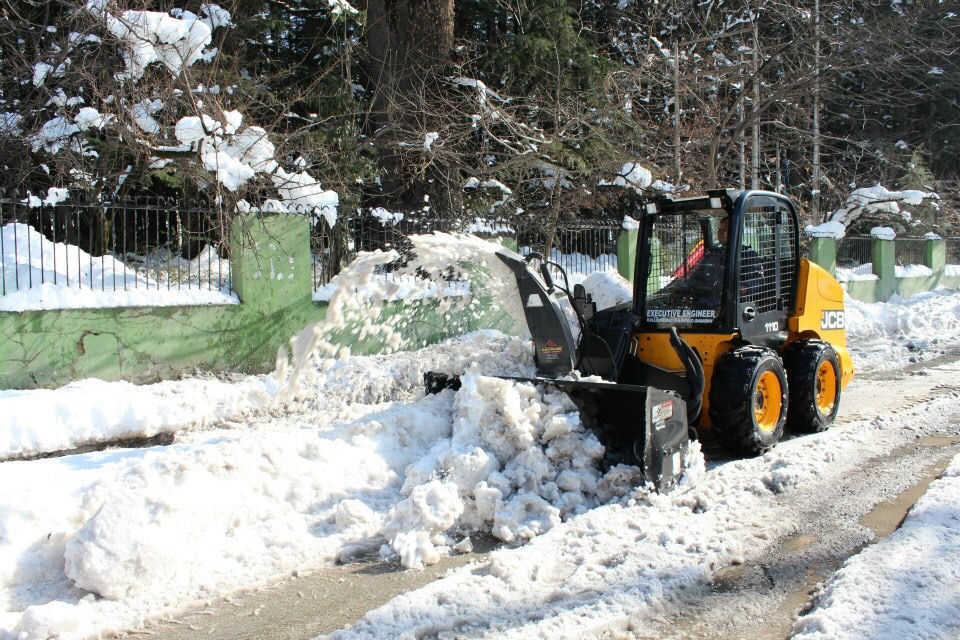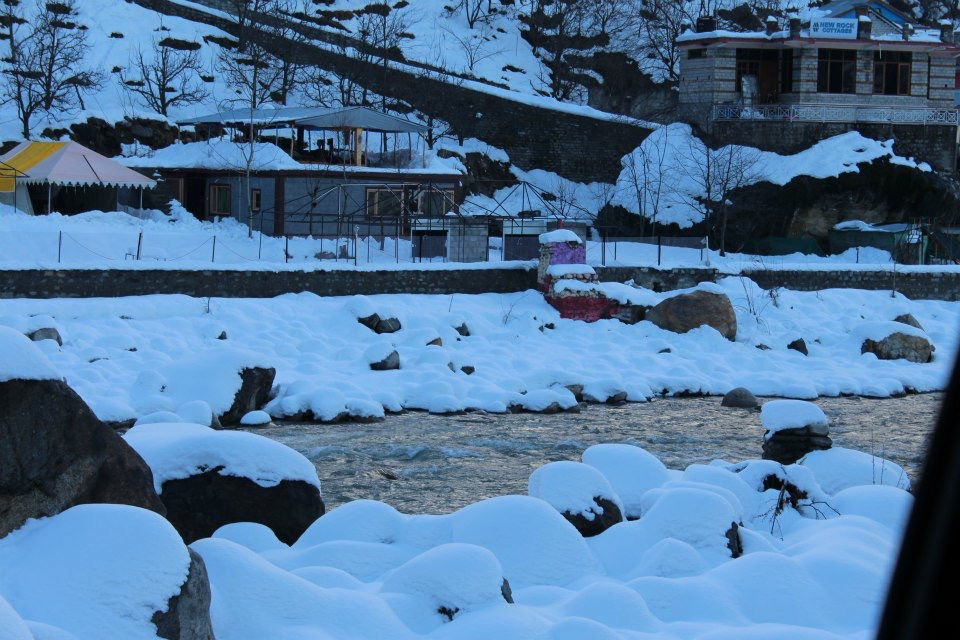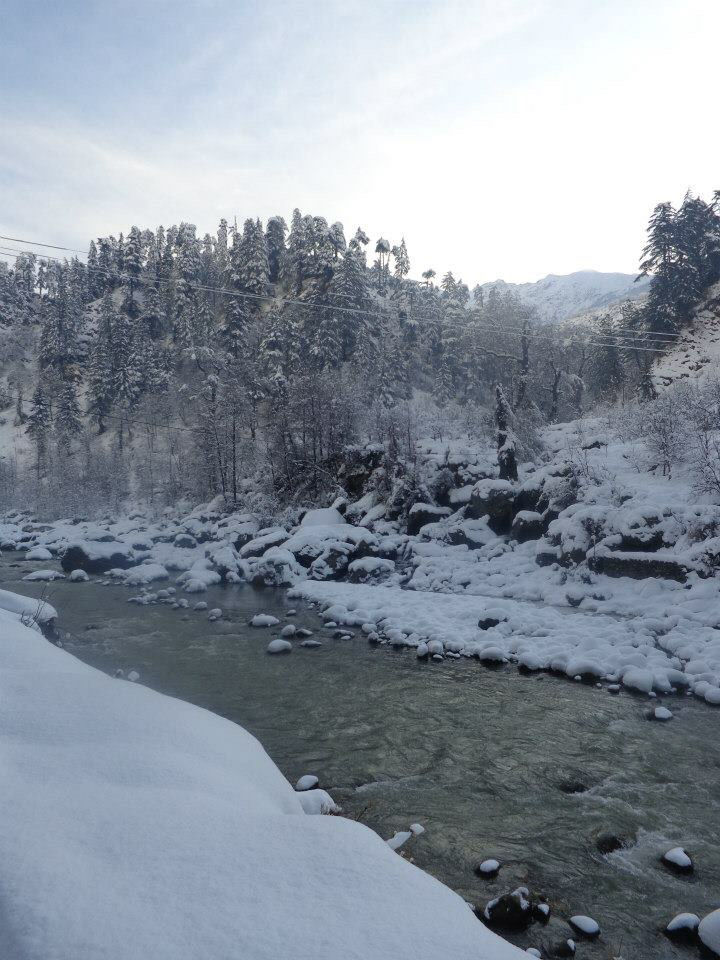 The next morning we woke up to a view of a valley covered with thick white sheet. It was only a few kilometres from Manali, a snow slide blocked the road. The bus left us there and we crossed that snow slide and took local conveyance after paying triple of the actual amount. And then only we realised that the city is under 4-6 ft thick snow with a total blackout and we were literally stuck in the White valley. Still enthusiastically we hoped on and off from the vehicle in every two meters, because the roads were too slippery for the jeeps to move and they had to clean the snow by using a dagger to make way for the wheels. We covered a distance of 5km in around 7 hours....yes Seven hours. Somehow managed to get a hotel and found out that the city had no electricity.
The city practically stood still with estranged visitors and their vehicles. We started to explore the city and to our surprise found out the mall road shopping complexes and restaurants were so lively....full with locals and tourists and travellers. Though it took us few hours to console ourselves that we could not be able to make it to Solang valley or Rohtang pass, could not even make it to Hidimba temple. Saddened by the loss we decided to explore the city as far as possible. Bought knee length snow boots and spent two days exploring on venturesome roads. Back to our hotel, there was no electricity so no hot water. During night I checked the weather app on my phone which showed a minimum temperature -19•C. Awestruck!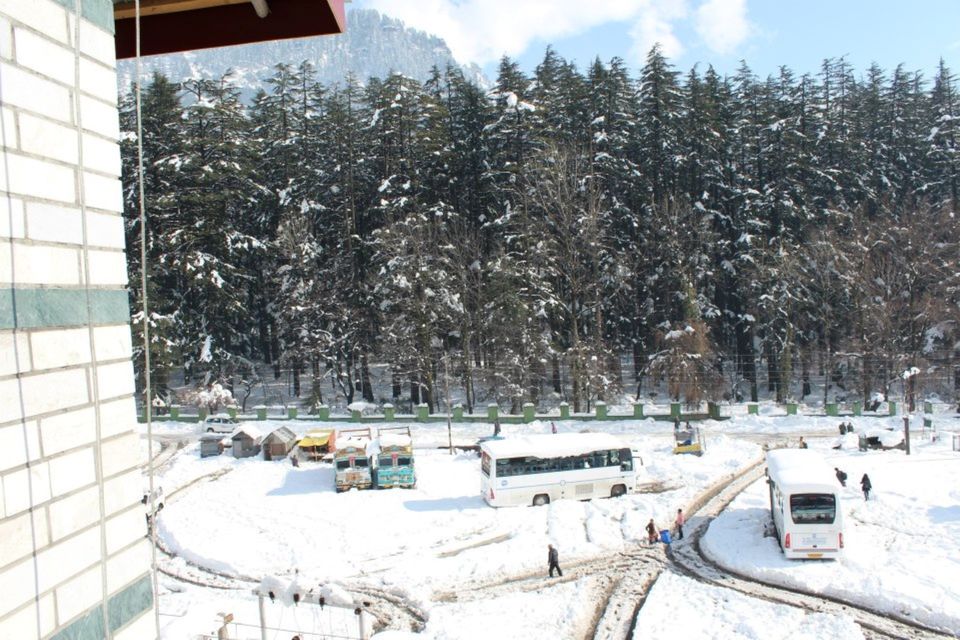 All I can remember is the Candle night dinner, dead phones, interactions with locals, delicious local delicacies, late night candle night chats with (newly made) friends with whom we travelled by the same bus from Delhi.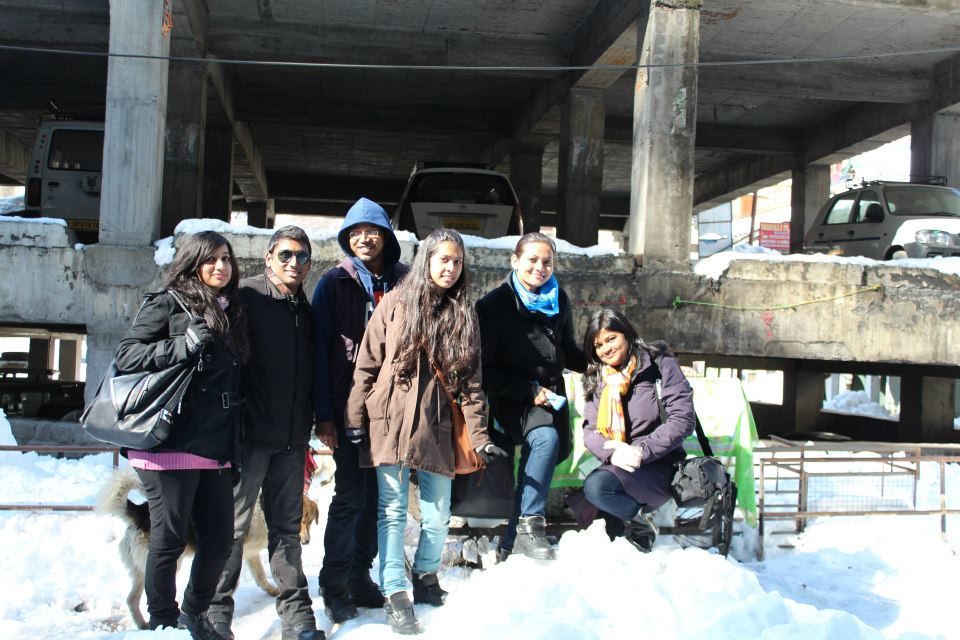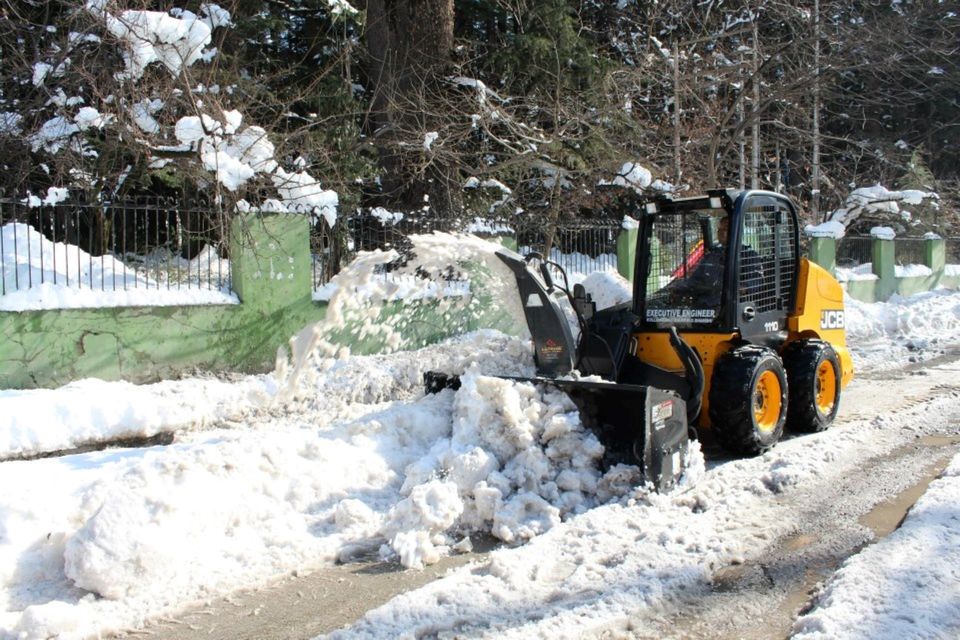 On third day the sun shined brighter and snow and ice started to disappear, the roads got cleared and we got a bus back to Delhi. The trip started with a quest to experience heavy snow fall but turned out to be literally stuck in the fury and finally came back with an unique experience. I thanked my camera, my lifesaver, who survived three days without fail and helped me to capture endless memories.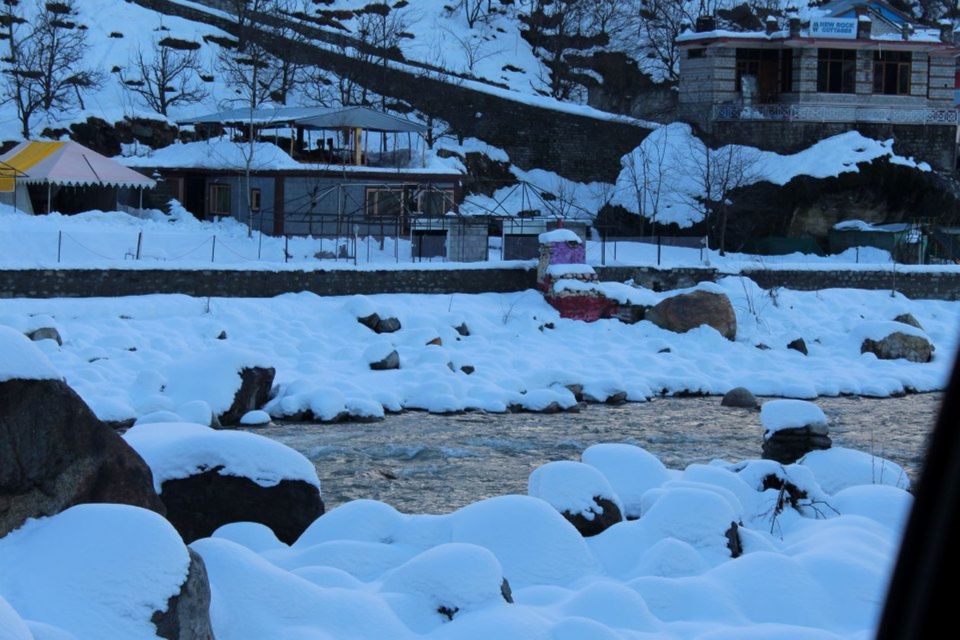 Today while going through the pictures I re-lived those memories, and yes I thanked my camera again!!!