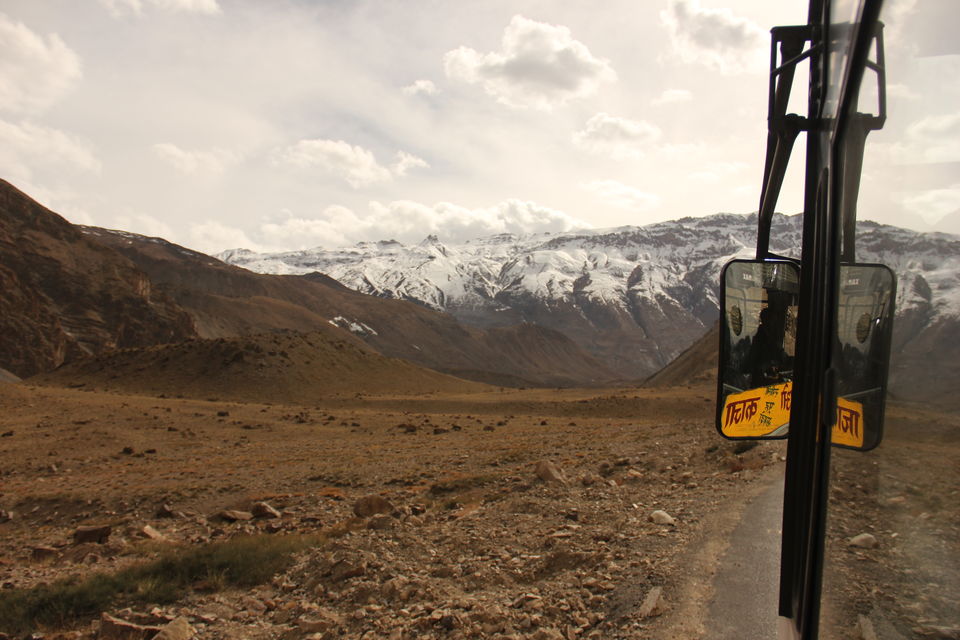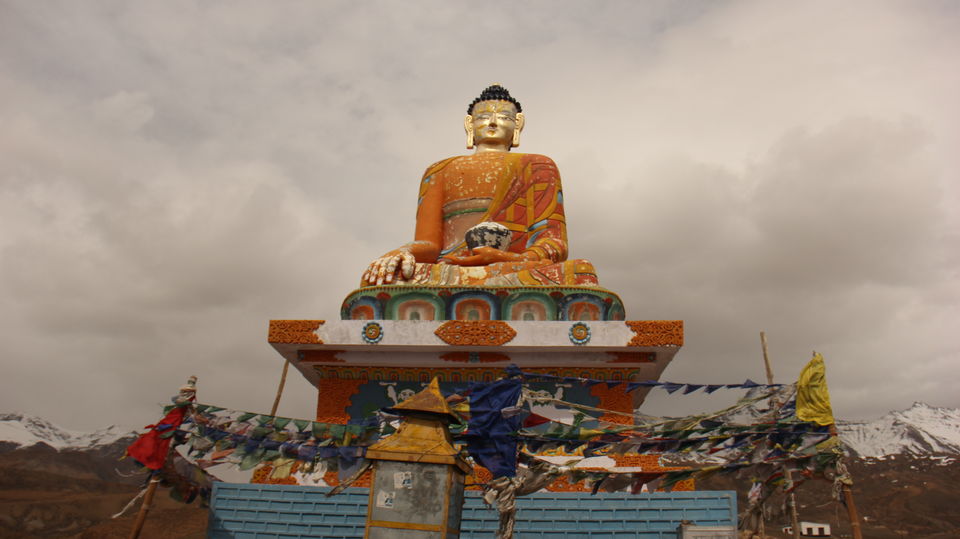 "On a scale of zero to ten, how Spitified are you?", Baba asked as I unpacked my rucksacks with weirdness smeared all over my face. The question got me thinking. Thinking about how my feet felt awkward to walk in the normal concrete streets. They're probably taking offence after climbing the semi-snow-clad valleys of Spiti since three weeks. I took a bath after 15 days. That's a record I genuinely am proud of (for unknown reasons) But my body somewhere still smells of Spitian air. I suddenly cannot digest my home food after eating the pahaadi daal-chaawal. From -20 degrees to around a burning 40; from no noise to chaos all around me; from waking up to snowflakes covering my tent to opening my eyes to the Usha ceiling fan; from human beings to robots-Yes, the contrast is alarming! And that's how Spitified I probably am.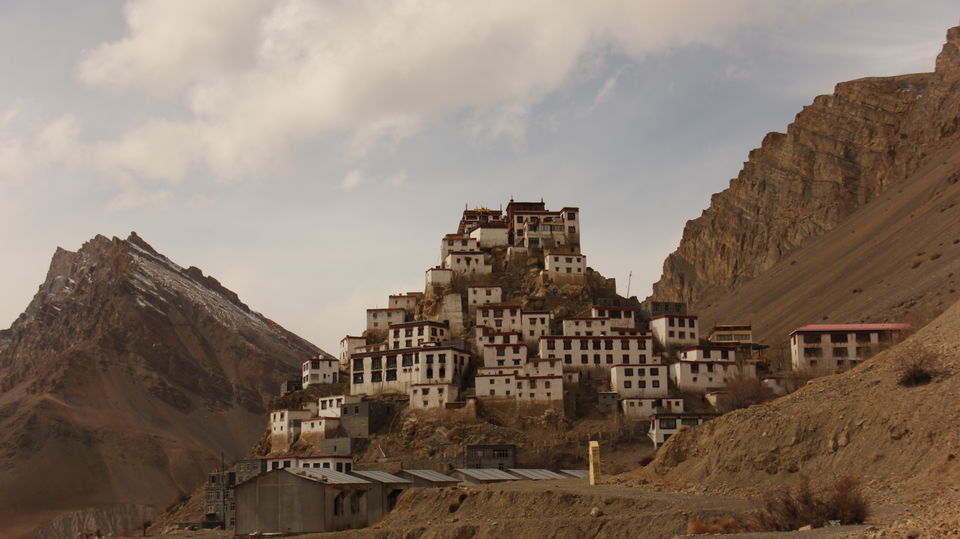 Cut to the day when I was doing my research for home-stays in different parts of Spiti, only to discard all the data and bring in some spontaneity to my trip. Maa turned into Nirupa Roy. She loves doing that. I cannot even begin to count the number of times she called me while I was at work, only to cry and emotionally blackmail me to cancel the trip. One, because no network ranges (Indian moms need to know what their kids are up to, every single day) and Two, because frostbites and less oxygen levels after 15,000ft (which was also scary for me) But if I din't play it cool in front of an already panic-stricken woman, my chances of going to my dream destination would be NIL. So, with a lot of support and good wishes from my childhood friends, office colleagues, and super-scared parents, I set off to create memories that, unlike people, last for a lifetime.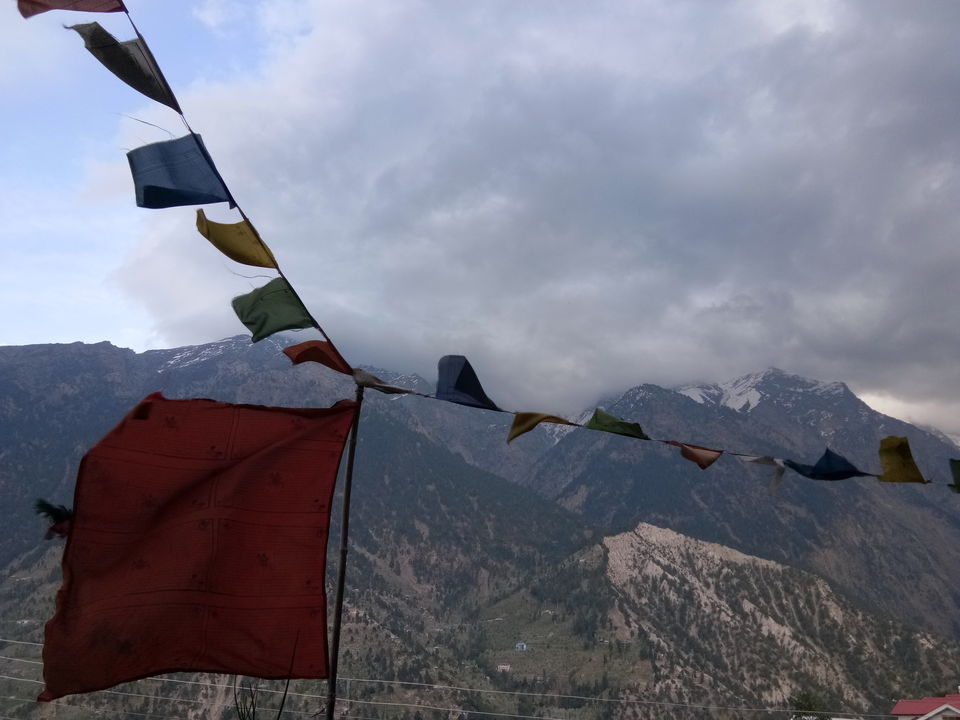 It took me a flight from Mumbai to Delhi, a Volvo bus from ISBT Kashmiri Gate to Shimla, a local bus from Shimla to Reckong Peo, and another local bus from Peo to reach Kaza-the district headquarters of Spiti. It sits on the eroded flood plain of the Spiti river. I chose not to exert myself on the first day and checked into a quirky, relatively new hotel called The Traveller's Shed. Run by two young Delhi boys, it has comfy rooms, dorm beds, and tents, at pocket-friendly rates. Making new friends (and a lot of them) becomes easy when you are an extrovert, and in media. Day 1 in Spiti was all about chilling with new faces at the hotel and trying out the local drinks. Day 2 had three villages in my itinerary. The owners of the hostel were kind enough to drive me down to Hikkim, a tiny village around 14 kilometres away from Kaza. It houses the world's highest post office at 14,567ft above sea level. I was too tempted to post a letter from there to Maa. Komic, our next destination, is also the world's highest village with a road at 15, 027ft. It also houses a monastery or Gompa which is around 500 years old. I must say, I fell short of breath here and it isn't really your average stay. The first thing that one sees on visiting Langza, our next village, is a magnificent 1000-year-old Buddha Statue. The houses are all located below the statue. And the region is rich in fossil fuels.
Day 3 was a special one. I woke up to the top of my tent lathered in snow. Snowfall in April, yes. And also my 1st experience of feeling the flakes on my face. Heading to the Ki Gompa, my next destination, was pretty dicey because of the heavy snowfall. But the climate in Spiti is as unpredictable as Bombay's Baarish. Post a bright sunrise, I started off with almost 20 kilos of luggage. The 12 kilometre walk from Kaza to Ki had drained me. But the view of the conical shaped monastery, with little Lhamas playing around, was worth it all. There, I realized about two possibilities. Either I am too blessed in life, or maybe the Monks pitied me for travelling alone. Otherwise, who gives accommodation and meals for free, for two days, in today's money-minded world? Kibber, the next village on my list, is slightly like kaza, with many home-stay options, and a good number of people. Not that I am allergic to people, but I do have a problem with too many, and I do have moodswings. Which is why, Chicham was my base. A village with just 30 to 40 happy people, who on seeing me, dragged me inside a muddy hut and fed the poor wretched soul for free. Chicham got me thinking about whether I had done any good deeds to deserve such selfless, unconditional love from the Spitians there. Its unreal, the non-profit hospitality.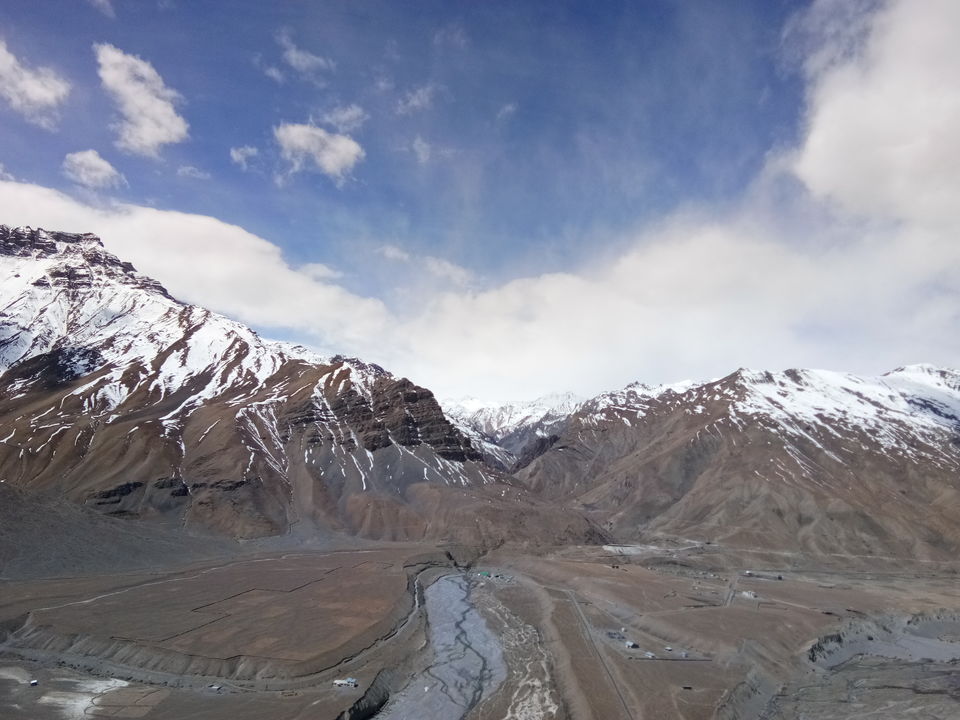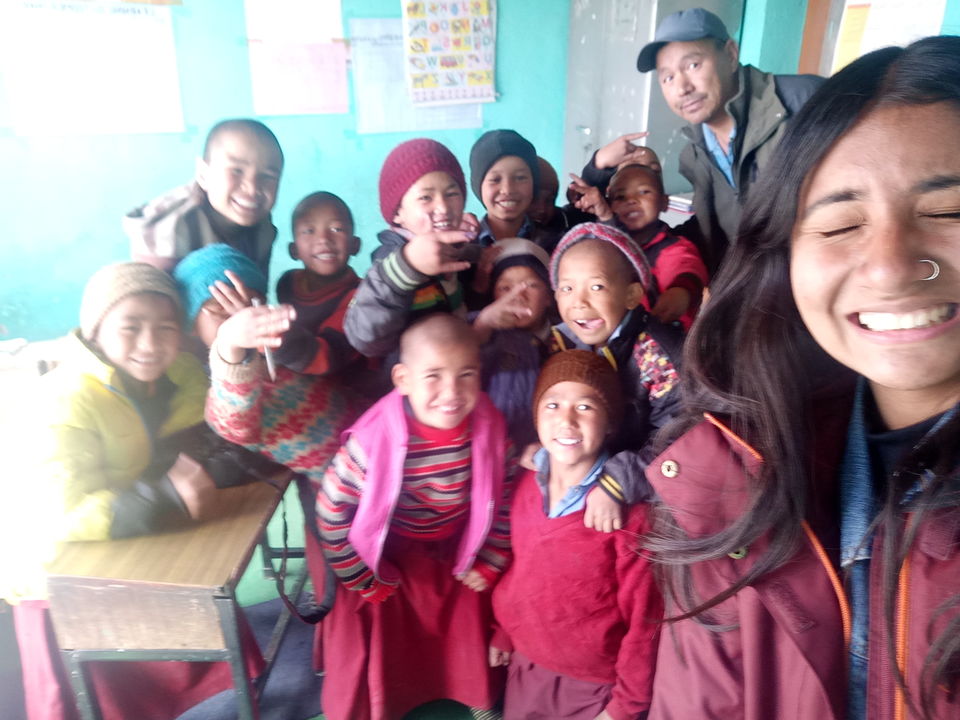 My trip ended with the Dhankar Lake trek, which also was one of the most difficult treks I have done so far, ONLY because I lost my way and could not follow the defined route. But the minor accident gave me scars that are beautiful, scars that are a reminder of how challenging Spiti (or life) is. Surviving on countless lifts from generous people (I have been lucky), pitching your tent in drastic weather conditions, and wearing a mask of confidence on the face sound dreamy and adventurous. But there were constant reality checks to keep me on my toes, thankfully. Keeping a track of expenses, making your own space amidst unknown people, in an unknown land, eating non-fancy tasteless food at monasteries to cut down on cost, not caring about how ruined the skin is due to ice burns and rashes, and climbing a hill with no one for company, with no one to know if you collapse, is something that I thought I could never do. It is both peaceful and lonely, at the same time. But it's a learning. Exploring Spiti is not only about decoding the hidden treasures in the valley, it's probably about unearthing the treasures within you. Are you game?