Why would someone choose a cold desert to meditate? How did the monks managed to settle in this valley thousands of years back? Even coming to this far off land today is a tough nut to crack. These are some of the questions which still remain unanswered. Maybe the same reason I chose to visit Spiti valley rather than a well-connected place to the mainland and had all modern facilities but it's just like shooting arrows in dark, the answer which we would never be able to get about our forefathers.
With these questions in mind, we were hiking towards the Tabo caves in the hills. These caves are small and used by the monks for meditation. Some were interconnected. A couple of them were multistoried. Some were well developed but some looked incomplete. It also creates confusion among the visitors whether these date back to the 11th century or are fairly new. The caves are carved out in the granite rocks.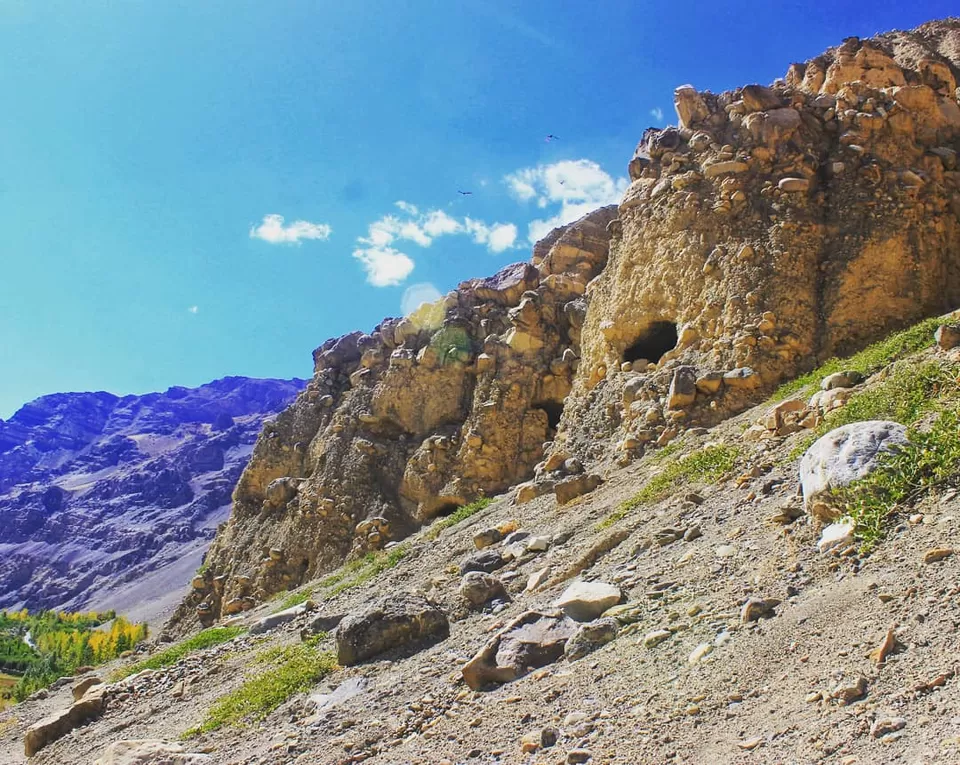 The caves overlook the beautiful Tabo village.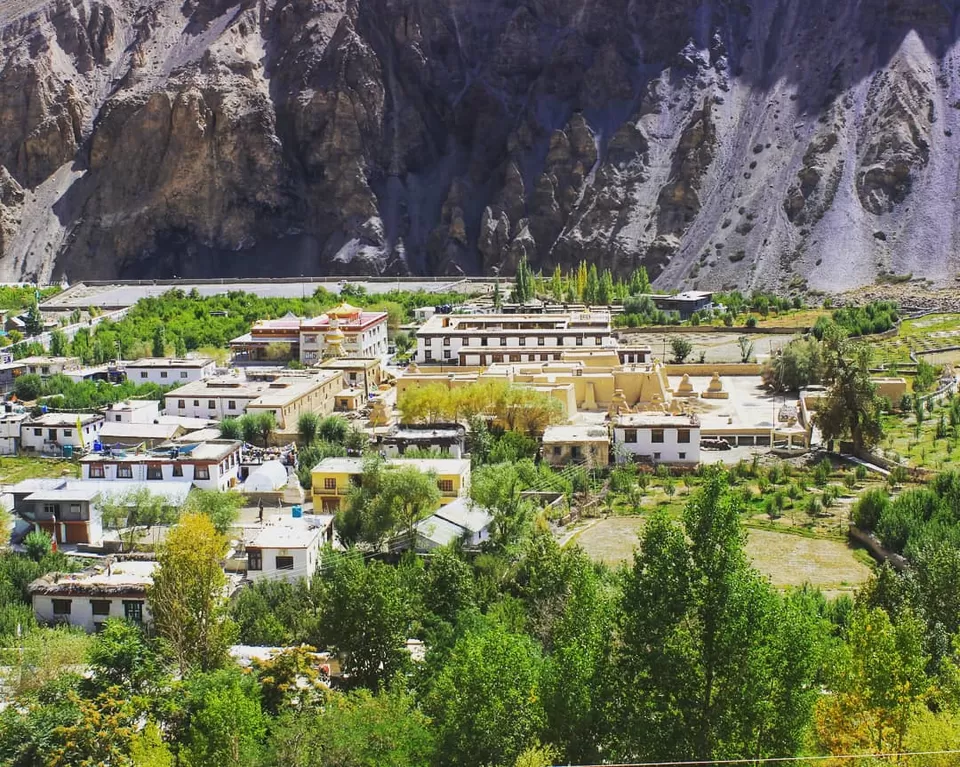 The Spiti river seen from the caves looks like a blue snake who just got a shiny new skin.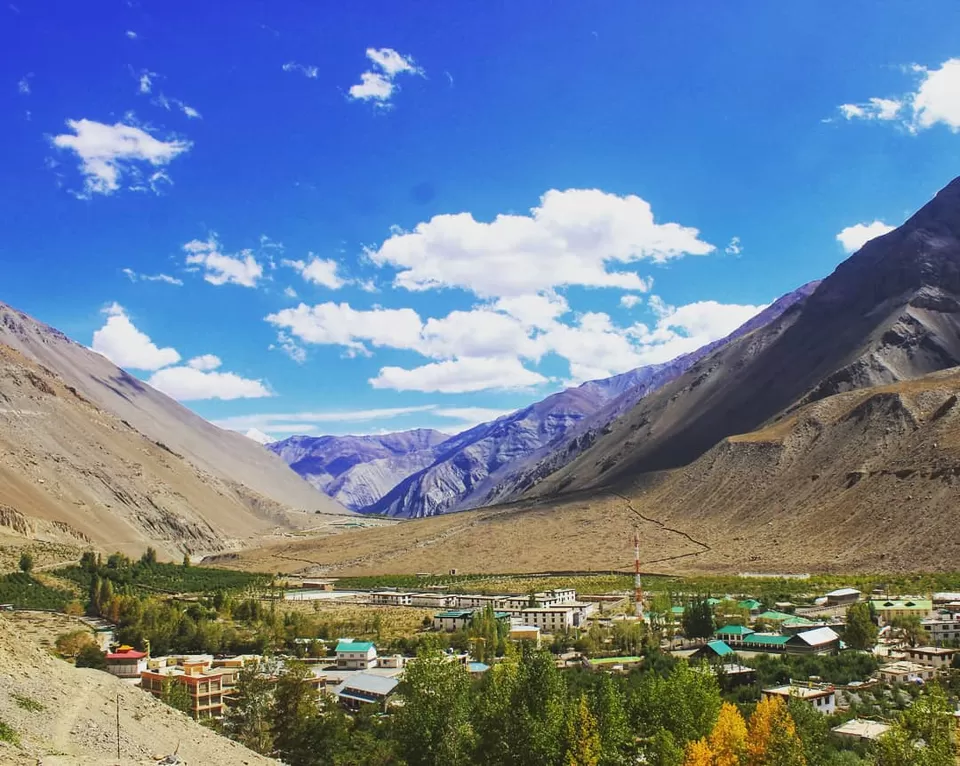 There's a small temple with prayer flags beside the caves which might have been used as a prayer hall or even as a shelter in winters. A small kitchen like structure is also present inside the temple. We followed the trail and explored 4-5 caves. There were some at a greater height with no visible trails. It was peaceful out there, there were no tourists or locals present.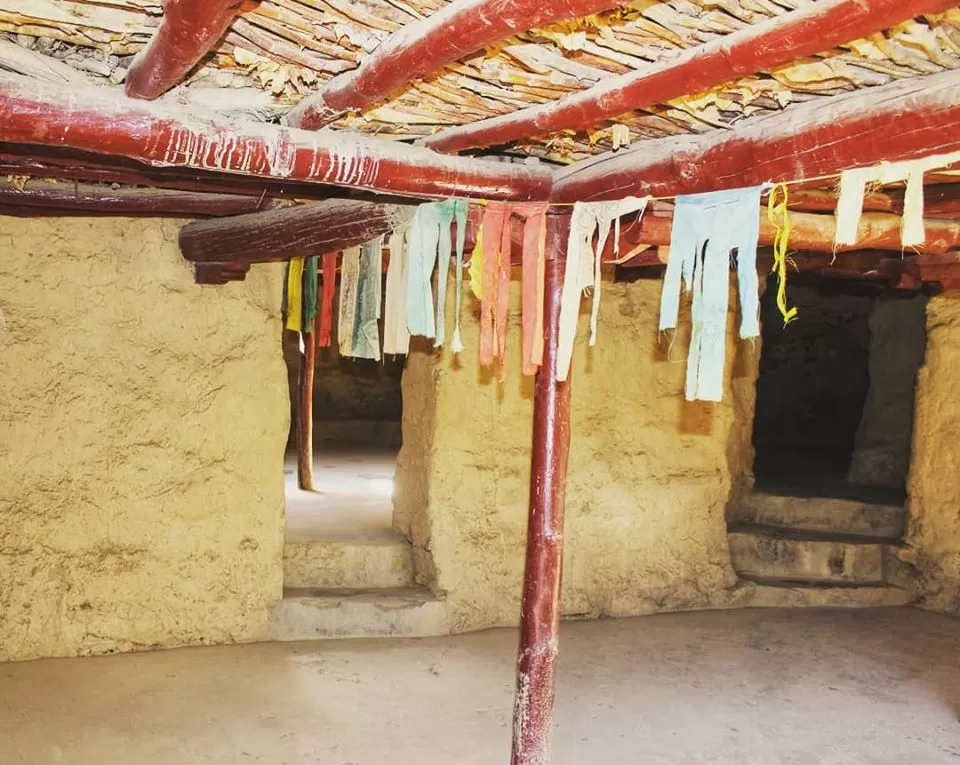 The sun is harsh at a height of 3500 meters but the cold winds keep the weather pleasant. Tabo is a small town on the banks of the Spiti River lying between Nako and Kaza. People skip this beautiful village and stay at Kaza but this place is worth visiting and staying for a couple of days. After having some quality time, we headed back to the hotel for lunch.
Stay Tuned.