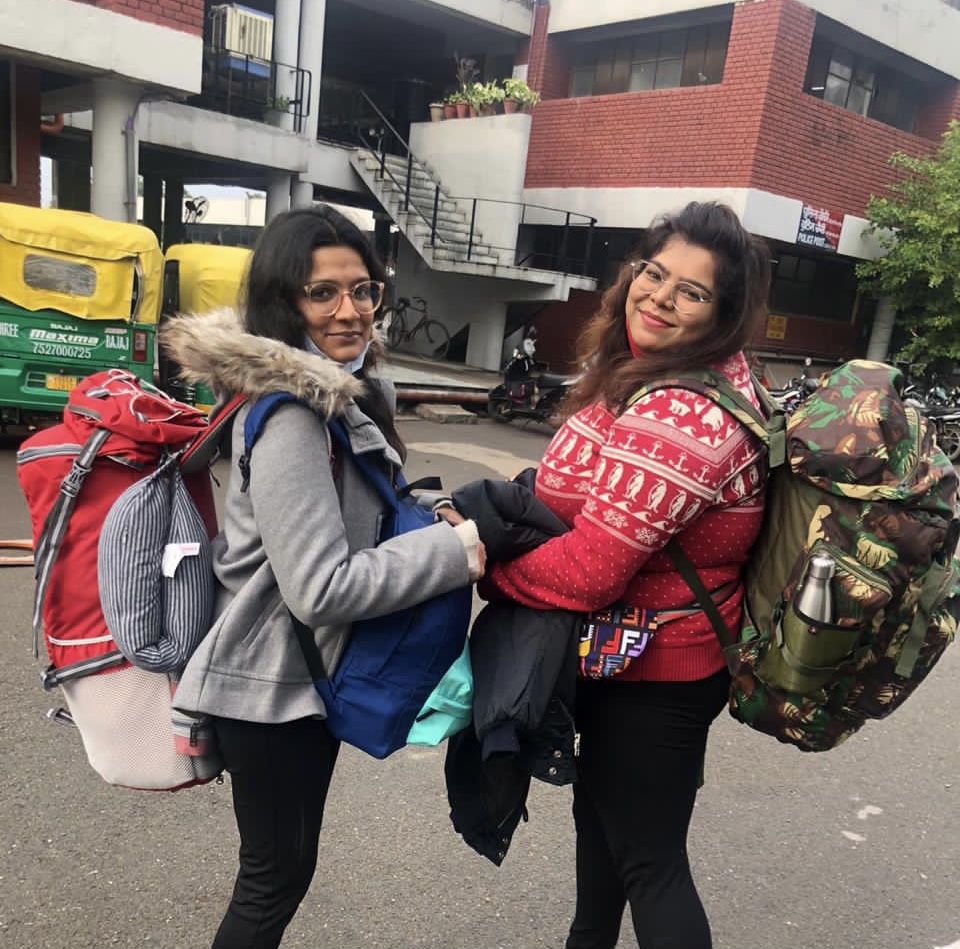 Travelling has always had diverse effects on me. But the one after my break-up did wonders to me and became the most memorable one. And what could be better than having your best-friend as your travel partner? Right, there can't be anything better.
Two crazy souls, one heart-broken and one extremely excited (it was her first ever trip with a friend), all set to have a new adventure, boarded a Himachal Roadways bus. A noisy engine, boisterous crowd and not at all comfortable seats, is what we could afford as we were on a budget travel. For everyone who has ever traveled in a local Himachal roadways bus, will agree with me that apart from being a budget friendly ride, the bus journey is an escapade in itself. We occupied the front seats so as to get the best view. The driver turned the engine on and a wave of joy spread across our bodies. We cheered and hugged each other, tightly. A dream that many people wish to come true, we were living it- A trip with my bestie. While in the bus, we ate, we gossiped and we giggled.
Six hours of ride and we were tired until we got our first view of what we have been longing to see- the snow capped mountains. Just the sight of the perfectly textured Dhauladhar Range had our tiredness fade away. That very first glimpse of the mountains made my heart beam with pleasure and I could feel butterflies in my stomach. I knew I was healing. I saw a glint in Shalini's eyes, too.
Soon, the bus came to a halt. We had reached Kangra. I had always heard about the beautiful view Kangra bus stand has to offer and I witnessed it that day. Dharamshala was still an hour away.
Lost in the beauty of mountains, Shalini and I dint notice, it was just two of us and the driver and the conductor in the bus. On realizing this, we hopped from one seat to another to capture the mesmerizing view from every angle. For the next one hour, the fear of missing out the perfect frame kept us clicking. And soon we had our gallery laden with hundreds of photos and videos.
It was dusk and finally the bus had reached its destination. We alighted from the bus and looked at the spectacular view of mountains around. I asked Shalini to pinch me just to make sure I am not dreaming. She pinched and I squealed in excitement. We gave each other a tight hug and jumped with delight. We were finally there. Our first trip, together.