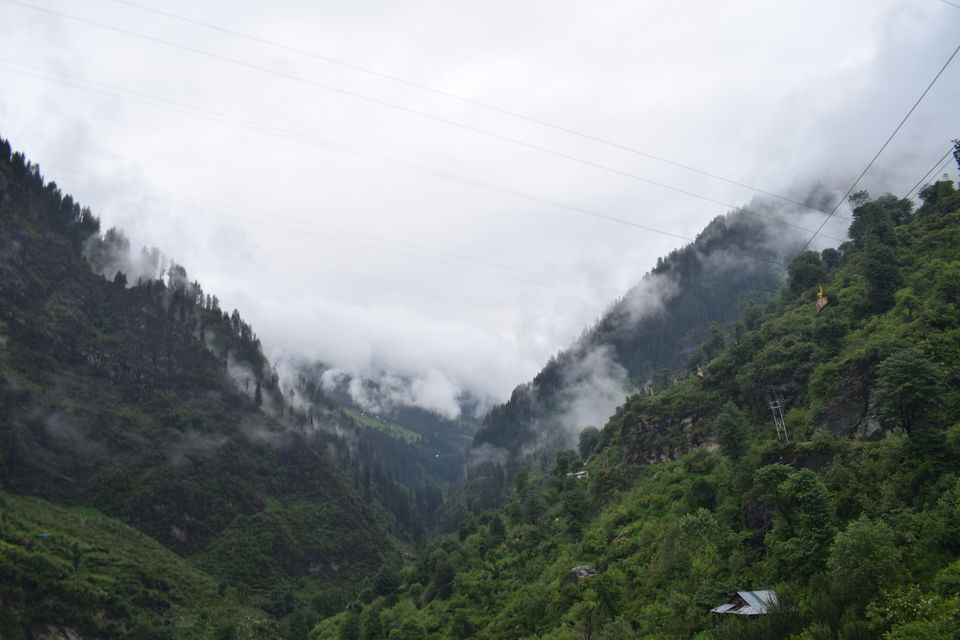 It was June of 2017, I had planned to go to Himachal right after Eid with two of my friends, So we started our journey to Himachal from Delhi as we had already booked the bus tickets we reached the bus station (Kashmere Gate ISBT) on time and boarded the bus as soon as we can find it as whoever has traveled from this bus station knows the struggle of finding their bus on this station.
So the journey started as it was my first trip to Himachal Pradesh I was very excited, I had recently been to Ooty with family so I had somethings in mind what to expect on a personal level when you're traveling to mountain areas but Himachal is a beautiful surprise that you can't expect as it just leaves you speechless with all its stunning view and beauty of nature all around you.
It was a night journey from Delhi to Bhuntar, Himachal so we were in our nice Volvo bus from Delhi as we settled down in it we started planning what and all we are going to do as soon as we reach there, Soon bus stopped for dinner at Murthal (this area is very famous for its paratha's and Delhi people's night drive). After dinner, we thought it is best to sleep to store our excitement and energy for the morning.
It was around 6:30am we reached those initial mountain areas and the views started getting better minute by minute.
So it was around 10am we reached Bhuntar, Himachal Pradesh as at that time if you want to go to Kasol you have to go to Bhuntar and then take a private taxi or HRTC roadways from there to Kasol But now those buses from Delhi directly go to Kasol, So as we had planned to keep the trip in the budget and the distance was also just around 30kms we decided to board the HRTC roadways, which in itself is an unforgetful experience the way those roadways bus drivers drive on those steep hilly roads is just breathtaking. It took us around an hour to reach Kasol so after reaching there we checked in our hotel and soon we freshen up to have lunch. So after lunch, we decided to just roam around in Kasol and see everything it has to offer as Kasol is a very small place it doesn't take much time to explore surrounding but the beauty it has to offer is mesmerizing for life.
Soon we ended up the most famous cafe in Kasol the Evergreen Cafe for our even snacks as we entered in the cafe we were amazed by seeing so many Israeli tourists in that cafe so we got to know why Kasol is called mini Israel of India and the ambiance of that cafe with a staggering view and delicious food.
After sitting there for an hour or two we decided to just roam around Kasol and enjoy every moment of it. Later it was almost 10:30pm so we decided to have our dinner in another one of the famous cafes in Kasol which was Shiva cafe this place has a lot of things to offer from a peaceful sitting place to have your food to a snooker table for some fun games while you wait for your delicious food to arrive.
We finished our dinner decided to go back to the hotel as we had travel a long distance and then started roaming around the place the same day so we were extremely tired.
So this was all about the first day in Kasol and in the next blog I'll be sharing with you all how we made the sudden plan to go to Malana and how it took very surprising turns every few hours.