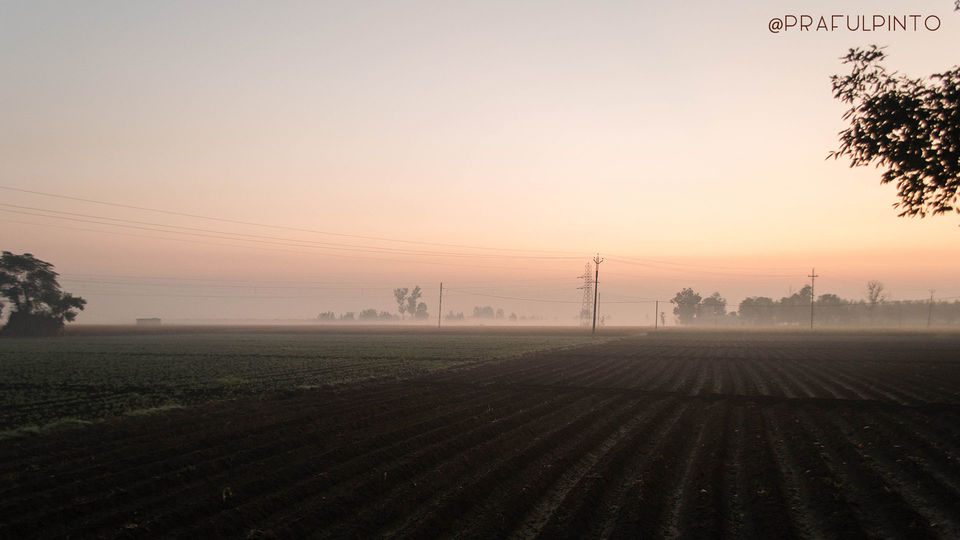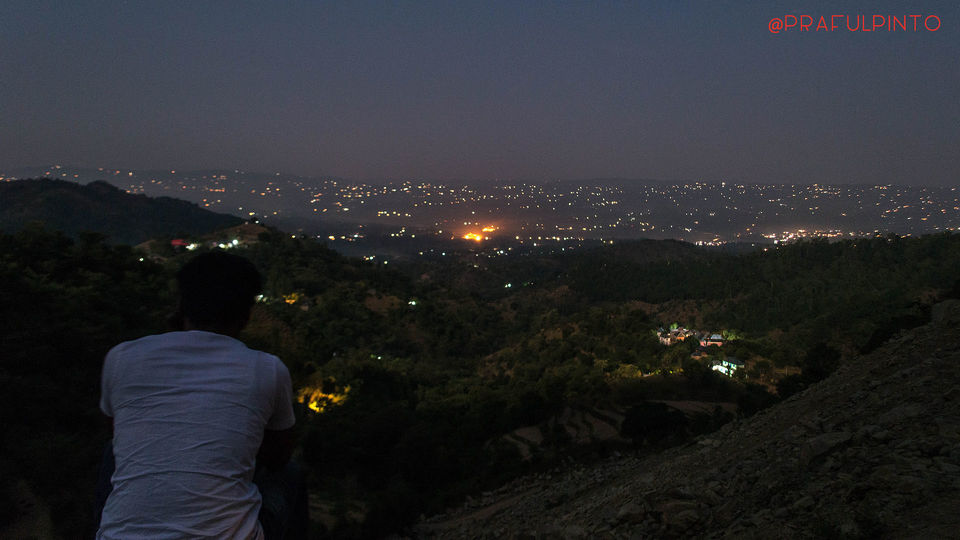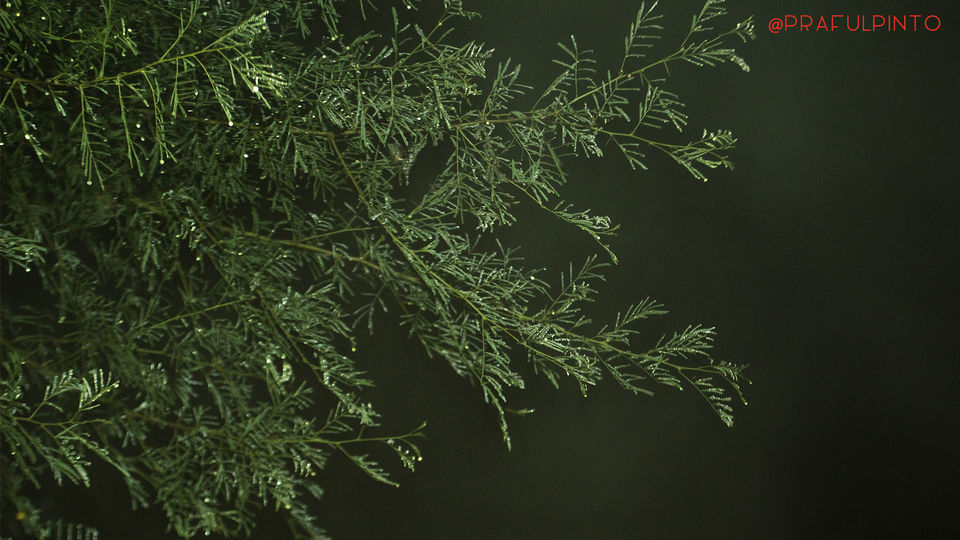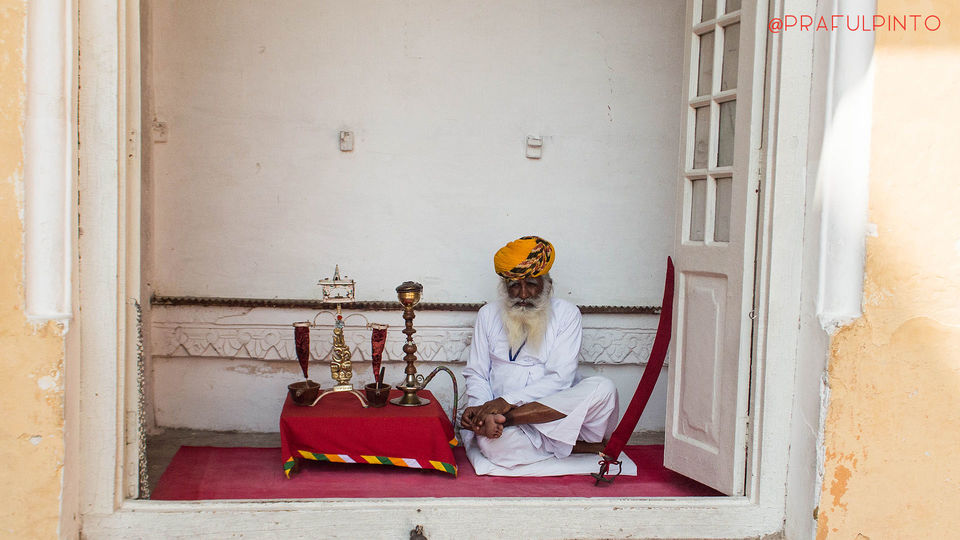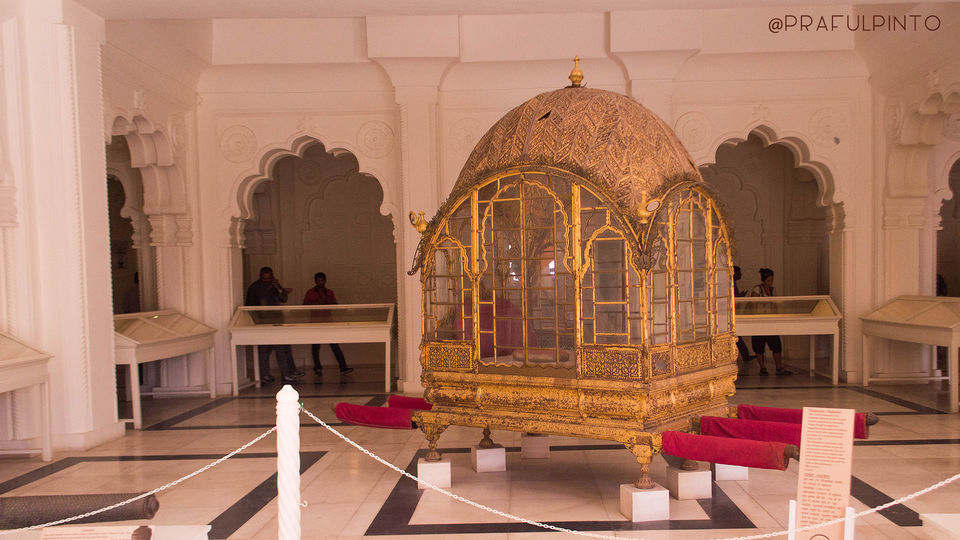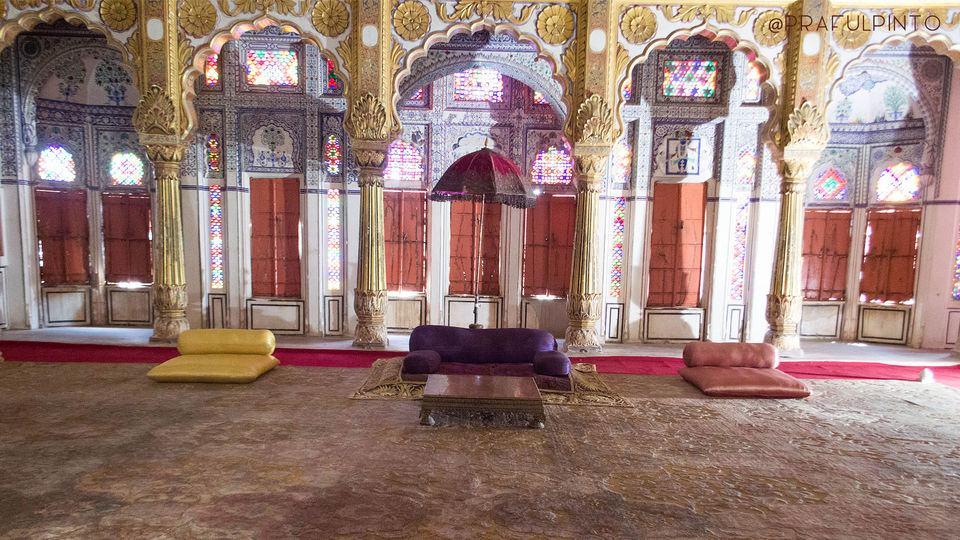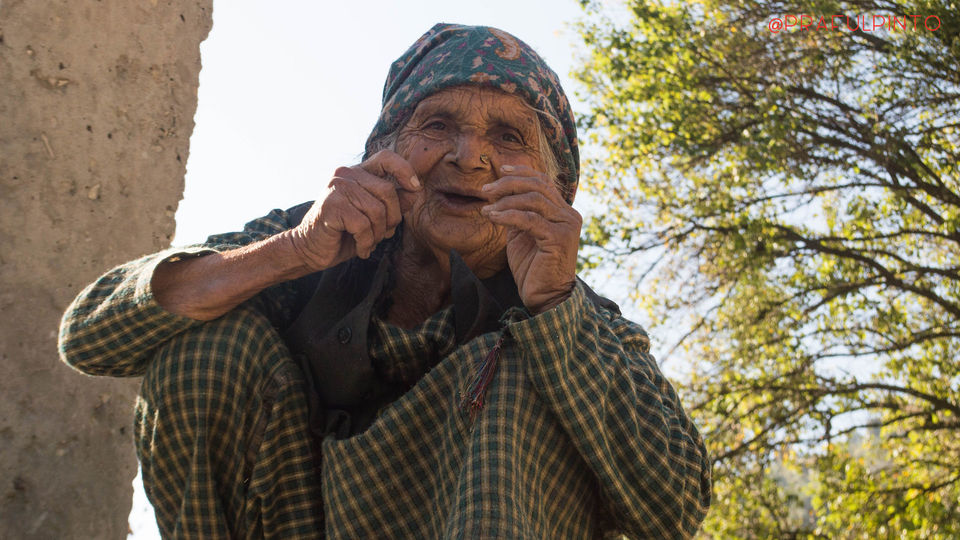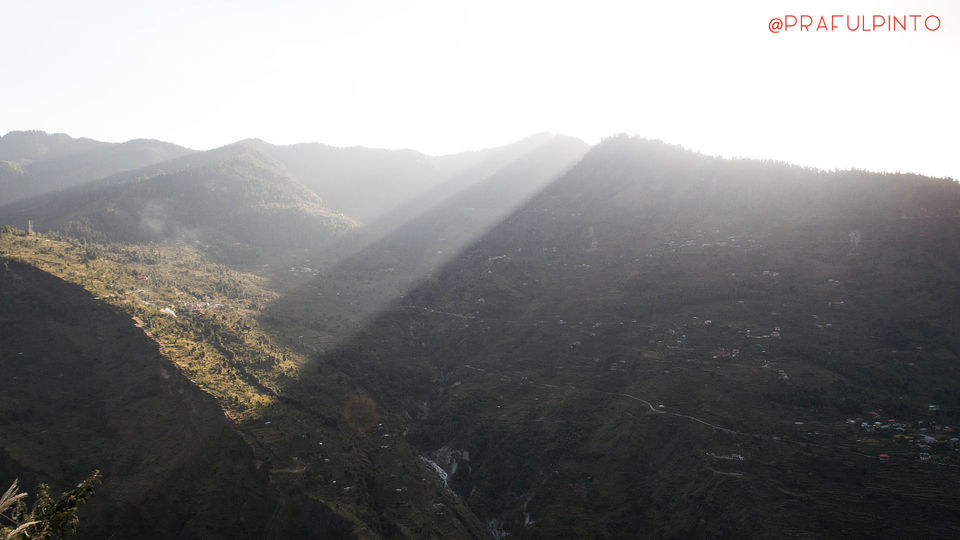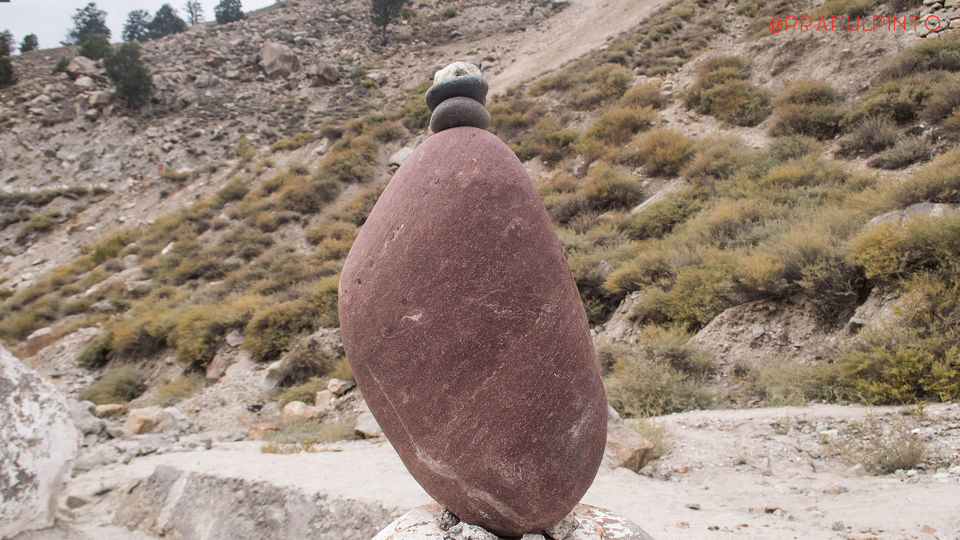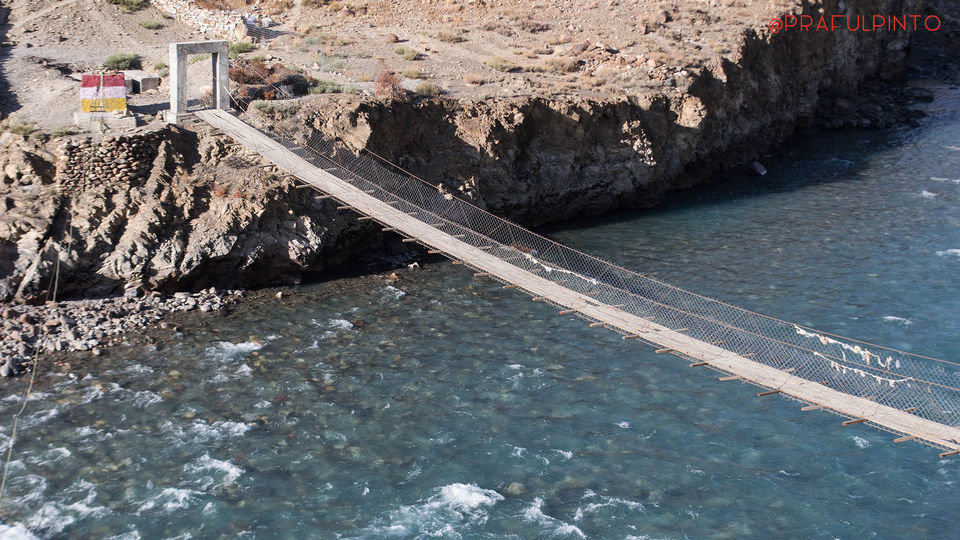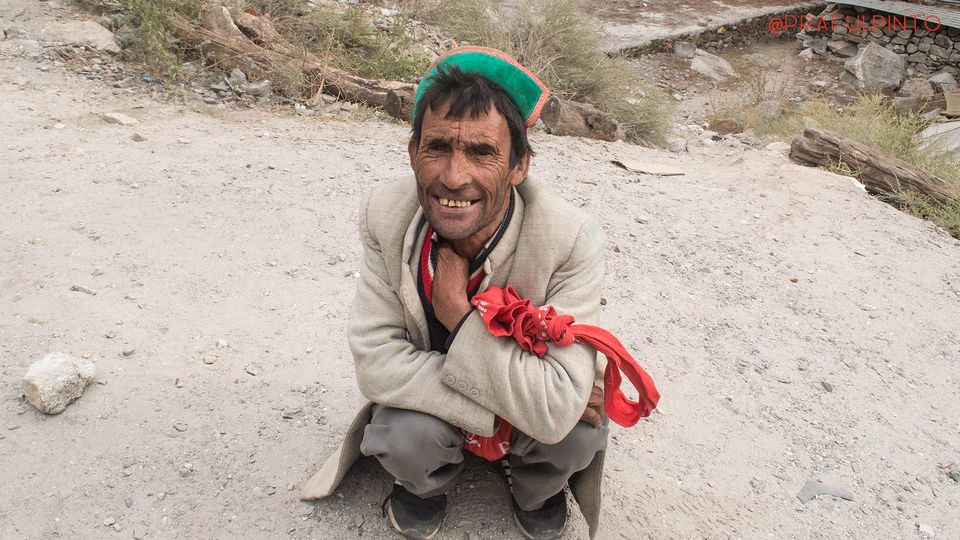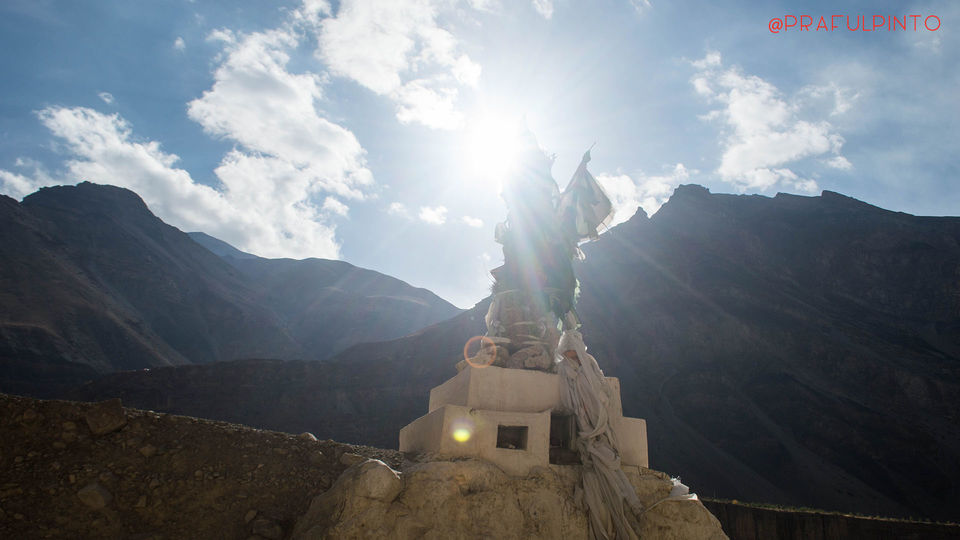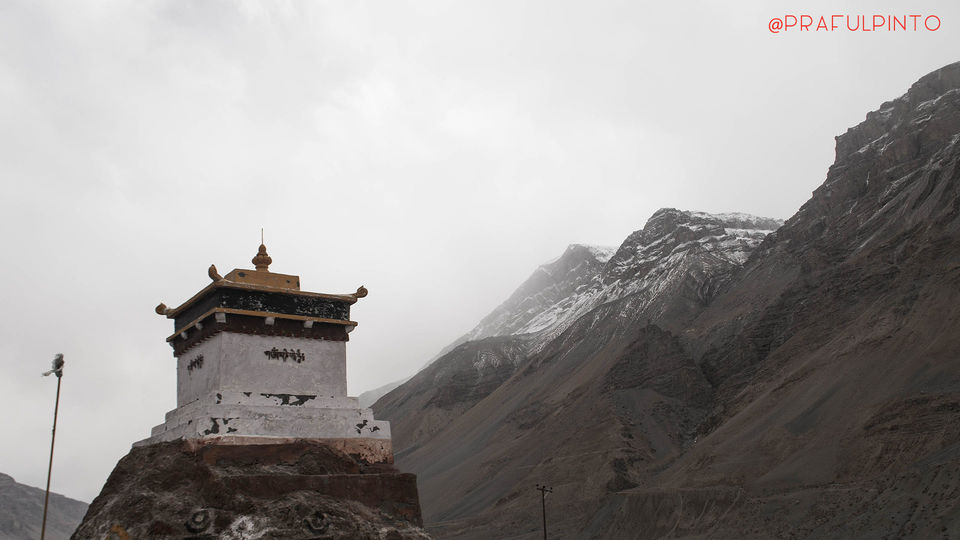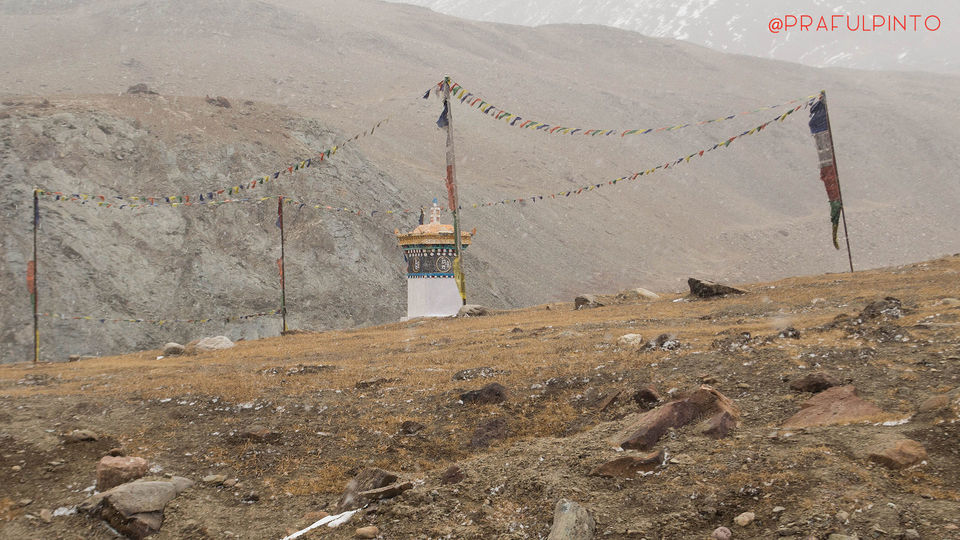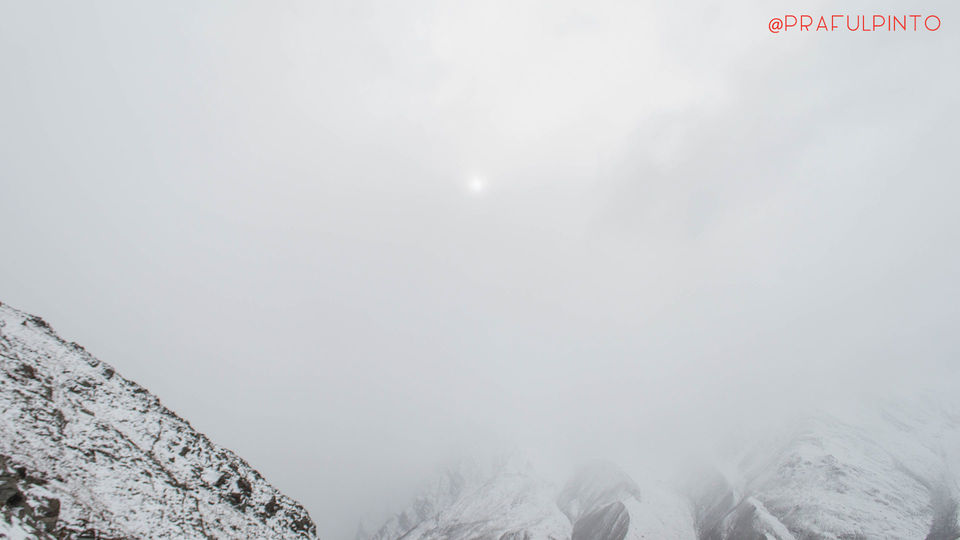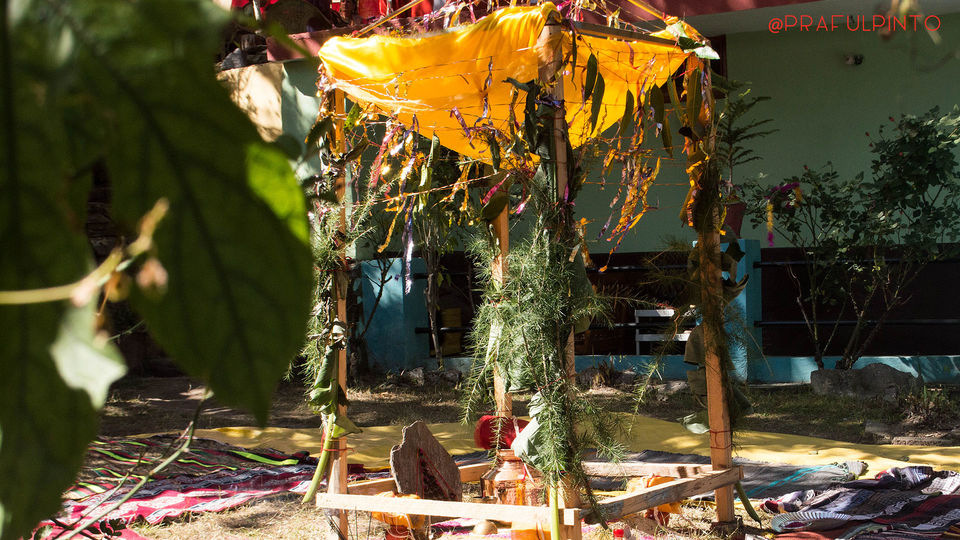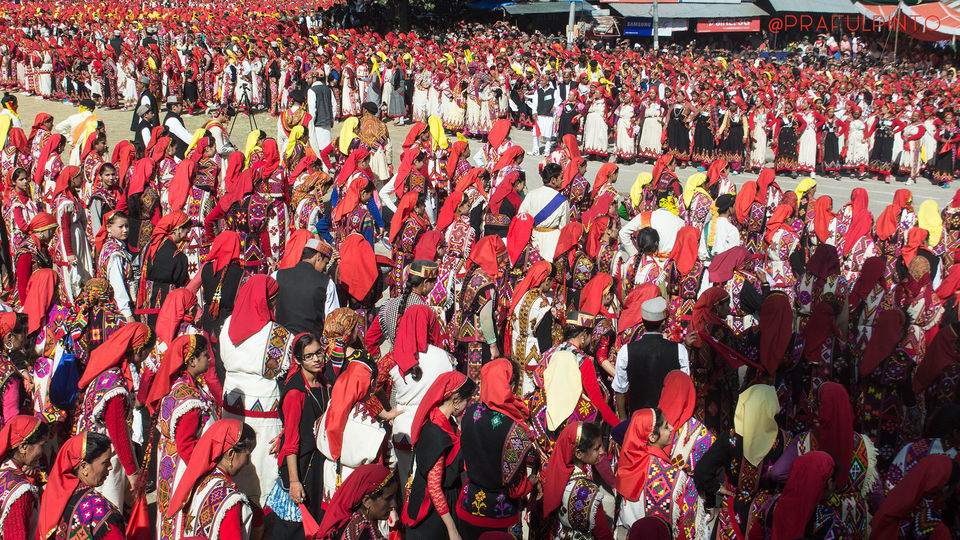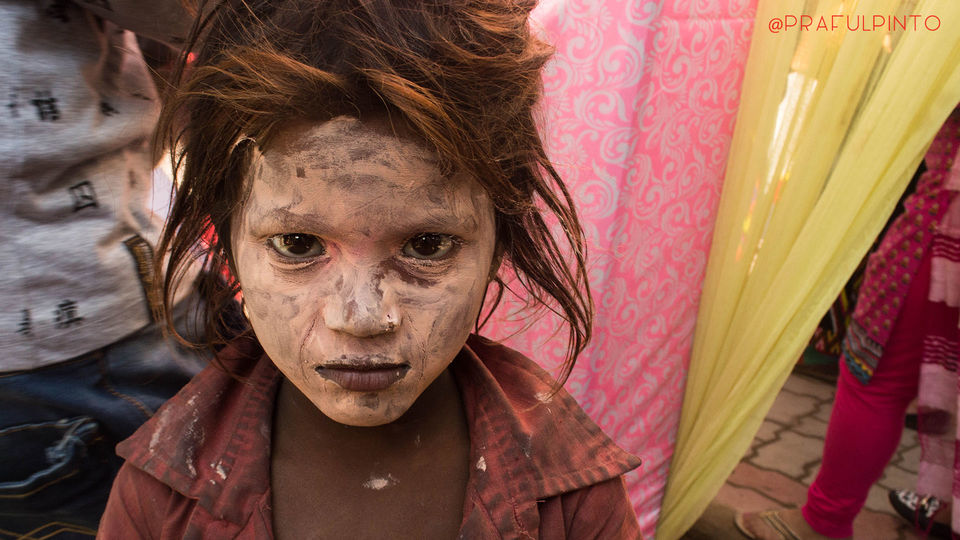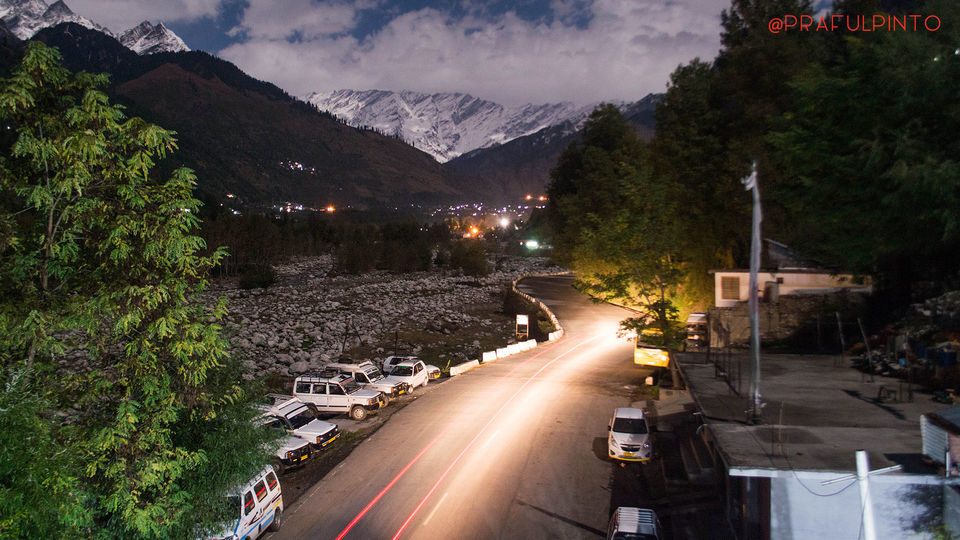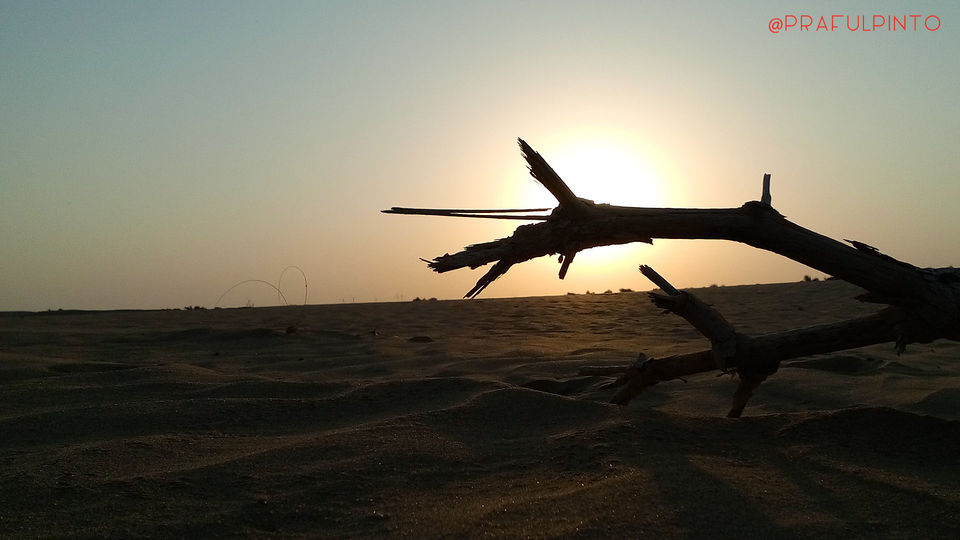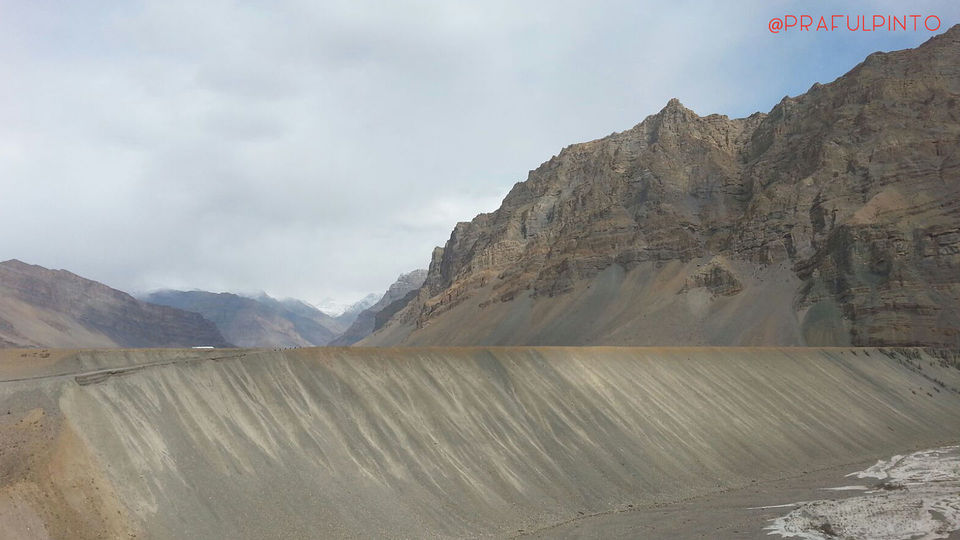 Before going to our travel story, I would like to take you through a shot video of our journey.
We started planning for our journey from Jan 2015. Our common friend was getting married in Punjab in November of the same year. None of us wanted to miss our close friends wedding. And neither of us was interested in making this long and direct trip to Punjab by flight or train, stay a few days, attend the wedding and come back.
This was our first trip towards north, so we decided to take a road trip (by car).
All of us needed break from our everyday routinized mechanical life. So we all decided to vanish away from it for a beautiful adventurous month of everlasting sweet memories. Well, we tied our laces and split-up responsibilities. One prepped the car considering every trouble that the harsh route can through our way. One made the route map making sure our excitement levels stay always high on the way. And the other two thought through and managed everything that was necessary to keep us comfortable and alive.
Our journey started mid October 2015. We took the Pune root. Pune-Mumbai-Surat-Ahmedabad. We didn't spend much time in these cities but covered all the important places. Fun and excitement shot 10 notches higher when we saw the endless lands of Rann of Kutch kiss the horizon. Be aware that a permit is required to enter Rann of kutch at the post about 10km before it. The police at the check-post were initially reluctant on not letting us enter because of bad weather, but after a long discussion and pleading they let us pass. Due to heavy rainfall Kutch had become a water mirror, there was about 7 inch of water above the land, it was like walking on a giant mirror. We were so excited walking in this water to realize that we had covered about 3 km by foot. Away from the city crowd, hardly anyone around, miles of water stretch around and the only ripples caused by our walking in this water land.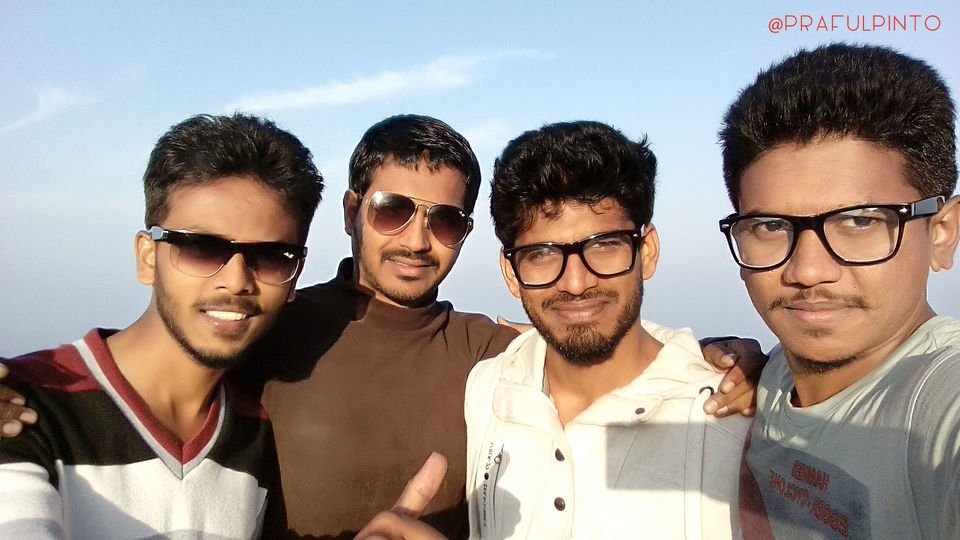 Filling our hearts to the rim we started our journey towards mount abu.
Mount abu is a small, peaceful and untouched hill town with lots of nice place to visit. It has a beautiful market place for shopping and good for street photography. We spend half a day in Mount Abu and then continued our journey towards Jodhpur. We reached there by evening and stayed in a hotel near Jodhpur fort. Exchanging cultural knowledge and lifestyle with other travelers staying at the same hotel was a wonderful experience. Our dinner was served at the rooftop of this hotel. The great view of the fort and the weather is very romantic for couples. Time flew easy her. We spent about 4 hours here. Said goodbye to other travelers and hit the bed.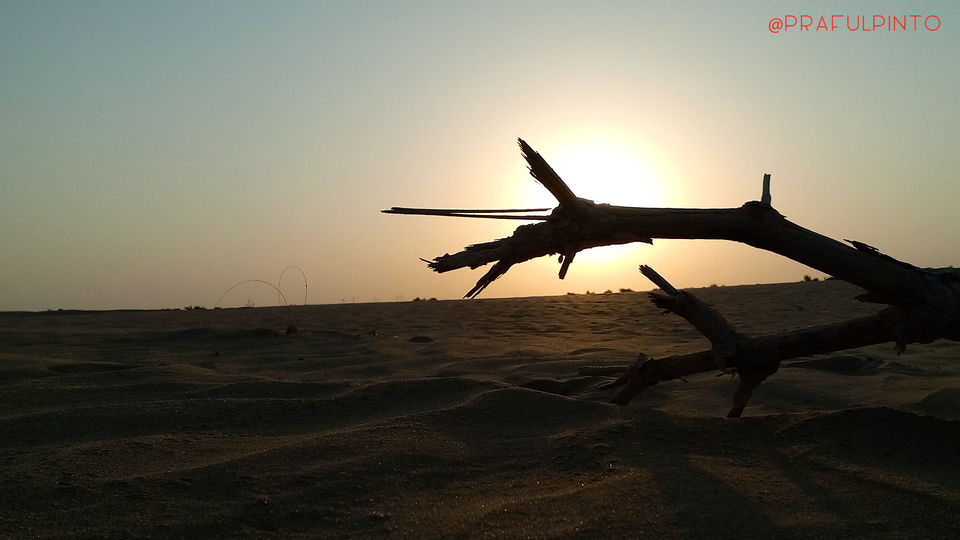 In the morning we explored Jodhpur fort. It has a rich history and the place is so huge that the 3 hours we spent here was not enough to cover the entire place. We started with exploring the fort and ended up shopping too many Rajastani cloths, bags etc sold inside the fort. Our next destination, Jaisalmer was waiting for us. We left Jodhpur at 1pm. Since we had already booked a package travel to Thor desert we had to be there before 5pm or we would miss the beautiful sunset. It was too much distance to cover within 4 hours, we made it there by 6pm missing the sunset. But! here is the interesting part, Thor is 45 km from Jaisalmer, we parked our vehicle in Jaisalmer and took a ride to Thor in jeep. We reached Thor at about 6:45pm. Man!!! What a great place that was. We were so happy seeing the desert and sand dunes. We played in the sand for an hour, then enjoyed a luxurious treat of cultural performances, traditional songs with their instruments and lambada dance by the locals. We even joined them and had lot of fun. We had our dinner in a starry night. The best part was that we slept on the sand gazing at the lit sky instead of sleeping in closed tents.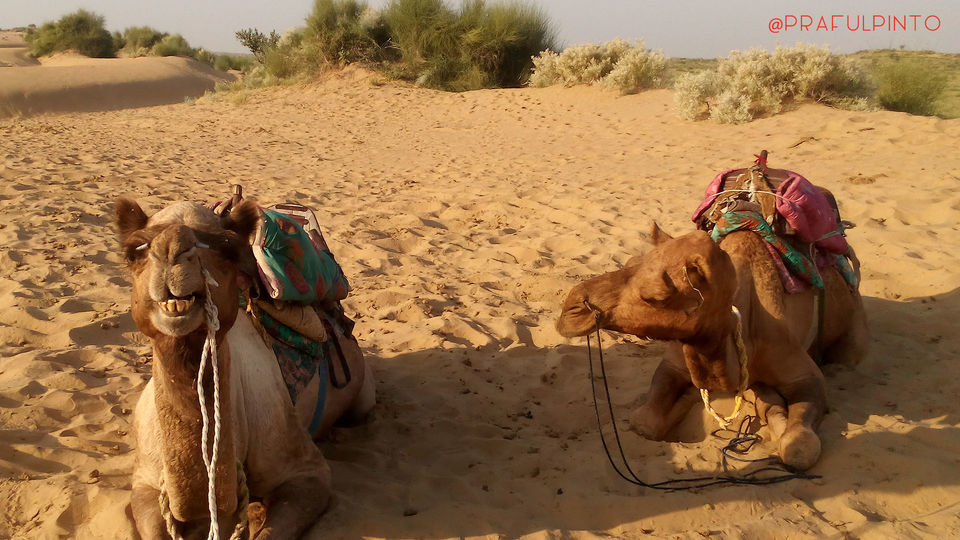 At about 1:30 in the night, we all woke up with a shocking sound. And that was my friend shouting looking at something in the dark, we were all shocked and woke up to see what it was. We laughed to our heart's content when we found out it was a dog. Our scared friend didn't let us sleep peacefully the whole night, and this was the scary story we brought back from there.
We woke up well before sun rise. We were waiting with our camera's for the big man to come out. And when he did appear from behind those sand dunes, there was nothing more beautiful and serine in the whole wide world. After this we had our breakfast and took a long ride on camels. We kept names to our camels I must tell, they were so friendly with us. We even took selfies with them. I'm not kidding. We actually took selfies with them. Imagine that!! We had lots of fun in Thor but it was time we said goodbye to our friends there.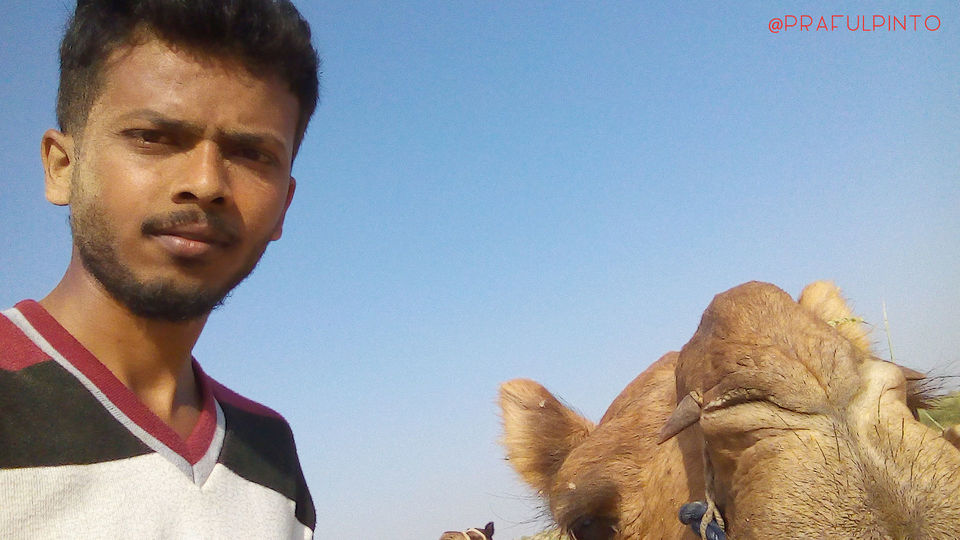 It was afternoon when we headed towards Punjab. Our destination was Beas, that's where the marriage was held. So we managed to reach Punjab by next day at around 10am. we spend 3 more days in Punjab meeting our friends family members, visiting the Gurudwara, spending time in the farms and eating food Punjabi style. Our plan was to go to Leh but due to some issues we canceled at the last minute and we planned to visit one of our friends place in Rampur, Himachal. So we started our journey from Beas towards Rampur through Shimla. On our way we gave few stops to feel the beauty of Himalayas and we took lot of photographs. We spent couple of hours sightseeing in Shimla as well. Since the roads were really bad towards Rampur we had to leave early. It was almost 10pm when we reach my friend's place. It was too cold so we had our dinner and went to bed.
Next morning when we woke up, we walked towards the balcony and were amazed by the view! What we missed in the dark the previous night was the sight of mountain range filled with snow in-front of us. At his place we had Apple's from the tree, Japanese persimmon and many other fruits. We visited to a local village where we attended a marriage of my friend's cousin. We were so happy to see the custom of Himachal Pradesh and their tradition.
After the marriage we went to Rampur to see Dusshera festival, we enjoyed seeing the resplendence's that goes in the celebrations of this festival. We did some shopping from there and we stayed for the night in Rampur. Next morning my friend, his brother and his friend, 5 of us planed to go to Manali through Kaza route (Rampur-Kalpa-Puh-Nako-Kaza-Losar-Manali). We started at 10 in the morning and we reached Kalpa did some shopping of leather jackets, gloves, warmers etc. After shopping we took our journey ahead, we made it till Nako, it was almost 8 in the night and it was hard to get hotels for stay and dinner if we travel any further. So we decided to stay in Nako at a hotel for the night. Nako has a beautiful lake, during the winter the whole lake freezes because of the jaw dropping temperatures, many tourists visit to see this natural scenic beauty.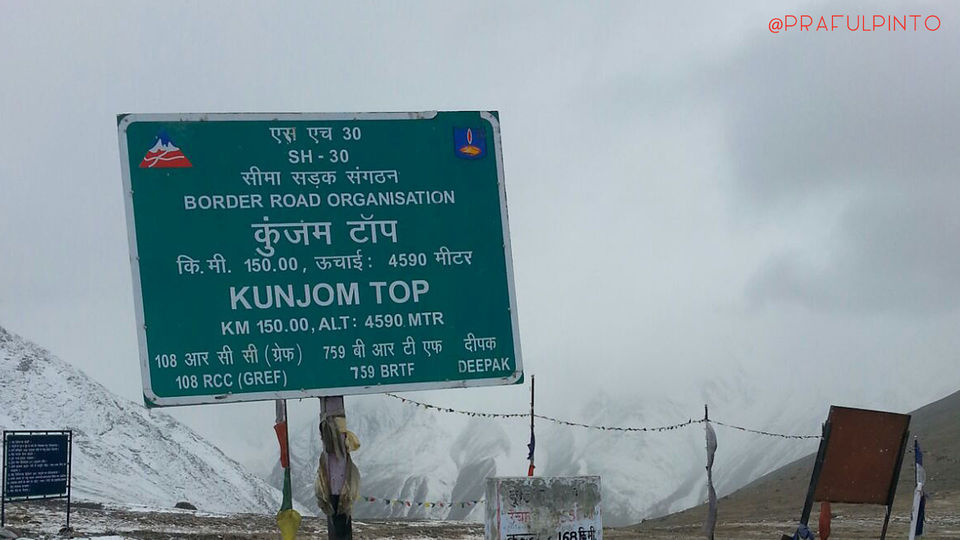 Due to too much cold we couldn't sleep for the night we woke up by 4am we continued moving towards Manali. This is where the entire thrill started; this was the worst and the best place we traveled to. We had great fun in Kunjom top, took some photos, spend some time in the snowfall, it was all great. After passing Kunjom, weather went to worse conditions; this is where we all started holding our breaths. Down the hill we ended up reaching to a point where we couldn't make out where the road was. For a while we thought we came in a wrong way. Due to bad weather, entire area was filled with snow, and our road vanished. We couldn't go back since the way we came also was filled with the snow. Trust me! Everyone got so scared that we all thought this was the last moment of our lives. It was almost 2 hours and we didn't see a single vehicle passing by, and nobody around to ask help, no networks in our phones, no GPS, nothing. In that heavy snowfall our vehicle was filled with snow and we could hardly see what's ahead, still we managed to drive to certain distance and we found an army base, we all got our breath back seeing it and we ran inside the base for help. All the gates and doors were open, we went inside, we saw old bed's and other stuffs used by army but we didn't find a single person, the whole army base was abandoned. We were all shocked seeing that scene and we ran back to our car. We tried to find the road to no good. Honestly I'm telling you, that was the first time everyone in that car prayed to god sincerely to save our lives.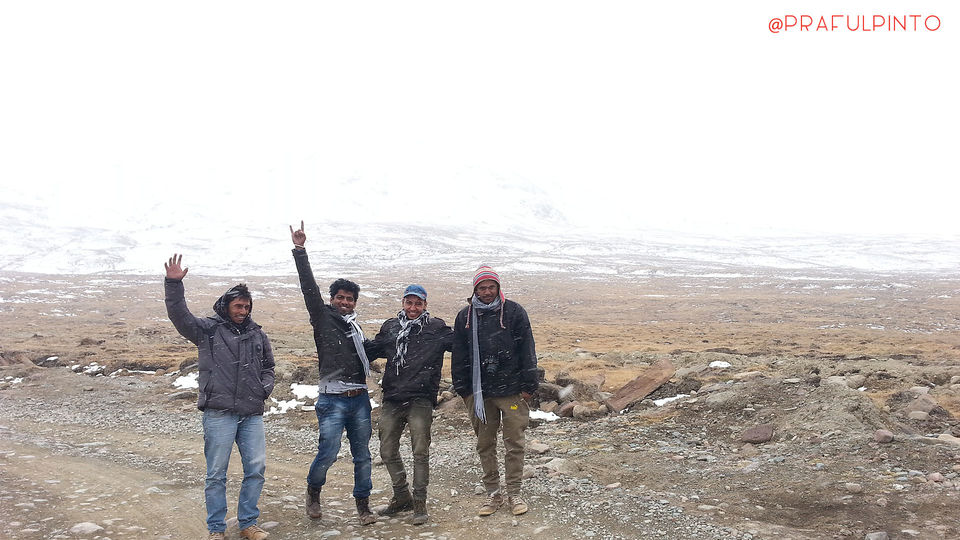 After traveling to certain distance we found a Pickup vehicle coming towards us, we were so happy to see that vehicle. It was our ray of light. It was a Himachal vehicle and there were two guy's inside it. We stopped them asking for help, and they gave us hope going back to civilization. They showed us the root and told us not to stop anywhere in-between due to bad weather. We thanked them and moved further, our vehicle is so small and isn't fit for such roads; we got stuck thrice due to bad road, once we were stuck so badly our vehicle chassis stopped on top of a huge stone and both our front wheels were in the air. We weren't able to move our vehicle, we were stuck for 45 minutes. Then an XUV came behind us they helped us to move the vehicle back by lifting and pushing the car behind, we kept some stones to move our tires on them and we finally moved our vehicle from that place. In this whole trip we found Himalayan people are so helpful, so much friendly and they'll treat you as you are their own brother. We really appreciate their help and care.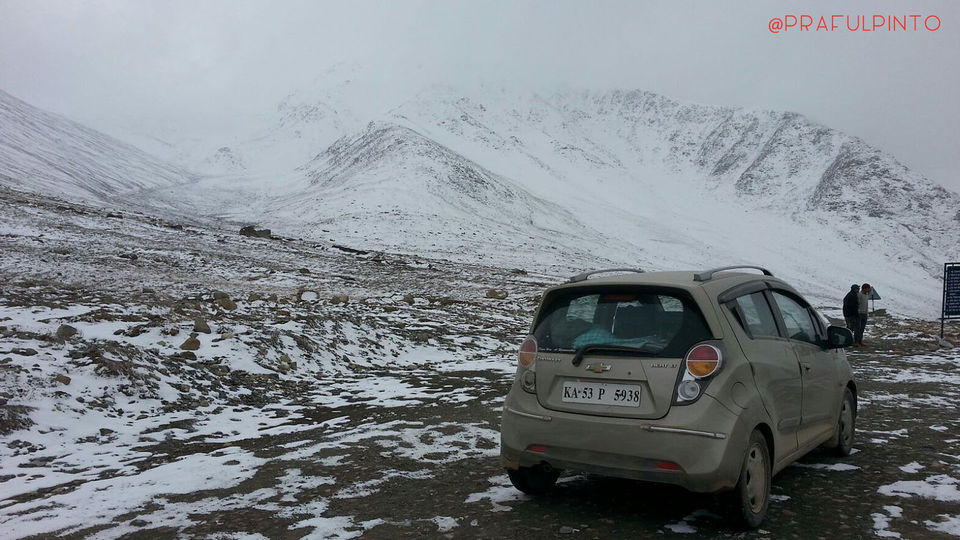 We passed Rothang pass on our way to Manali which is high mountain pass on the eastern Pir Panjal Range of the Himalayas. Many people died due to bad weather trying to cross the pass. We couldn't spend much time there since it was late in the night, so we just had some fun playing in the snow, taking some pictures and we headed towards Manali. It was almost 11 in the night, we finally reached Manali. We stayed at Manali and we took some rest. On the next morning we heard in the news of Himalachal that due to bad weather, Rothang pass has been closed for the next 6 months. At that time we felt like we were the luckiest people to make it to Manali in that root.
We hopped in and around Manali till afternoon. A famous International Dussehra fair was on, in Kullu town, so we traveled to Kullu. On that day we saw 14,000 Women perform record shattering Folk Dance at Kullu. We were so much happy to see it. It was almost 4 in the evening and our friends had to go back to their home town (Rampur) so they took a bus from Kullu. We were still not satisfied playing in the snow so me and my friends hit the road again towards Rothang pass (51 km from Manali). We traveled till Manali but after that police stopped all the tourists not to go further due to bad weather. They were letting people to take walk from that point to certain distance just to play on the snow. So we parked the car there. We wanted to go off-road and trek, so we climbed for about 4 km on those mountains in the snow and it was an awesome experience.We came down to the check post where our car was parked, few of the police men called us and at that time ours was the only car parked over there, one of the policemen was from Karnataka and he asked us "Hey hero, where are you guys from ". We said Bangalore. Then the police men replayed "since I saw your car was from Karnataka and you guys made it till here so I don't want to disappoint you guys", we were waiting to hear that he's letting us go, then he said " We'll let you guys go little more further. Go have fun in the snow and comeback soon". we were so much happy hearing that, in a smiley face we thanked to those police men's and took our car towards Rohtang pass.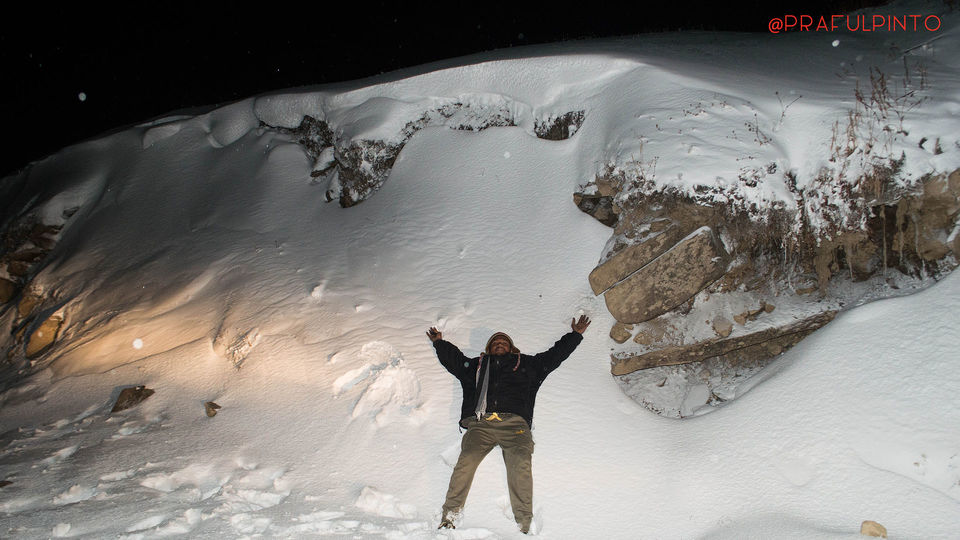 We traveled for 15 km where we found too much of snow and a place for parking our vehicle and play. So we stopped there and had too much fun playing in the snow, making snowman and we took photos of all of it. After playing for an hour it was time to go back so we said bye bye to our snowman and we went back to Manali for the night. Next morning we said our goodbye to Himachal and traveled towards Punjab again.
After 5 days it was our friends wedding. We had great time for a week on a Punjabi wedding, we wished him a very happy married life and we left Punjab to Pune on one stretch for 2 day and 1 night drive. Stayed in Pune for a day and came back to Bangalore.
We were missing so many things after reaching back to Bangalore. Himachal, planning of going to Leh everything but now we made a decision that we are going to Leh again next year by June. This time we would take bikes instead of a car.
After reading our travel story, I want you guys to watch our video again and feel the moment.
Frequent Searches Leading To This Page:-
weekend getaways from bangalore, weekend trip cost from bangalore, weekend holiday tour from bangalore, weekend tour holidays from bangalore, weekend trip from bangalore