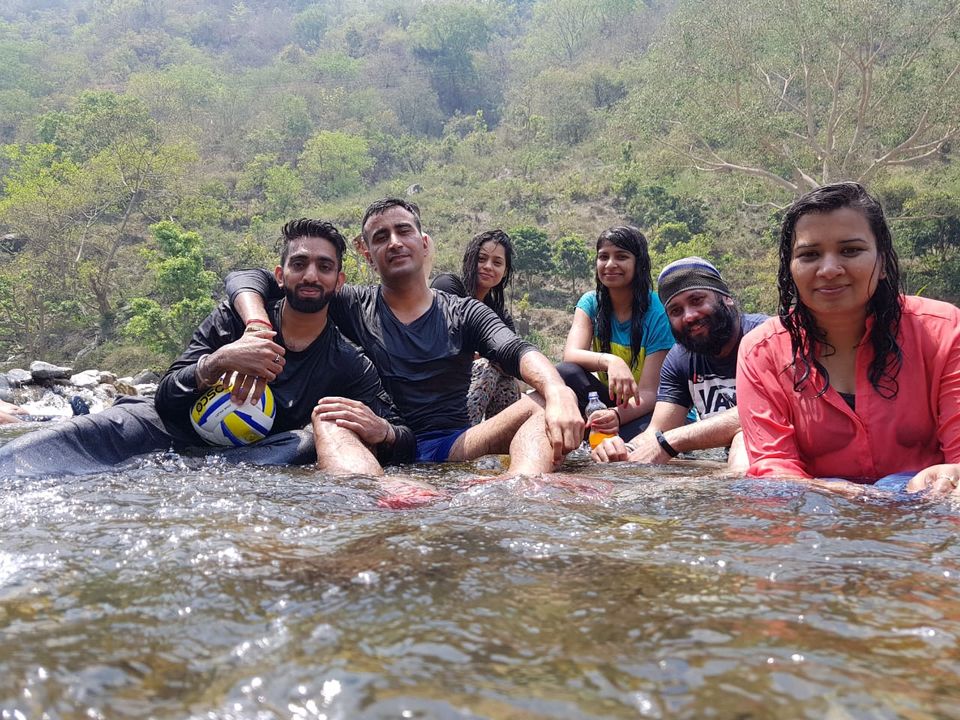 An adventure activities always thrills me and I am ready to do some action. We were bored and tired of boring office life and needed a break. Rishikesh is best place to have some fun and also very near to Delhi. We Travelled with Travel amigos and Prashant is the admin who handled it very well. The resort was pretty good alongside the River , Car and all arrangement till rafting were super.
Travel Amigos : https://www.facebook.com/Travelwidkumar/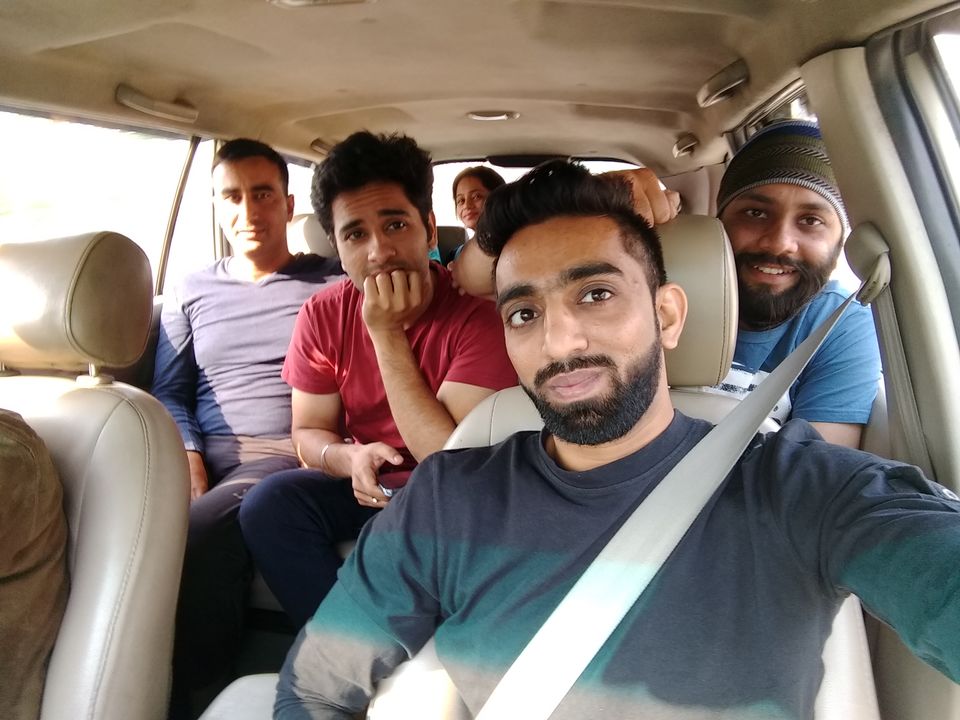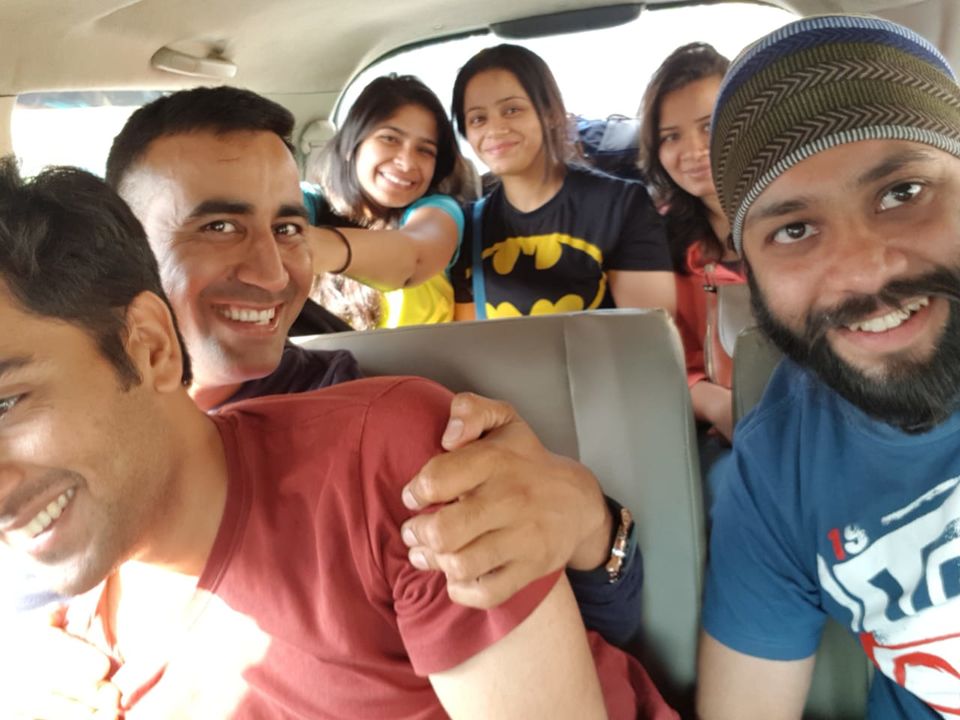 We Started off from Delhi on Friday late Night on Innova which was very comfortable , We slept almost through the whole ride. and opened our eyes in Roorkee around Sunrise. We were 7 people and It is always a fun and exciting to travel in a group of friends.
We Reached our resort around 8 AM which was on Neelkanth Road and was surrounded with beautiful mountains. It was hot through out the journey and there as well but river flowing around the corner was a heaven for us. It was our Playground for the day, We really had fun , As soon as we entered the hotel first things was go inside the river and get wet. Relaxed from Scorching sun Finally.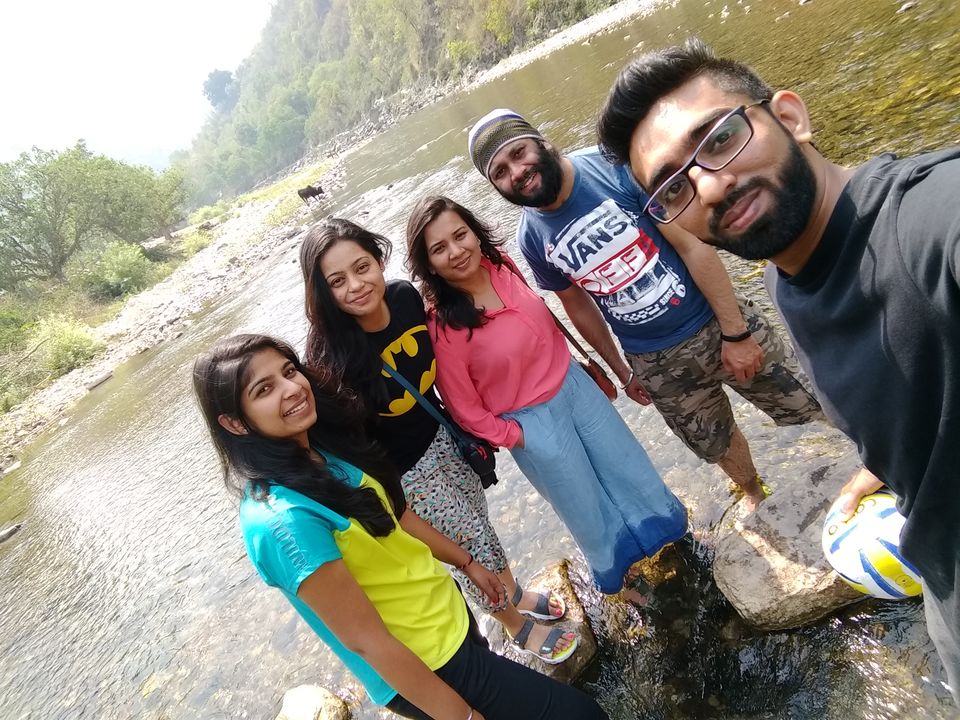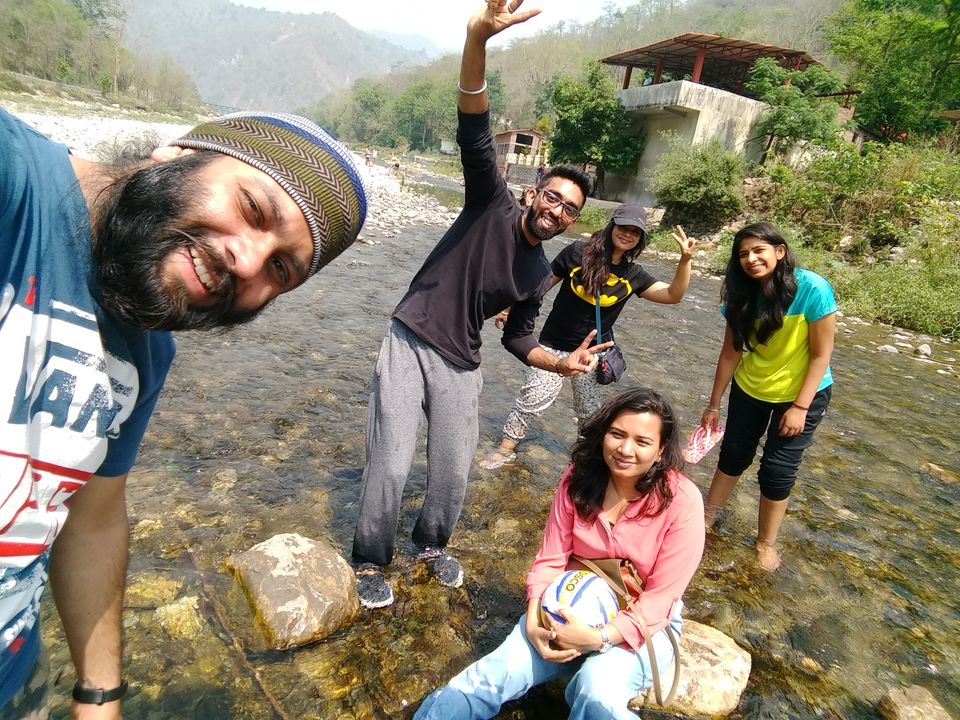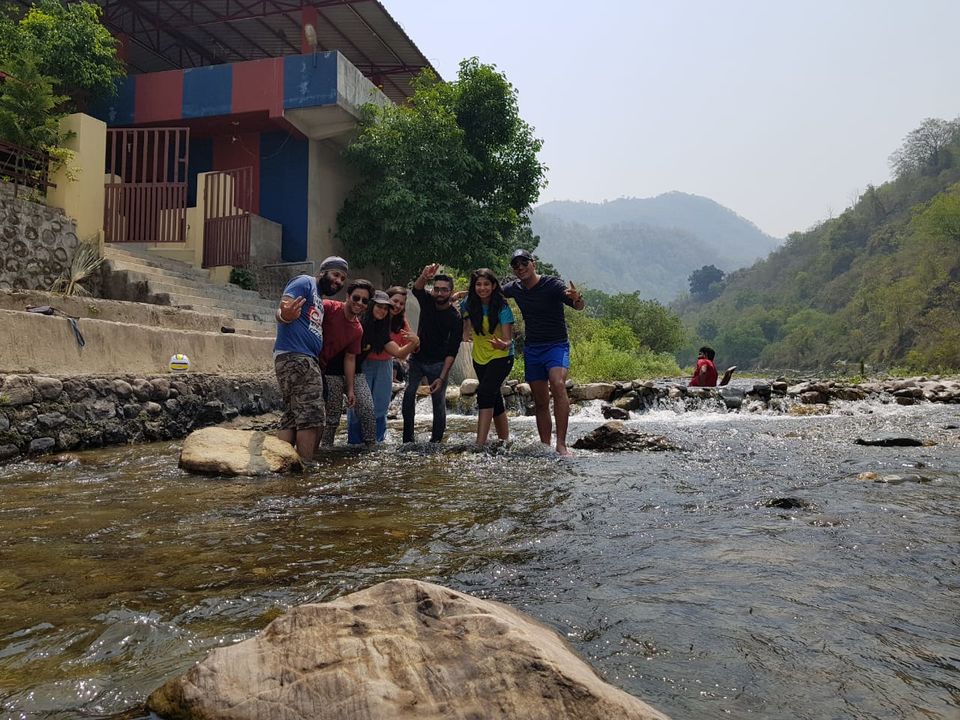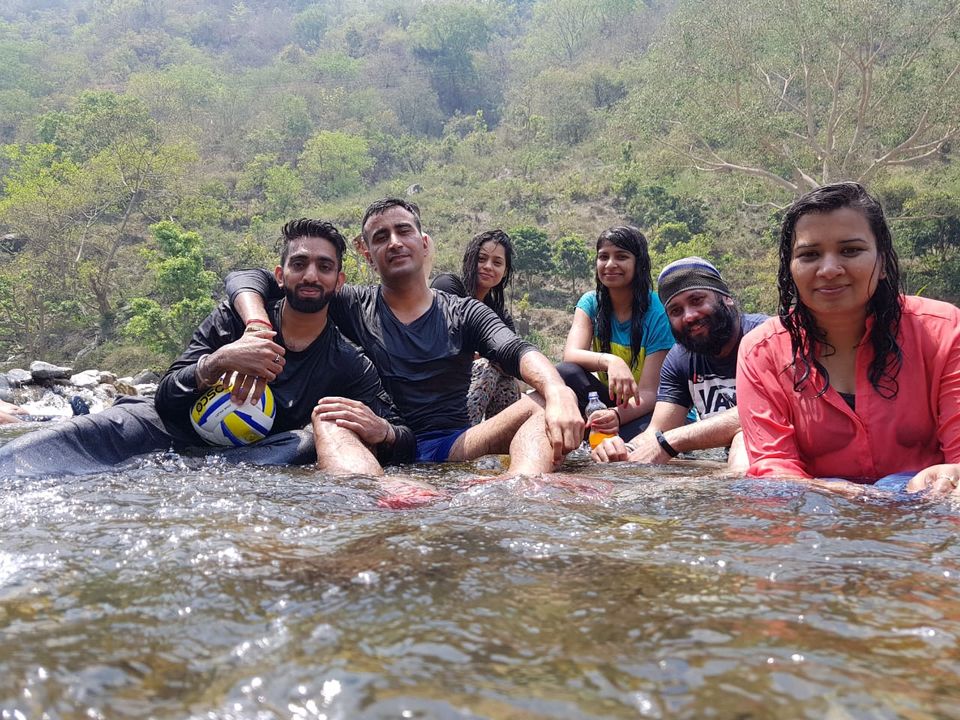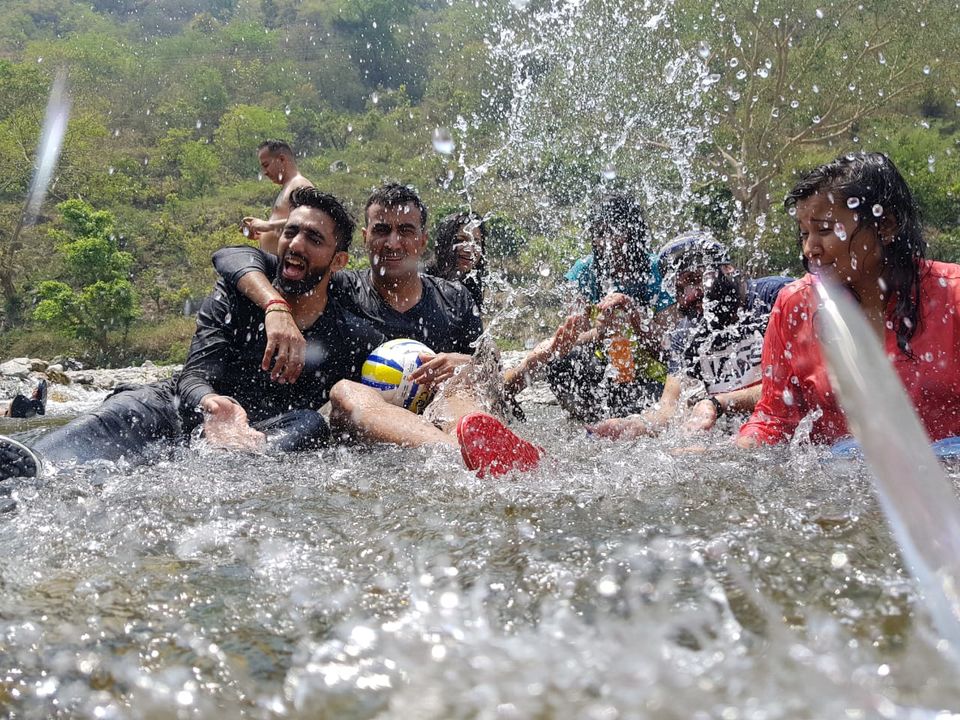 After That , We dressed up and got ready with our tracks suit and dry fit stuff to go for Rafting , It was beautiful day , Very hot and perfect time to dive in Ganga.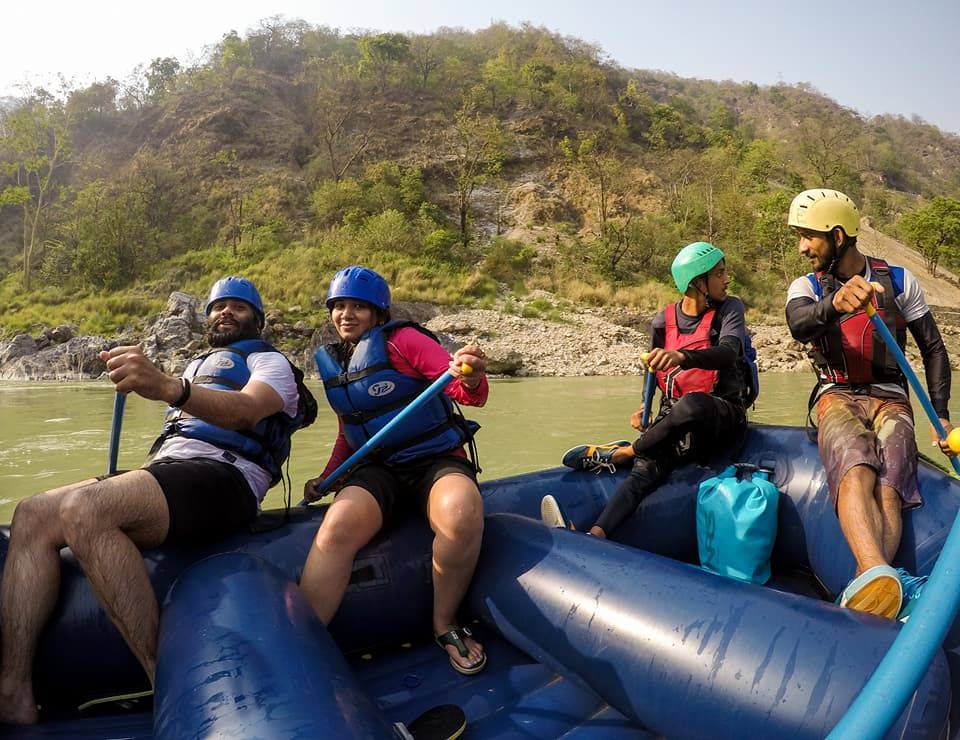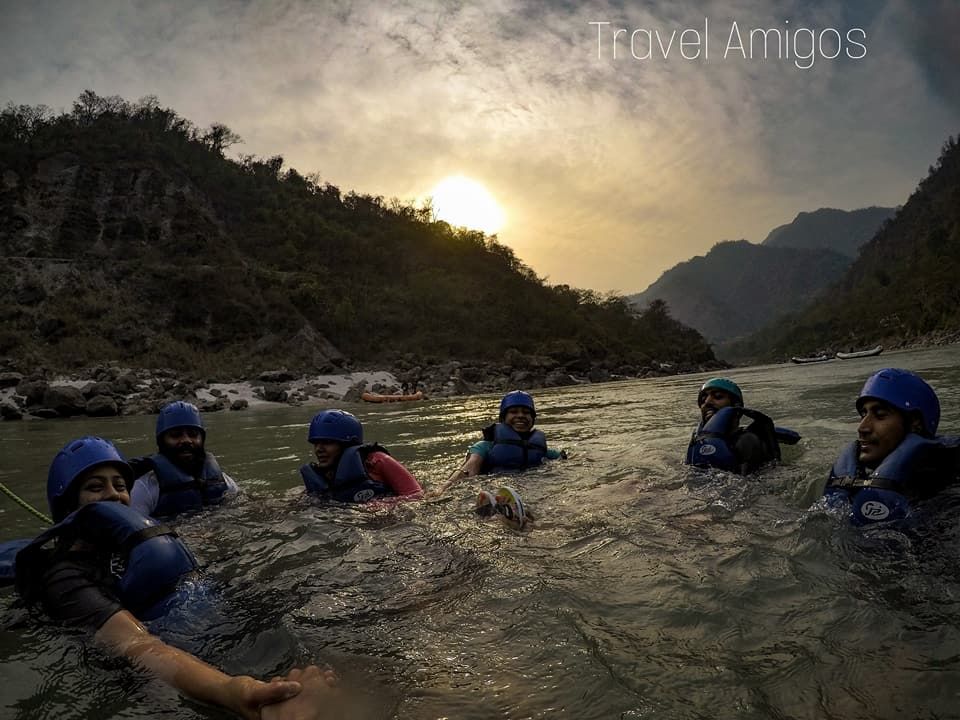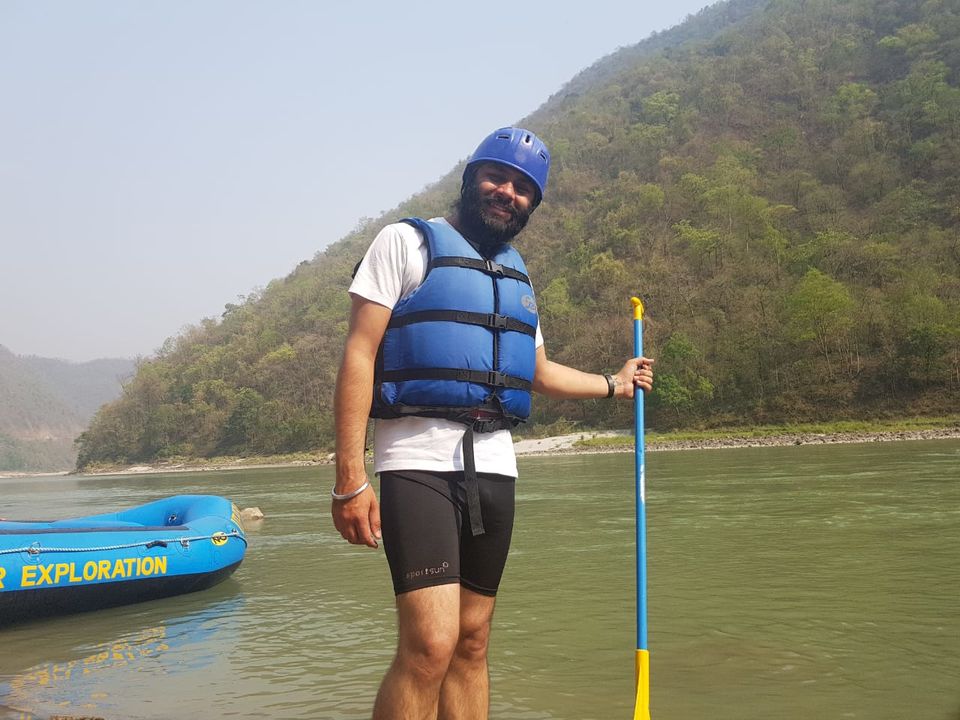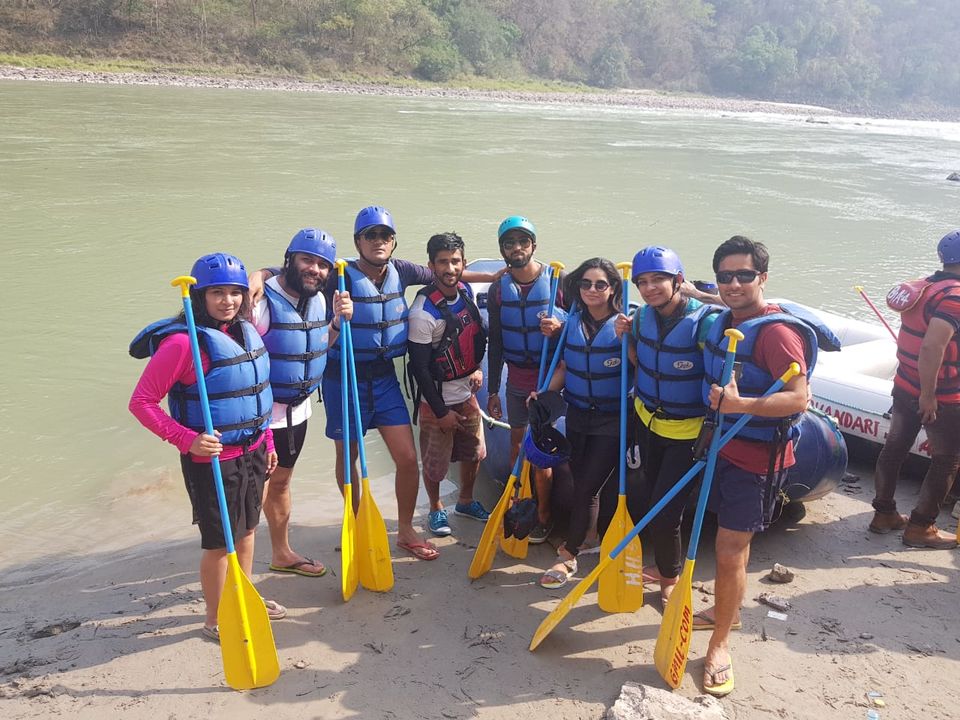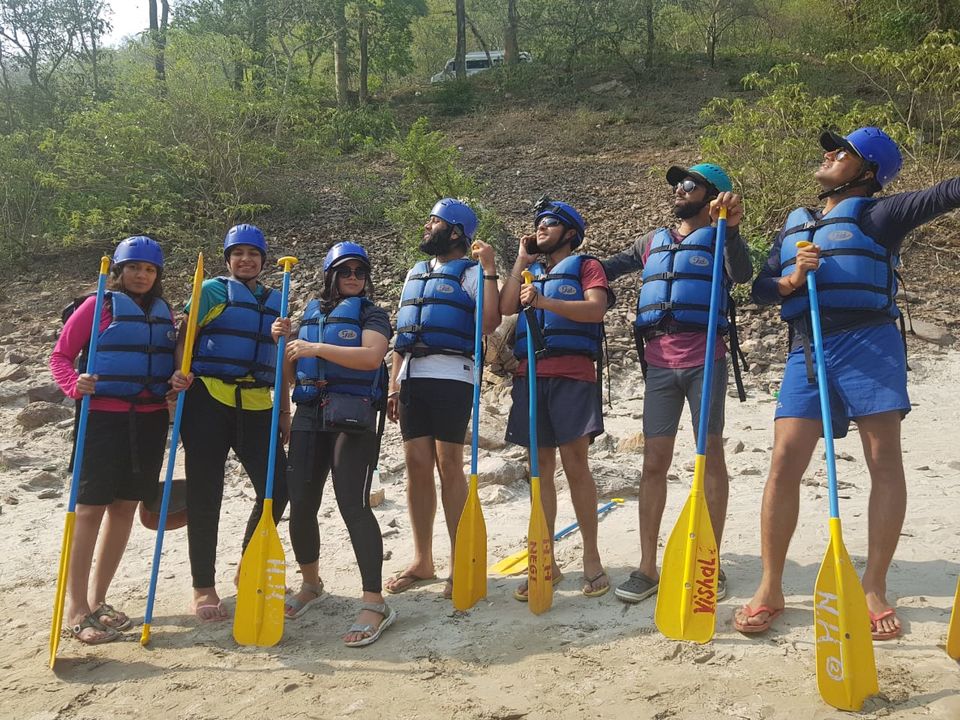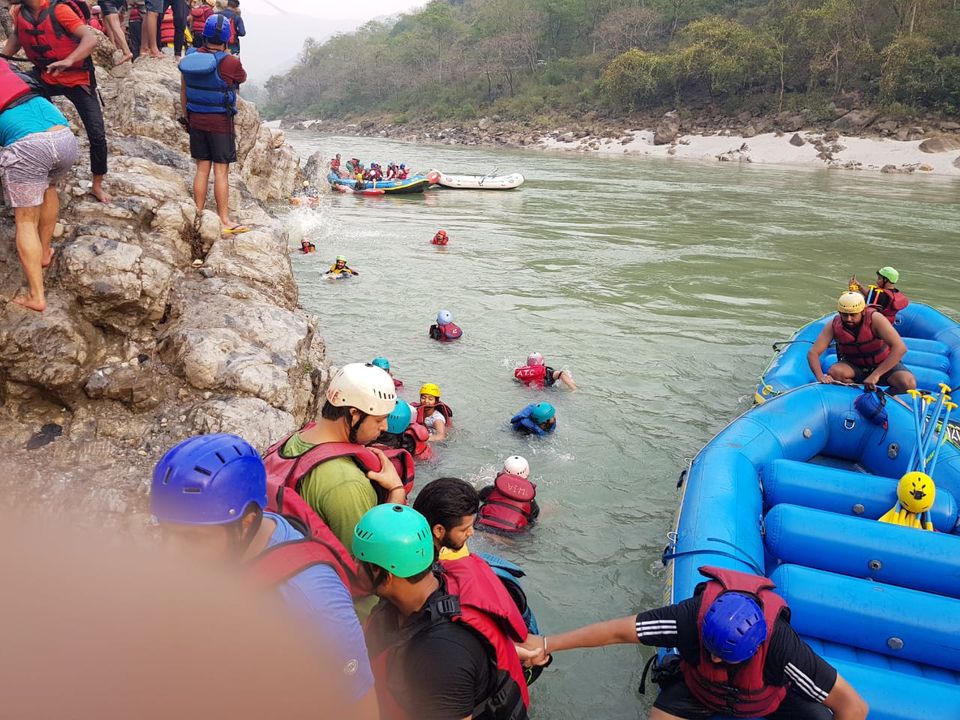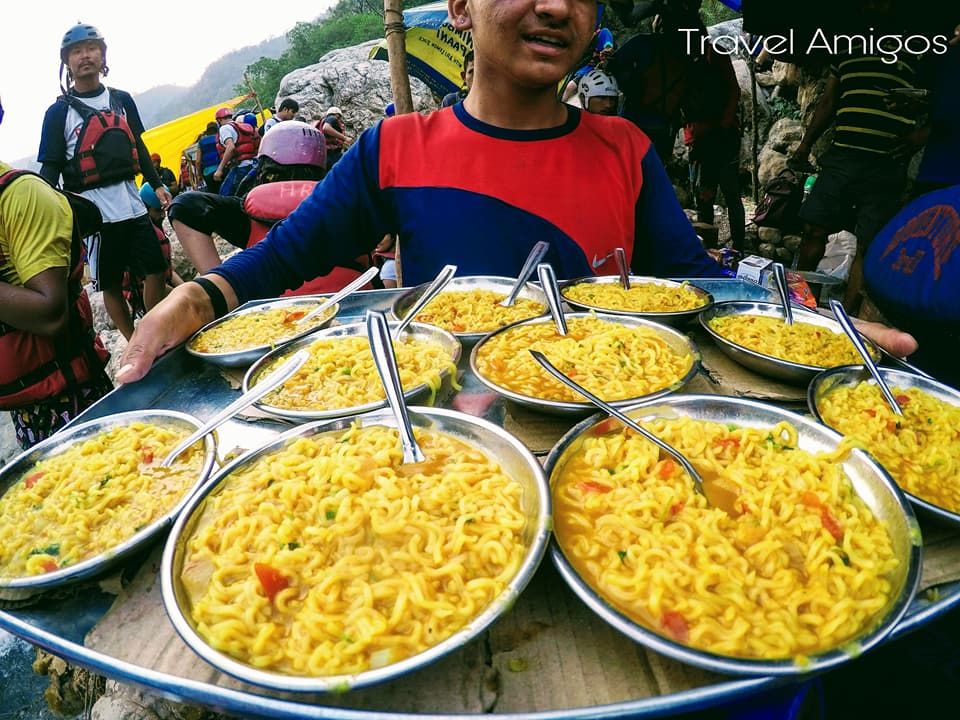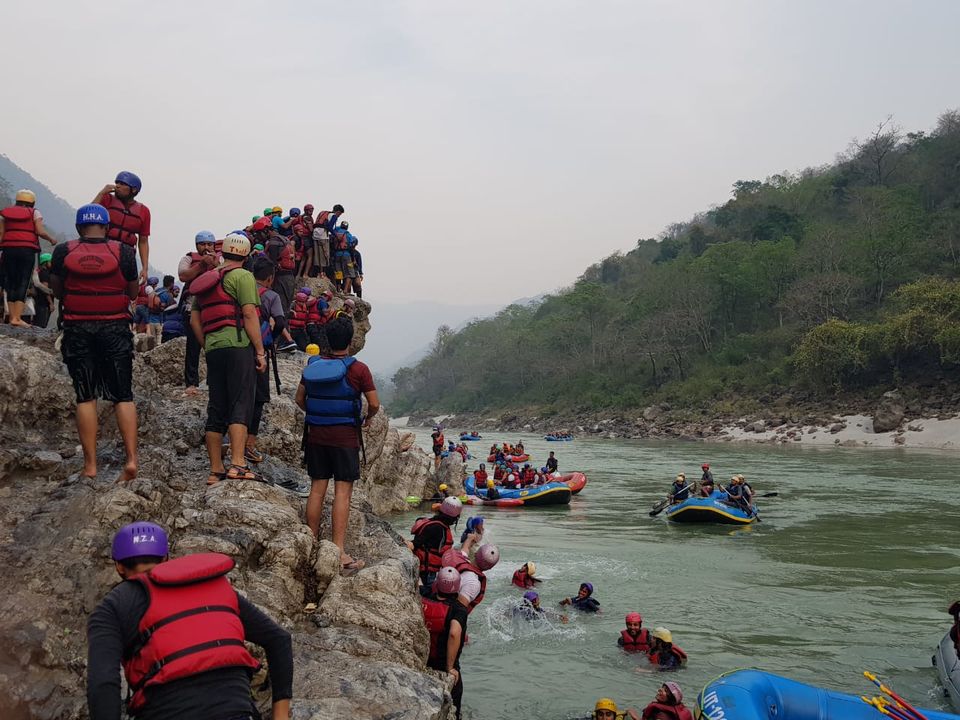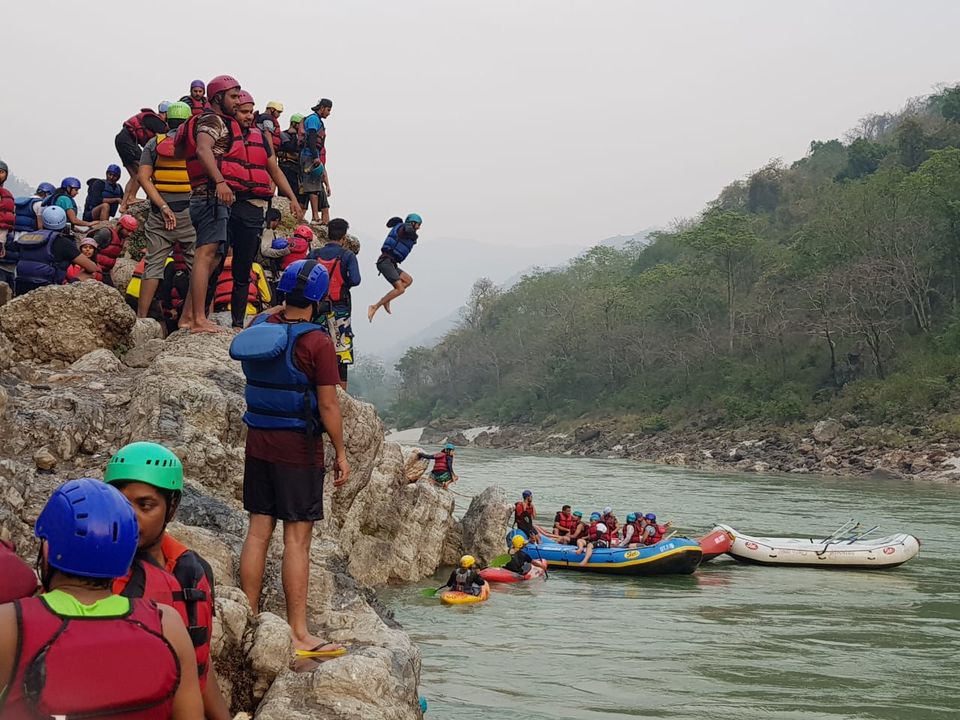 Rafting our Way through the Ganges , Reached the Spot to Have a Cliff Jump which was Thrilling , It loks so Easy at first to see but take courage to jump off from atleast 2 storey high cliff. We did it for sure, After first successful attempt , We tried multiple times.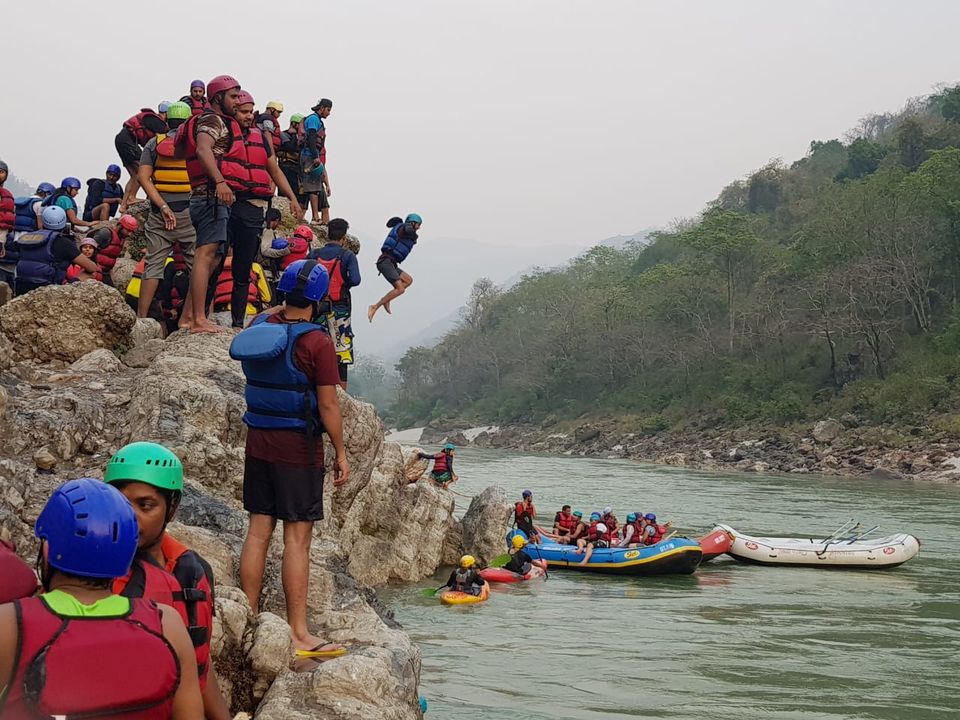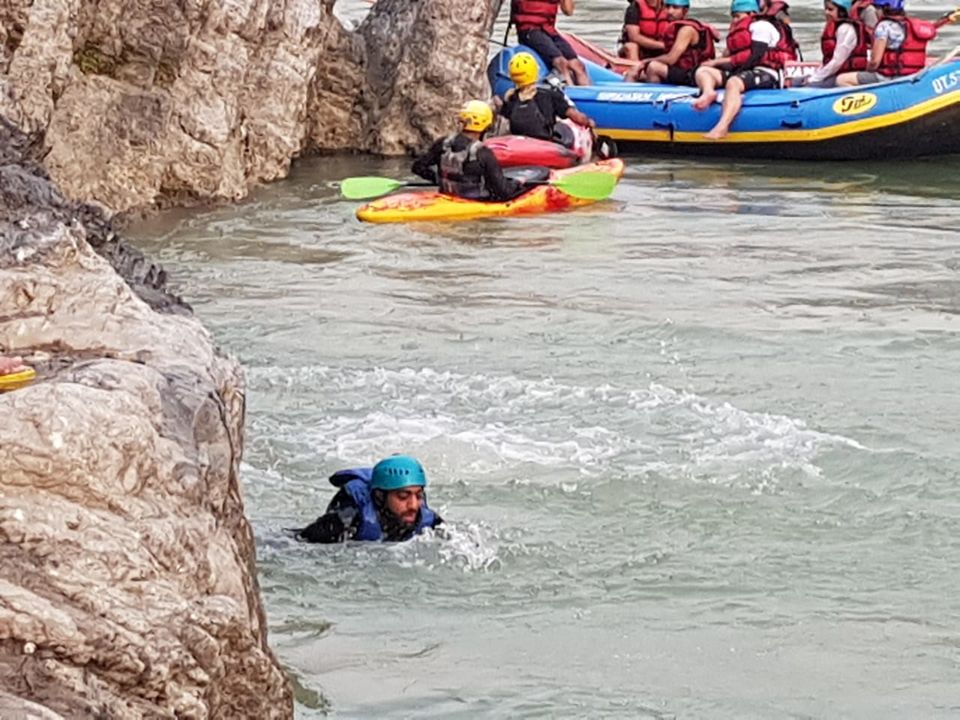 After that , Raft dropped us in the market and we roamed in Market , Had little snacks and fun in the market and then headed back to Resort. We reached our resort around 6 PM , It started getting dark by then , and time was for drinks and party. In the garden everything was setup , Bottles were open and we have quality time spent with friends. They has Special DJ room , and you know what happens when you are 3 pegs down. Dance toh banta hi hai.
After a Good Session we sat around the river again so we are wet again. We didn't wanted to miss a single chance to enjoy. Sat there for almost 2 hours along the river side with drinks , fun and chitchat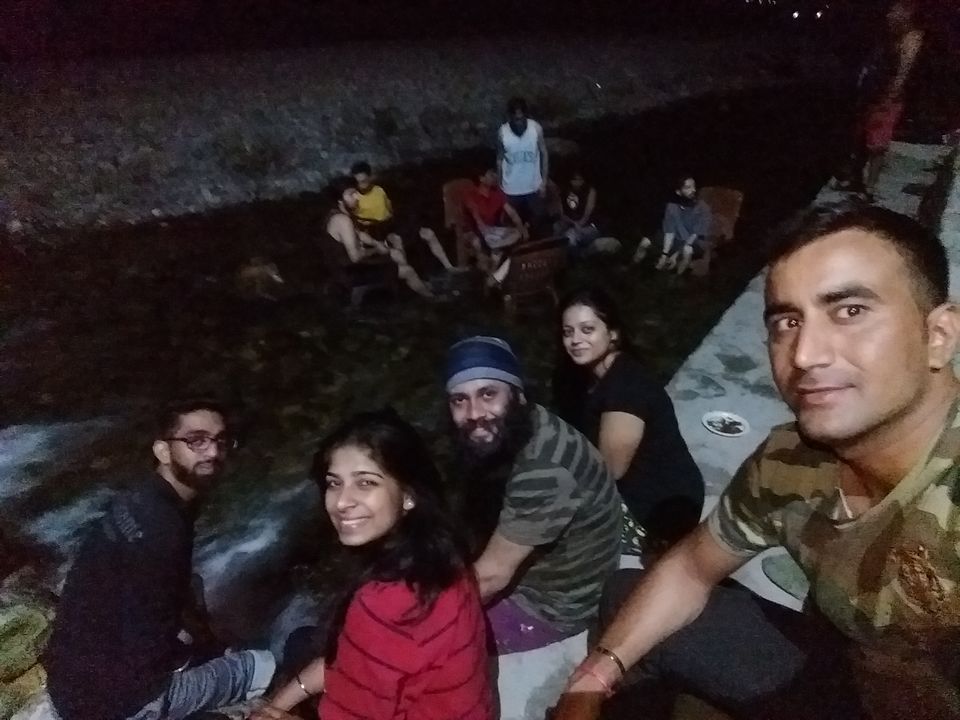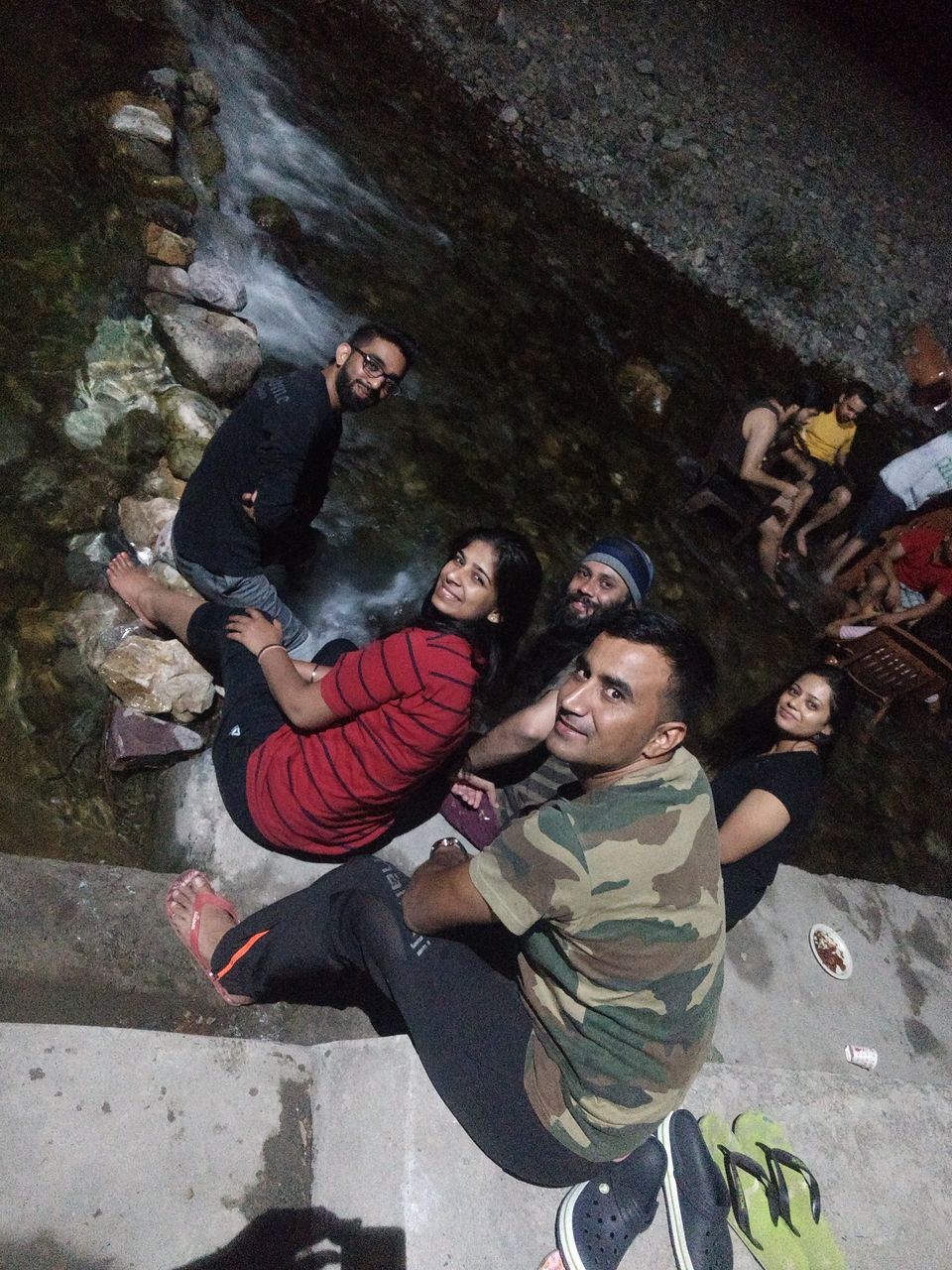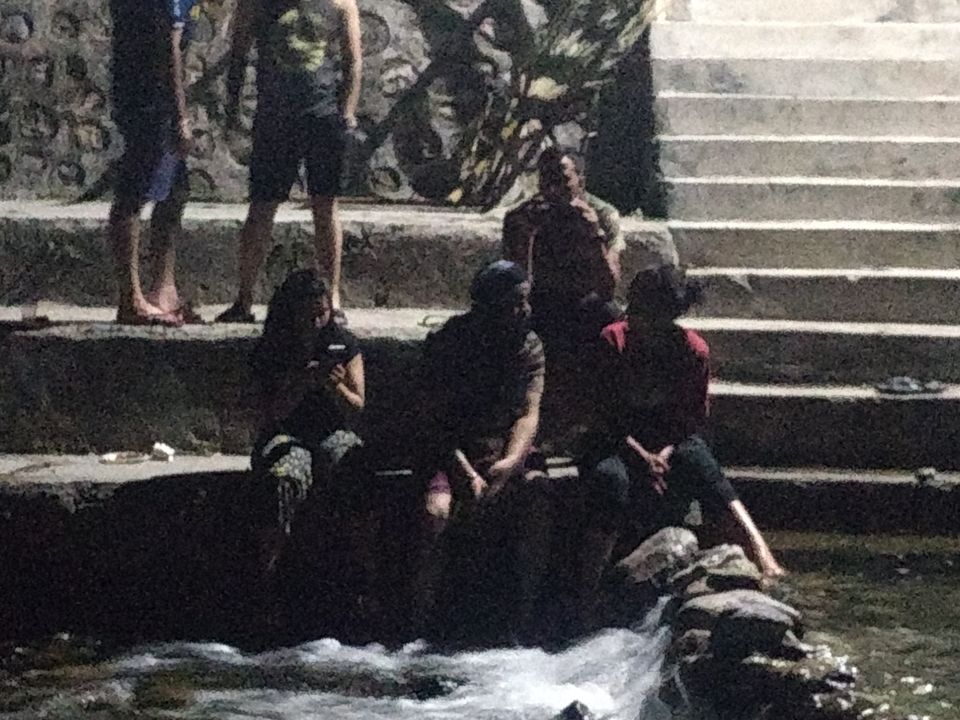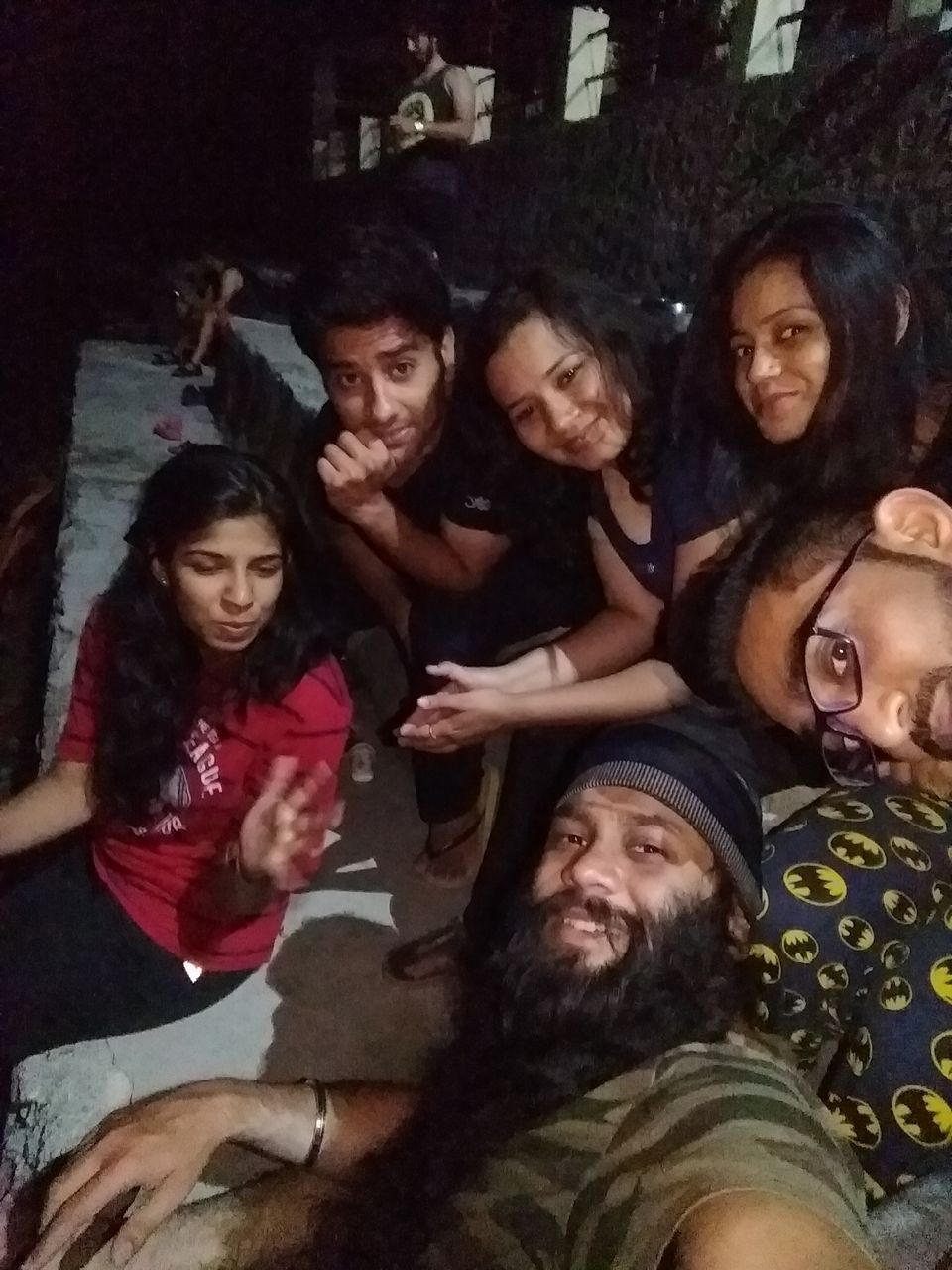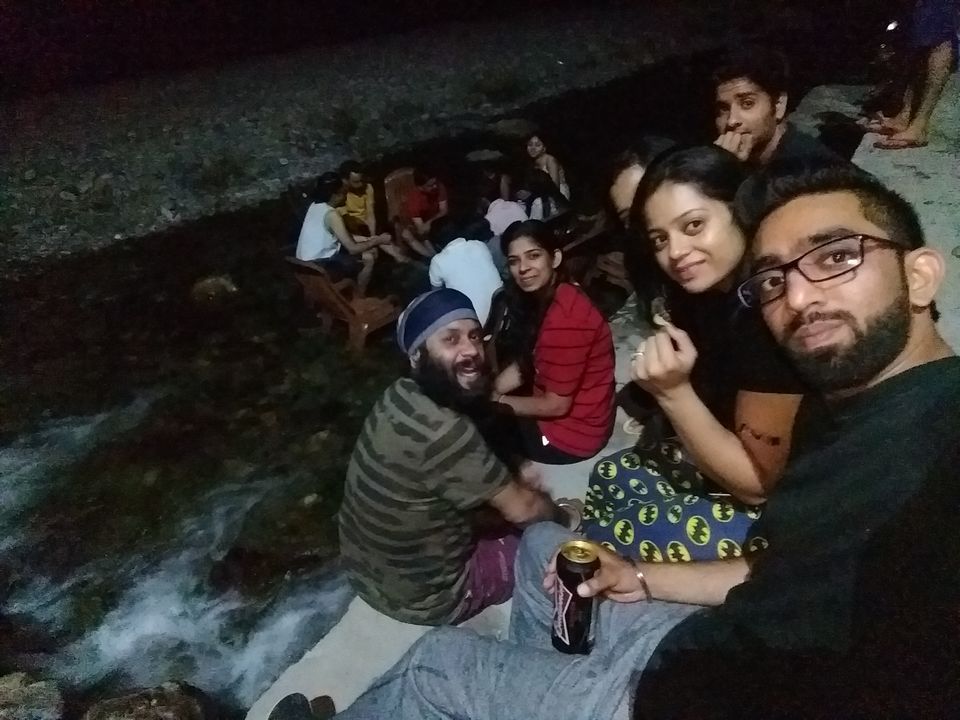 After that , With no senses , we went to sleep, Next day was dedicated to Photography , We wanted to do Bungy Jumping but slots were full , We clicked some good pictures and then headed back to delhi. ON the way we stopped at the Neer Waterfall and had a relaxing bath over there, There is a msall trek to reach up there which takes around half an horu . It was very crowed because it was sunday and was not that clean eaither so I along with my friend only took a small bath there.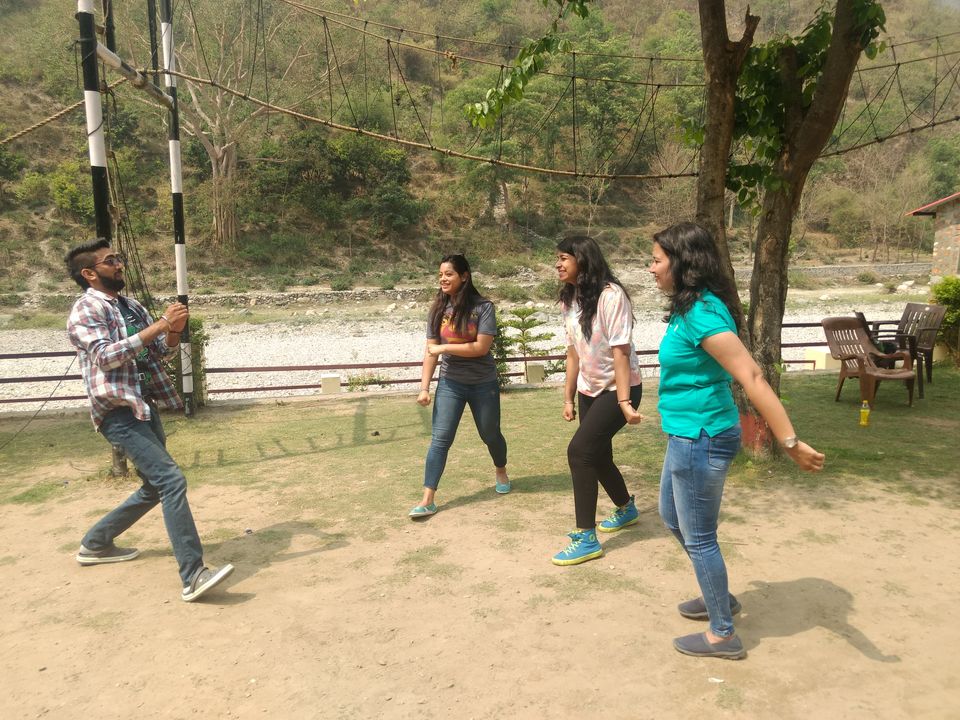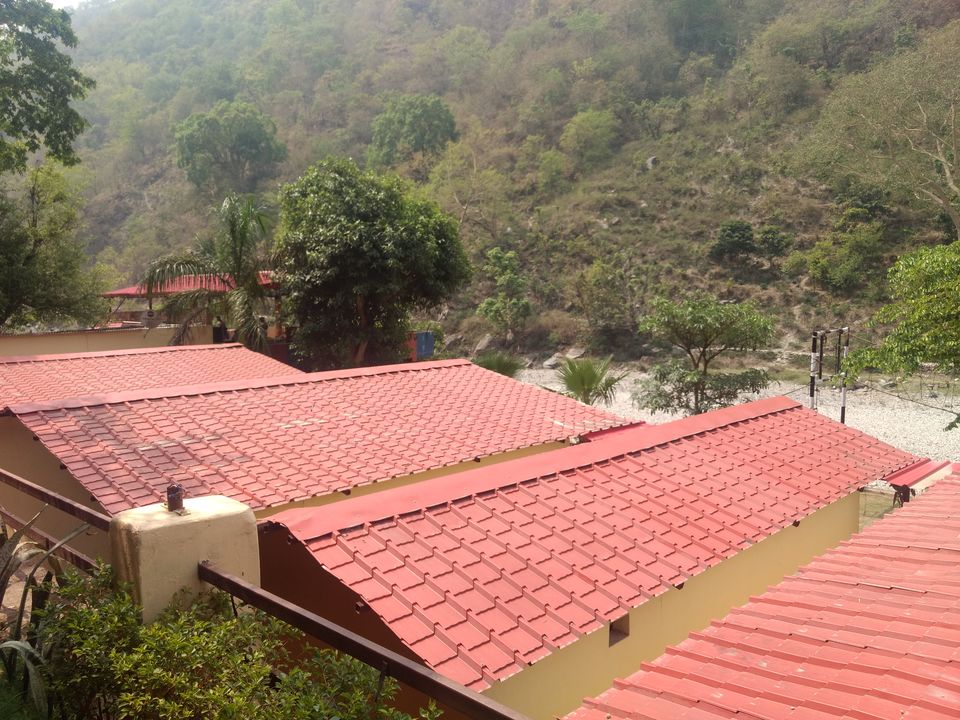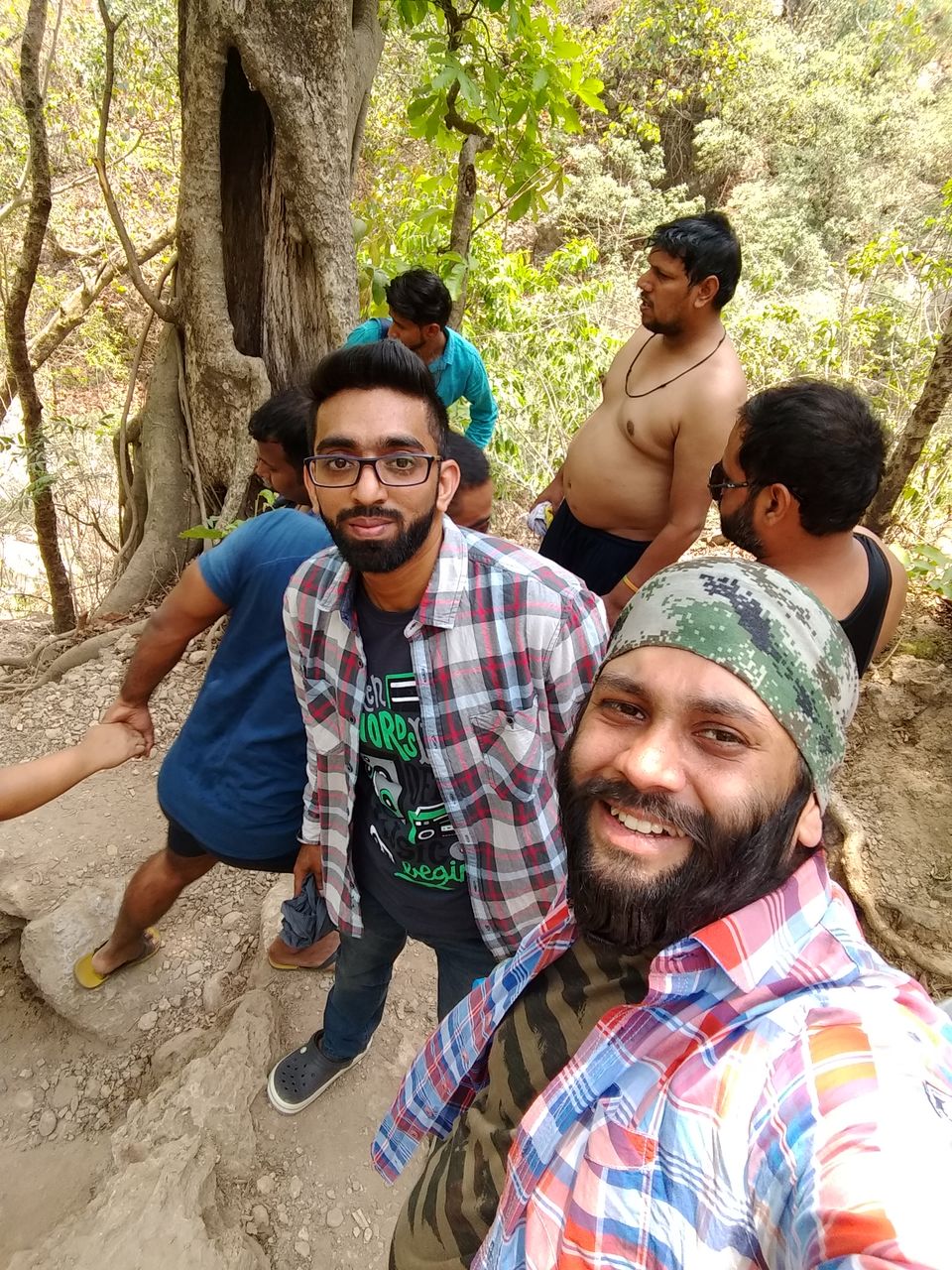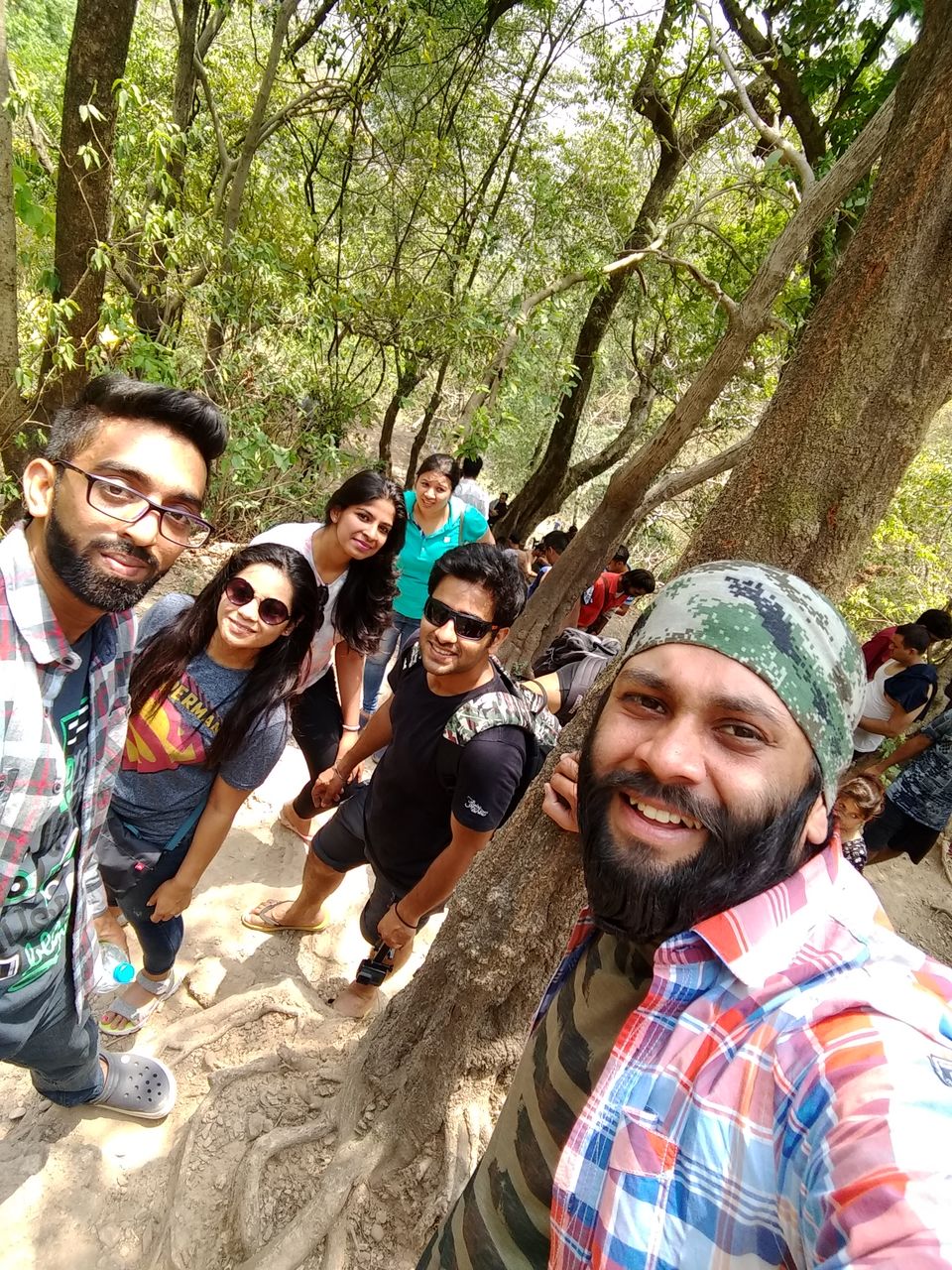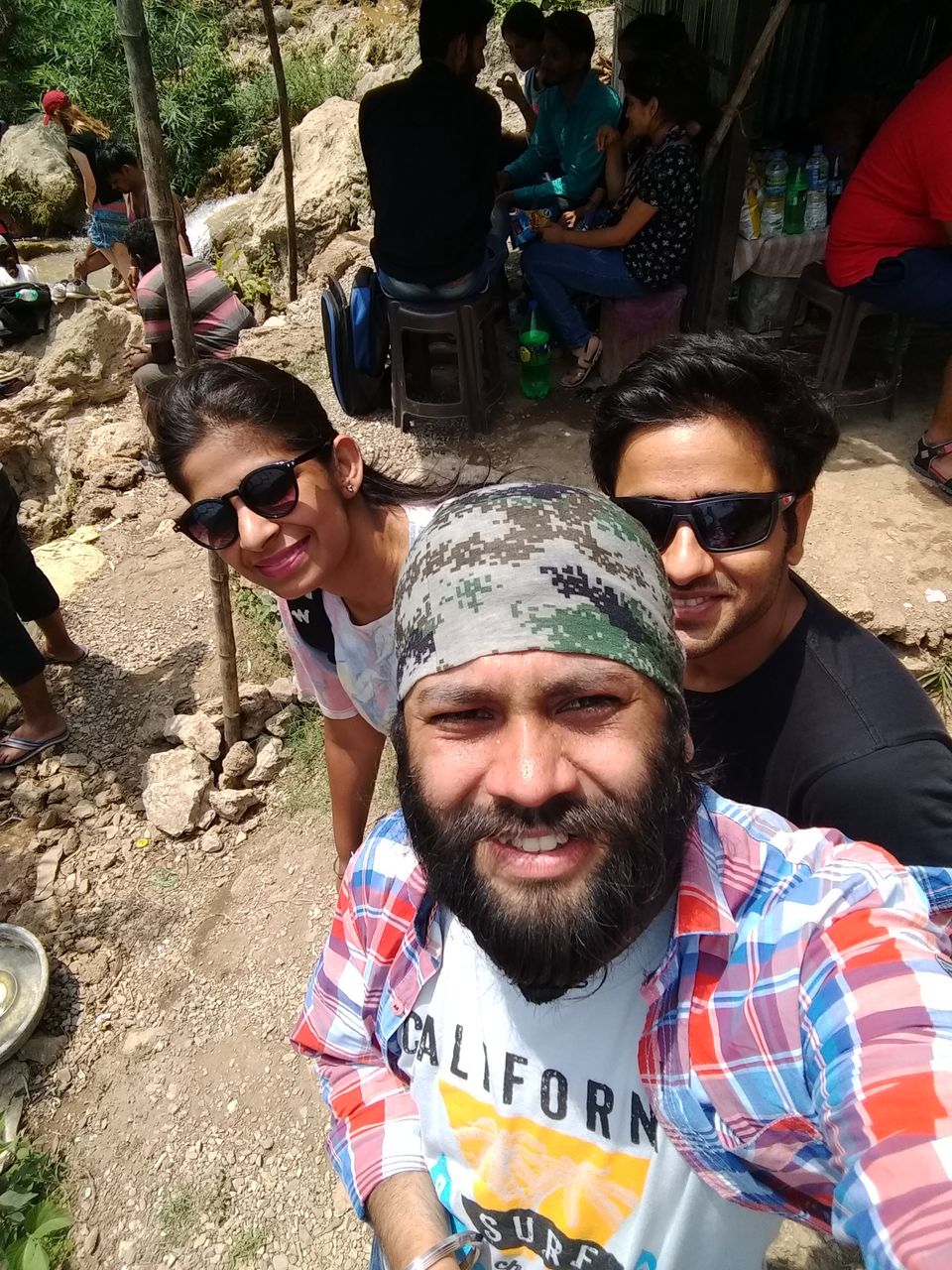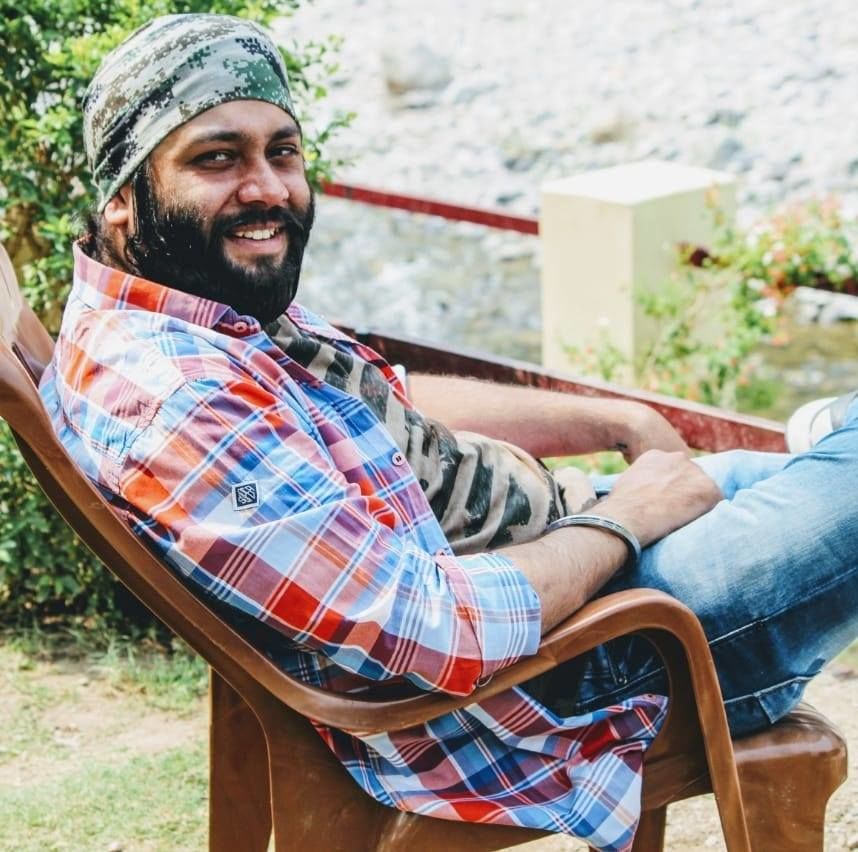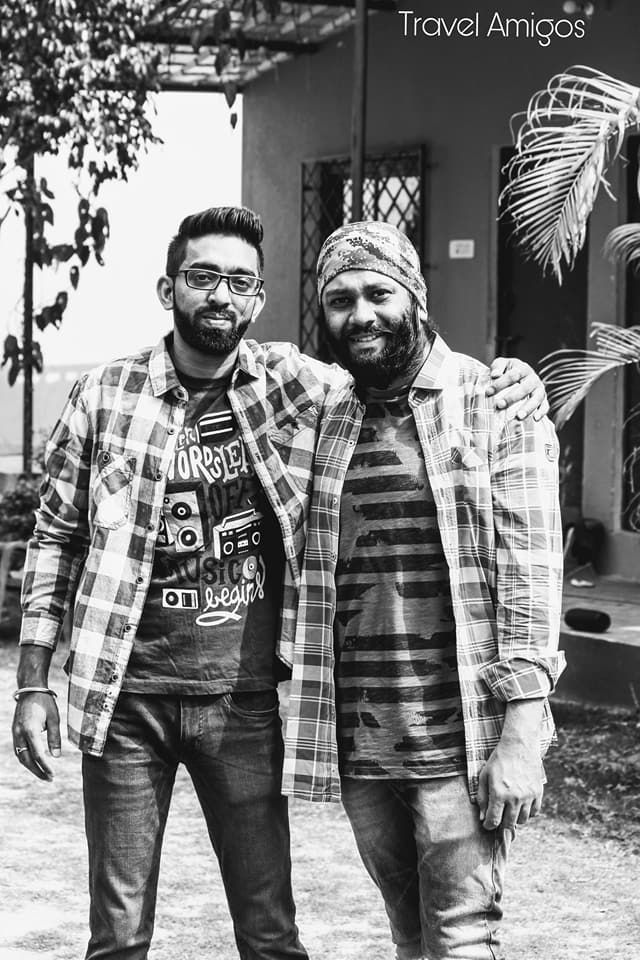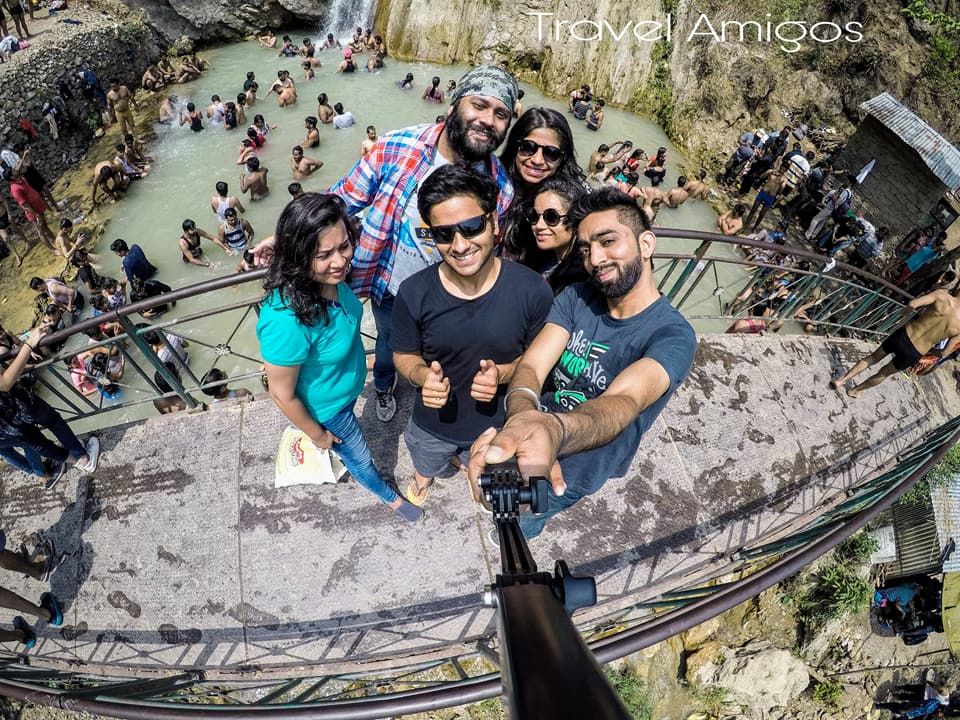 FInally and Sadly , We came back to delhi after fun filled weekend and reach home by night.