The Himalayas are majestic. They command respect and attention at every turn. For this very reason, trips to the Himalayas are not just an escape, but life lessons in themselves. So this summer, don't just opt for a leisure trip, but head to Spiti Valley for the most epic journey of your life. Spiti is a cold desert and one of the most enchanting places in India.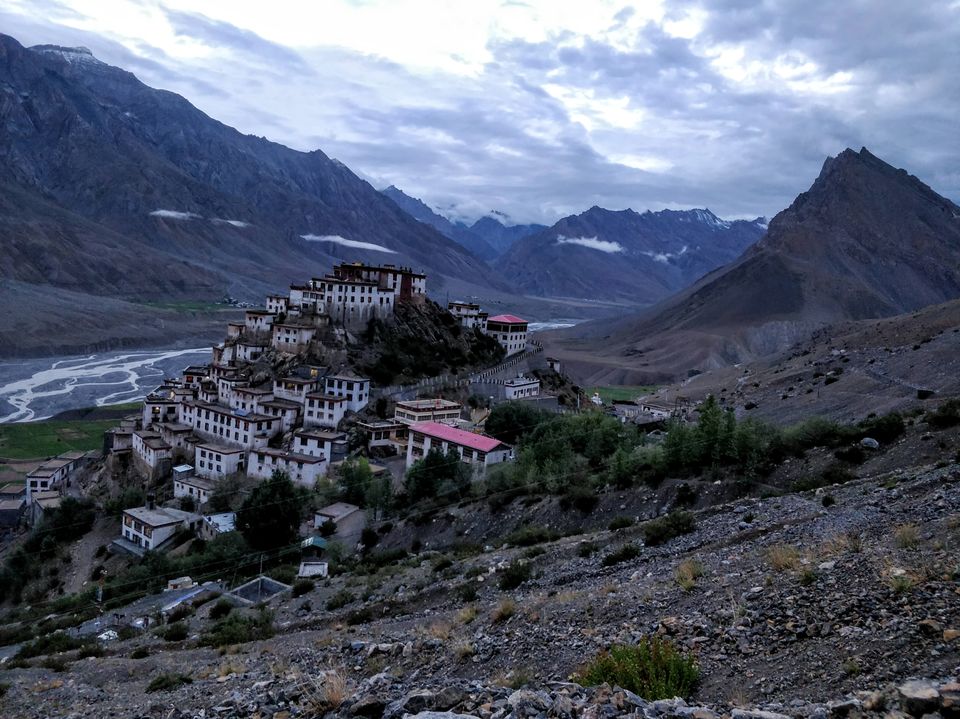 Spiti's dry, rugged and arid terrain makes for a challenging road trip where mesmerising views make up for every minute spent behind the wheel.
Preparing for the adventure
Before you take on this herculean task, it is important that you thoroughly prepare to take on this challenge. The terrains of Spiti are unforgiving, so if you don't have an experience of driving on mountains, it is best if you hire a driver who does. Next, give your ride for servicing before you leave for the trip because you'll want it to run at its optimum efficiency. One can never be too careful while heading out for such journeys, so it is advisable that you get new tyres that are strong and durable. A favourite among adventurers these days are the Apollo Apterra Tyres that you must check out.

Apterra tyres are built specifically for rugged terrains and off-roading. The tyres' high-level durability, optimised grip and capability of absorbing shock make it the perfect pick for a road trip to Spiti. Apollo Apterra Tyres will offer you a smooth drive, allowing you to have a comfortable journey.

Once you're ready, here's an itinerary that you can follow.
Day 1: Shimla - Reckong Peo
Total Distance: 228 km
Time Taken: 7-8 hours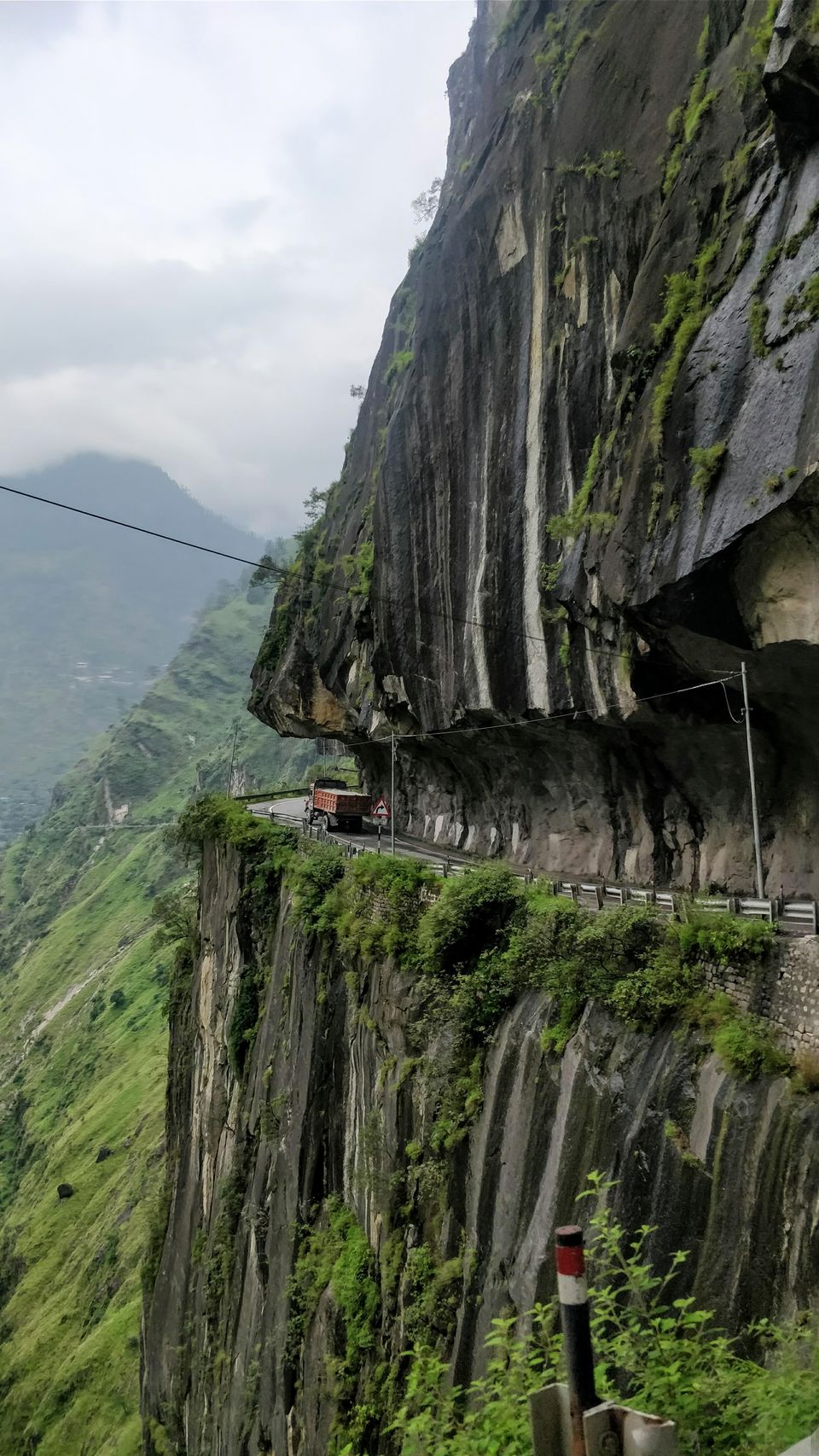 This road trip begins from Shimla, the queen of the hills. It starts off on a gorgeous note as you cross the dense mountains of Shimla lined with tall deodar and pine trees. As you make your way through serpentine roads, the chilly breeze will play with your hair and the forest's fresh fragrance will rejuvenate you. From Narkanda, River Sutlej will entice you with its teal blue waters at every turn.
After this, the terrain will go through a massive transformation. You will soon begin spotting roads that are narrow, have no fencing and meander underneath tunnel-like mountains. The greenery on the other side will serve as a contrast to the rawness of the roads. Challenging bends and twists will present themselves at every turn, adding a zing to your trip.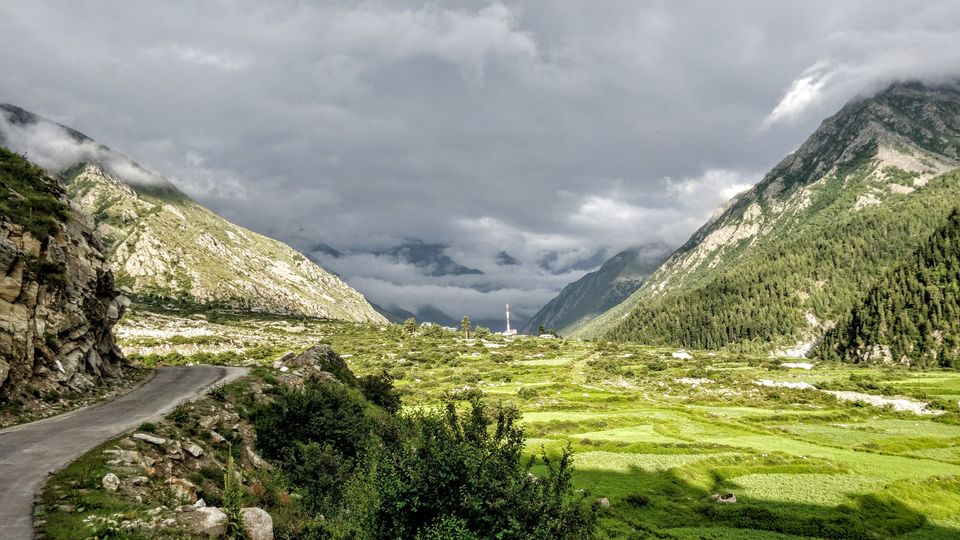 Finally, near Reckong Peo, you will be driving under the aegis of Kinner Kailash range. You will be at a whopping height of 7,513 ft. here.
Where to stay: The Alpine Nest
Day 2: Reckong Peo - Suicide Point - Kaza
Total Distance: 217 km
Time Taken: 10-11 hours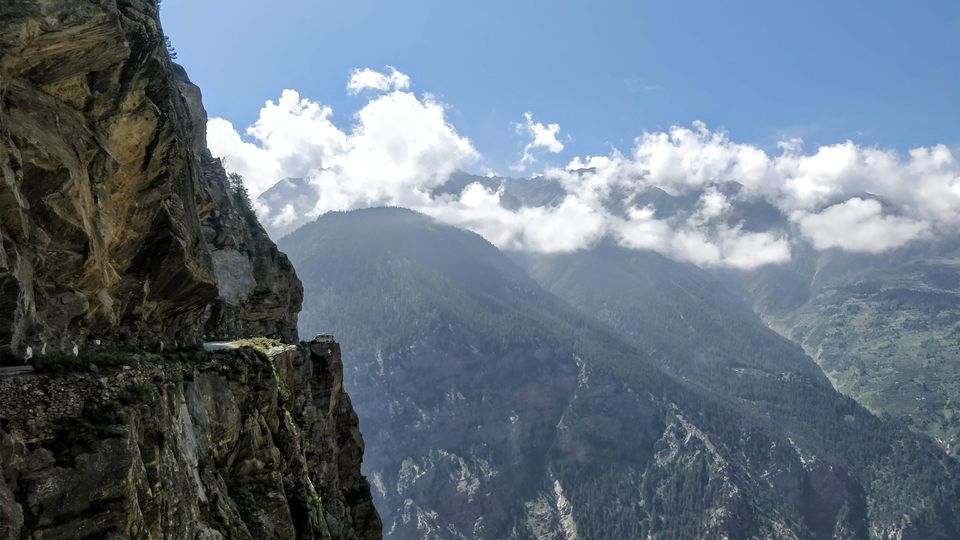 After resting for the night, the next day you head to Spiti's district capital, Kaza. But before that, you'll drive to Kinnaur's most iconic spot. The famed Suicide Point, located in Rogi Village, a few km away from Kalpa is one destination that will truly test your driving skills.
The roads to Suicide Point are terribly narrow and end with massive drops. Here's when your Apollo Apterra Tyres will assist you with its quick steering response and excellent vehicle control. You will be driving through a beautiful route, with snow-clad mountains looming over one side, but keep your eyes fixed on the road!

Get ready to be baffled by the point's hypnotic landscape.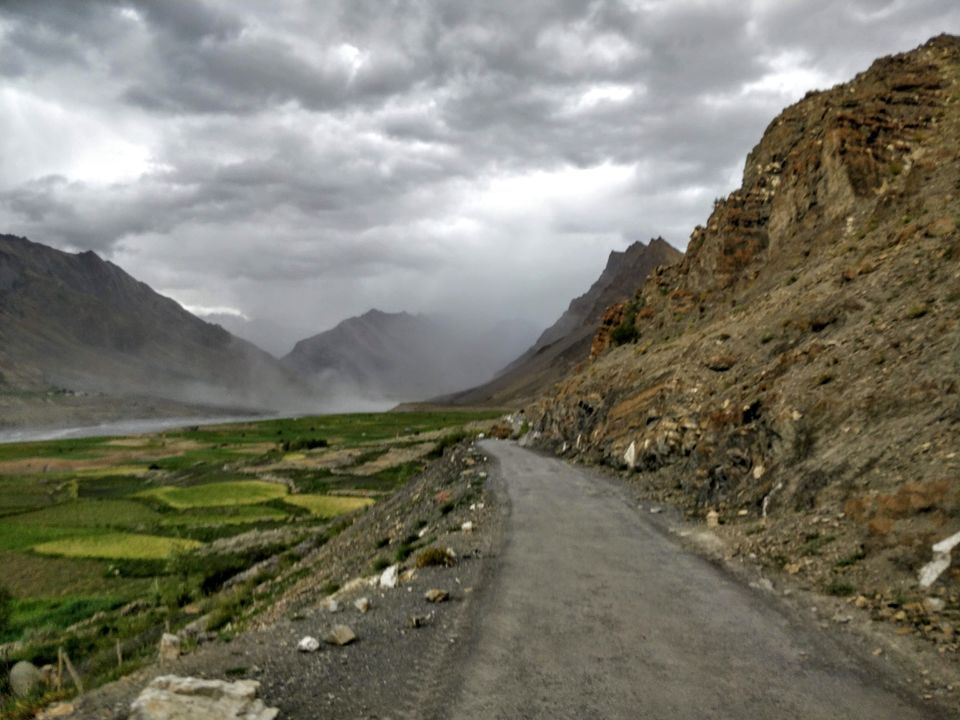 Next, you begin your road trip towards Kaza, located at 12,470 ft.. Today, you'll be travelling through Kinnaur, entering Spiti Valley and heading straight to Kaza. The route from here onward will be starkly different from what you have seen till now. The landscape will get more dramatic, you will be surrounded with imposing and dry mountains. You will notice that the vegetation becomes scantier as you go up, and watch Sutlej change into Spiti River.
The biggest challenge today will be the long duration that you will be travelling for. An eleven hour journey could get hard on you and your tyres, but Apollo Apterra Tyres are sure to surpise you with their long-lasting durability and comfort. The tyres' unique design will ensure that there's no wear and tear, making your road trip smooth and easy.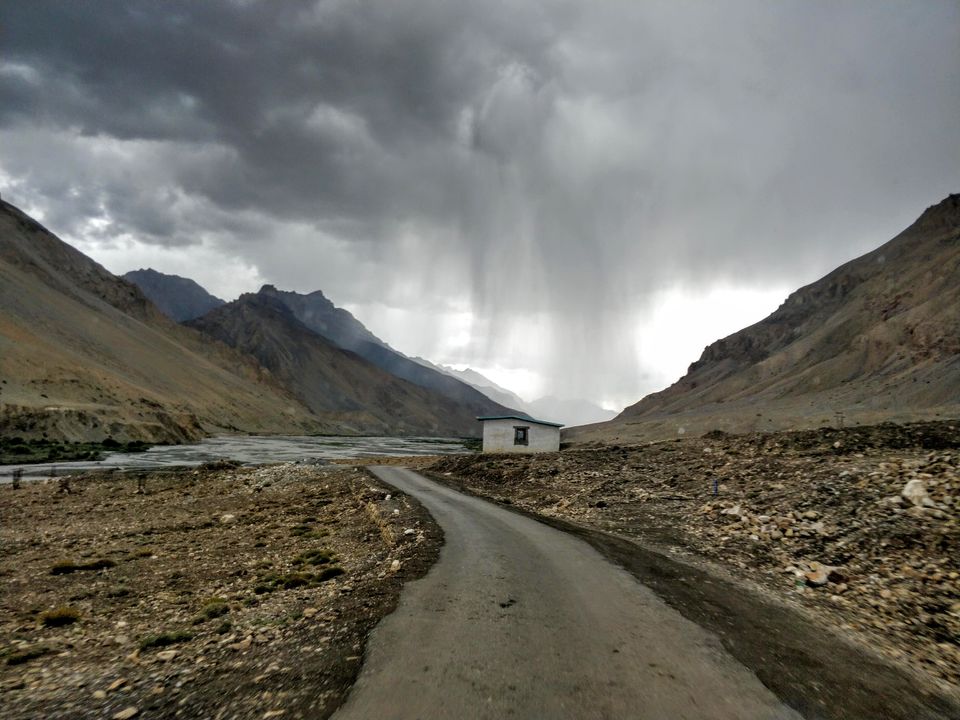 You will also cross several bridges decorated with auspicious Tibetan prayer flags. So there's no doubt that you will have a safe and happy journey. You might also spot tiny chortens, stacked rocks or Spitian houses at different turns. These signifiers will keep reminding you that you're far away from familiarity. And yet, you will feel like you've come home.
At some points, you'll be driving on cliffs and the other times, on flat, straight, butter-smooth roads of the valley. You will be shocked at how wonderful roads are this high up in the mountains. Don't forget to create the perfect playlist because this trip is going to be one that you cannot forget.
Where to stay: Zostel, Kaza.
Day 3: Kaza - Kee - Kibber - Langza - Komic -Hikkim - Kaza
Total Distance: 36 km
Time Taken: 2 hours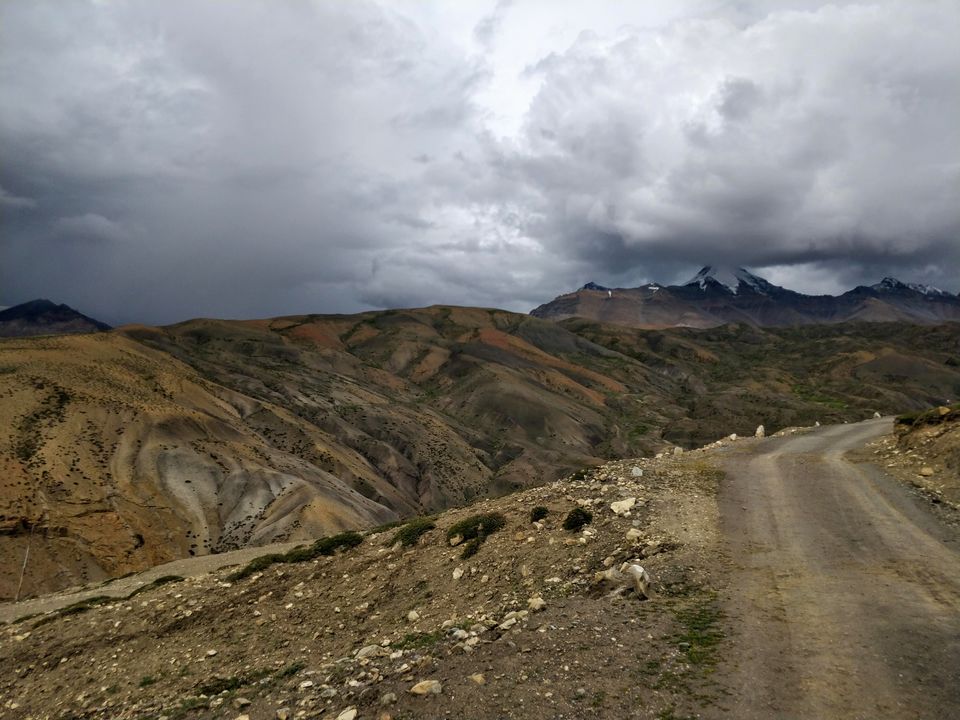 Today you take a driving tour of all the villages that lend Spiti its charm. Starting from Kaza, visit Kee Monastery, the largest monastery of the region. Kee is also the most Instagrammed spot of Spiti Valley, so take out your camera for a perfect shot of the monastery. Next, you visit Kibber, Hikkim, home to the highest post office (at 14,440 ft.), Langza, the fossil village and Komic, the highest motorable village in the world (at 18,000 ft.). Return to Kaza by evening.
Day 4: Kaza – Chandratal – Manali
Total Distance: 230 km
Time Taken: 12+ hours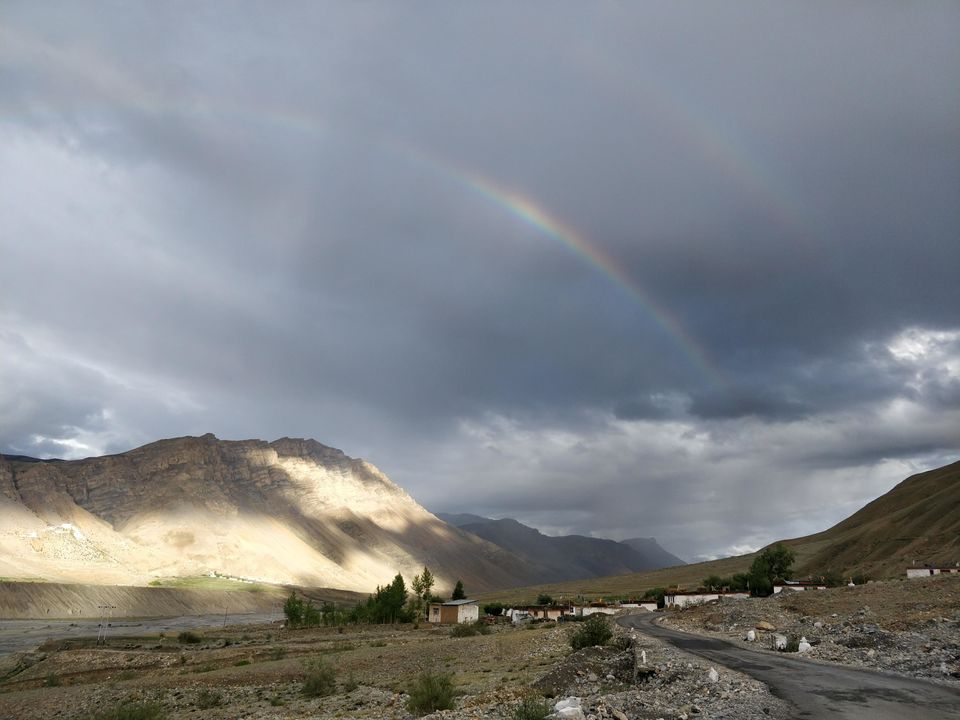 Today is the last day of your epic road trip and probably, also the most challenging of all. The road from Kaza to Chandratal is pristine as if a dream. You'll see a variety of stunning landscapes and you will realise that you don't want to go back home. Reach Chandratal (14,000 ft.) and enjoy the beauty of this high-altitude lake.
If you cruised on these roads, you will feel like you're off-roading from Chandratal – Manali. These roads are extremely challenging, and at stretches, feel non-existent. Get ready for a back-breaking journey that will truly test the adventurer in you. You will even come across obstacles such as landslides and roads that are washed away by streams and rivers. However, if your vehicle is running on Apollo Apterra Tyres, its improved safety on wet and off-roads will transform this torturous journey into a fun roller-coaster ride – thrilling, but smooth.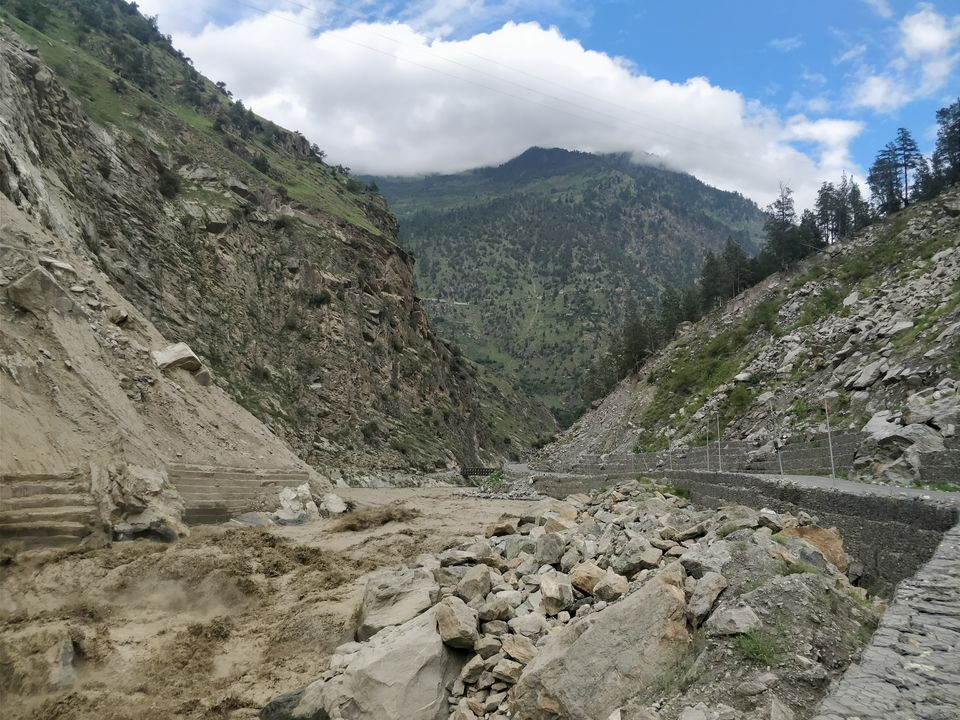 You will cross Rohtang Pass (13,050 ft.) and finally enter Manali. Congratulations! You've completed one of the most challenging Himalayan circuits.
Where to stay: The Hosteller, Manali.
Tag your friend you would like to take this road trip with! Have stories from your trip to Spiti? Share them on Tripoto by creating a blog here.
In association with Apollo Tyres.
All pictures have been clicked by the author and cannot be reproduced without her permission.