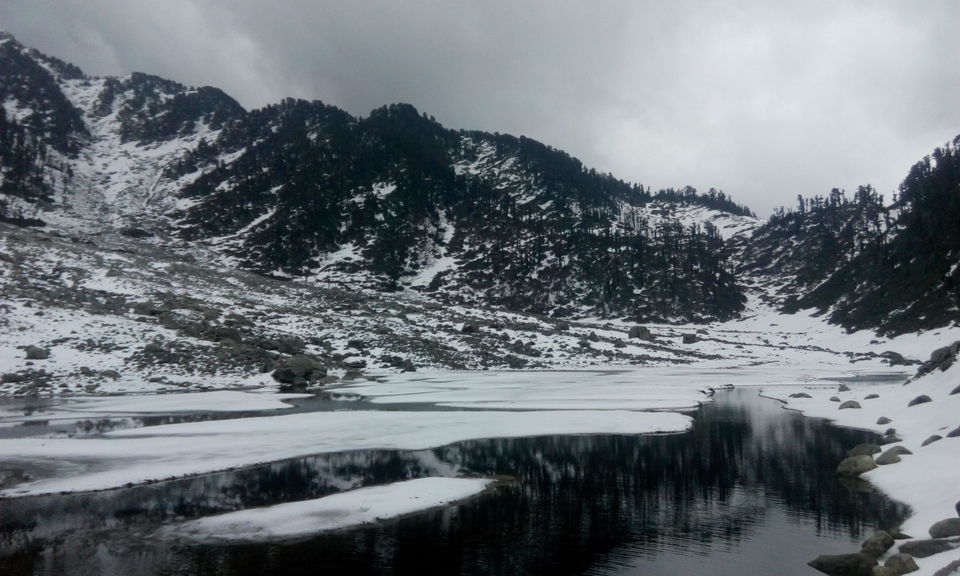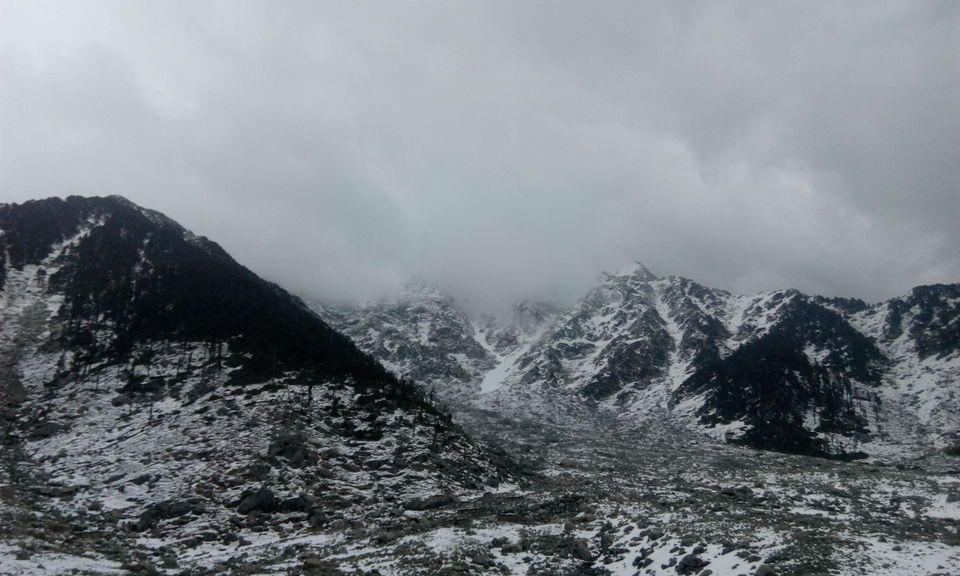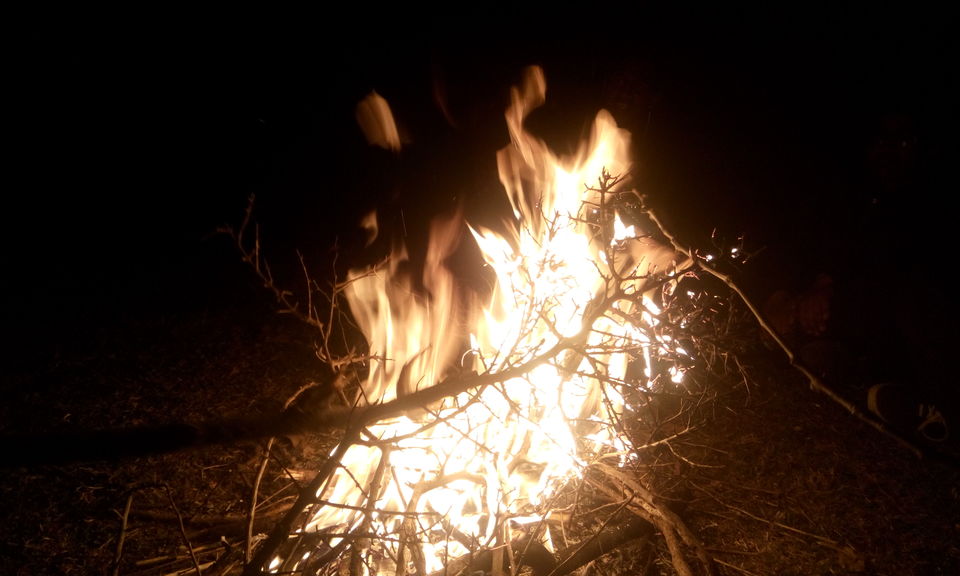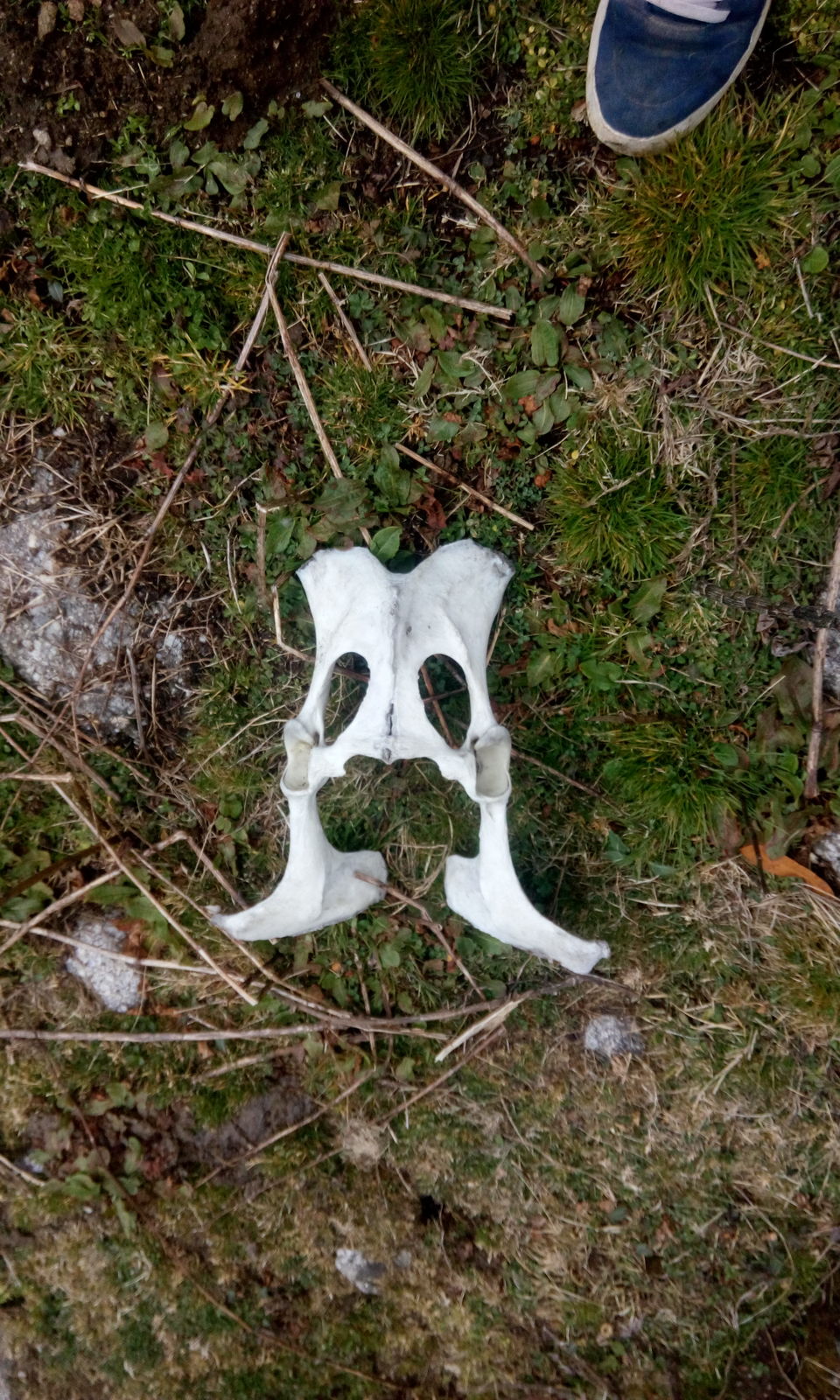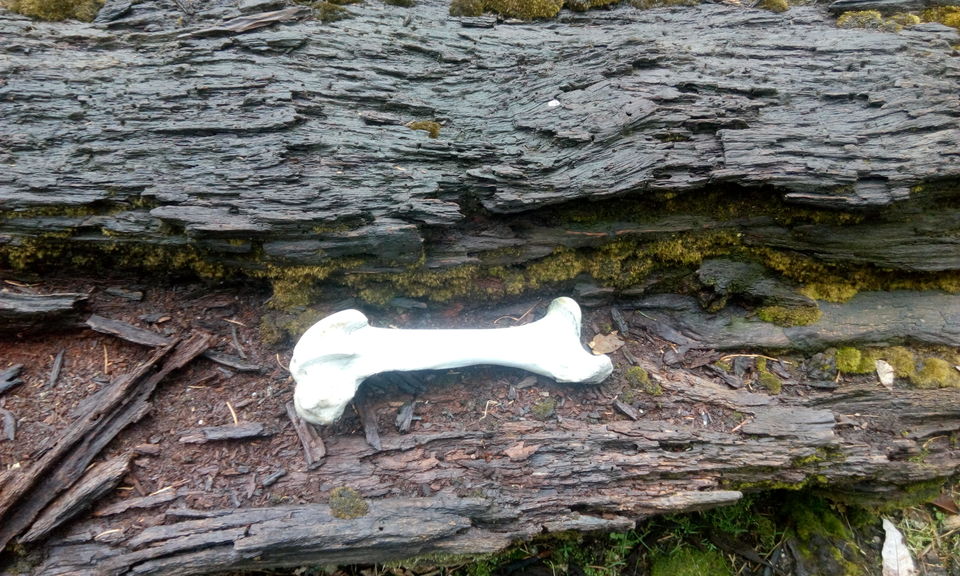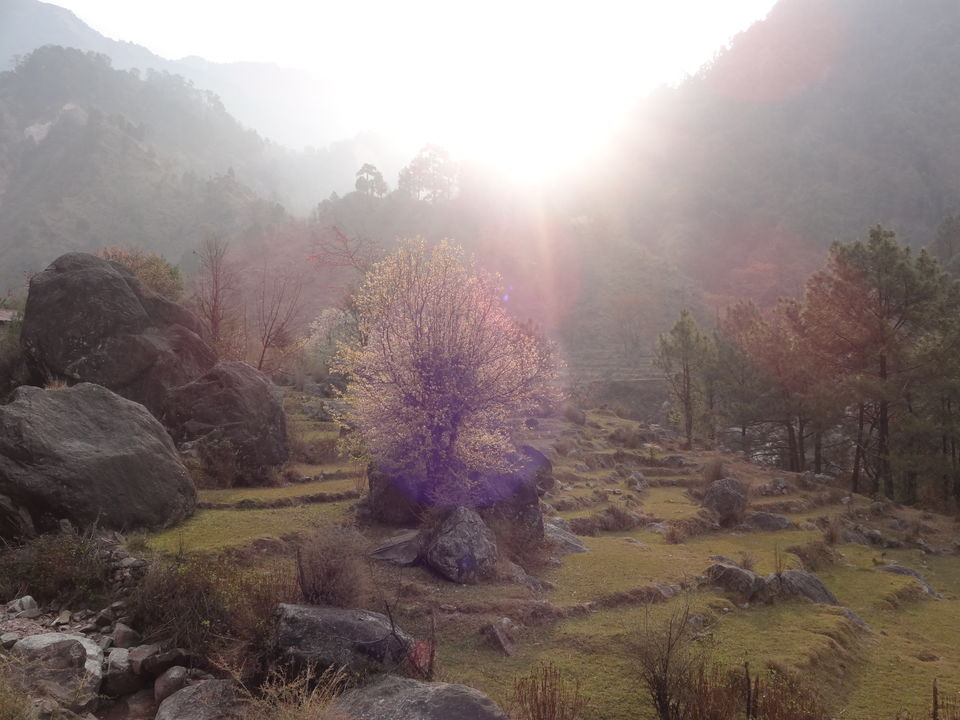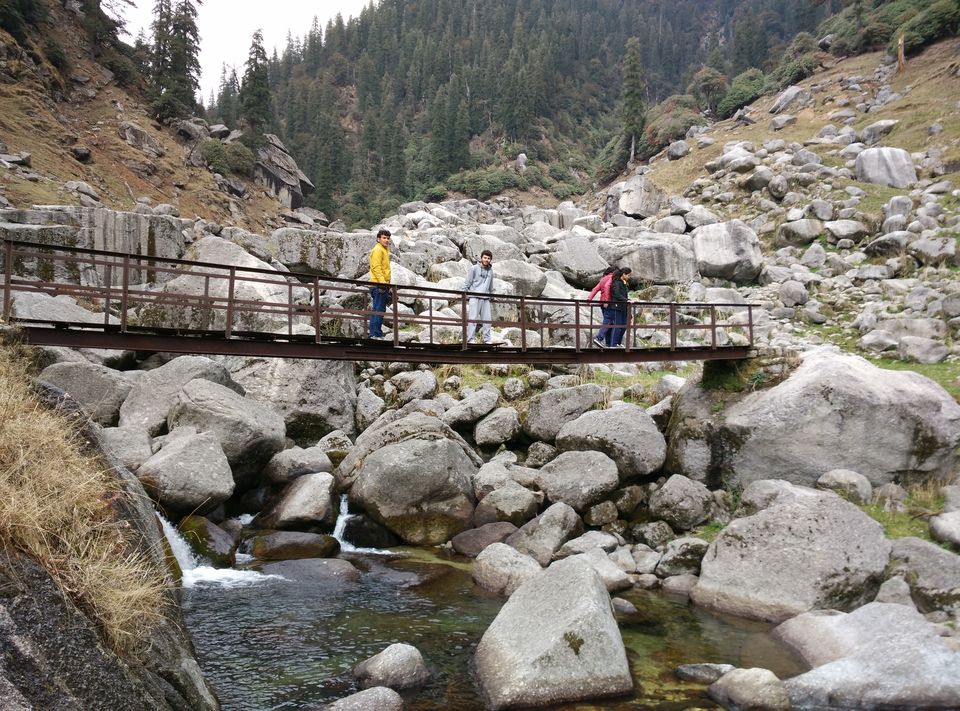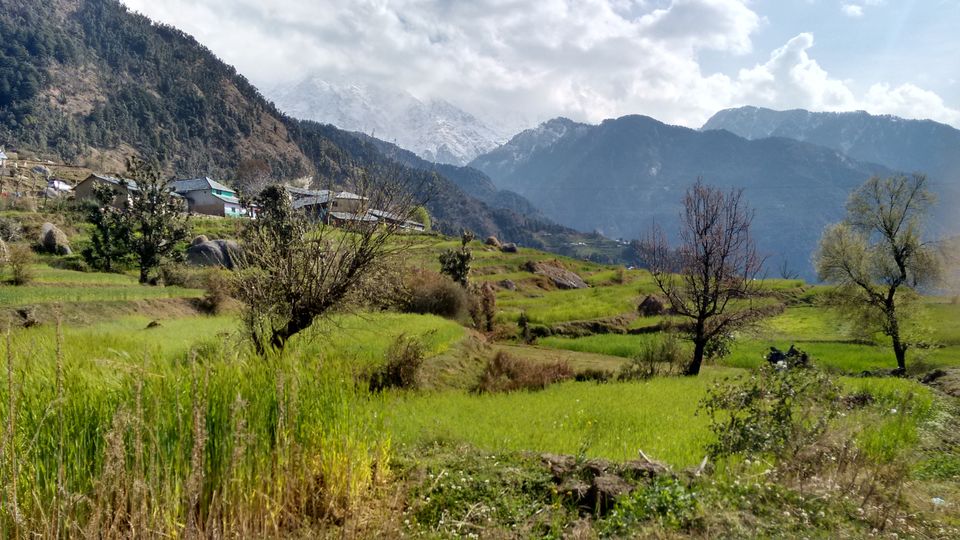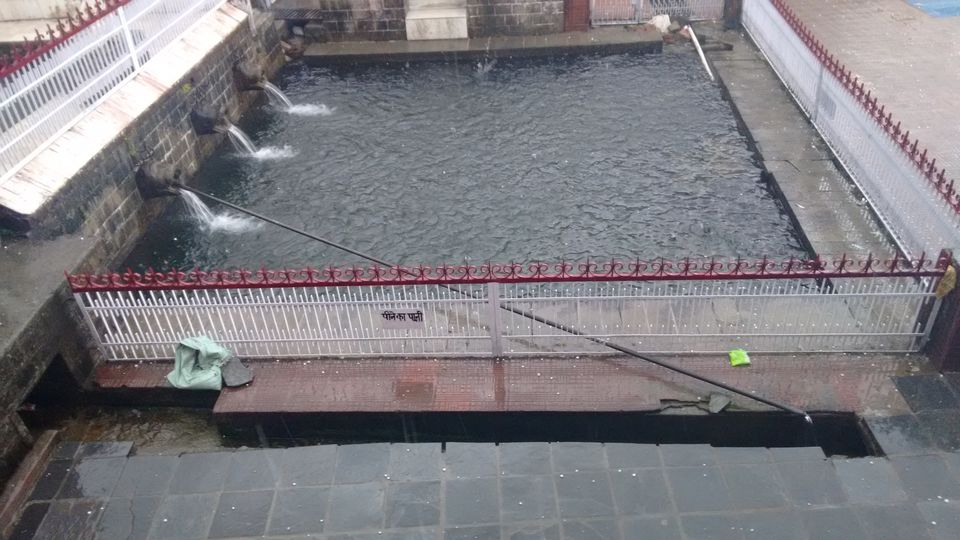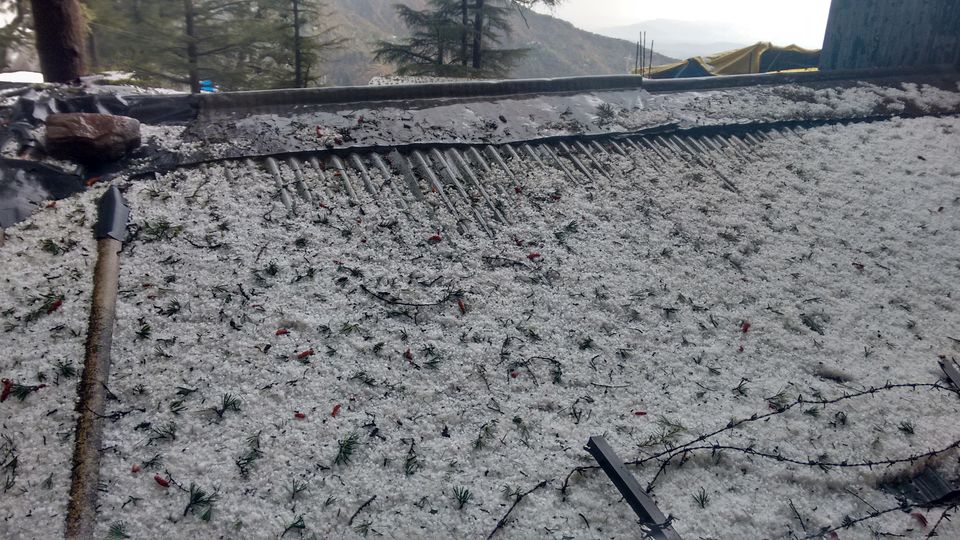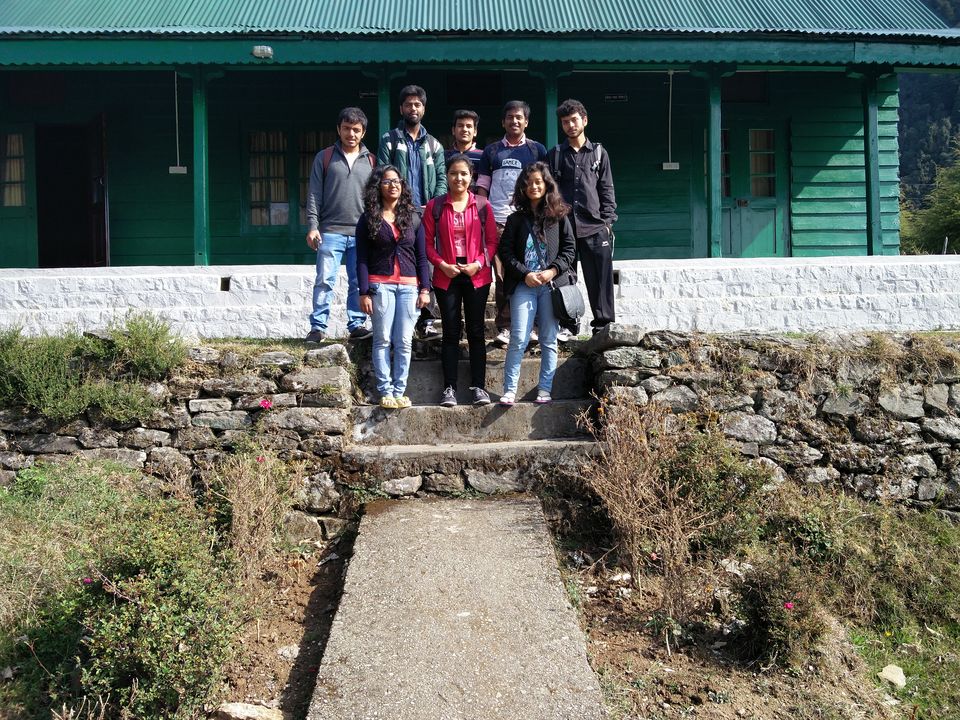 One fine day, I was traveling back from Shimla (H.P) in HRTC Bus. Frankly I interacted with some people sitting with me and the conversation led to a discussion of various trekking spots in H.P and one of them suggested Kareri lake near Dharamsala. I set up my mind for Kareri lake and convinced some of my friends to come with me on this trek. This is how I planned for the trek that I am about to describe. I had never thought that this would ultimately become an unforgettable experience of my life. 
Day 1: (The Journey Begins)
I read somewhere that one has to catch a bus from Dharamsala (H.P) Bus Stand at 8 am to Ghera Village from where the trek for Kareri Lake starts. We managed to catch the bus and reached Ghera by 9:30 am. On reaching Ghera I inquired for Tents for camping and sleeping bags but they refused and said that we won't find any such item there and if we wanted such items we would have to go back to Mcleodganj (H.P). So, we continued our trek towards Kareri village which is around 6 km from Ghera without the camping stuff. 
The weather was quite good but we knew that it could become worse any time so we were moving rapidly. We had prior knowledge that one can reach up to Kareri village from Ghera by automobiles as it is motorable but we were more interested in hiking so we decided to trek. After 2-3 kms it started raining and luckily we saw a mini truck heading us. We took lift from it and it dropped us to a place where we could find a shortcut for Kareri and it was around 1-1.5 km from there. Traveling on that mini truck was like Pirates of the Caribbean scene. I was completely into the character of Jack Sparrow! Or may be at least a pirate who was on a ship sailing towards some island. It was almost like living in a dream. It was all zig-zag pattern, thunderstorms and shaking body while heading towards Kareri. That was a quite different experience and yes, we all were like 'humanity is still there on this planet.'
We reached Kareri village by 12 noon. We all were hungry as hell so first we took some food at Forest Rest House. The maid who served the food to us told that moving further to Kareri lake is quite dangerous in this weather as we didn't have sleeping bags and tents. So we decided to stay there only. After lunch we explored the village, played some games like dumb charade and cards. We also interacted with the villagers. They were really nice and one family offered us dinner too. So we had had dinner with them. At night we had a bonfire with horror stories (spooky night) and we slept at the Forest Rest House.
Day 2: (Kareri lake)
Kareri lake (Kumarwah lake) is 13 km from the village. The lake gets its name from the Kareri Village. The trail is well marked and is always side by side of Nyund Stream. Believe me, the trail is wild and very steep. After walking few kilometres, we found a skull (most probably of a goat), bones, footprints of bear (the maid told us that we could even spot a beer, so we should be careful). After walking few more kilometres, we found a large and deep cave, I gathered some courage to check what was inside the cave. I went in with a torch but it was all full of spider webs and bats. After few more kilometres, we found another cave but this time I didn't take the risk to go there and proceeded to trek. There wouldn't have been any shortage of water because we had Nyund stream flowing side by side and one could fill water bottles from the stream. During the trek one could spot 2-3 small waterfalls which had outstanding view and refreshing effect. Then we reached a bridge from where trek was about 6 km. After travelling 3km from there, we came across snow (around 2-3 feet deep). So the last 3 km were quite difficult. We somehow reached at the Kareri lake. There was a temple dedicated to Lord Shiva and Shakti on a hilltop overlooking the lake.
With the altitude of 3,300m above the sea level, it was one of the most stunning views. The Dhauladhar Range added mesmeric appeal to this lake. Some part of the lake was frozen and some part wasn't. In the non frozen part, since the source is fresh melting snow and the lake is shallow, the water visibility is very clear. Infact in most places, the lake bed can be seen. In the temple, there were utensils for making food but there was no one to cook because early March is not the season to trek there (I guess!).
Without spending much time there, we started down-trekking as we didn't have camping material and the weather was not so favorable. After traveling 8-9 km, it started raining heavily with hailstones. But as we were in forest so we continued to move as there was no scope in improvement of weather and it was getting darker too. We reached the village by 6:30 pm all wet, tired and exhausted.
Overall this 26 km trek took the participants through lush forests, narrow terrains, whirly passes, scenic meadows and much more. 
Suggestion: Always take 'left' in case of any confusion because most of the times it was left direction only!
Day 3: (The Epic Shivratri at McleodGanj)
Having a sound sleep last night at Rest house, we were energetic in the next morning. But we decided to take a cab from Village to Mcleodganj as some of my friends had kept fast of Shivratri. On reaching Mcleodganj, first we hit to German Bakery (Specialty- it was all pebble bedding and one can try German dishes at reasonable rate). 
Then we went to Bhagsu Temple. We had to wait in a queue for 1 hour. It had too much rush because of Shivratri. After worshiping lord Shiva, it was time to take Prasad. There were two containers having Bhang Thandai (preparation of cannabis-- the buds and leaves of cannabis are grind into a paste. To this mixture, milk is added), one with mild content and other with strong content. I took 3 glasses (300 ml) of the strong one. The effect was not instantaneous. An hour passed, and suddenly things started slowing down and my body started relaxing. It was all good initially. It would have ended well, if it had stopped at that moment. But no, that was just the beginning. As my brain started loosening its grip over my being, I sat still to avoid any dizziness and clumsiness. What happened over the span of next 15 hours was a time warp of the worst kind. It started with vision going slightly blurred and the breath losing its pattern. The blurring continued way till the vision reduced to a view from a pin-hole camera. All the voices that were clear initially, got washed over by a psychedelia of irregular sound pattern. The kaleidoscope of voices and noises got reduced to a distant clutter in the space and a strange feeling of helplessness started seeping in. All these factors got multiplied as the time seemed to stretch itself into eternity. With vision and hearing ability partially hijacked, it was difficult for me to believe that this was the normal after-effect of taking cannabis. The fact that ground started seeming shaky, in every sense of the word, didn't help either. The hallucination of permanent sinking multiplied the paranoia multiple folds.
I don't remember much but my friends told me that after Bhagsu temple we went to Waterfall and then check-in to Jimmy's Italian Restaurant. The whole time I was only laughing for no  reason and then we returned to college. I can't even imagine myself like that.  
This one trip was many emotions compiled into one!