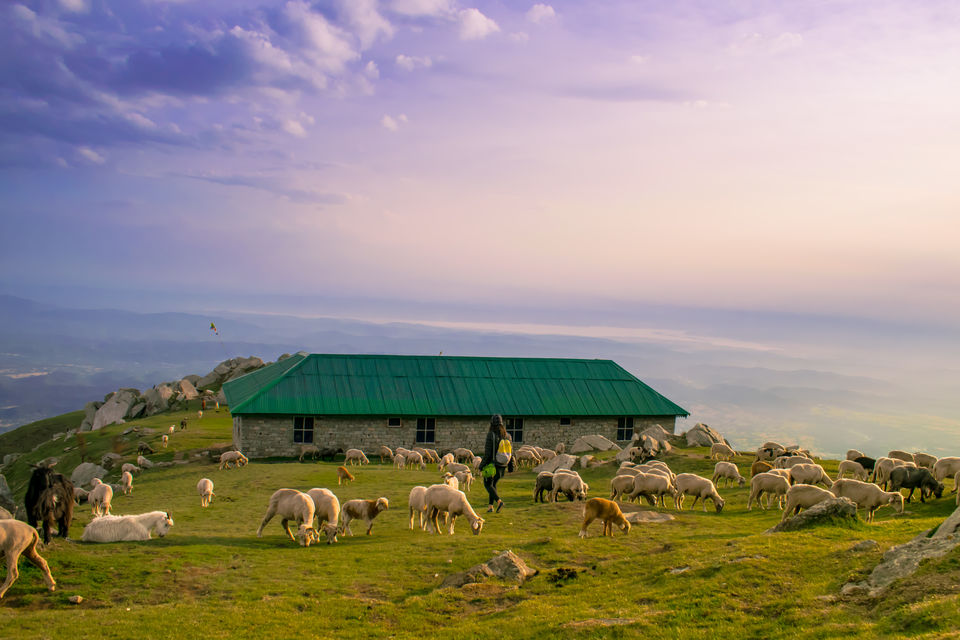 Mcleodganj is three kilometres upper from Dharamsala town, it is the residence of His Holiness the 14th Dalai Lama and home to a large Tibetan population, including many monks and nuns.
McLeod attracts thousands of international visitors each year to volunteer with the Tibetan community, take courses in Buddhism, meditation or yoga, trek in the Dhauladhar mountains, shop for Tibetan crafts, or just hang out and enjoy the low-budget spiritual/alternative vibe and the many good cafes and restaurants dishing up Indo-Italo-Israeli-Tibetan food.
With an interesting mix of travellers, volunteers, maroon-robed monks and nuns, the international dharma crowd and an increasing flow of Indian tourists, you're never far from an interesting conversation here.
Mcleodganj has one of the most mesmerising landscapes in the entire state of Himachal Pradesh and attracts a lot of tourists throughout the year. The towns of Dharamsala, Mcleodganj, Bhagsu Nag and Kangra are situated very close to each other and tourists must cover all these destinations while travelling here. Few of the most eminent and religiously significant monasteries in India are located here, including the Namgyal Monastery and Tsuglagkhang, where the spiritual leader Dalai Lama resides.
Top Places to visit in Mcleodganj
1. Namgyal Monastery
Overlooking the mountain ranges of Dhauladhar, the Namgyal Monastery is situated within the Tsuglagkhang complex. This complex also is the proud home to the residence of Dalai Lama, among various other shrines, temples, bookstores, souvenir shops etc.
2. Tsuglagkhang
This is the place where the Dalai Lama resides. It is one of the most significant places of worship which attracts devotees from all over the world and serve tourists as well.
3.Tibetan Museum
This museum is located inside the Tsuglagkhang complex and has a collection of brilliant forms of Tibetan Art, which include history documents, pottery, handicrafts, paintings etc.
4. Bhagsu Nath Temple
Surrounded by beautiful pools and lush greenery, this temple is located at a height of 1770 m above sea level and attracts a huge number of devotees and tourists throughout the year.
5. Bhagsu Waterfall
Set amidst lush greenery and dreamy sceneries, in an pristine atmosphere, are these falls with much grandeur and breathtaking beauty, that one just cannot miss, while in the area.
6. Triund
Triund is a popular trek, about 9-km away from Mcleodganj. It is situated at a great height and provides a mesmerizing view of the Moon Peak-Indera Pass. It is also an ideal spot for picnics and the clean and pristine environment will surely rejuvenate your senses.
Cafe's you must visit in Mcleodganj
1. Woesar bakery
2. Nick's Italian Kitchen
3. Illiterati Books & Coffee
4. Namgyal Cafe
5. Crepe Pancake Hut
6. Moonpeak Espresso
Itinerary
Take overnight bus from delhi
Day 1: Leave for the local tour after some rest and refreshments at the hotel. Visit the famous Tibetan monasteries in McleodGanj- Namgyal and Tsuglagkhang monastery.
Day 2: Leave for Bhagsunag after breakfast. A short trek to BhagsuNag fall and temple is a must-do in McleodGanj. Afterwards, head to Shiva Cafe, enjoy some delicious meals along with the beautiful landscapes of the great Dhauladhar ranges. Do not miss the scrumptious brownies and pies from the local confectionery.
Day 3: Head to Triund for the famous Triund trek. Camp stay at Triund.
Day 4: Rest and overnight bus to Delhi