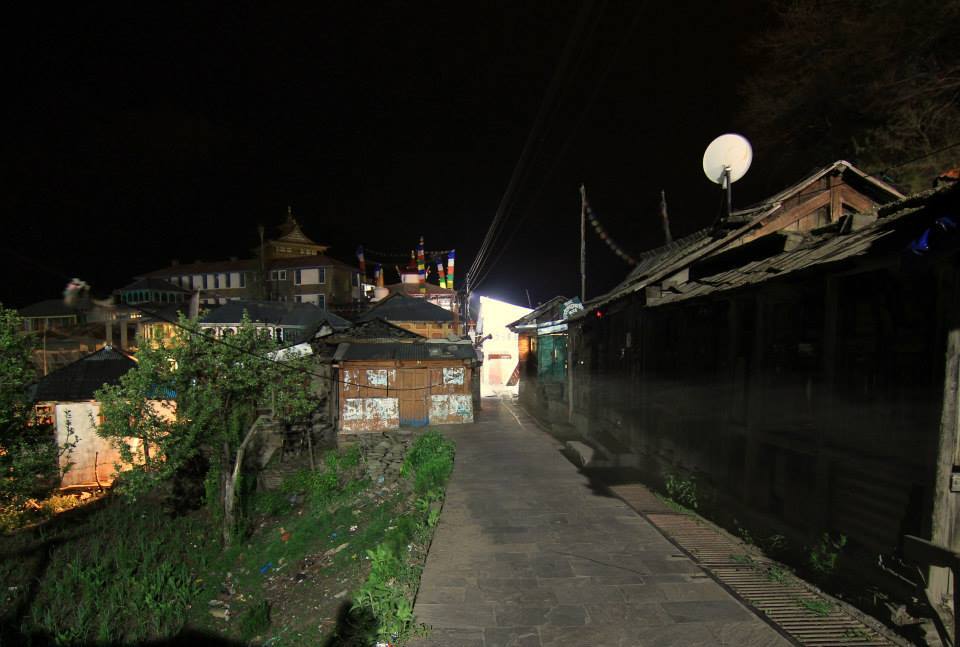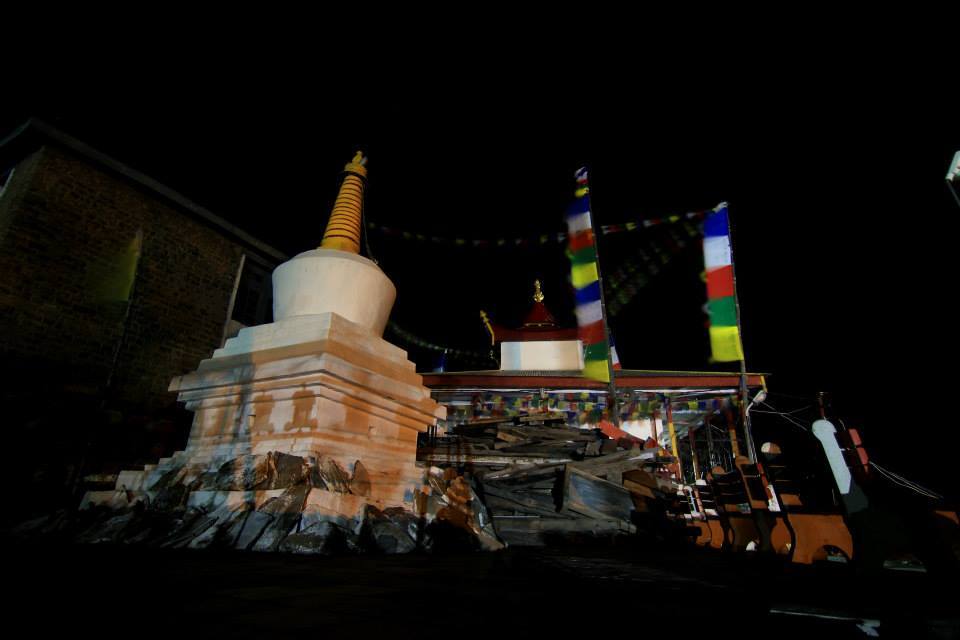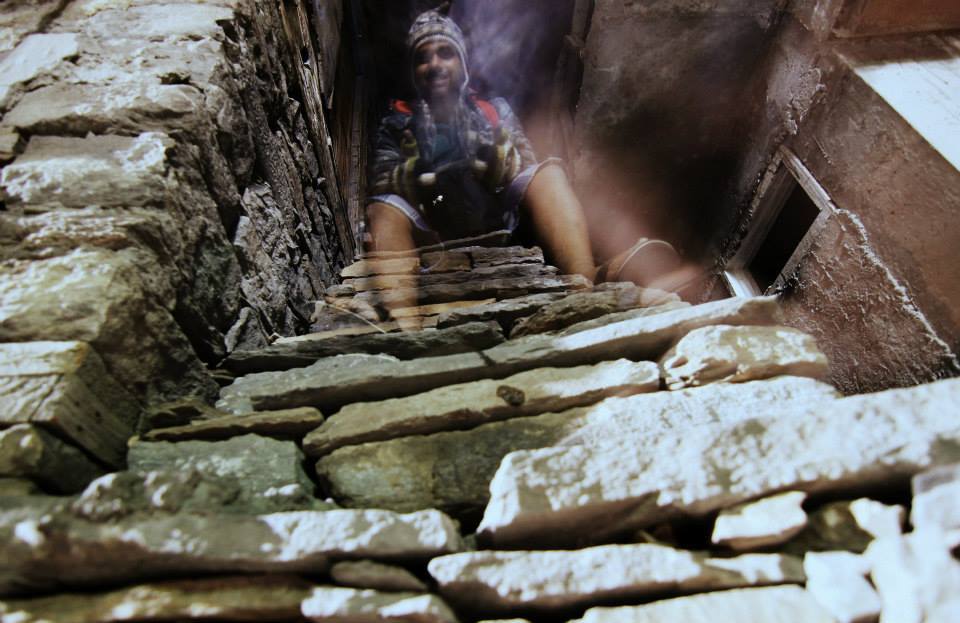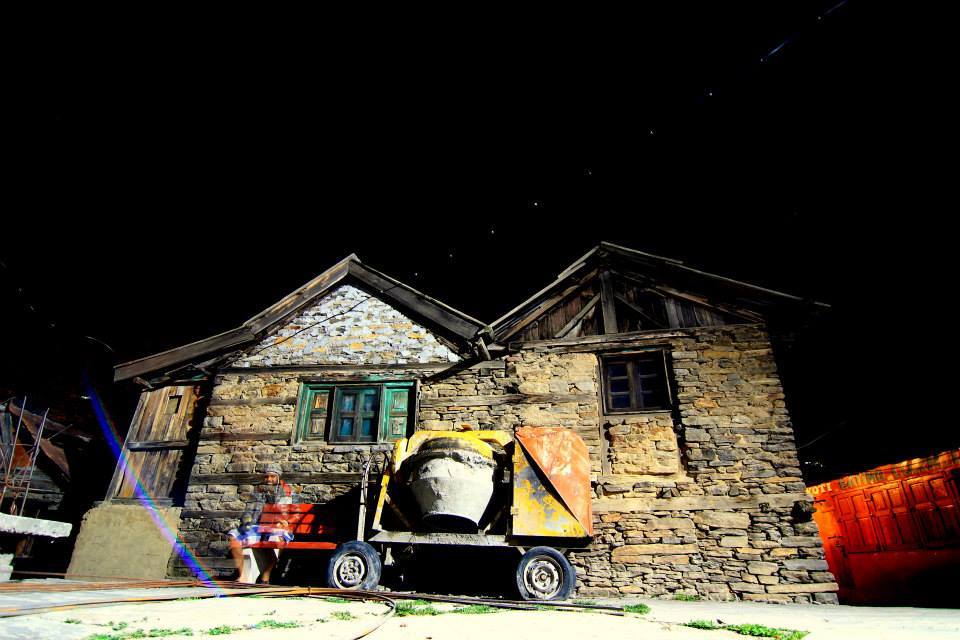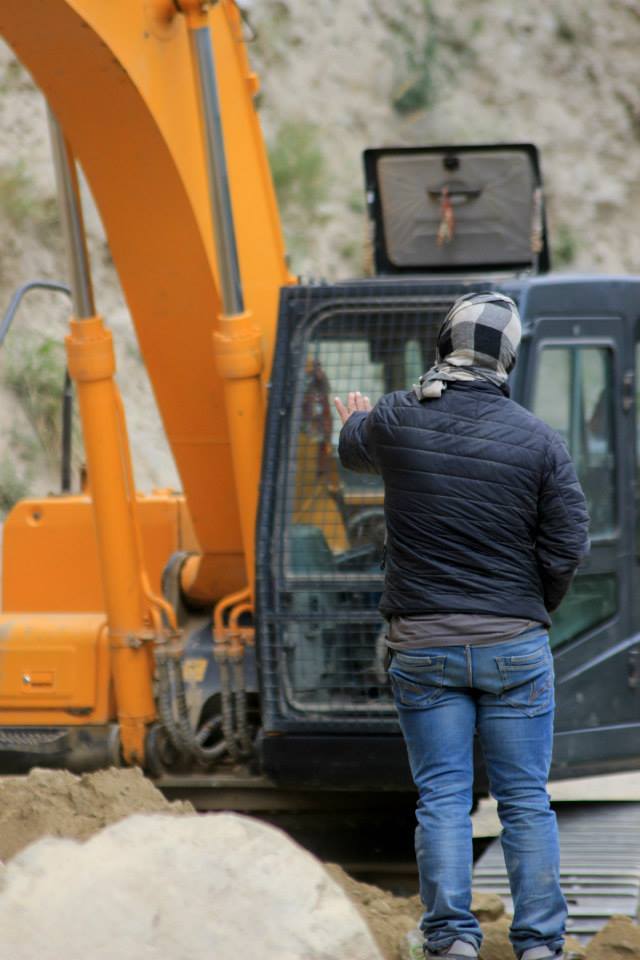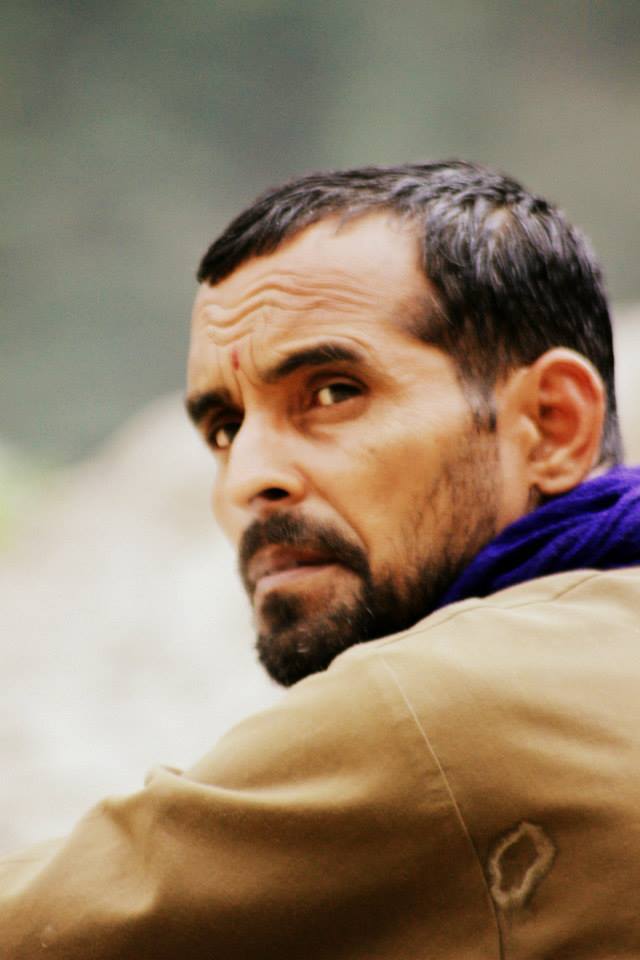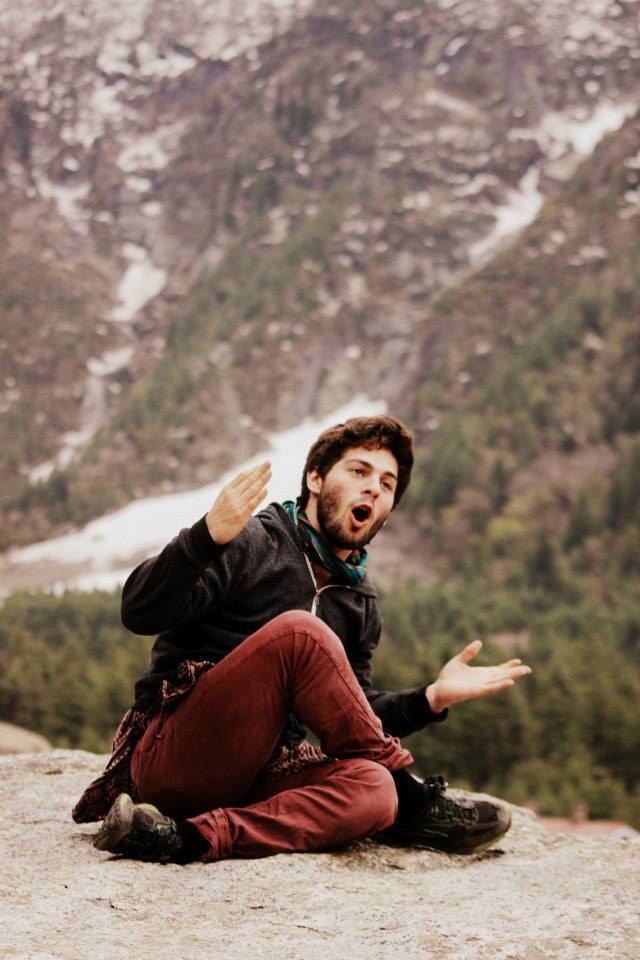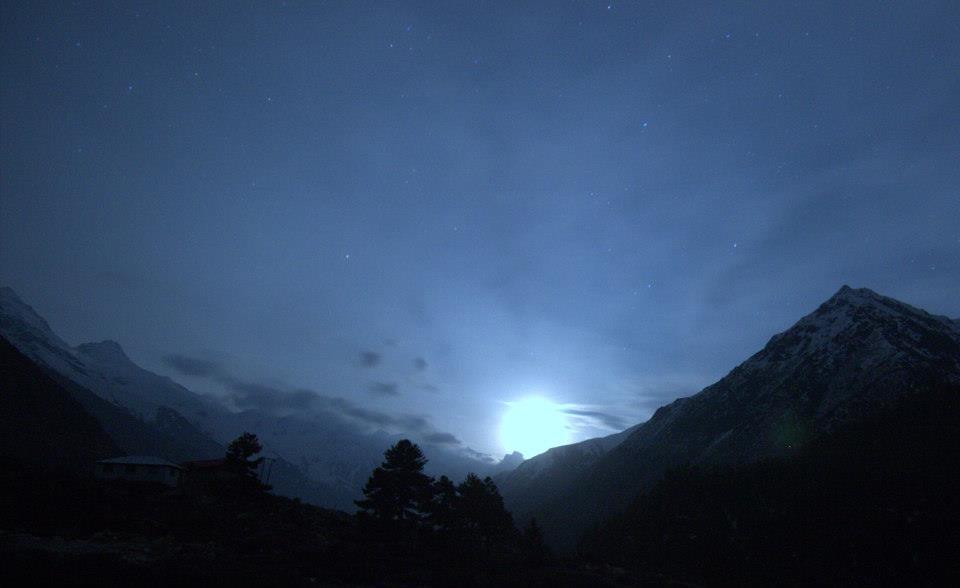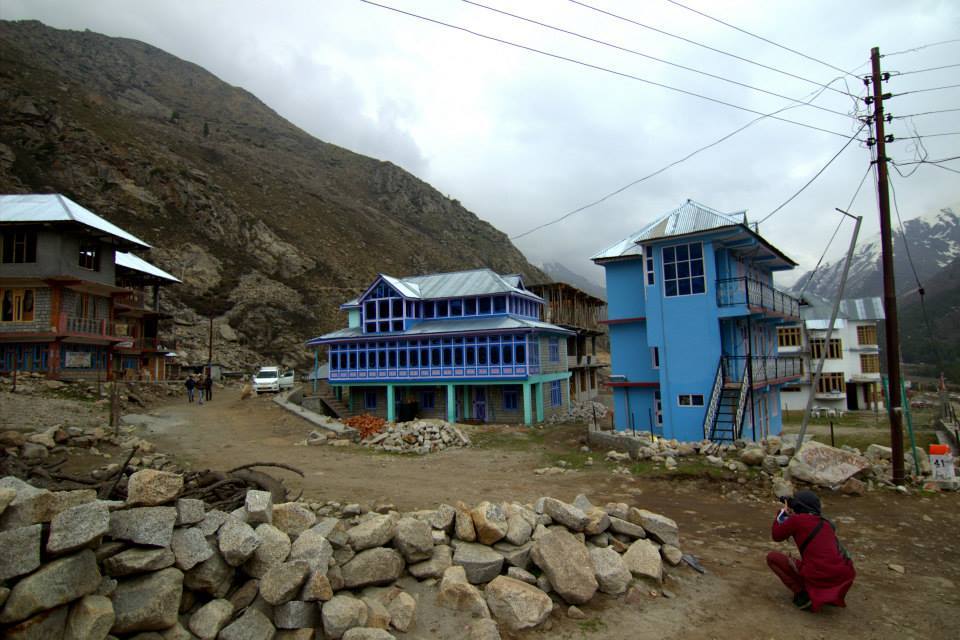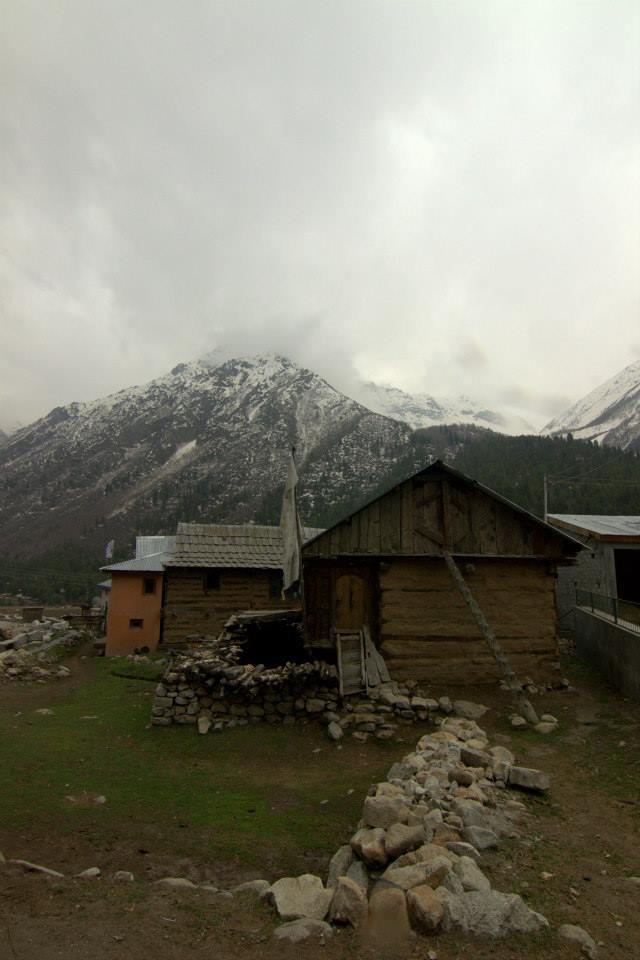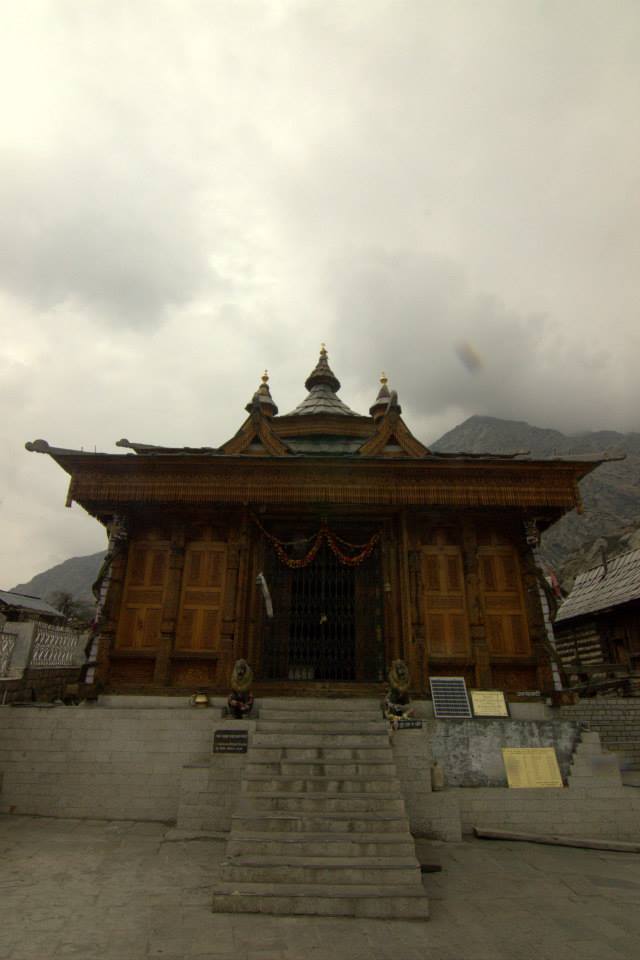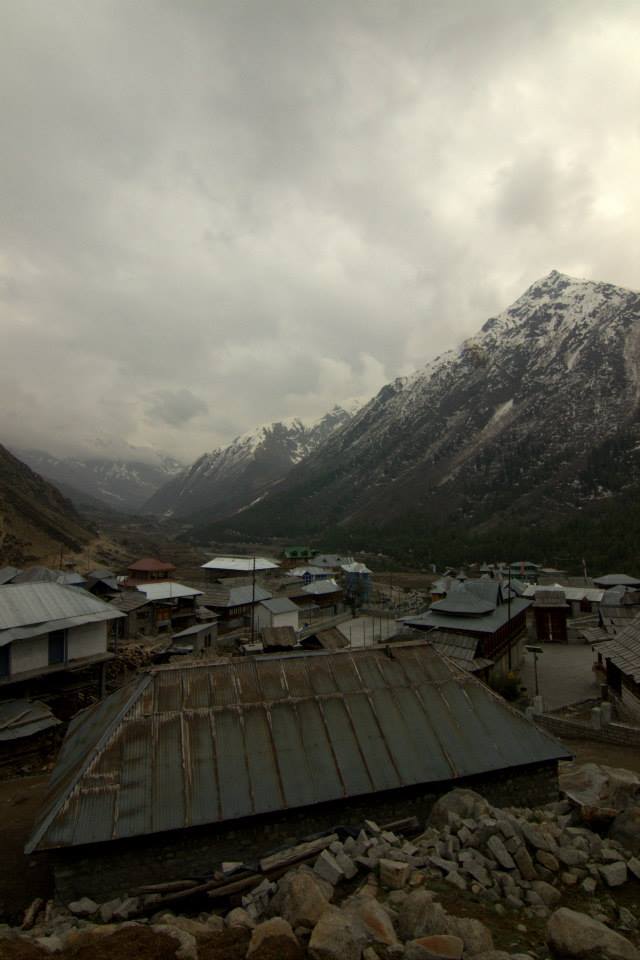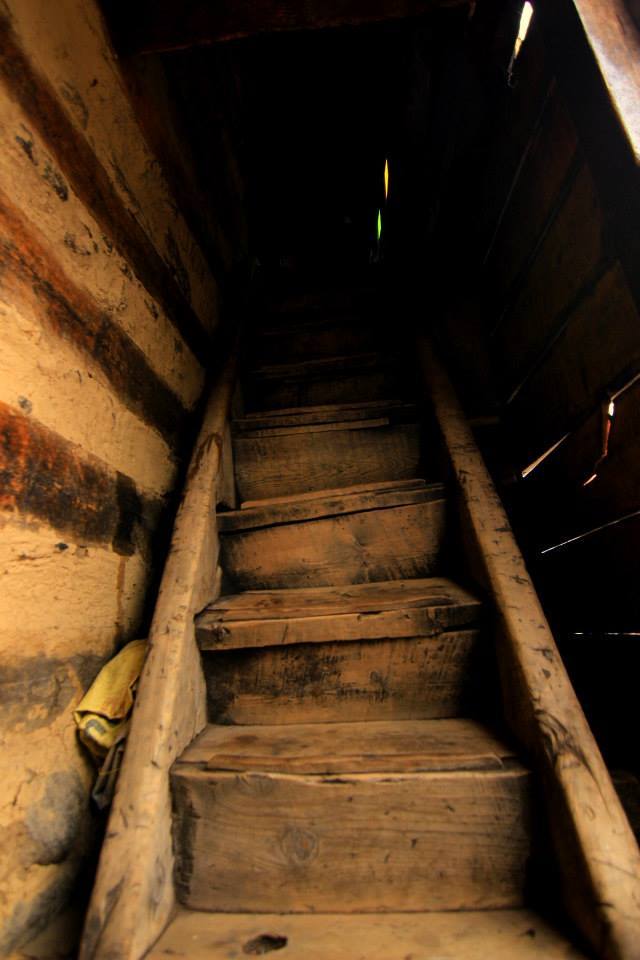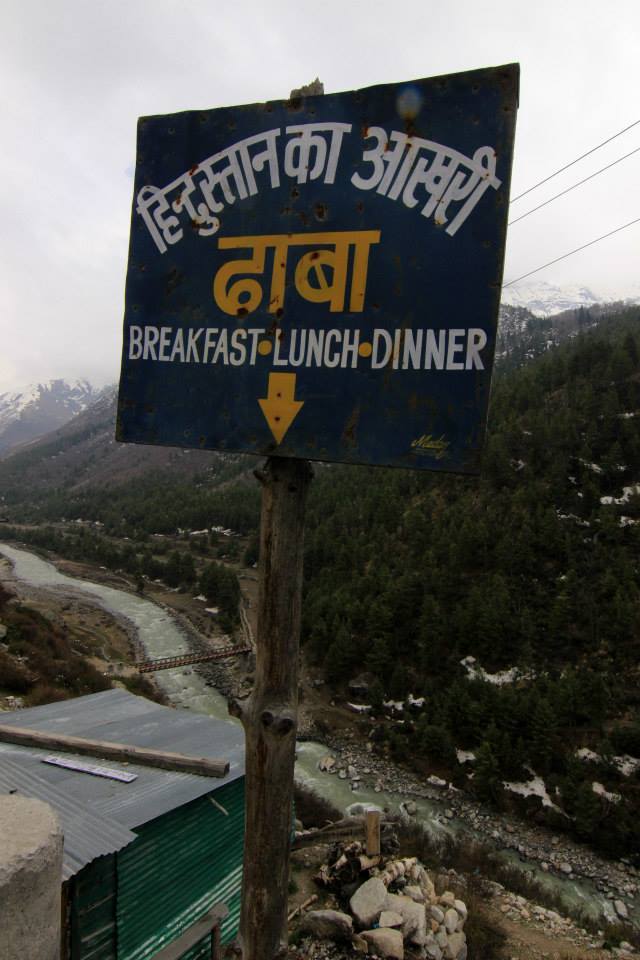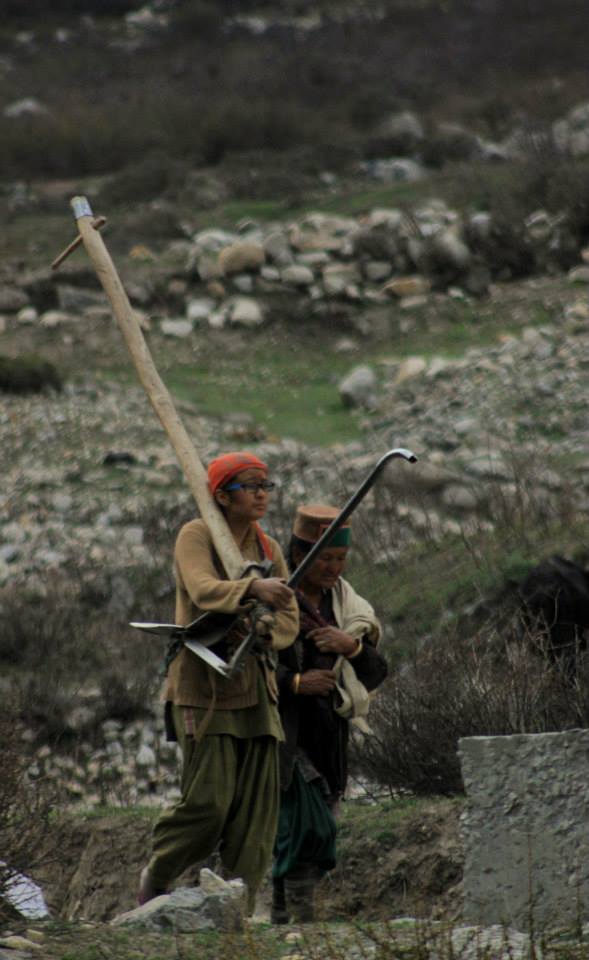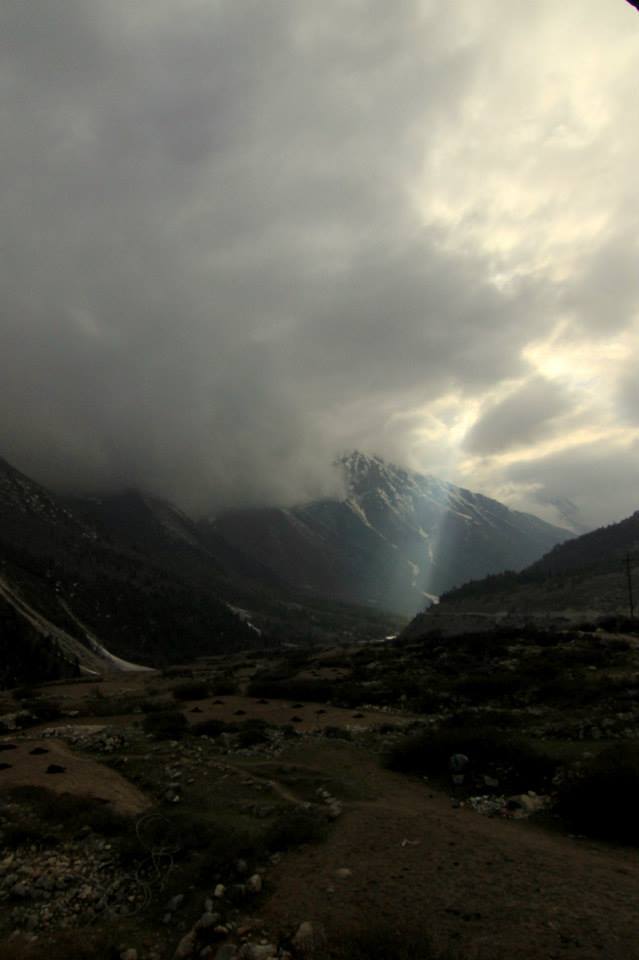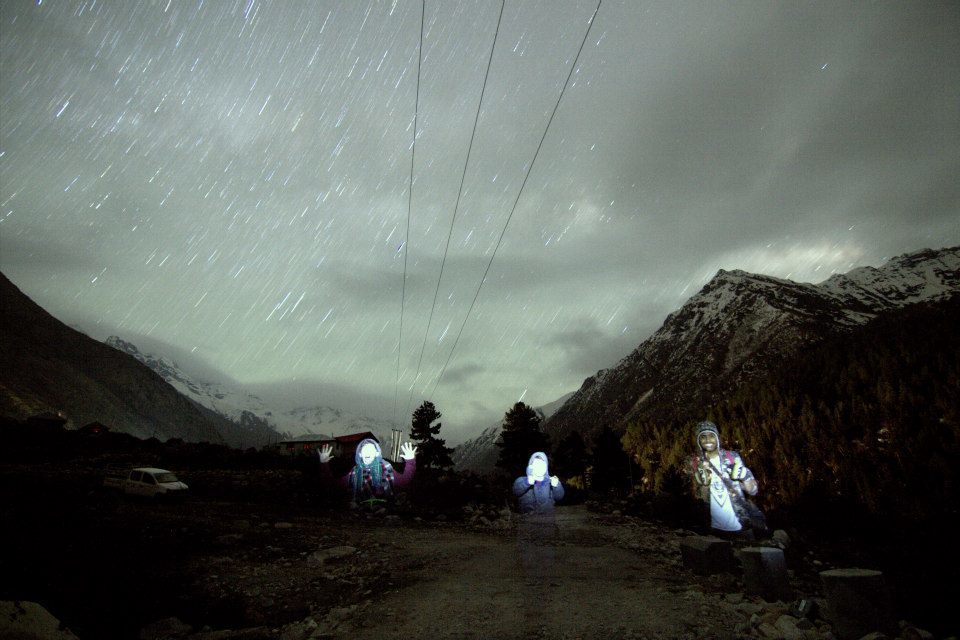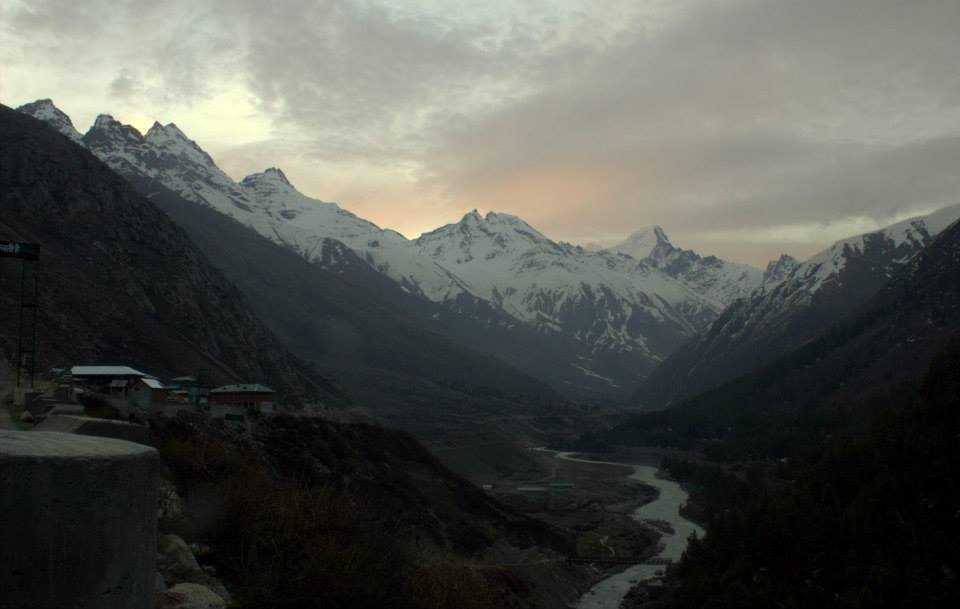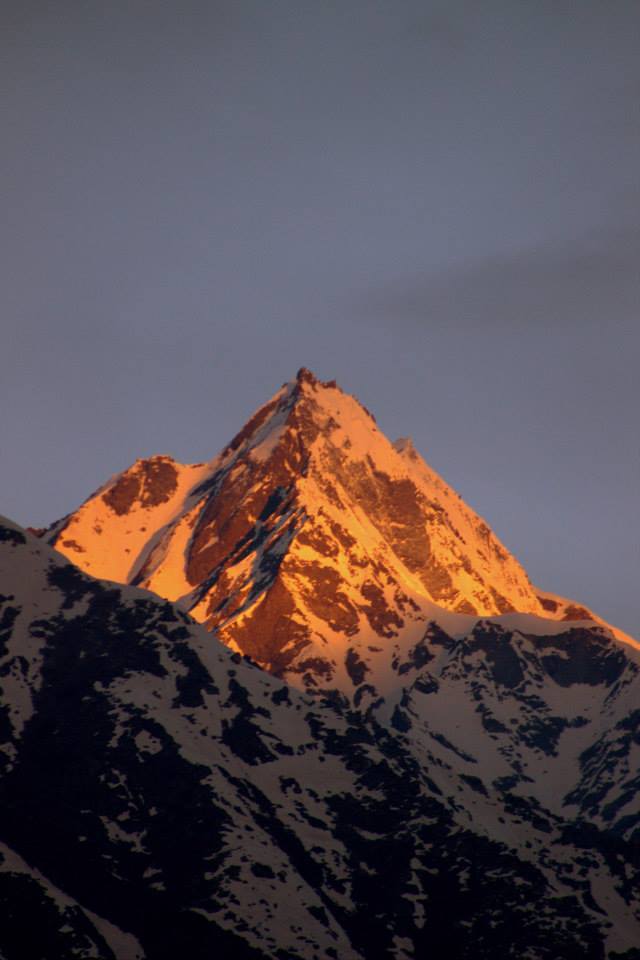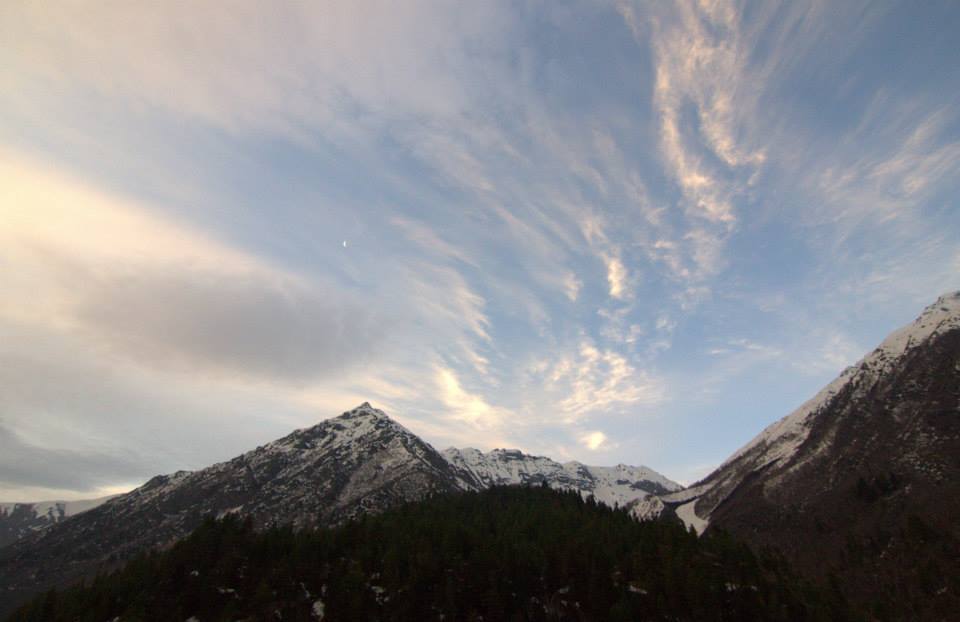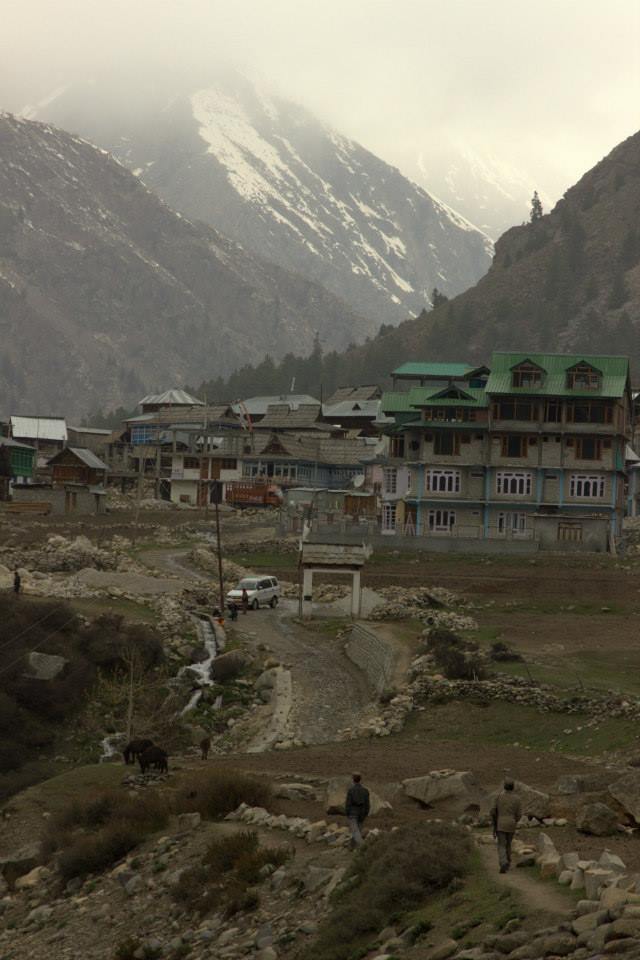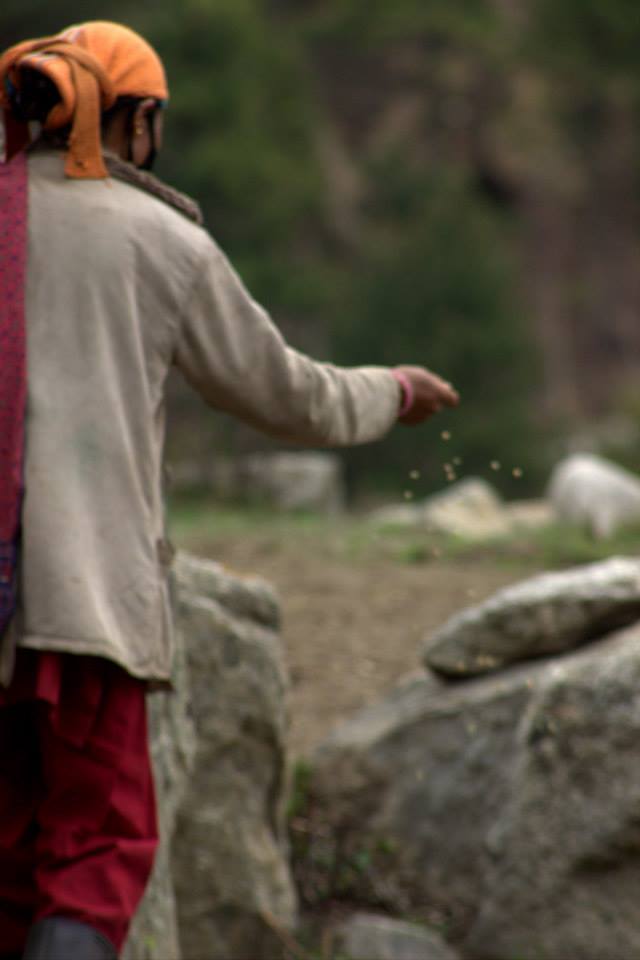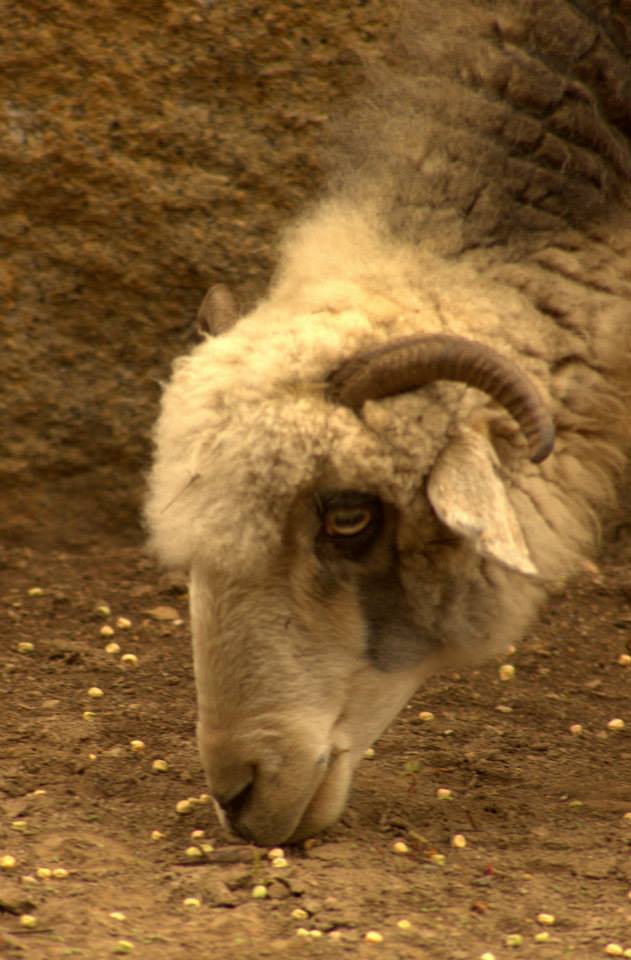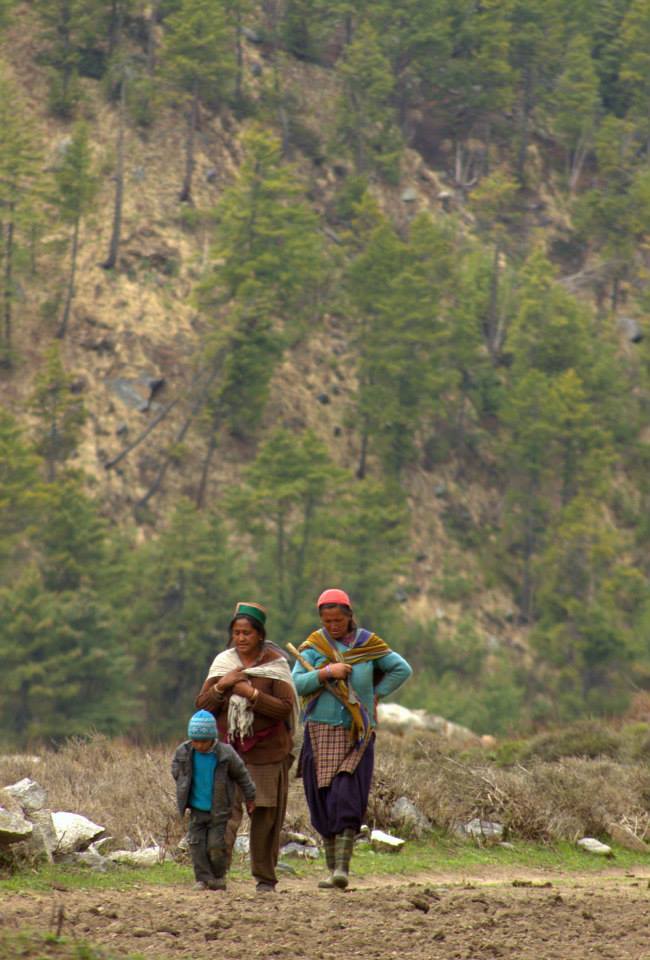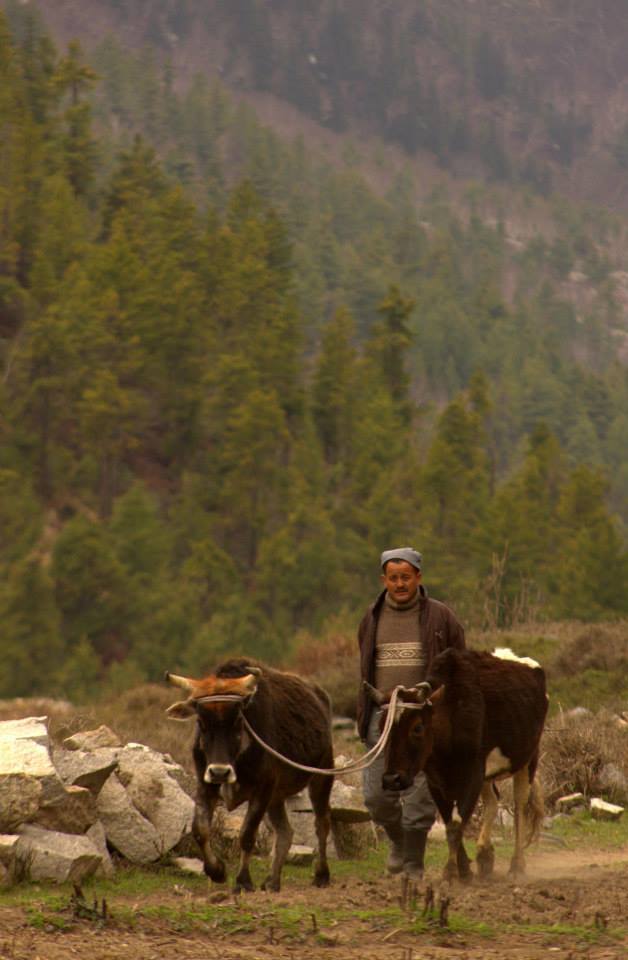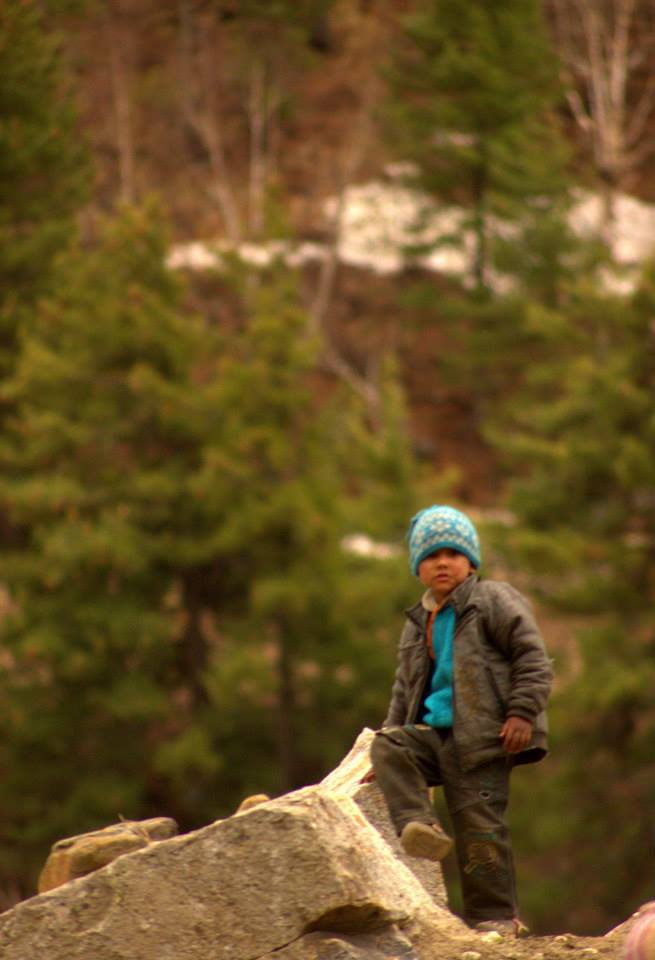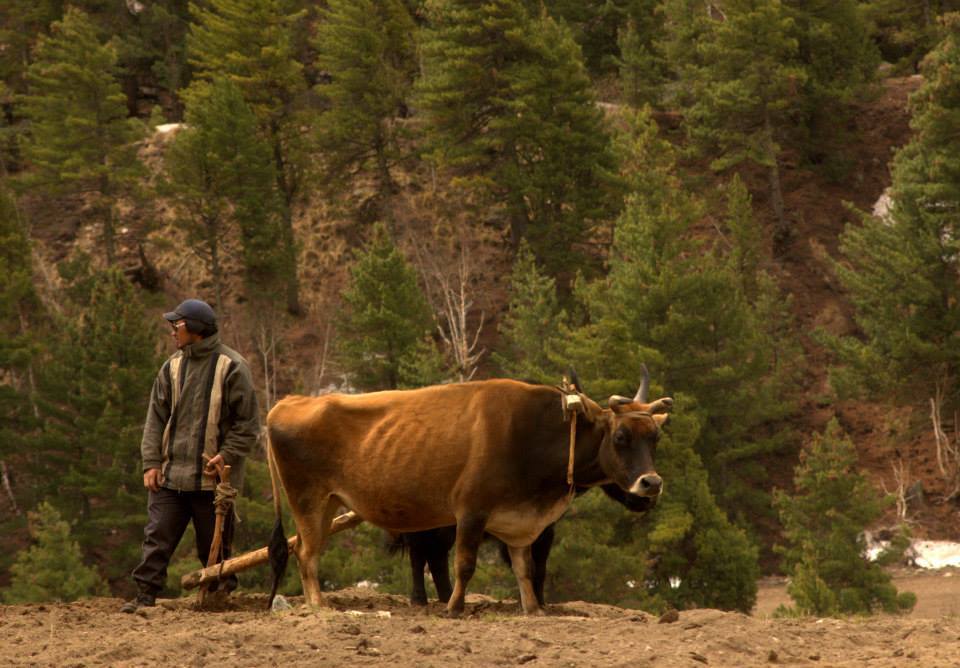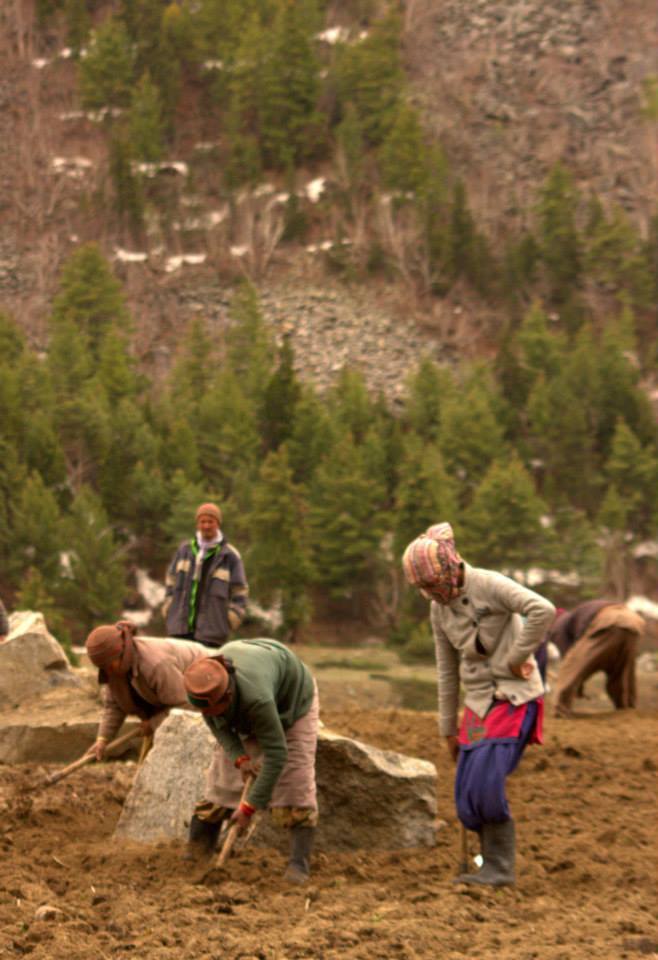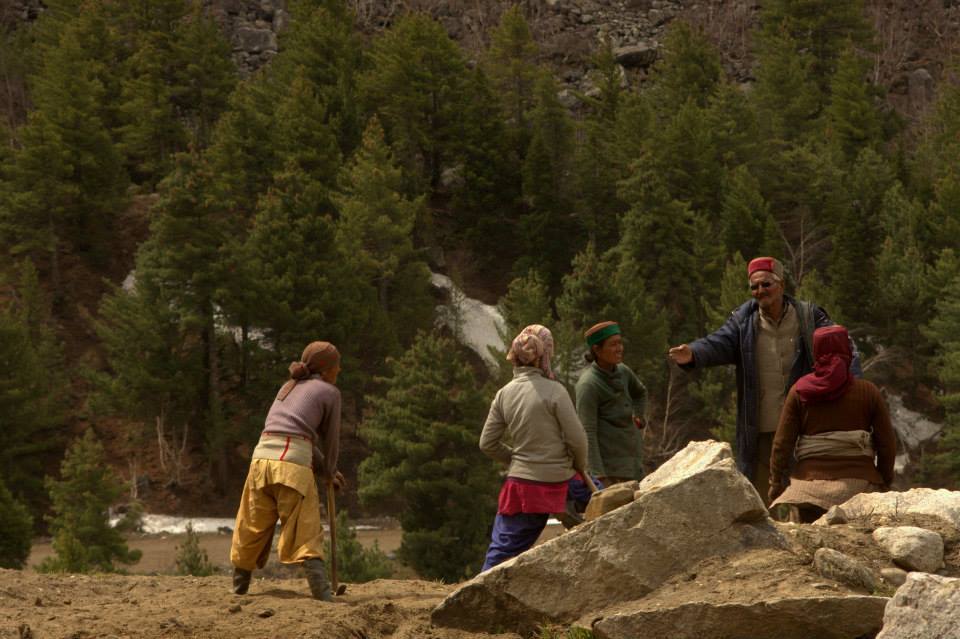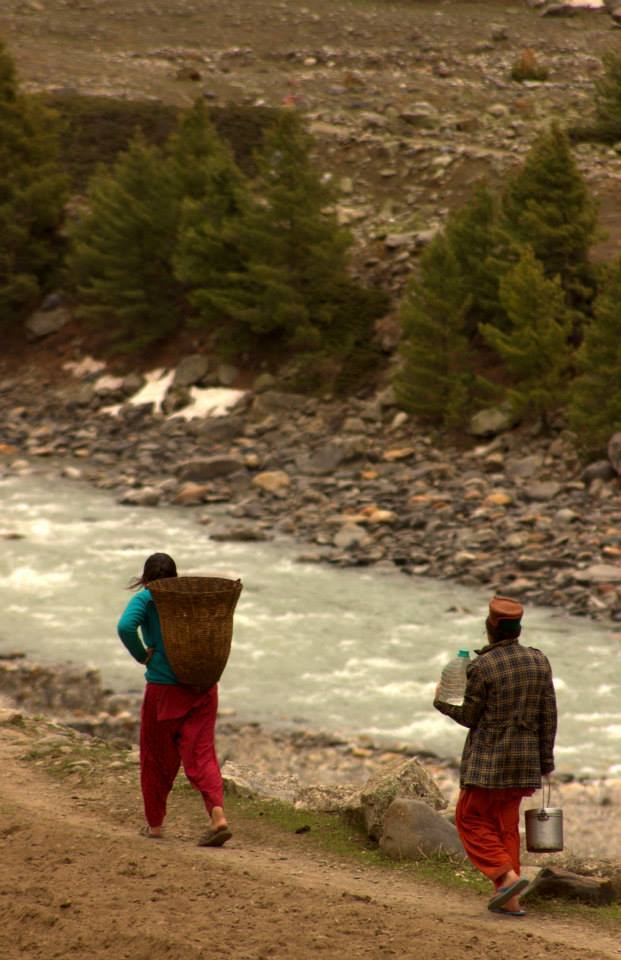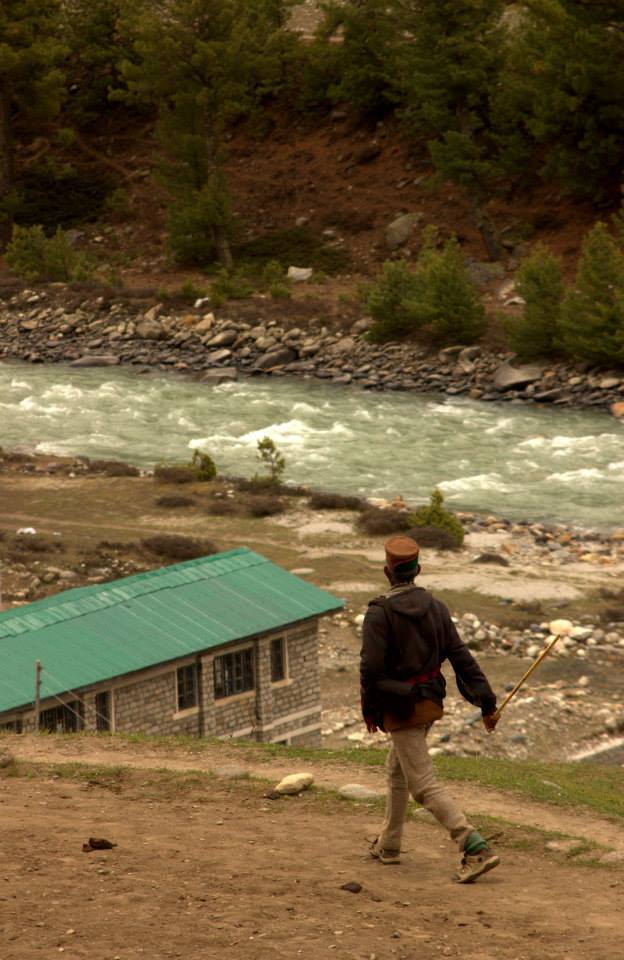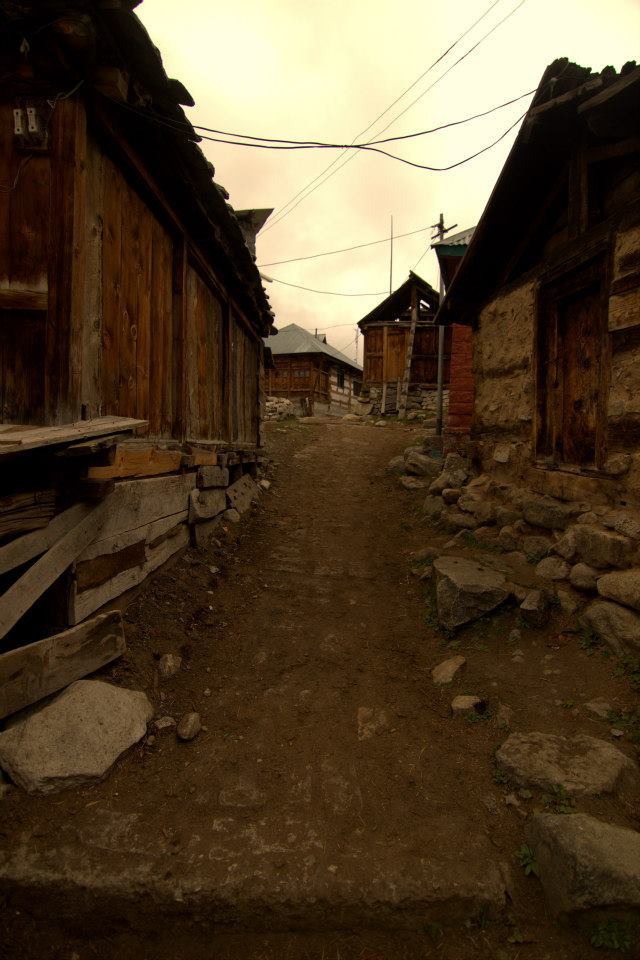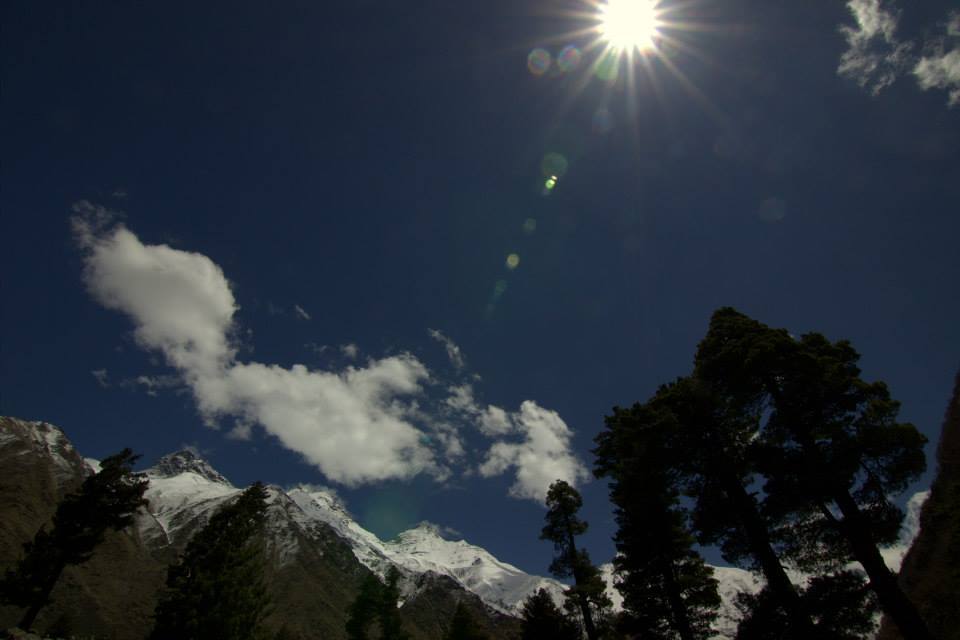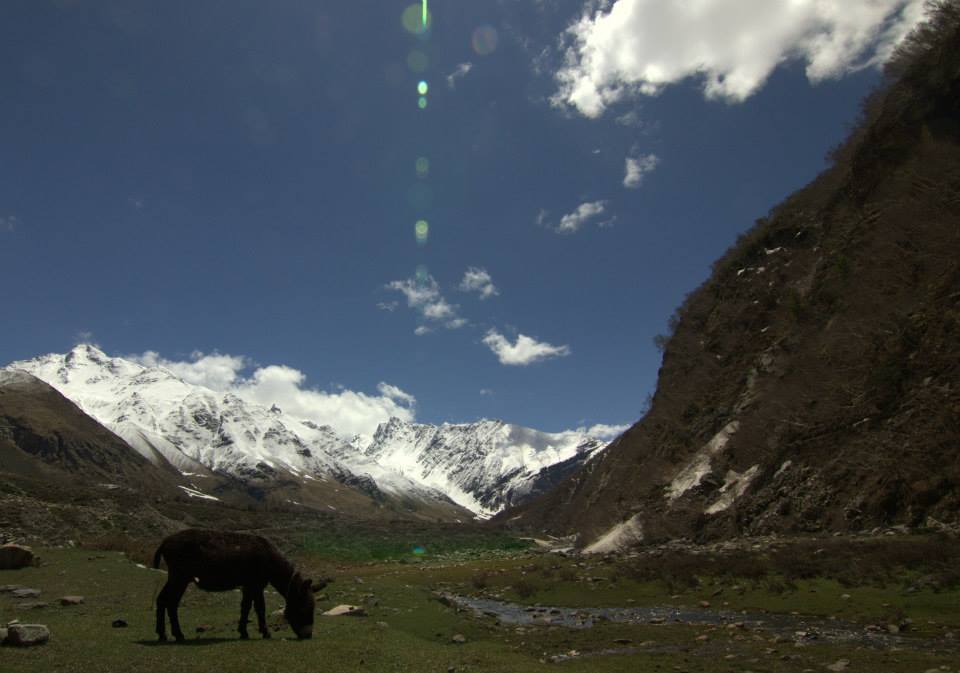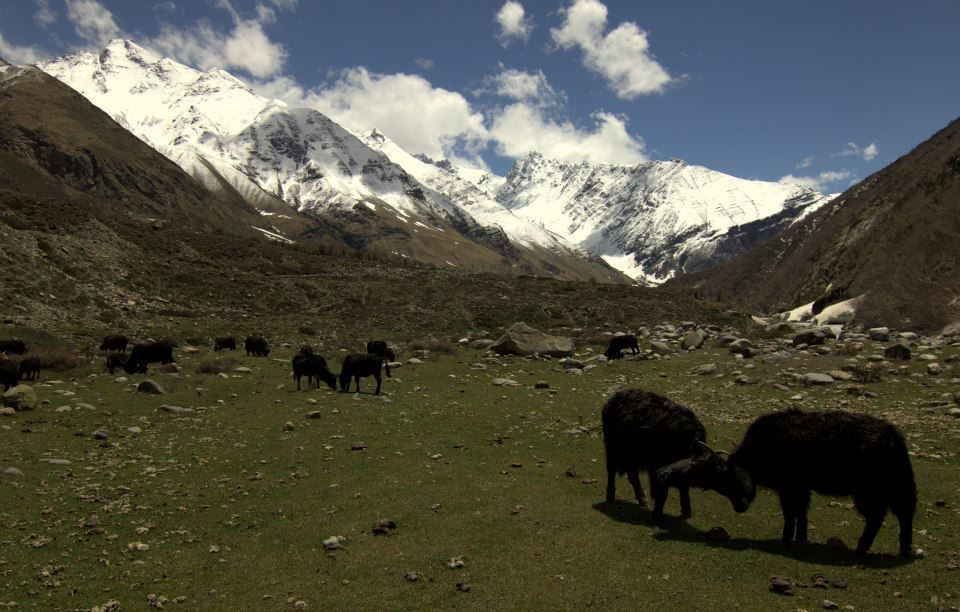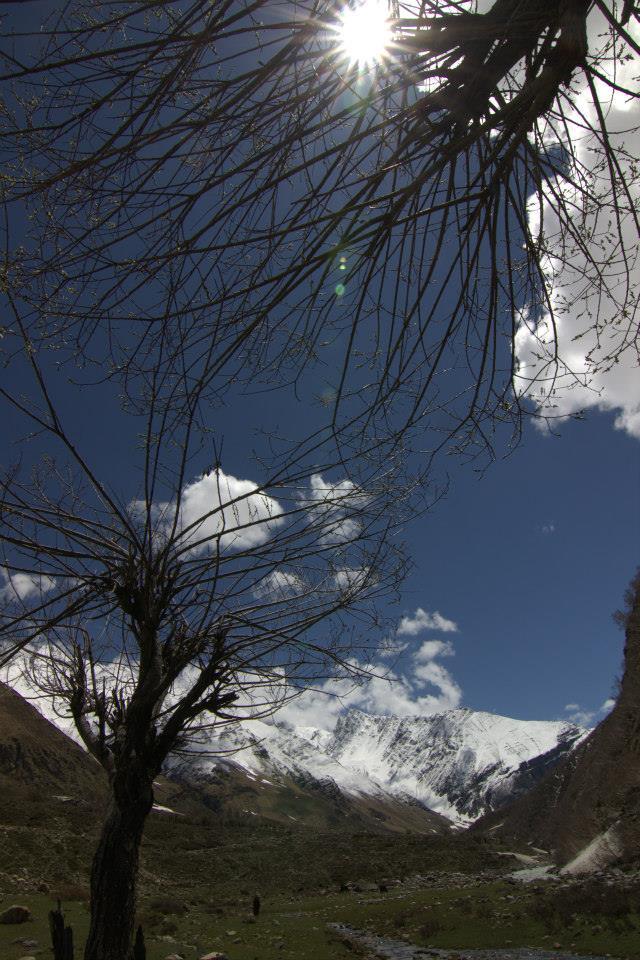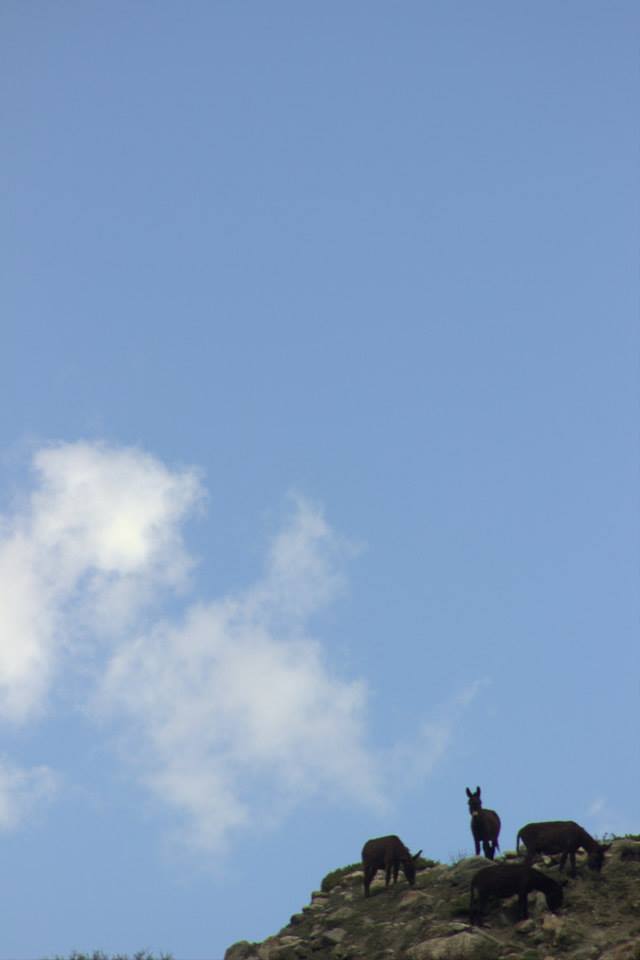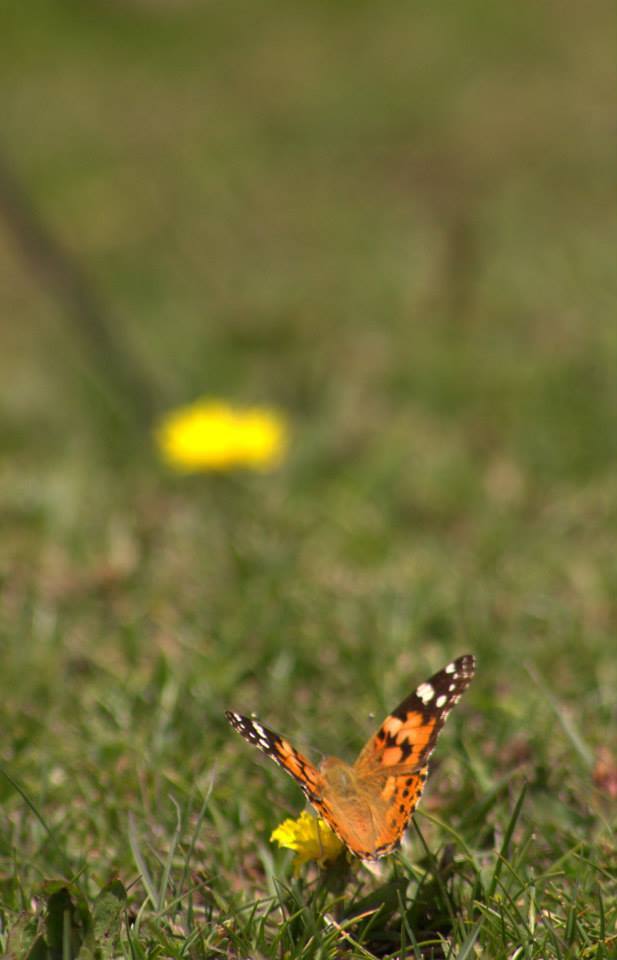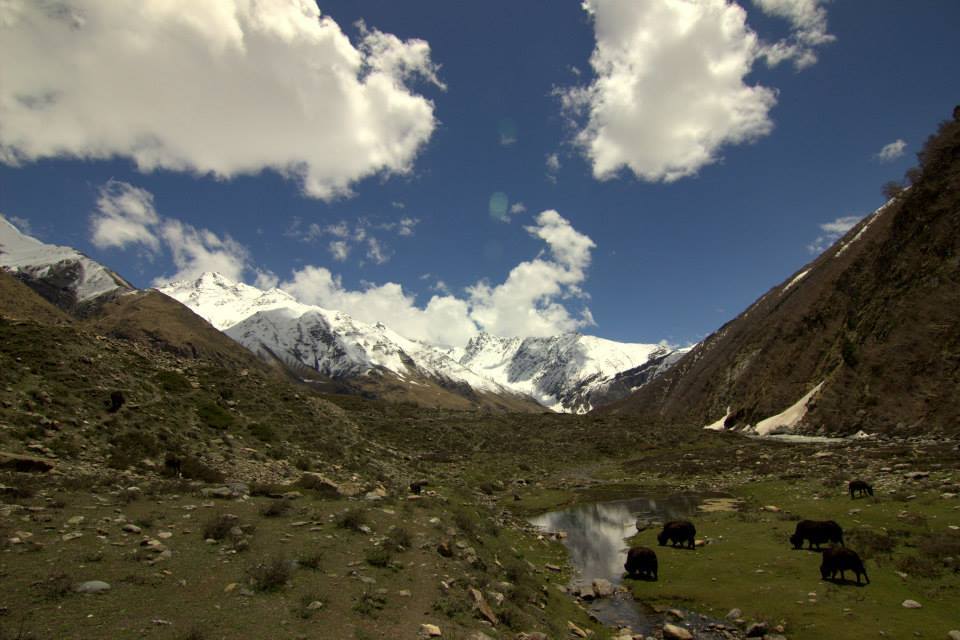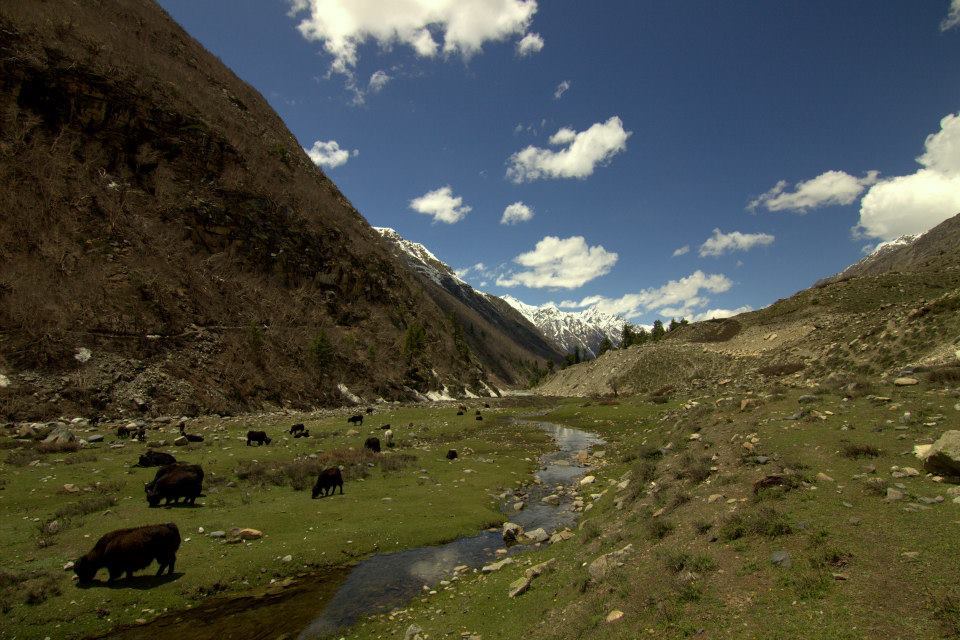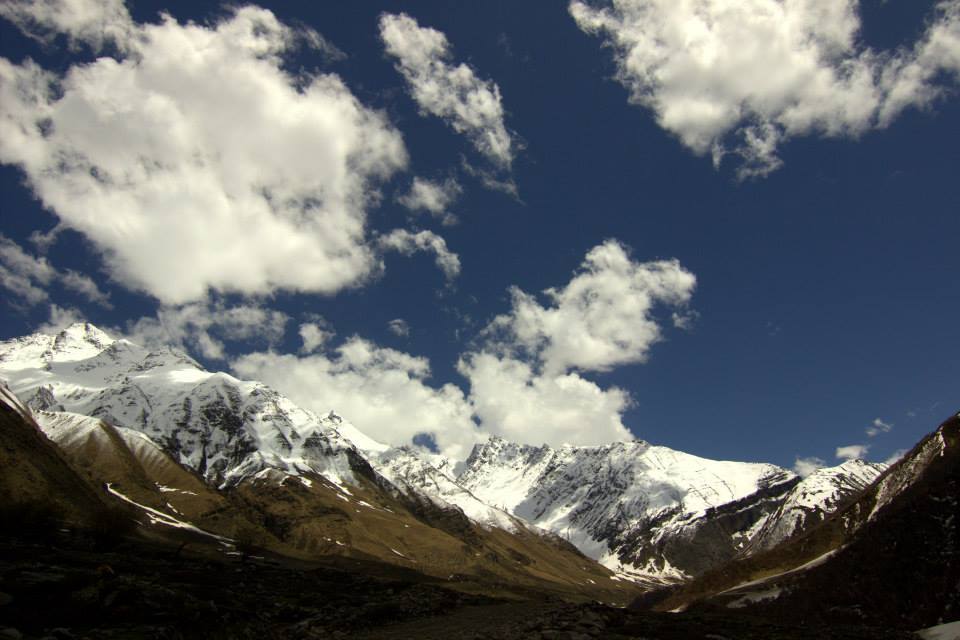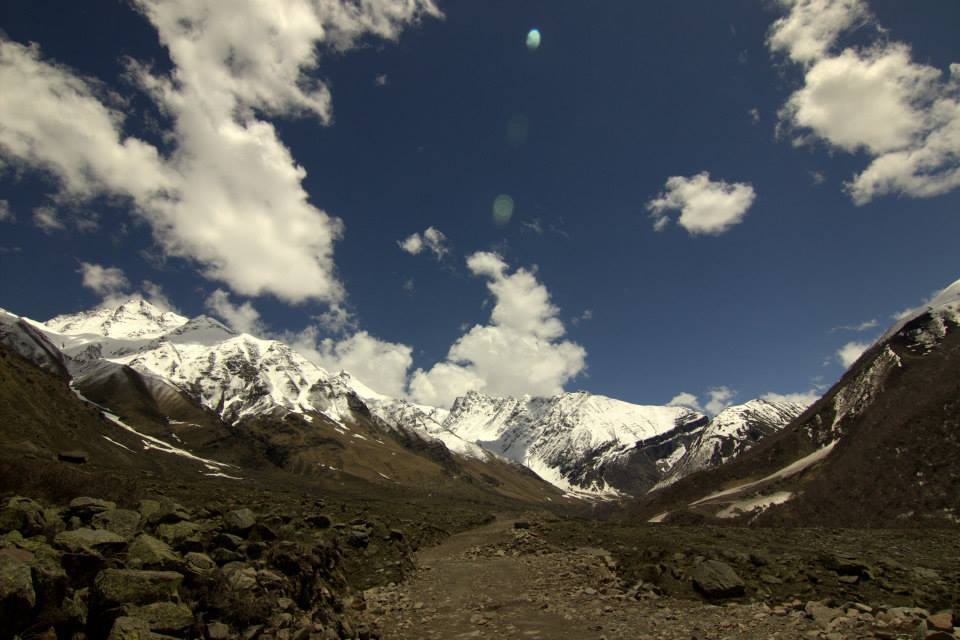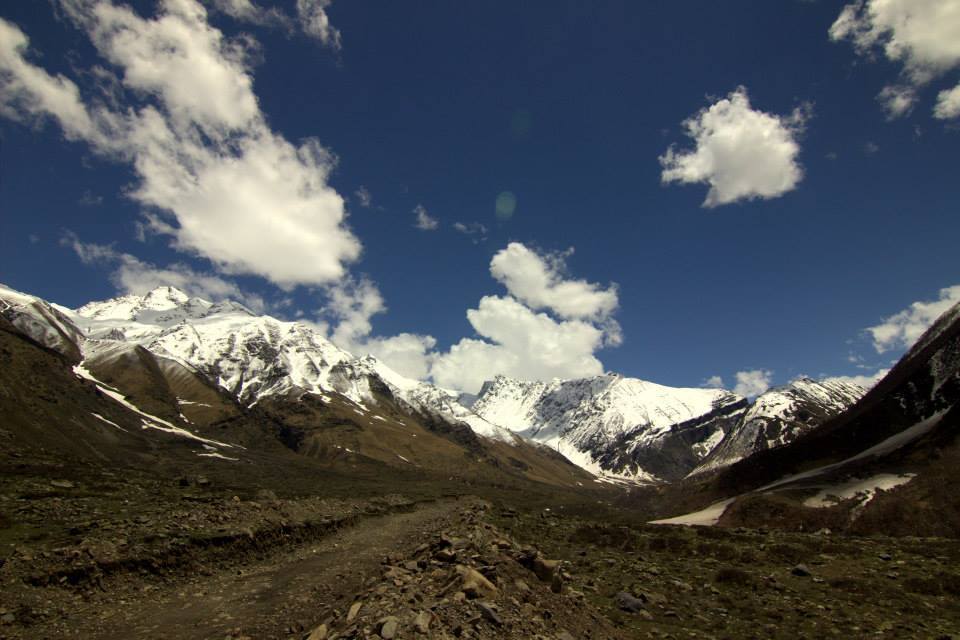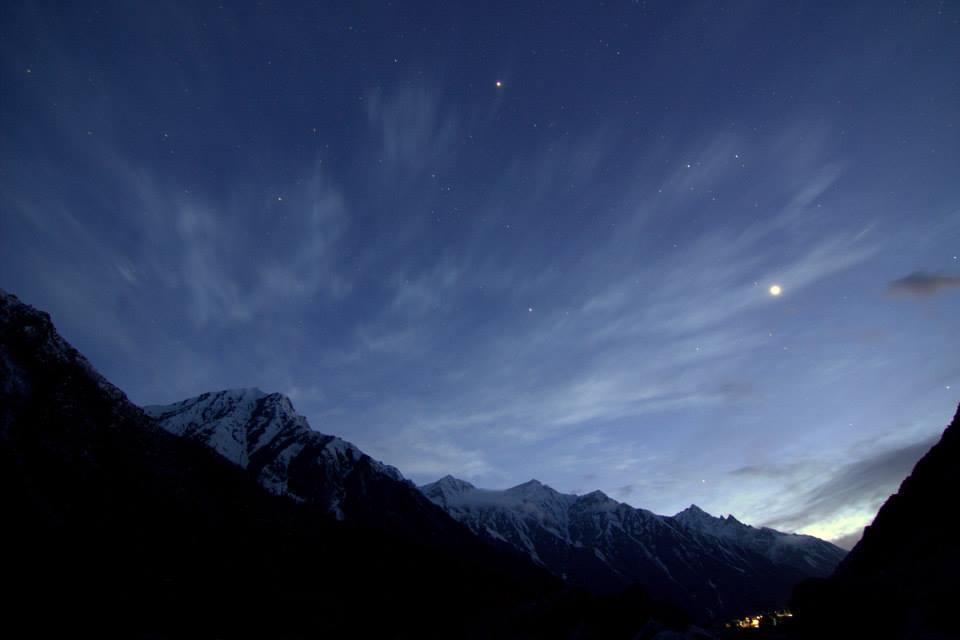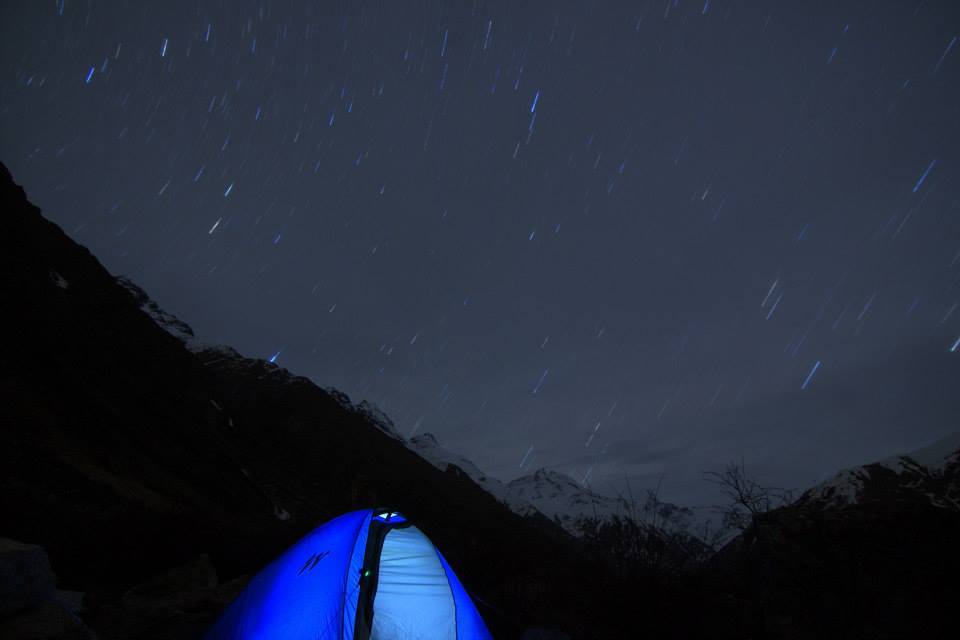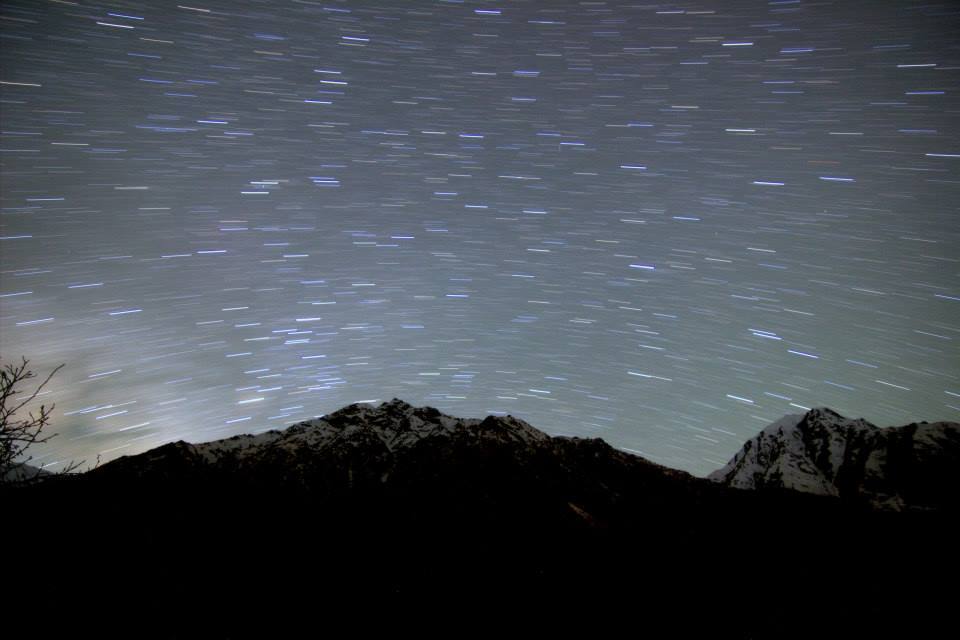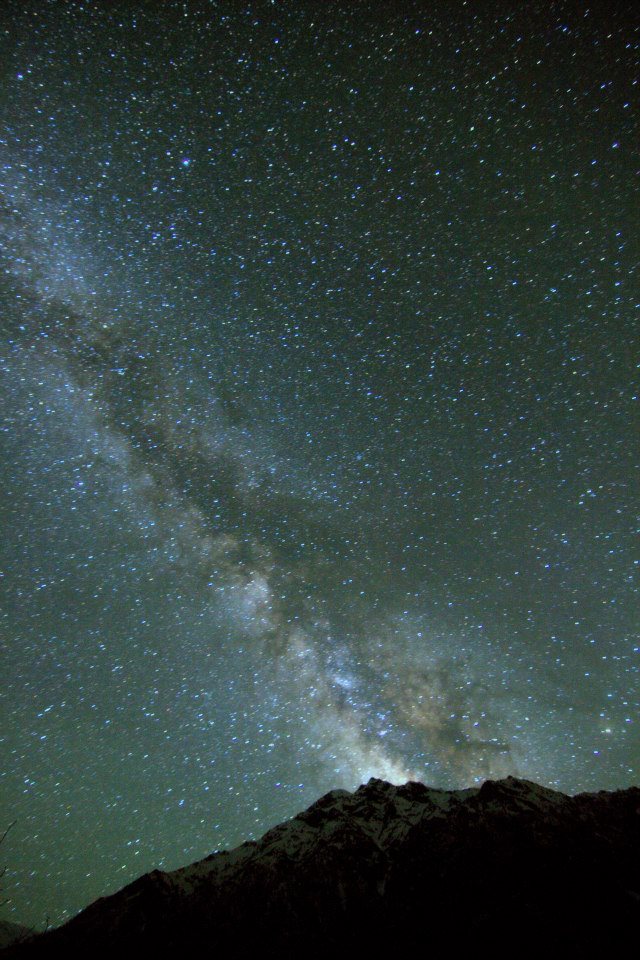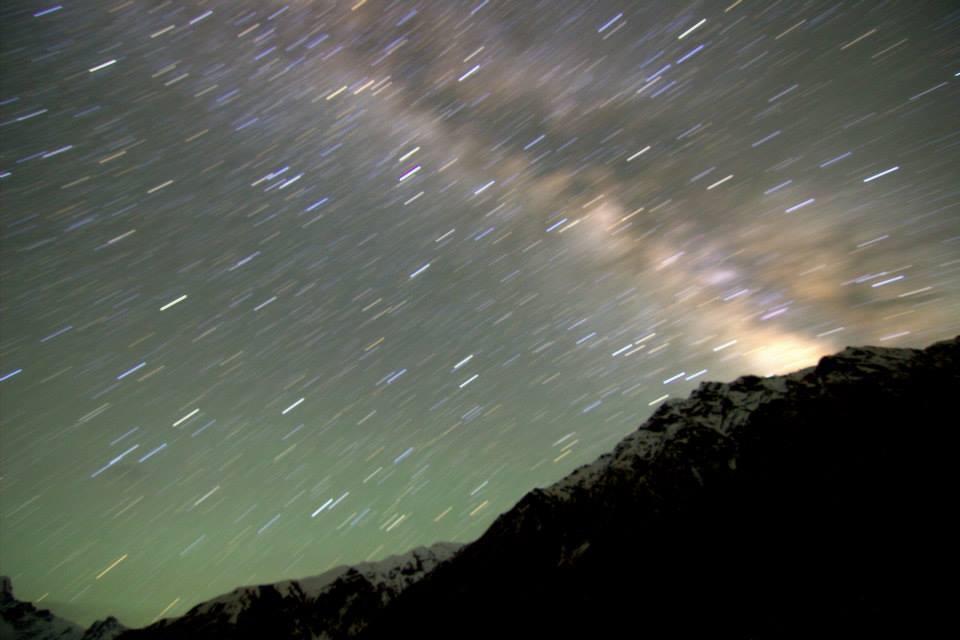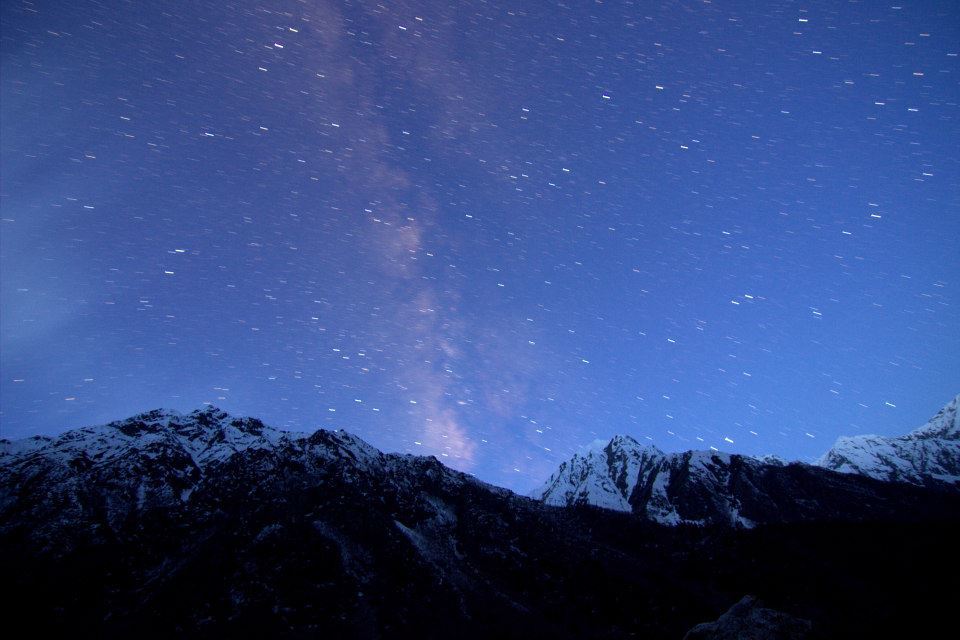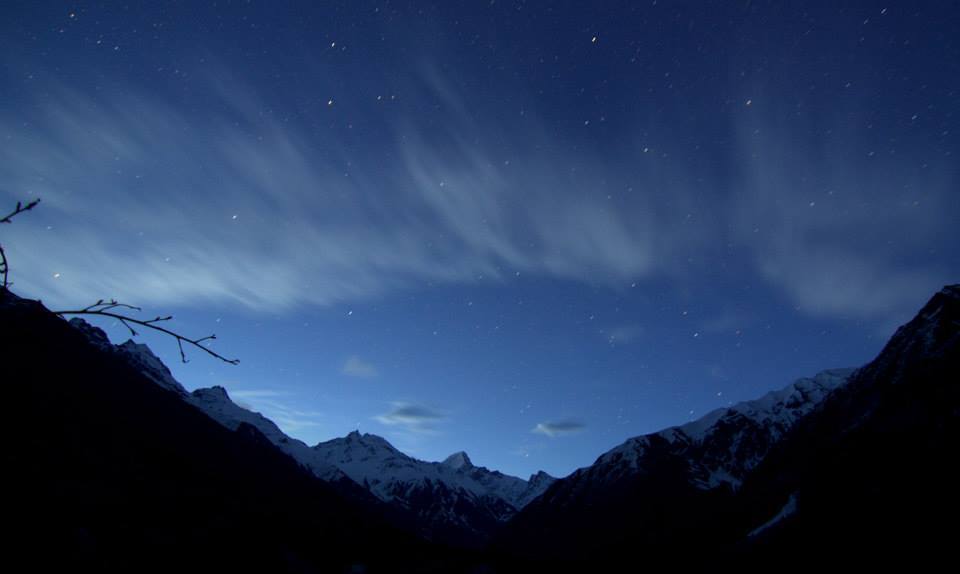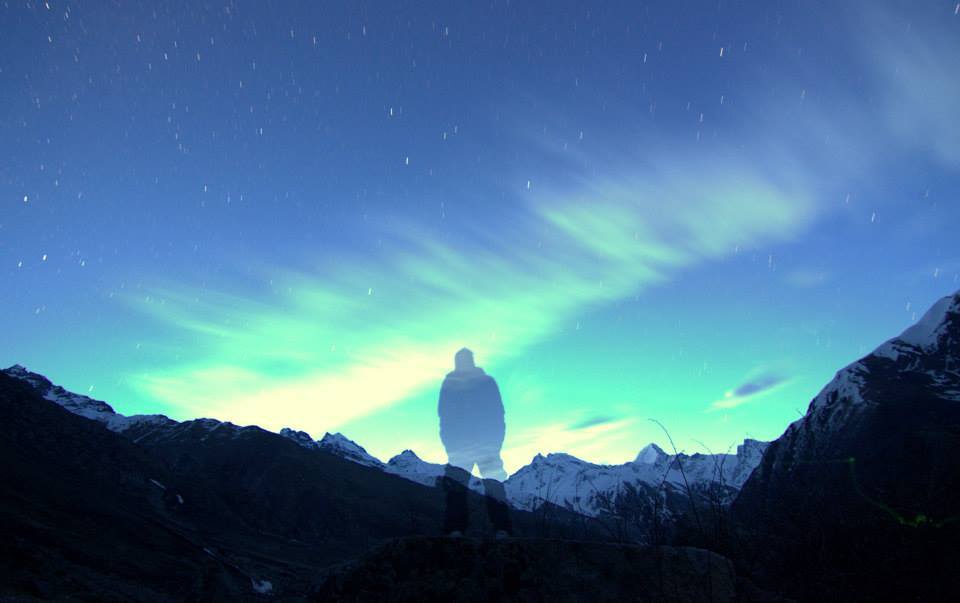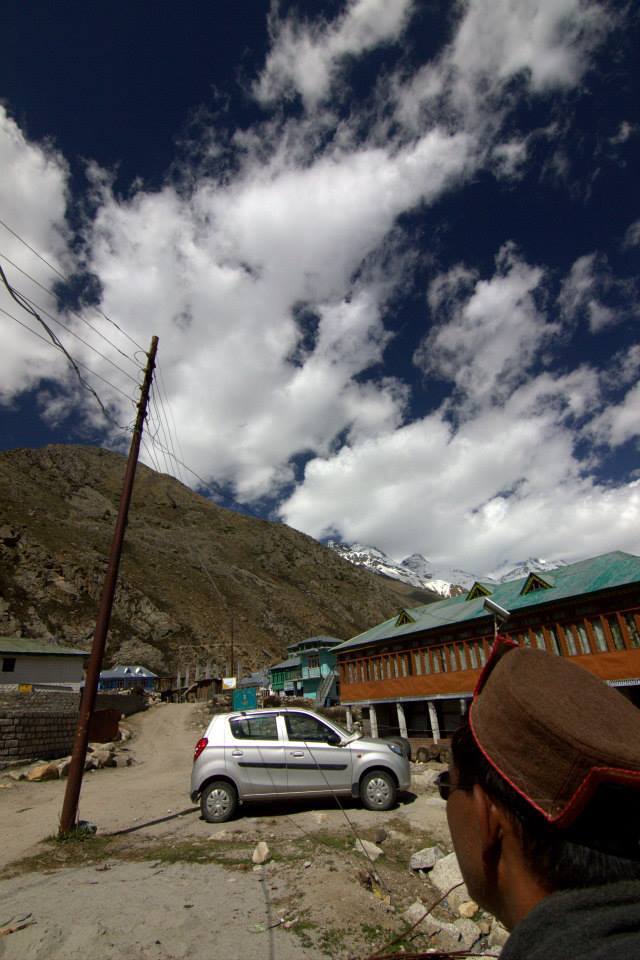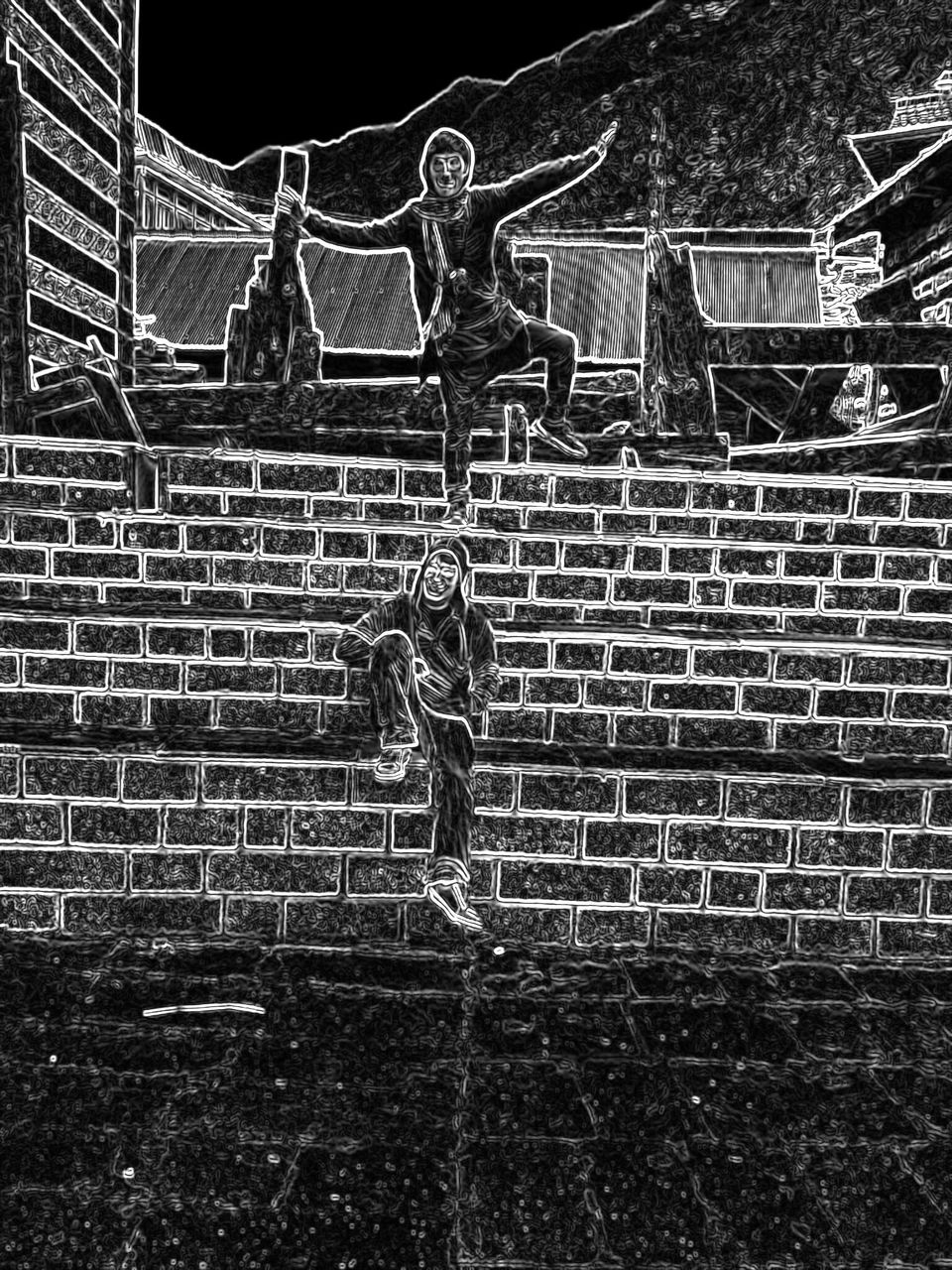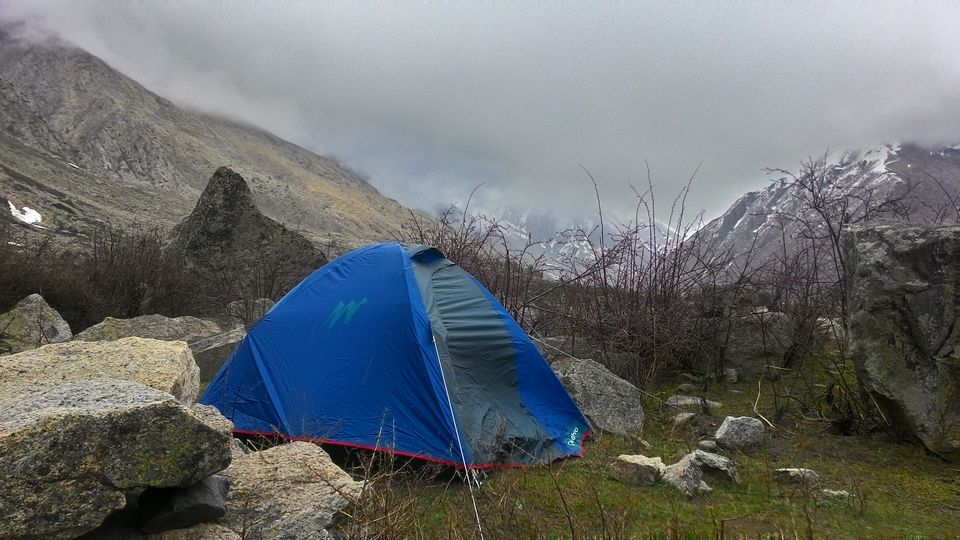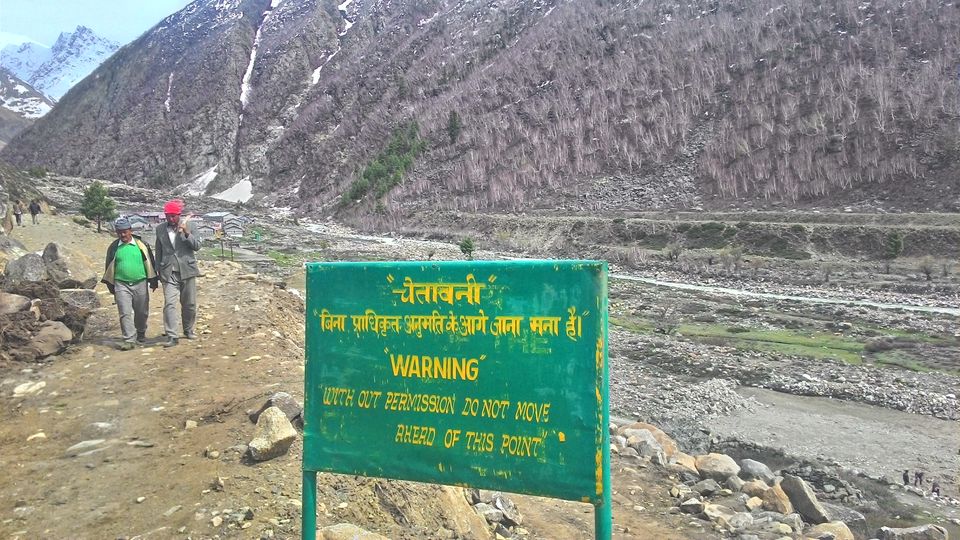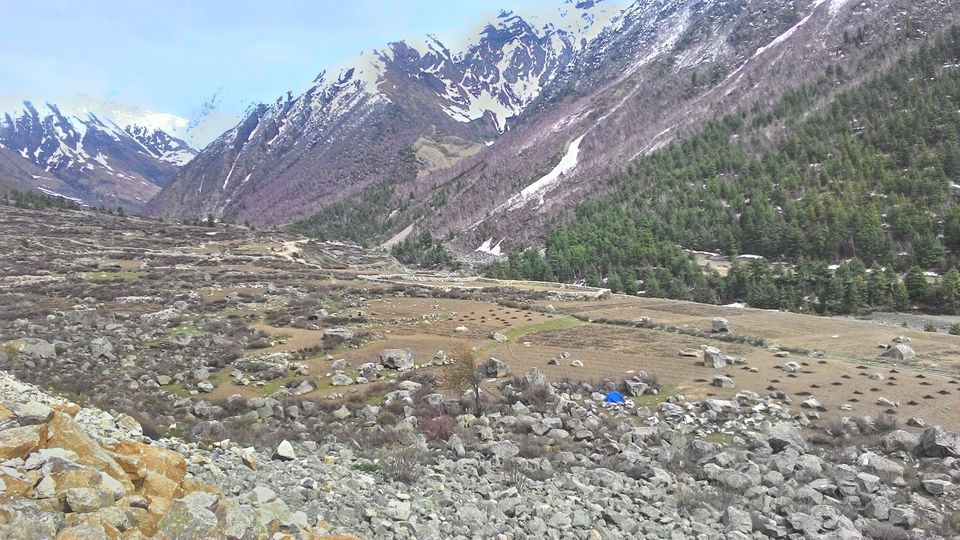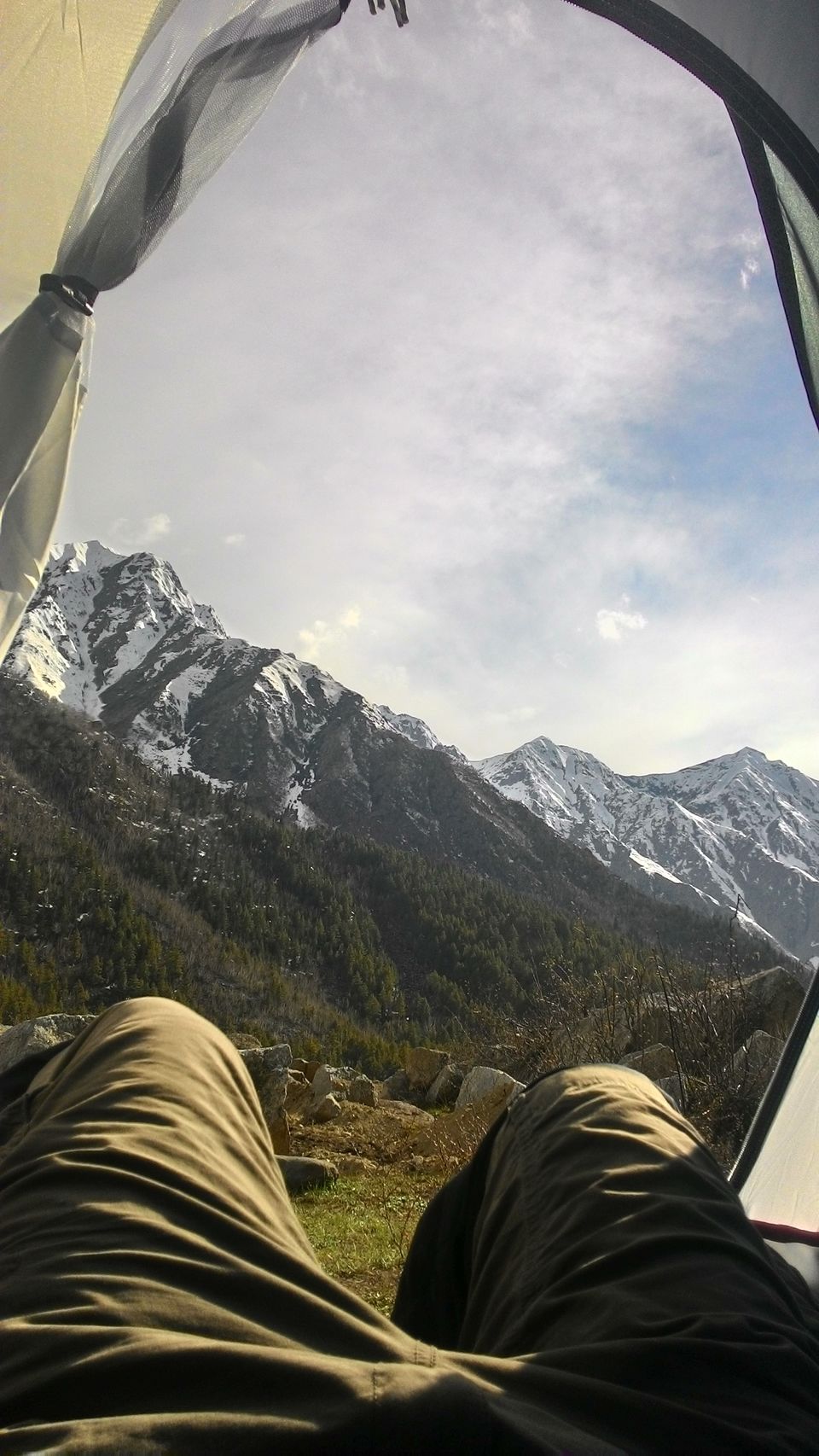 When you're working in the city, you often get weird thoughts of going into the wild like Christopher McCandles did in the movie Into the Wild. Well, I was feeling the same last summer when the Matrix was getting the better of me and I felt like plugging off for few days. Tried to plan a trip with friends but nothing was working out so I decided to go solo this time! The place was Chitkul. A very small village situated at the farthest corner of the Kinnaur district in Himachal Pradesh. The village is so near to the Indo-Tibet border that a 20-25 minute walk from Chitkul, by the river, will lead you towards the ITBP camp after which no civilian is allowed.
So, it was 9th of May, I was plugging off from the Matrix for 9 days. I have visited Chitkul back in 2011 but that wasn't enough and I was heading there again, this time all alone! It was strange kind of freedom I was feeling when I was heading towards R.K.Ashram metro station (Delhi) to catch my Volvo for Simla. It was my first solo experience and I was quite excited for it. I was carrying my camp with me, the idea was to shoot stars all night and every night in the Kinnaur valley. As the bus started to leave the Delhi border, I was getting a little skeptical about this 'Solo' experience but all of that changed when bus stopped for a while and I took a few tokes of the medicinal herb (that's weed/charas/hashish). I had my meal after dreaming of Kinnaur for a while and then it was all set for the night. I had my earphones in and gradually slipped into deep REM sleep. When I woke up, it was around 4:30 a.m. and the bus was on Chandigarh to Simla highway. With view changing from City to Himalayas overnight it was that familiar and soothing feeling all over again.
I reached Simla early in the morning of 10th May, around 630 a.m. I was standing at the main bus stand of Simla and nothing planned for the rest of the journey. After a few morning tokes I decided to visit Kalpa and Reckong Peo first and then head towards Chitkul as I had ample time with me to cover all of this. I took a ticket for HRTC local bus heading towards Reckong Peo. At 7:30 that bus started it's journey, whatever you say about local buses of Himachal but it's the cheapest and sometimes the fastest way to travel in Himachal Pradesh. The bus dropped me at Reckong Peo's main bus stand around 5 p.m. I kept my camp and my rucksack at a shop and went for walk in the town.
With majestic peaks of Kinnaur Kailash in front standing tall, Reckong peo is a small town at a height of 2290 mts. There was a bus to Kalpa at 6 p.m. which I had to catch. Kalpa is a beautiful town 13kms up from Reckong Peo at a height of 2960 mts. I reached there around 7 p.m. and took a room near the bus stand. After a long tiring day I had my meal in my room only and slipped into sleep for a while. It was 10 p.m. already when I woke up from my power nap. Sadly, it was cloudy outside with no stars visible. This made me restless and I went for a night stroll of Kalpa with my Camera and tripod. As I had to leave early in the morning for Chitkul so I made most of the night I got at Kalpa. At 1030 p.m. in the night, it was a surreal experience roaming around this ancient town of Himachal Pradesh and shooting nightscapes. I came back to the hotel around 12 a.m., blasted off my speakers for a while and then slept to catch the morning sun rising from Kinner-Kailash peak.
Next day I woke up around 8 a.m. and just caught the Sun rising above from Kailash peak. What a perfect way to start the day I said to myself. Today I had to reach Chitkul. Luckily, the hotel owner was going down to Reckong Peo from where the bus to CHITKUL goes so I tagged along with him in his Maruti Alto. From Reckong Peo's bus stand I caught the next bus to Sangla after having my breakfast at around 11 am. The bus journey was eventful and went in observing people and gazing at the Kinnaur views along the way. On way to Sangla to Chitkul, the bus got struck in a major jam due to landslide rubble being cleared off by the BRO team which made the bus late by 1.5 hours. When it finally got clear, the bus conductor said that the bus will go only as far as Karcham (still one hour away from Chitkul) as it was already late and the bus had to go back Peo as well. With only few passengers left for Chitkul and another bus coming from behind for Chitkul everyone agreed to get down at Rakcham. Among the passengers there were two foreigners too, proper backpacker looking young fellows, a little confused about what's really happening. They were struggling to understand the language, I was having fun looking at east meets west conversation which was going nowhere so I jumped in told them that everyone has to get down at Karcham and take the next bus which will be coming in another 30 minutes after this one drops us at Karcham. They were also going to Chitkul and as I was also alone so we started to chat. Jewish Americans visiting India and Himalayas for the first time. We got down at Karcham and realised that we had a common interest and that is Hashish. Conversation started over the first few tokes and I thought it would be good if I could share a few days with these two (expense will be less and they seemed like good people) because having a foreigner friend along with you in Himalayas does bring you it's own liberty. Local people give you more attention as they get enchanted by the fair skin and their hippie look in the Himalayas. Anyway, we decided to stay together in Chitkul for 2 days after which they had to leave. They got a guide and I got company for two days in Chitkul.
It was 6 p.m. of 12th may when we reached Chitkul. It was still cloudy with rarely any stars visible. We took refuge in the first guest house of Chitkul that lies on the right side of the road passing through the village. It was the same place where I stayed in 2011. We took two rooms, mine was to get stoned and theirs was for drinking scotch. I had the herb and they had the scotch. I tend to usually stay distant from people when I am tripping in Himalayas but as these guys were from other side of the globe and knew nothing about me so I decided to interact and surprisingly they seemed rational, intelligent and down to earth travelers. Basically everything that Americans usually are not. Rest of the night was a spiritual one with Beatles playing in the background and three drunk plus high guys discussing geo politics and effect of Matrix on our thoughts! I took a Moonrise shot at around 3 a.m. in the morning and finally at the end of the night or you can say start of the next morning I finally got hold of the names of two new friends I made, Sammy Katz and Ryan Youkilis.
Next morning (13th May) I woke up late around 11. Sammy and Ryan were already up. The idea was to chill in the daytime, trek to the ITBP post in the evening and come back to shoot stars and psychedelic selfies (in which I have specialty) in the night. So, this was a very funny incident in the evening when we trekked past the ITBP post in the evening. As it was very cold outside, we carried a few blunts with us. With scenic beauty all around, light quickly fading away from the valley and a few tokes high we decided to go past the sign board which said 'Without permission do not move ahead of this point'. 200 meters into the No Man's Land with ITBP camp 100 meters downhill on our right side we decided to take a break and sit down. It was late evening kind of darkness in the valley, we took only few tokes when a bright torchlight from the camp was pointed to us and a shout came from one of the soldiers 'Haan bhai, Kya chal raha hai?'. With tokes getting me a little high, bright light on my face and a joint in my hand I felt like a terrorist busted on the border patrol trying to sneak in two foreigners but I immediately replied back 'Sirjee jaa rahe hain, zara nazare le rahe the'. 'Bas bohot nazare dekh lye, ab vapas nikal lo' a shout came back, all we could see a man holding a big torchlight and yelling at us! Immediately we got up and started to march back towards the village. Well, that was the incident for the day and soon came the night. We decided to get a little drunk and high in the room first and then go out to shoot the psychedelic selfies under the stars as that was the highlight for the night and Sammy's guitar too which he kept playing all night after finishing whole of the scotch bottle. (see photos!)
On 14th of may it was cloudy in the morning and it started to rain by 11 a.m. Today Sammy and Ryan were leaving to which I was kinda looking forward to by now as it was supposed to be a lone trip and I was supposed to camp in the fields. We were having our morning tokes, chai and breakfast when the bus to Reckong Peo came which both of them had to catch. We said our goodbyes and poof they were gone. I was alone now! The rain stopped after a while and then around 3 p.m. I took my camp and went into the farming fields of Chitkul where I had to set it up to takes shots at night. I was looking for space with my tent and rucksack when some of the local farmers took notice of me and started to ask questions. 'Kaha se aae ho?' 'Professional photographer ho kya' 'Taaro ki photo kya khichoge?' 'Raat ko akele camp kar loge?'. I sat down feeling the earth, they were having chai after a hard day of work at the field and poured one for me as well. It was such a refreshing feeling to see strangers welcoming you in their land with such open arms, apparently it only happens in remote areas of Himachal now where there is still humanity left and people still care for each other. There was this lady among the locals who resided in Simla and was in Chitkul for few days, it was her husband's place. She was working as a senior journalist with Dainik Jagran, Himachal pradesh, she was the one who talked to one of the farmer to lend me a space to camp for three days including today (14th may). Manjeet Negi was the name. Anyway, I took my camp and found an appropriate place almost immediately. It was like this place was meant for my camp only, surrounded by rocks to avoid wind and bushes near to make a fire. My camp was finally setup! I still had the room booked in the village but I shifted to a guest house near the fields' side of the village so I could charge my batteries and have a place to get fresh in the morning.
After setting up my rucksack, sleeping bag and other essential things for the evening and night I made a fire for a while with Cedar Deodar wood which one of the farmer gave me. It's the best when used to start a fire as it burns even with a matchstick when dry. Anyway, the fire was just for fun and taking a feel of the Himalayas. With majestic views in front of me, a fireplace, camp and my playlists grooving up the valley I felt at home because home is a feeling and not a place! With Sammy and Ryan gone my frequency of taking tokes increased as there was nothing else to do. Of course I could have trekked but this trip was not for trekking, it was just to chill and relax at a place where no one could disturb me in shooting the stars at night. So, I was experiencing these higher states of consciousness when I slipped into deep REM sleep for a while, when I woke up it was getting dark with only a little light left in the valley and then it started to drizzle also. This left me deeply disappointed as I was eagerly looking forward to shoot stars all night. I waited for a while but the weather started to get even worse and that's when I thought I should go back to the room in the village as staying in the camp and make myself suffer whole night because of rain made no sense to me. So, I took my camera bag and other necessary essentials with me to room and left my rucksack along with my clothes in the camp only. It rained heavily that night and my hopes of a successful Astro trip were diminishing now. The weather was not clear until 4 a.m. in the morning and there was fresh snow falling at the peaks visible from Chitkul. Finally I lost all hope and went to sleep.
15th May, my final day in Chitkul was the luckiest one for me. I slept at 5 in the morning and woke up around 10 due to sunshine falling on my face through the window of my room. It was a feeling I cannot describe in words, finally the clearest weather since I came to chitkul and fresh snow added to the beauty of the peaks. I wasn't even fully awake when Manjeet (the Journalist) was crossing by my guest house apparently looking for me only. She wanted a few shots of the valley along with their field animals, she was writing a story about proper care taking of farm animals working in the region of Himachal. By farm animals I mean donkey (the labourer), Yak (the producer) and other kinds of beneficial animals in use for Himachali people. The shots had to be taken in the area which was way past the sign board near the ITBP post. How would I be going there I asked? She said my husband is a contractor with ITBP and he takes care of all of the maintenance work done at the ITBP post of Chitkul and he has to go to the 2 kms past the sign board to fix a gate for which soldiers were demanding for few days. So, the idea was to dress me as a working class hero and sneak me past the sign board saying that I am a member of the working crew and then let me roam in the area beyond Chitkul to shoot the animals feeding in the valley. Understanding the situation, I immediately got excited as I got the opportunity to shoot the exclusive and sensitive area of the valley which I am calling since then the 'Beyond Chitkul' area.
Her husband was moving at 11 so I had only half an hour to decide and let her know about the deal. I asked her if I will get credits for these shots to which she said No which made me a little uninterested in shooting but still interested enough to see the place with camera fitted in my eyes so I decided to go and shoot anyway. It was a funny, strange and a very traveler kind of a feeling when I was riding in the back area of a TATA 407 with all of the other locals and workers who were going to work on the fixing of the gate for the soldiers. Everyone had to walk after the sign board near the ITBP camp. To add to the drama I removed my sunglasses, my jacket, gave my camera bag to a local and took a metal sheet (that was being carried for the gate) with me to look as local of a worker as I could. When we reached the place where the gate had to be fixed, Manjeet's husband asked me to go, explore and take some shots of the valley. I asked how much time I had to which he said till 1 p.m. (it was 11:30) so I had enough time to explore. Roaming around in unexplored territory had it's own kind of a victory feeling. I remember when I was walking on the abandoned roads of this part of the valley, where only Army trucks would have roamed, suddenly after a twenty minute of walk the scenes turned from majestic to Heavenly! It was emptiness all around with river Baspa flowing through the valley and farm animals having their feeding frenzy. I was feeling like I am the only human being within 3 to 4 kms of radius. They say nature is the best healer and I was feeling it. I got pretty amazing shots of this part of the valley (Beyond Chitkul). I came back at the gate fixing point around 1:15 p.m. and they were still finishing the work. I sat on a rock and had a little chat with Manjeet's husband, he was quite impressed and satisfied with the shots but I was still not happy as they were not giving me any credit. We came back in the village around 3 p.m. I had my lunch and went back to the camp to shoot the stars as it was all clear today. Batteries all jacked up, joints already rolled up I got ready for the night. As night began to capture the valley, the stars started to shine brightly and my heart started to pump with every beat of the song playing in my speakers. Rest of the night went in exploring frames, composition and trails of the Milkyway. I felt like an artist exploring the canvas of cosmos when I was laying down in my camp and looking up at the stars whole night making shapes and figures to pass my time. With break of the dawn and all of the shots taken I dozed off for a while. I woke up around 9 a.m. when the farmers started to come into their respective fields to work. It was my 5th day in Chitkul so everyone kinda knew me in the village of very small strength. I felt like a celebrity sehri babu among the innocence of Himachali people. I may not remember the names of the people I met in chitkul but I'll definitely recognize them by face and in 5 days I made enough impact that they will always remember me by my actions and antics in the valley! That was the final day in Chitkul for me after which I caught a roadways bus to Sangla from Chitkul, then from Sangla to Chandigarh and back to Delhi via Volvo.
So, the question is to be solo or not be solo? It has it's pros and cons. There's an old African saying: "If you want to go fast then go alone and if you want to go far then go together." It's not that I didn't enjoy the solo experience, infact I am glad that at least I experienced it once. Some of the pros are you are free to take decisions, you are not dependent on anyone, you can change your plan at any moment of time and talking to strangers to explore different cultures and rituals associated with them. On the flipside, the solo experience does drain you emotionally a little because when you're alone in a stranger town you tend to have nostalgic feelings. In my personal opinion Himalayas is a place to spread love and share it with someone you love! On that note I'll finish this very long article. Peace.