I reached Reckong Peo bus stand after a hectic overnight journey from Chandigarh which started around 7PM and ended at peo stand. We booked the bus ride from hrtchp website and it costed 672 Rs. per head. We sipped some tea and interacted with locals whether the local bus is coming over to go for Kalpa or not. Kalpa is like the upper region of Reckong Peo from where you can have a clear look of the pristine mountain range known as the Kinner Kailash and also said to be the meeting point of Lord shiva and Goddess Parvati.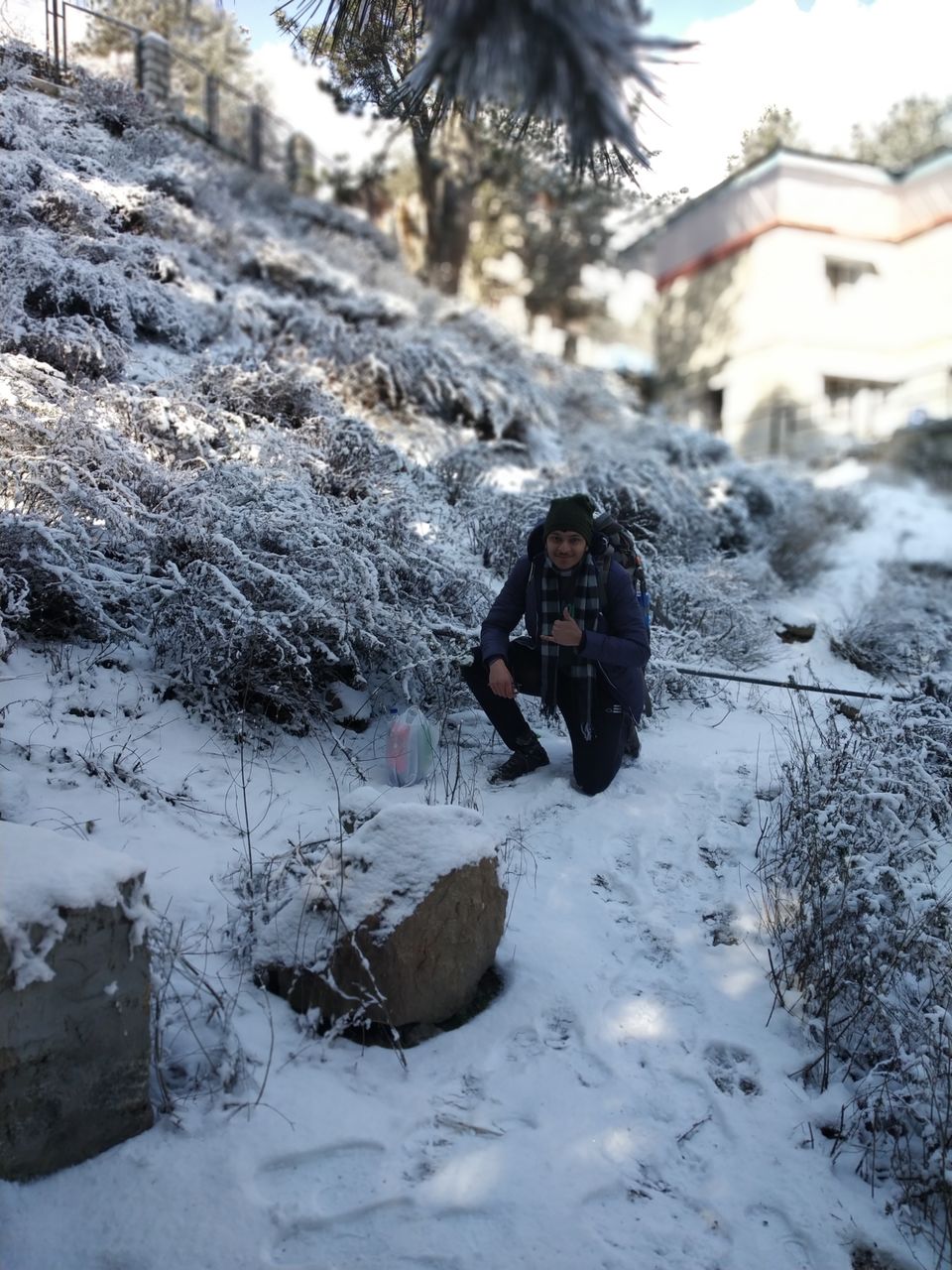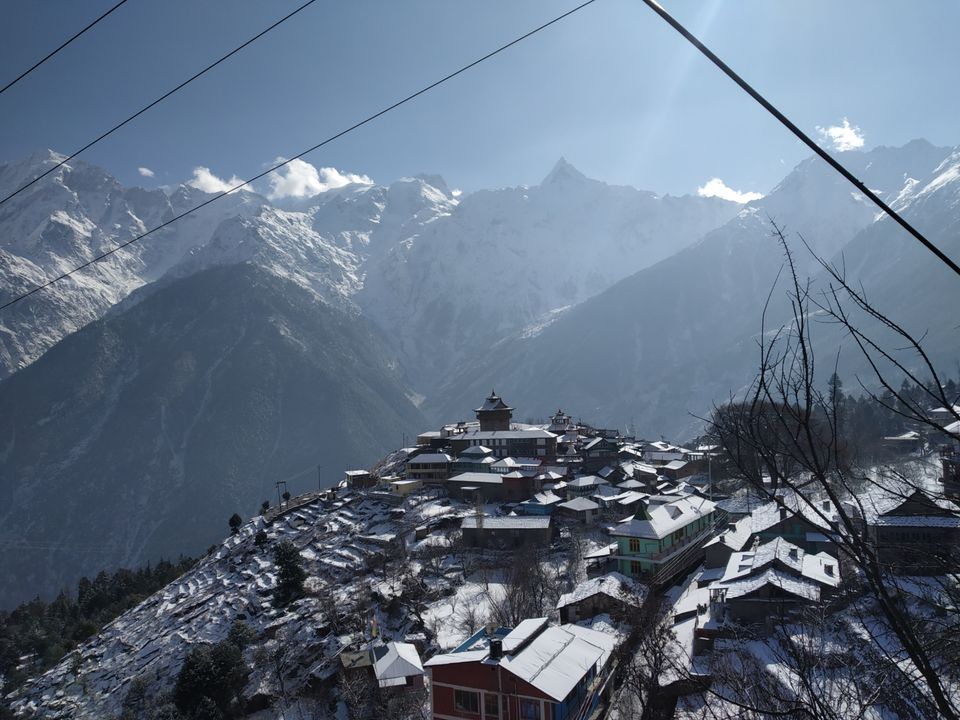 We searched for a room but every hotel and homestay seems to be shut because of the fresh snowfall a night before. The locals were stating the hotel owners leave Kalpa and come down to Rampur or shimla for some days or weeks. Luckily at one hotel we spotted some travellers who were leaving the hotel after their stay and we talked to the owner and they said we can have a room for one night and that's all we needed. Because they were also leaving for chitkul the next day. We gave 400 rupees per head for the room for 2 people. They provided a heater for 300 rupees extra. I guess if we would have bargained more the price could have gone down to 100-200 but its alright.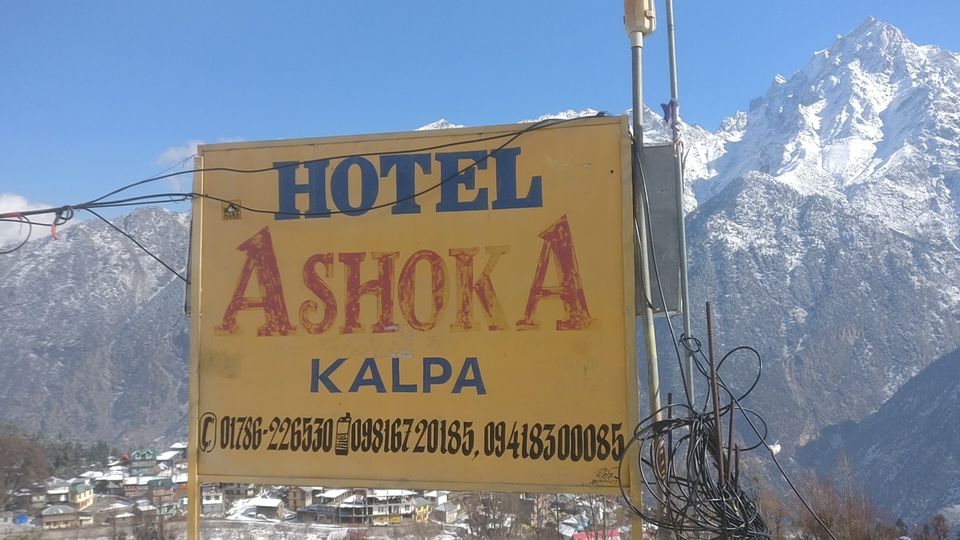 We were equally tired and enthralled at the same time. Tired by the long bus journey and enthralled by these up front magnificent views of Kinner kailash range. The mountains felt so up close from the balcony of our hotel. The hotel owner even had a chat of summitting the mountains in August. As a trekking enthusiast, I exchanged numbers with him and told him I'll call if in August I'll be free and we will summit the mountain together.
We were lazy and we were quick in visiting places so called it a day at 12PM and promised to wake up at 2PM to get lunch as we were hungry too. After having a so-so nap in the hotel room, we went out to have lunch and collect some groceries for tomorrow breakfast as we were leaving for Chitkul the next day. We headed down to the main market or as they call it so.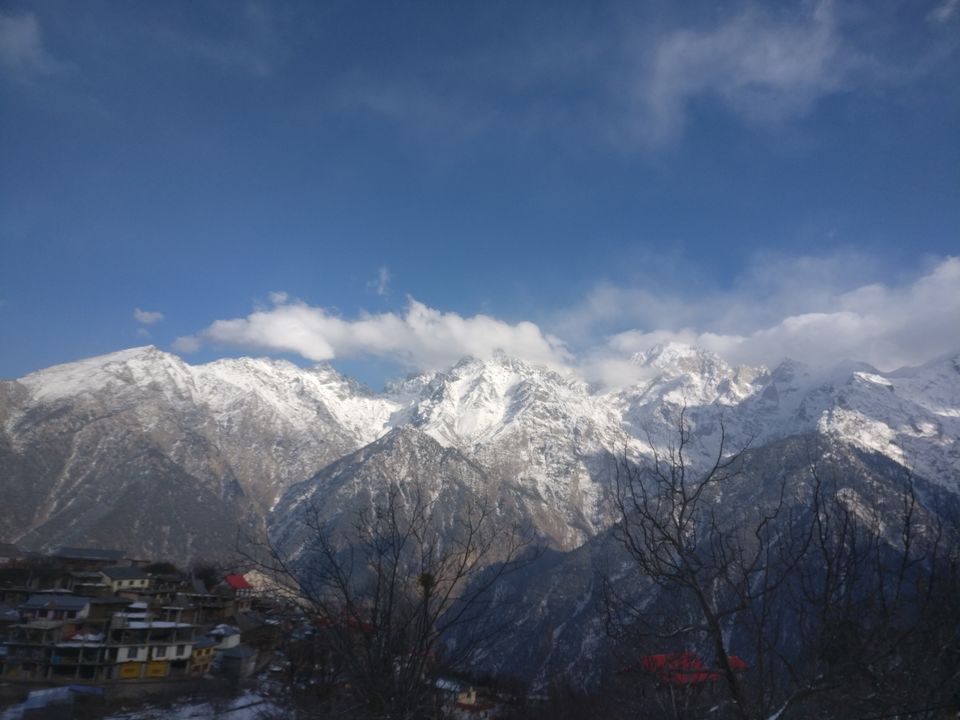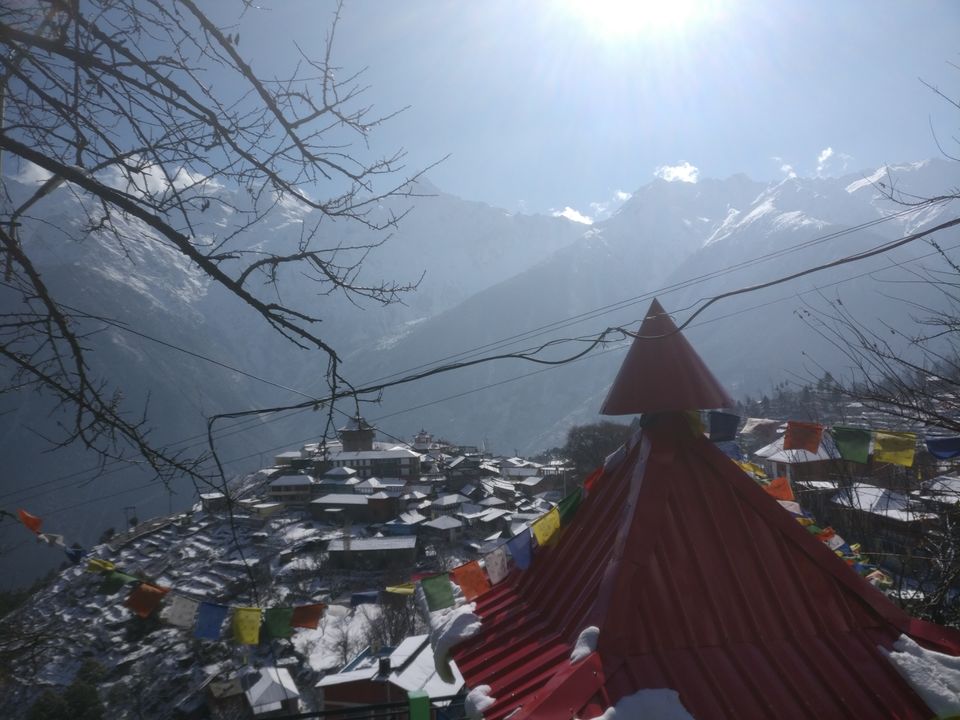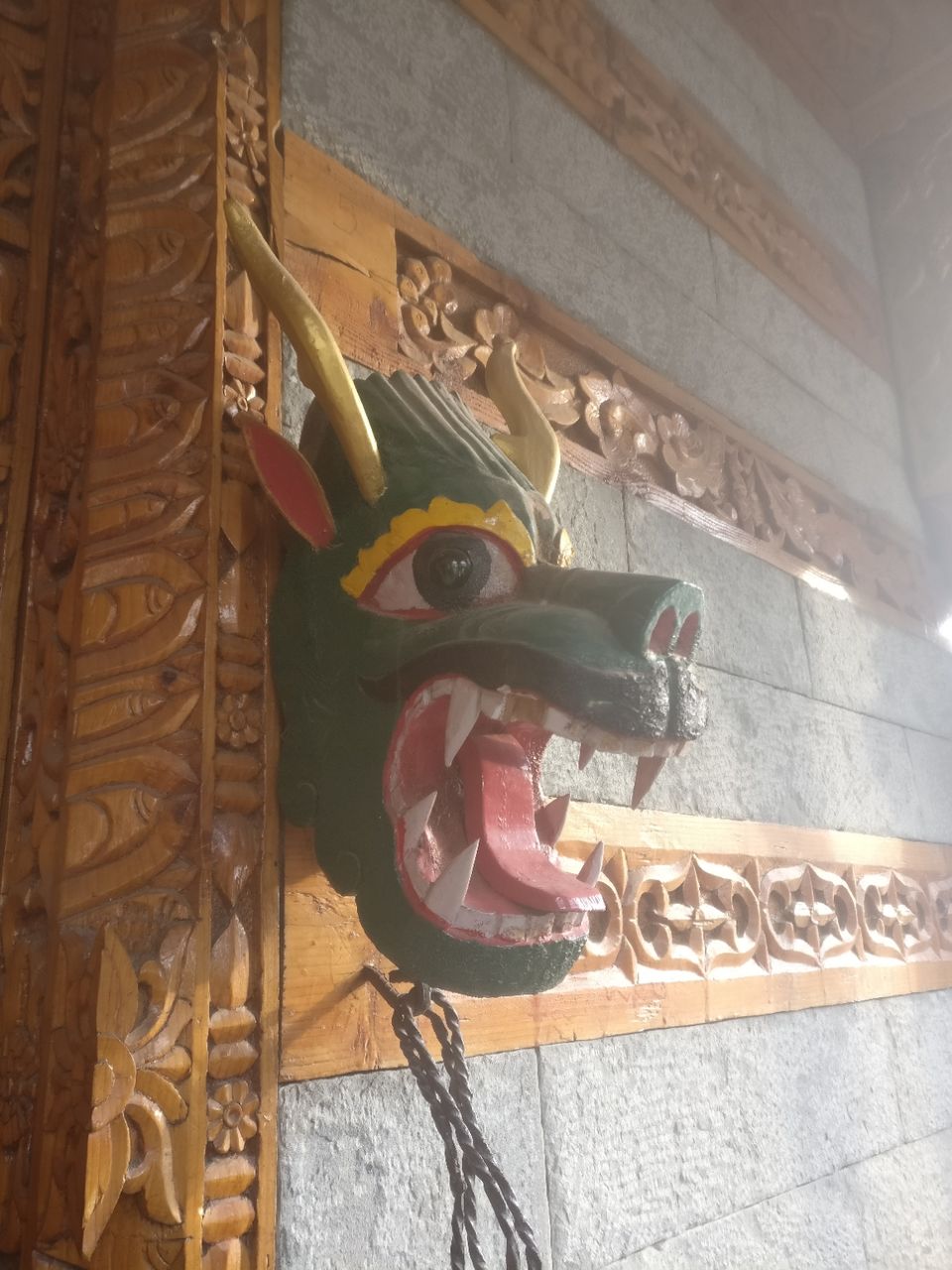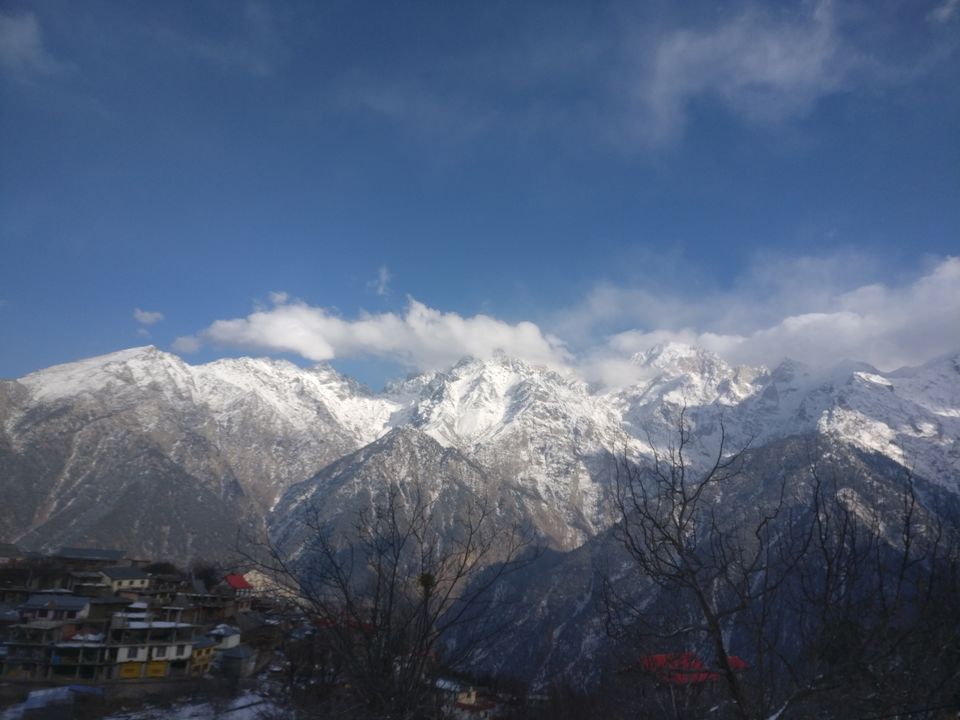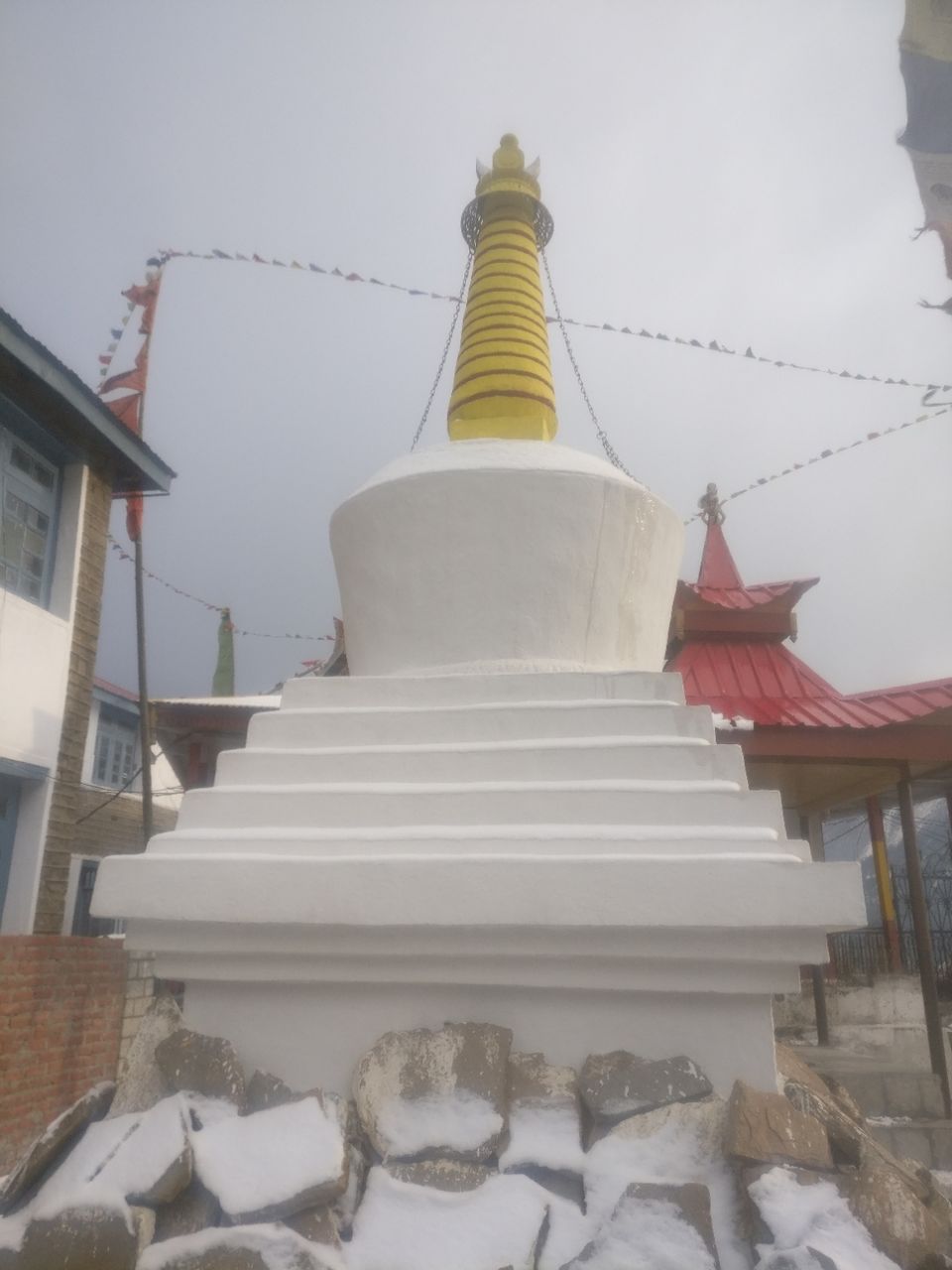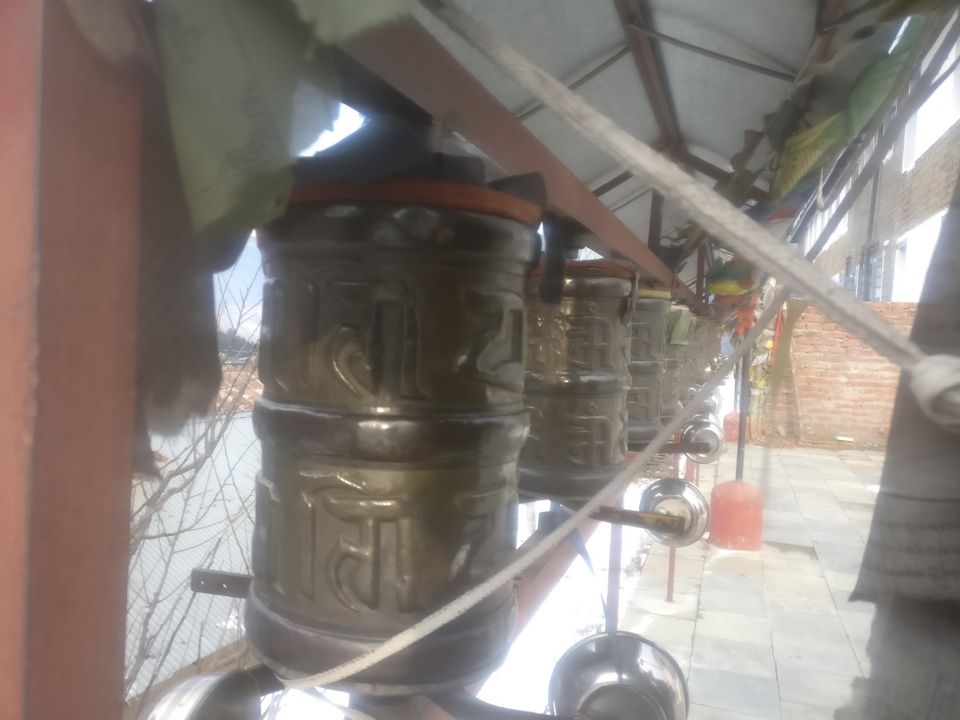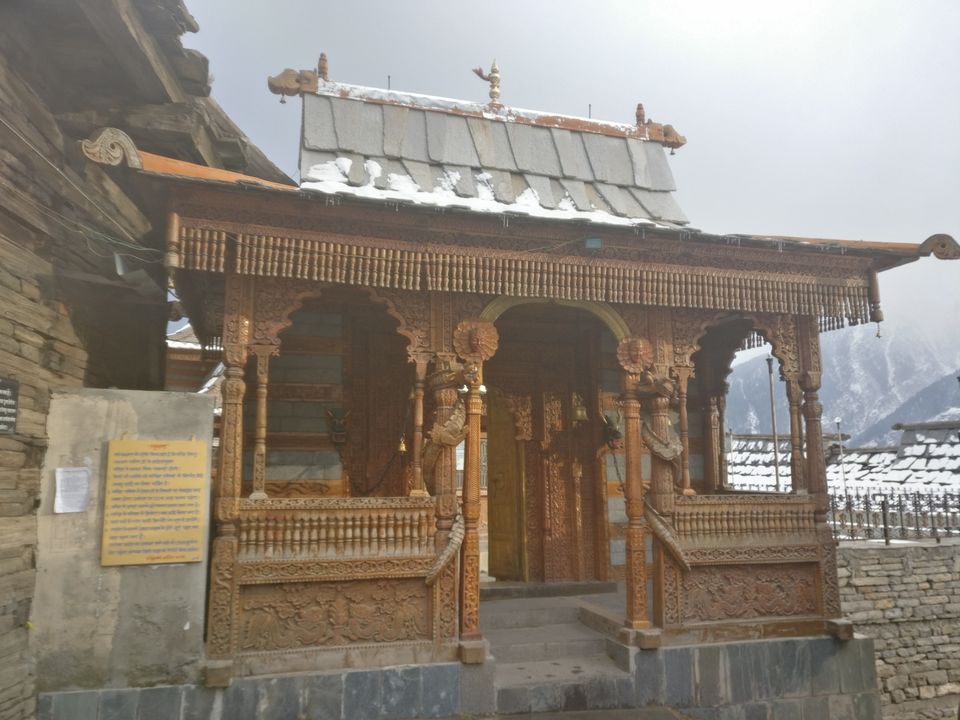 We ate at a local shop and also as I am a lover of Thukpa(soupy noodles) I ordered that and then the shop owner suggested us to try Nepali noodles (Wai Wai noodles), they were spicy and tasty at the same time. We did our evening dinner at 190 rupees so about 95 per head. We collected some bread and jam for our breakfast because we didn't want to waste time getting breakfast from market the other day as we might get late for Chitkul's bus. We came to the hotel and slept like babies.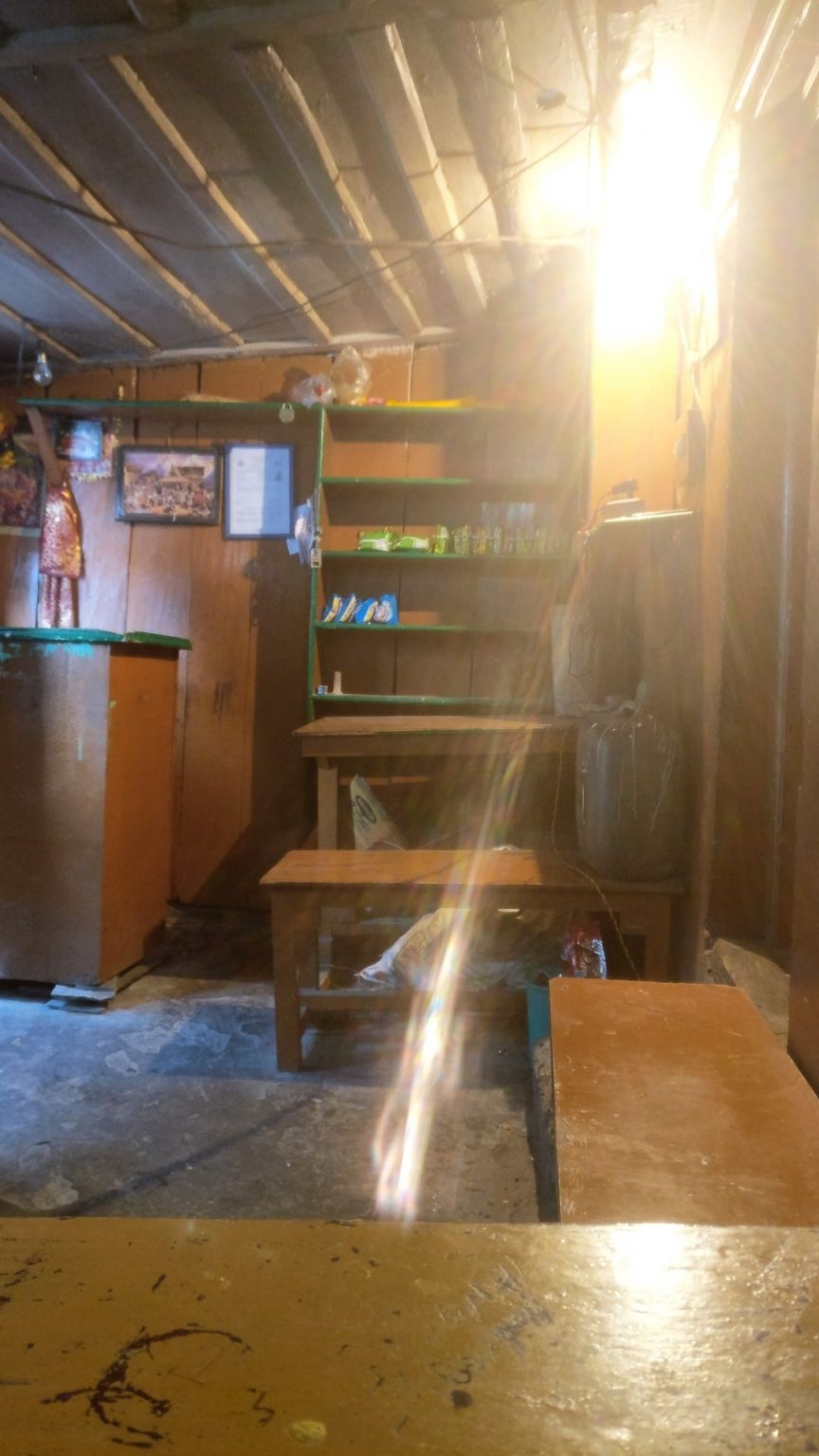 I woke up at 7AM. It was dead cold and then I checked it on Internet, it was freezing -15°C outside. ❄☃️
Still I wanted to see the sunrise and record its timelapse so I stepped out of the hotel and the moment I stepped out I knew it was a pretty bad idea to do so. But I still managed to get a timelapse of kinner kailash mountains and sun rising above them. After that I went straight into the room till it got a lil warmer outside so I brushed to this view and to be honest I can wake up to these views everyday.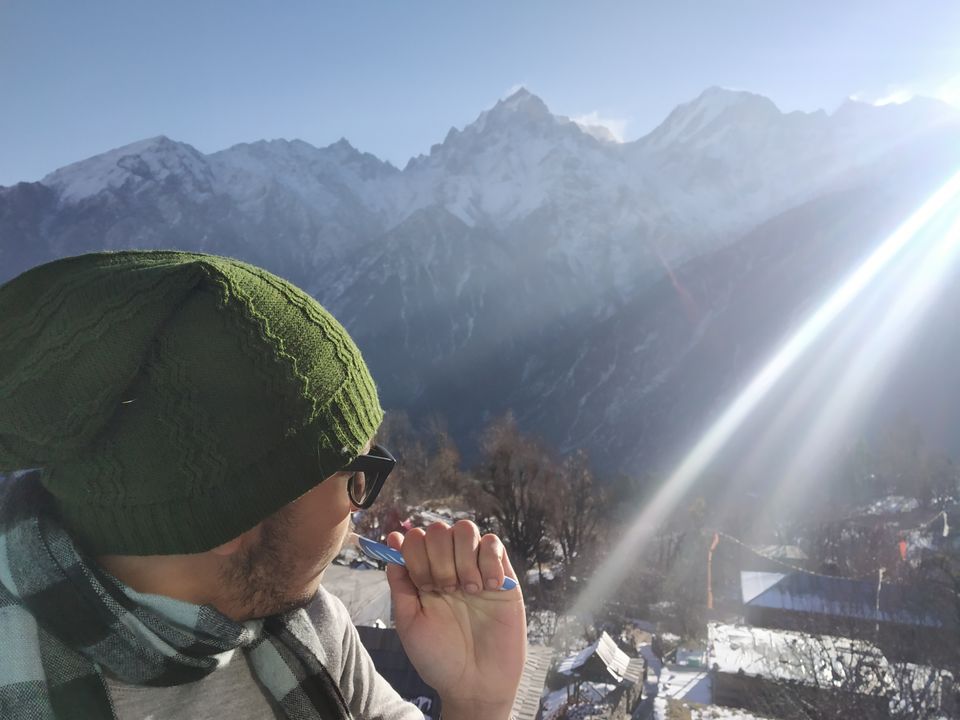 After brushing and freshening up, we did our breakfast of break and jam, packed our rucksacks and was ready to hit the road again for the most wonderful destination now. We missed the 10AM bus as we reached Reckong peo bus stand at 10.20AM. As we enquired there was another bus coming at 12PM so we were relaxed as a day is not going to be wasted. We ate omelette and sipped teas and were ready as our stomachs were ready for the day. The bus arrived after a long wait period at about 12.10PM and we boarded directly and sat at the seats and left for sangla valley where in it lies the Last inhabited village of India. The bus ticket costed around 80 rupees per head.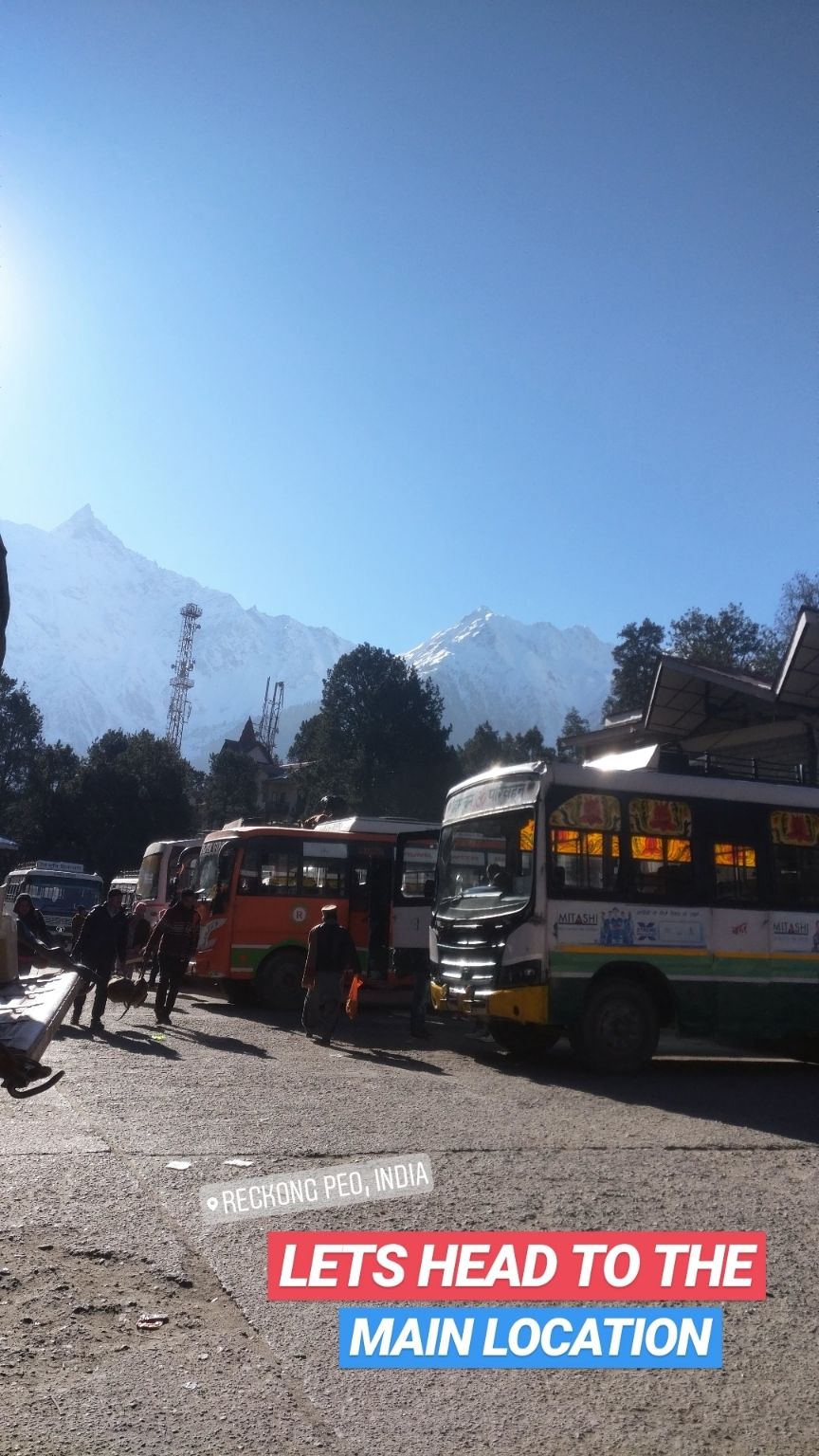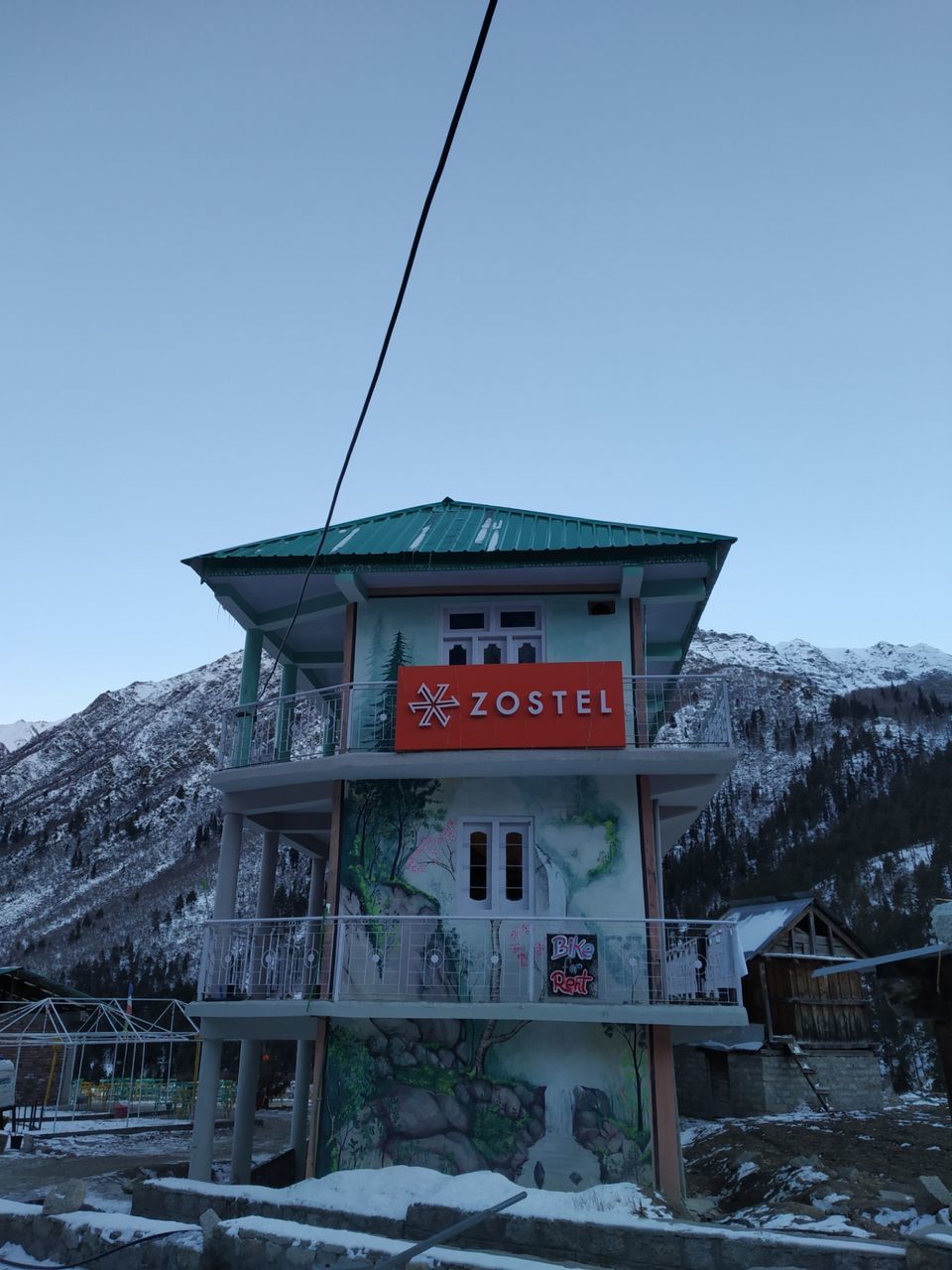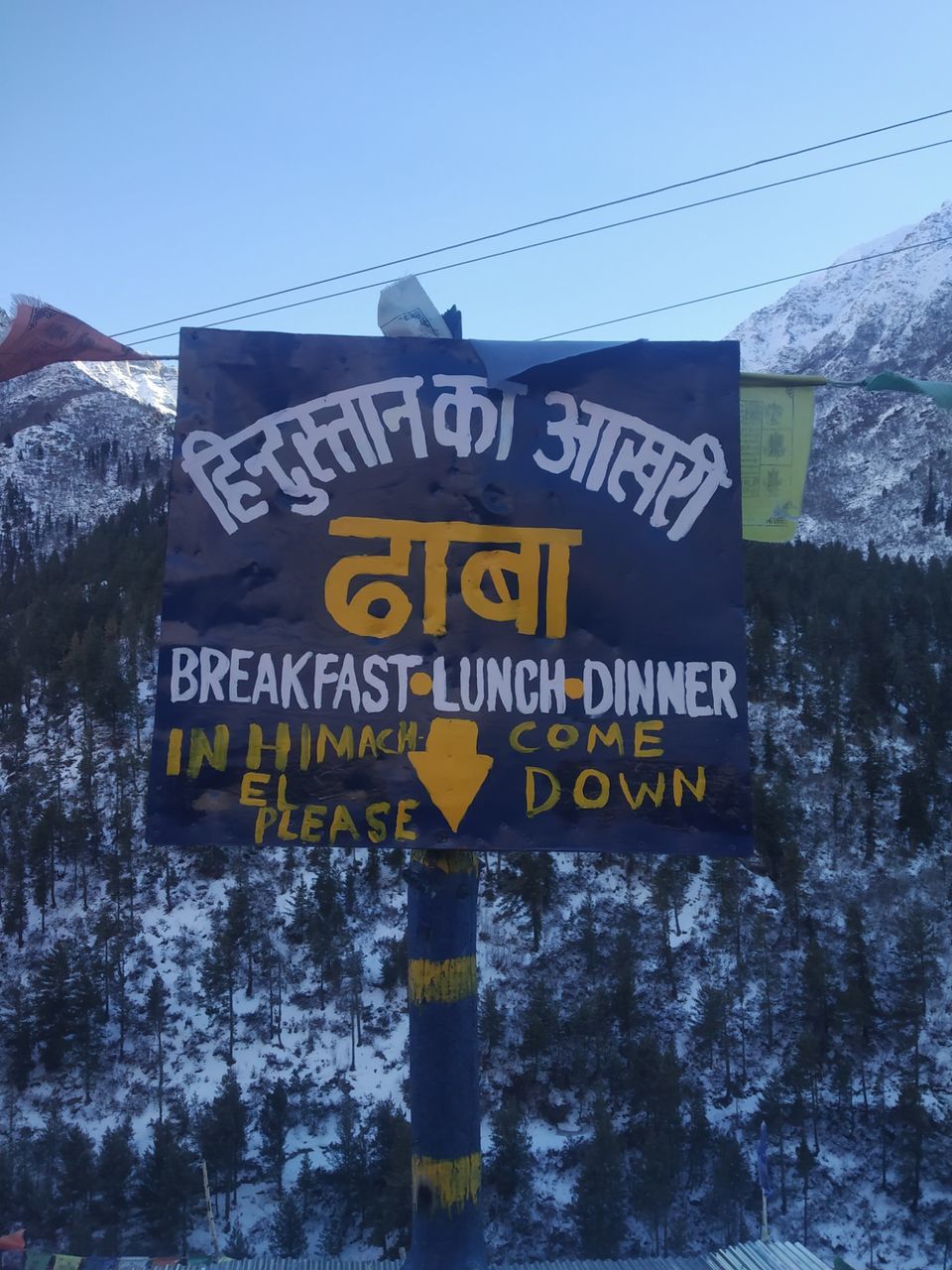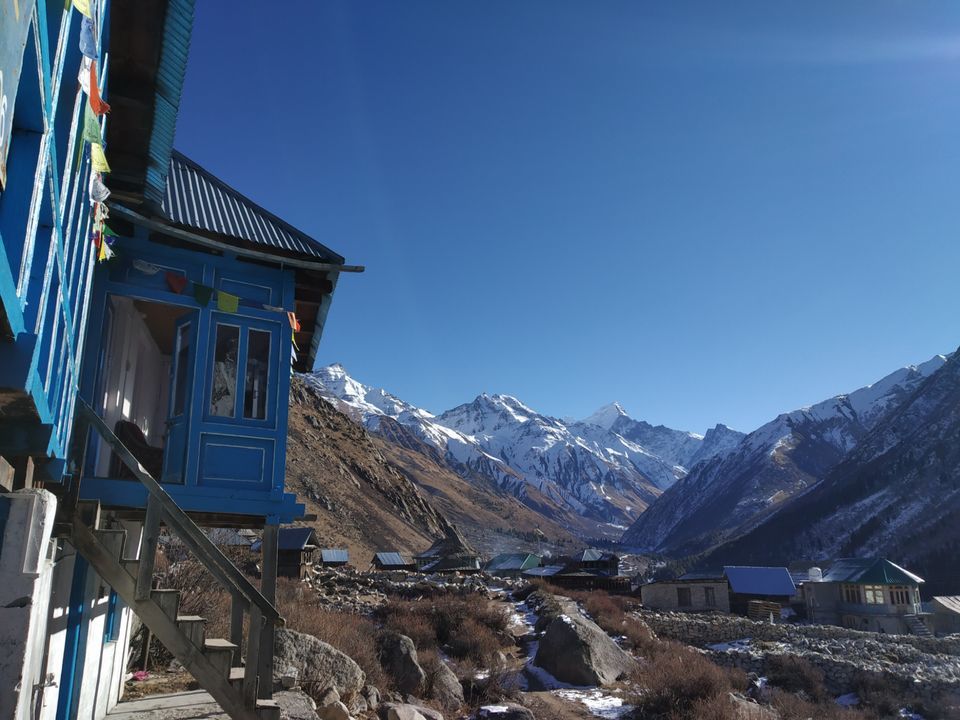 After a short and very bumpy ride of 3hrs, we reached Chitkul. We kept in our mind to either stay at Zostel or Wanderer's nest but after exploring for a bit, we found a great homestay namely Raj homestay which was up close to the road where the buses arrive and depart and also very close to the views and the mini market. We gave 800 rupees for a night including heater, clean washroom and a reading room. What can you expect more in 800 rupees? Plus 2 localites that were managing the homestay offered us local wine made of wheat to be shared by 5 travellers as the bottle costed around 500 per bottle. So we talked to the other 3 travellers staying at the homestay and shared the cost of wine and the heater room. There was a heater room where the localites cooked the chappatis and heated the chicken and veggies there at the heater.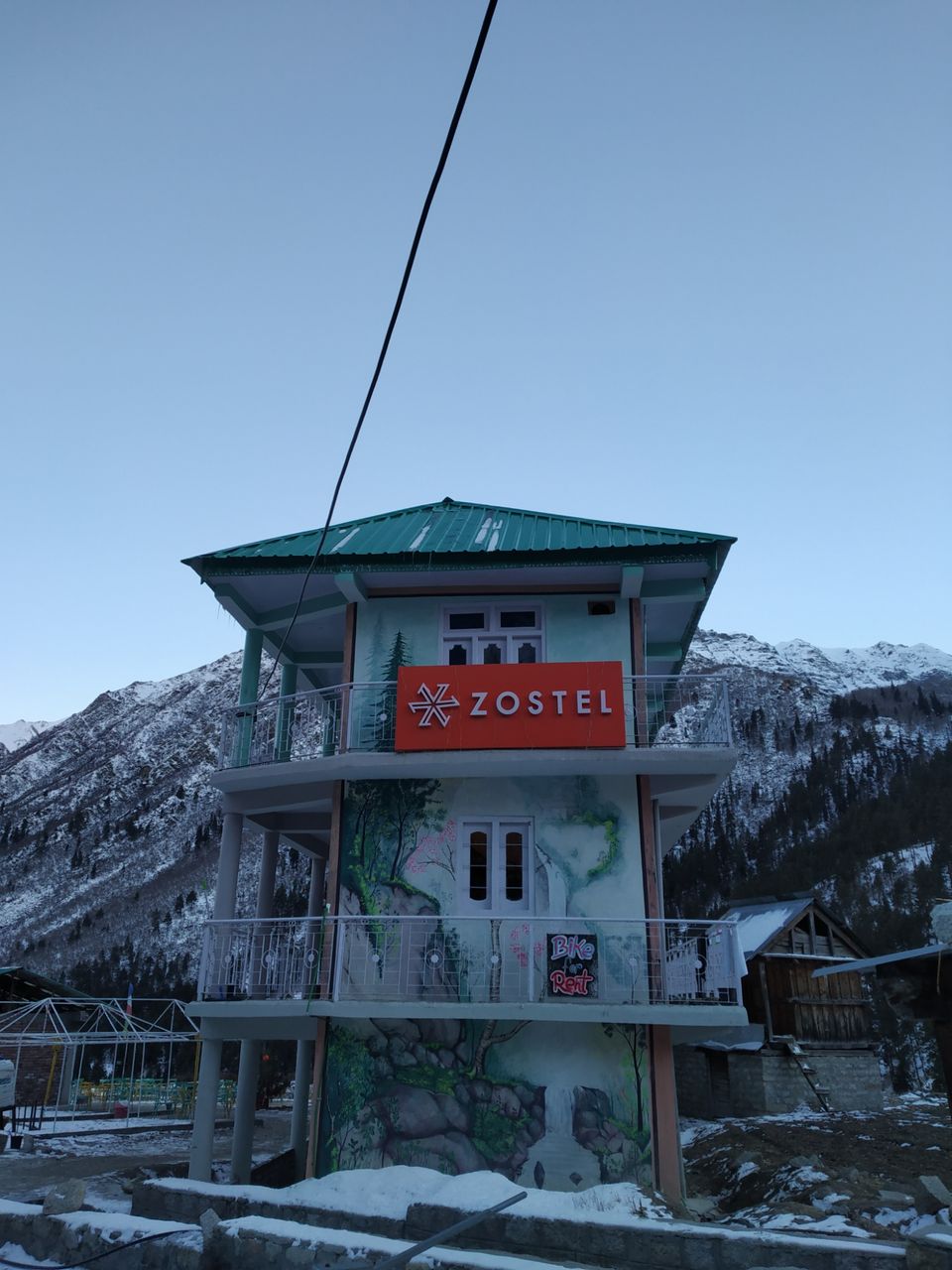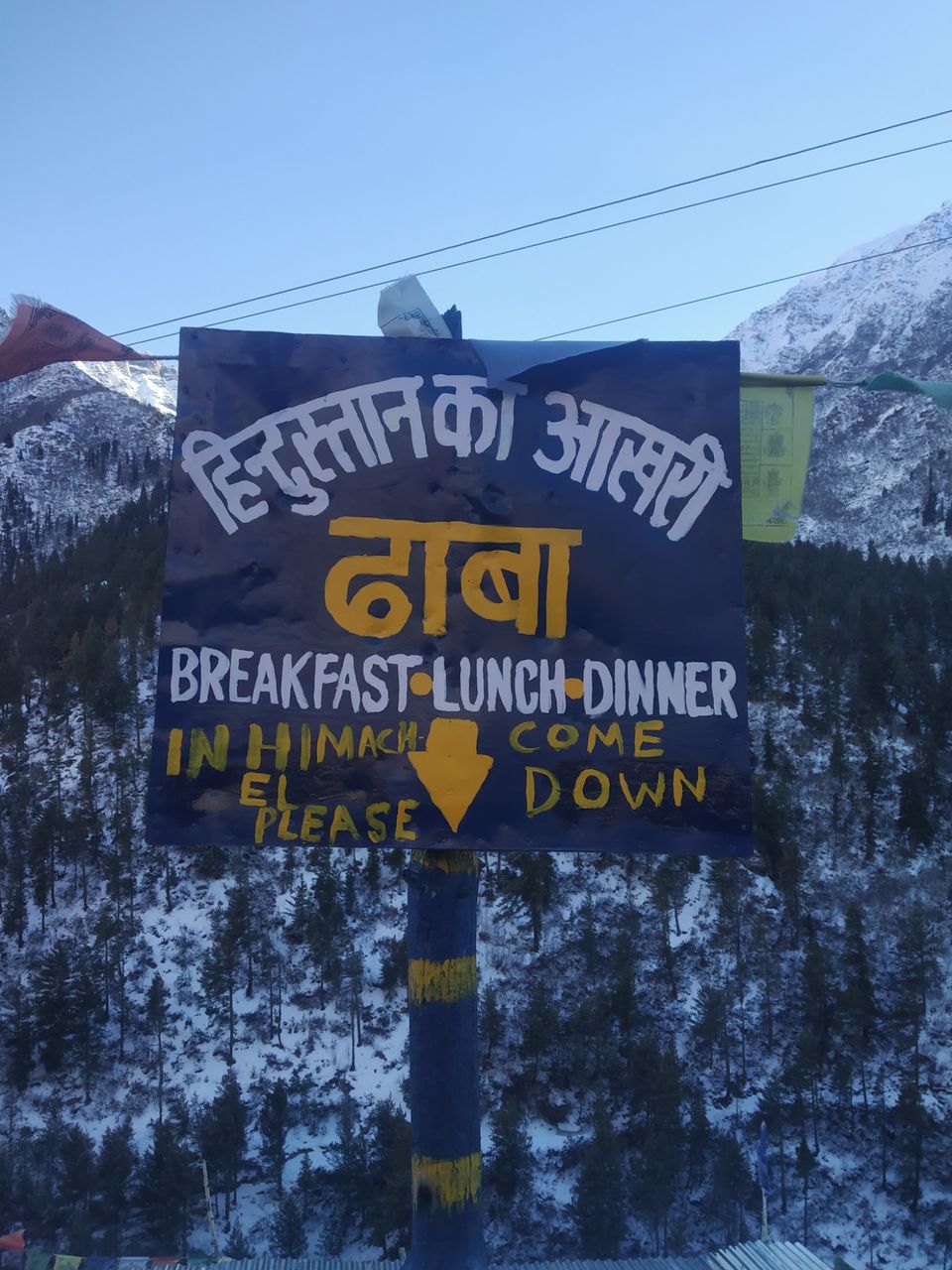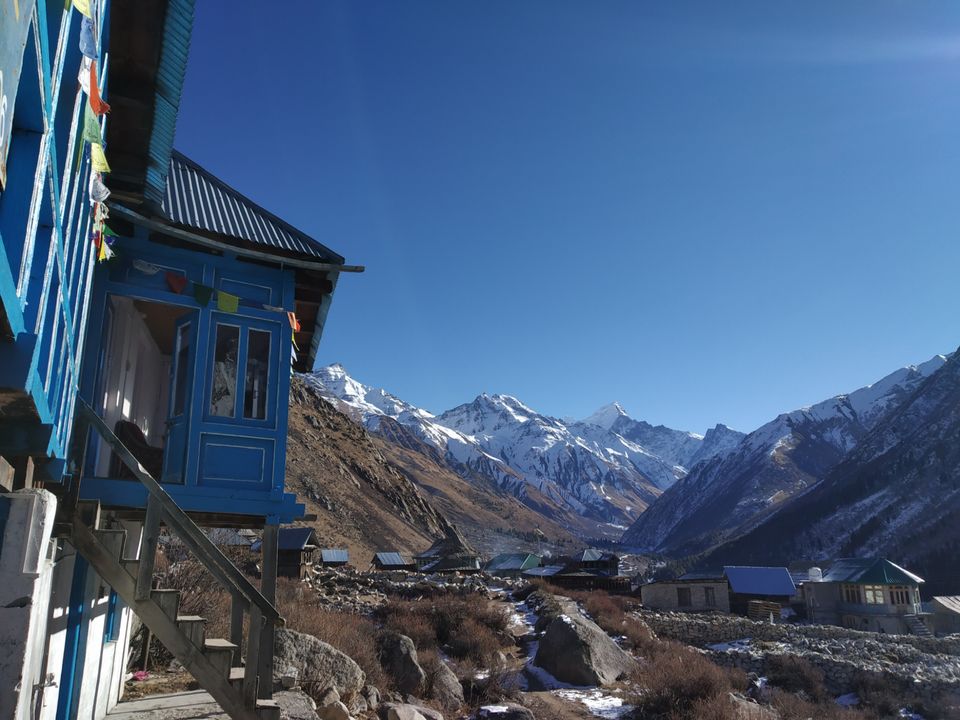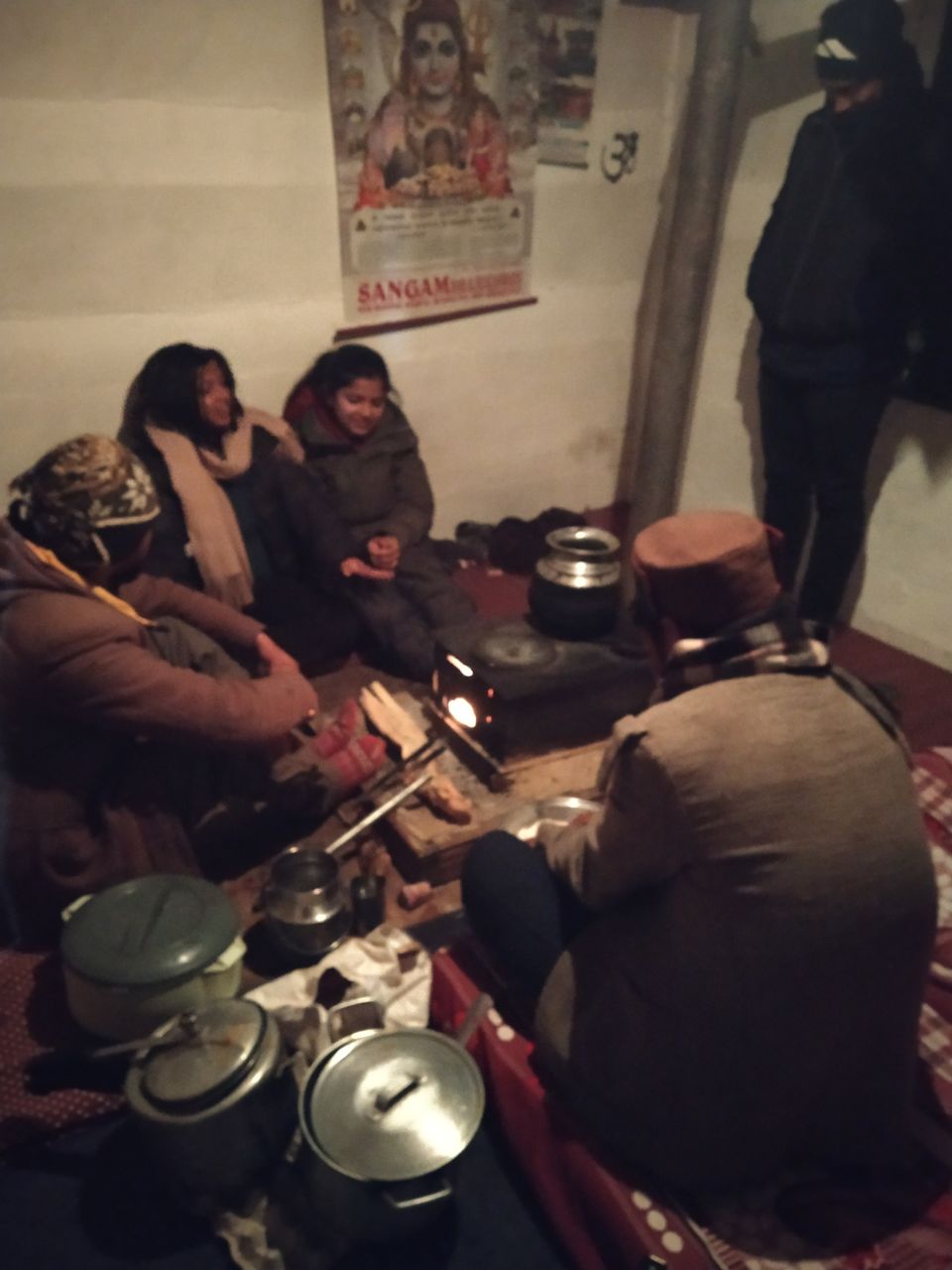 We all shared stories and had a bowl of night with wine and so deliciously cooked food by those 2 localites. The main guy also runs trekking in the area known as Nargu camps. After downing a lot of wine and food we called it a day and slept peacefully in our room. It was such a chilly and windy night with temperatures might be around -20°C as I can't say precisely because of no Internet connectivity in chitkul.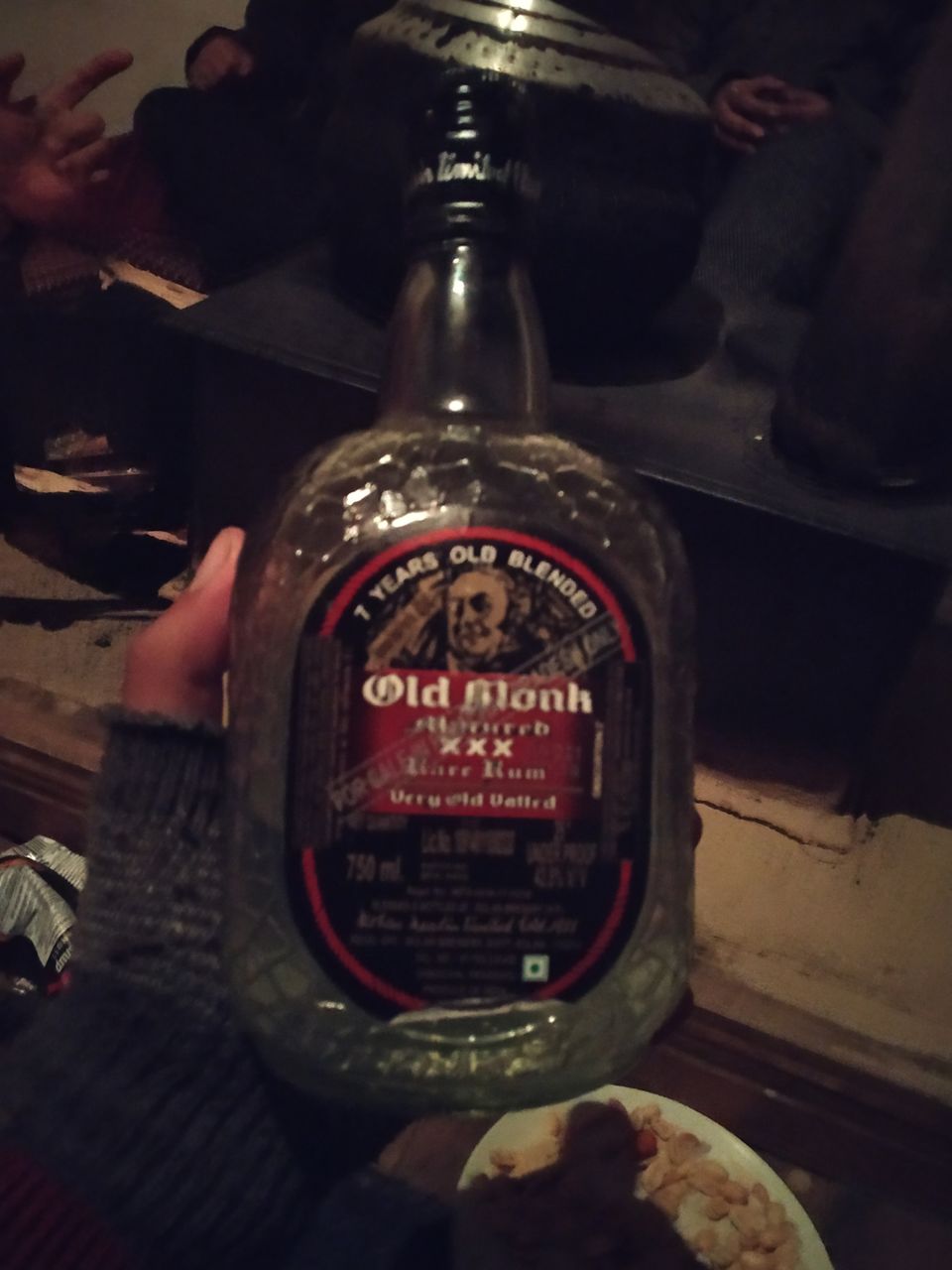 Day 3 began with morning laziness because we knew there is one thing that is to do in chitkul is to relax, take in fresh air, sip coffees and just chill with mountain views all around. But also we wanted to visit the last checkpost ITBP of India-Tibet border and it was 3kms away from our homestay. All of us 5 travellers had breakfast at the homestay and sipped another cup of coffee and then headed to the way for India Tibet checkpost. On the way we hitchhiked in a local's mini truck to some distance.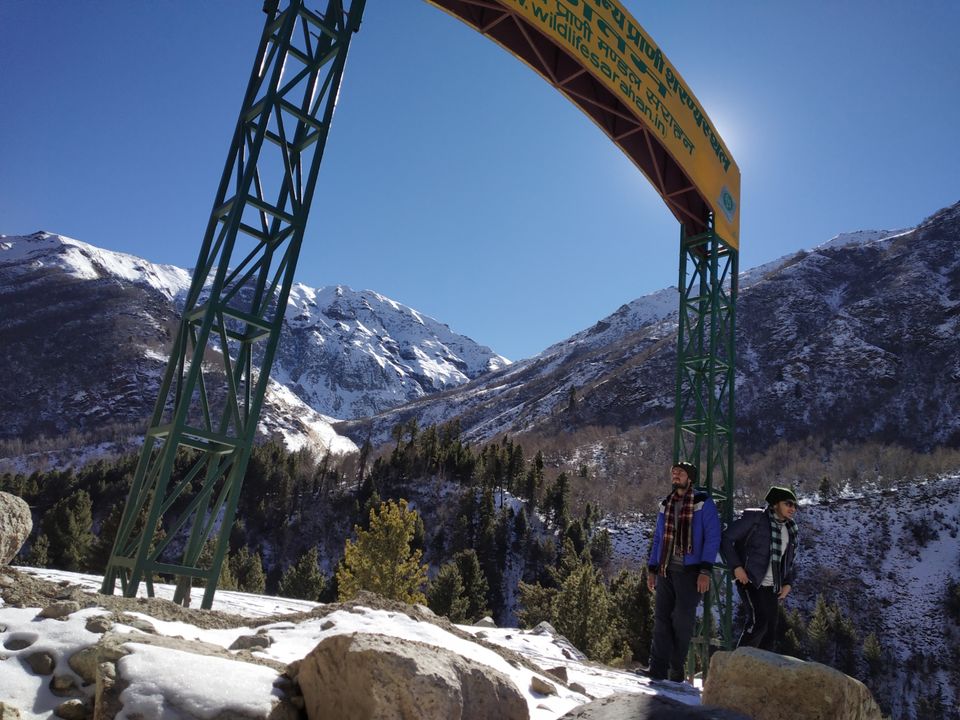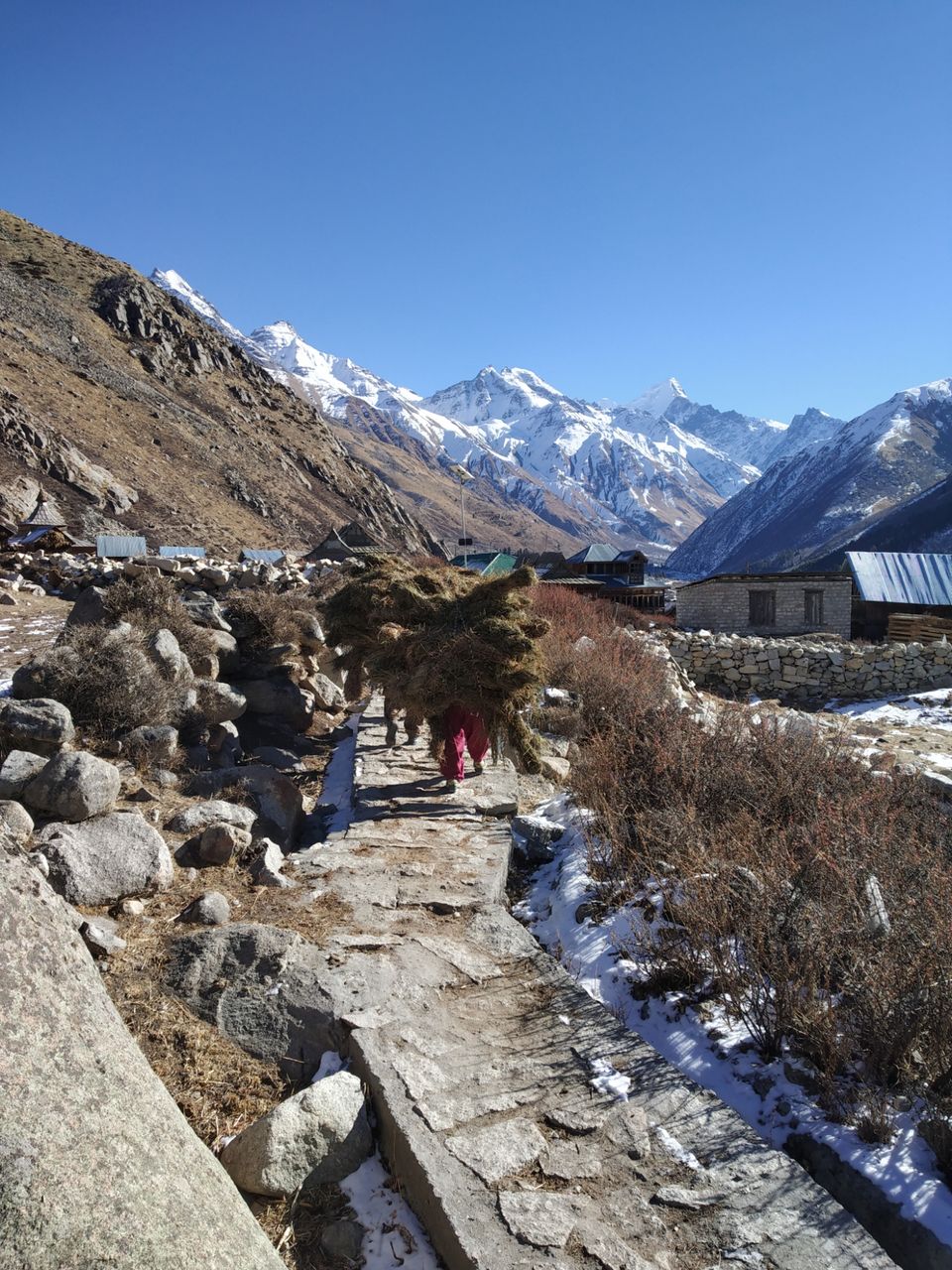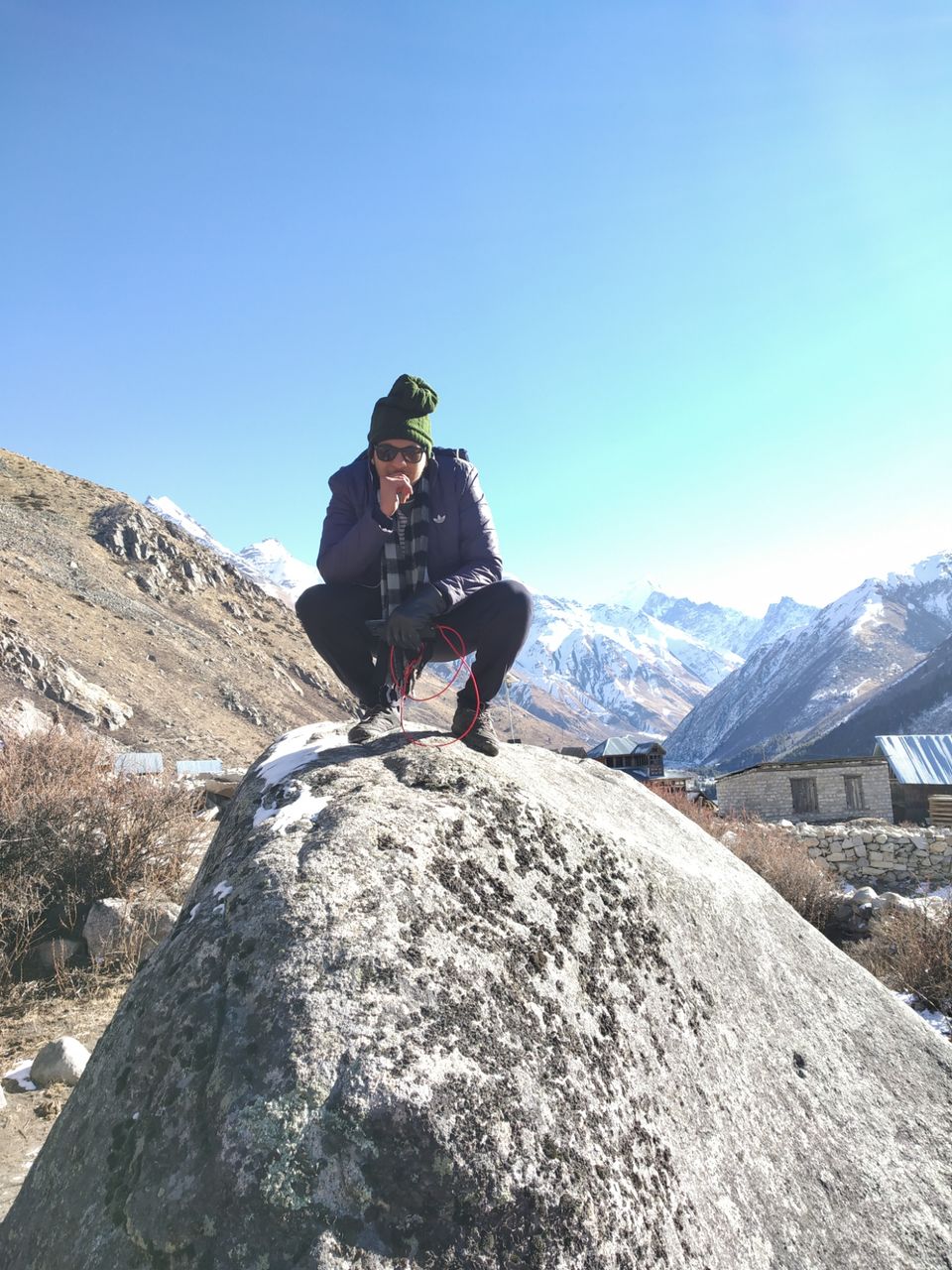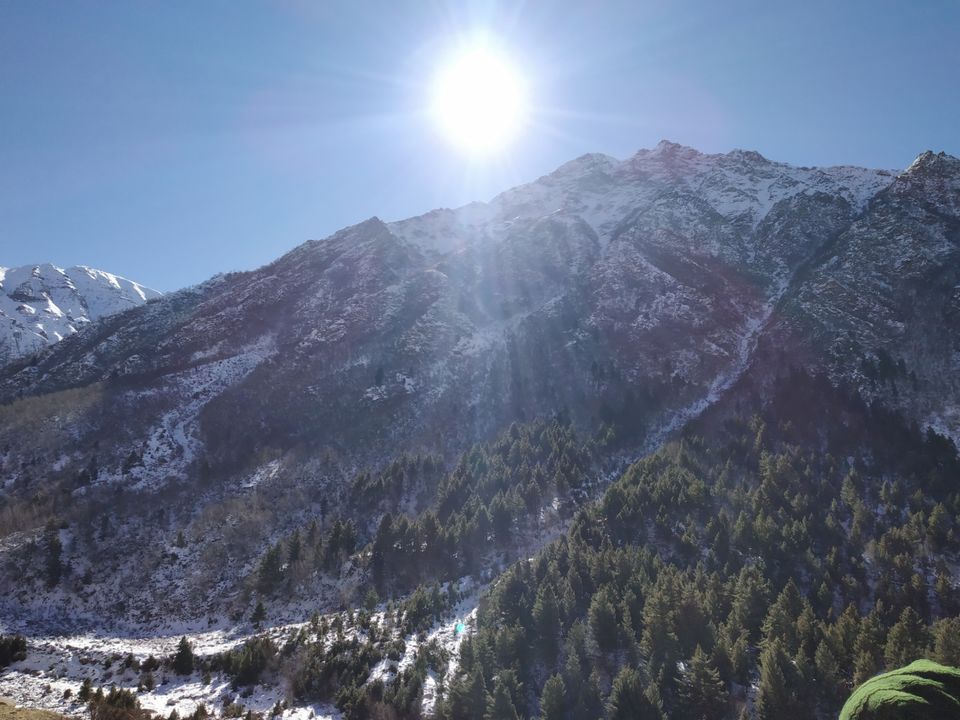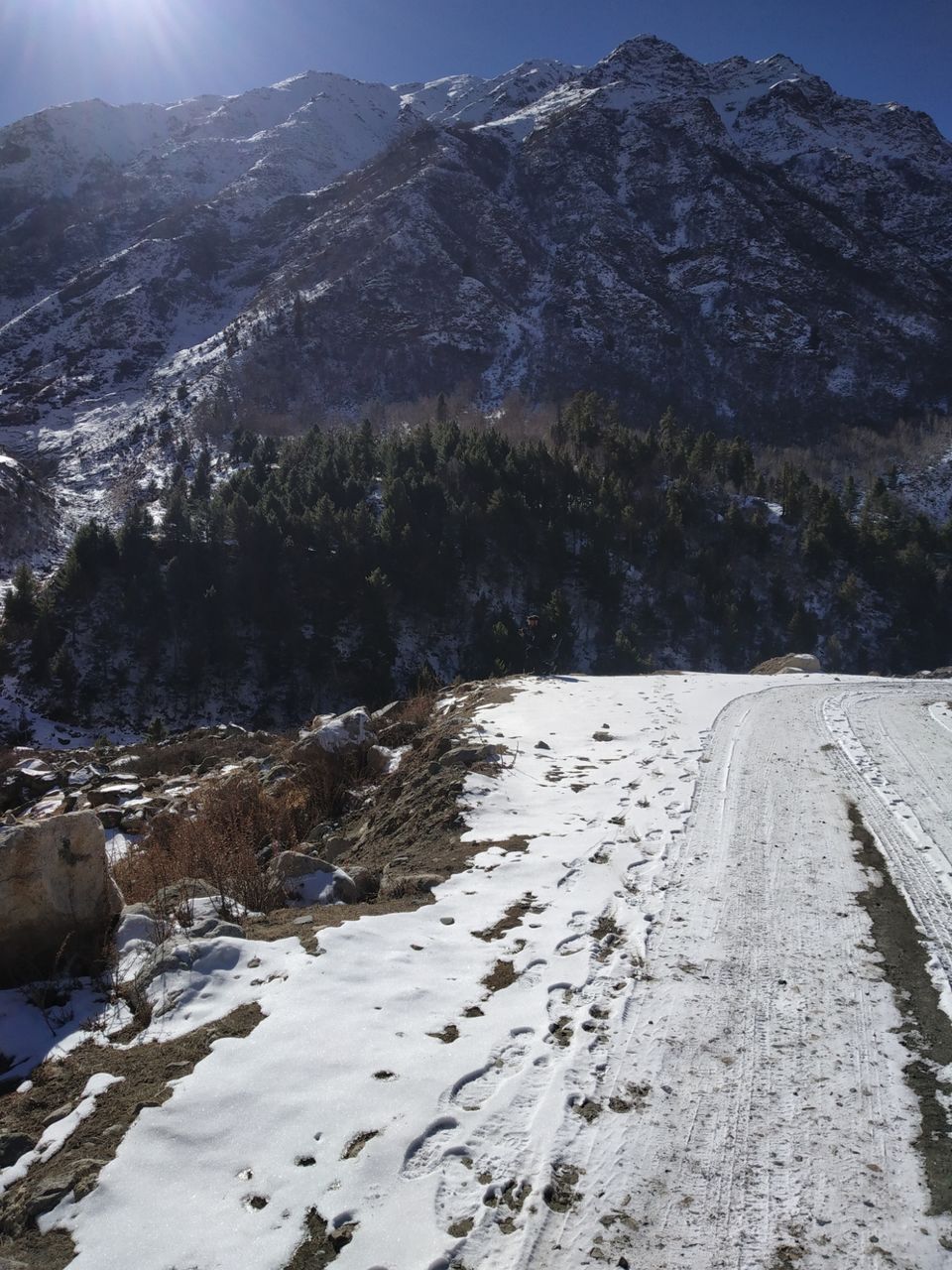 After posing for some photos and snapping the magnificent views of these mountains of sangla valley we finally reached the ITBP checkpost where a military man was standing to guard it as it was military area after the checkpost and as he said the border is still 55kms away from the checkpost but for tourists it was the end of the line.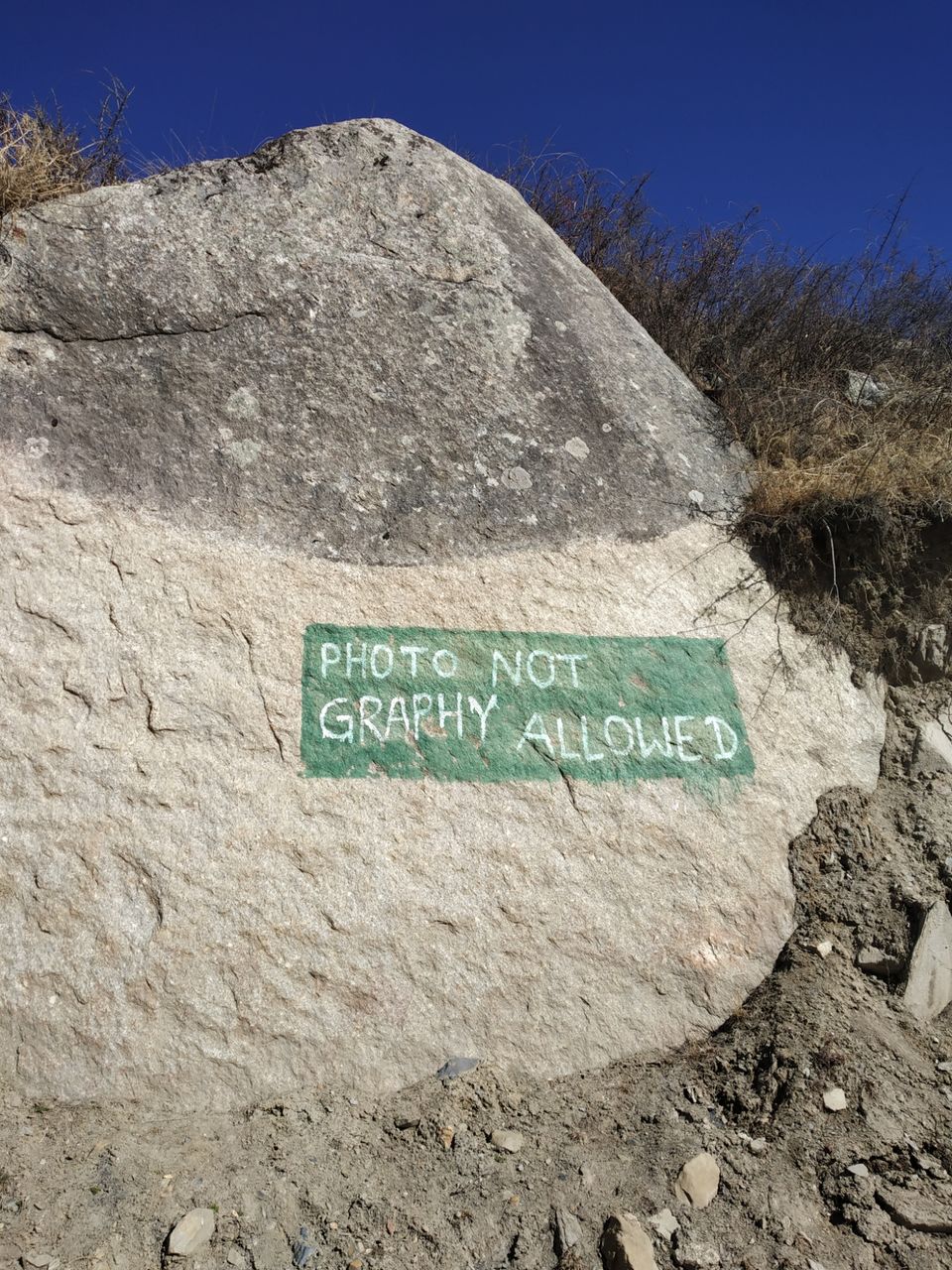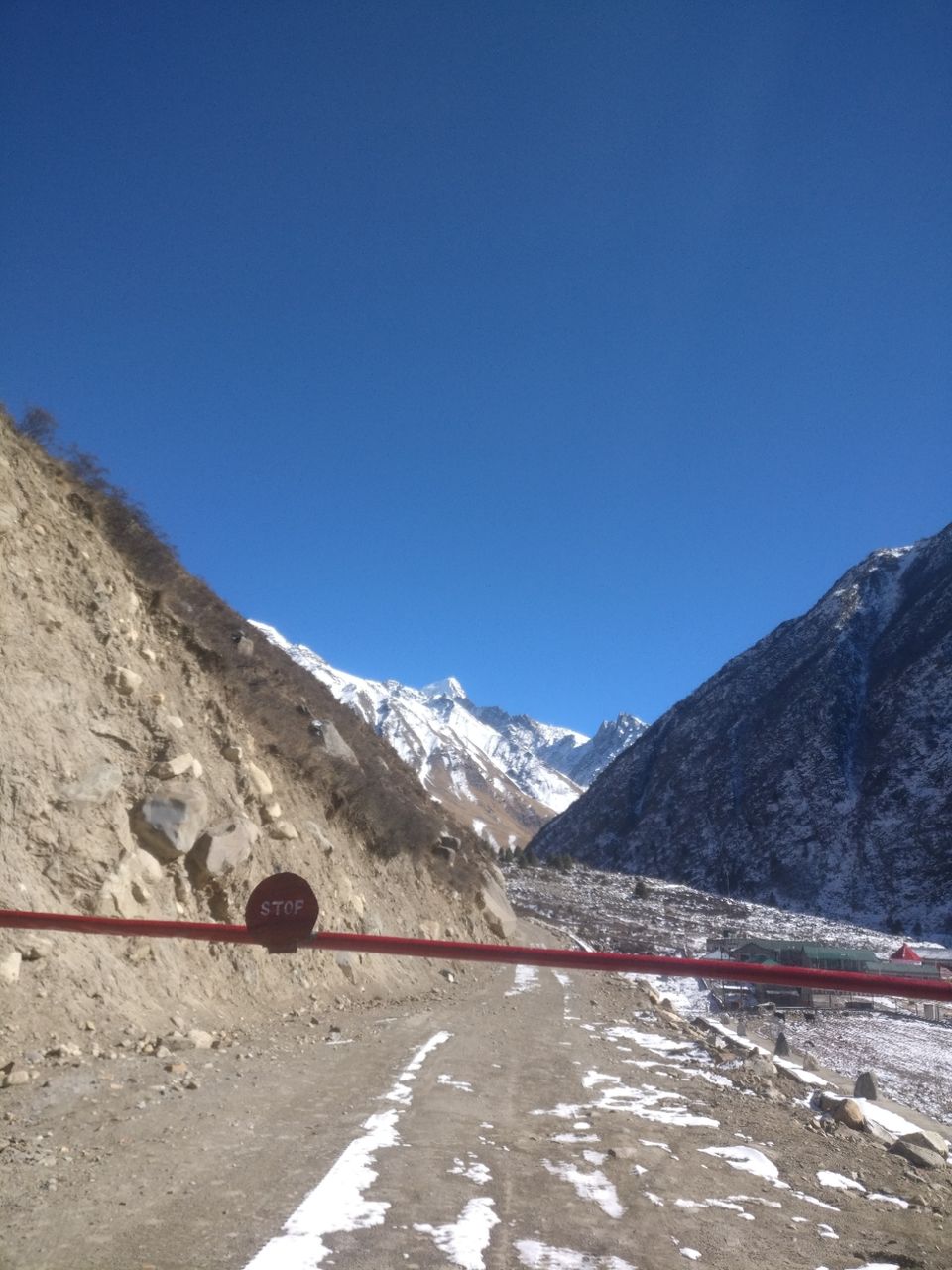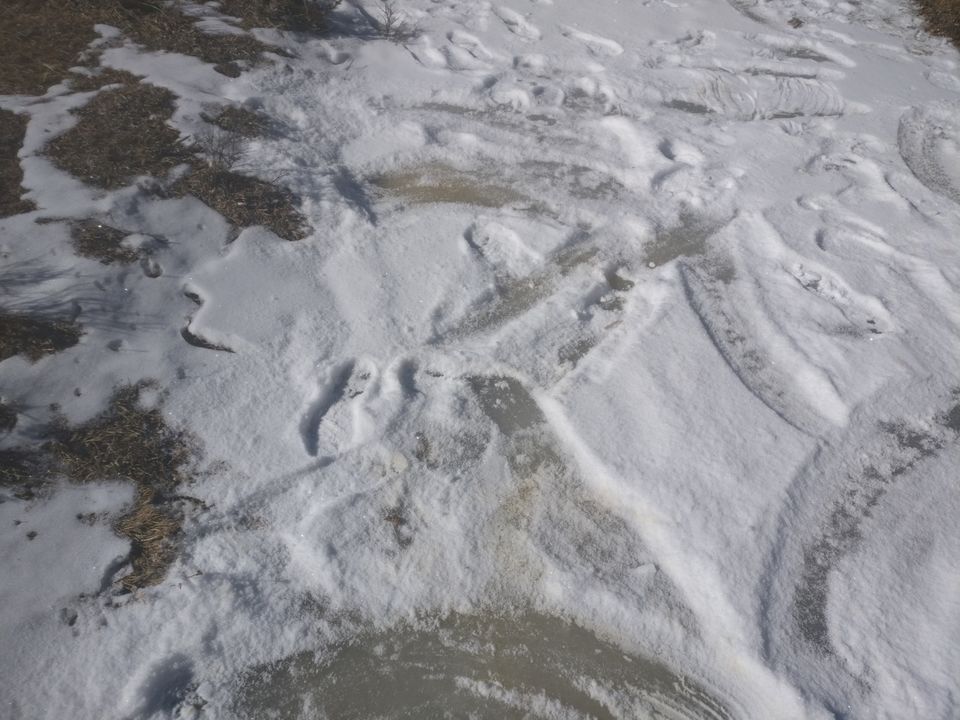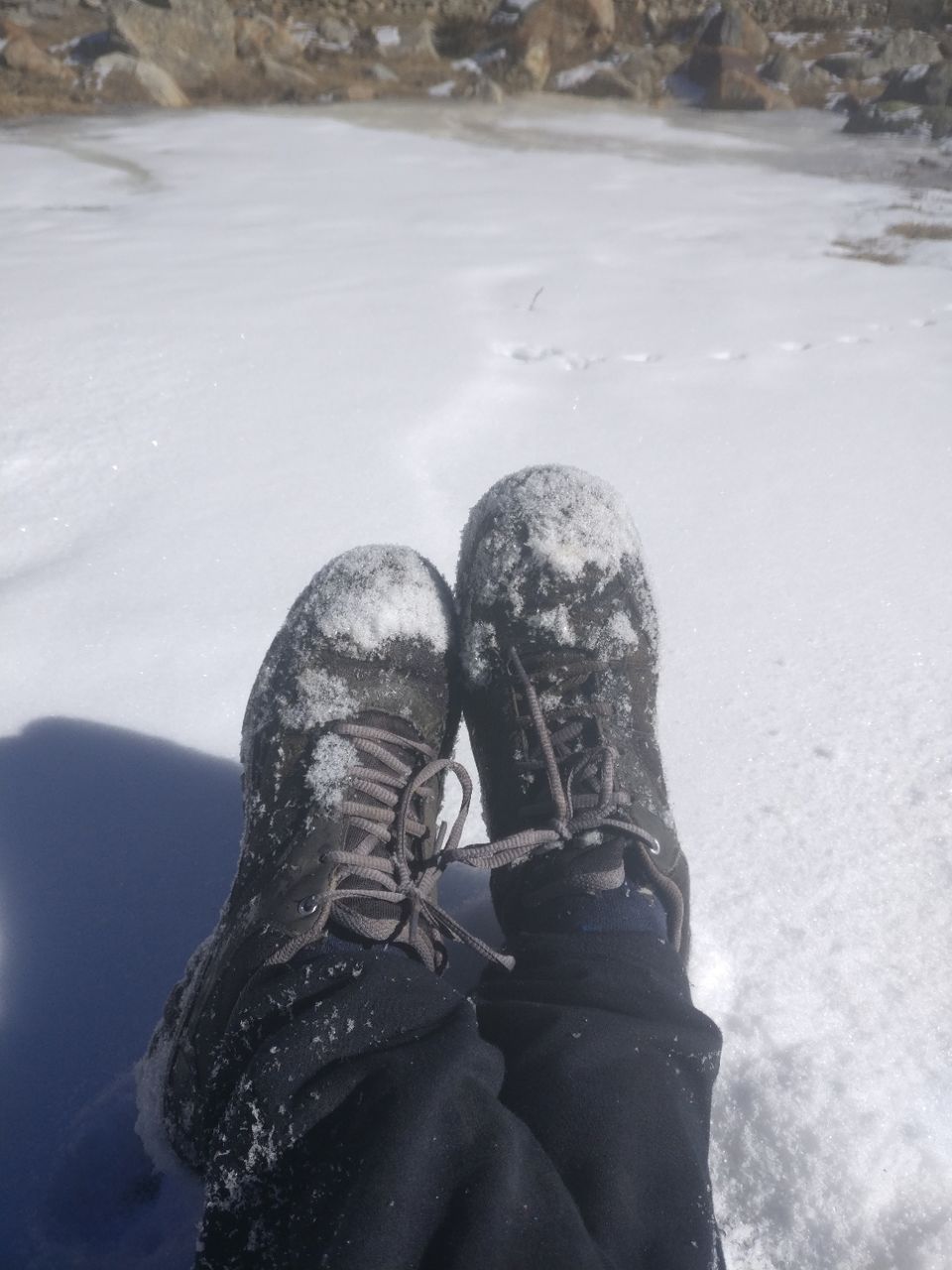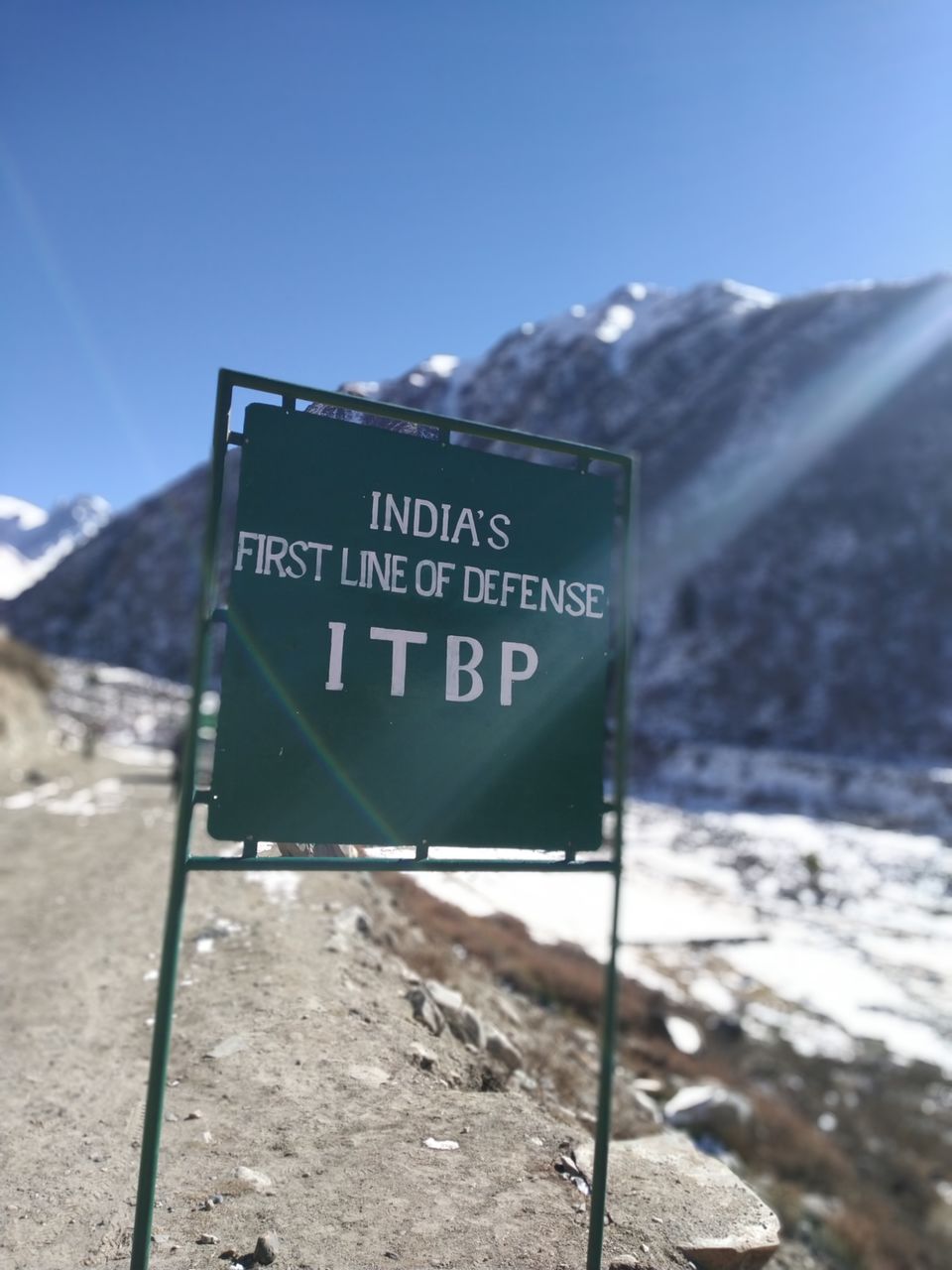 2 of the fellow travellers were leaving for Winter spiti and had to catch the bus to peo at 3PM so we rushed back to our homestay. After they were gone we rested in our room for a while and sipped cup of teas. After resting for a while we 3 went down to a bridge where we actually saw snow that was fully untouched. There is a road that cuts down from the "Aakhiri Dhaba" and leads you to a bridge.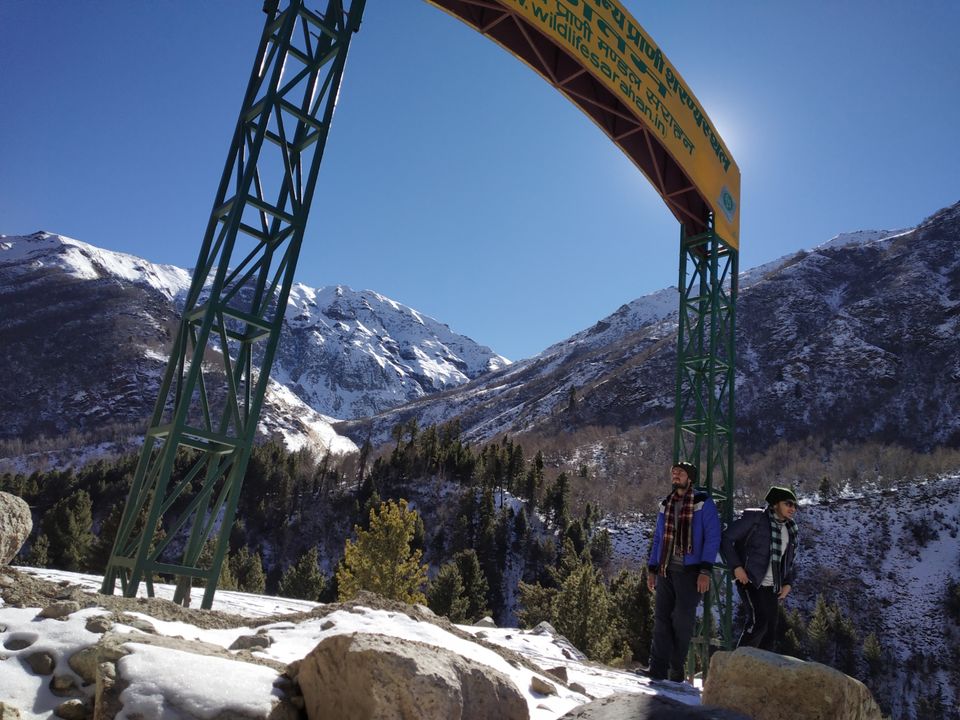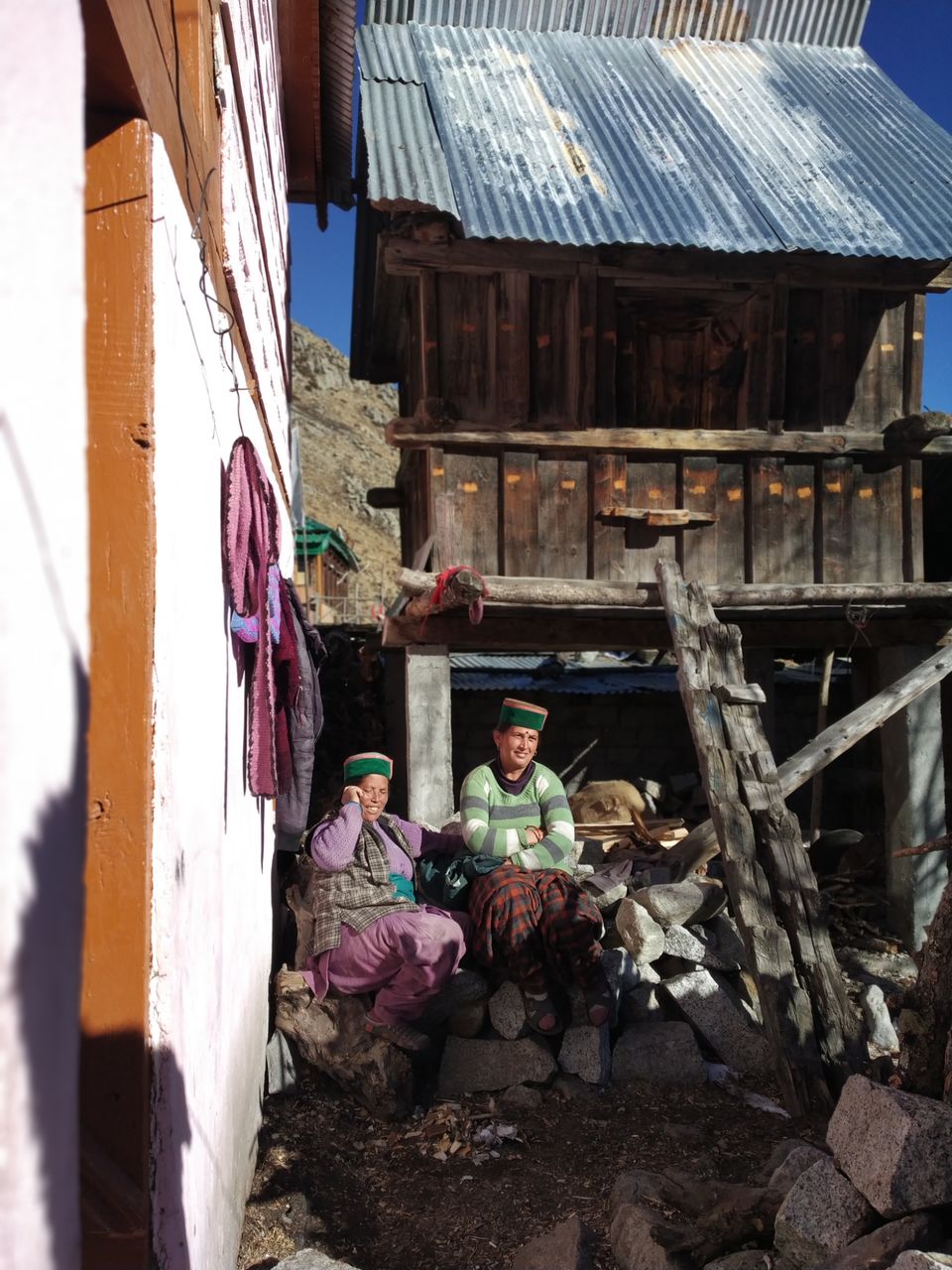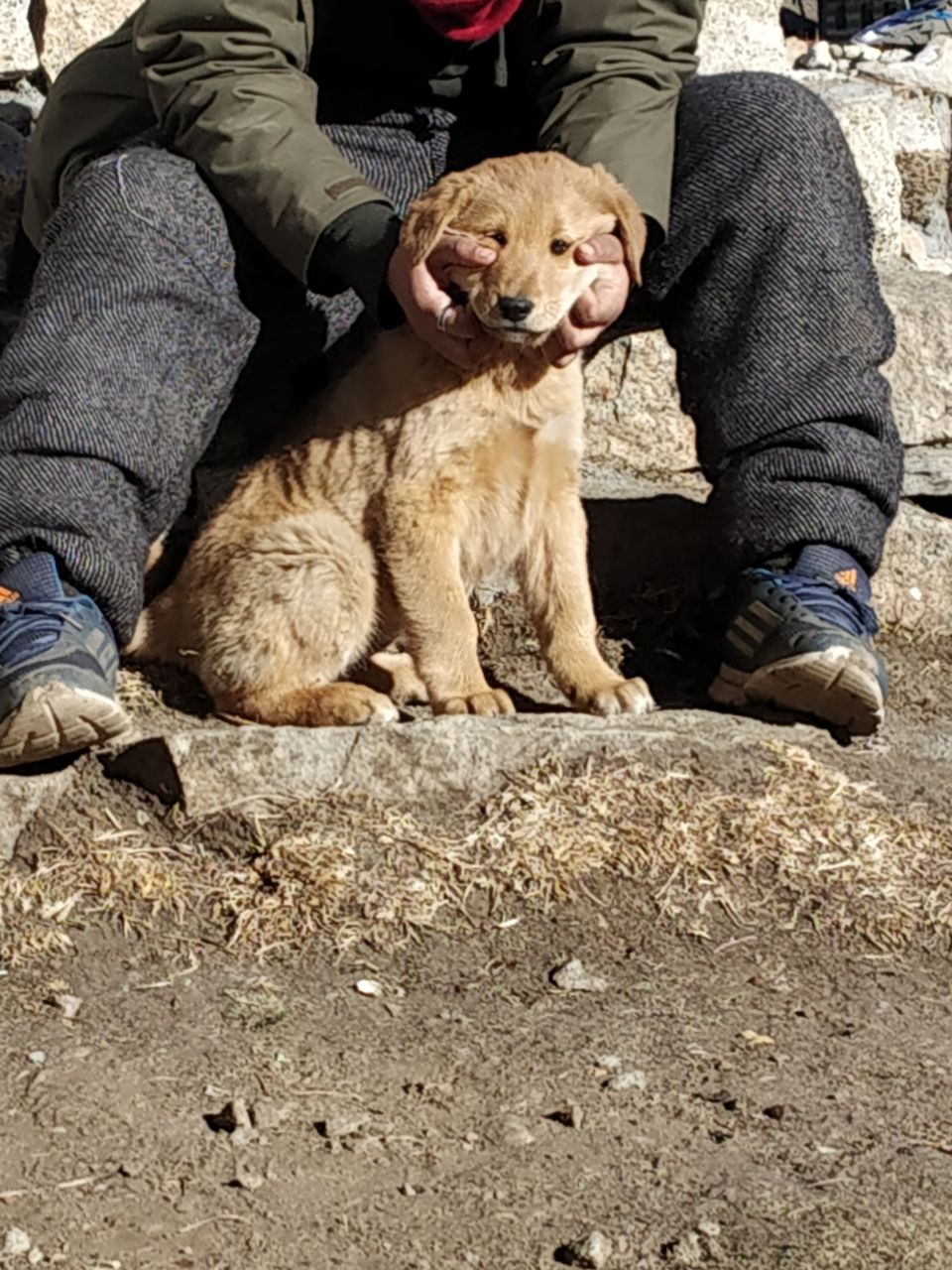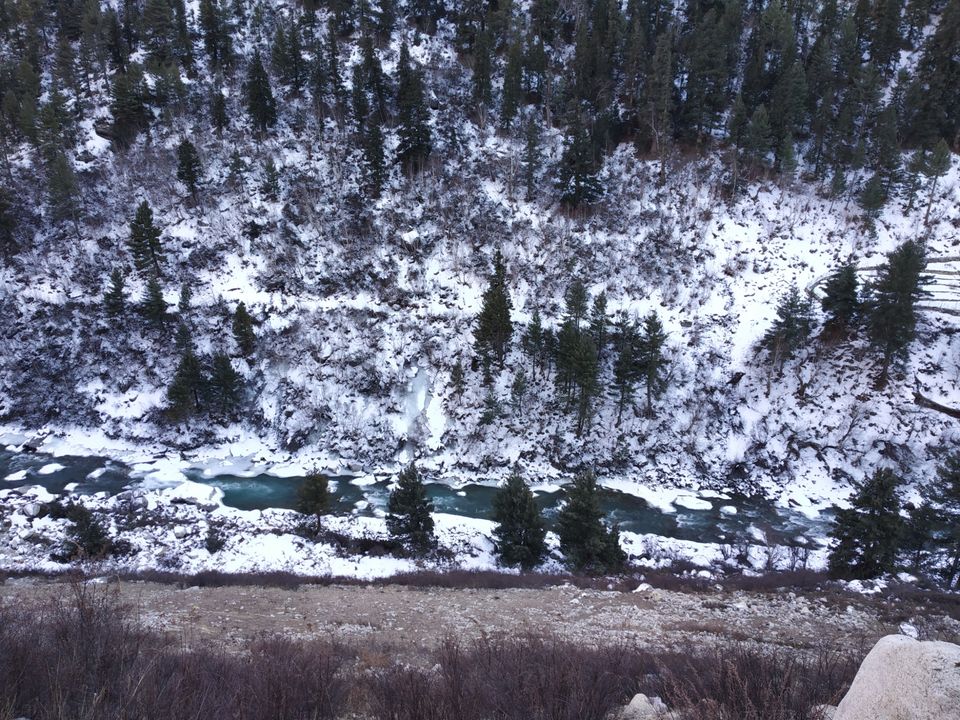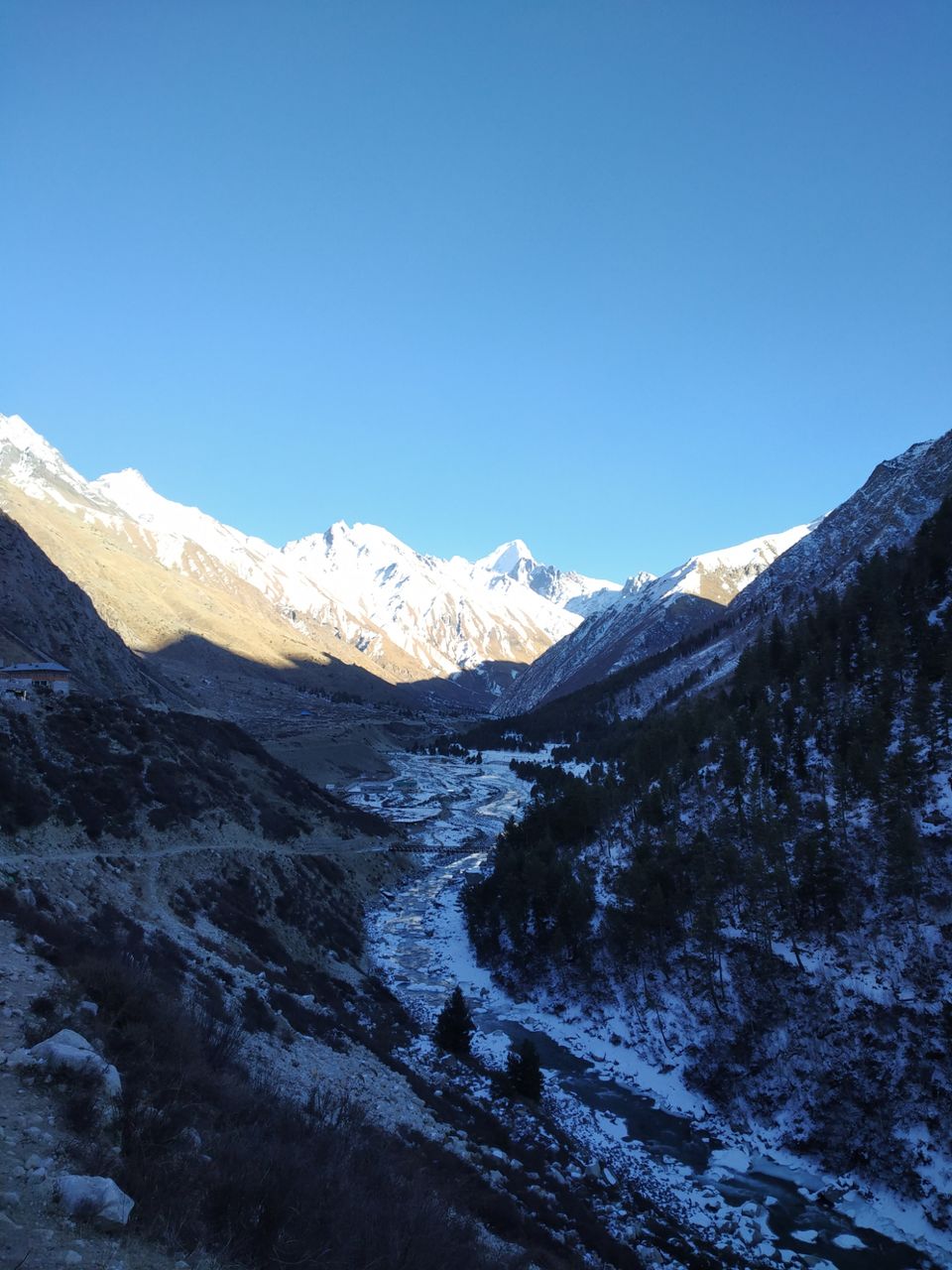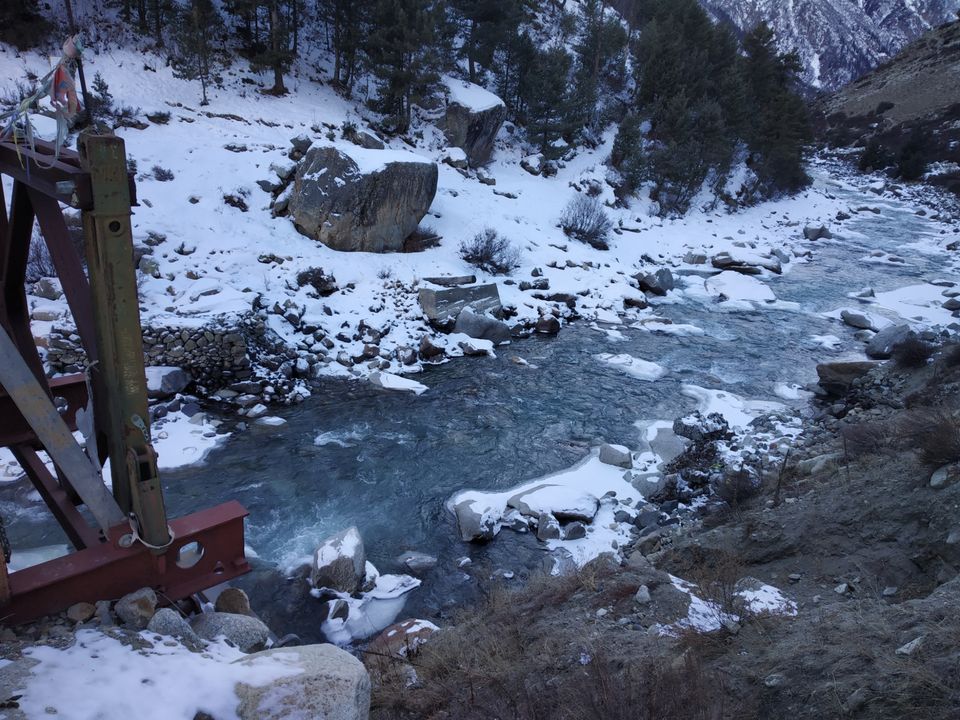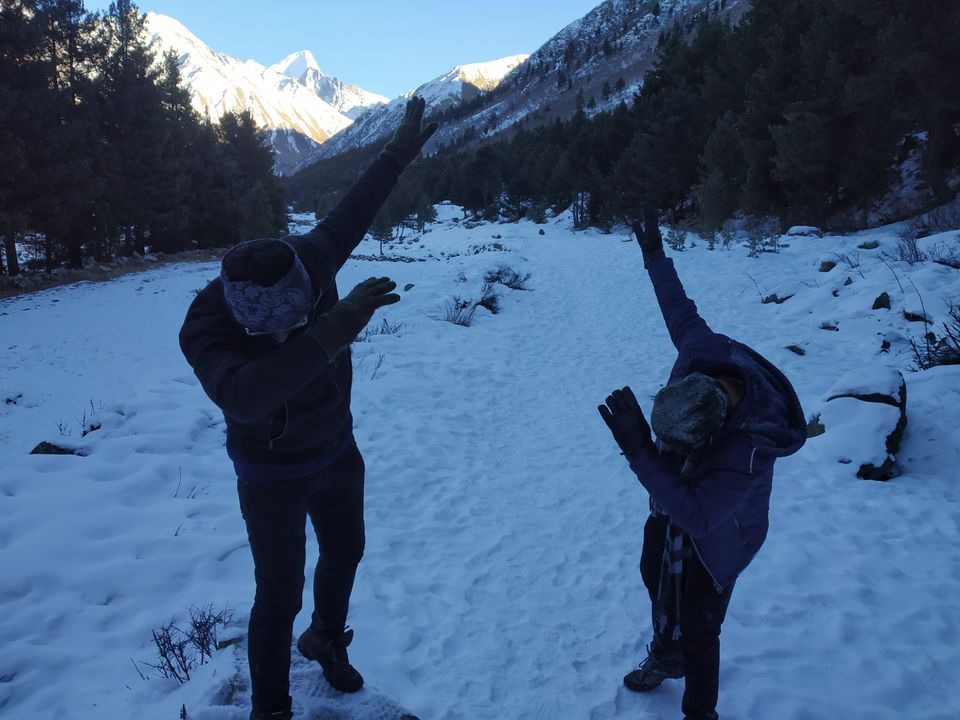 We came back having such a great adventure, playing in the snow and just watching those beautiful mountains in the background.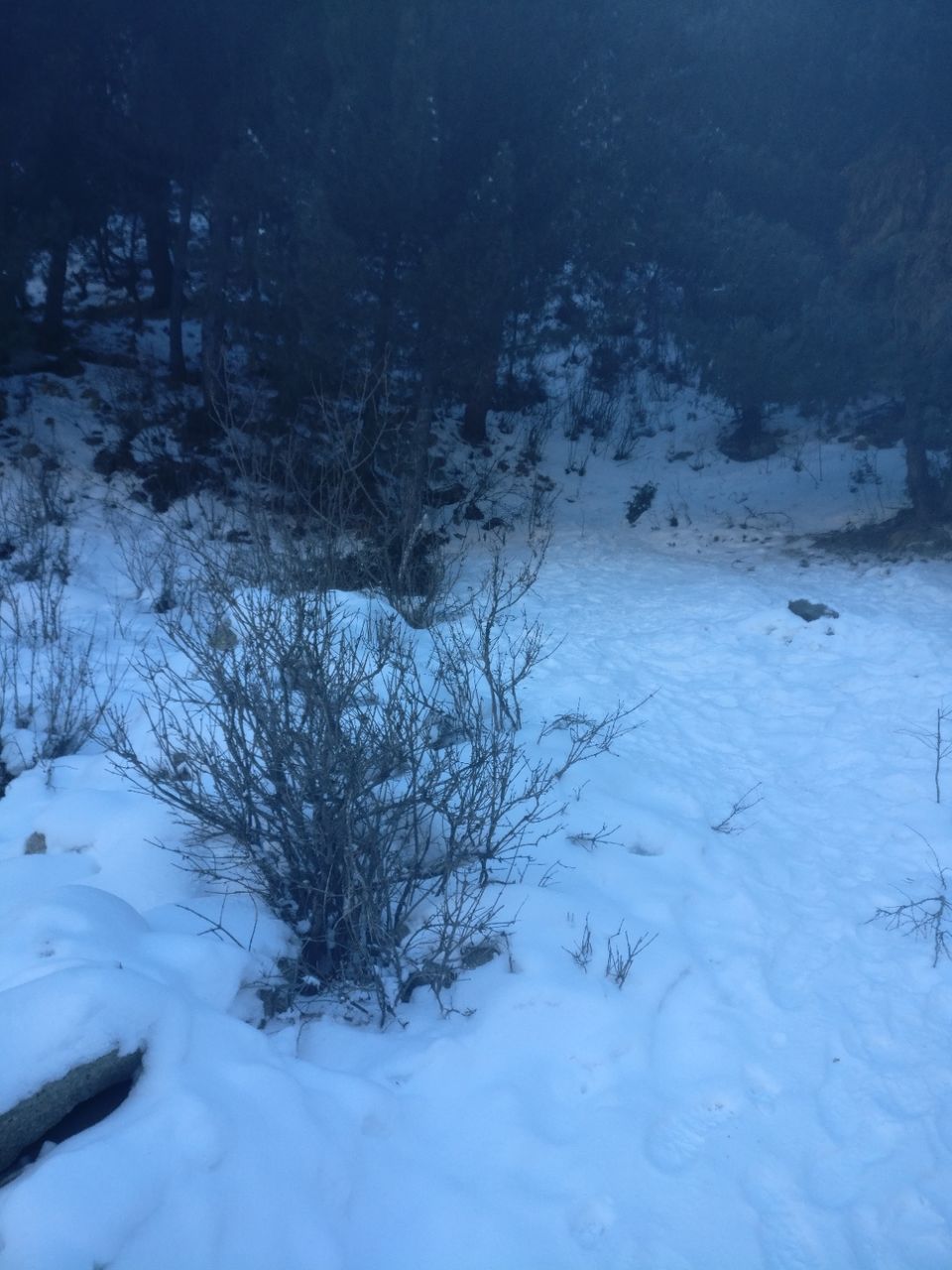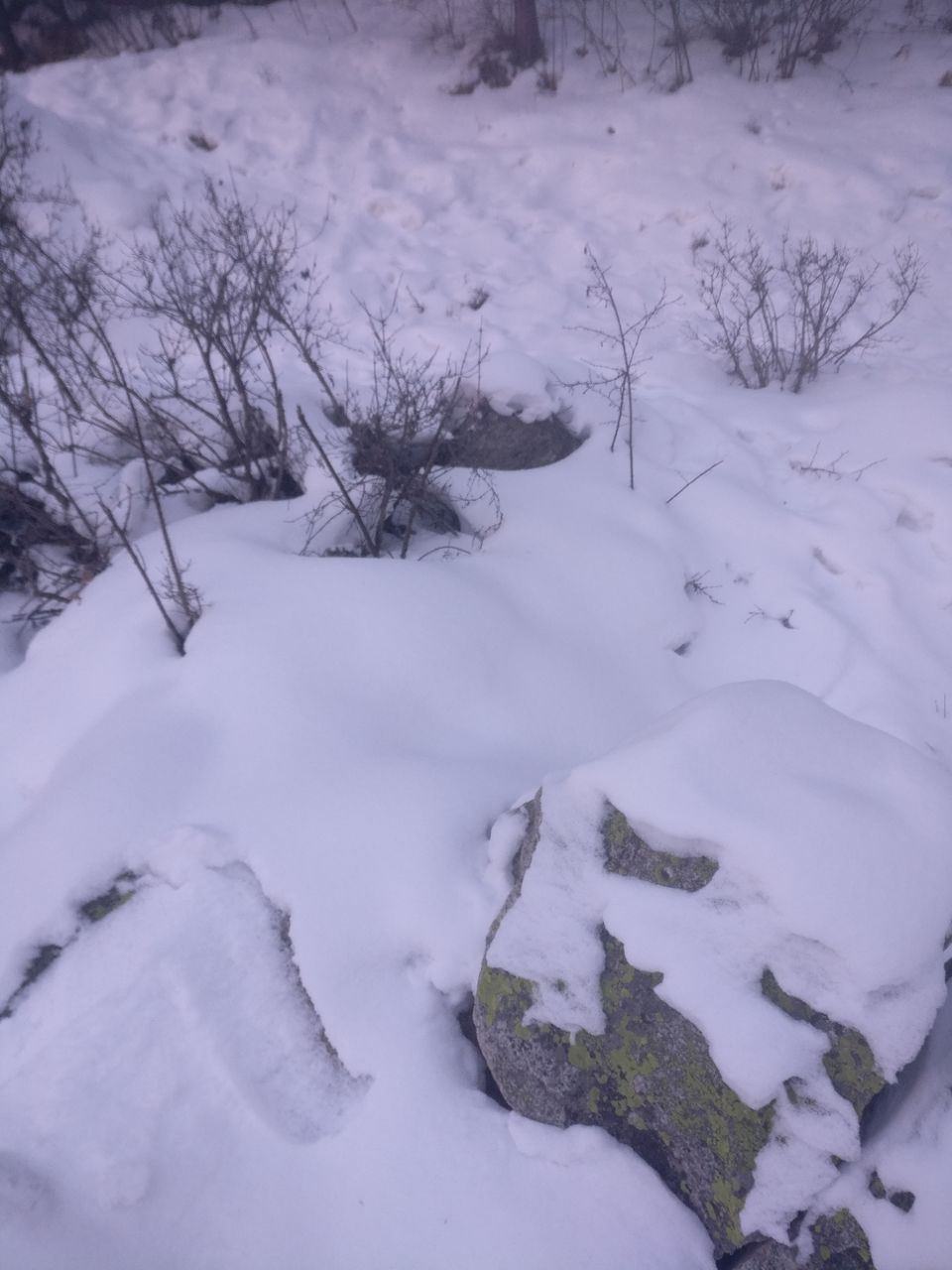 We went back to the homestay, had dinner and wine and slept again like babies.
Today was more like a peaceful indoor day as we had nothing else to do here at this place but to sit and relax with couple of teas and coffees in hand. We woke up late and had breakfast and was outside of our rooms just taking in the fresh air and sunlight. It was turning windy and it was written its gonna snow that day but we wanted to leave as if it snowed we will get stuck at the place for days and our itinerary was over already. One of the fellow traveller was short of cash and wanted to get down to an ATM to withdraw cash. So I hoped on with him with one of the localite that was managing the homestay in his mini truck. It was about 7kms down the road, the only SBI ATM in the area. He got the money and then there was a military camp bhandara going on. They invited us and we ate there. They served us a great meal.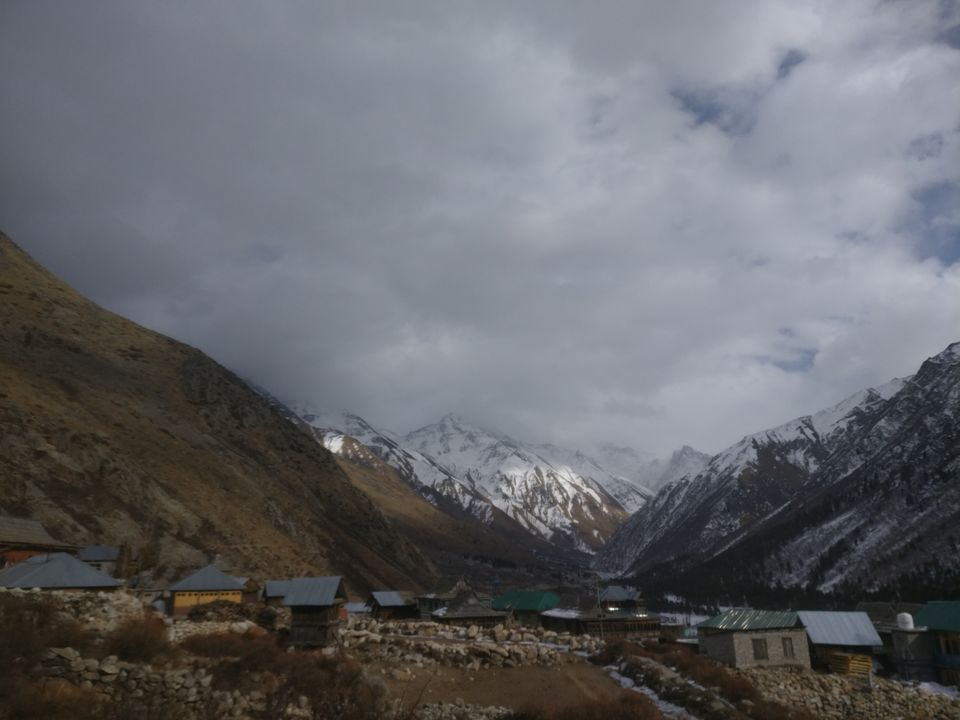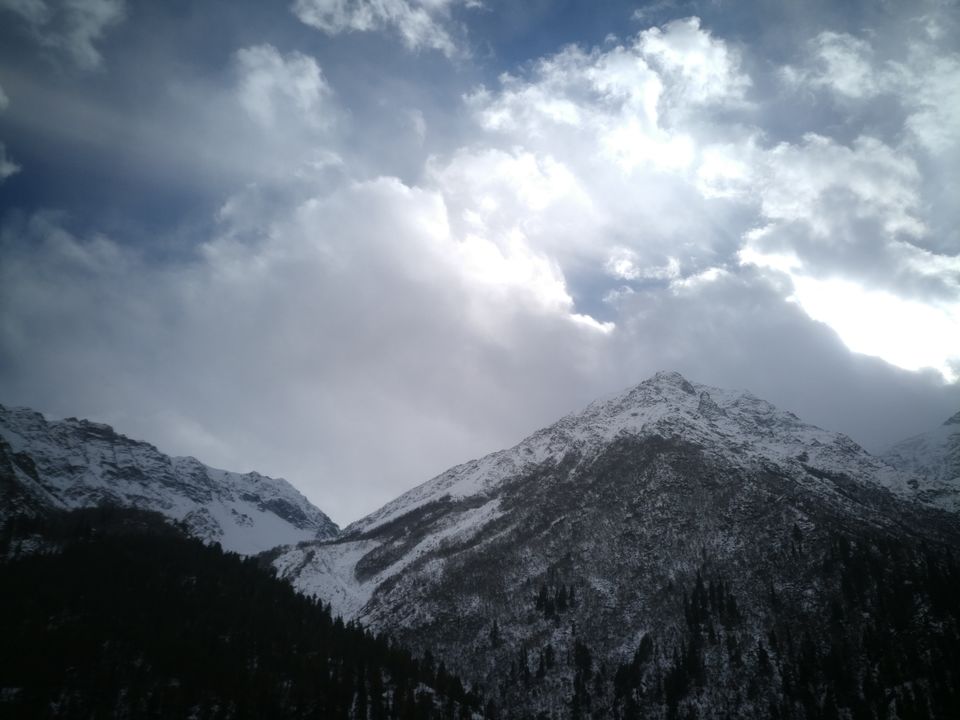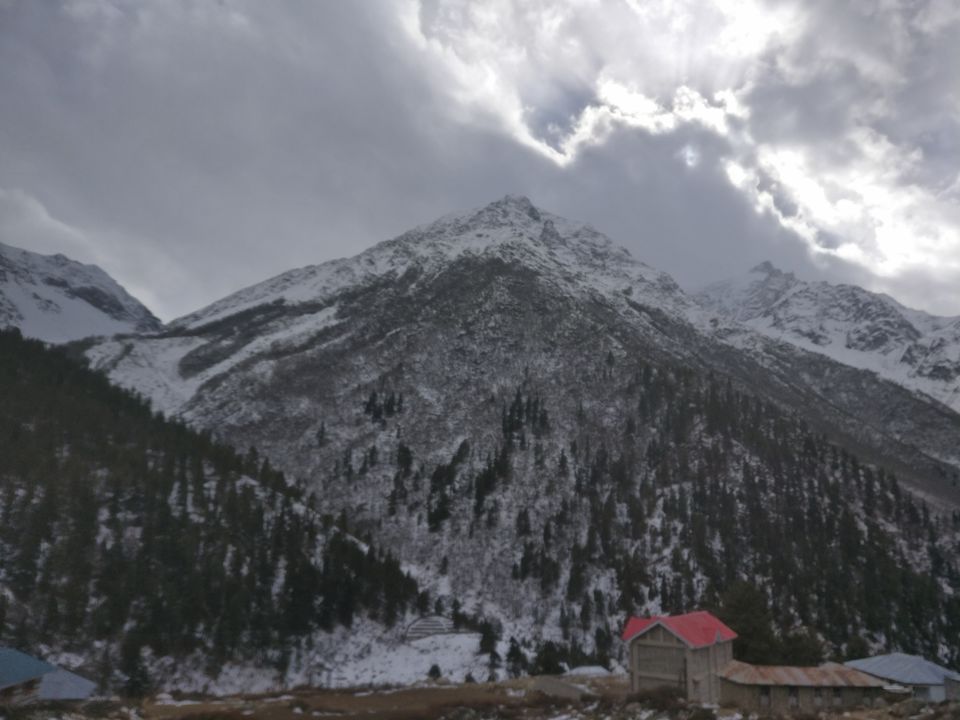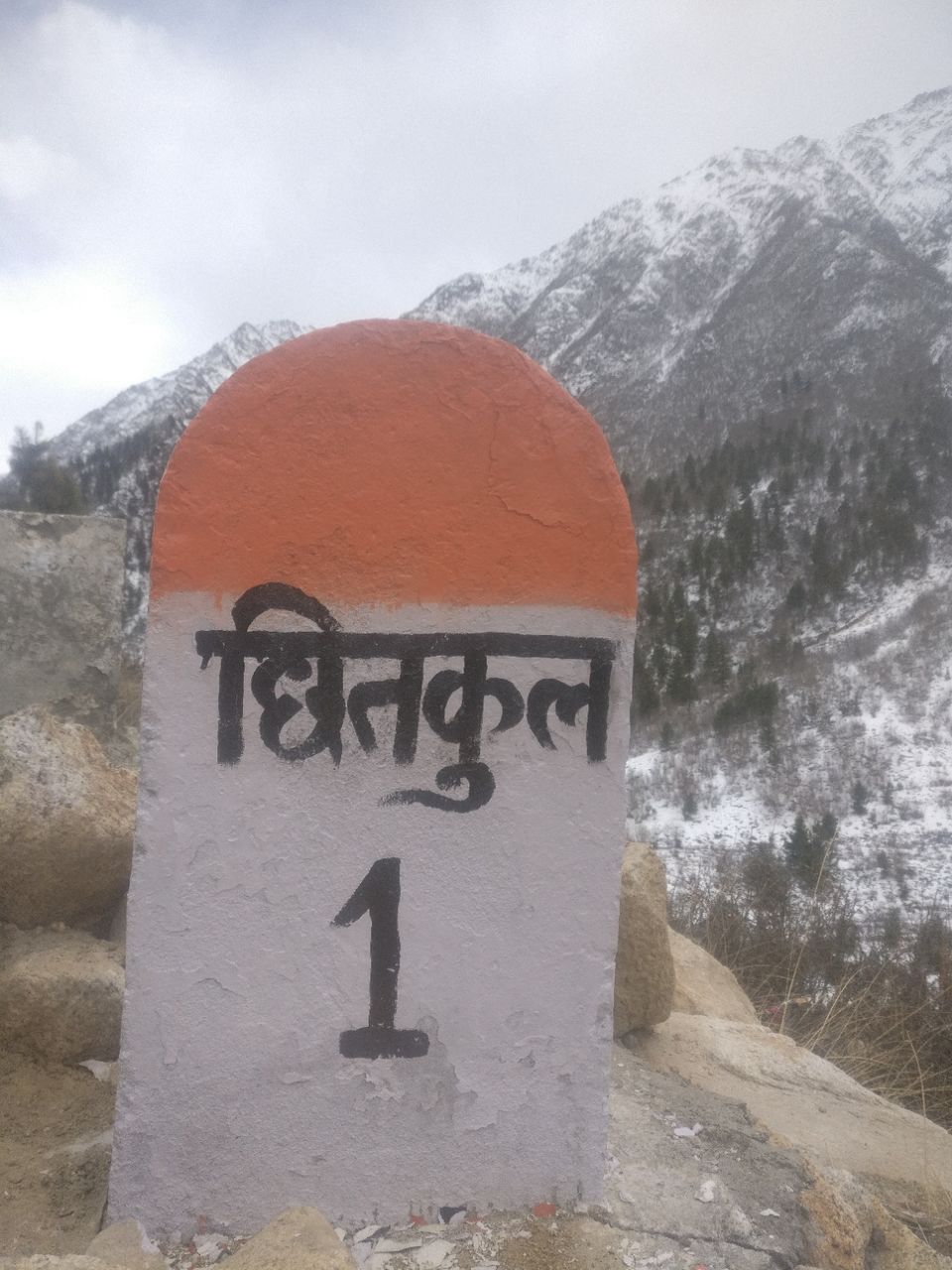 Thanks to indian army for this amazing meal. After having the meal we left for our homestay and then this is the day we ended our beautiful and short trip to the most beautiful village of India - chitkul. We hoped on the bus which was arriving at 3PM - a direct bus from chitkul to Chandigarh. We hoped on the bus and bus fare was 670 per head. HRTC buses are so economical and still make it possible for us backpackers to see the most beautiful parts of Himachal Pradesh. ❣️