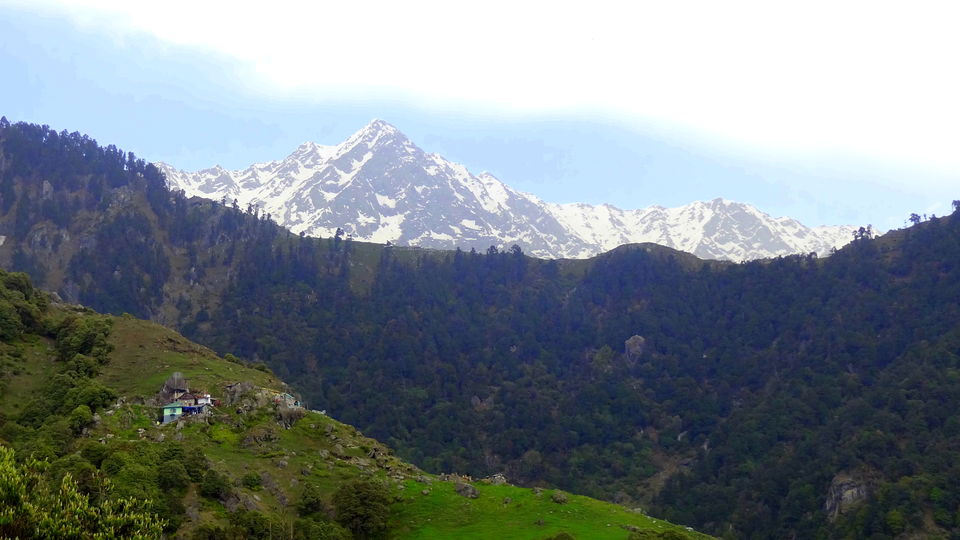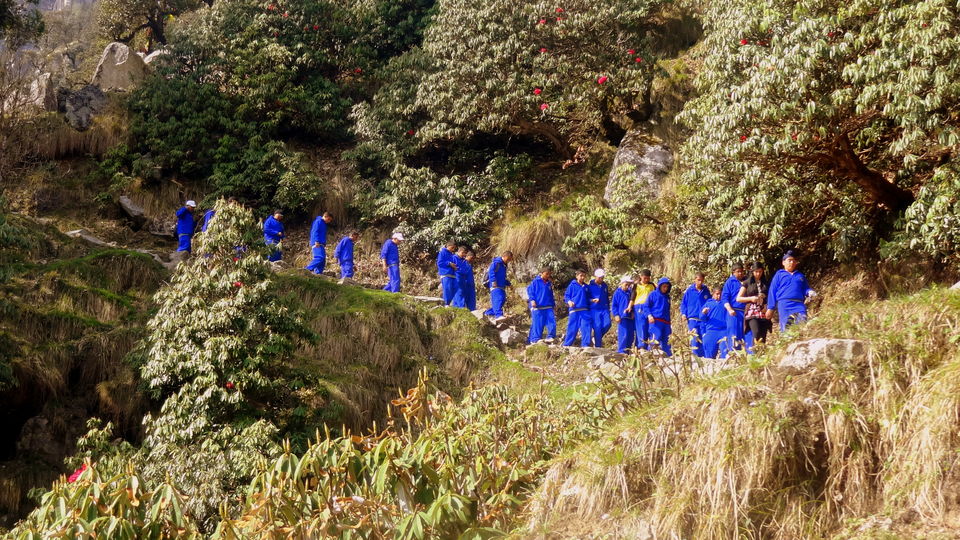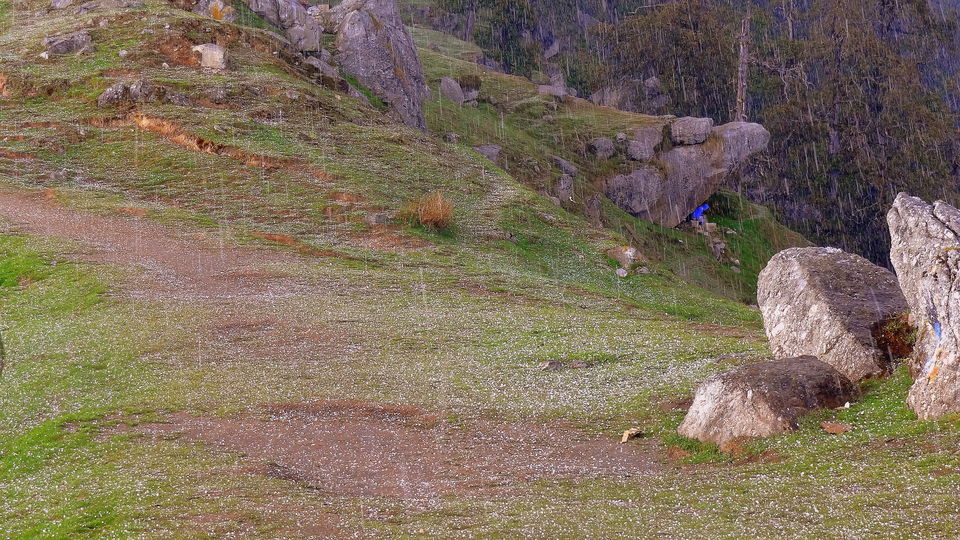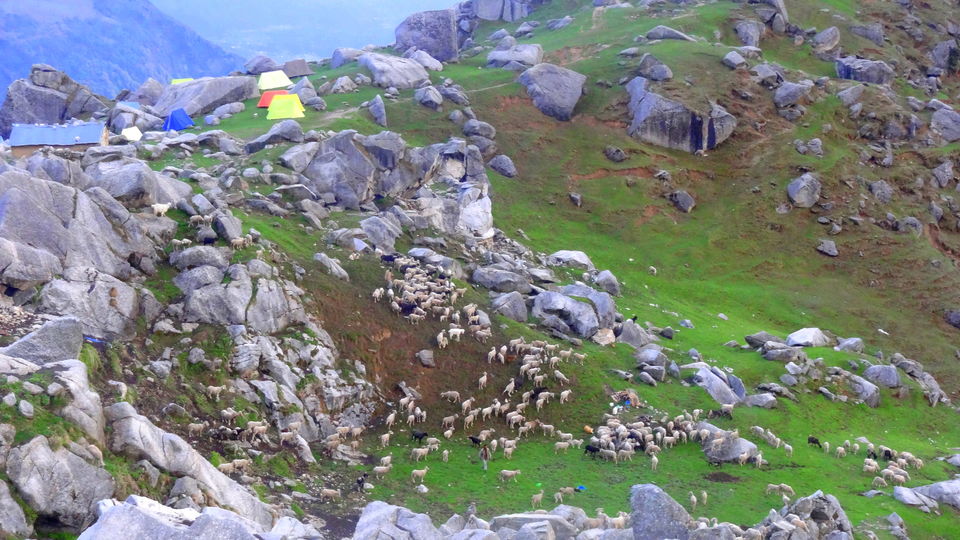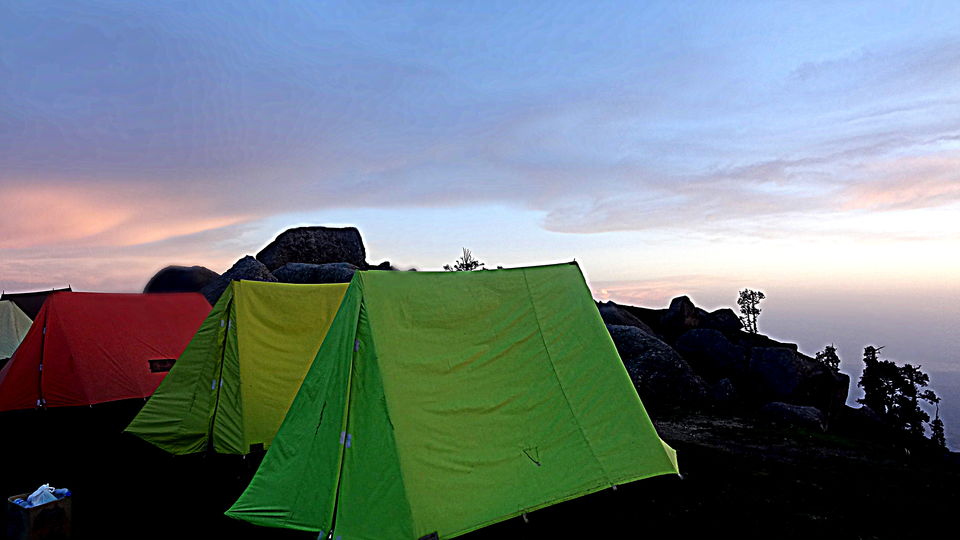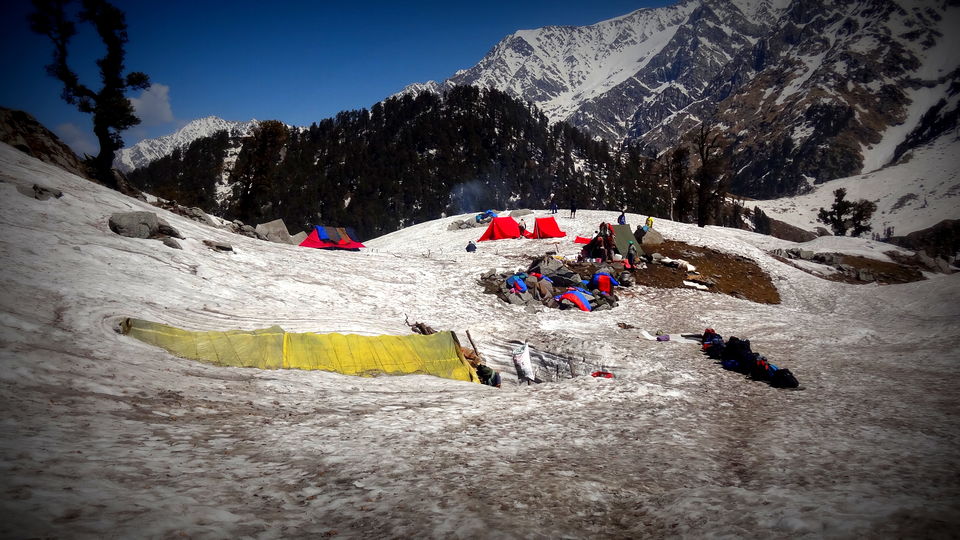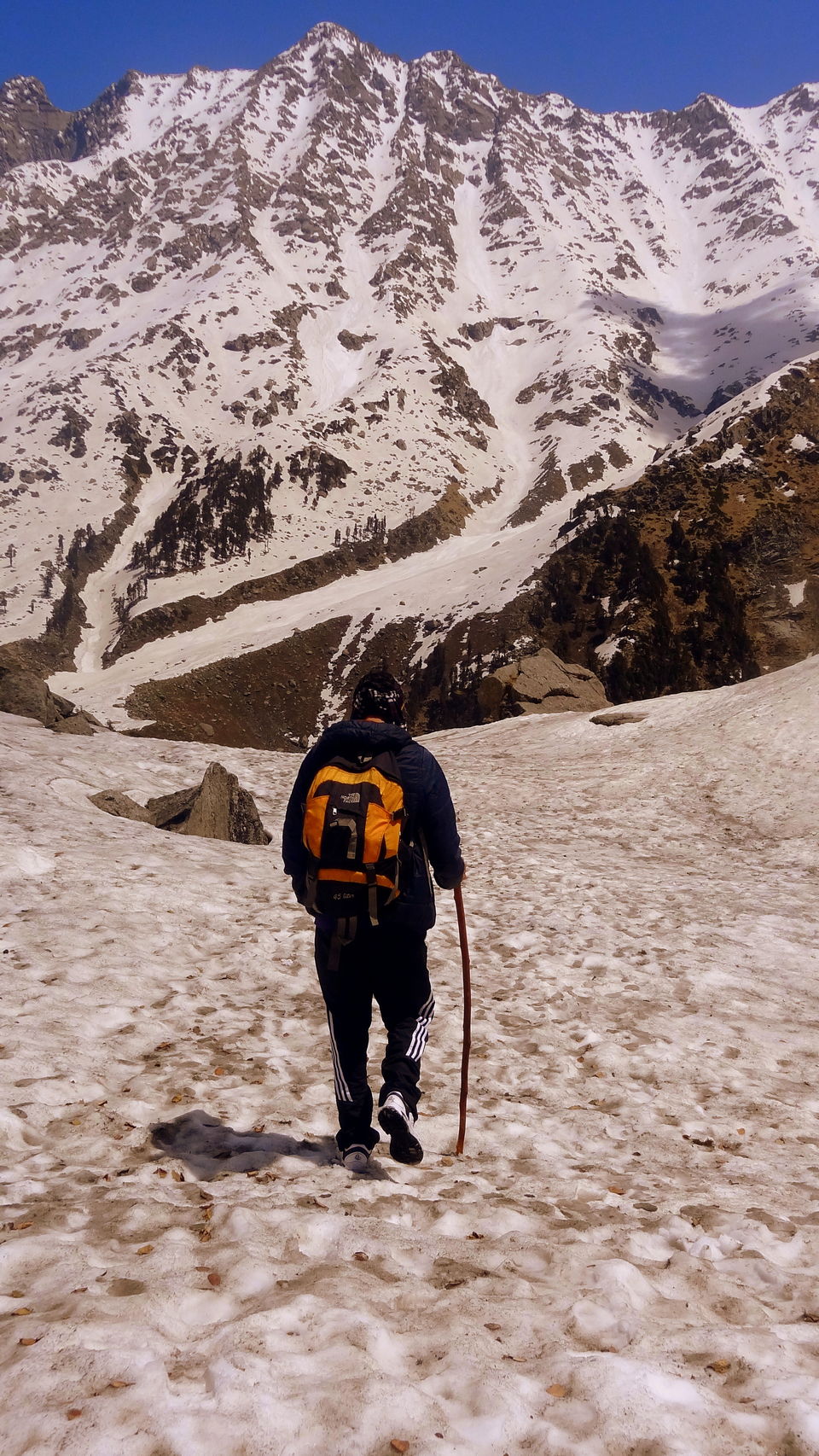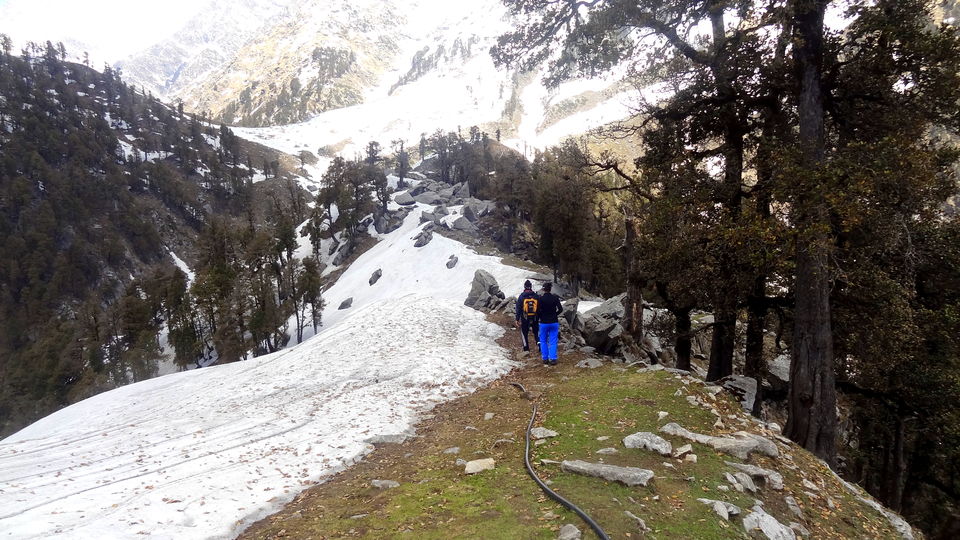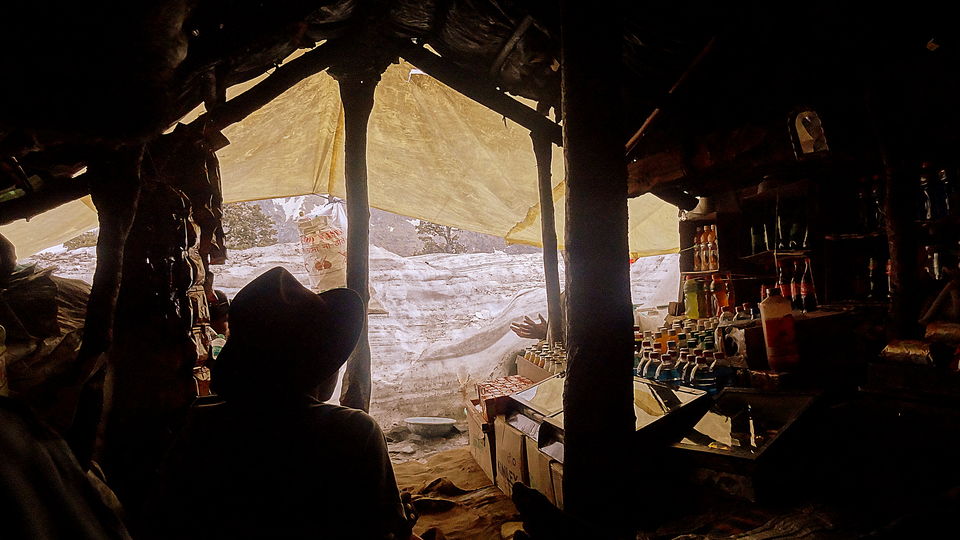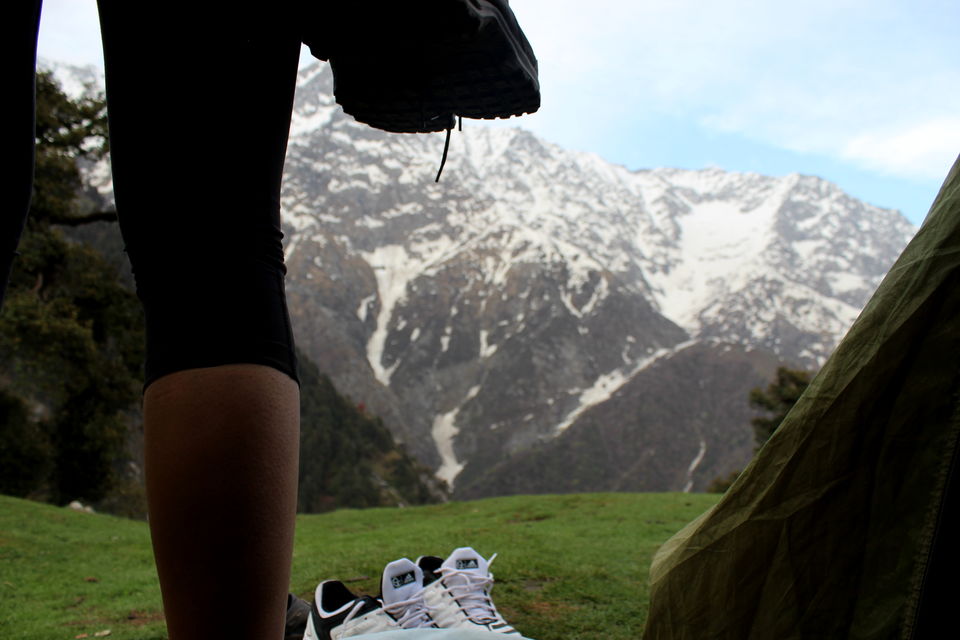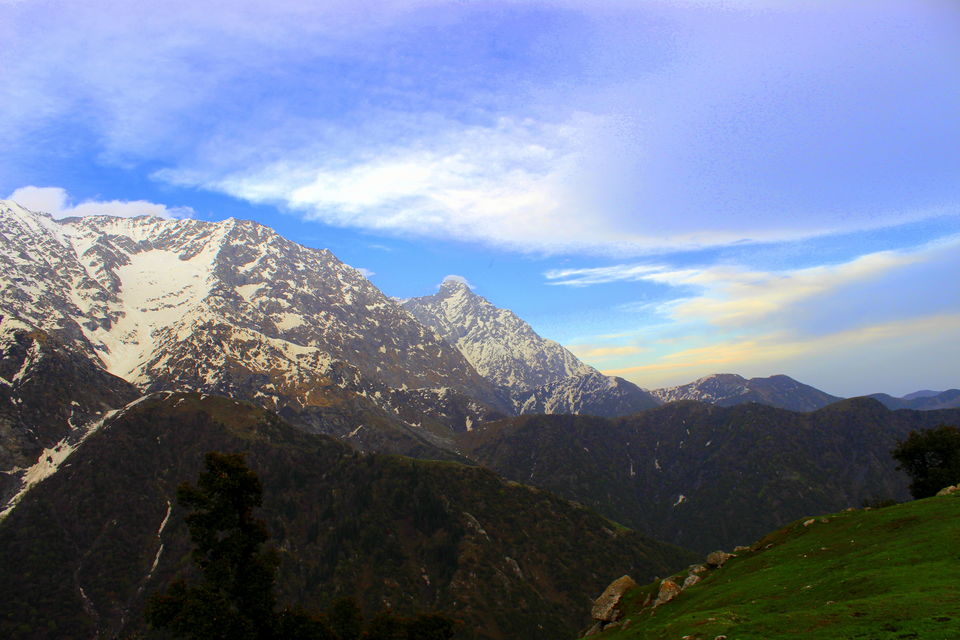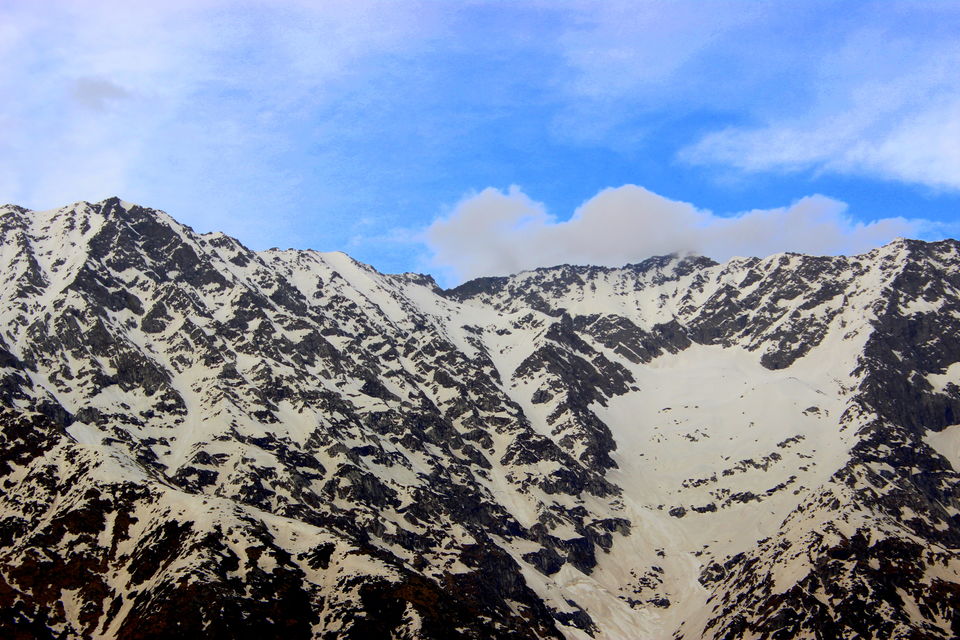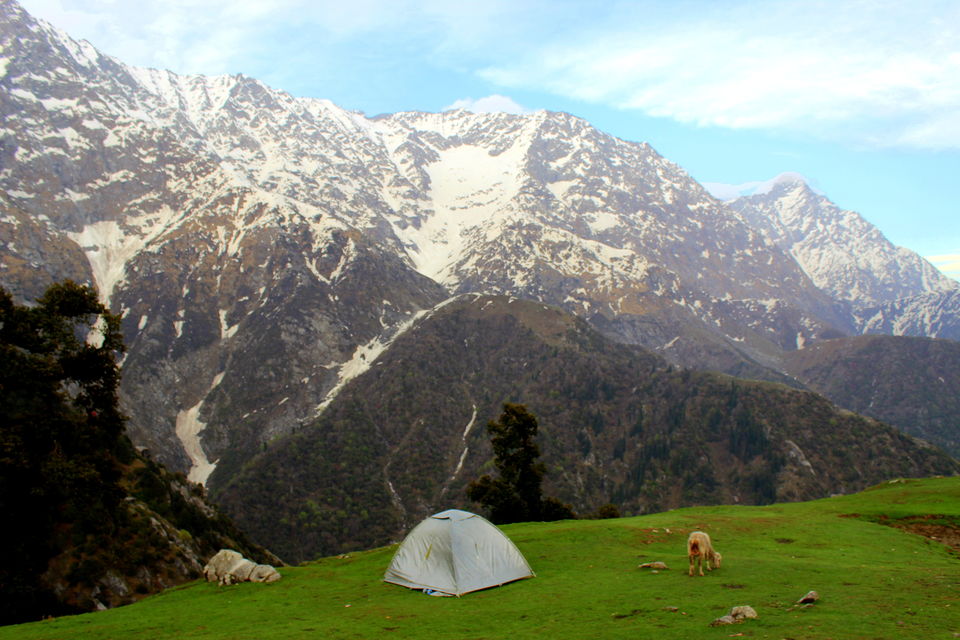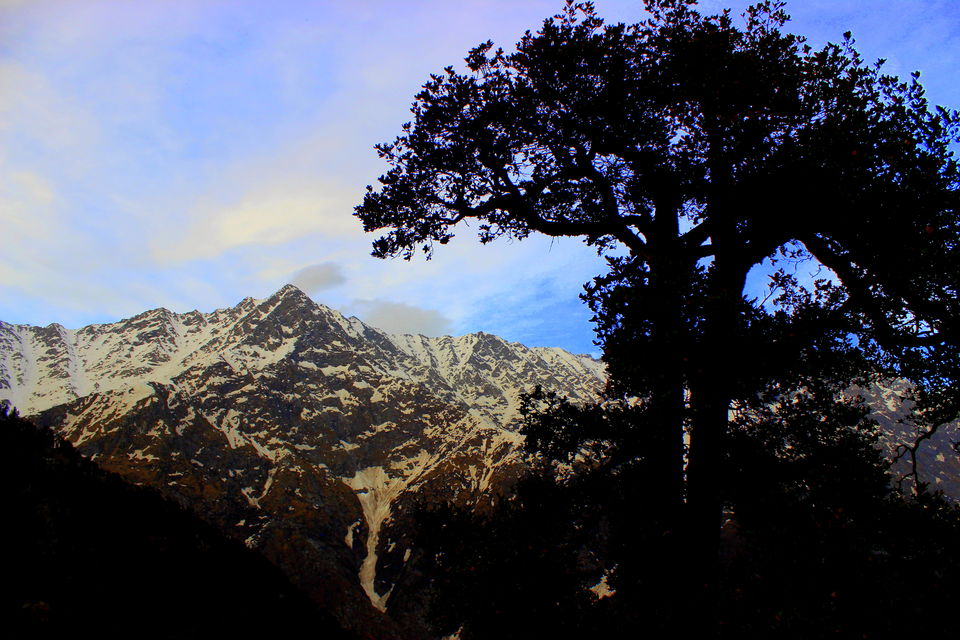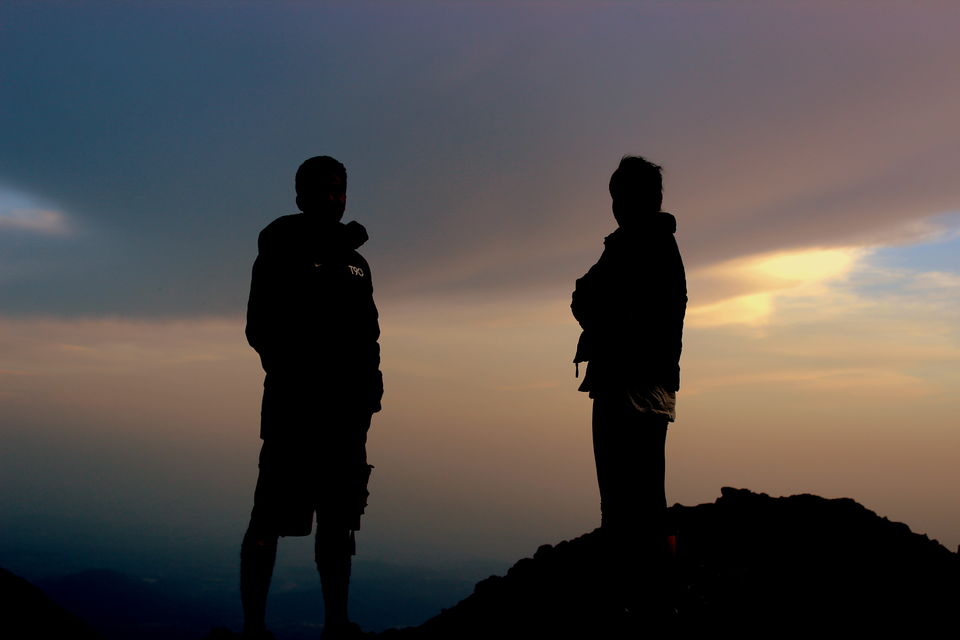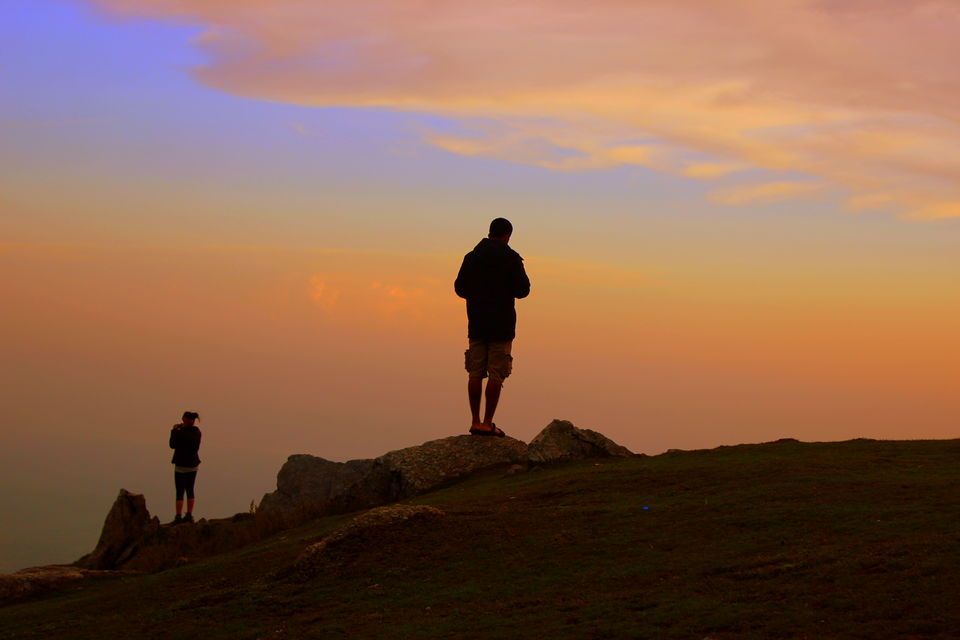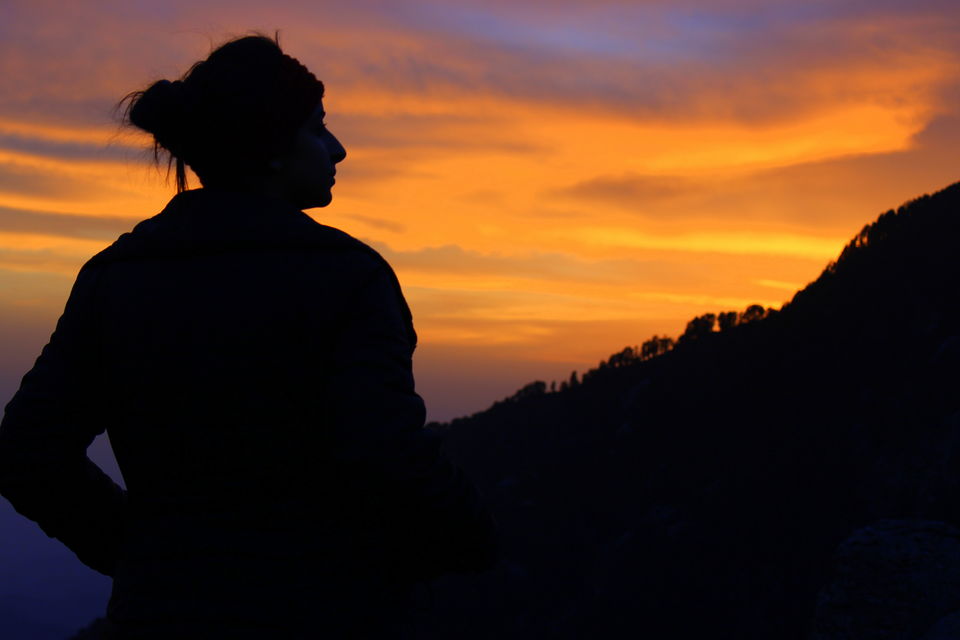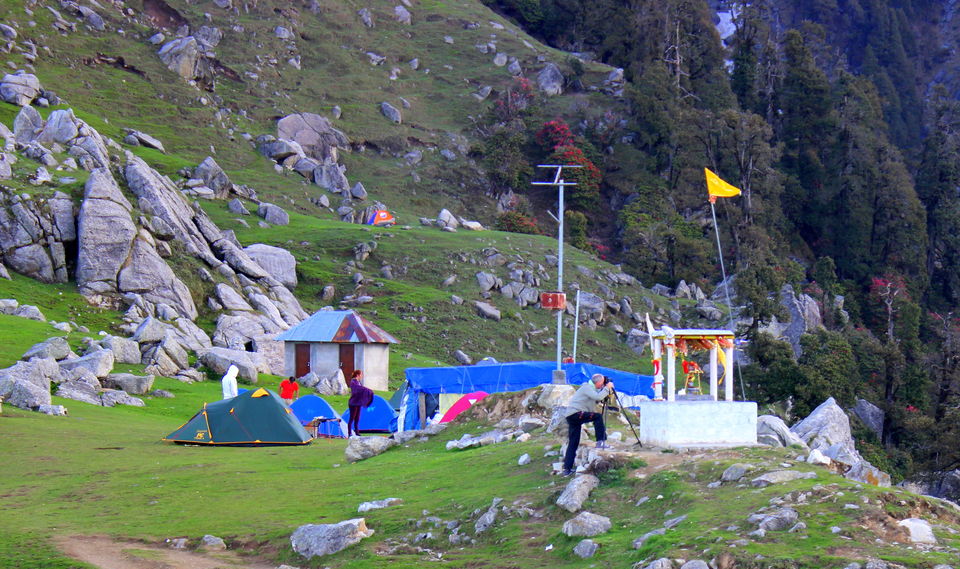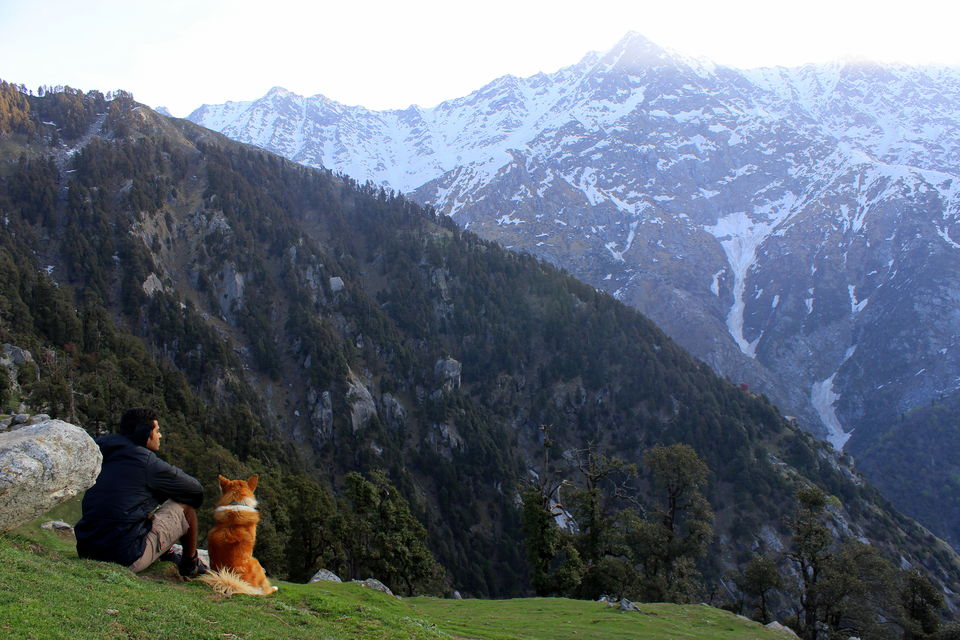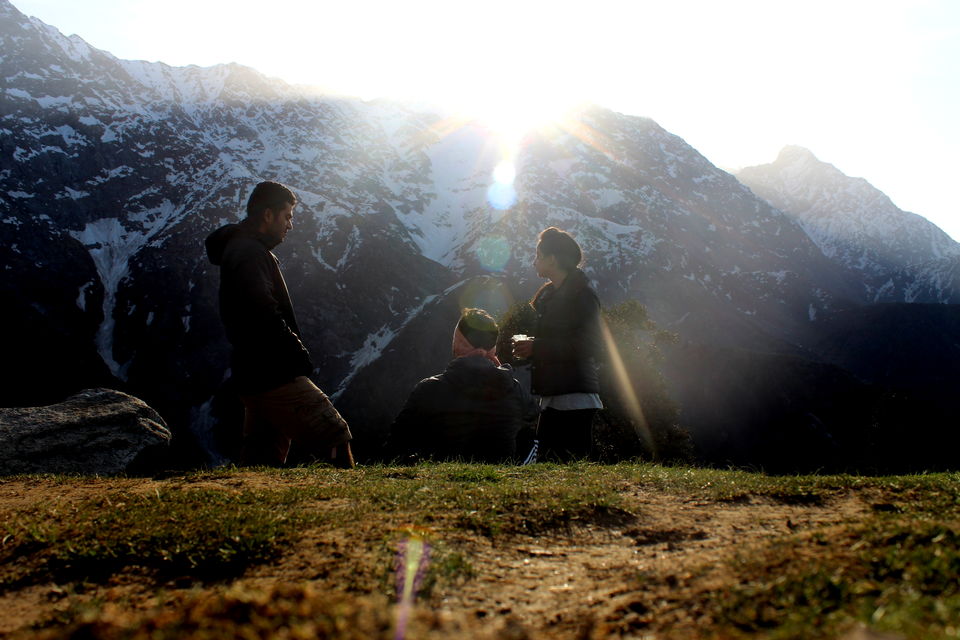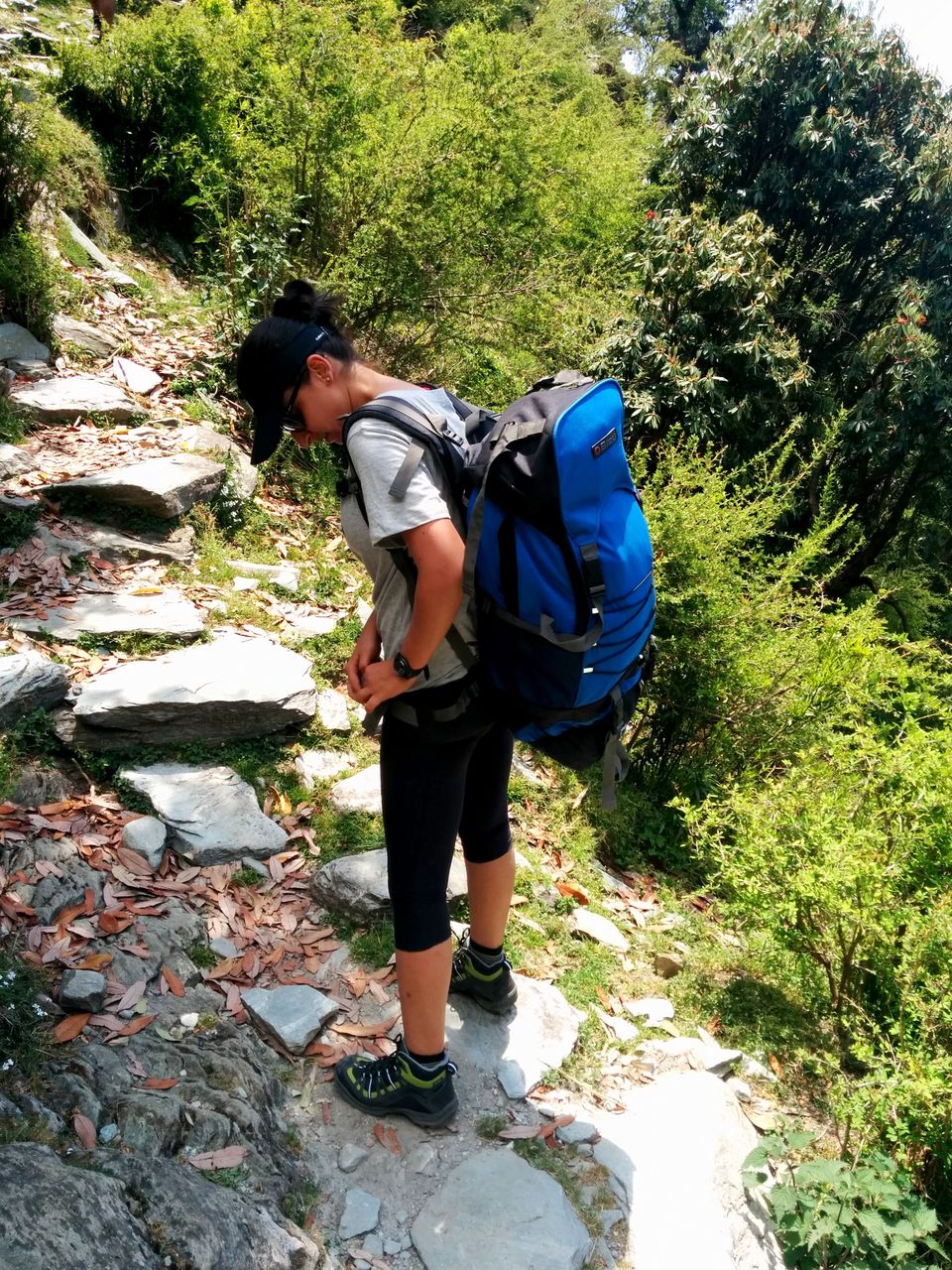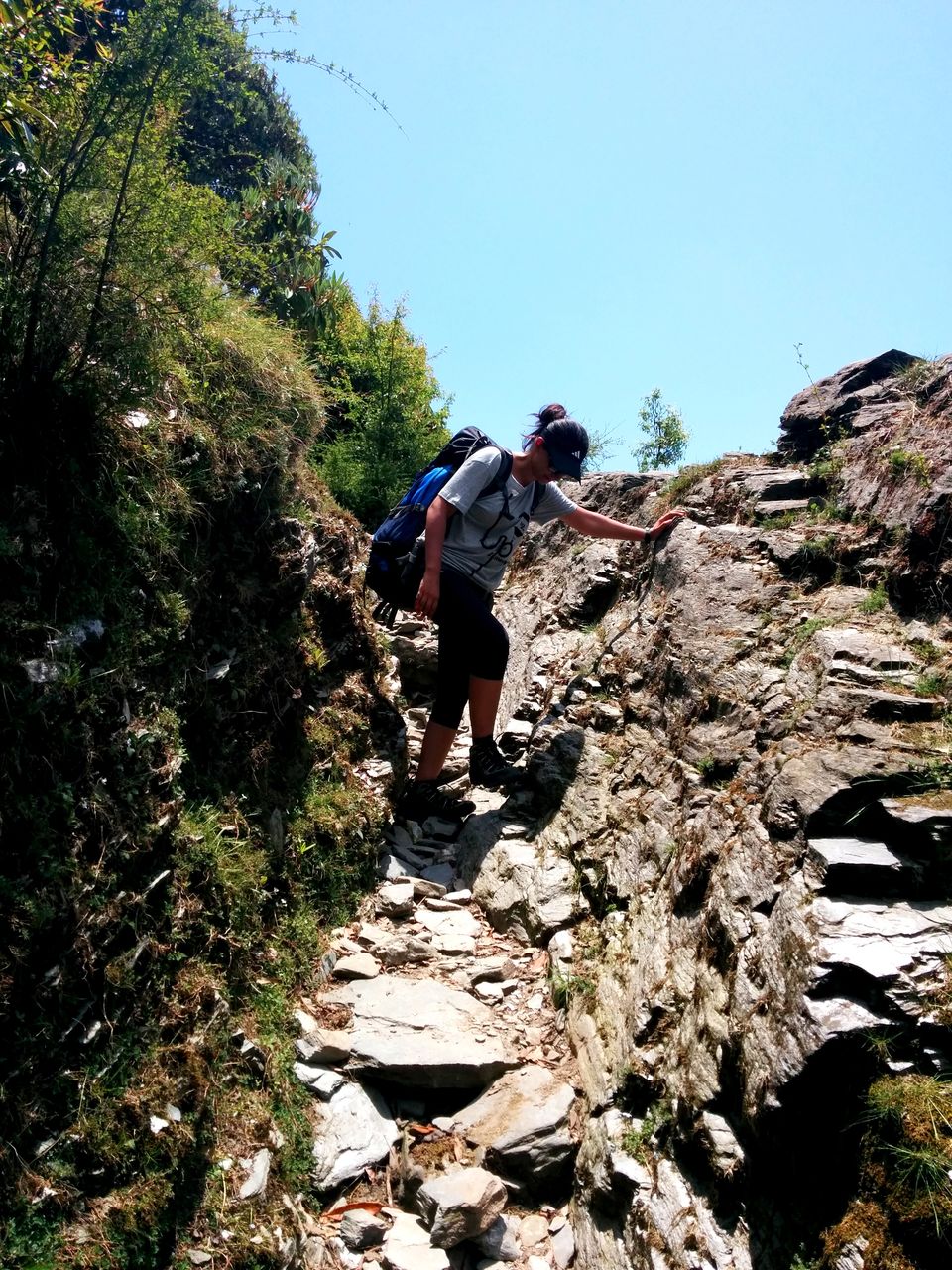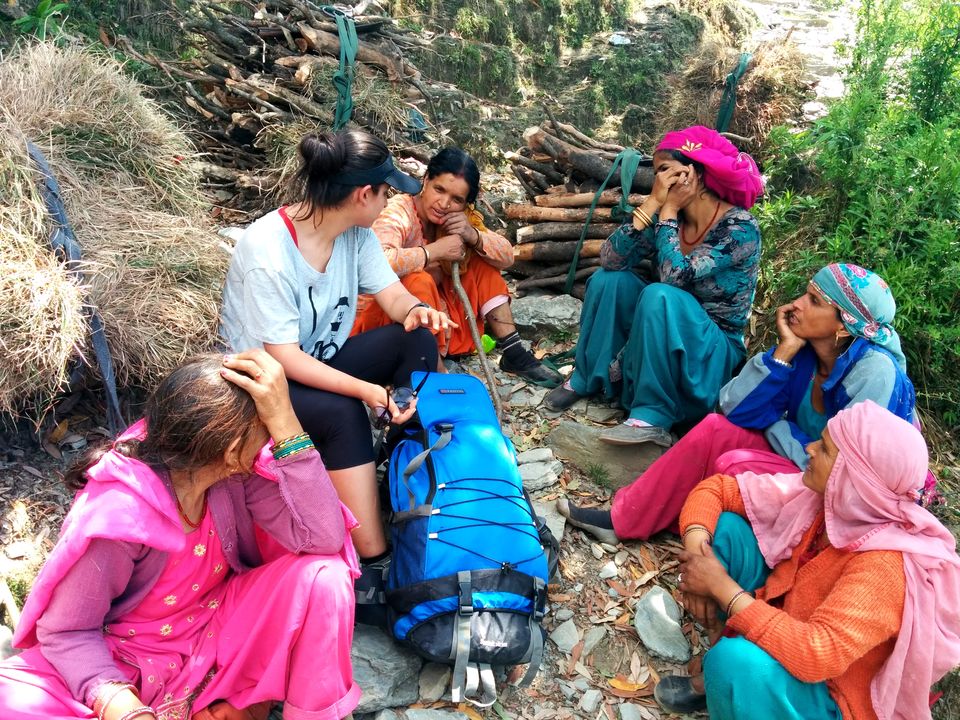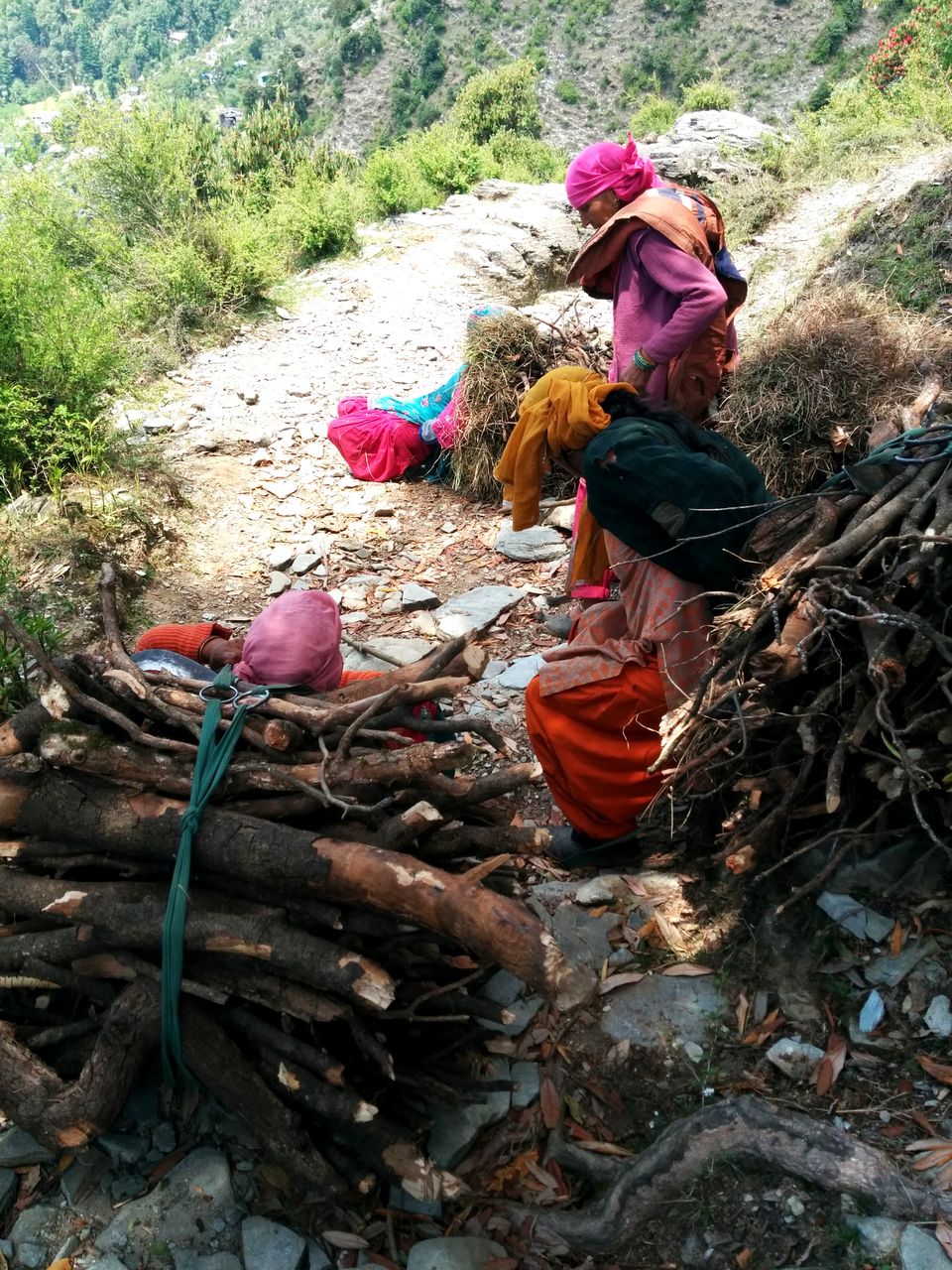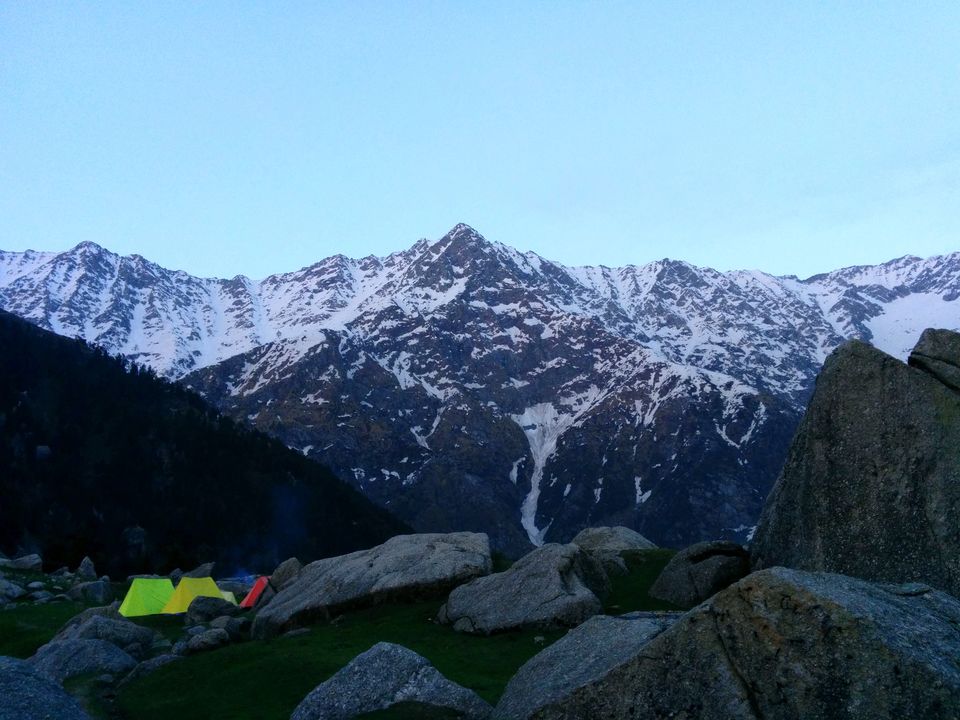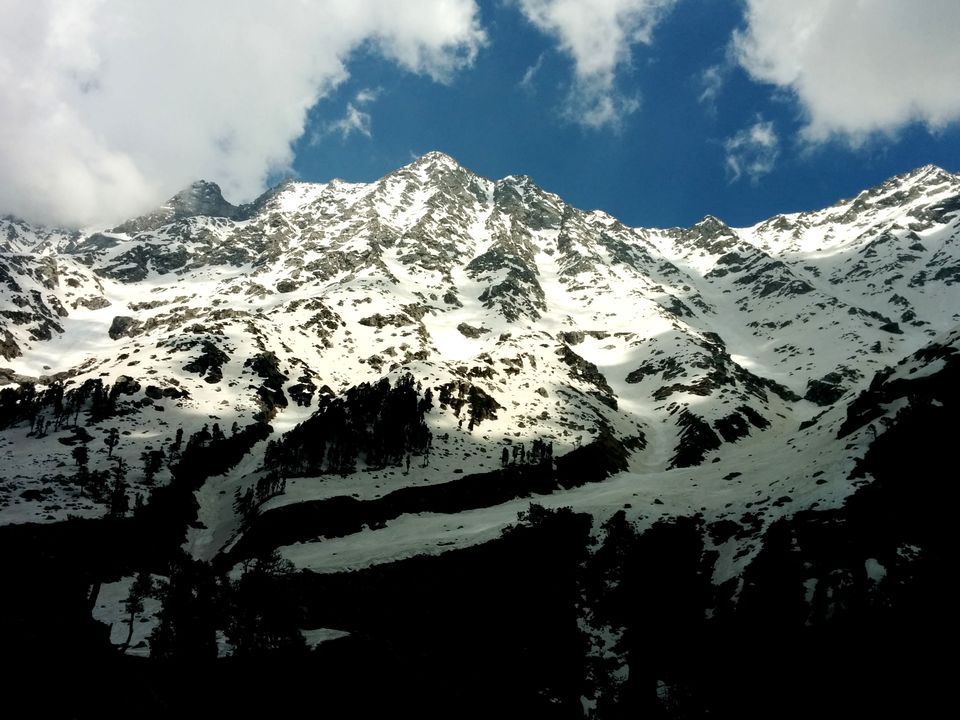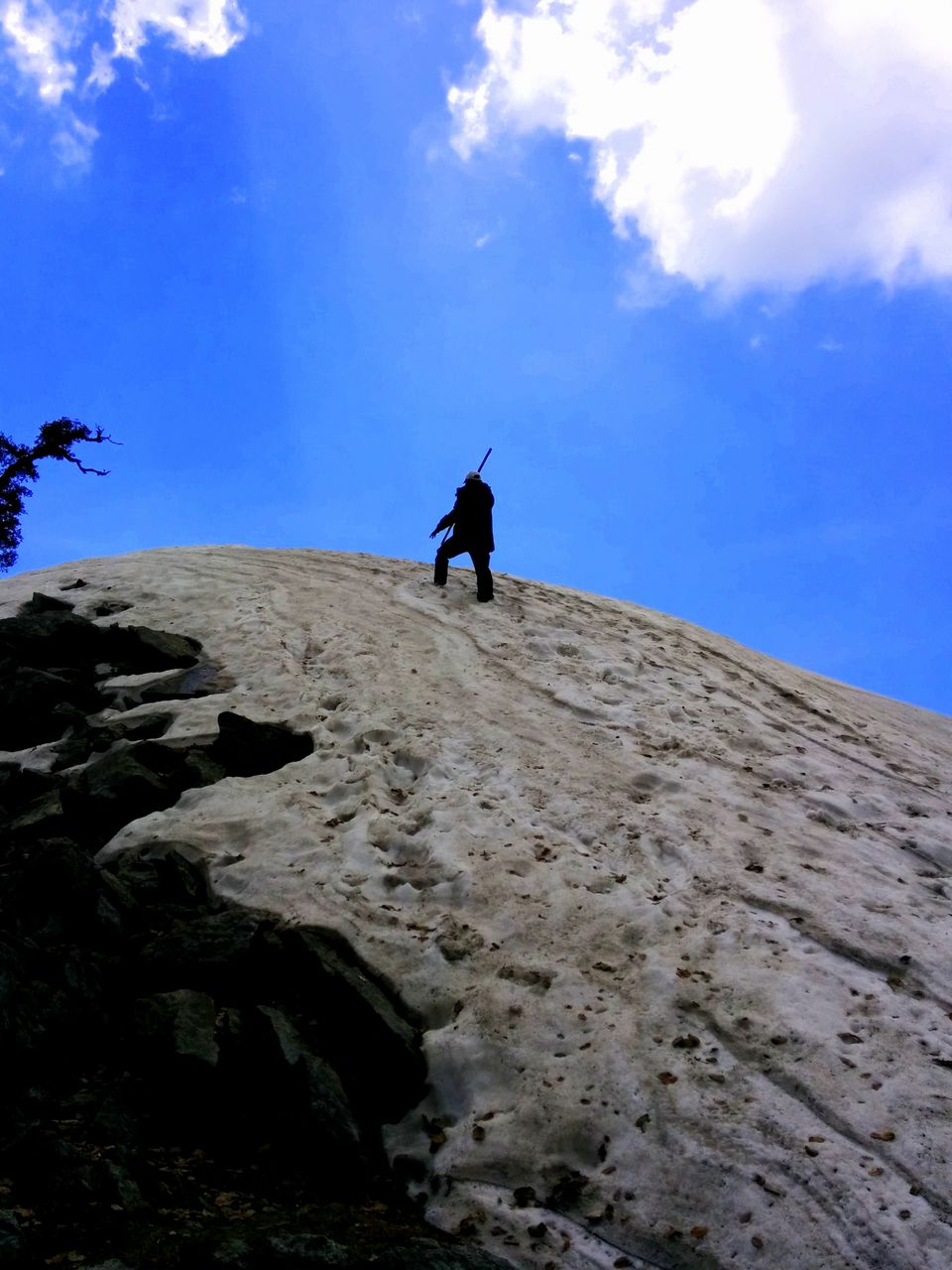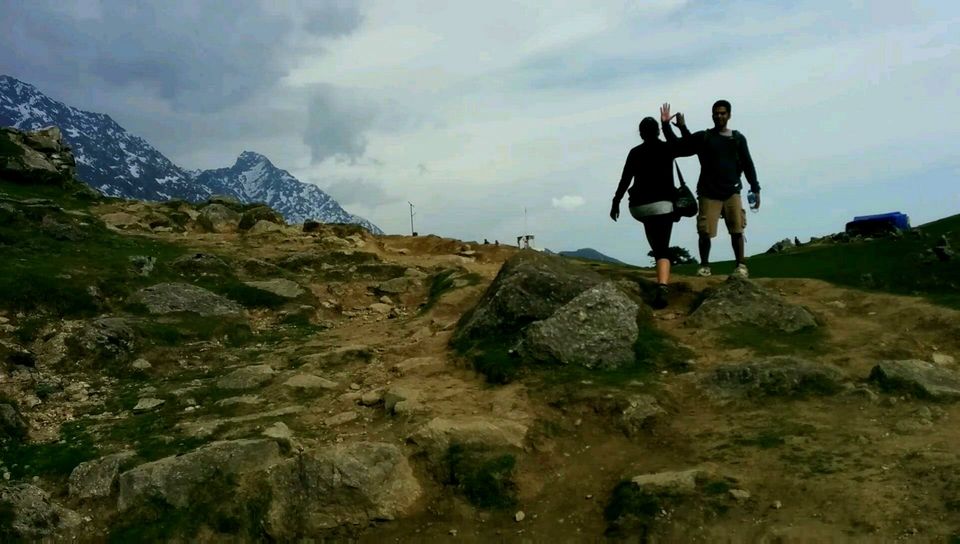 Camping in the middle of nowhere.. Waking up to the forever standing tall Dhauladhar peaks with sun melting the while patches...Reaching this place after a 9km hike makes all the efforts worthwhile.
On Trek. -Bhagsu Nag-Triund(2875 M) is a 9 km hike. With an easy-medium difficulty level, it may take upto 3-5 hrs to reach Triund. The hike to the top is steep, seemingly endless, but iit's worth the effort. The amazing feeling you get when you reach Triund is beyond explanation.
Triund has beautiful grassy meadows. View on one side is of the snow capped Dhauladhar peaks and the other side is the deep Kangra Valley. I trekked to Triund in August and April. Both seasons offers a completely different view and experience. In August it was greener, rainy, less travelers with only two or three campers. I trekked wearing a rain coat and umbrella in hand. On the contrary in April there wasn't snow in Triund but ahead of it, starting from snowline and upwards till Indrahar Pass.
Accommodation is available in rest house of Forest Department which has only four rooms available. But nothing can beat camping in Triund. If you're planning to camp overnight, be aware that there are no washrooms in Triund. There are a couple of shacks, who sell food, beverages, toiletries, even warm clothing like blanket, gloves, etc. During the day, Triund is pretty warm and one won't find a need of woollen clothing. But as sun goes down it becomes really cold and woolens are must then.
Several trekkers go beyond Triund to reach the Lahesh Cave or beyond to cross Indrahar Pass . It is possible only if the weather lets you otherwise it is a bad idea if your without a guide.
pick upper Bhagsunaag or Dharamkot to stay. The place is queit and in the lap of nature.
You can return to mcleodganj and vist the very well known places to eat..Jimmy's, German bakery, mc'llo's.. etc.