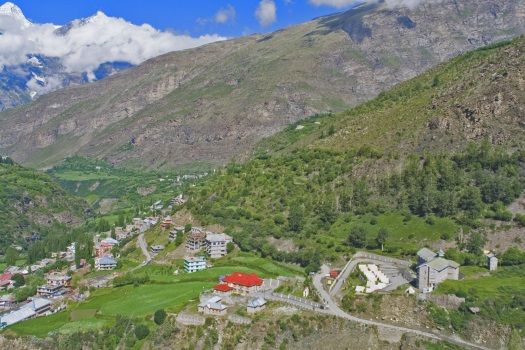 The highly fascinating Lahaul & Spiti Tribal Museum is situated near a market in Keylong. It has historical pictures of tourist spots in Lahaul and Spiti and a magnificent collection of traditional attires, instruments and prayer lamps. In addition, there are antique items on exhibit, old dance masks, classic straw shoes (called pula), and modern photographs of nearby monasteries and scenery. The tribal Museum offers a colourful perspective of Lahaul and Spiti's landscape, life, history, and culture.
It's a massive museum that's a real treasure in the tiny hamlet of Keylong. At the entryway, there is a stunning door. The Museum showcases thangka paintings and old manuscripts and tribal art, and other local curiosities from diverse parts of Himachal Pradesh. One chamber is meant to seem like a monastery's prayer hall and features reproductions of antique masks used in the Cham dance.
It is open from 10 a.m. to 5 a.m. and is closed once a week. If you find it closed, it is a good idea to contact the locals; they can assist you in getting the officer who has the key. The collection of artefacts & antiques is beautiful, & the names of the original givers of each piece have been documented, & the function of each object. It is a fantastic site to experience the culture of Lahaul and Spiti's tribal but cultured area.