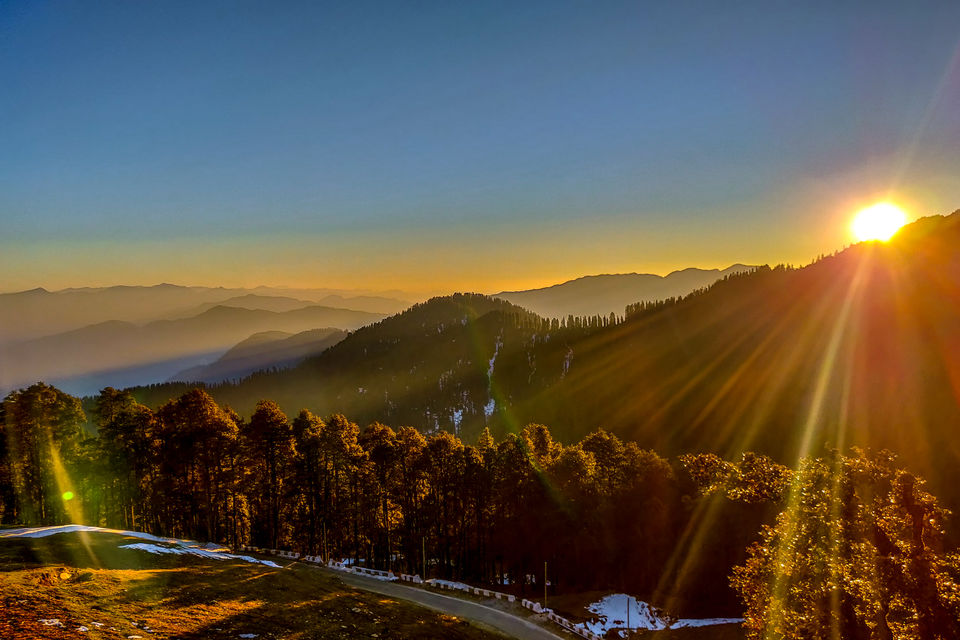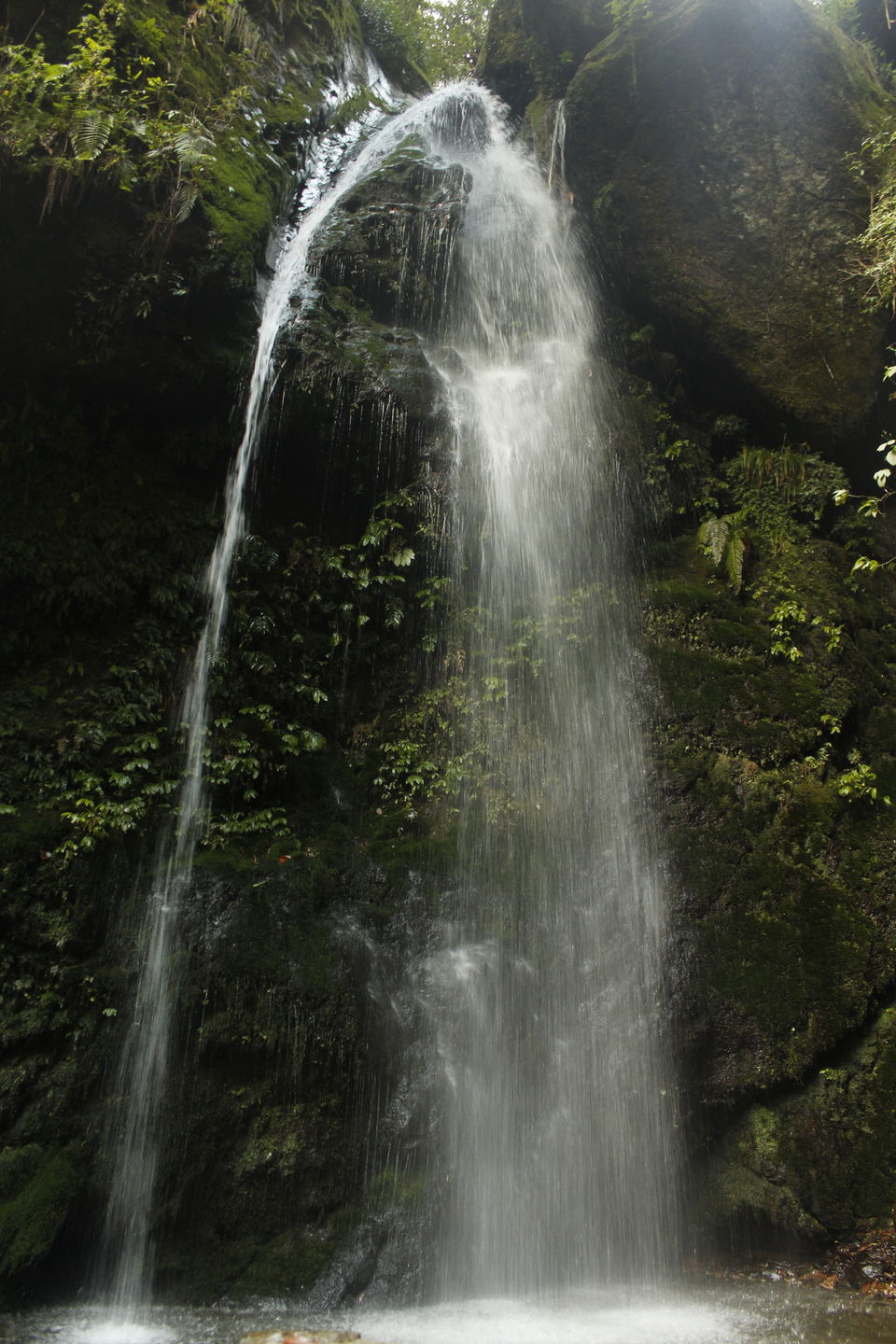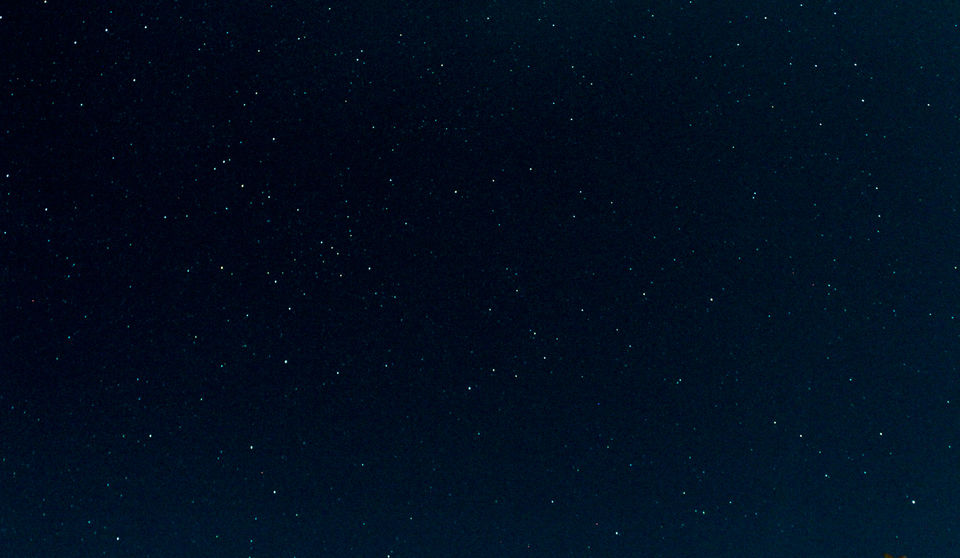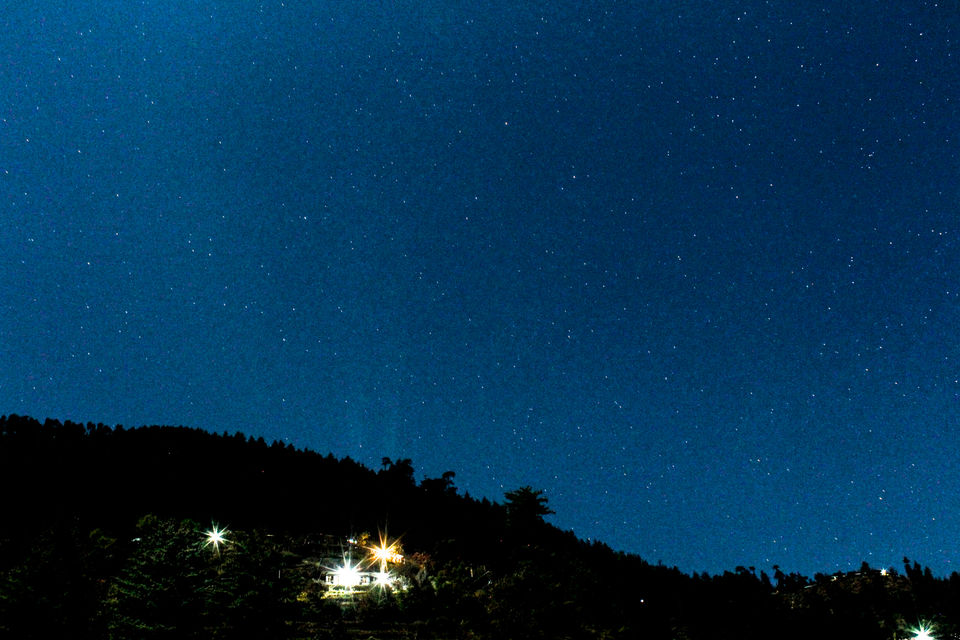 What will you do, if you have an extended weekend? Sleep? Shop? I'll choose travelling. So considering the holiday on Nov 22'18(Thursday), me and one of my college senior decided to go for a trek because at-times the best way to relax is to exhaust yourself. As we have only 3 days, even though we wanted to go to Spiti, we can't. We did our research through various platform and came to an agreement to go to Jibhi in Himachal Pradesh.
So, before packing our bags, we checked the weather forecast. It was around 5-16 degree Celsius. Hence, we packed accordingly. We booked our stay through Goibibo in Rock Top Inn Cottage and got a very good room for two people at just Rs 1200 for 2days. We booked our bus from Kashmiri Gate to Kullu (Rs 1500 each). We boarded at 8:00 pm and was expected to reach by 7:00 am as we have to get down at Aut, 30kms before Kullu. But due to the landslide on Mandi-Kullu route, we have to stop at Mandi and wait for the roads to get cleared. We were in Mandi by 5:45am and waited till 7:00am, seeing no hope of going by bus, we decided to go by taxi. We inquired several taxi driver and reached to a consensus o Rs 4000 to Jibhi, which was a lot for 2 persons. So we told one of the drivers to call us if he has 2 more persons to travel to Jibhi. Luckily, he called in 20 minutes and we decided to go via taxi to Jibhi @Rs 1000 per head. We started from Mandi at 8:00 am and reached by 10:00 am. We checked in, room was beautiful, situated on the bank of river. Water supply was directly coming from the river and hence was very cold. It took around 30 mins to get hot water from Geyser. We got ready by 12:00pm, had lunch prepared by the cottage owner itself. Rs 150 per plate for non-vegetarian and Rs 120 per plate for vegetarian food. Food prepared was delicious and you cannot complain about hospitality when you are in Himachal. We left our rooms by 1:00 pm to see a fountain in Jibhi, around 1km away from where we stayed. This is the only tourist attraction you will find in Jibhi, apart from Chehni Kothi. We clicked some photos, roamed around and got back to the room by 4:30pm. The one thing you'll hate during winters is that the sun sets by 5:00pm around by 5:30pm, there is no light. So you have less time to explore. With dinner and some night photography Day 1 comes to an end. We had a calm soothing experience at the end of day 1.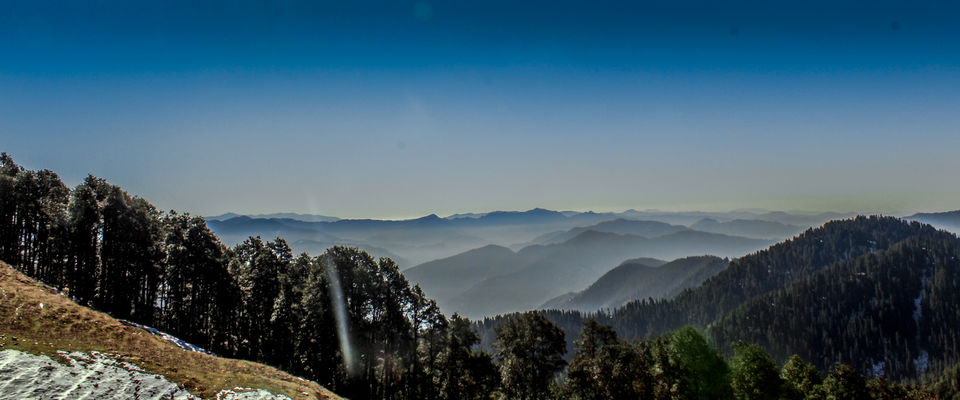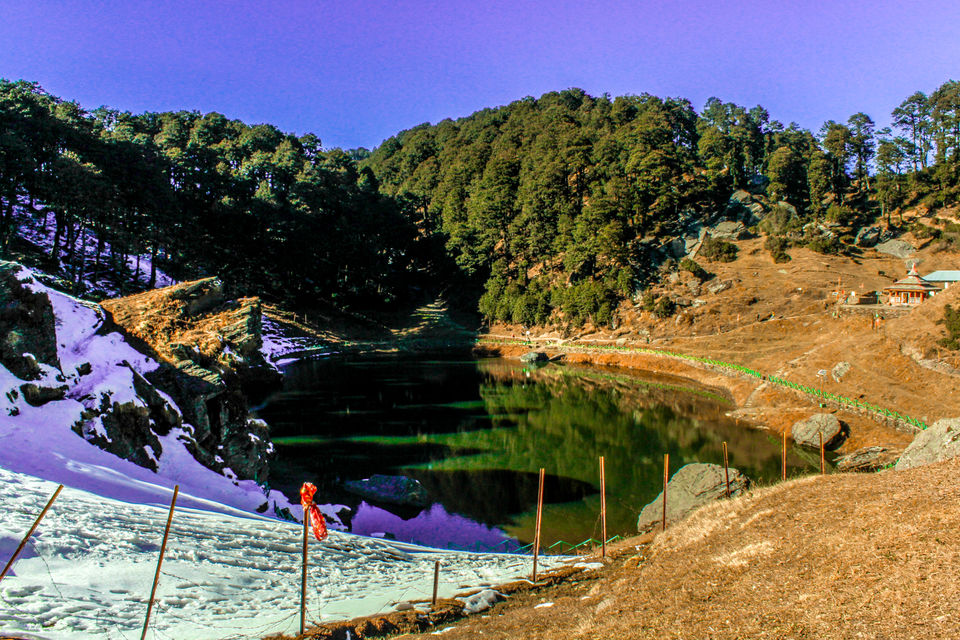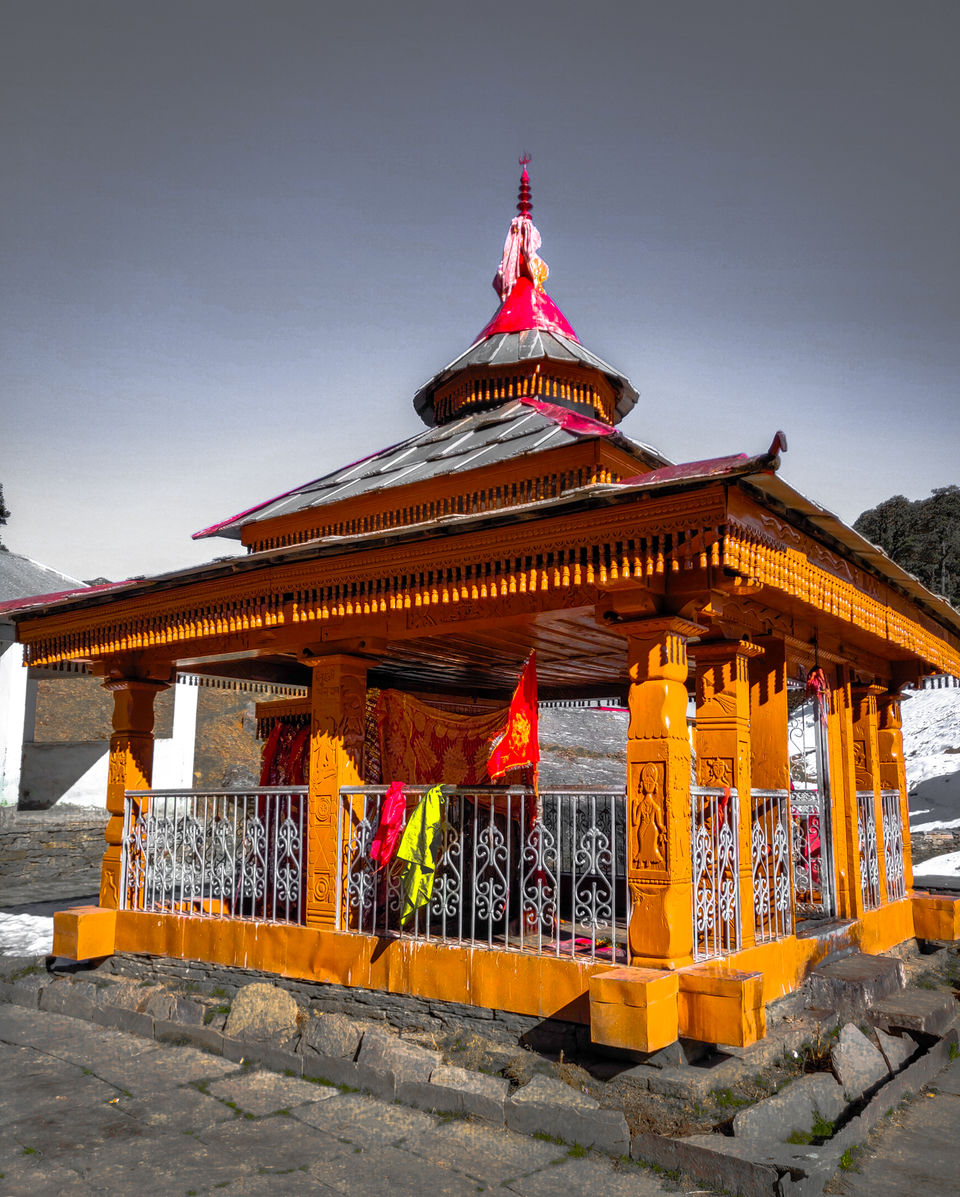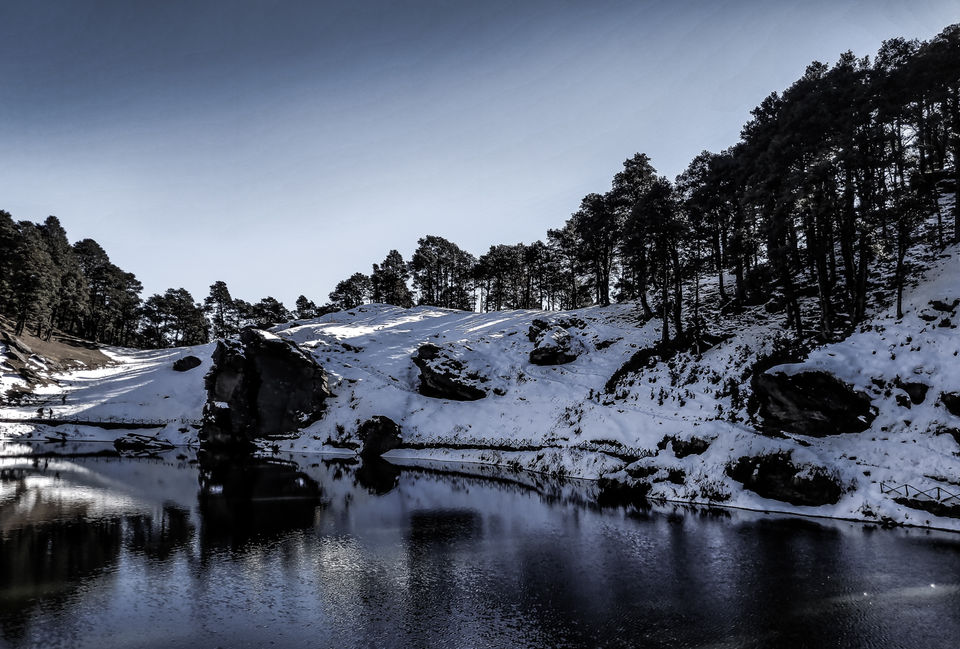 Next morning we had breakfast at Neelanchal cafe. If you want cheap and good snacks, you should go there. Parantha (Rs 20), Tea (Rs10) etc. We then contacted the couple with whom we travelled to Jibhi, to know if they are interested in trek to Serloskar Lake? Fortunately they were. We booked a cab to Jalori Pas for Rs 1800, i.e. Rs 450 per head. We started our trek at 11:30 am, a bit late than the planned time. The length of the trek was 5 km one side. The trek was easy with wide paths but of high slope for approximately one-third of the distance. We completed the whole trek in 4:30 hours. The trek starts from Jalori Pas and ends at Serloskar Lake. In winter, you'll found snow there and that adds to the beauty of the trek. Also, there is a temple. You can also do camping there. We finished our trek by 4:00 pm and had some snacks and tea. We returned to our rooms by 5:30 pm. I was completely exhausted and after dinner, I slept immediately. With this our Day-2 concludes. Had a great time during trekking. Day 2 was more on the adventurous side and was equally beautiful. Also, at end of trek we witnessed a beautiful sunset. You can see the pictures I took.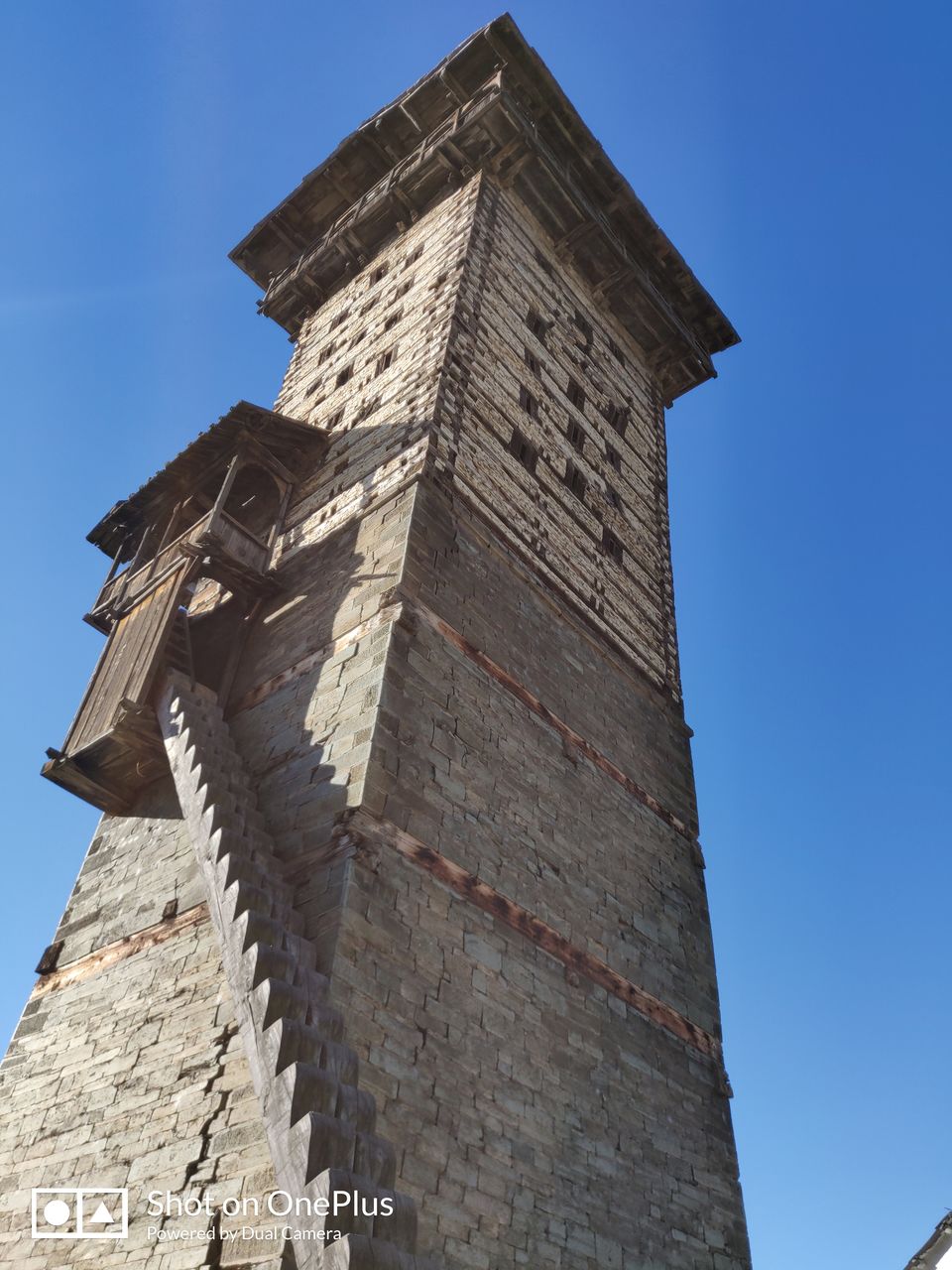 Our bus was booked and we have to board from Aut at 8:30. So we have almost a day and hence we decided to visit Chehni Kothi. It is a historical monument built in 17th century. You have to trek approximately 2 km but the trek is slightly difficult. While going up, the slope of the trek is quite high, so the only time you'll face difficulty is when going upwards. We took around 2 hours to trek upwards. As we had a lot of time, we did it lazily, however can be done in 1.5 hours . The view from the top is fascinating and makes the trek more worthy. We returned from the trek by 5:00 pm. The taxi we booked dropped us at Aut by 6:30pm. The cost of taxi for Chehni Kothi and dropping Aut was Rs 2000 i.e Rs 500 per head. We boarded our bus at 8:45 and it dropped us at Kashmiri Gate at 6:00 am.
Total Budget= 1500+1000+300+300+500+1500+450+500+500(miscellaneous)