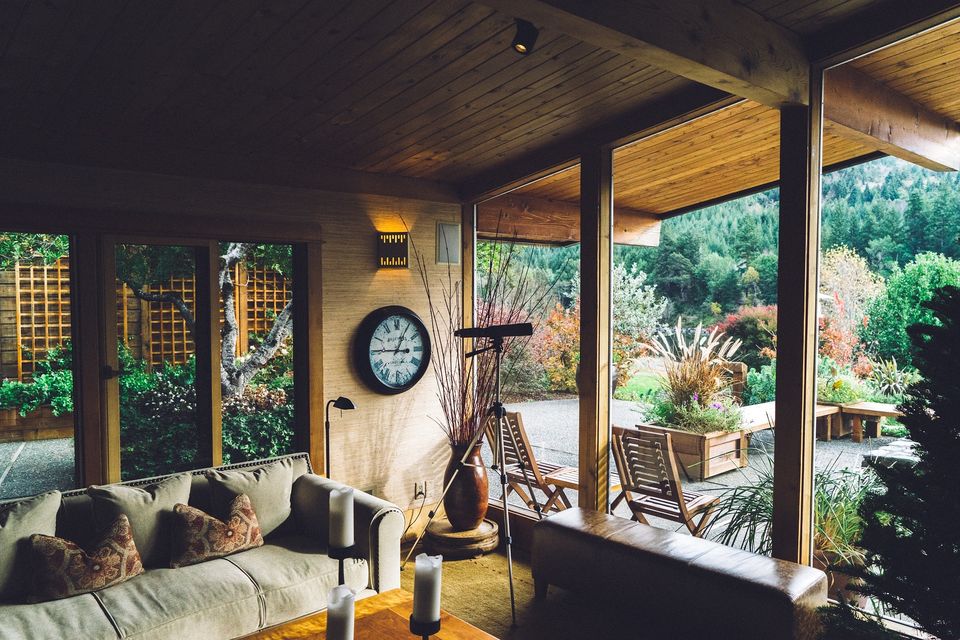 Ever wondered how it feels to live the life of a celebrity? Well, we all do, but the closest you can get to experiencing that kind of life is by staying at one of the celebrity homes.
Celebrities just like other Airbnb hosts are joining the Airbnb bandwagon and seizing the opportunity of putting up their homes for regular folks to stay. And no, it does not involve trespassing!
A vintage home in the Hollywood Shire, also known as the 'Movie Colony East' built in the 1920's by the comedy royalty Charlie Chaplin, is now up for a dreamy staycation on Airbnb. Both Charlie at one point and Mickey Rooney (the famous actor, television and Broadway star from movies such as 'A Family Affair' and 'The Black Stallion') years later, called this whimsical cottage their home.
Built along a cluster of similar dreamy cottages, the Shire has housed the likes of Marilyn Monroe and Rudolph Valentino at one point in time. Given the charm of this loft and its history, its no wonder guests flock to get a feel of this enchantingly cosy cottage which goes up for ₹12,772 per night.
A romantic little hideaway in Maui, the Gingerbread house is a renovated cottage from the 1930's that rock legend Jimi Hendrix stayed in. While filming his album 'Rainbow Bridge' in 1970, the rockstar lived in this adorable little cottage that is just minutes to the beach. This adorable gingerbread house is available for ₹11,096 per night.

As iconic as it can get, experience the charm of old Hollywood glamour at this award-winning Palm Springs Home that once belonged to Hollywood starlet– Elizabeth Taylor. A stunning 4 bedroom oasis, Casa Elizabeth is filled with priceless memorabilia which belonged to the starlet. Waterfalls, spa, pool, this majestic house features it all and is available for rent for a whopping ₹38,930 per night!
This studio retreat in the woods is "Supercalifragilisticexpialidocious"to say the least! Often used as a creative retreat by artists and performers, this quiet studio in the woods in Upstate New York was once owned by the 'Sound Of Music' star Julie Andrews.
Nestled in prehistoric boulders, Rubber House is considered by many as a 'living work of art' for its use of organic elements like natural light, ventilation, paint free neoprene exterior and wild grounds which have been left untouched to facilitate the growth of native plants. This lovely retreat in the woods is up for ₹31,705 per night!
This three bedroom Malibu home has hosted some of the greatest entertainers in Hollywood history. In the 80's this cliff side retreat was owned by heartthrob Jan-Michael Vincent, later by the legendary Led Zeppelin guitarist Jimmy Page and finally by Hollywood action man and Academy Award winner Denzel Washington.
Perched on a cliff, this breathtaking Malibu home is only 1,200ft from the ocean and is the perfect place to enjoy the sights of pristine beaches, hiking trails, the surfers, and dolphins! This cliffside Malibu home is available for ₹31,071 per night.
A 4 bedroom, 3000 square feet house right above sunset boulevard, this famous home was once owned by David Bowie and Frank Sinatra before that. Built in 1928, this villa comes with a lagoon pool with Jacuzzi and an outdoor deck that offers magnificent views of Hollywood.
This stylish estate has played host to many big names from Hollywood, starting with Sidney Toler who built it originally in the late 1920's. After a few years Orson Welles known for his part in the classic hit Caesar in 1937 lived here for a while, then came Barbara Streisand, Frank Sinatra and then the legendary David Bowie.
This historic Hollywood home is available for ₹31,078 per night.
So now staying in the house of Hollywood starlets and global influencers is just a click away. So, if you ever have the opportunity of getting a peek into these A-listers' homes and have the dough to splurge, do write about your experiences on Tripoto and inspire countless others to share their stories!