Perched on the South Gola range of the Himalayas, the Chestnut House was a Sanskrit scholar's labour of love for his Polish wife. In 1933, when his wife was homesick for the colder climates of her native country, in a ploy to quench this longing, he built her a house in the thick of Uttarakhand's dense forests. Years later, the 80-year old house was converted to what is today the Jilling Terraces – a beautiful homestay nestled between Nanda Devi and its surrounding peaks.
Heady with romantic notion, the cottage and the rooms of the Chestnut house have names and decor infused with inspiration taken from Himalayan flora and fauna. There are two suites on the ground floor of the house that go by the name of Buransh and Utish, equipped with an anteroom. And on the first floor there are two rooms with double beds, called Kafal and Padam.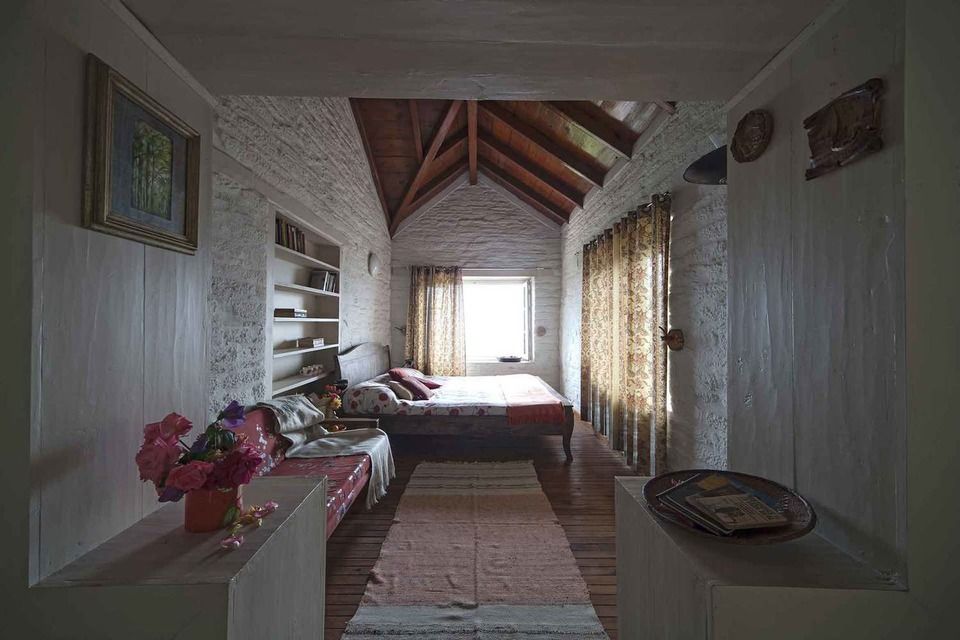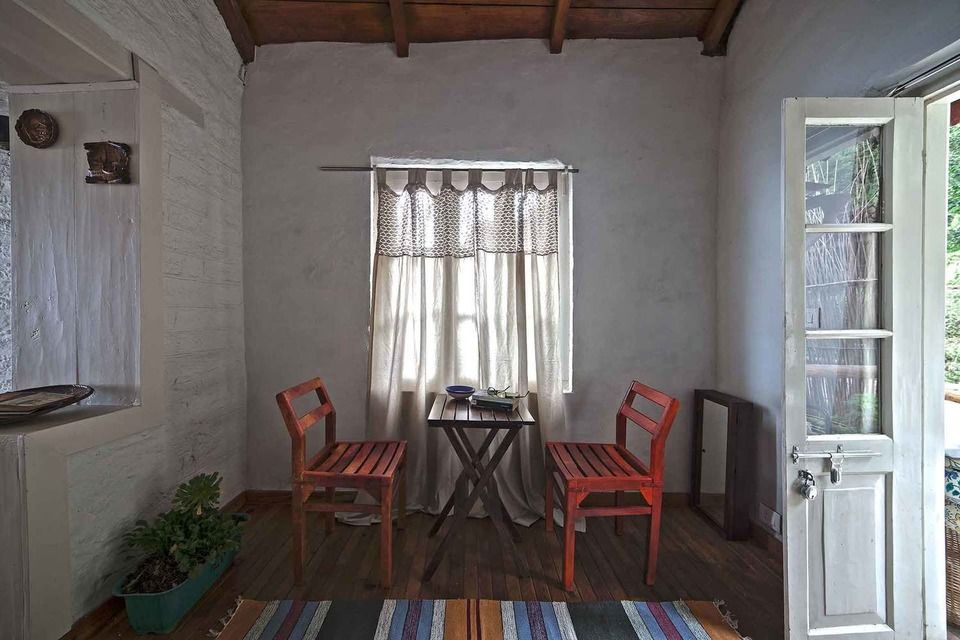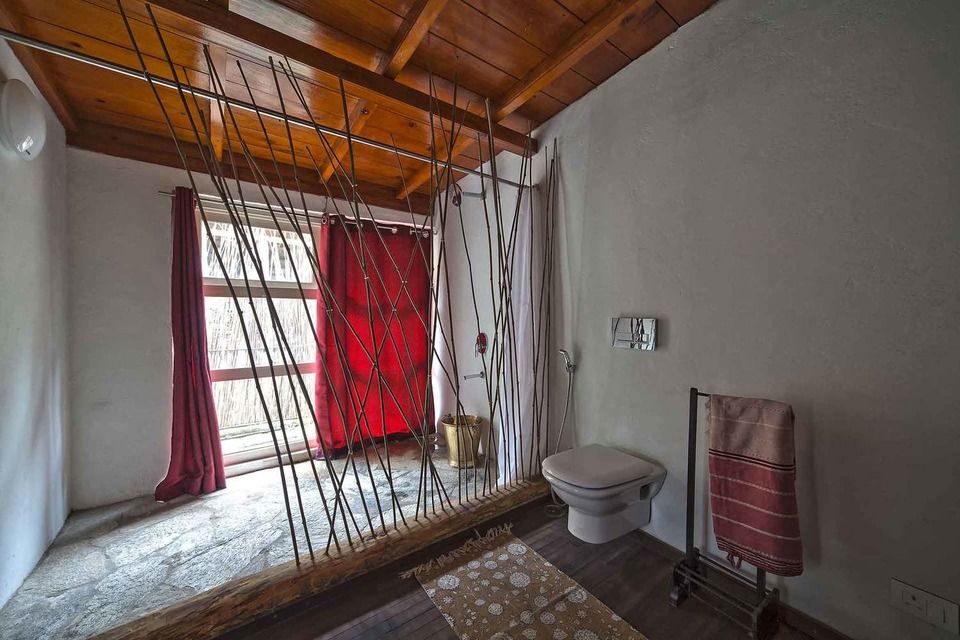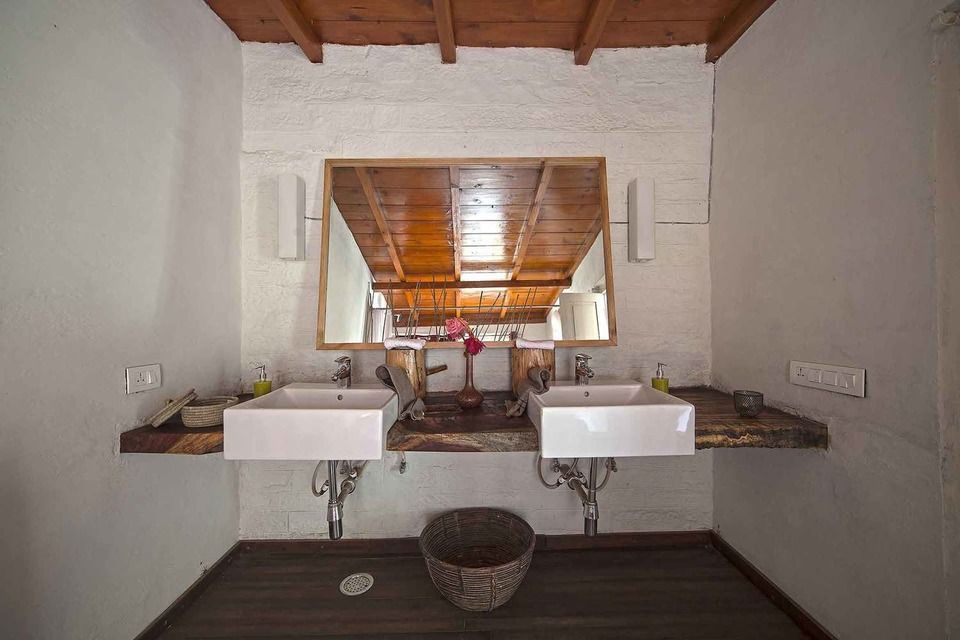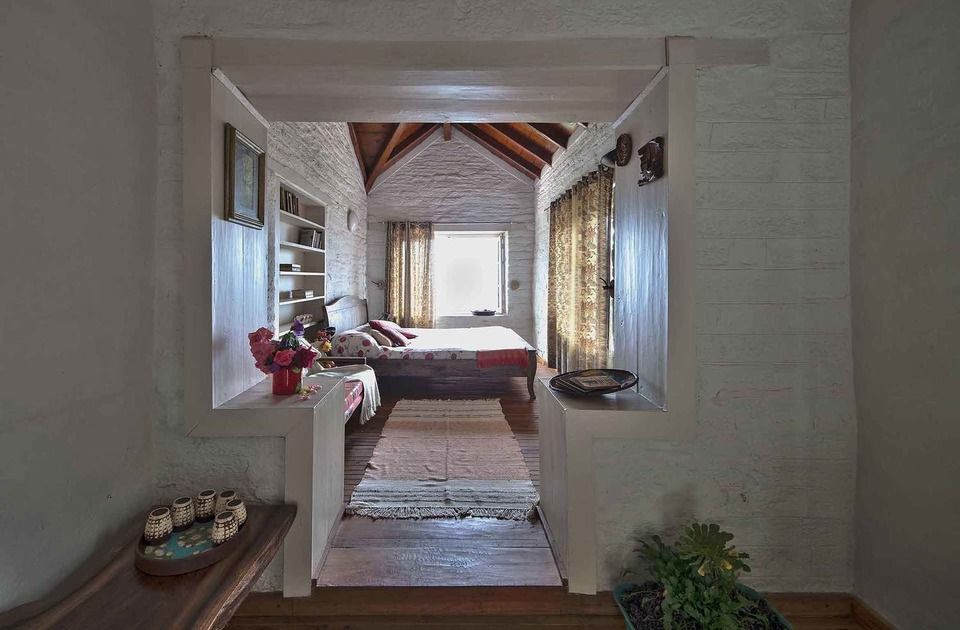 This room or mini suite is inspired by a Himalayan wild cherry – Padam, which has delicate pink flowers in full bloom. The entire room is infused with light summery colours and wooden floorboards, doors and windows, that offer the most magnificent views of the Himalayas. The room is meant for two adults and is decked with a lounge and a lovely verandah to while away evening after evening with a book and steaming cup of chai.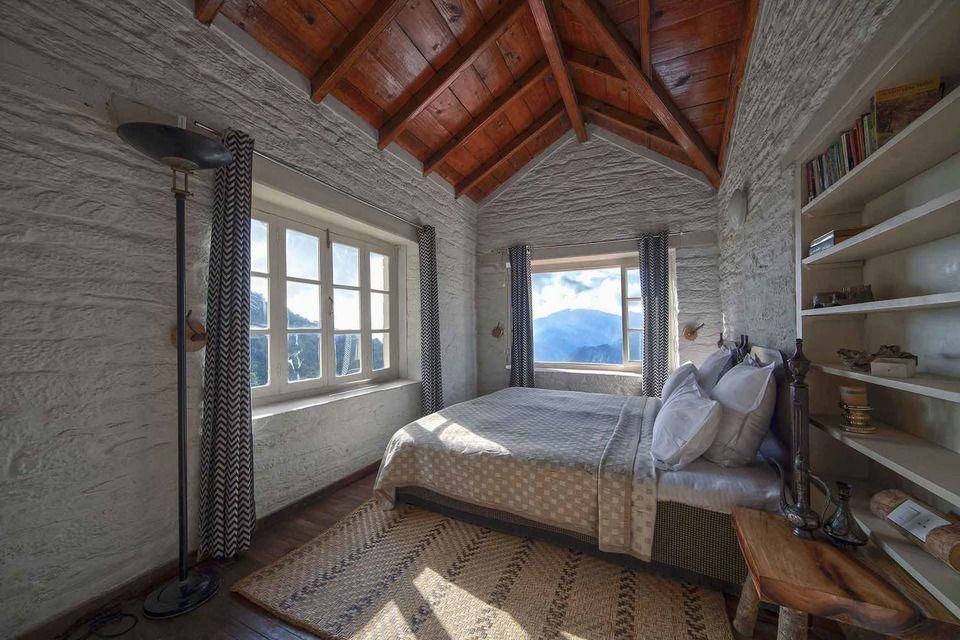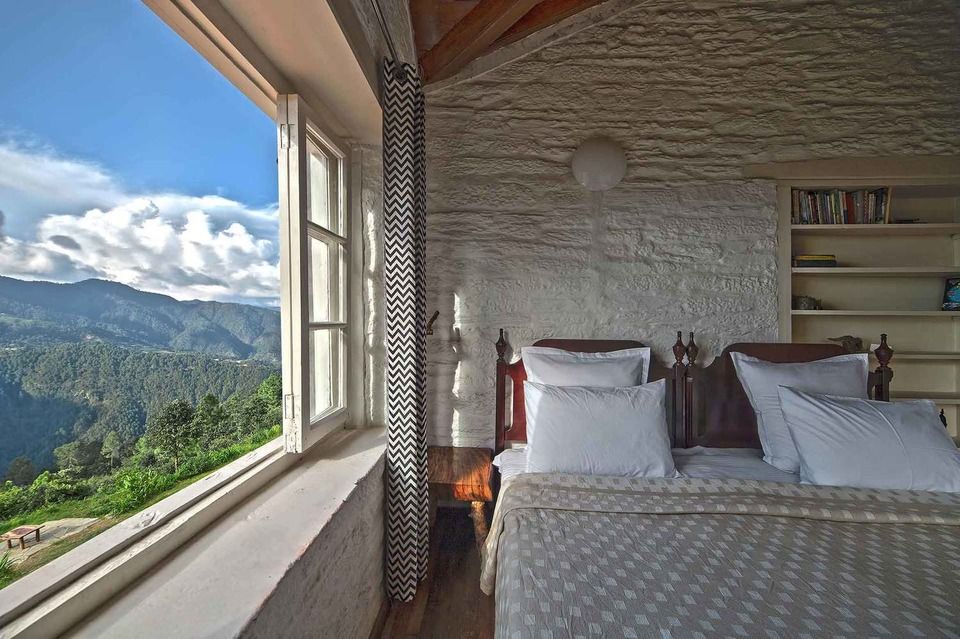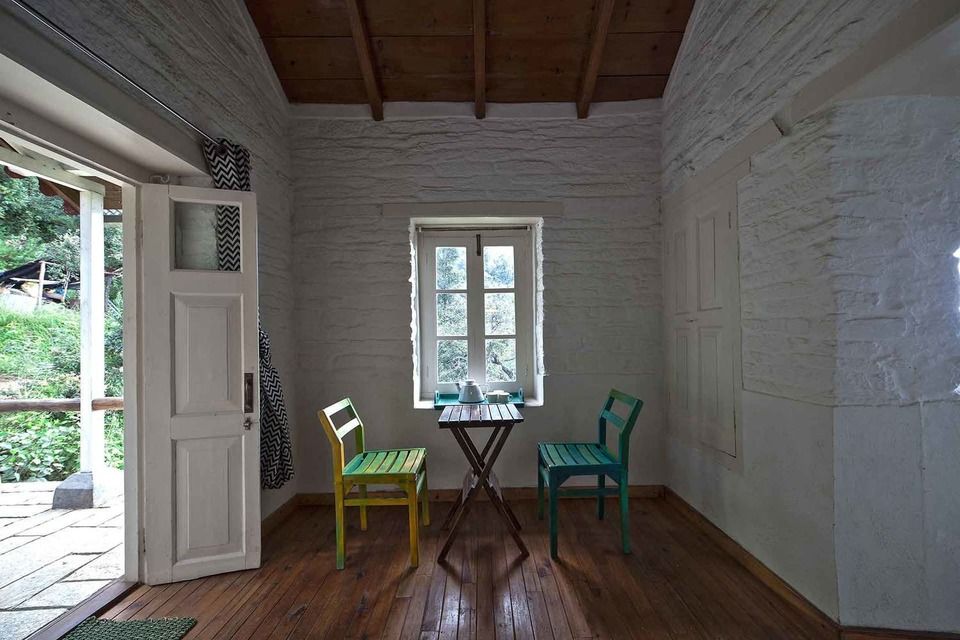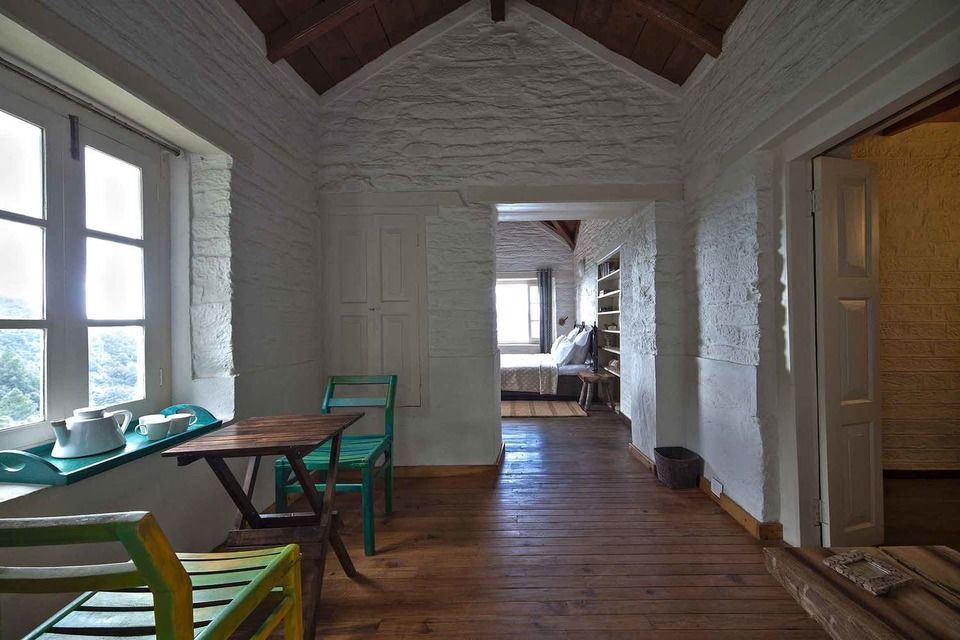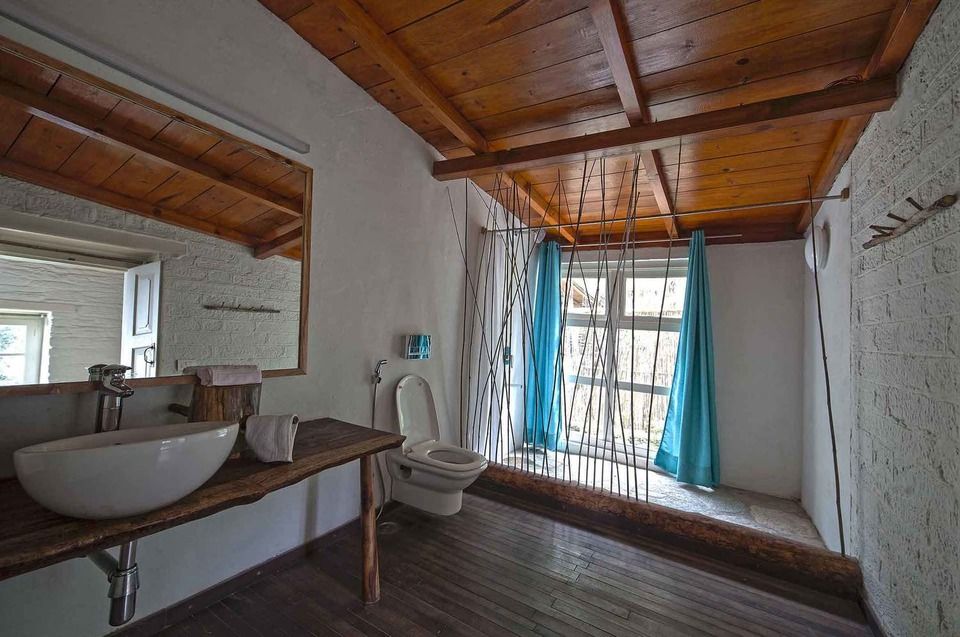 Drawing inspiration from the bay berry or box myrtle, native to the hills of India and Nepal, this room is called the Kafal. True to the tangy disposition of this sweet wild berry, the room pops with tones of yellow, turquoise and green. The giant windows will ensure that you literally wake up to the mountains every morning and fall asleep to an orchestration of twinkling lights from distant homes in the hills. This room is tucked away on one end of the house, suited for two leisure-seeking travellers. It also has a lounge and verandah.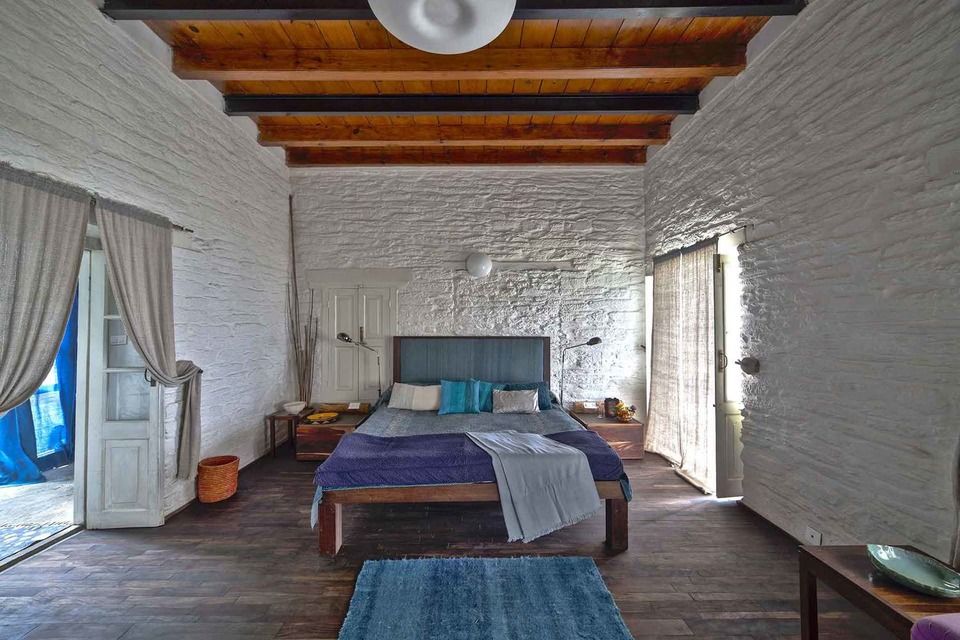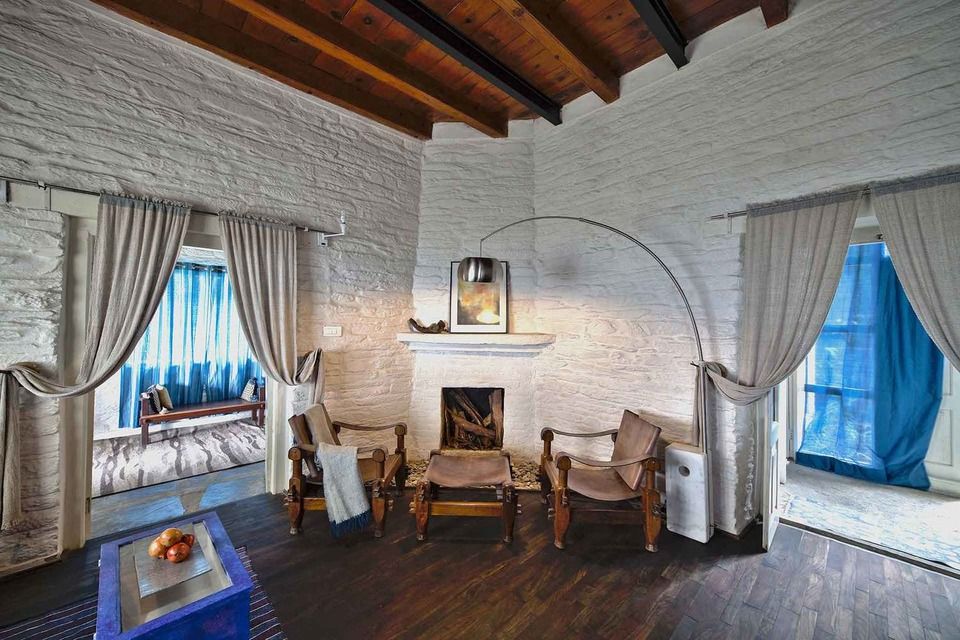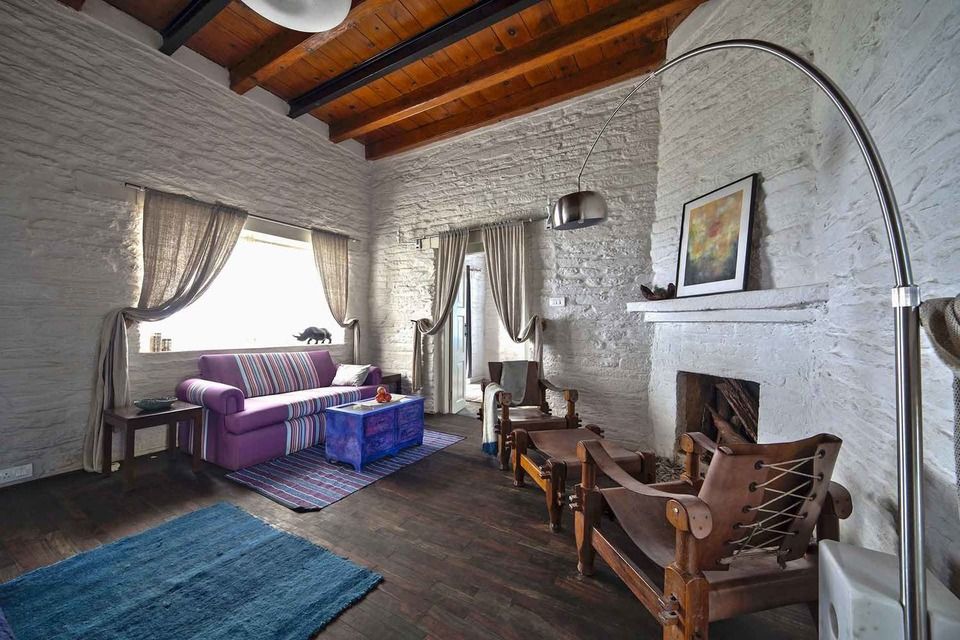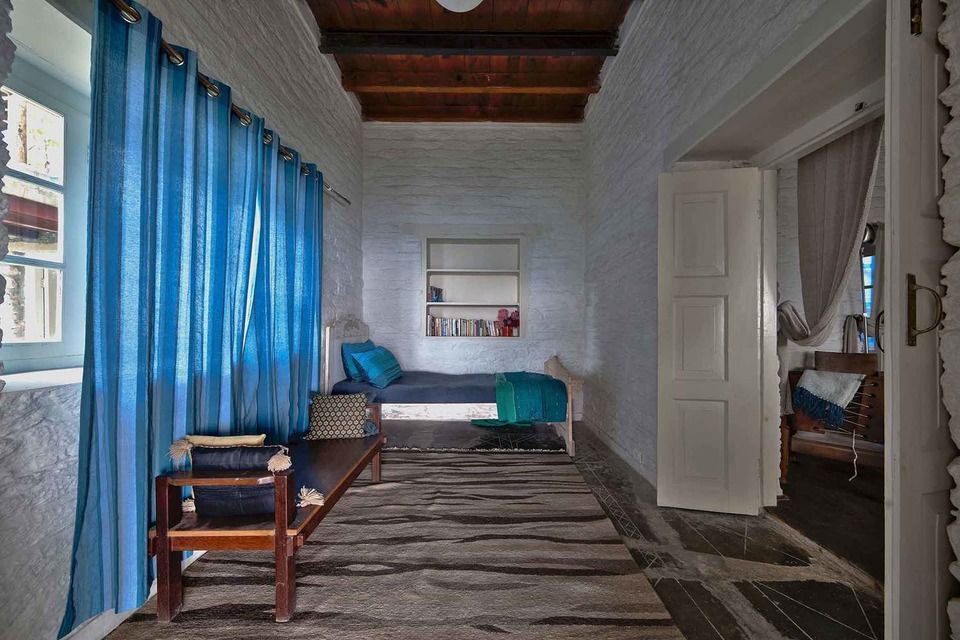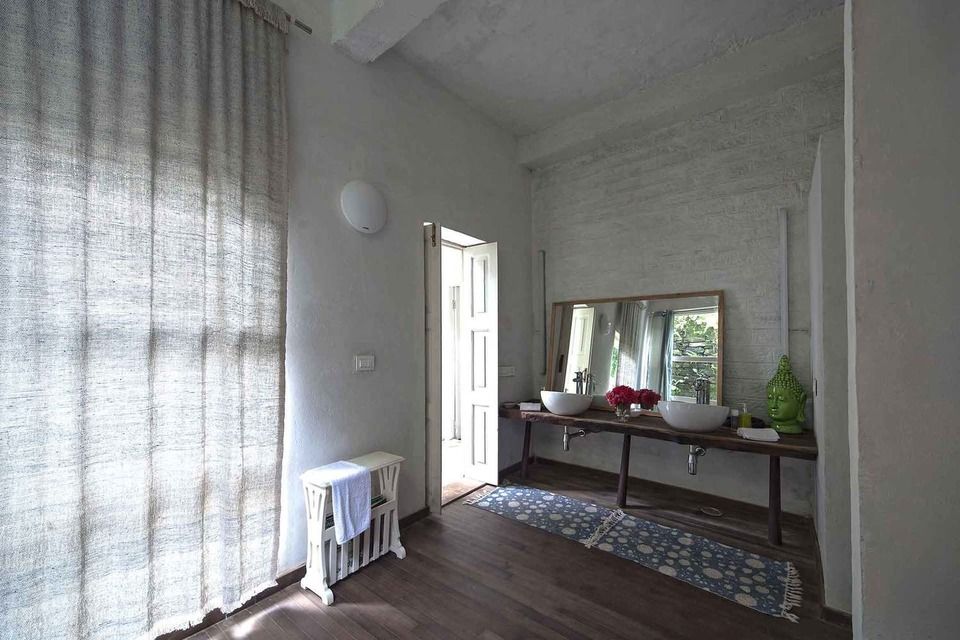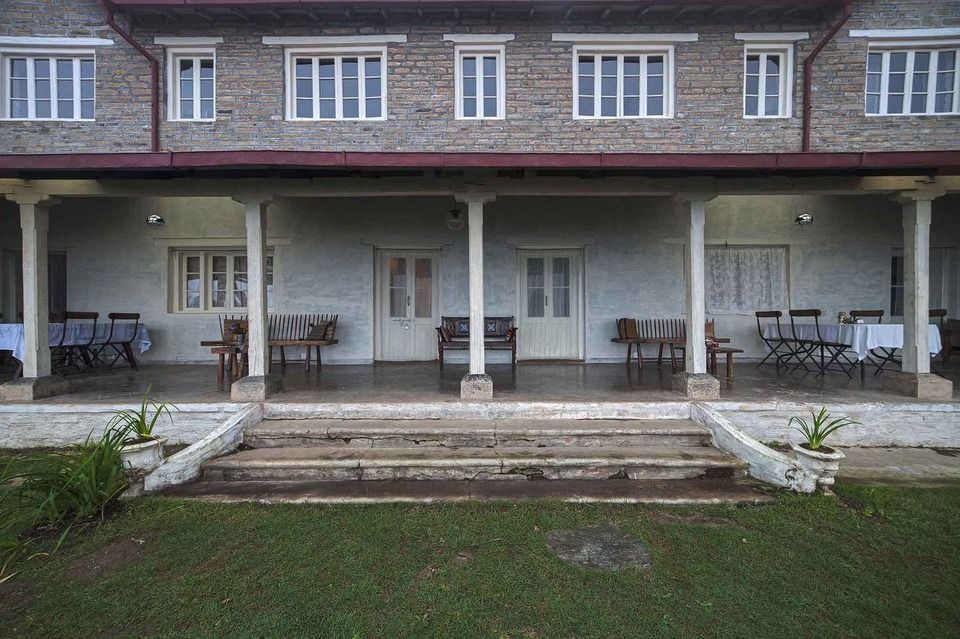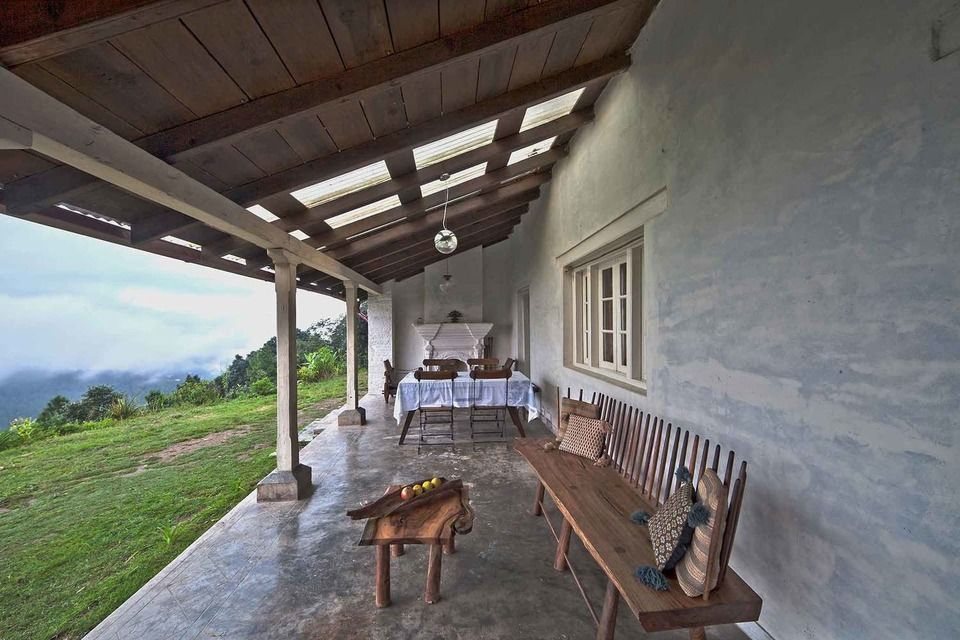 Utish is an alder tree, native to the northern part of India that boasts of a burnished bronze bark. Heavily influenced by this tree, the room's towel stands, toilet paper holders and wedges for mirrors are all made out of alder wood. The room is deluged with shades of blue, rendering the majestic suite perfect for a small family. Opening out to the verandah on the ground floor, Utish also has an anteroom and a patch garden at the back. The living room of the suite has a rustic fireplace and a collection of games catering to kids and adults alike.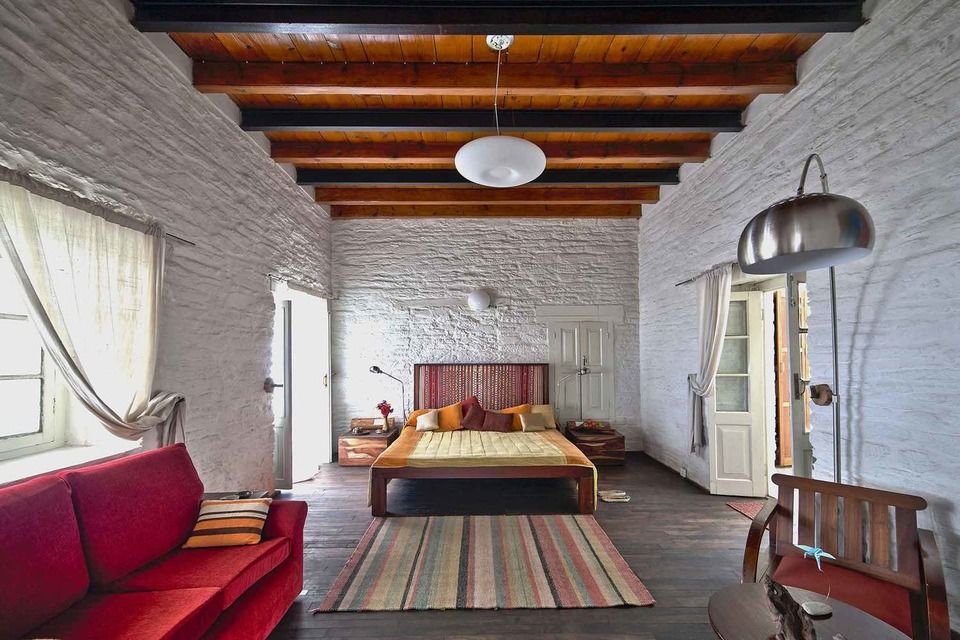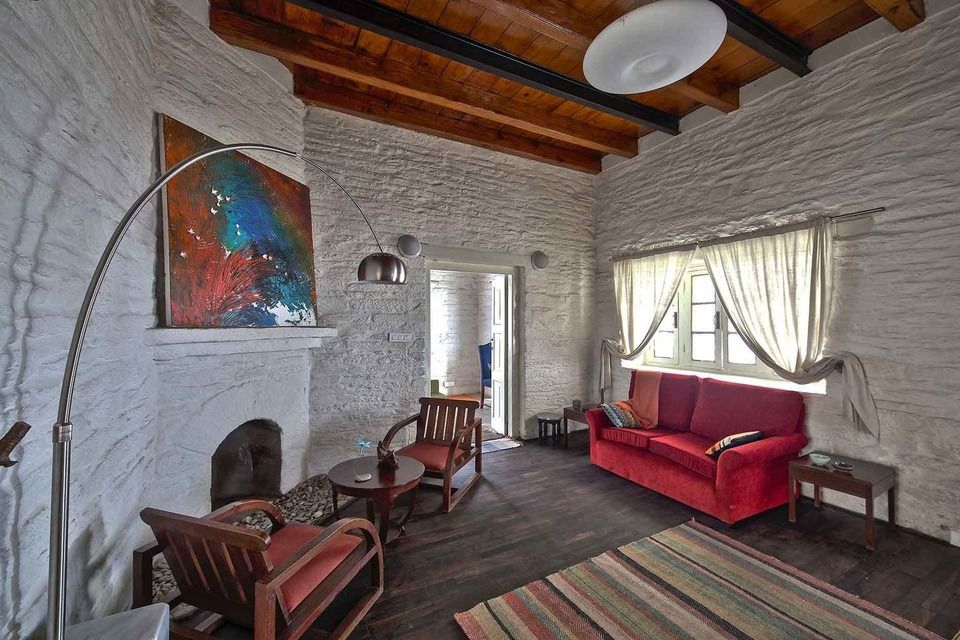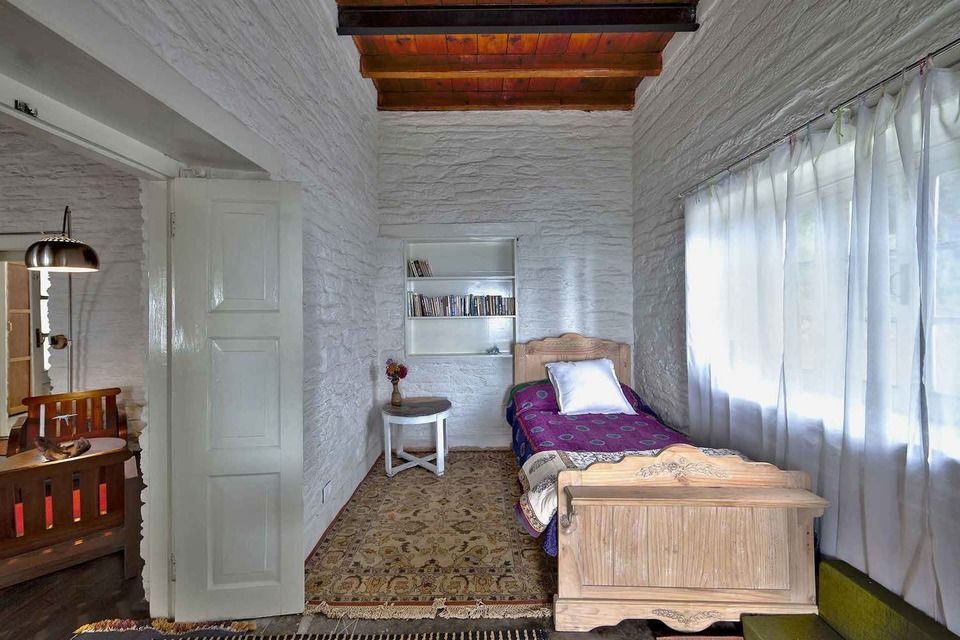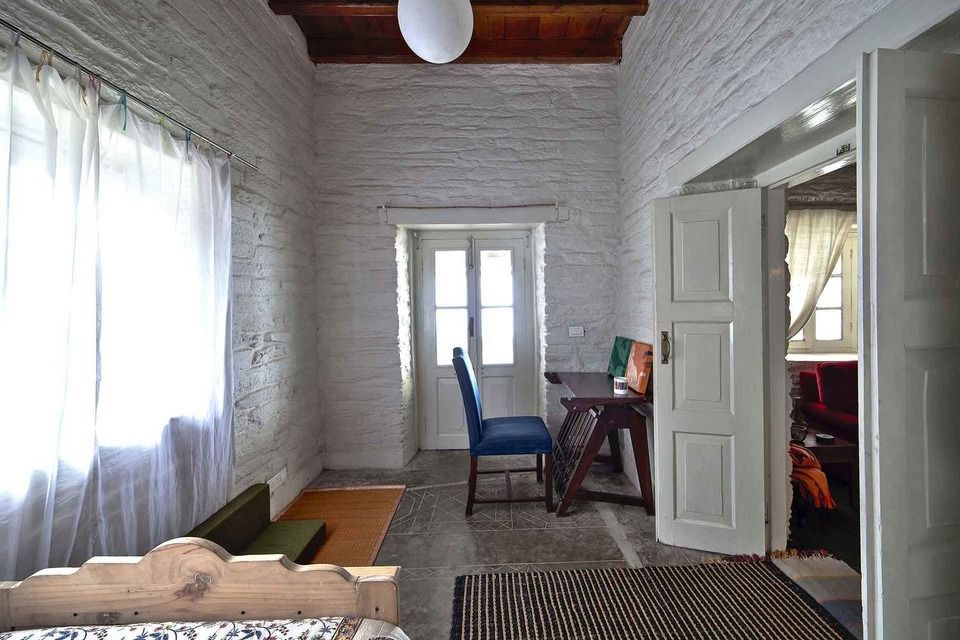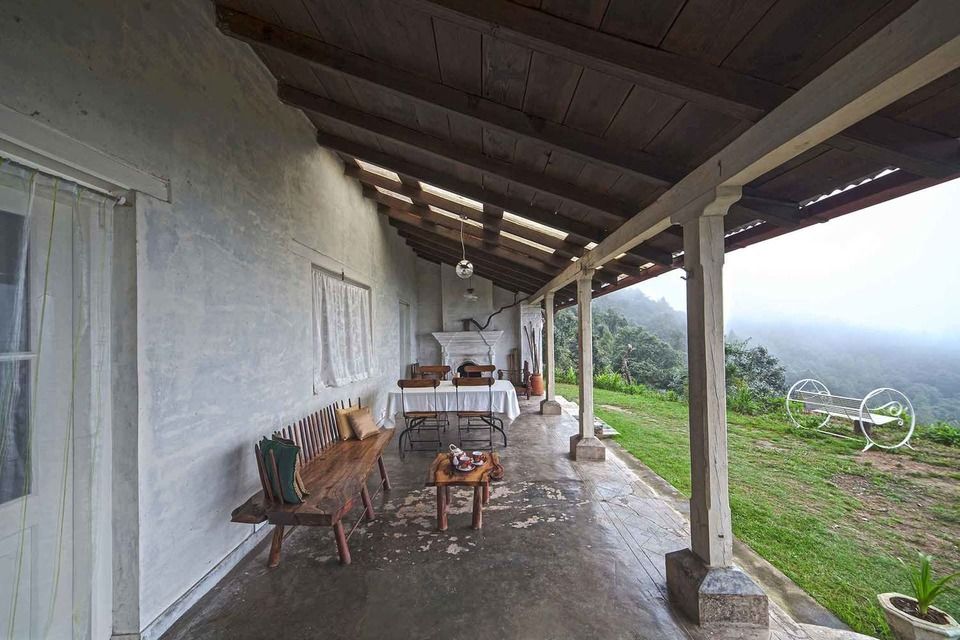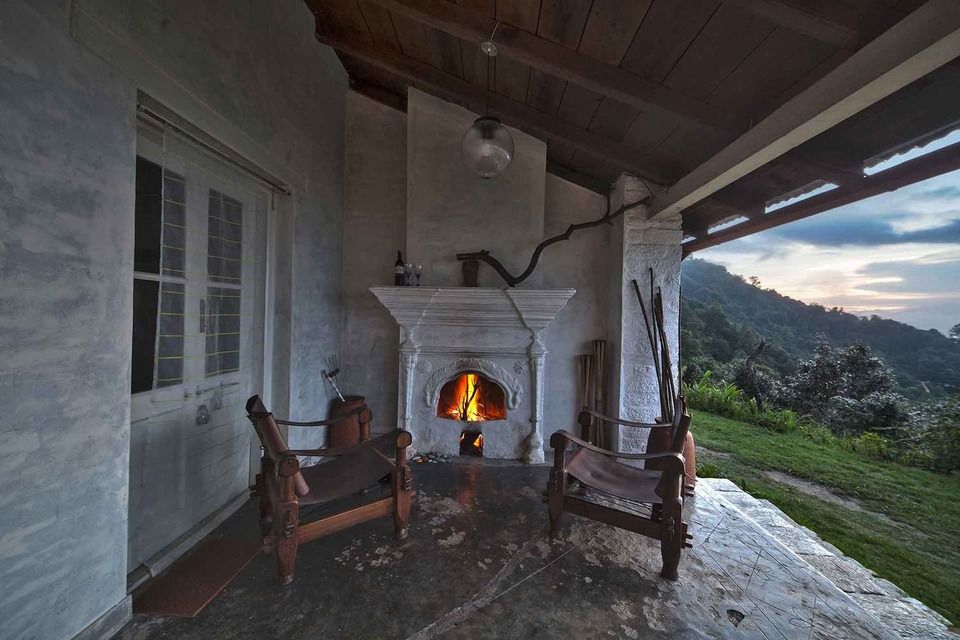 Doused with shades of scarlet, the Buransh suite is named after a type of rhododendron flower. The flower, mostly seen in spring imparts the red hues to the suite that comes with a traditional fireplace, a luxurious king-size bed and a cozy anteroom, furnished with an extra bed and a study table. The suite opens up to a verandah, that also has a fireplace for chilly evenings.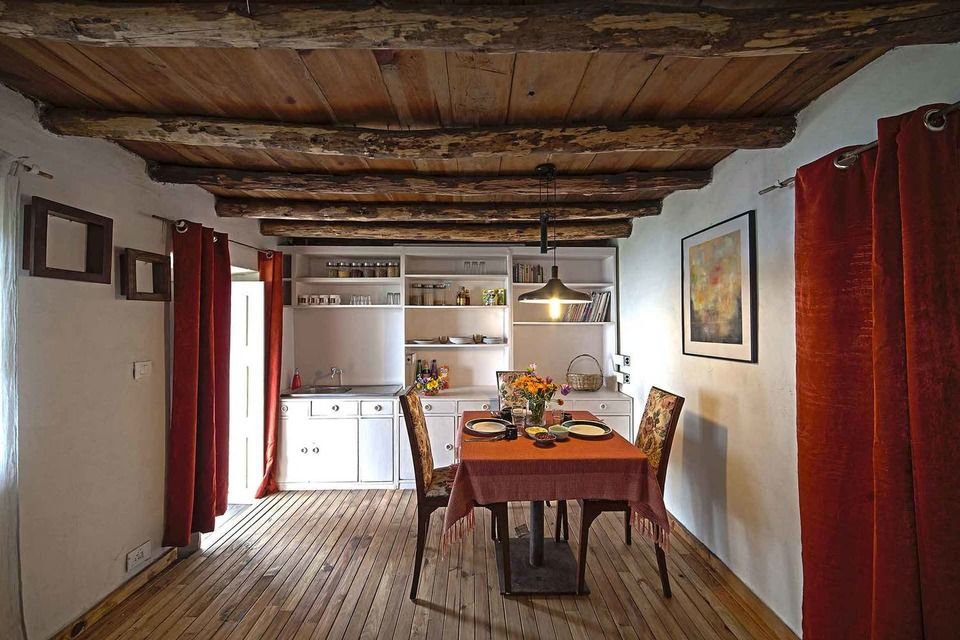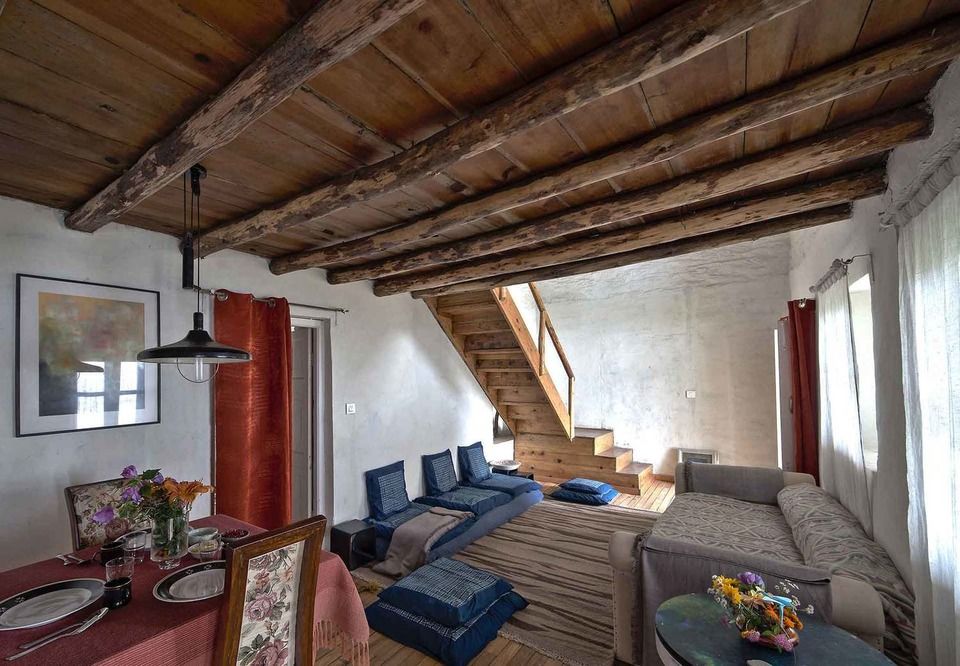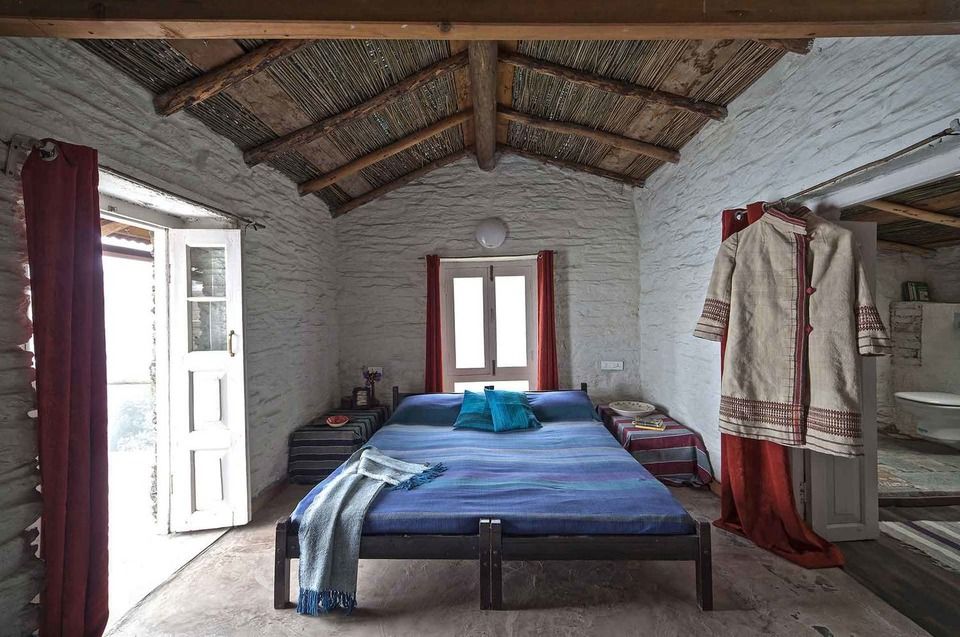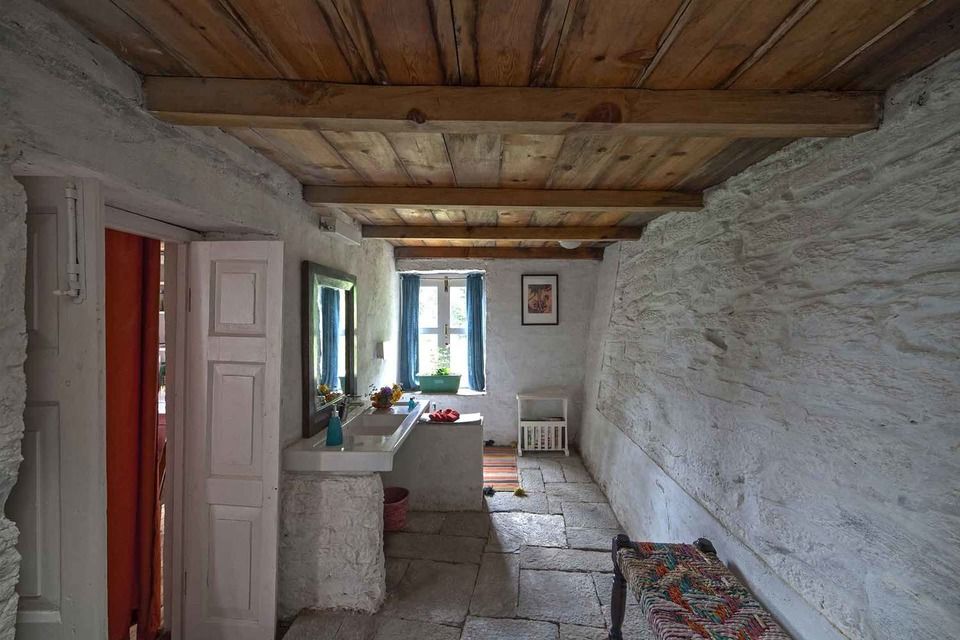 Ringol is a cottage named after a variety of dwarf bamboo that is traditionally harvested from oak forests. The bamboo wood has been used for the ceiling of this cottage. The wood is also popular with the locals and is crafted by them into utilitarian goods. Festooned with warm reds and breezy blues, the two floors of the cottage have a separate dining area, living room, a charming bedroom and a kitchenette with a fully stocked pantry.
Activities:
Engage in various hikes and treks around Jilling. These are two trek trails near the house that the team can organise for you.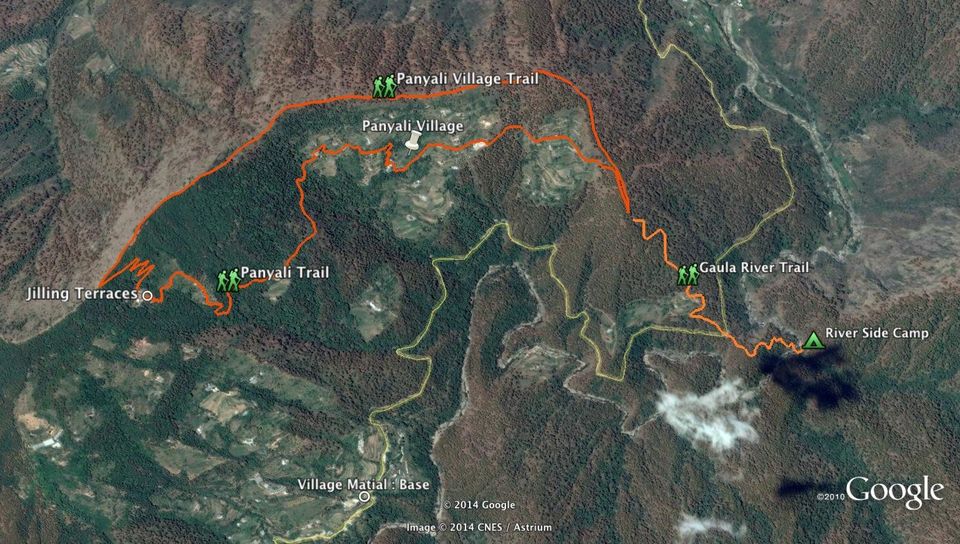 This day-long hike from the house will take you through a mountain village called Panayali that leads down to the pristine Gaula River. This perennial stream gives way to waterfalls cascading down the hills. If the weather permits, you could also take a dip in one of the natural pools created by Gaula. Later, set up camp for a few hours and have lunch carried up by the Jilling guides.
Difficulty: Hard
Distance: 10km
Time: 8hrs
Kanarkha Trail
This relatively easier half-day hike from the house will first lead you to a valley that has a dead drop of approximately 2000ft at an angle of 70 degrees. Then you will go downhill to the idyllic Kanarkha Village that is populated by a predominantly agrarian community that earns its livelihood by trading in local produce.
Difficulty: Medium
Distance: 8km
Time: 6hrs
Things To Do:
Jilling Terraces also curate intimate workshops or what they refer to as Cloudshops that you could participate in. The Cloudshops aim to host and collaborate with groups or individuals willing to teach or organise activities related to crafts, art and yoga etc.
The suites and the cottage are stocked with games like monopoly, scrabble etc. And you can also have bonfire nights by the traditional fireplaces that are built in the living rooms as well as the verandahs.
Cost:
For the month of July 2017, the rates for a night are -
Utish: Rs 13,500
Buransh: Rs 13,500
Chestnut House (full house): Rs 1,24,000 (minimum 2 nights)
Padam: Rs 10,000
Ringol: Rs 13,500
Kafal: Rs 10,000
To book, and ask for more details, click here.
Address:
Matial Village, Bhatelia-Dhanachuli-Bhimtal Road, South Gola Range, Nainital, Uttarakhand
Getting There:
Rail: Nearest railway station is in Kathgodam and local taxis drive you to Matial Village, that is an hour away from the station.
Air: Nearest airport is in Pantnagar, two hours away from Matial.
From Matial Village, the retreat is an hour's hike away.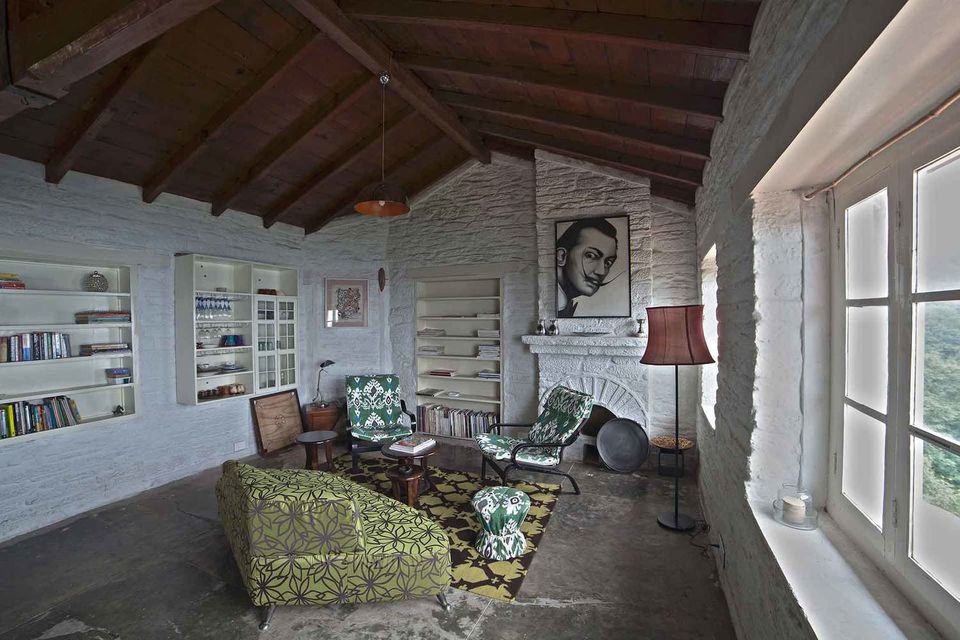 Have you stayed at Jilling before? Or know of other such quaint properties? Share your stories and experiences on Tripoto and inspire millions of travellers across the globe.
Frequent Searches Leading To This Page:-
Nainital Tour Package From Delhi For Couples, Nainital Tour Package For Couple From Delhi, Delhi To Nainital Tour Package For Couple, Best Nainital Tour Packages From Bangalore, Top Nainital Tour Packages With Prices, Nainital Mussoorie Honeymoon Packages, the birdcage mukteshwar uttarakhand